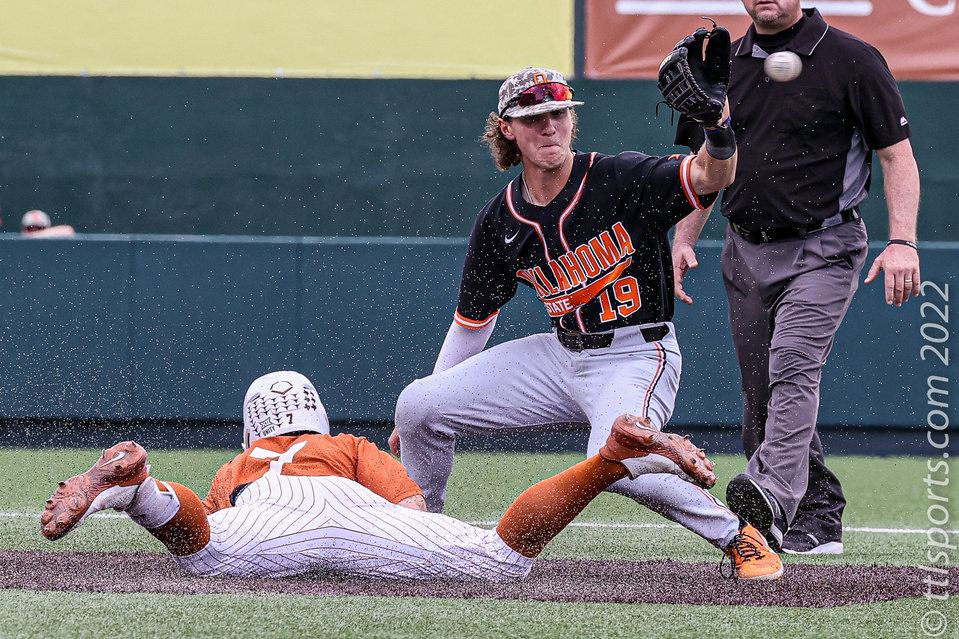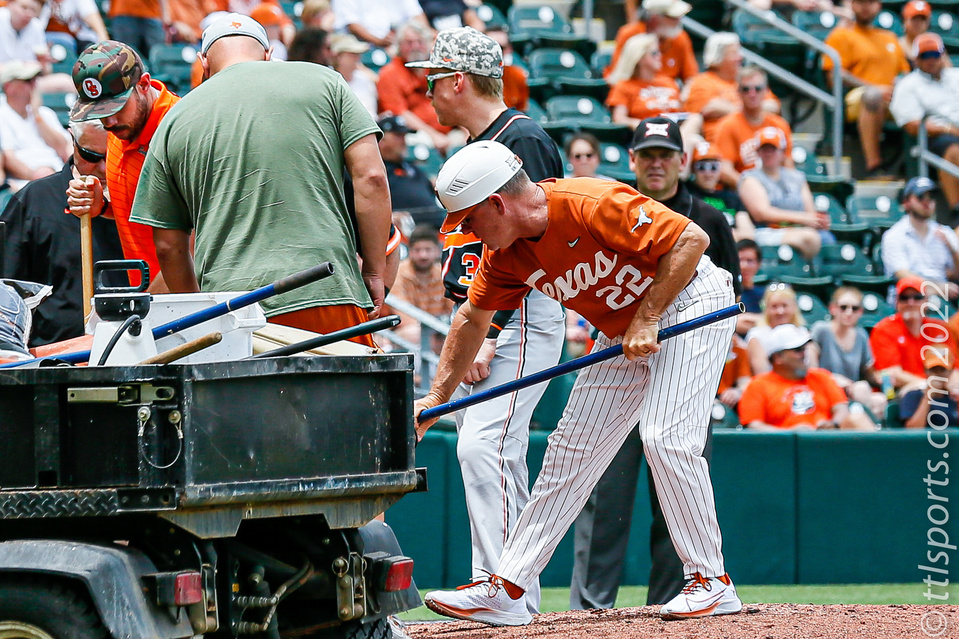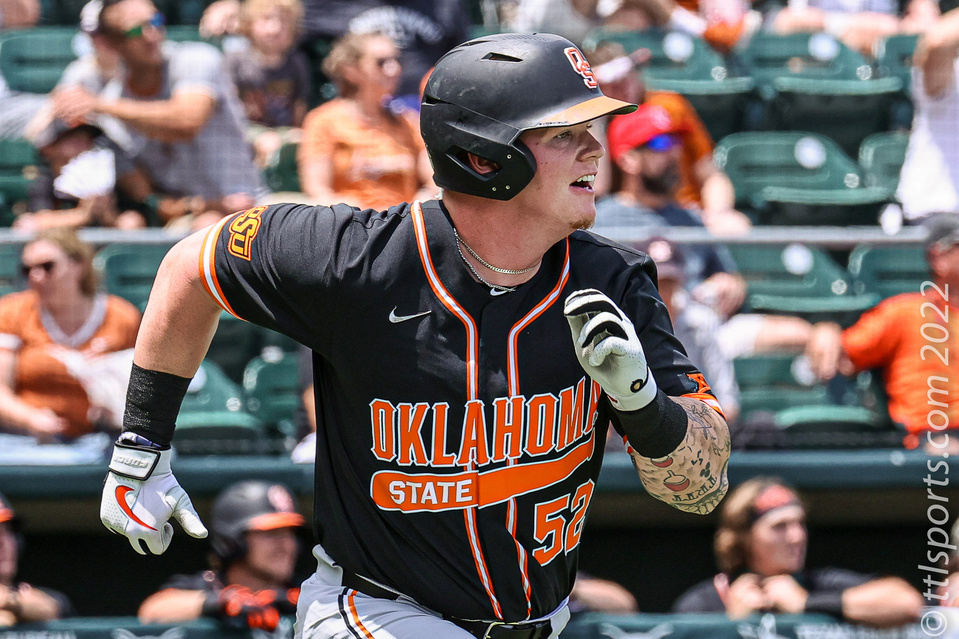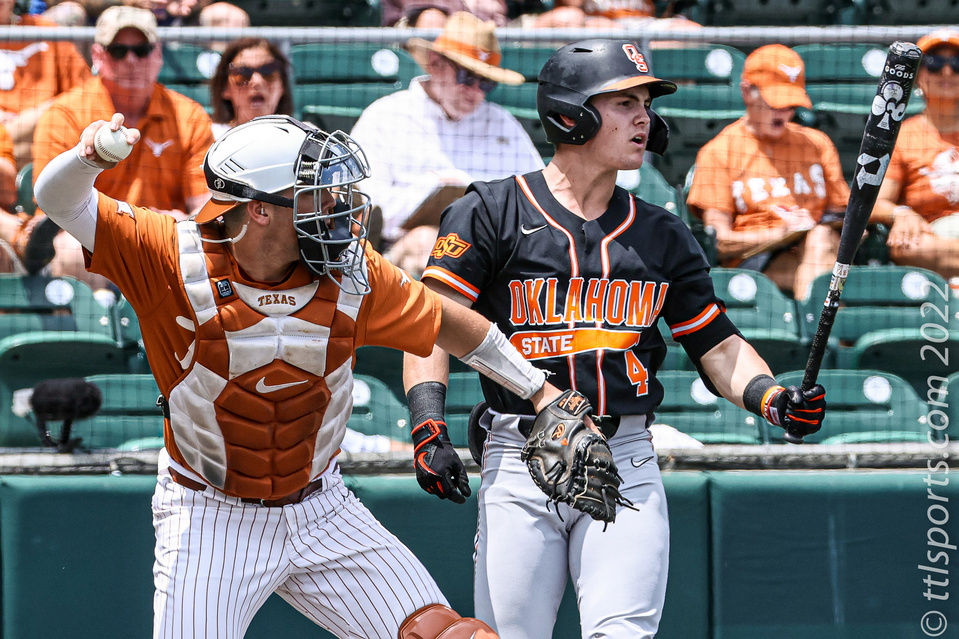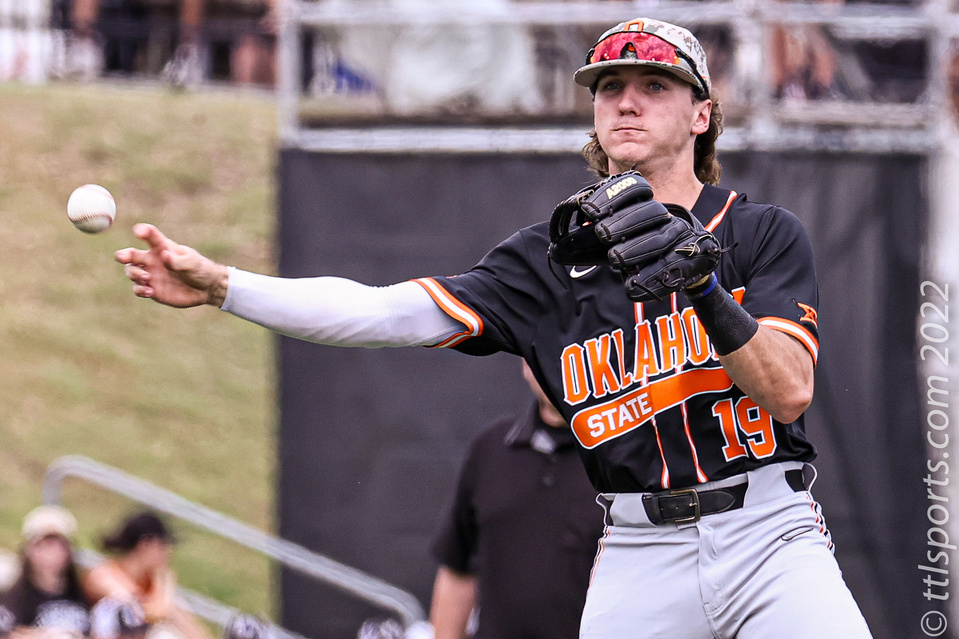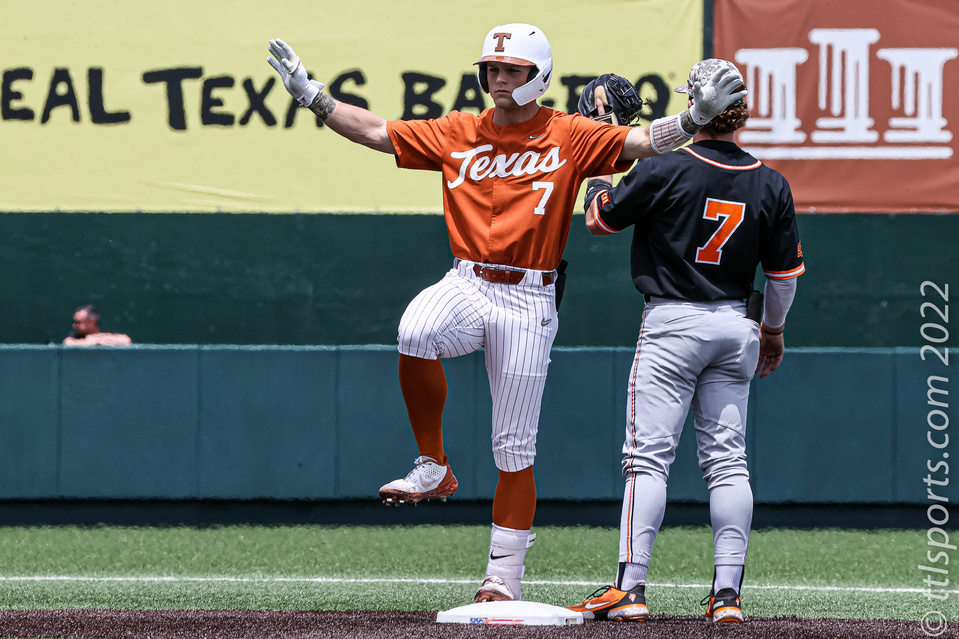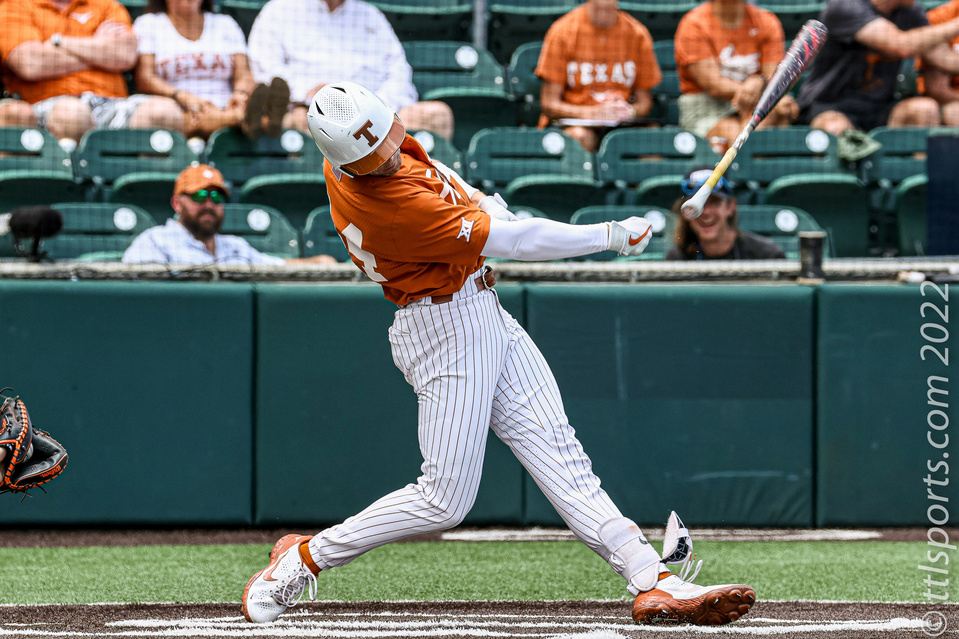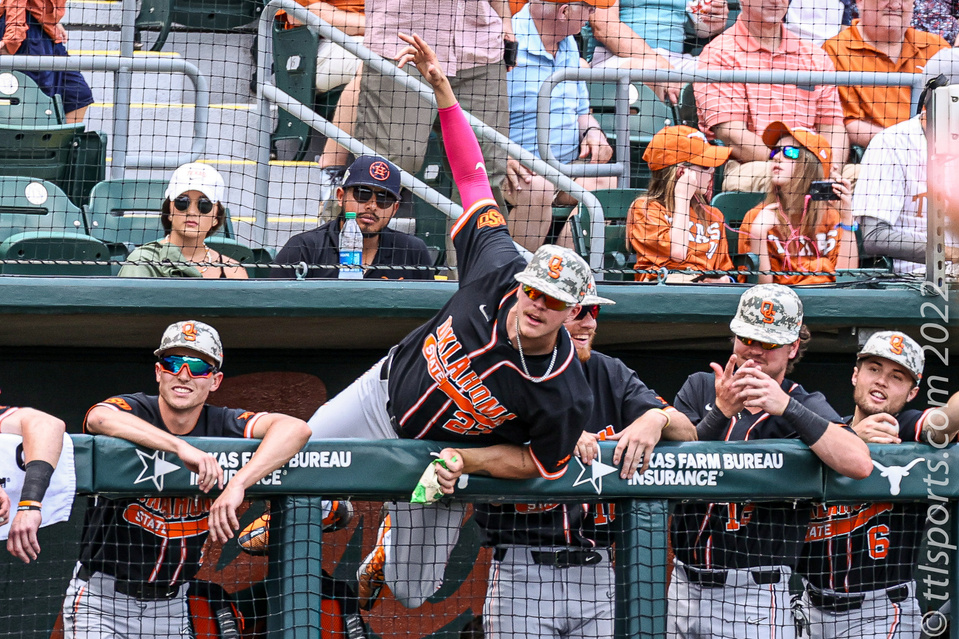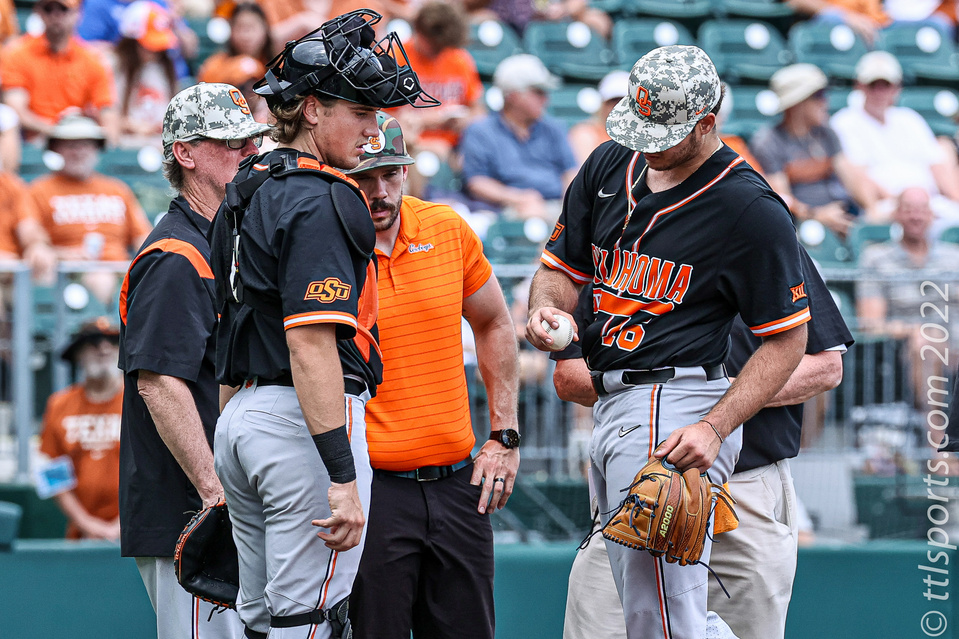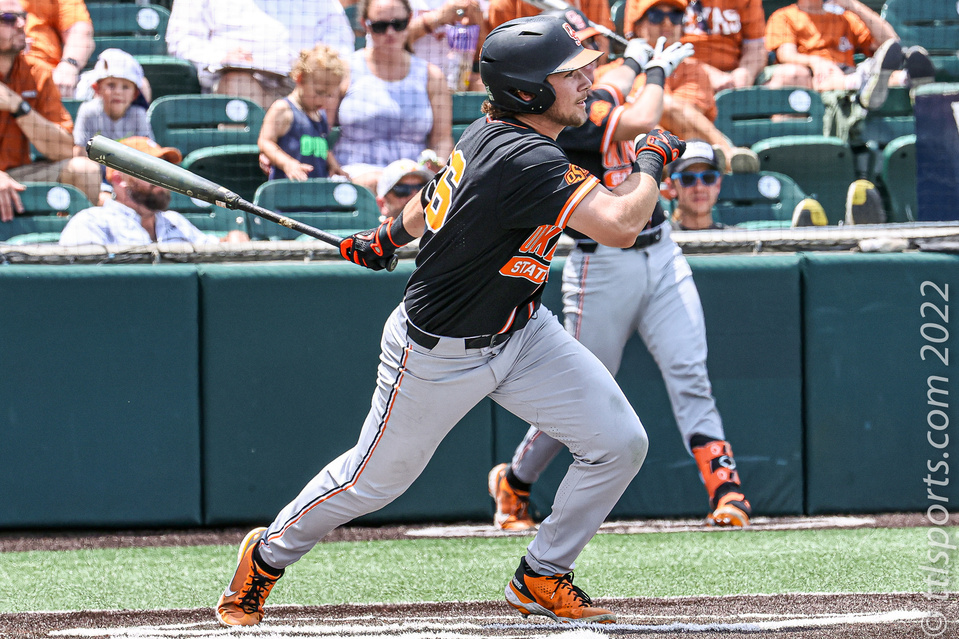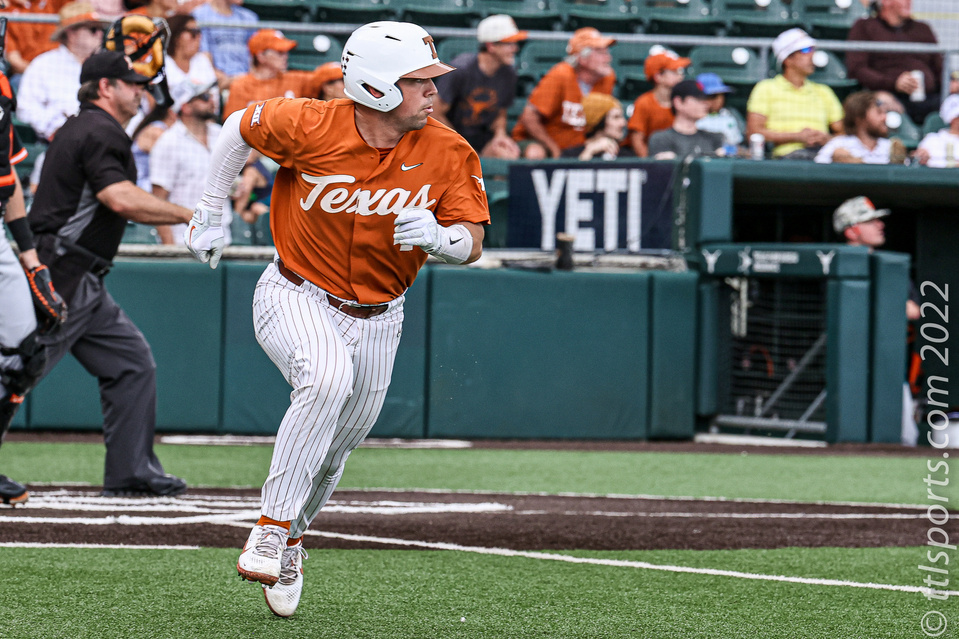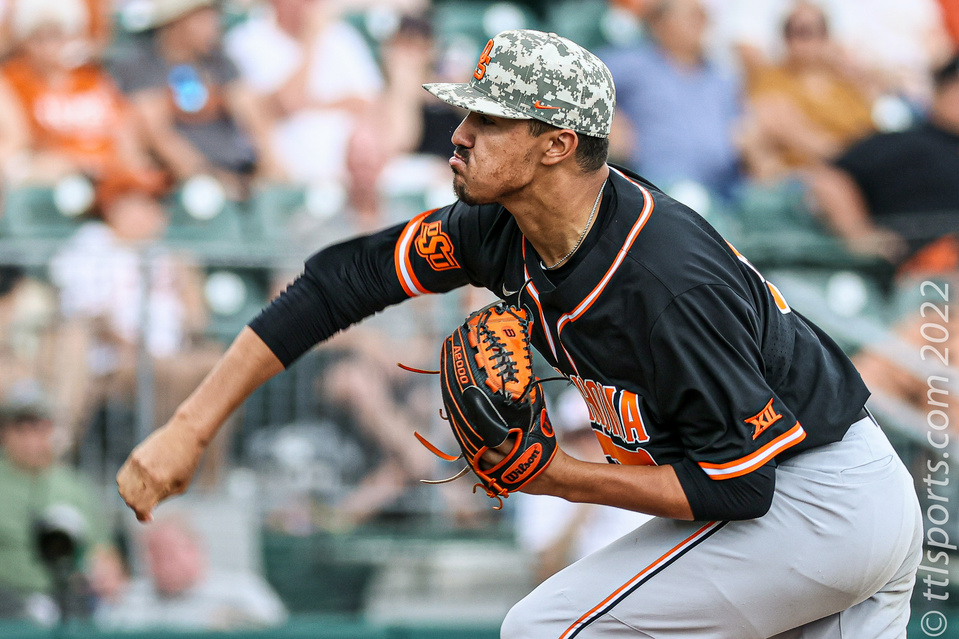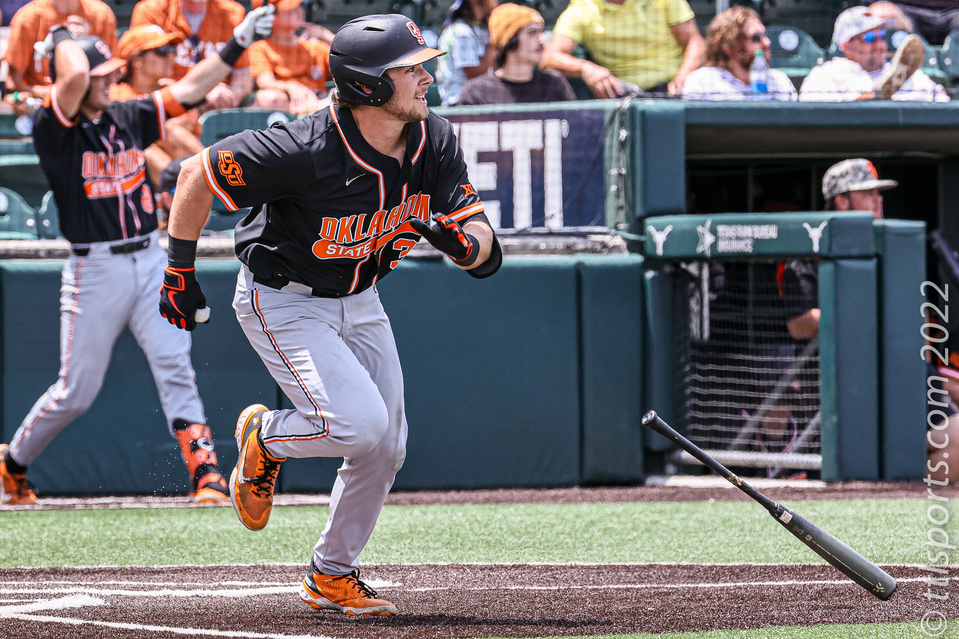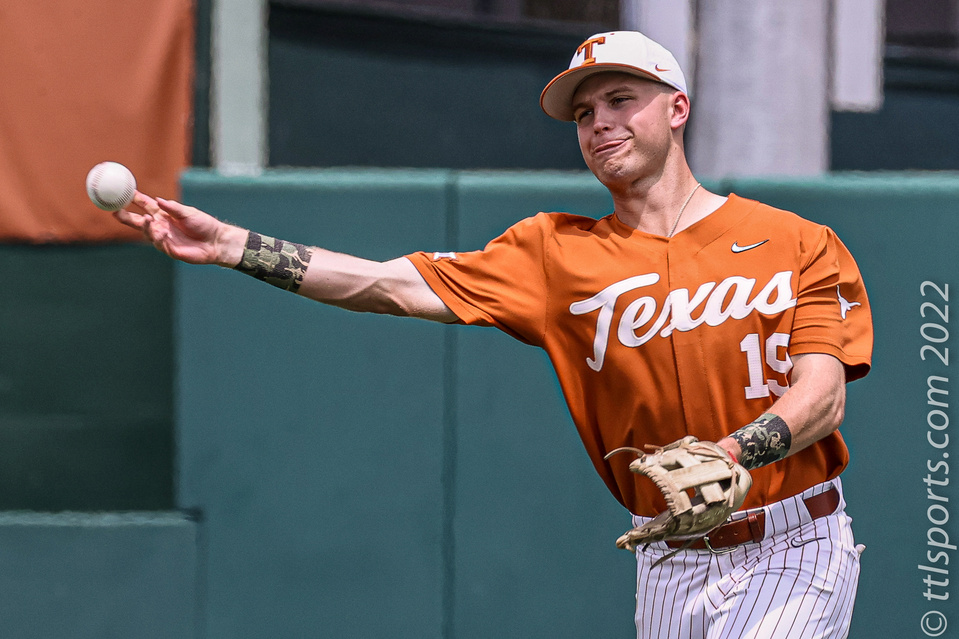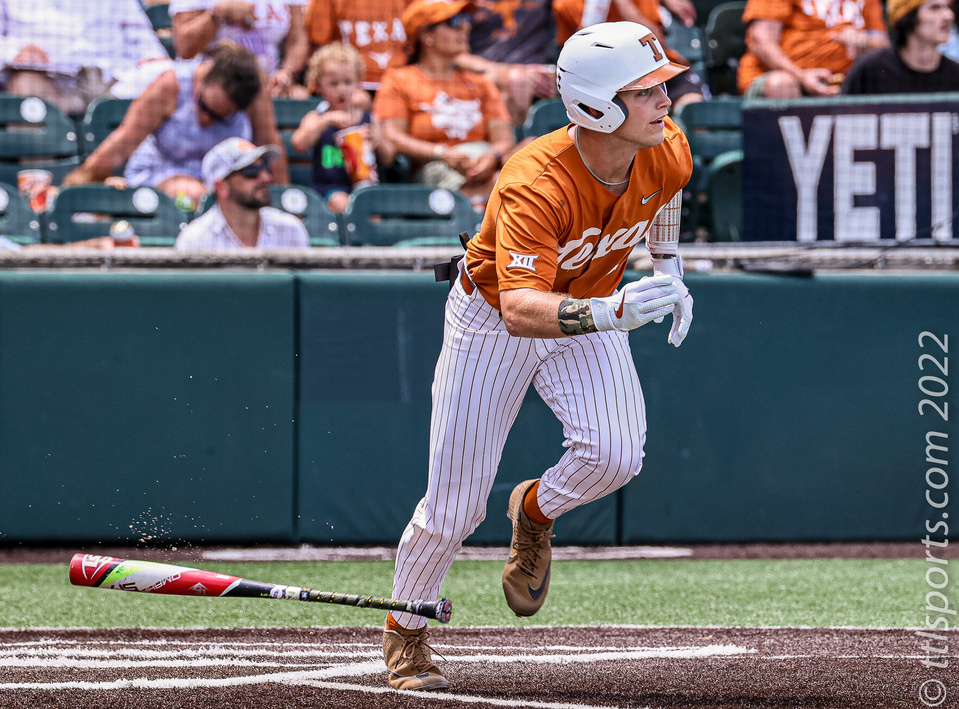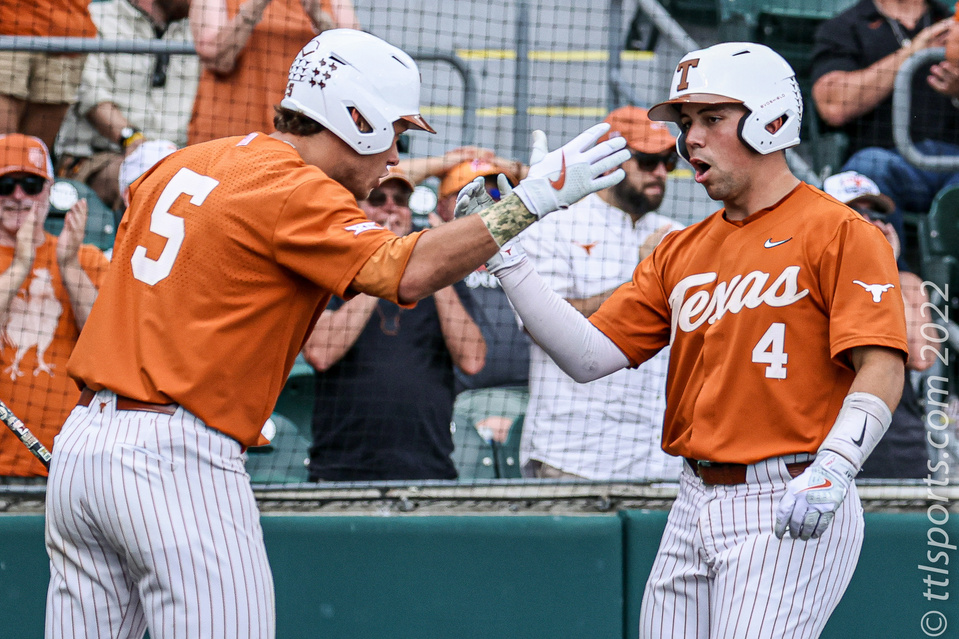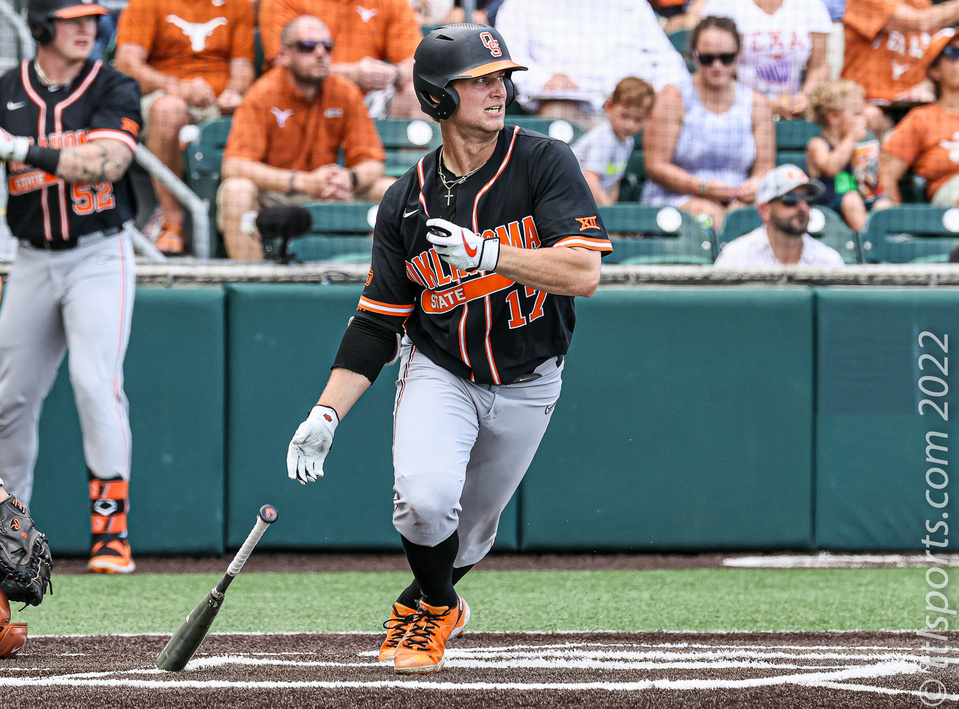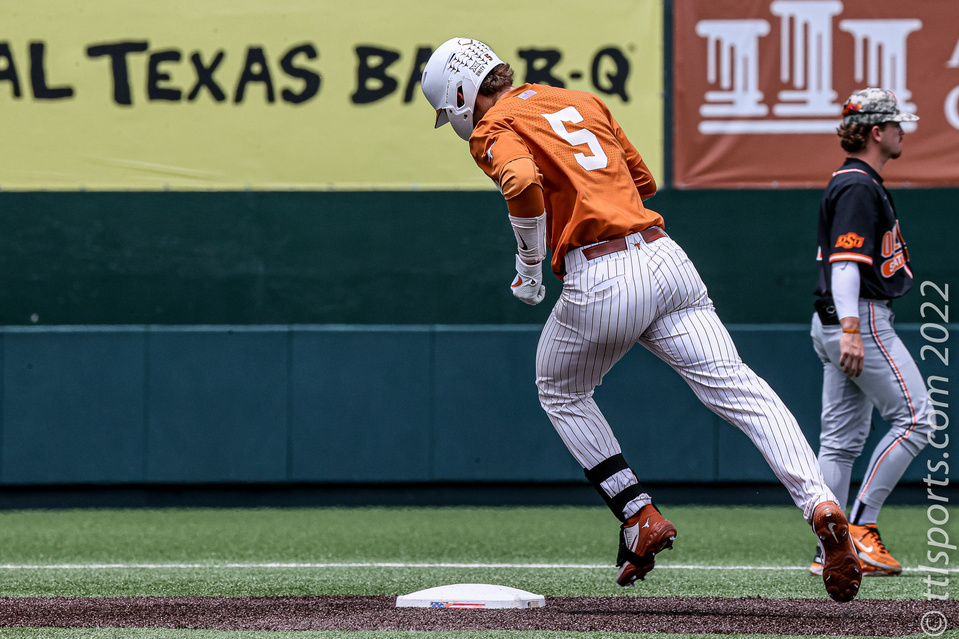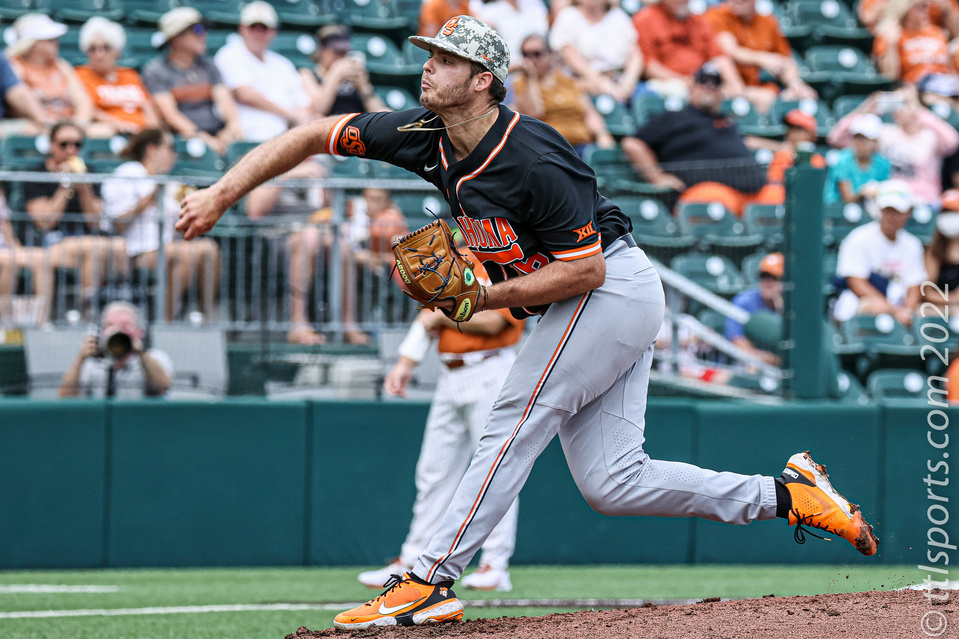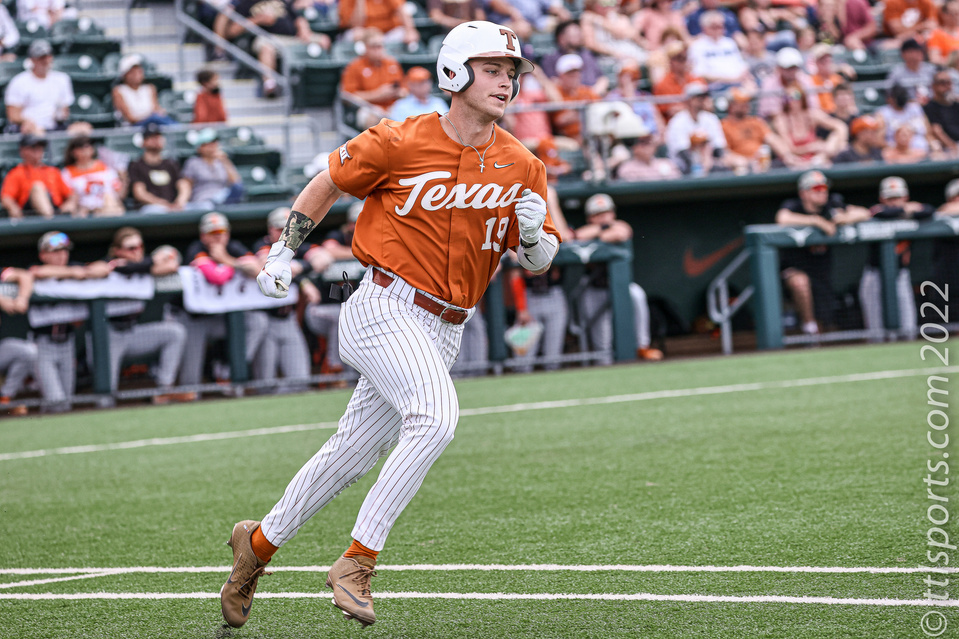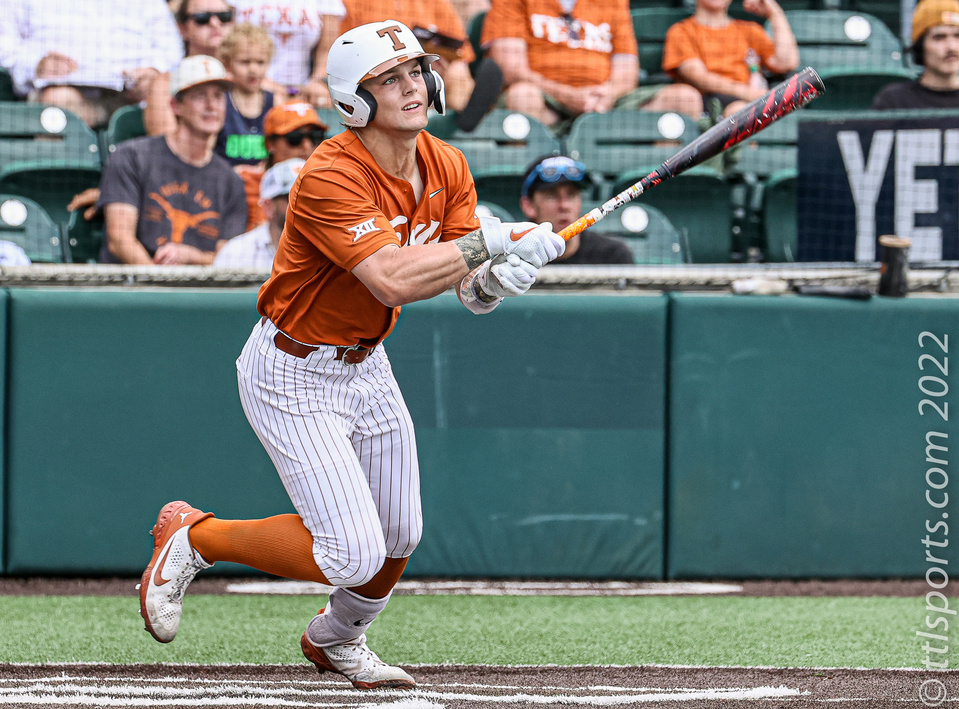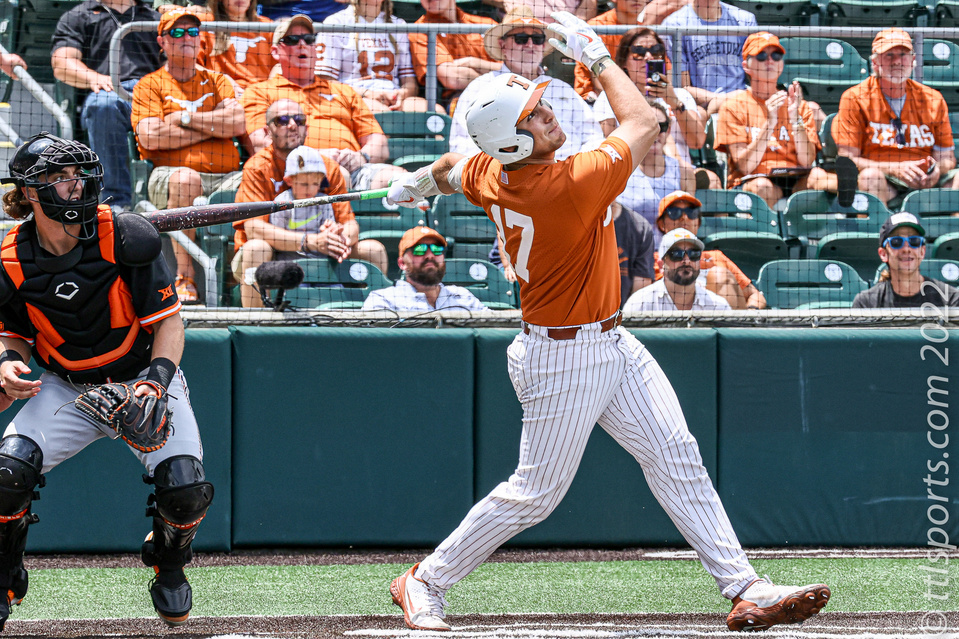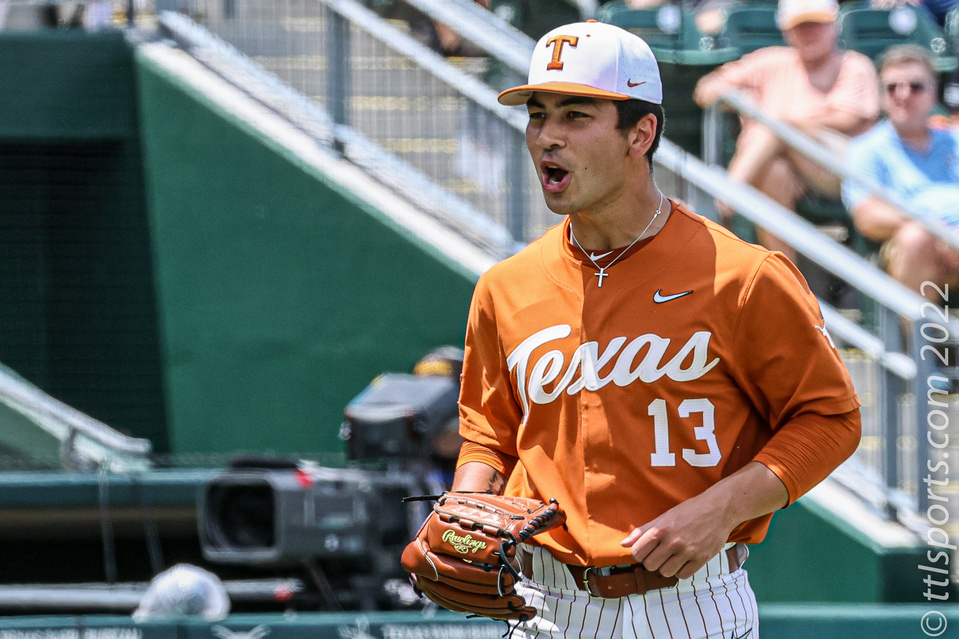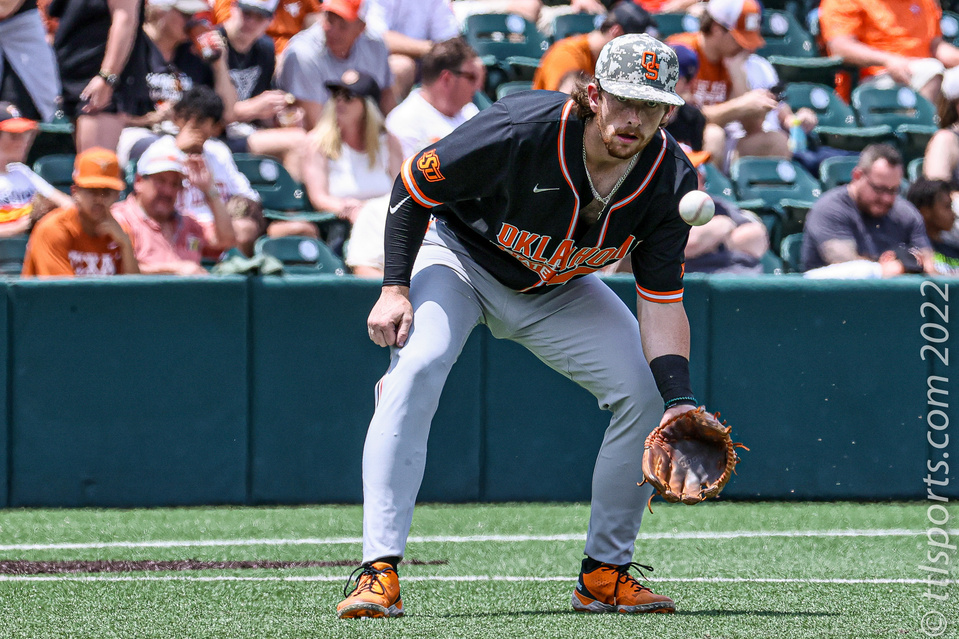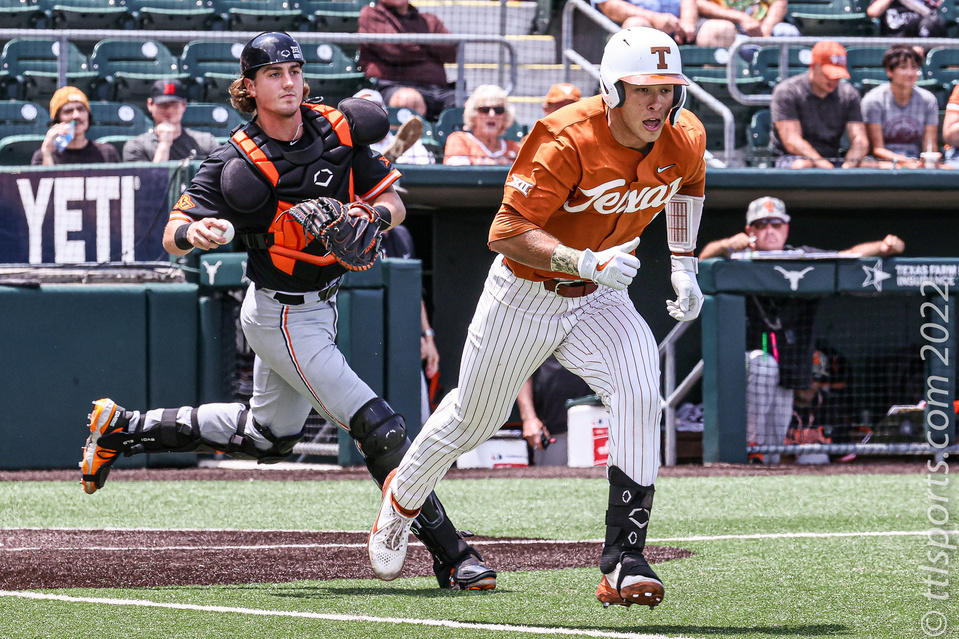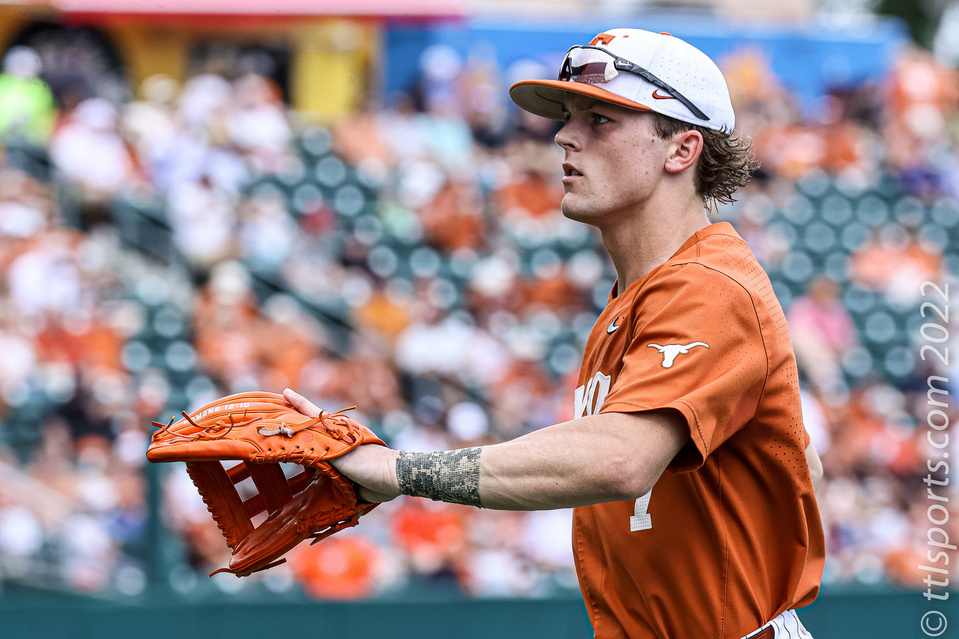 #10 Texas (31-16, 9-9) lost 10-8 to #8 Oklahoma State (31-13, 13-5) in the final regular season game at Disch-Falk Field. The Longhorns squander a 7-0 lead, allowing the Cowboys 10 runs in the 7th inning.
The game had the unusual distinguish of Texas head coach David Pierce becoming a grounds keeper. OSU starting pitcher Victor Mederos complained of grooming around the mound and Pierce took matters into his own hands. Pierce's work didn't meet Mederos' requirements and he left the game after an inning's work.
Mederos allowed 1 run on 1 hit, struck-out 1 batter and was called for a balk that scored Douglas Hodo III.
Texas put up 4 additional runs in the second inning on home runs by Silas Ardoin, Sklyer Messinger and Dylan Campbell. Hodo, getting on base with a double, scored against on Ivan Melendez' single.
The Longhorns plated two more runs in the fifth inning. Austin Todd crossed the plate on a passed ball after reaching third on a triple, and Murphy Stehly scored on Messinger's sacrifice fly.
Texas starting pitcher Lucas Gordon looked very sharp through six innings, holding the OSU scoreless on 2 hits, with 11 strikeout and 2 walks. However, Gordon immediately saw trouble in the seventh inning, allowing a single to David Mehdham and walking Nolan McLean. The worse was to come.
The Cowboys send 13 batters to the plate against 5 Texas pitchers for 10 runs.
The Longhorns attempted a comeback in the eighth inning, but fizzled after plating 1 run.
OSU relief pitcher Roman Phansalkar (W, 4-2) earned the win, allowing no runs or hits in 1.1 innings, striking out 2 and walking 2 batters.
Texas relief pitcher Coy Cobb (L, 2-1) endured the loss, allowing 3 runs on 1 hit without retiring a batter.