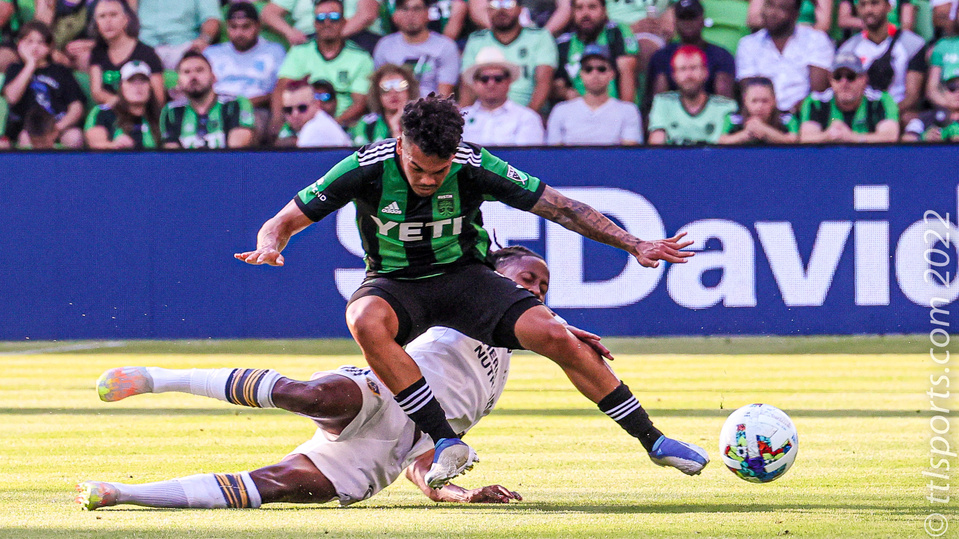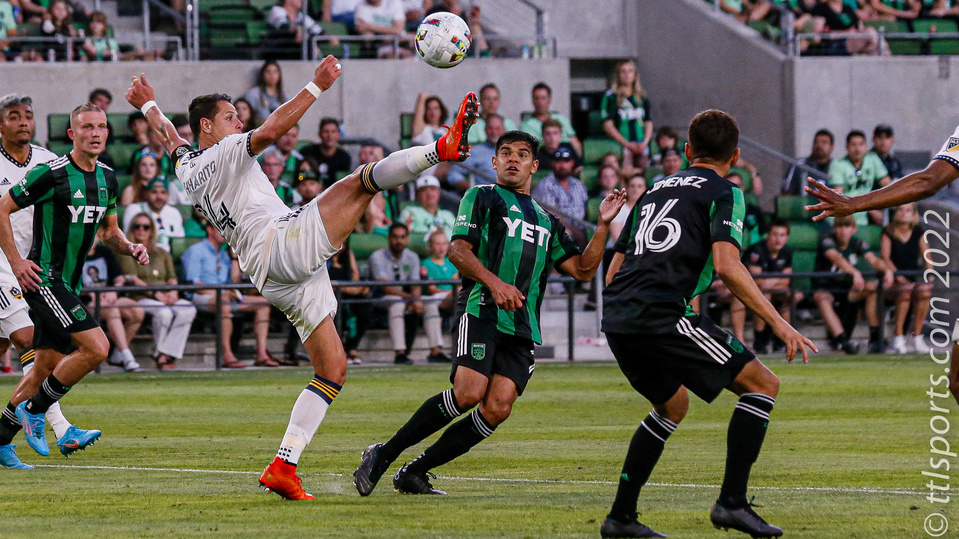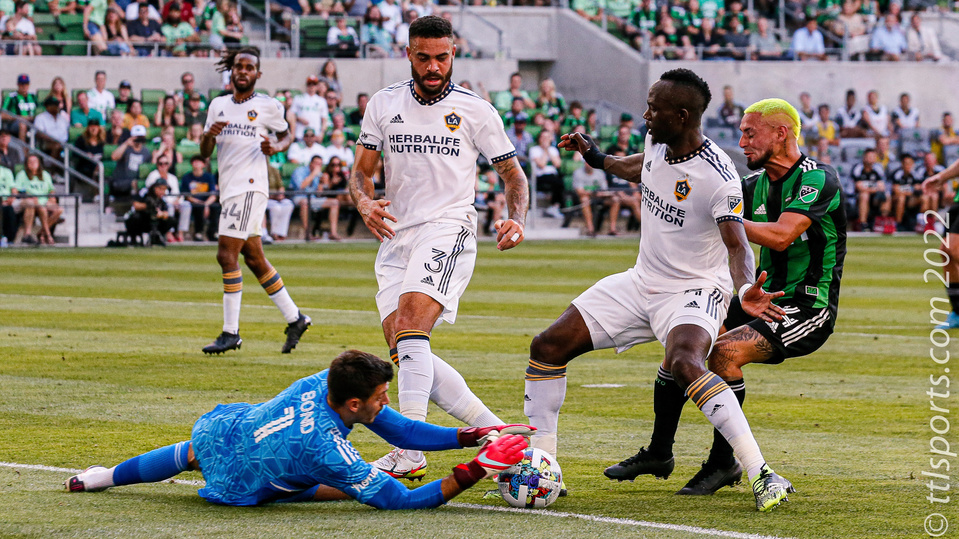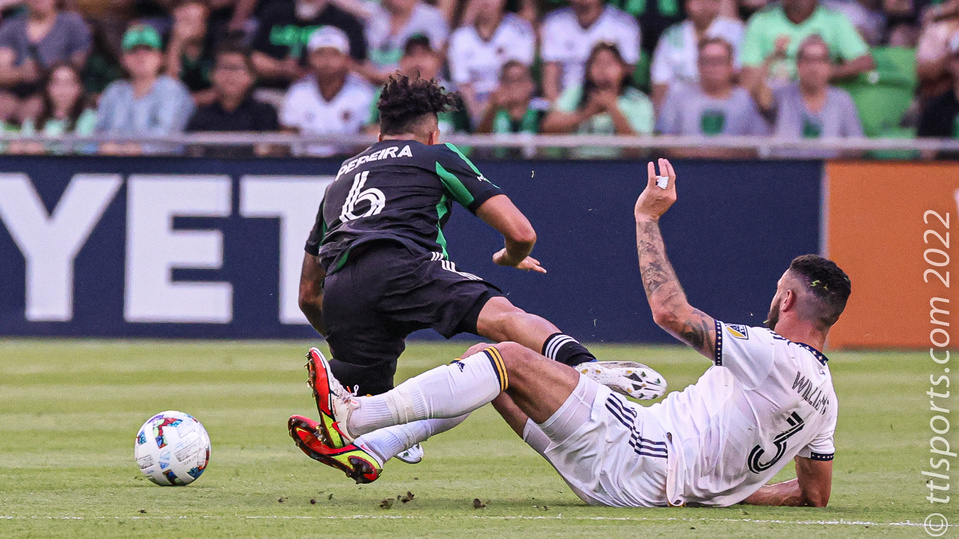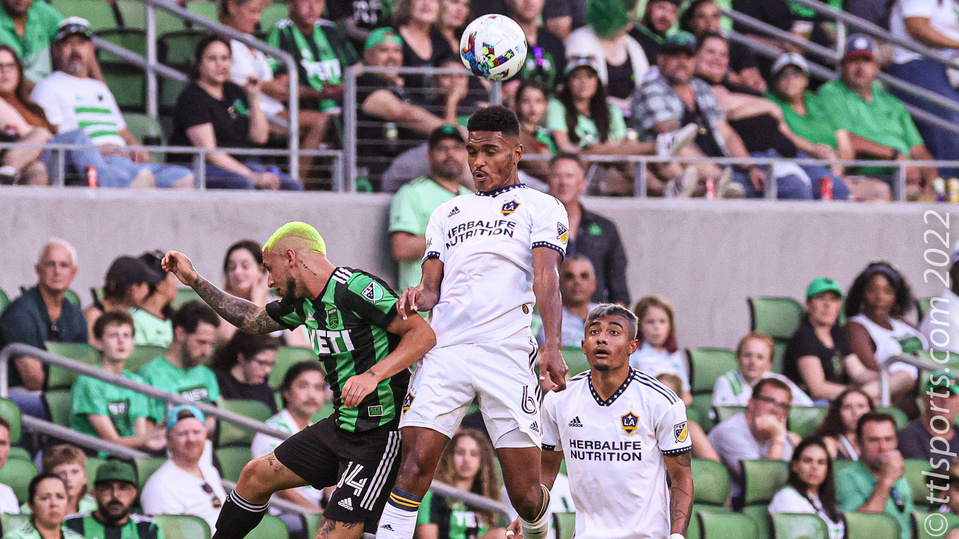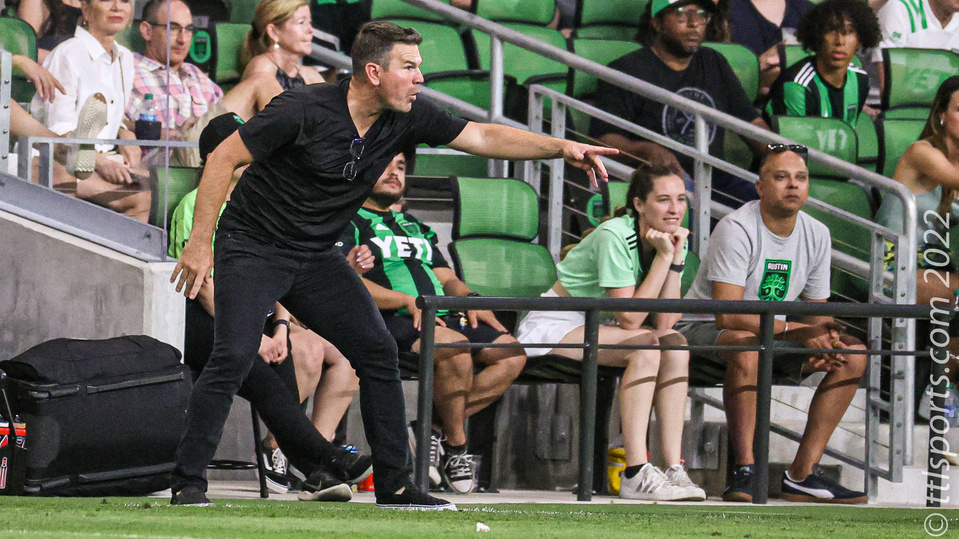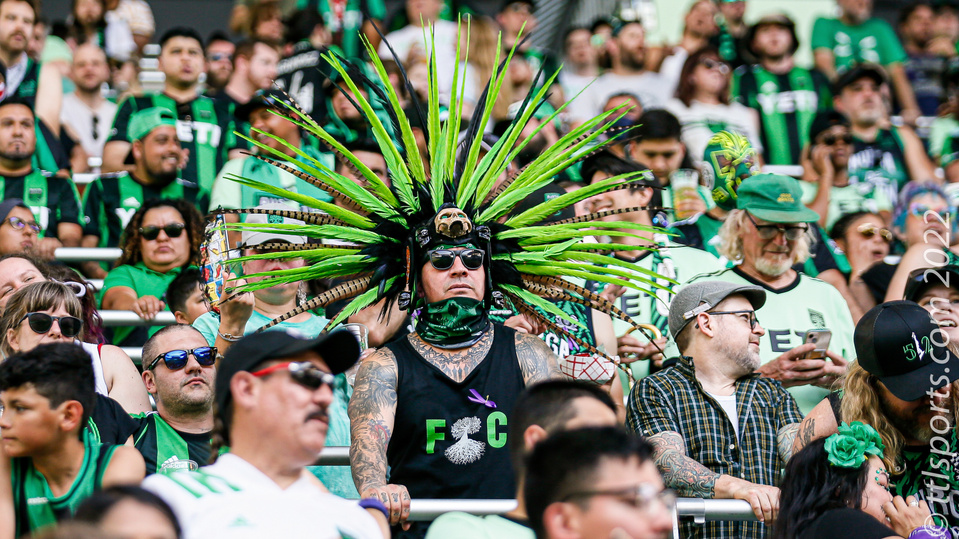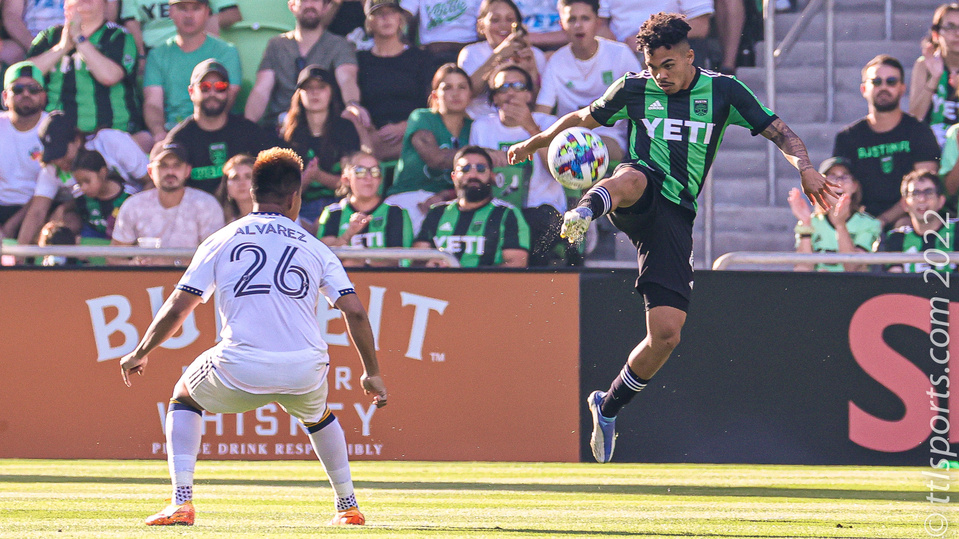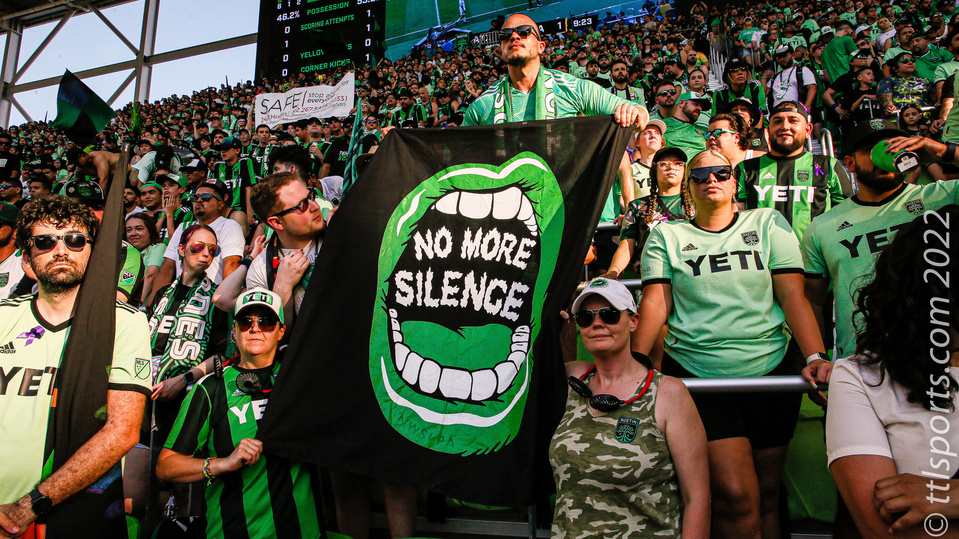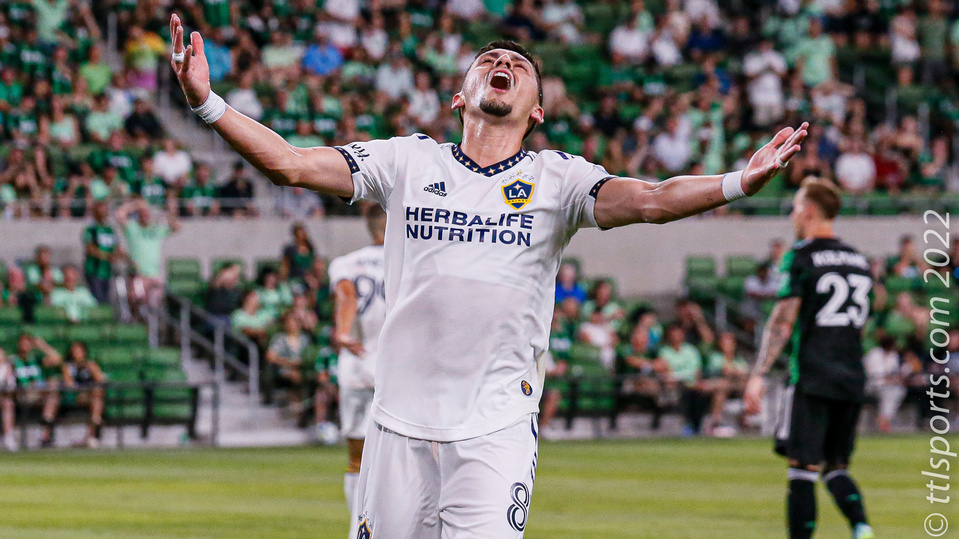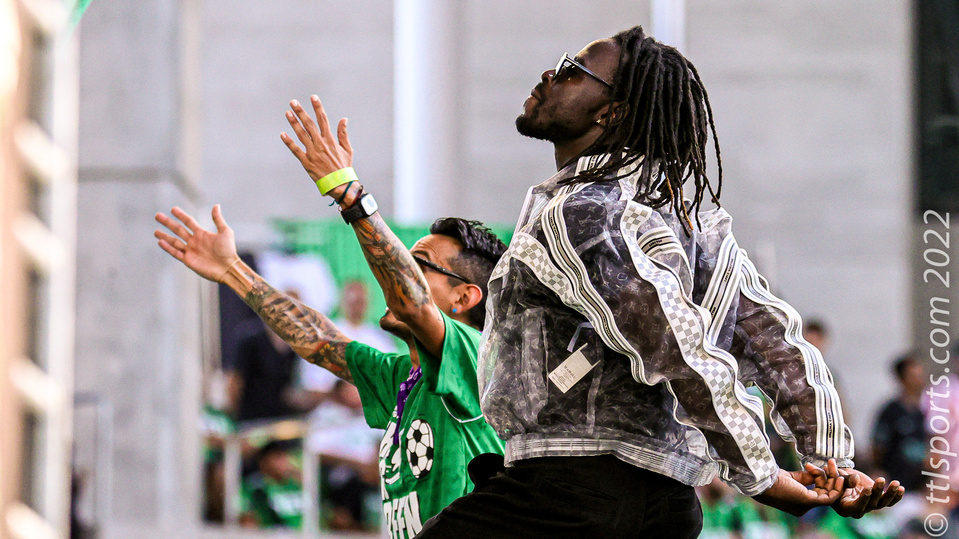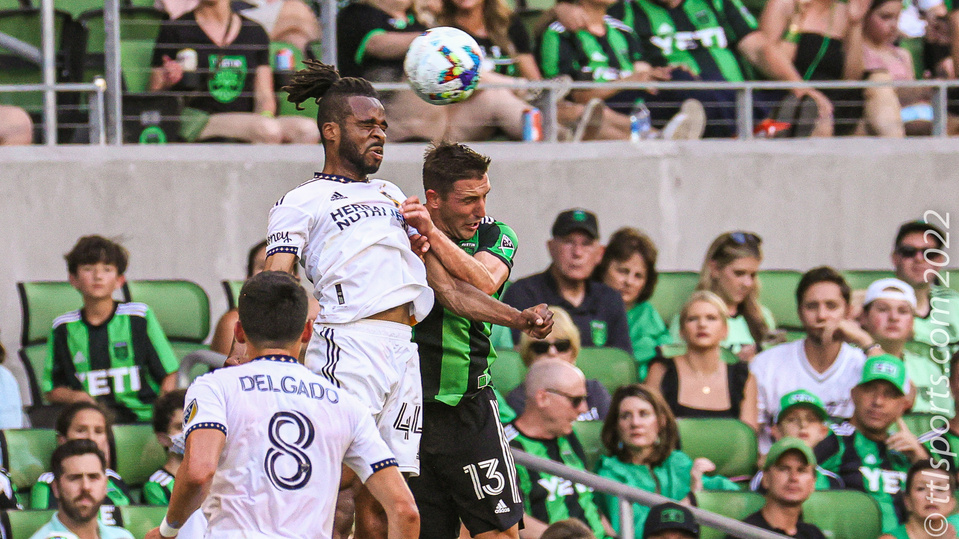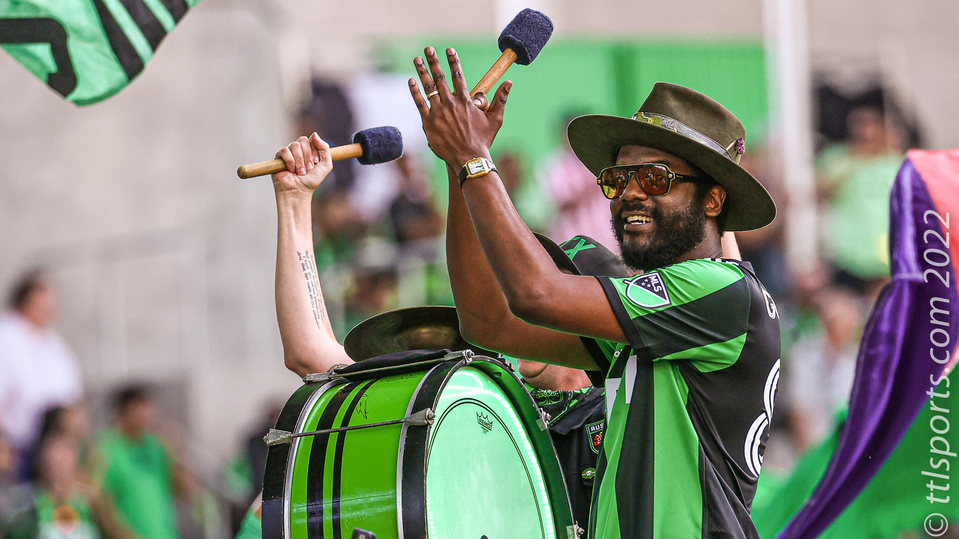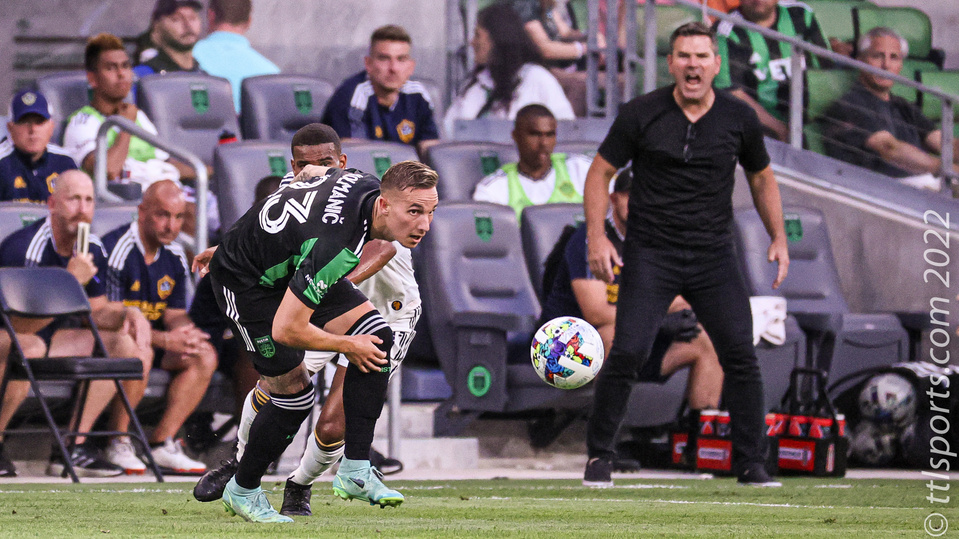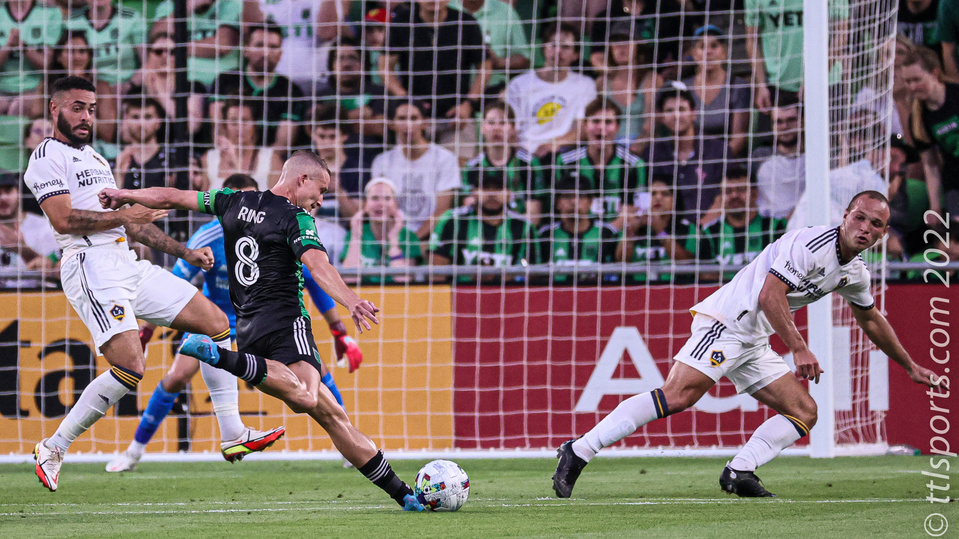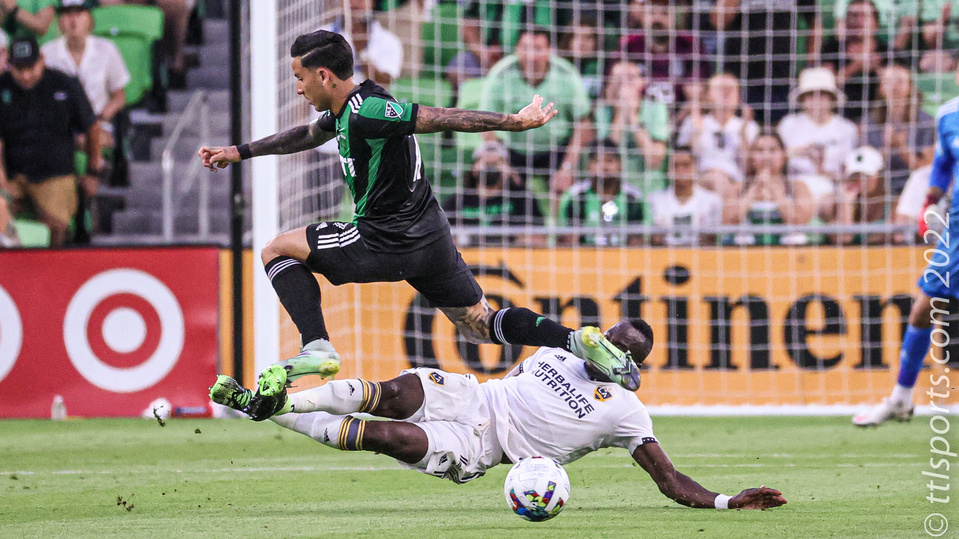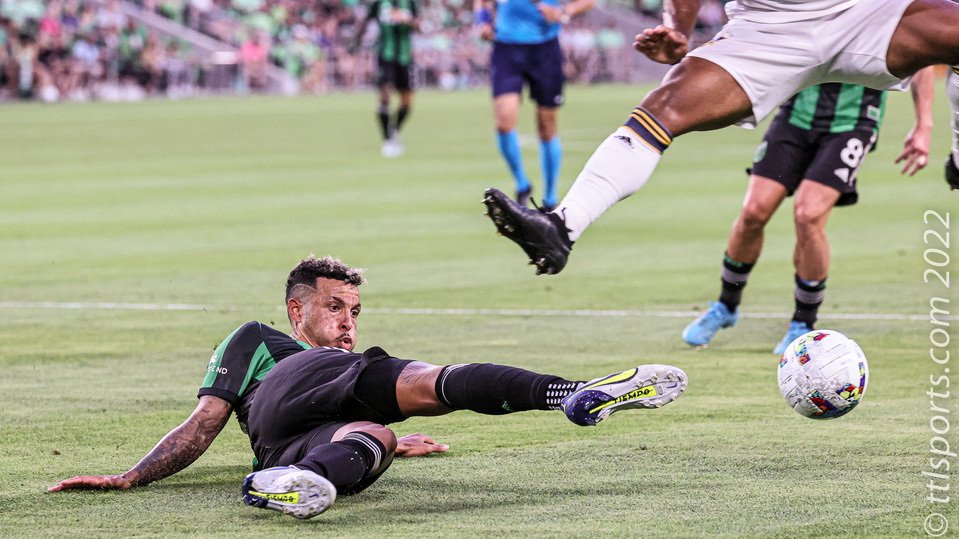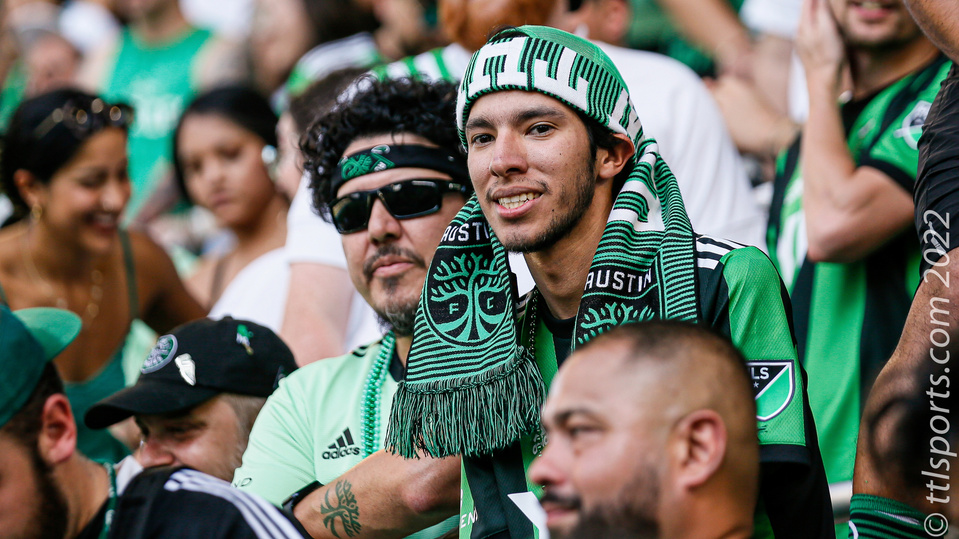 The Austin FC's four-game winning streak in MLS matches was broken in a 1-0 loss to the Los Angeles Galaxy. Austin's played improved in the second half, after a very sloppy first, but did not rise to the occasion.
The match's only goal came when Mark Delgado intercepted a hapless Ethan Finley pass at the top of the box, bouncing a shot off the post to beat Andrew Tarbell in the 6th minute of play.
LA played conservatively, slowing the pace of the match, robbing what little momentum Austin could muster. The Galaxy's delays were so extreme that goalkeeper Johnathan Bond was shown a yellow card for slowing the pace early in the second half.
Austin edged LA in possession (55 to 45%) and total shot (13 to 9) but mustered only 2 shots on target to the Galaxy's three.
The Verde and Black came close on several occasions to tying the match. Diego Fagundez's header missed over the crossbar midway through the first half. And Maxi Urruit almost scored in the opening minute of the second frame. Sebastian Driussi also has several chances, bouncing a free kick off the post, and setting up Danny Hoesen on an attempt that went wide.