Texas Opens
NCAA

Regional with Win Over Air Force June 3, 2022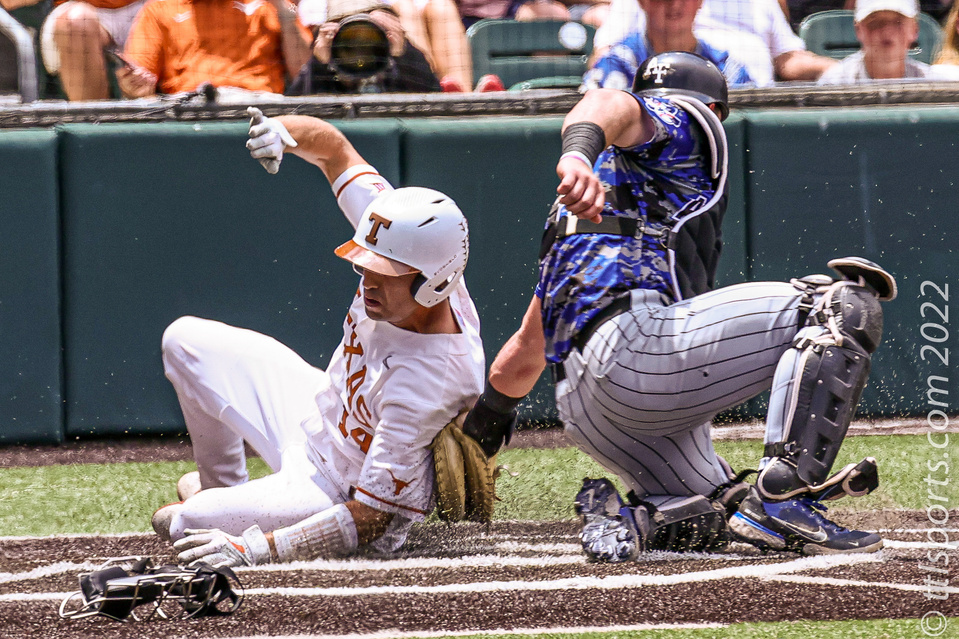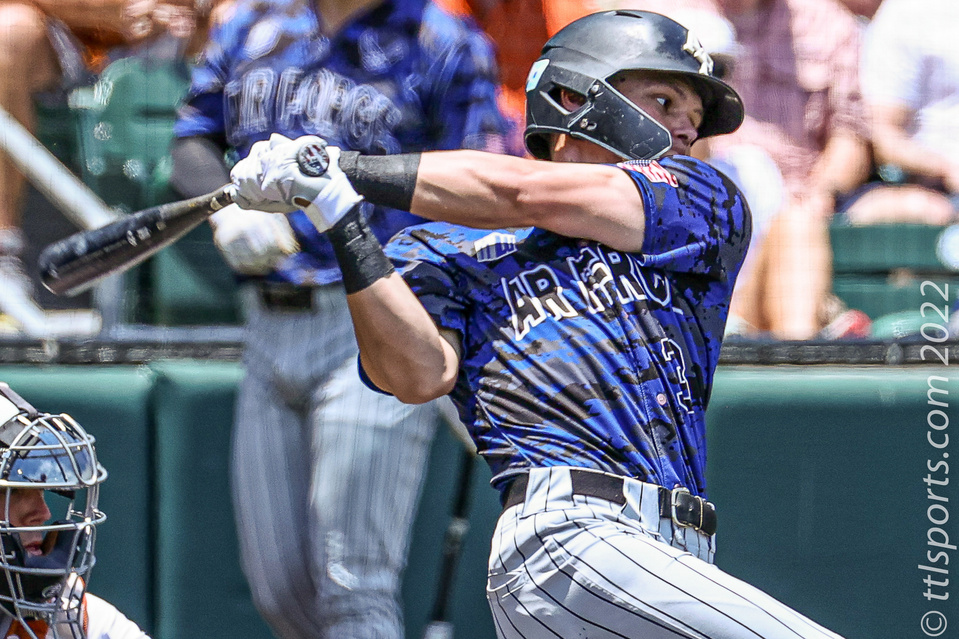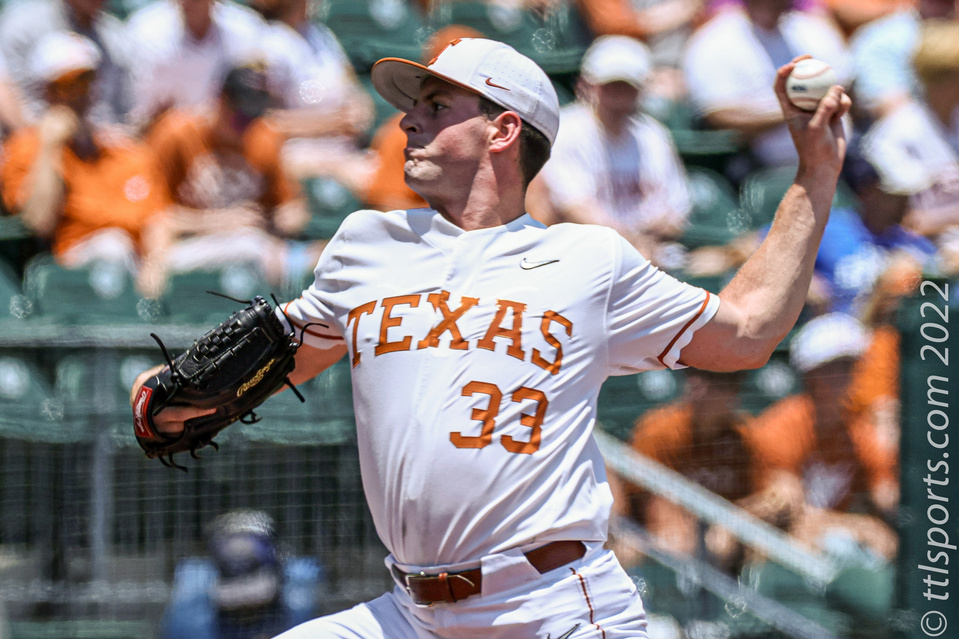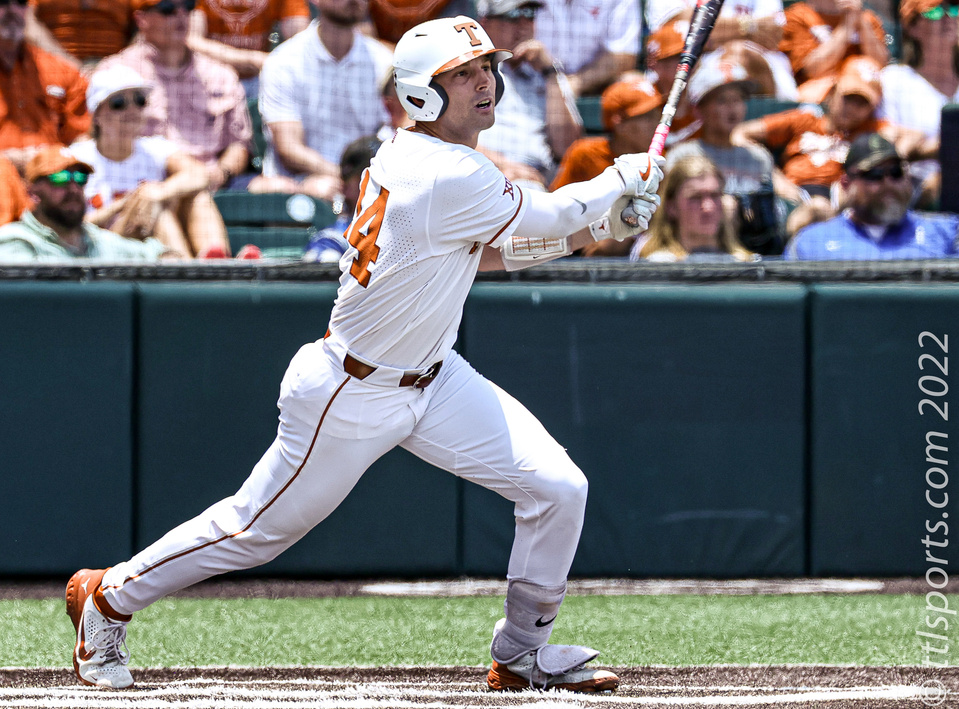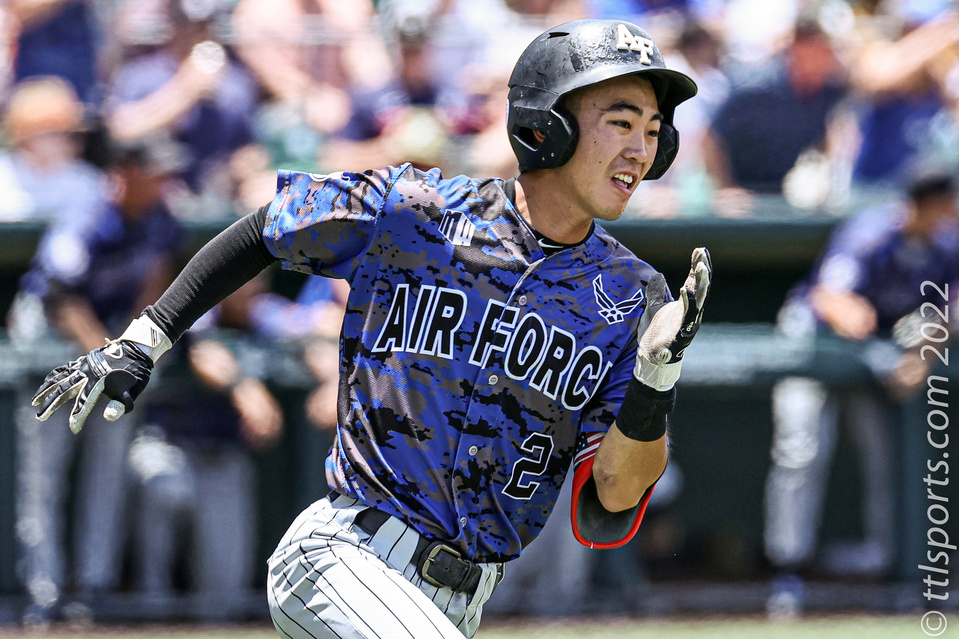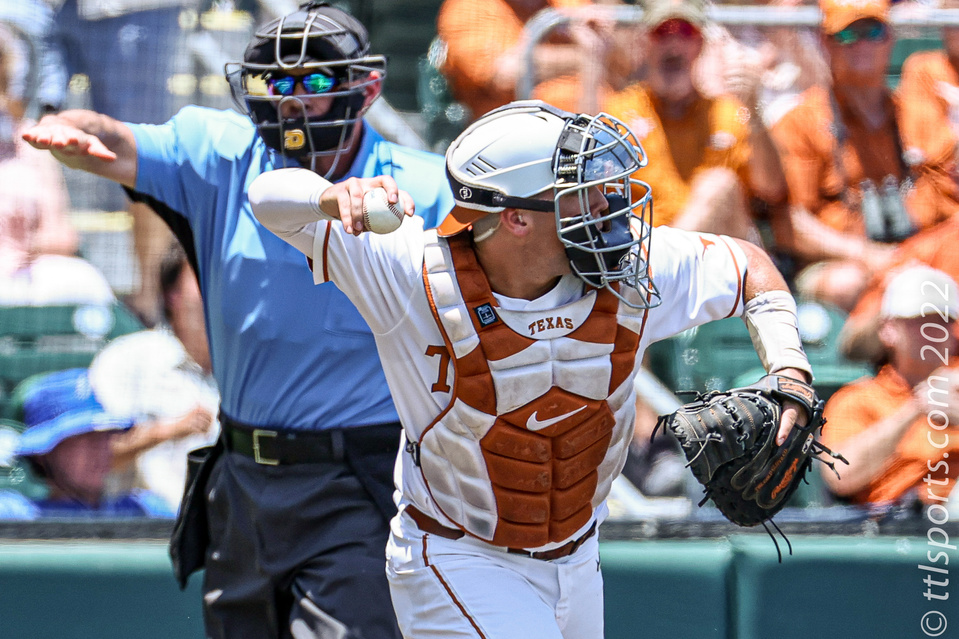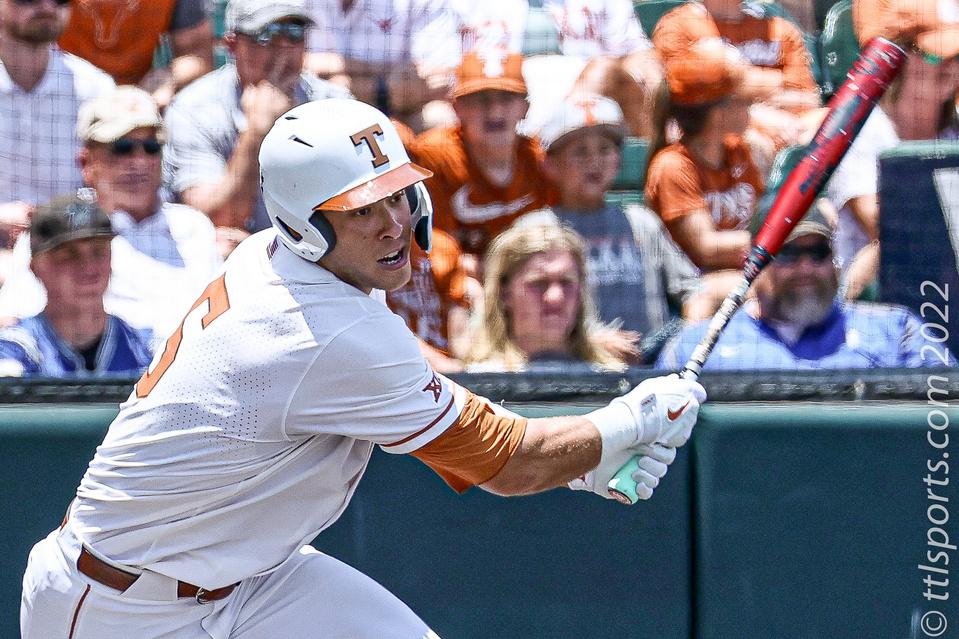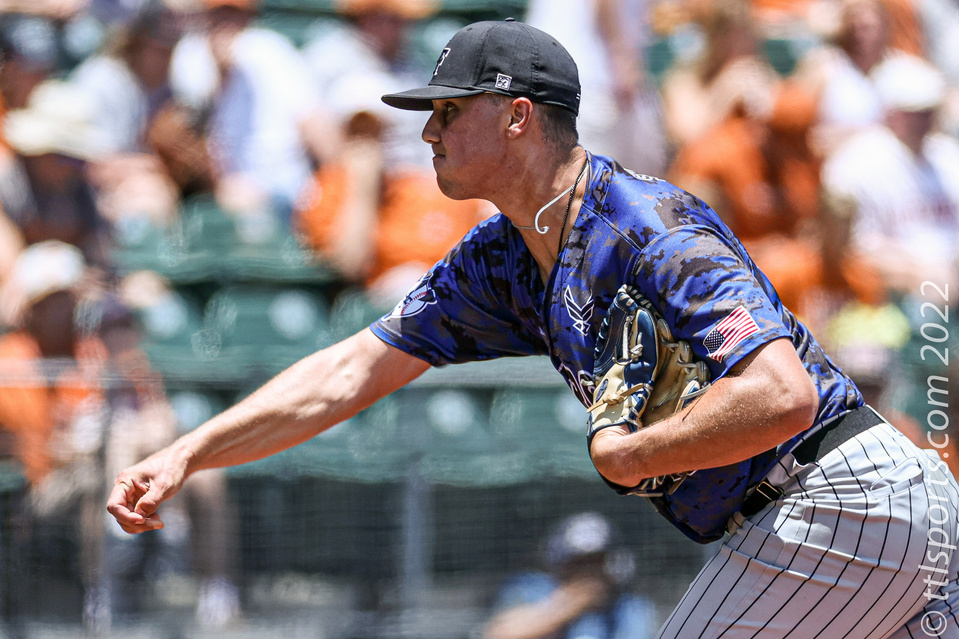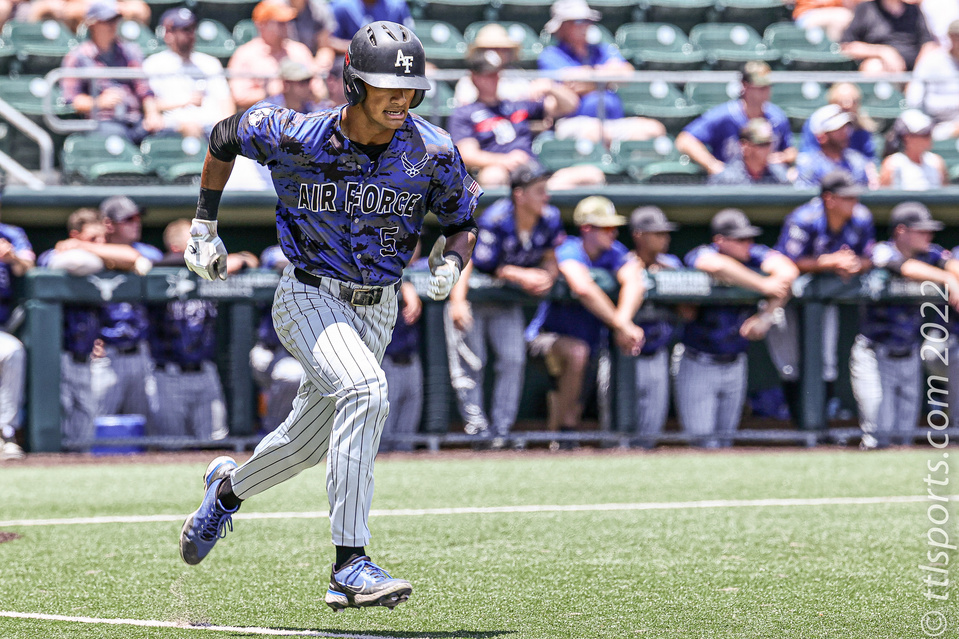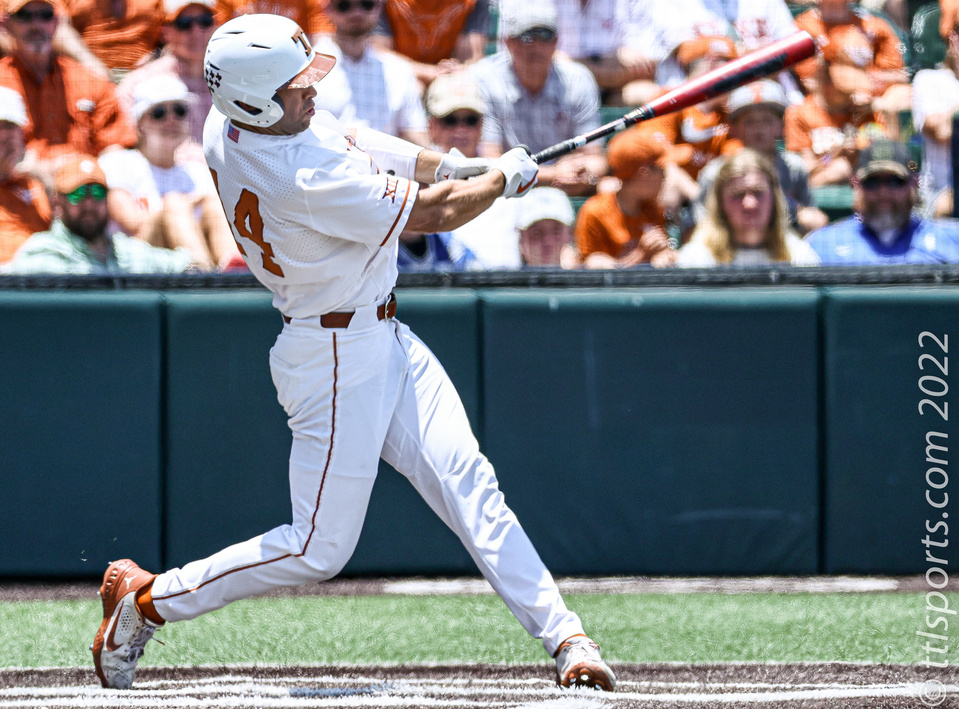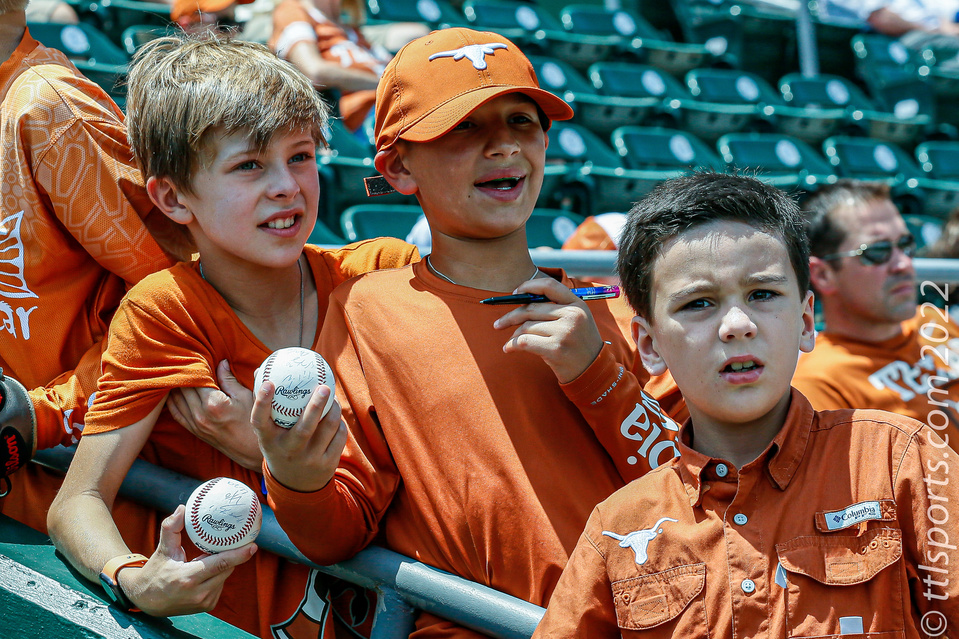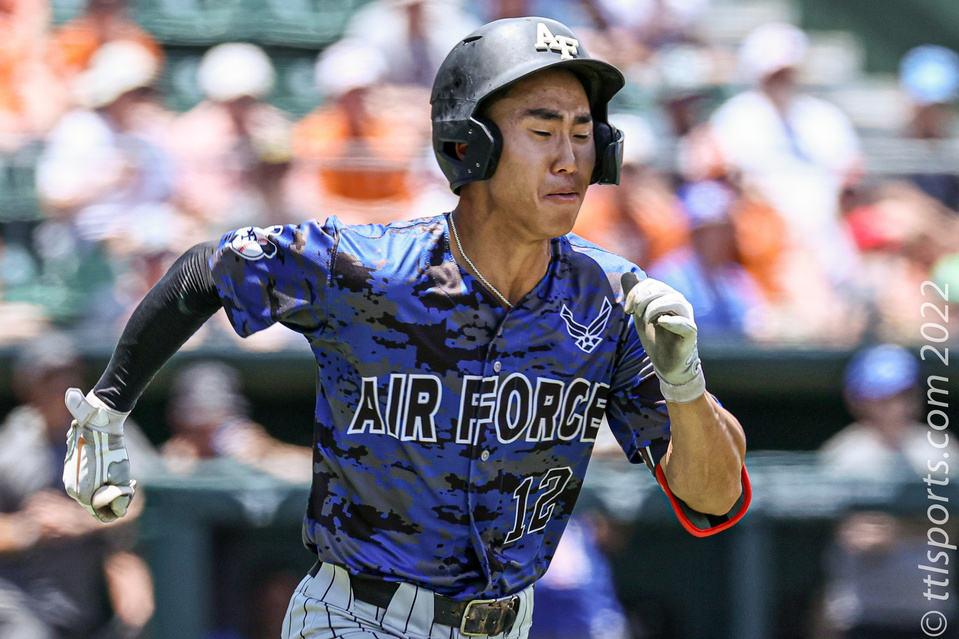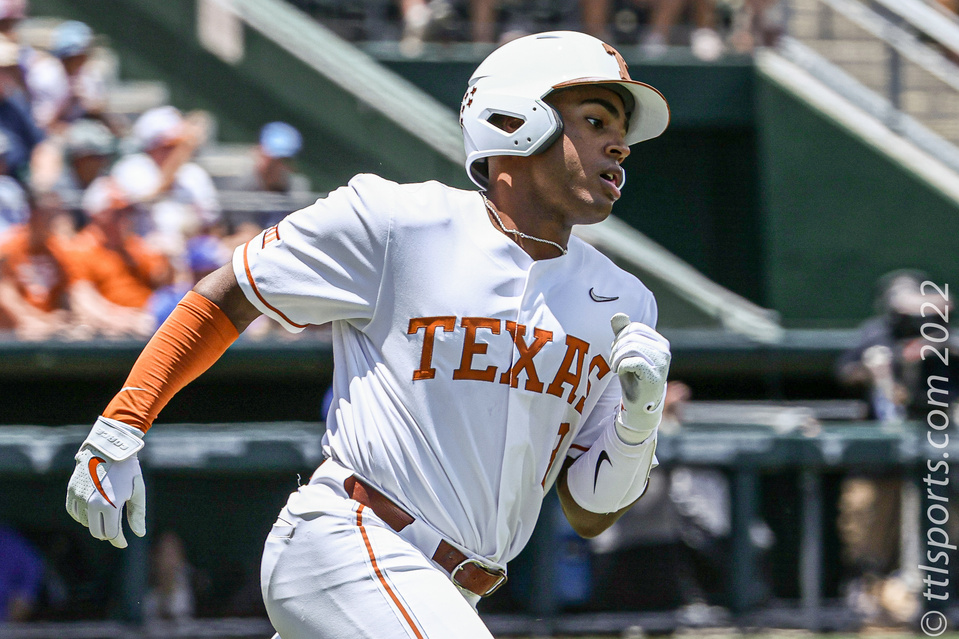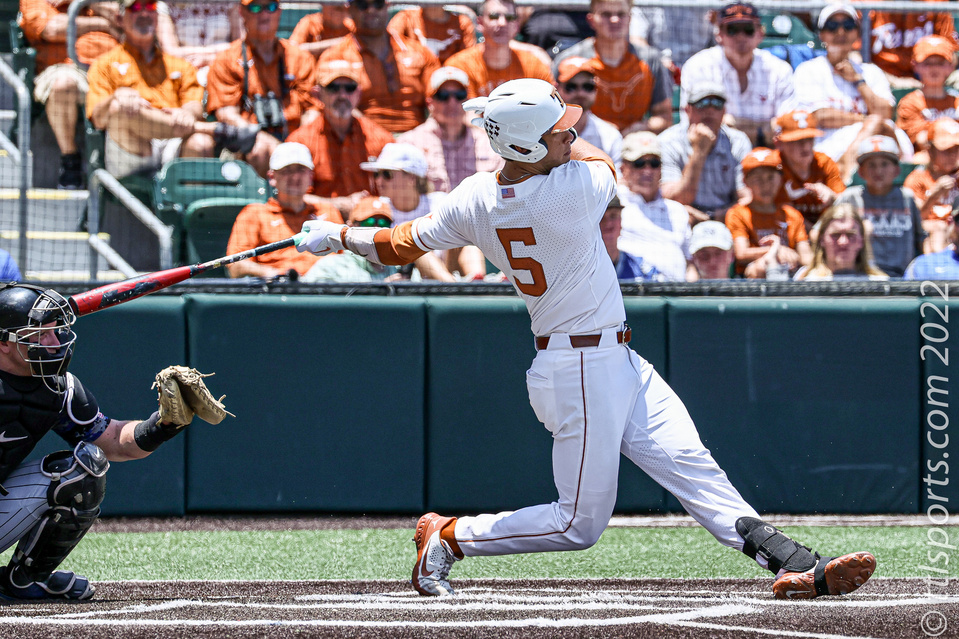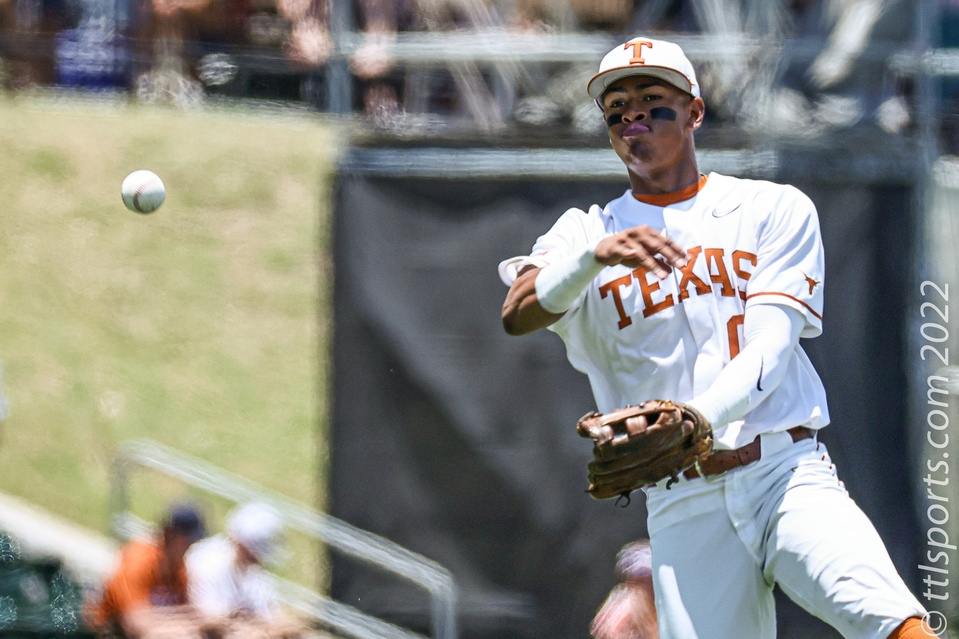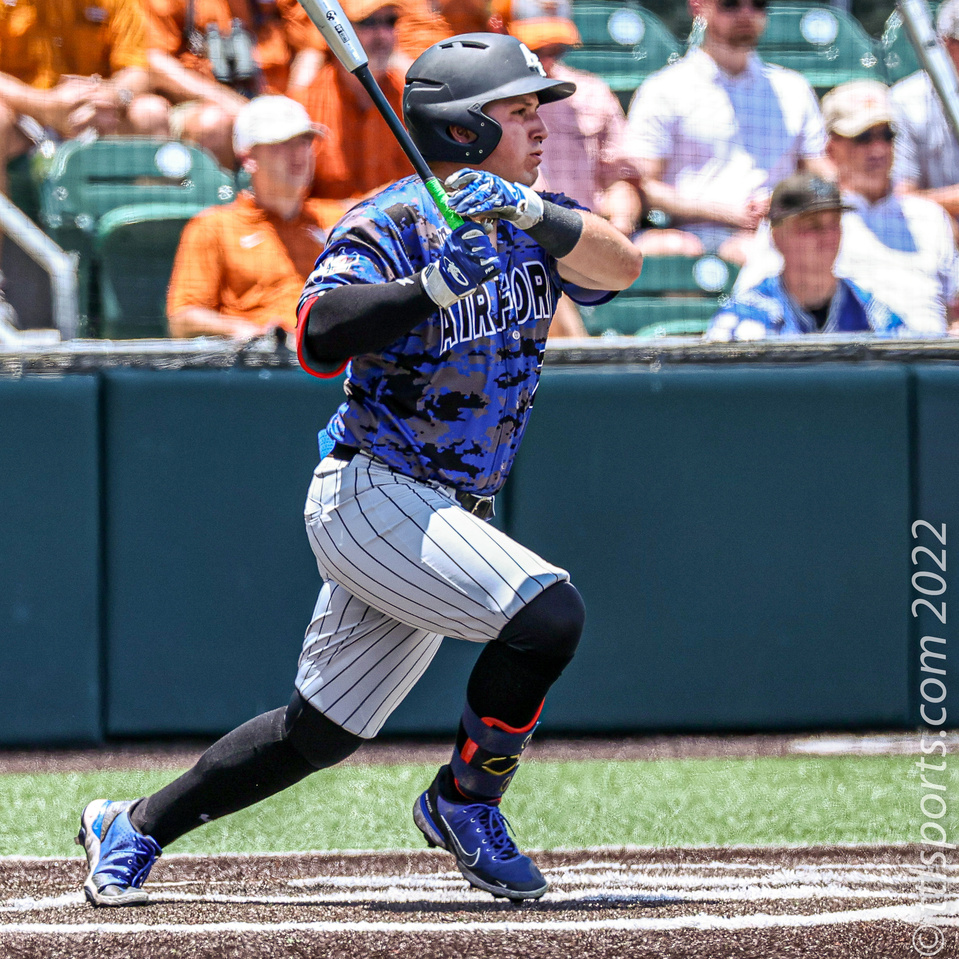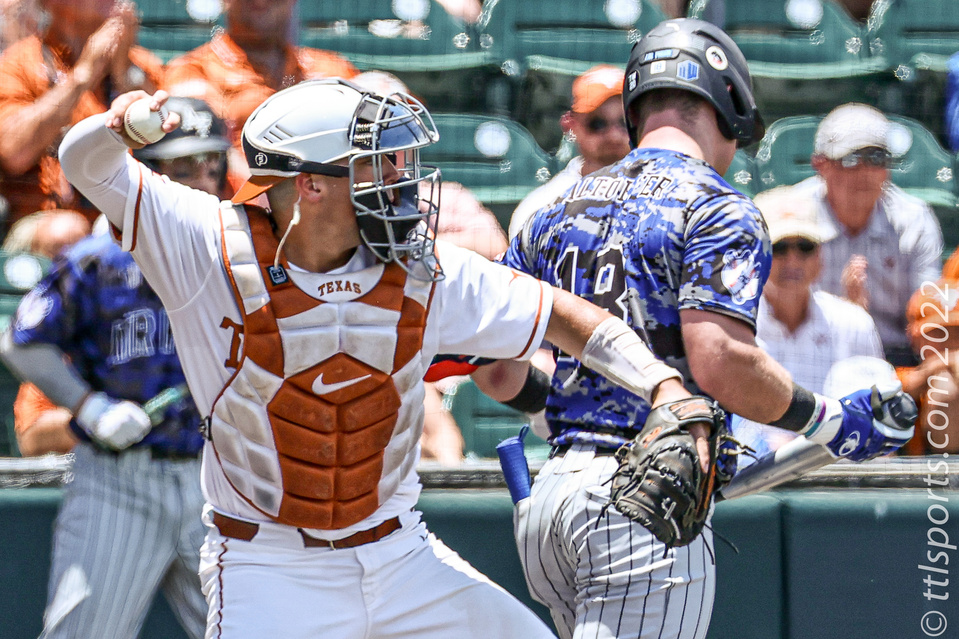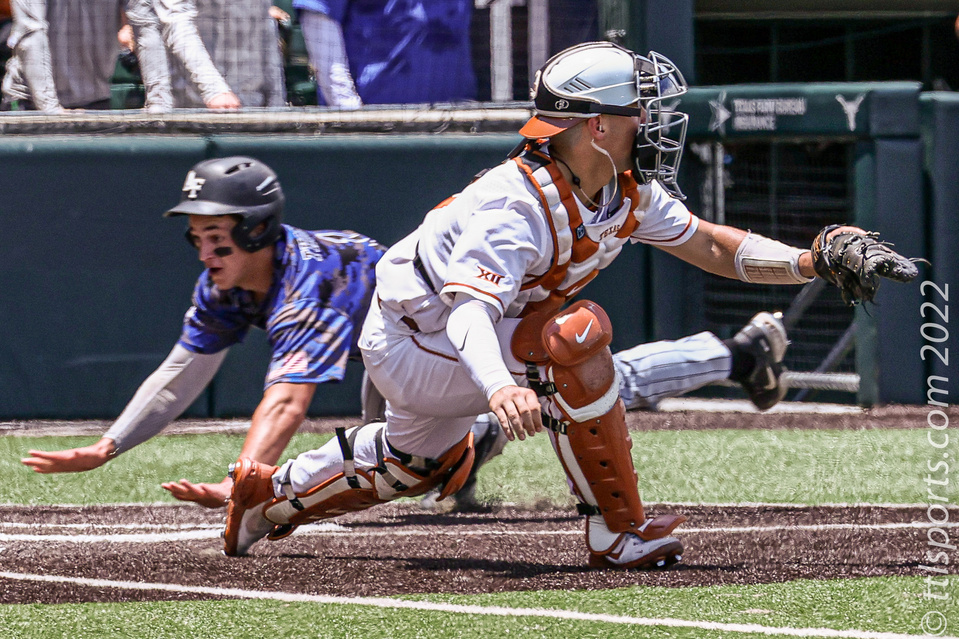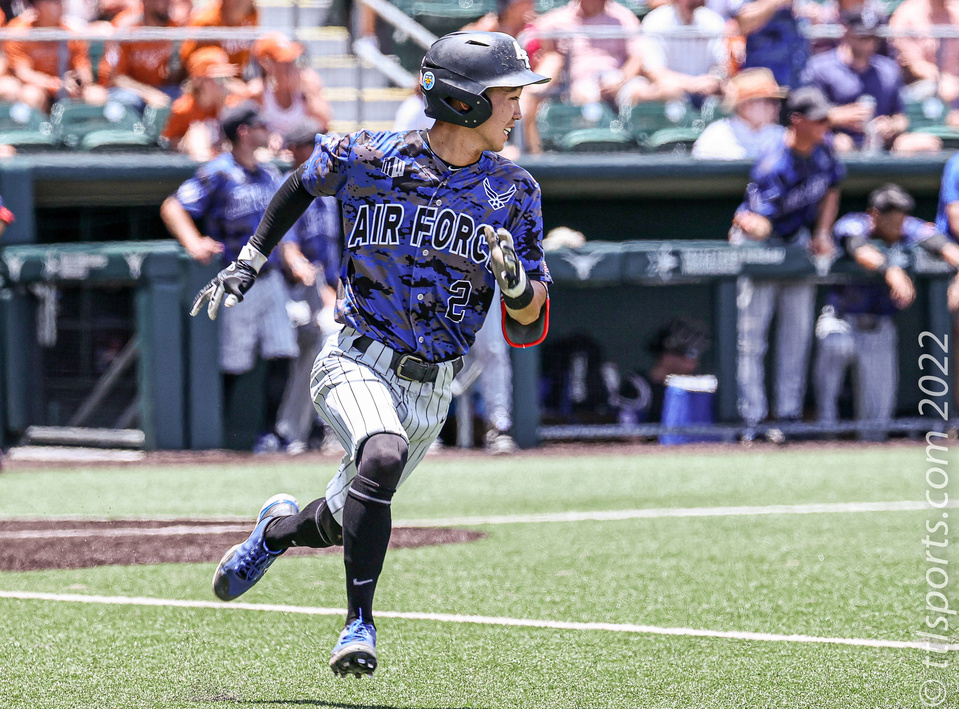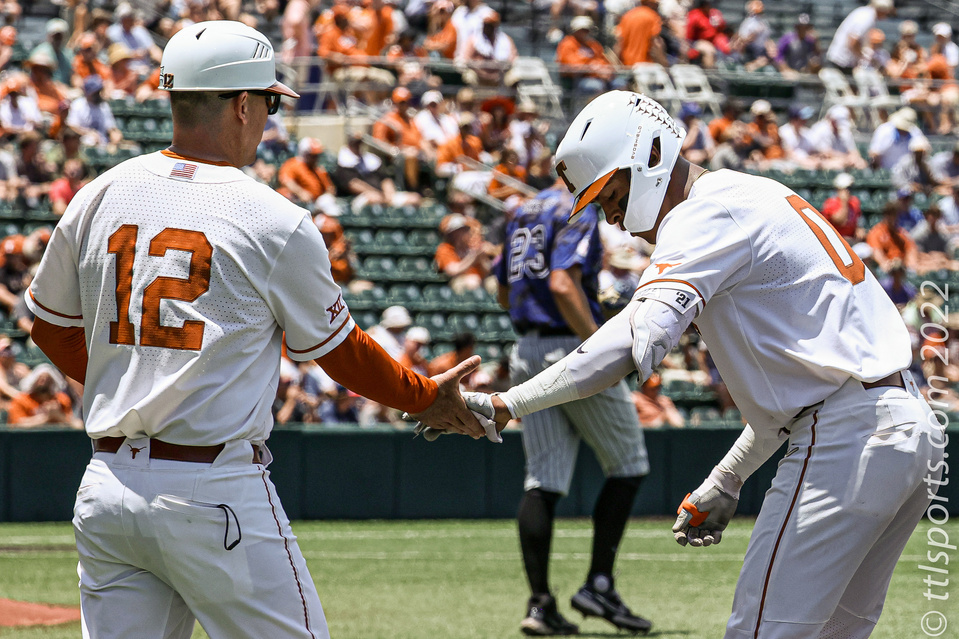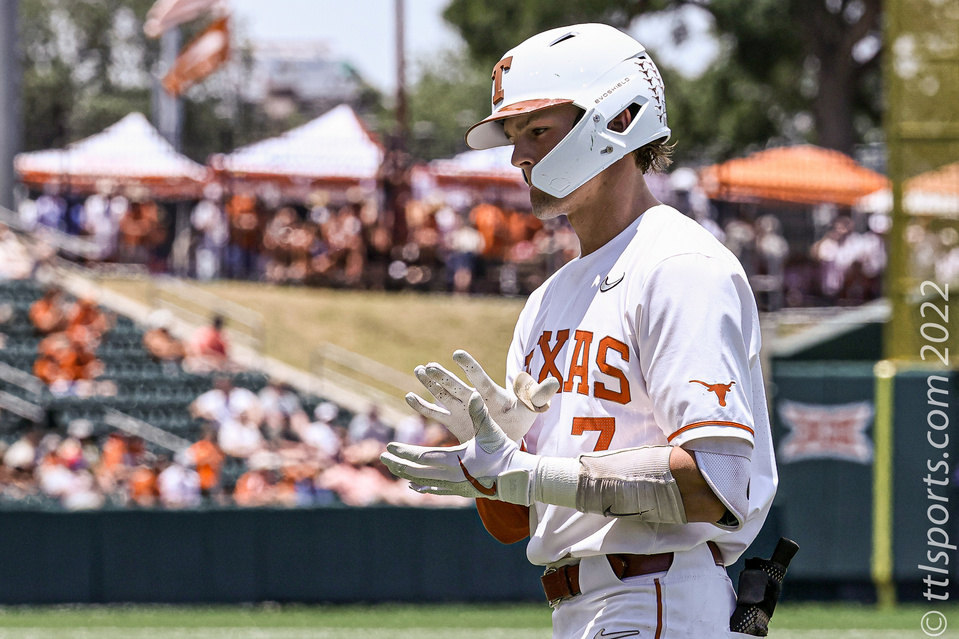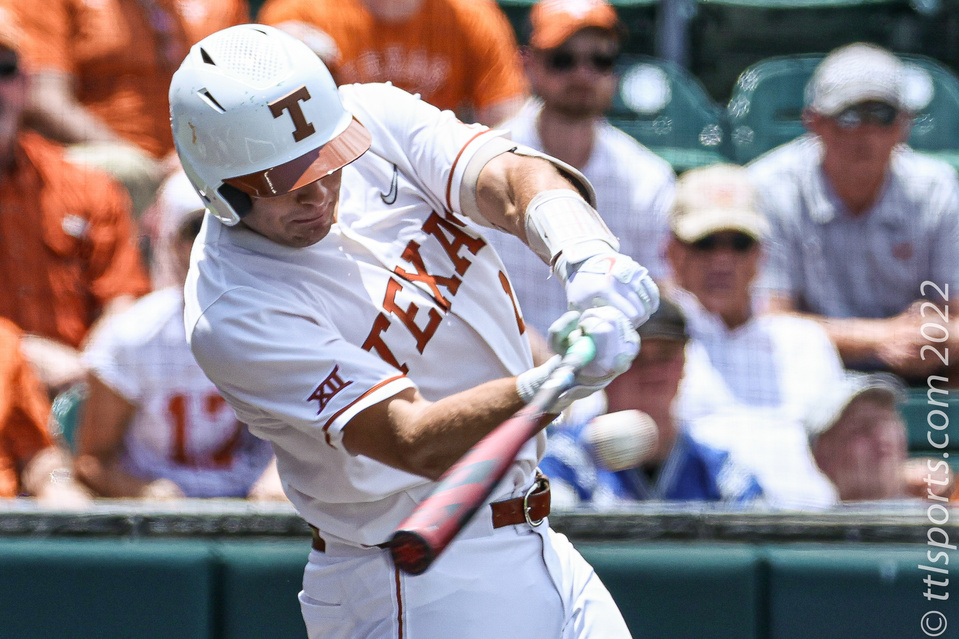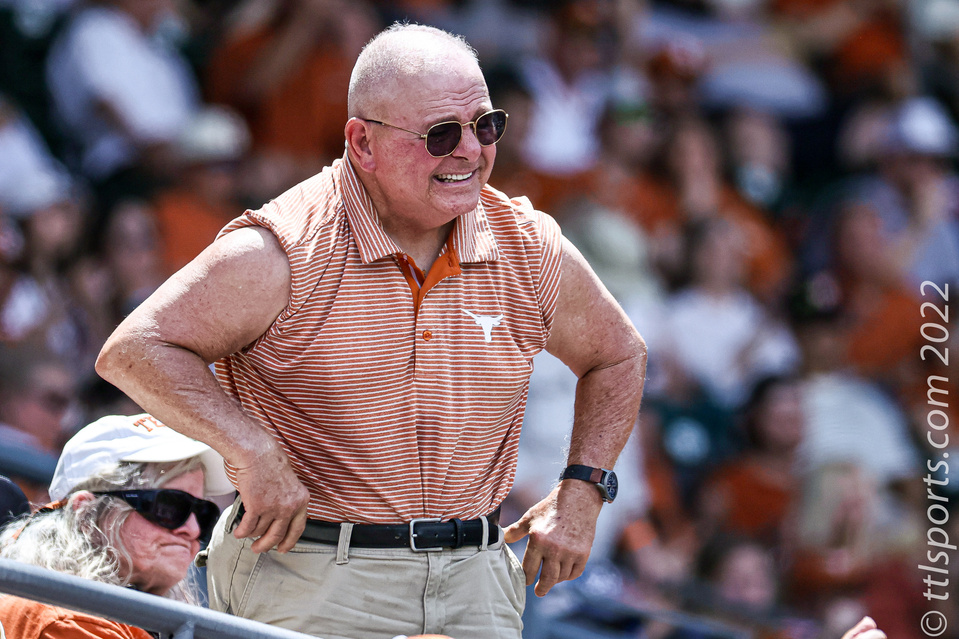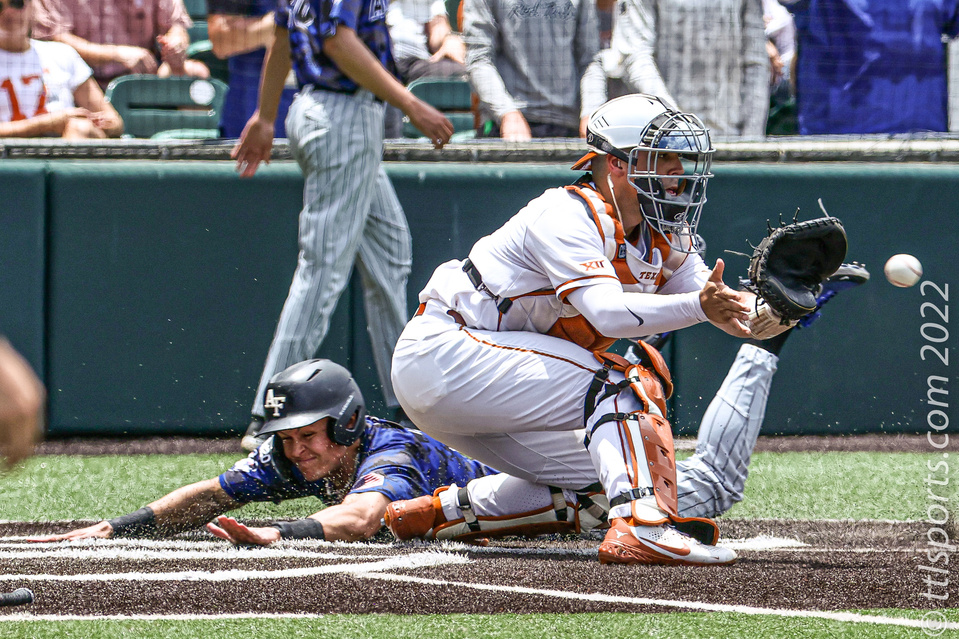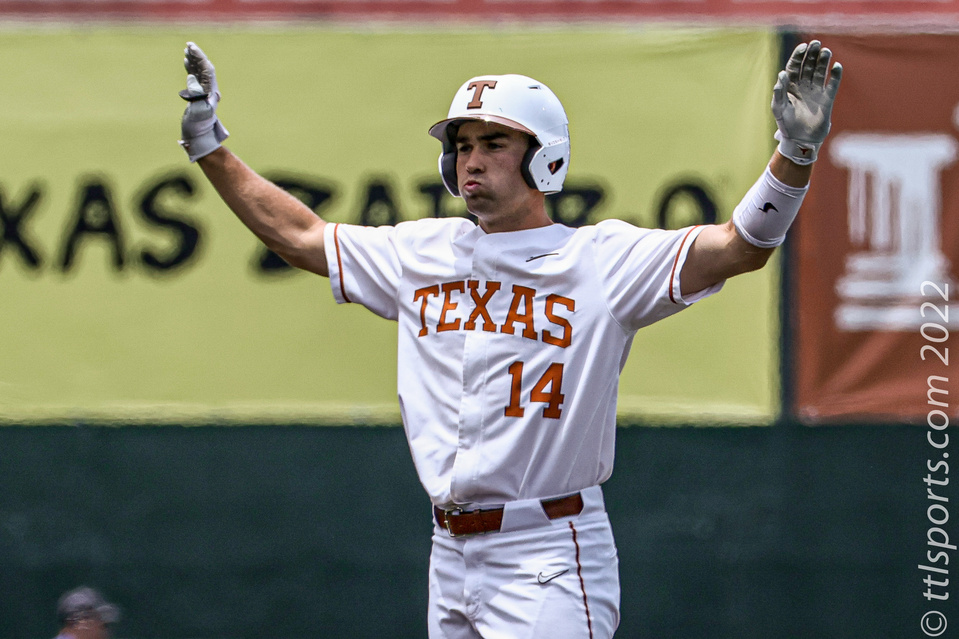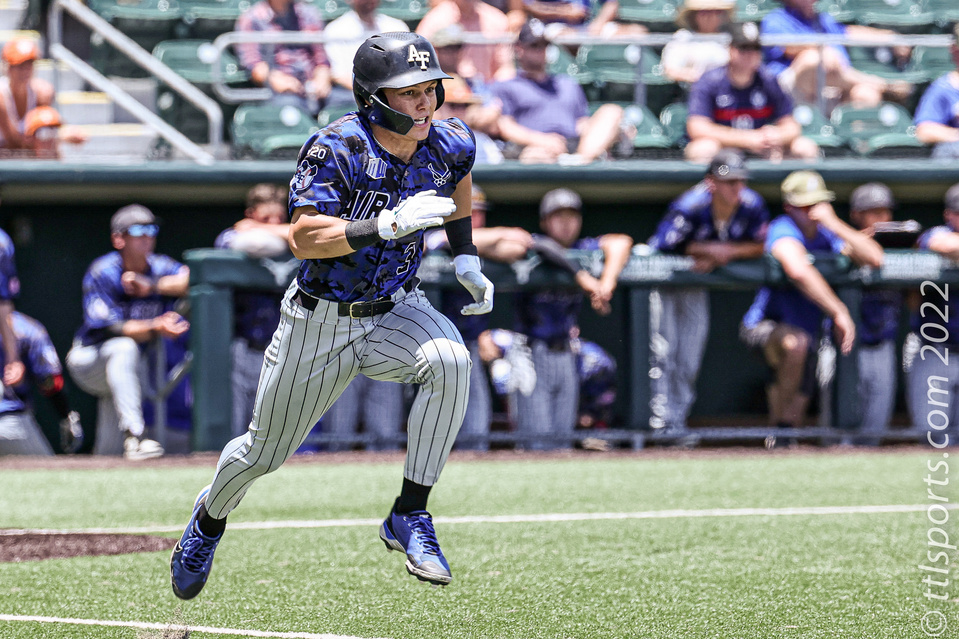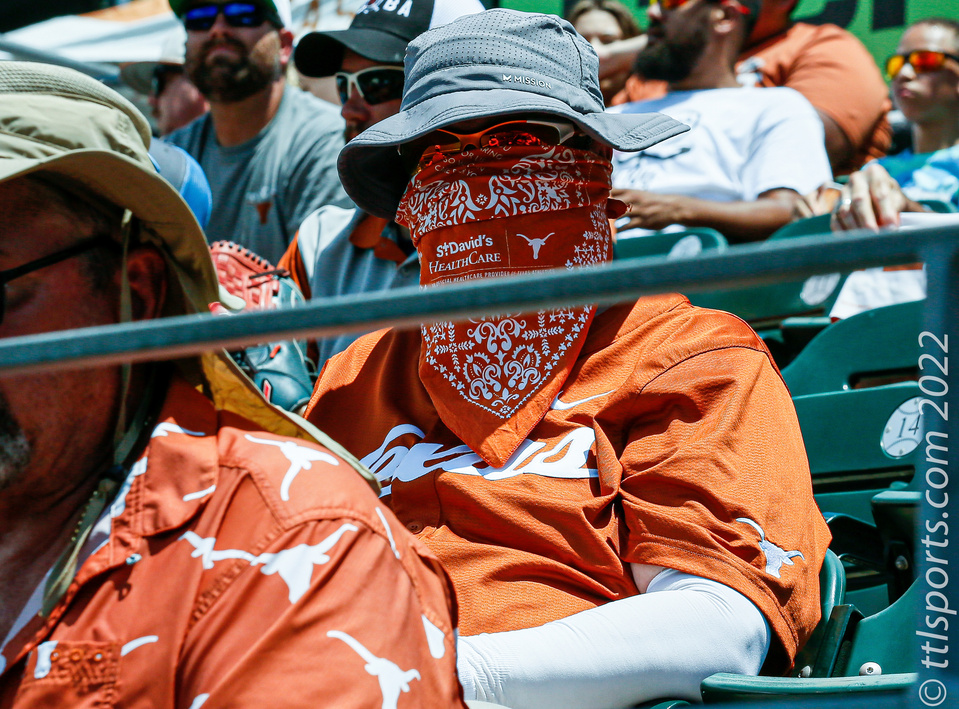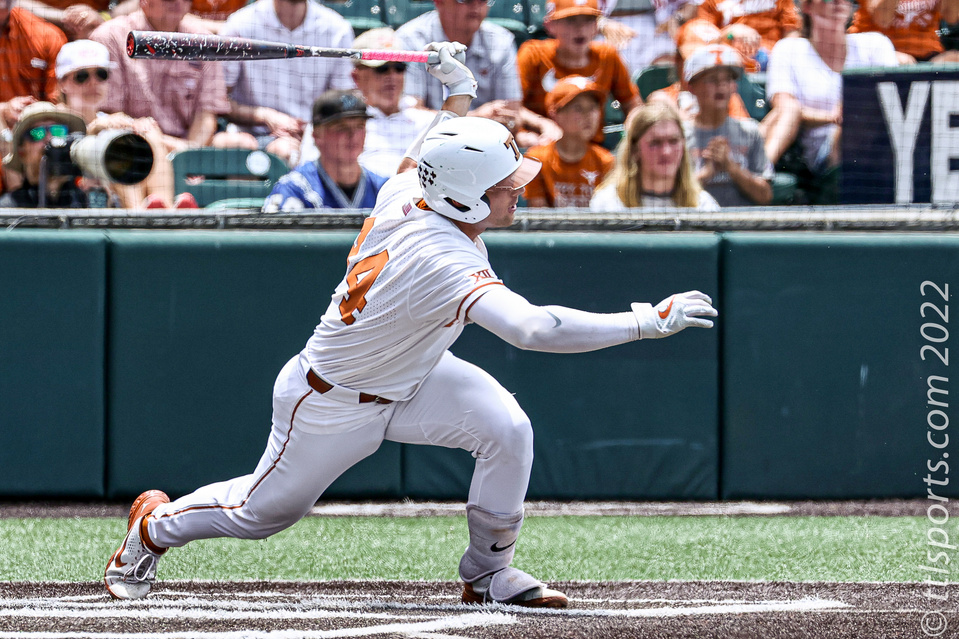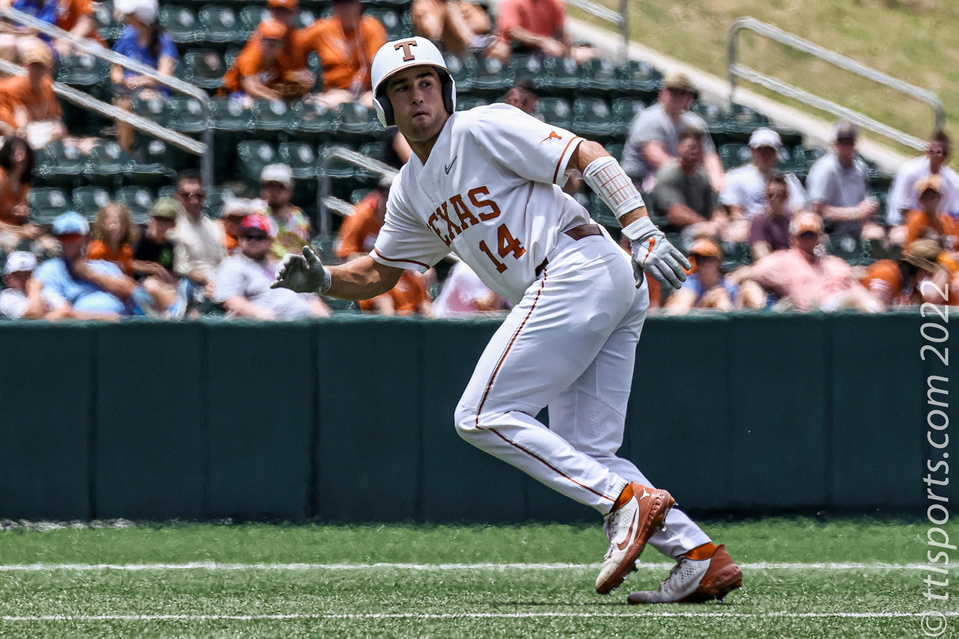 The University of Texas Longhorns men's baseball team decisively defeated the U.S. Air Force Academy Falcons, 11-3, in the first game of the NCAA Austin Regional at Disch-Falk Field. Texas advances to the second round of the regionals, facing Louisiana Tech.
Texas starting pitcher Pete Hansen (W, 11-1) earned the win, allowing 3 runs on 3 hits in 6.2 innings. Hansen walked 2, struck-out 5 and hit 1 batter. Relief pitcher Marcus Olivarez and Coy Cobb held the Falcons to 1 hit each and no runs.
Texas was led offensively by Skyler Messinger, going 4-for-5 with 3 RBIs and scoring twice. Murphy Stehly tallied 3 hits in 5 at-bats, also scoring twice. Surprising, none of the Texas runs came on long-balls.
The teams traded jabs in the first 4 frames, with Texas nosing ahead with a 3-2 lead. The Longhorns exploded with a 5-run 5th inning, requiring three Falcons pitchers to quell the rally. The teams exchanged runs in the 6th and 7th innings. Texas put the nails in the coffin with a 2-run eighth inning.
Air Force starting pitcher Paul Skenes (L, 10-3) endured the loss, allowing 6 runs on 7 hits in 4 innings. The Falcons sent a total of 5 hurlers to the mound in the effort.
Air Force assembled 10 hits, led by Jay Thomason and Trayden Tamiya, each notching 2 hits in 4 at-bats. It was a sloppy mental game that cost the Falcon the contest, committing three errors on the field and hitting four batters at the plate.
Air Force moves to the loser's bracket where they will face Dallas Baptist University.