Texas Tops Air Force, Advances to Super Regional
June 5, 2022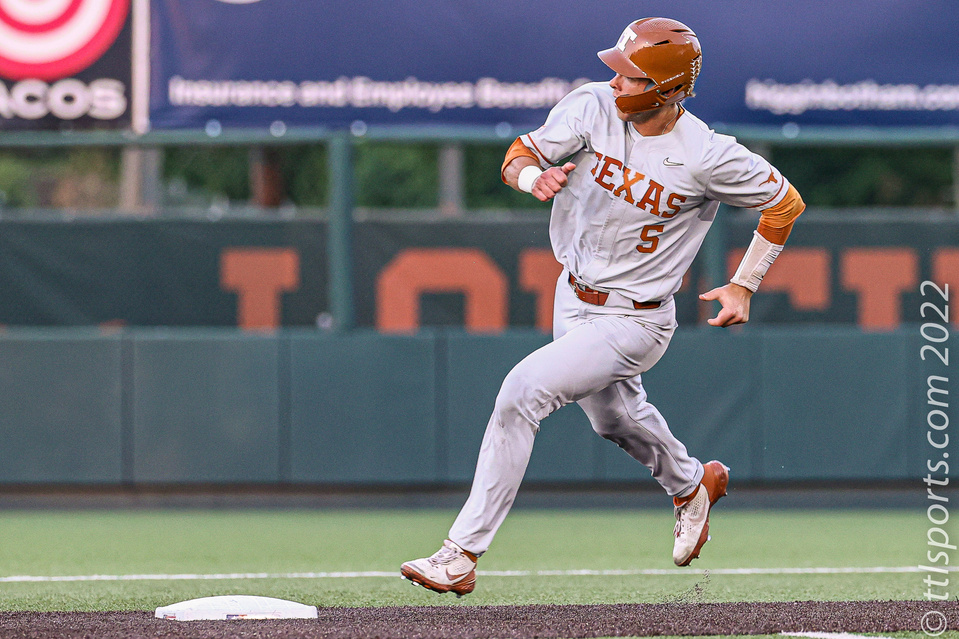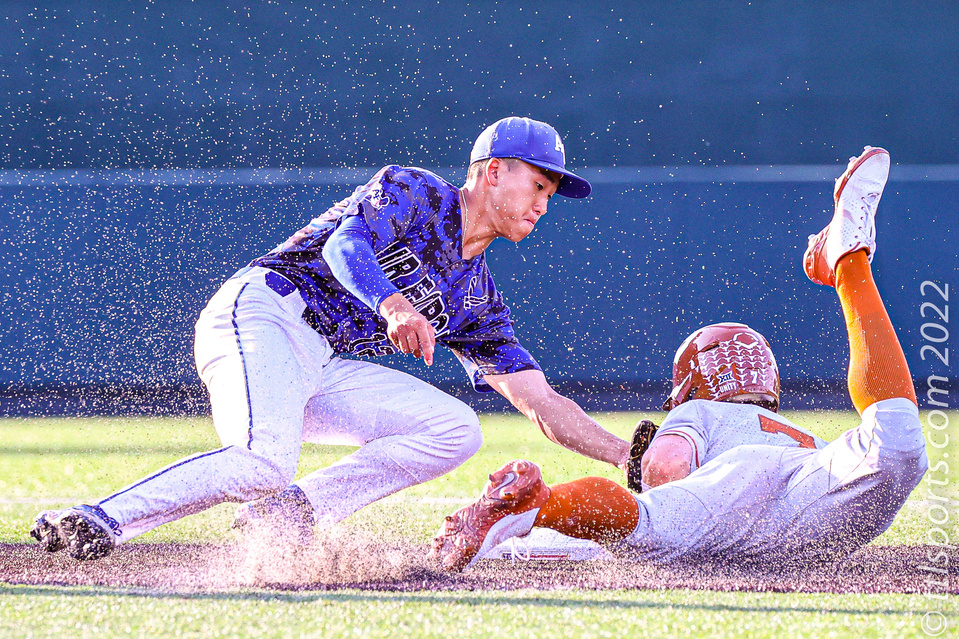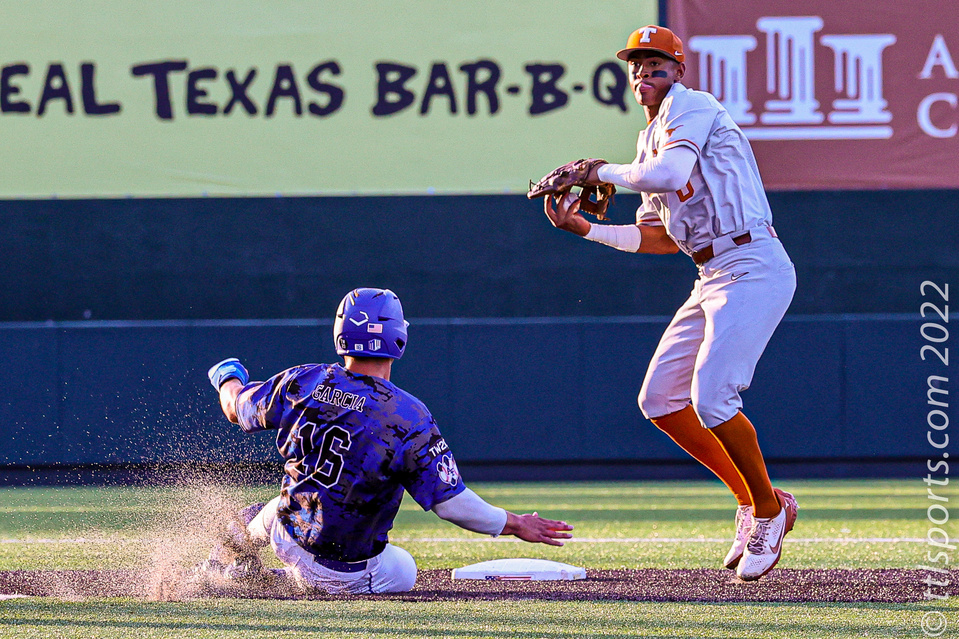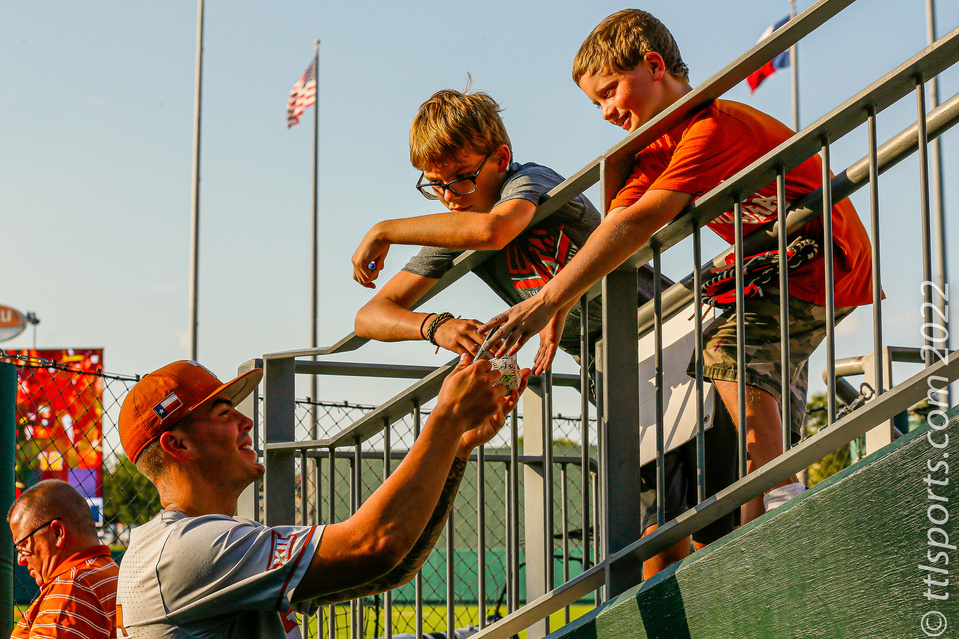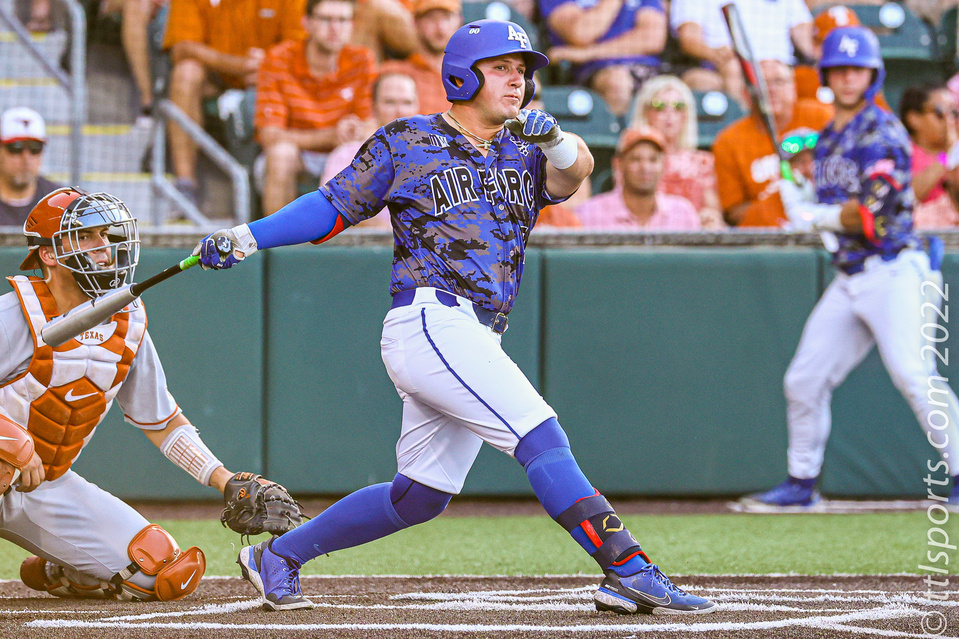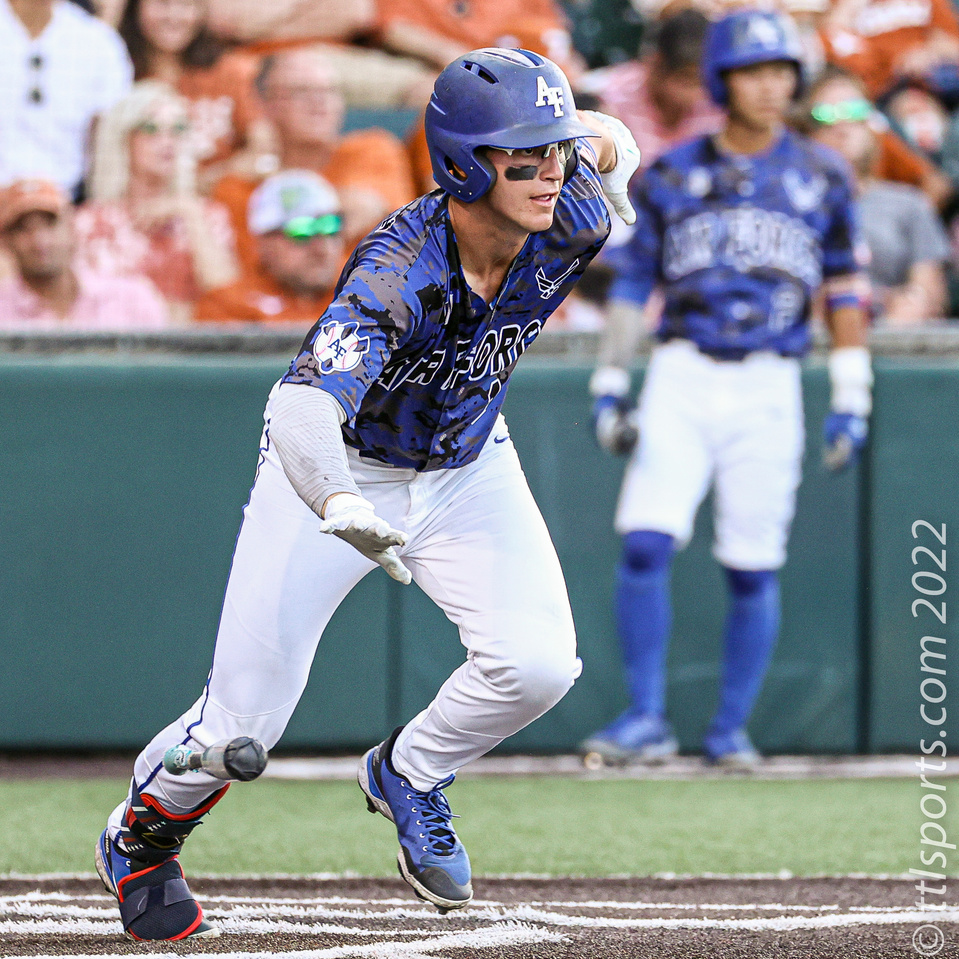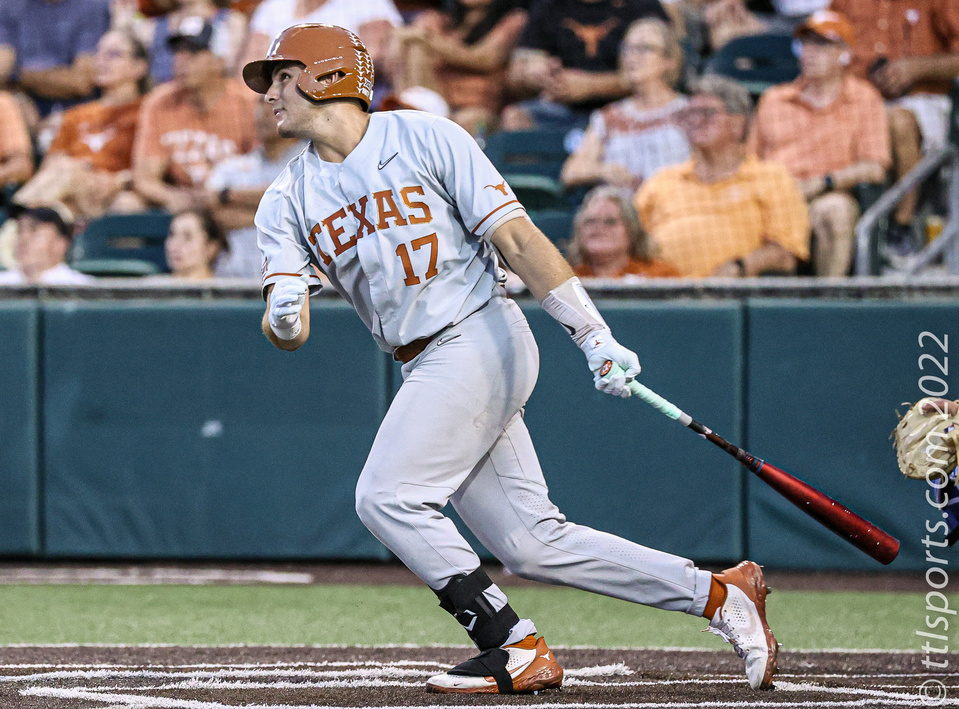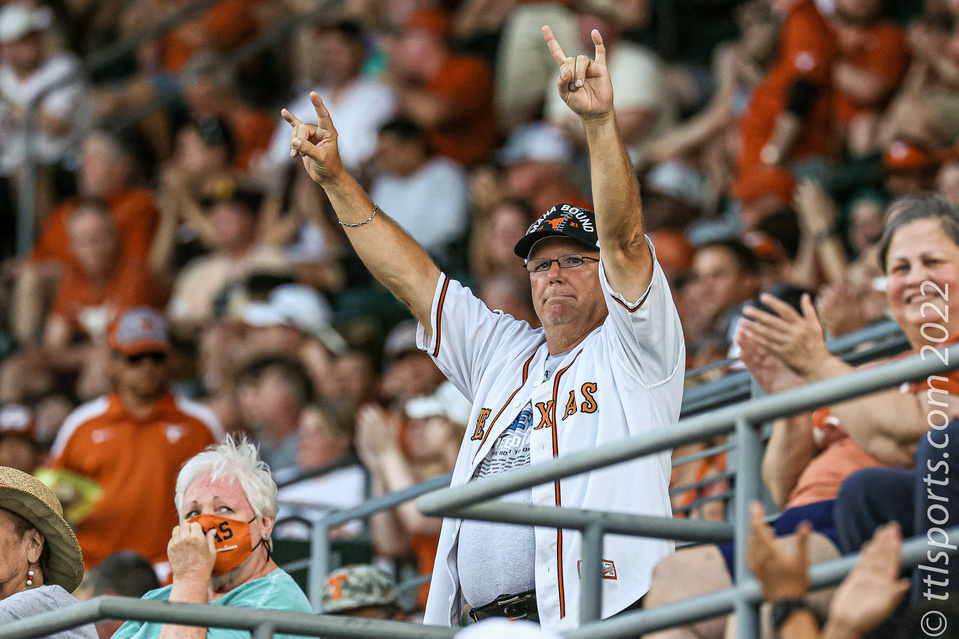 The University of Texas Longhorns defeated the U.S. Air Force Academy Falcons, 10-1, to capture the NCAA Austin Regional Championship. The Longhorns were 3-0 in the tournament. They travel to Greenville to take on East Carolina in the Super Regionals.
The Falcons made it to the championship game by defeating Louisiana Tech early in the day in the loser's bracket. Playing two games on an unusually hot day likely had a toll on Air Force. Texas defeated Air Force 11-3 in the opening game of Regional play.
It took the Longhorns only one inning to defeat Air Force, but played the entire game to make it official. Texas, officially the visiting team, plated 5 runs in the opening frame.
Ivan Melendez's 2-run homer started the scoring. Air Force pitcher Stevan Fairburn, Jr. then proceeded to load the bases. A passed ball scored Austin Todd, and Trey Faltine's double brought home Silas Ardoin and Skyler Messinger.
The Longhorns added one run in each of the 3rd, 4th, 5th, and 8th innings. Dylan Campbell accounted for two runs on solo home runs.
Air Force's only run came in the bottom of the 9th inning on Braydon Altorfer's four-bagger.
Texas' starting pitcher, Travis Sthele looked solid in 3 innings of scoreless pitching. Sthele allowed 2 hits, walked 2 batters and struck-out 2. Relief pitcher Jared Southard (W, 4-1) earned the victory, allowing no runs, 1 hit, 1 walk and 6 strike-outs in 3 innings.
Air Force's Fairburn (L, 0-2) endured the loss, allowing 5 runs in 2/3rd of an inning.
Texas' Skyler Messigner earned Tournament MVP, going 8-for-12 with two doubles in three games. Also elected to the all-tournament team were Ivan Melendez (1B), Trey Faltine (SS), Murphy Stehly (OF) Dylan Campbell (OF), Austin Todd (DH) and Tristan Stevens (P).