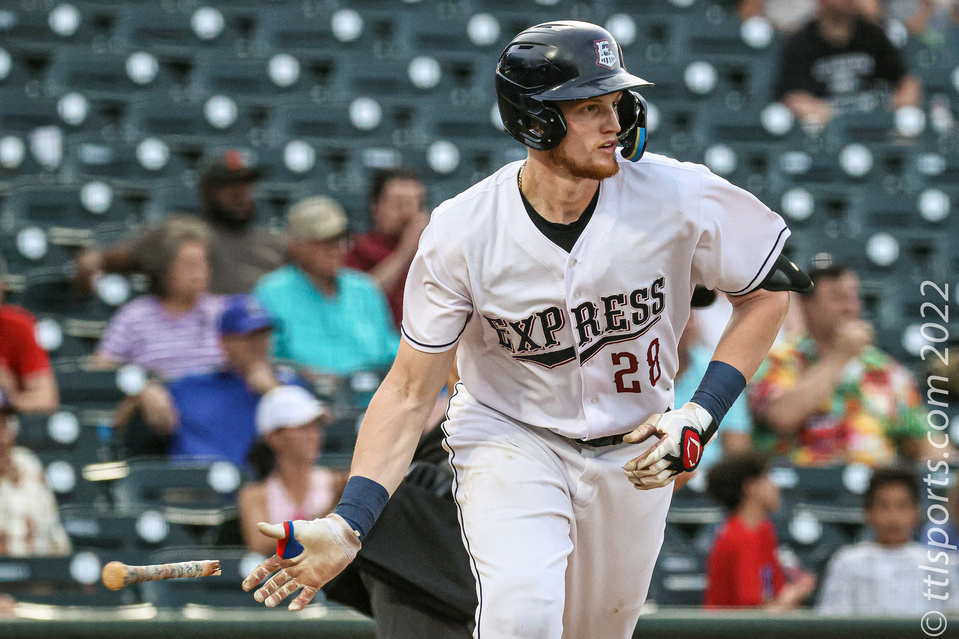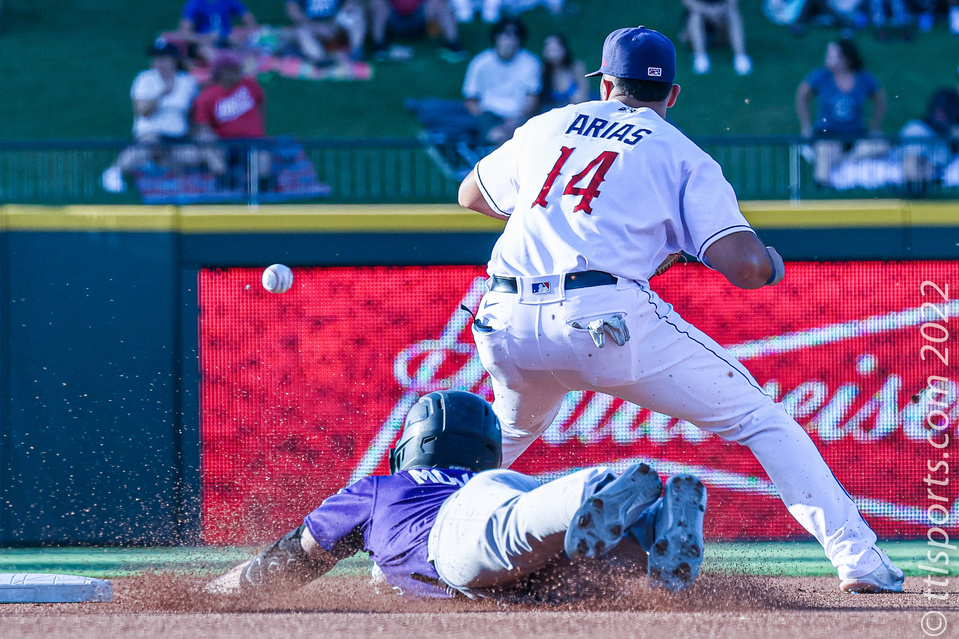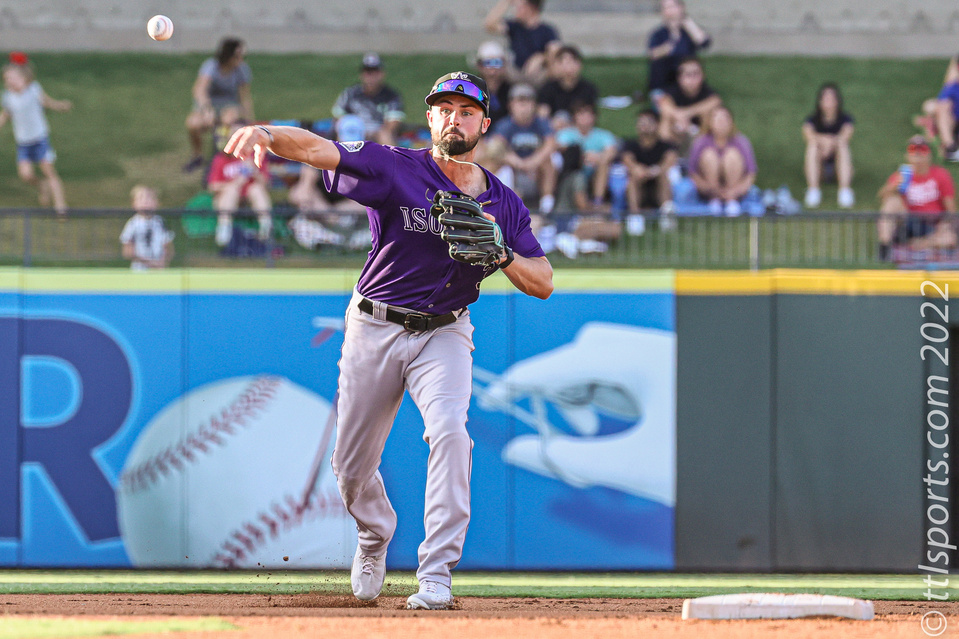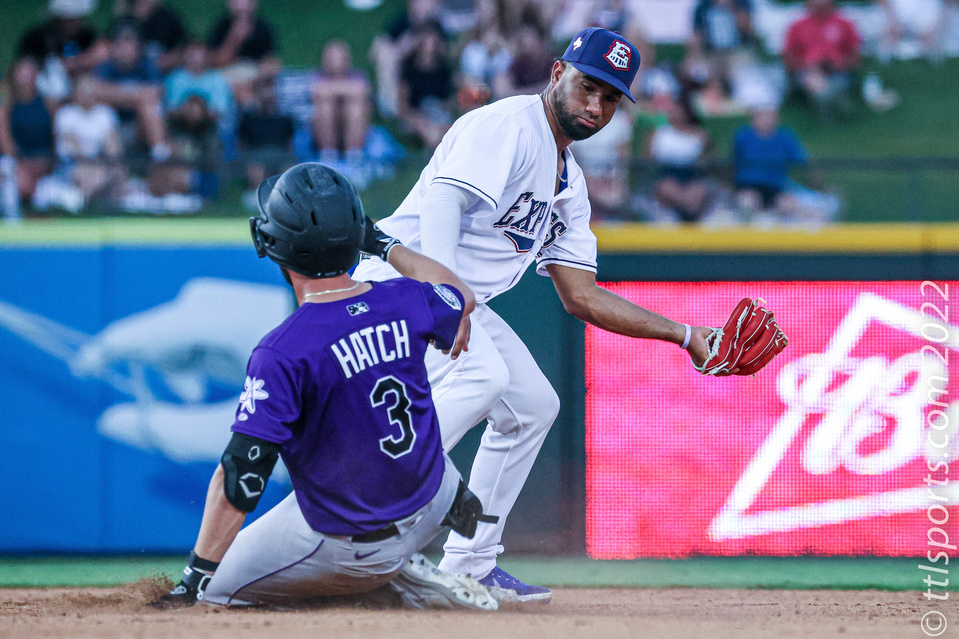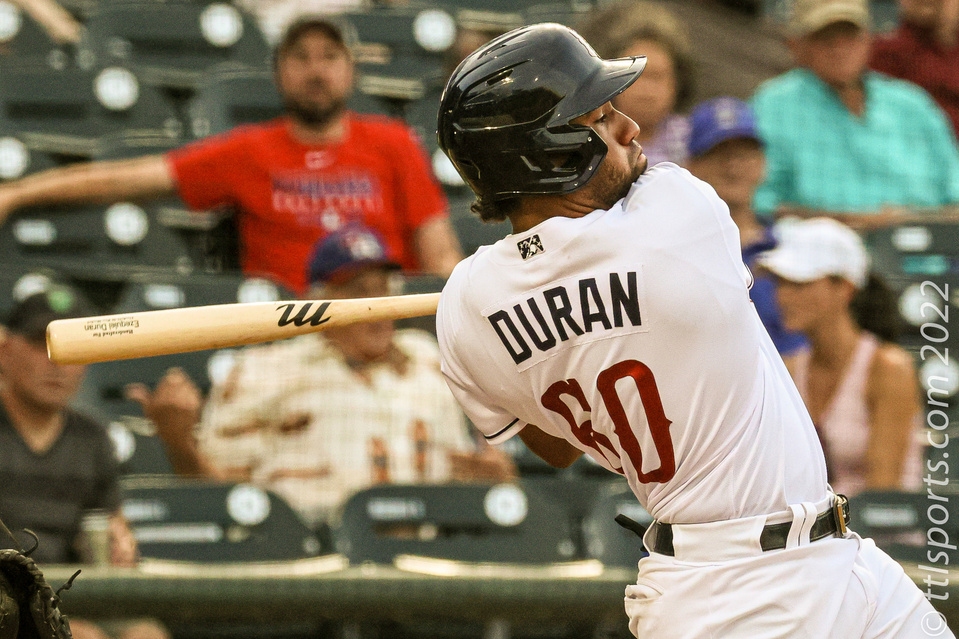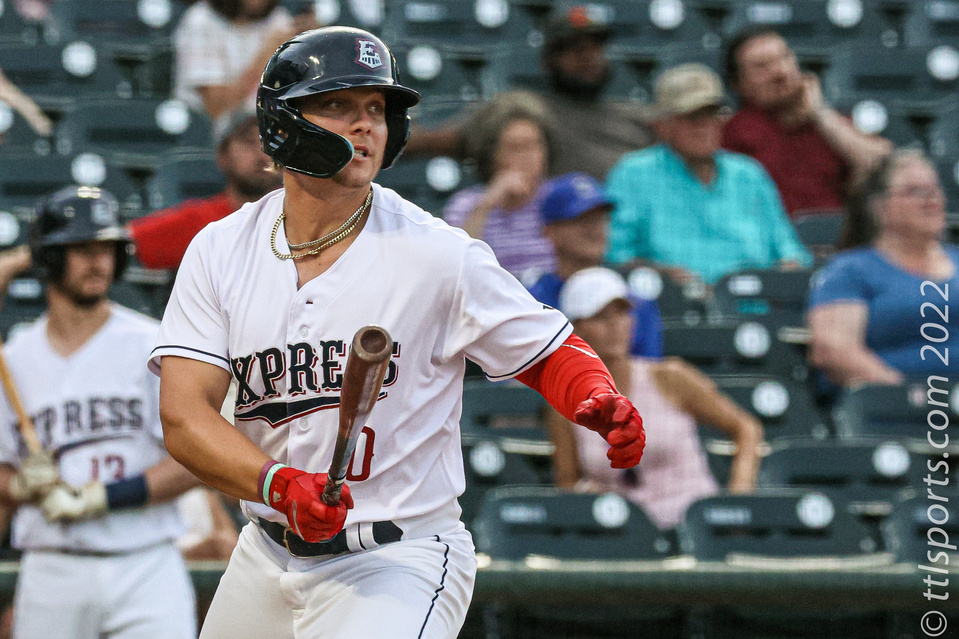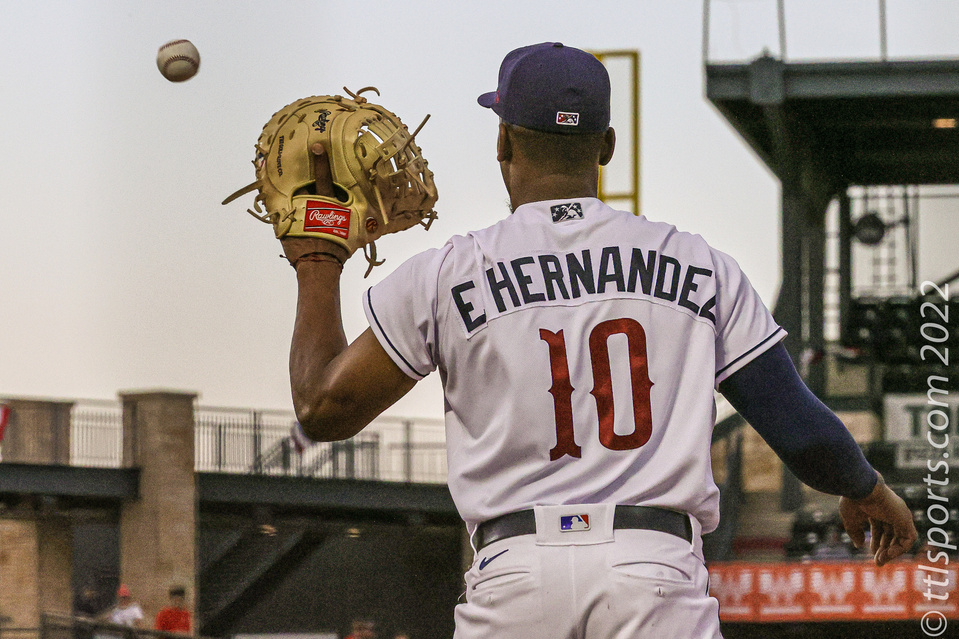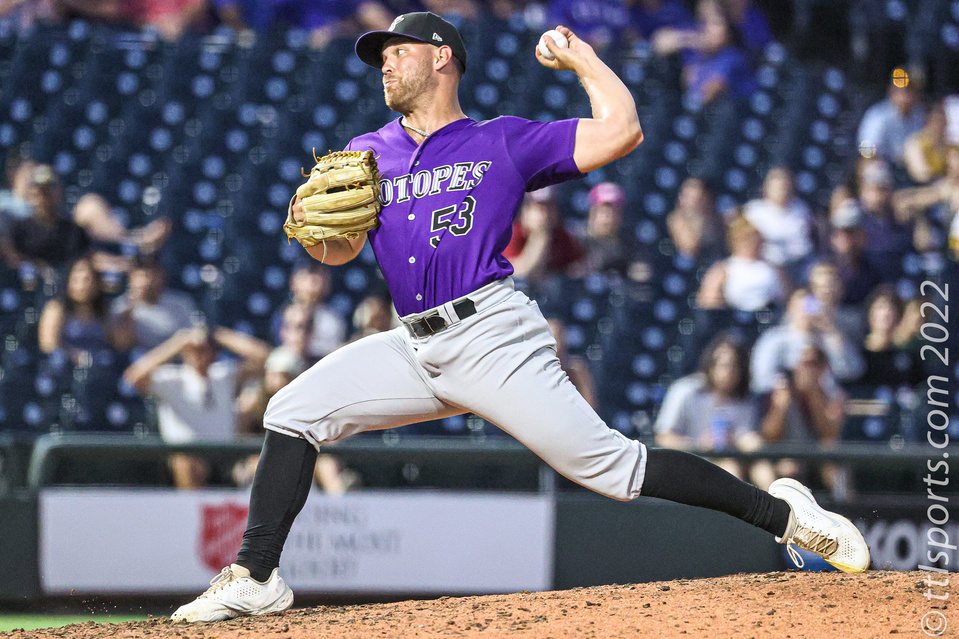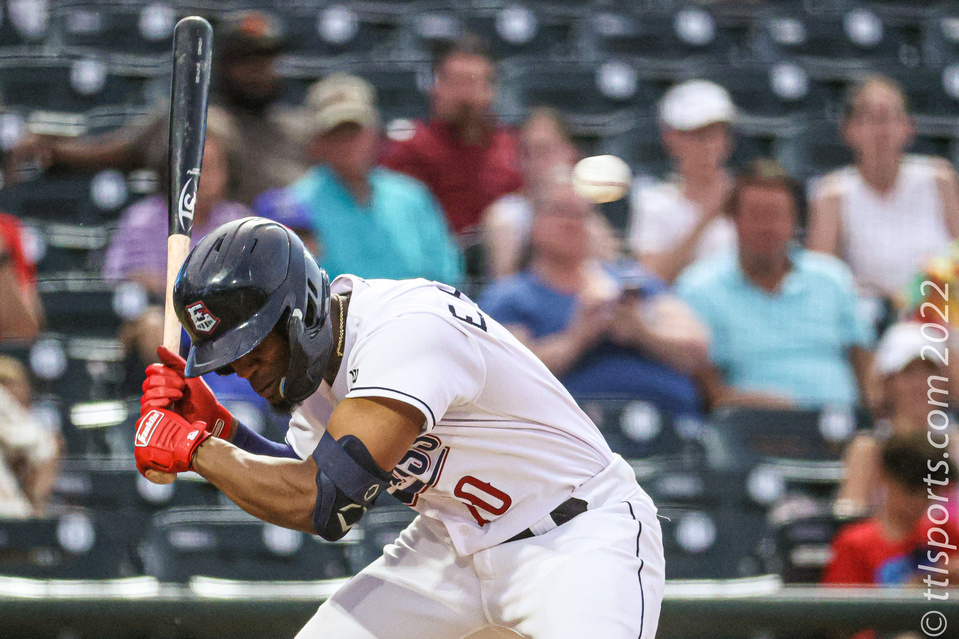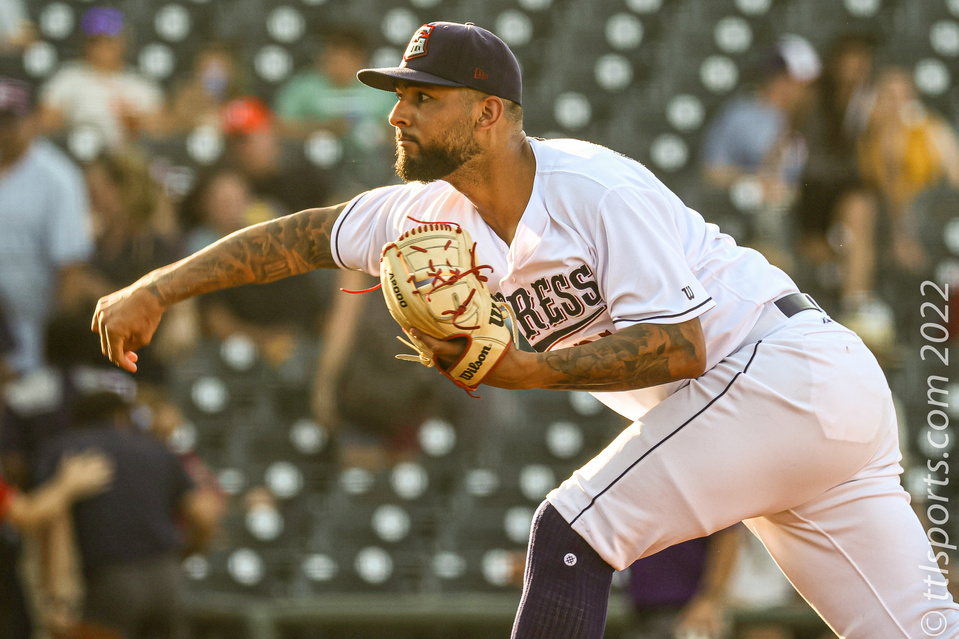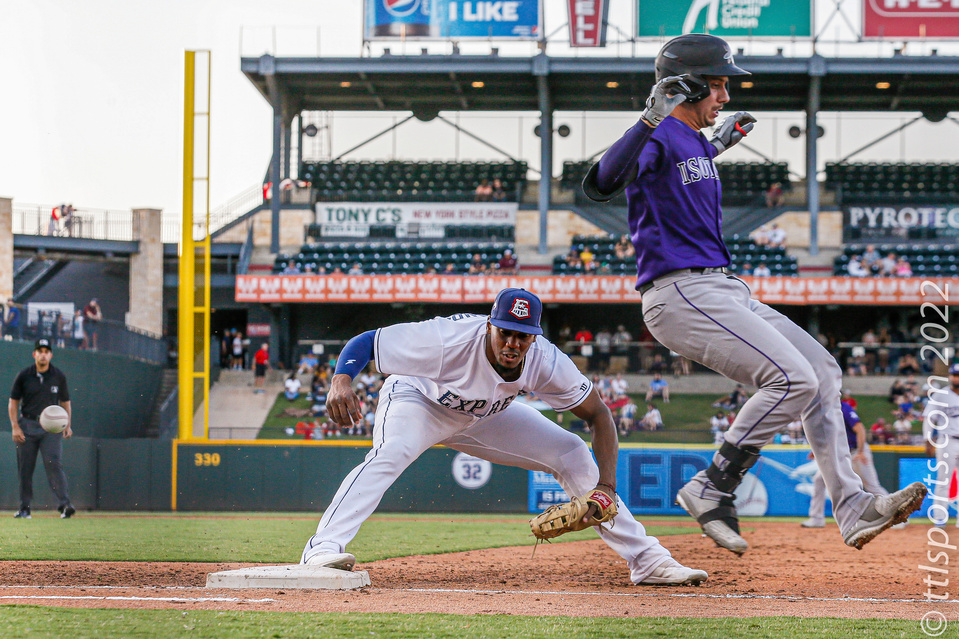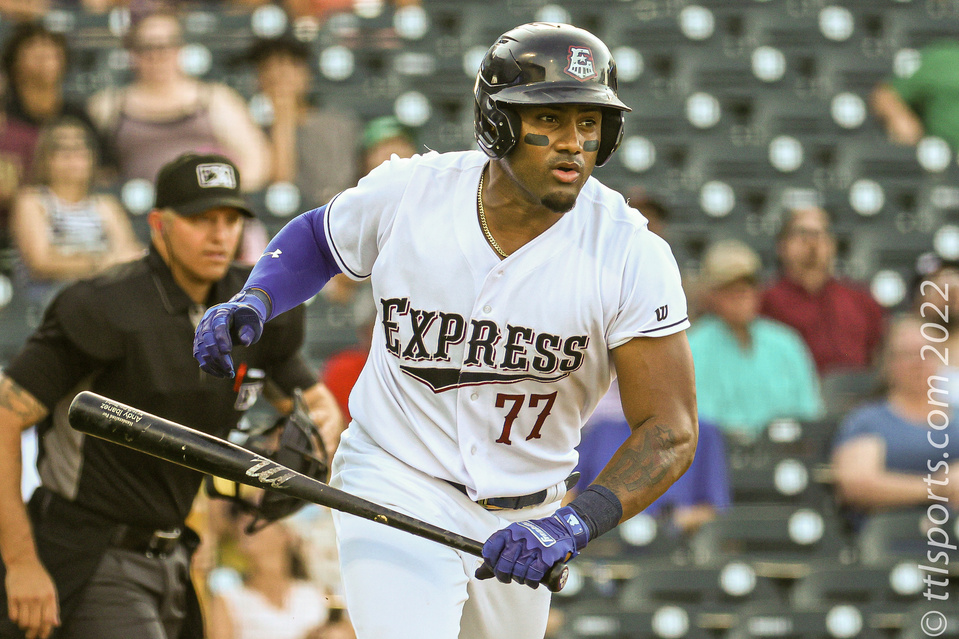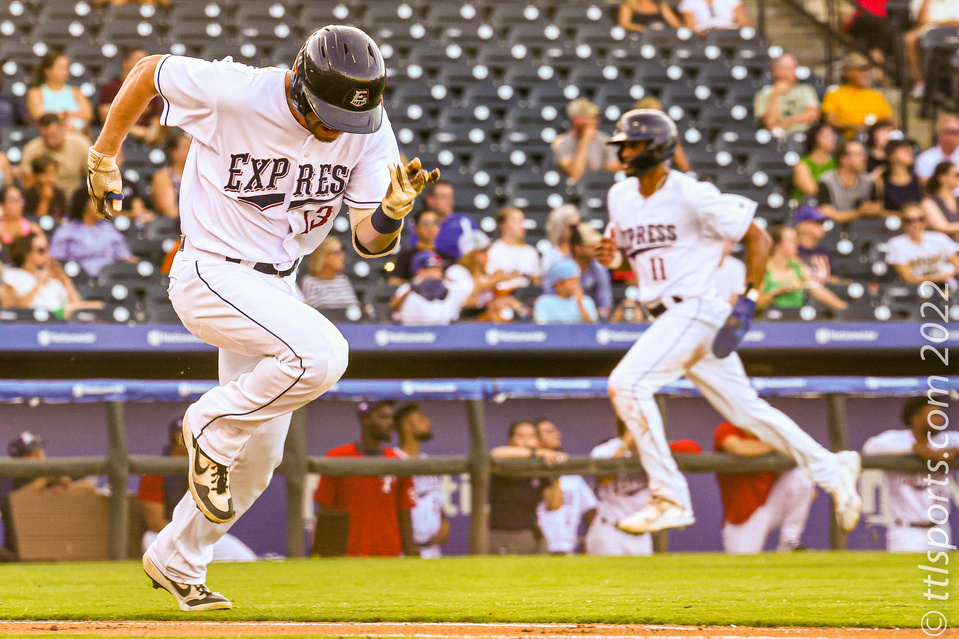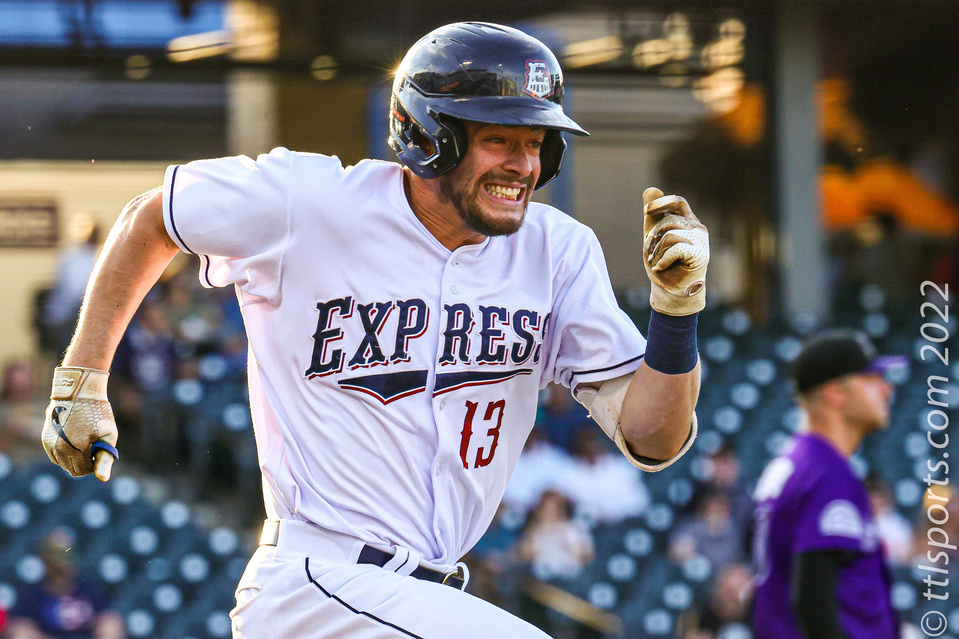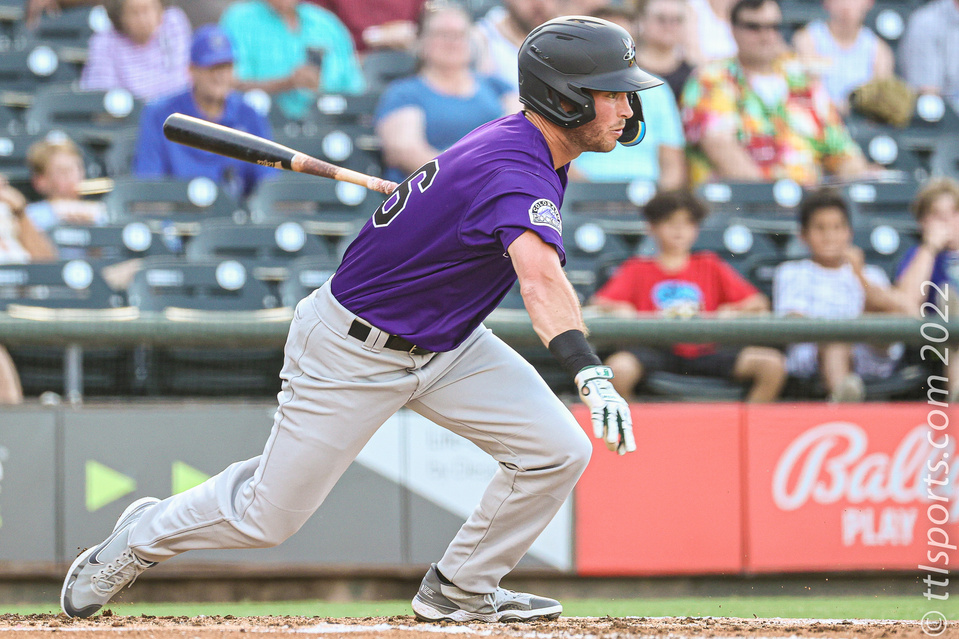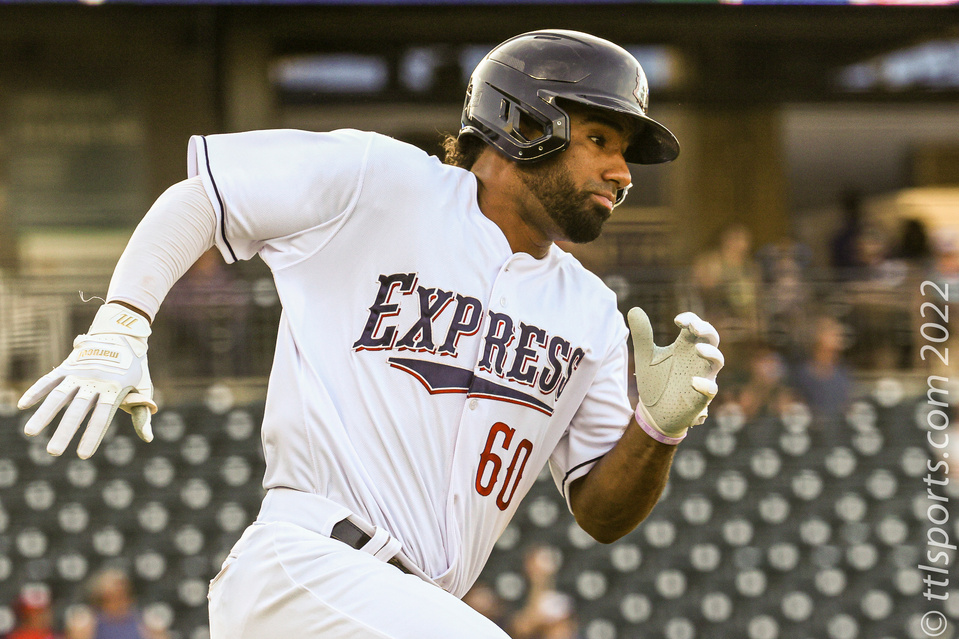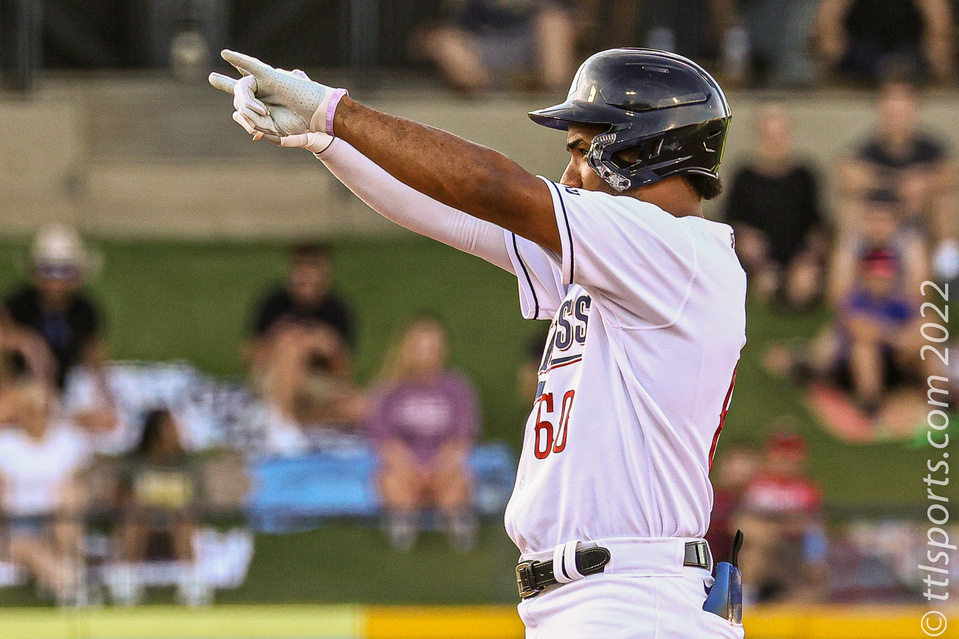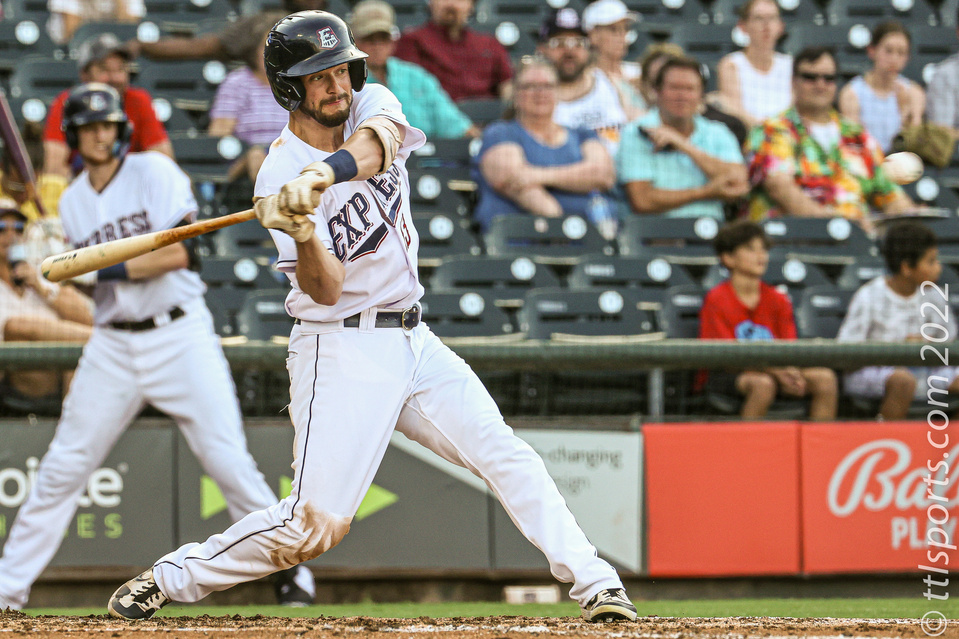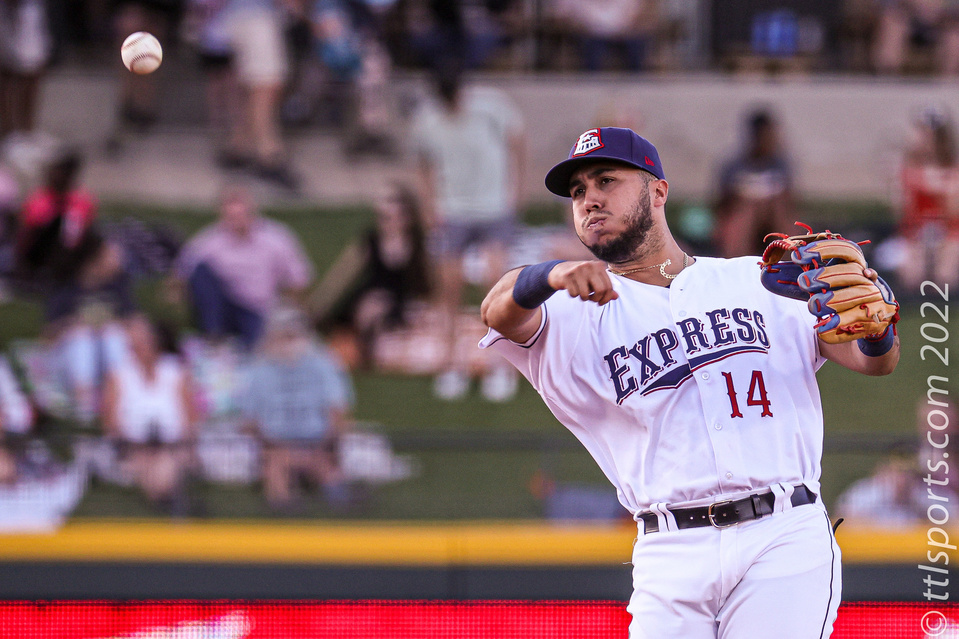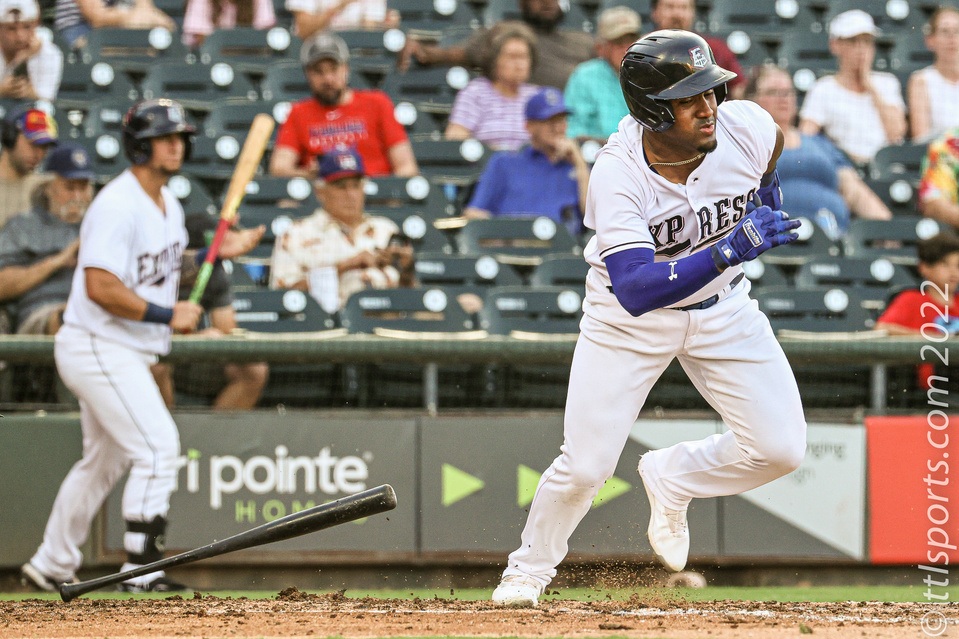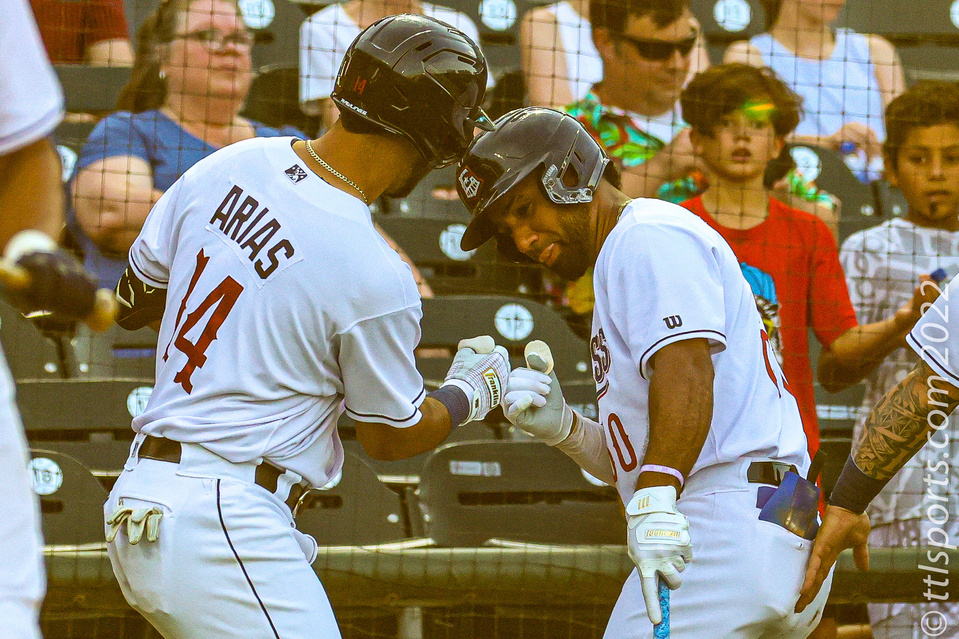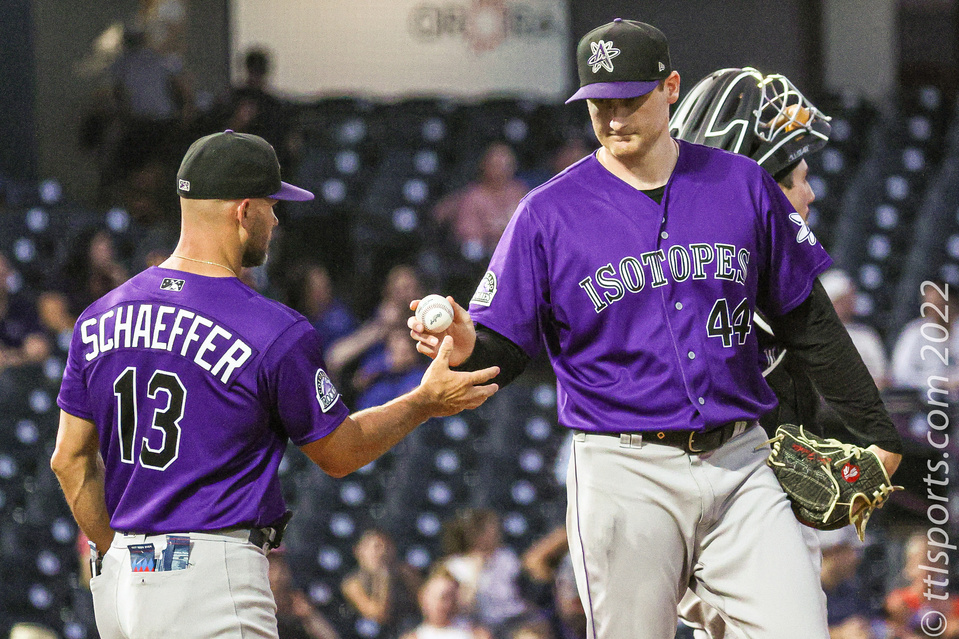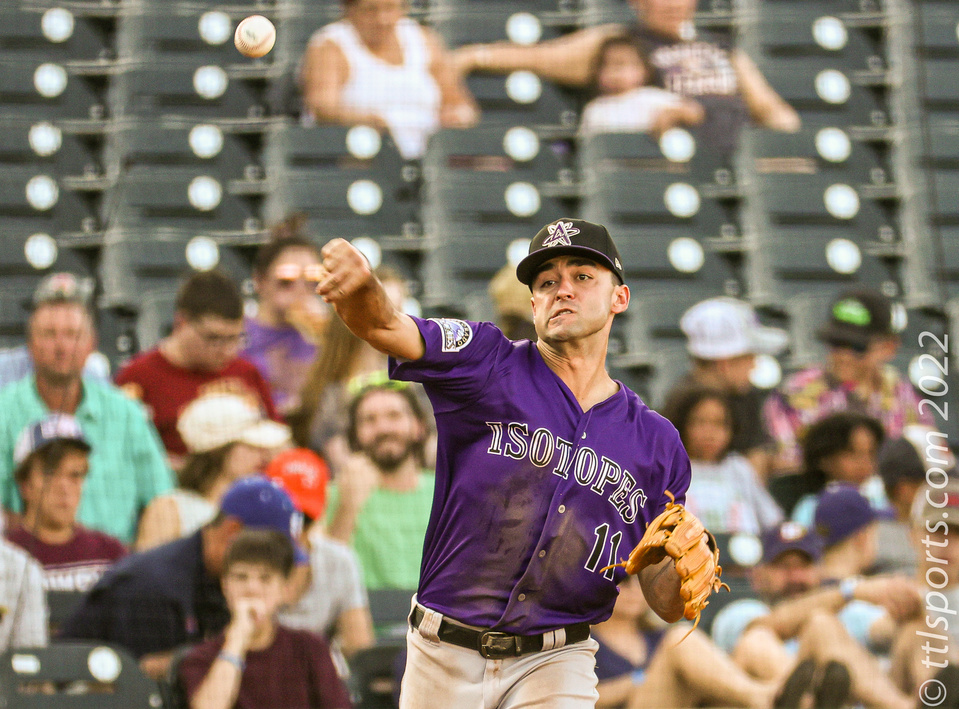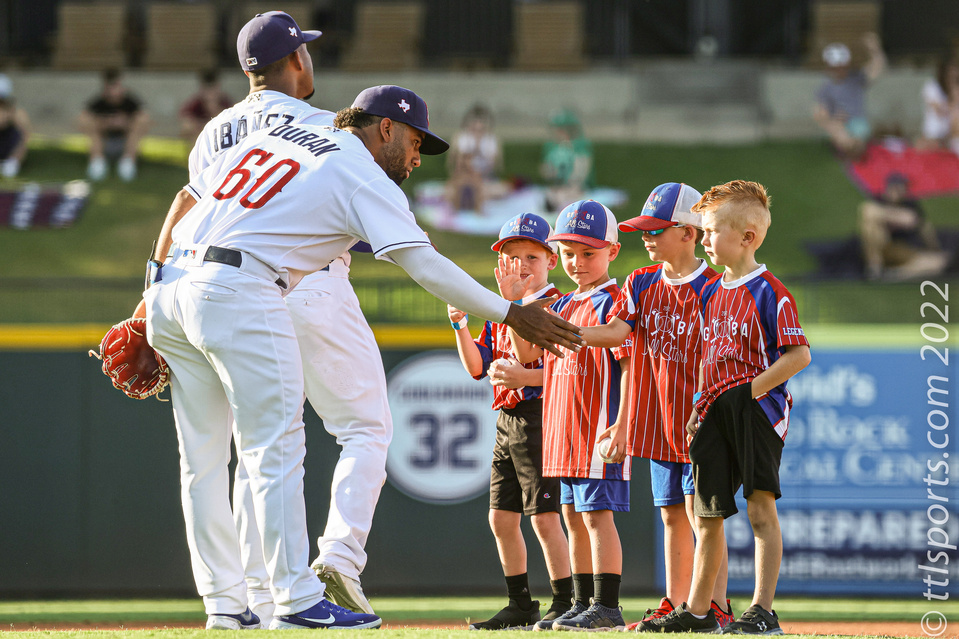 The Round Rock Express (43-37) claimed the second game of the series over the Albuquerque Isotopes (37-43) by a final score of 13-3.
The Express generated 15 hits to over-power the Isotopes' pitching staff. Starting pitcher Ashton Goudeau (L, 0-3) was tagged for 8 of those hits, accounting for 8 runs (7 earned), in 3 innings. Albuquerque sent a total of five pitchers to the rubber, with the strongest effort coming from Nick Kennedy. Kennedy held the Express scoreless in 2 innings, striking out one batter.
Round Rock starting pitcher Tyson Miller looked solid on the mound, holding the Isotopes scoreless in 3 innings. Miller allowed 2 hits, walked 1 batter, and struck-out 2. The scorekeeper awarded the win to A.J. Alexy (W, 4-3) for 3 innings of scoreless relief. Alexy gave-up 2 hits while stiking-out 3 batters.
Round Rock jumped out to a 1-0 first inning lead. Bubba Thompson reached base on an Albuquerque error, stole second base, advanced to third on a balk and scored on Nick Solak's infield single.
The Express plated four runs on five hits in the second inning, starting with singles for Andy Ibáñez, Josh Sale and Elier Hernandez. Ibanez crossed the plate on Hernandez's single. Ezequiel Duran's double plated Sale and Hernandez. Steele Walker's single brough Duran, giving the Express a 5-0 lead.
Round Rock added three additional runs in the third. Ibáñez singled, stole second base and advanced to third on a throwing error. He scored on a wild pitch. Sale drew a walk and scored on Dios Arias' homer.
The Express extended their lead to 10-0 in the fifth inning. Sale was hit by a pitch, and Hernandez and Arias drew back-to-back walks to load the bases. Thompson's fielder's choice, scored Sale, and Duran's sacrifice fly to score Hernandez.
Albuquerque found three runs in the seventh inning. A walk to Bret Boswell and a single for LJ Hatch were followed by a double by Coco Montes that scored Boswell. Dom Nunez belted a sacrifice fly and Carlos Perez reached on a fielding error to cut the lead at 10-3.
The Express added another run in the seventh frame with Nick Solak's bases-loaded fielder's choice scoring Arias.
Round Rock's Nash Knight finished the scoring with a pitch-hit double in the eighth inning, scoring Ibanez and Arias.