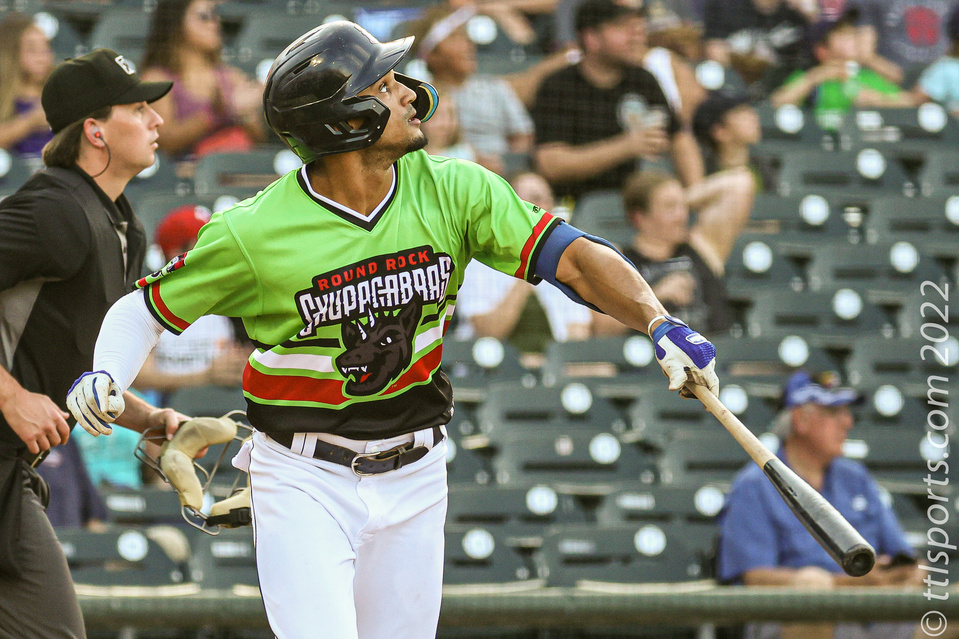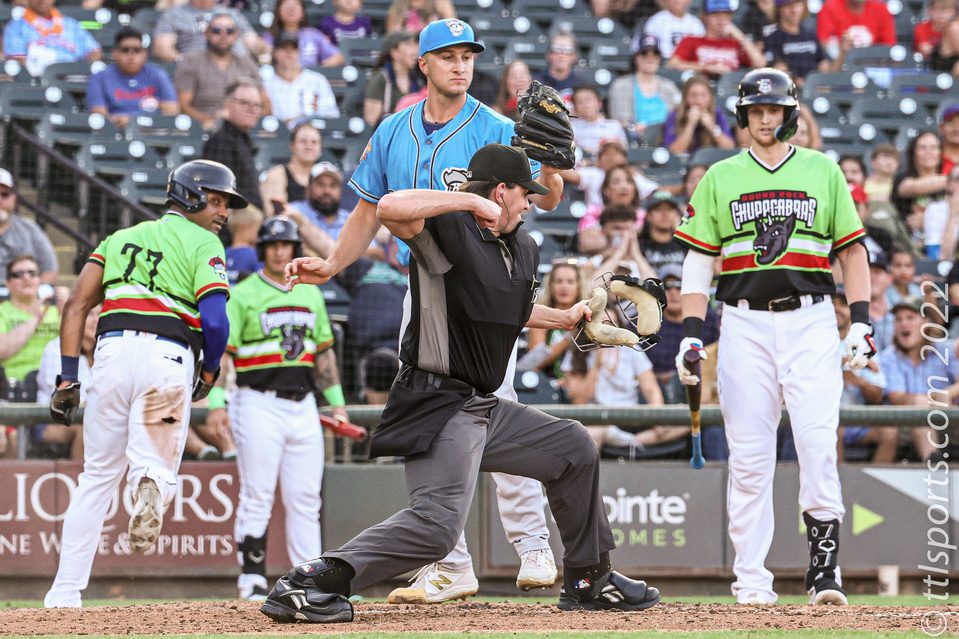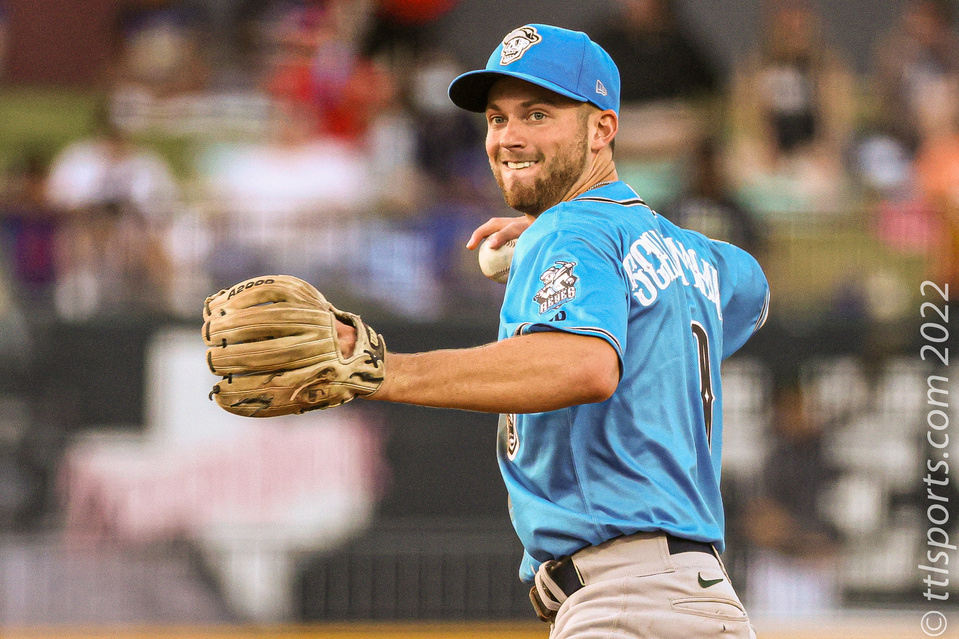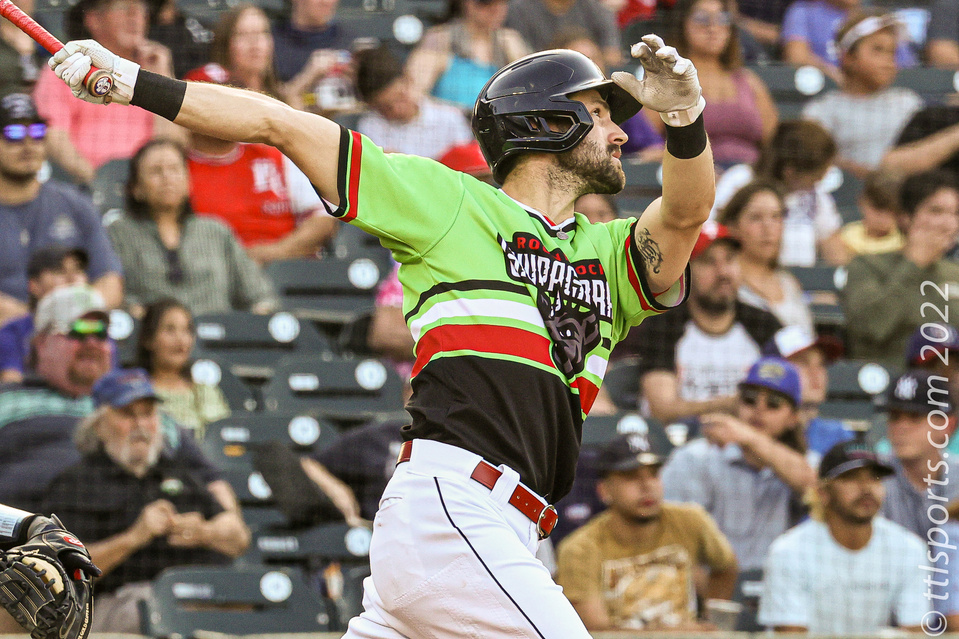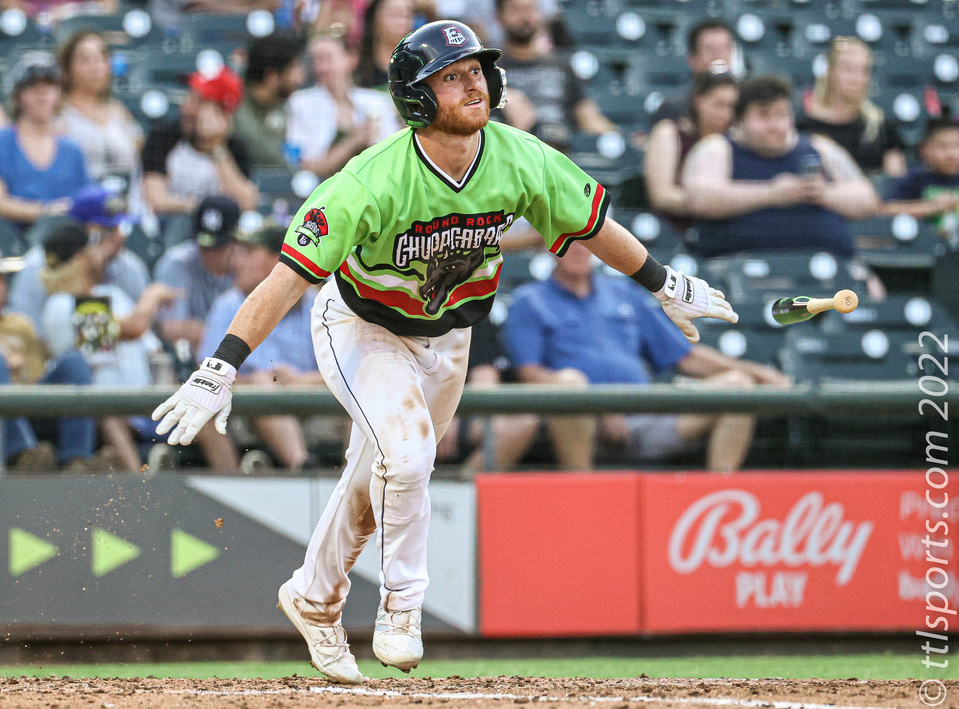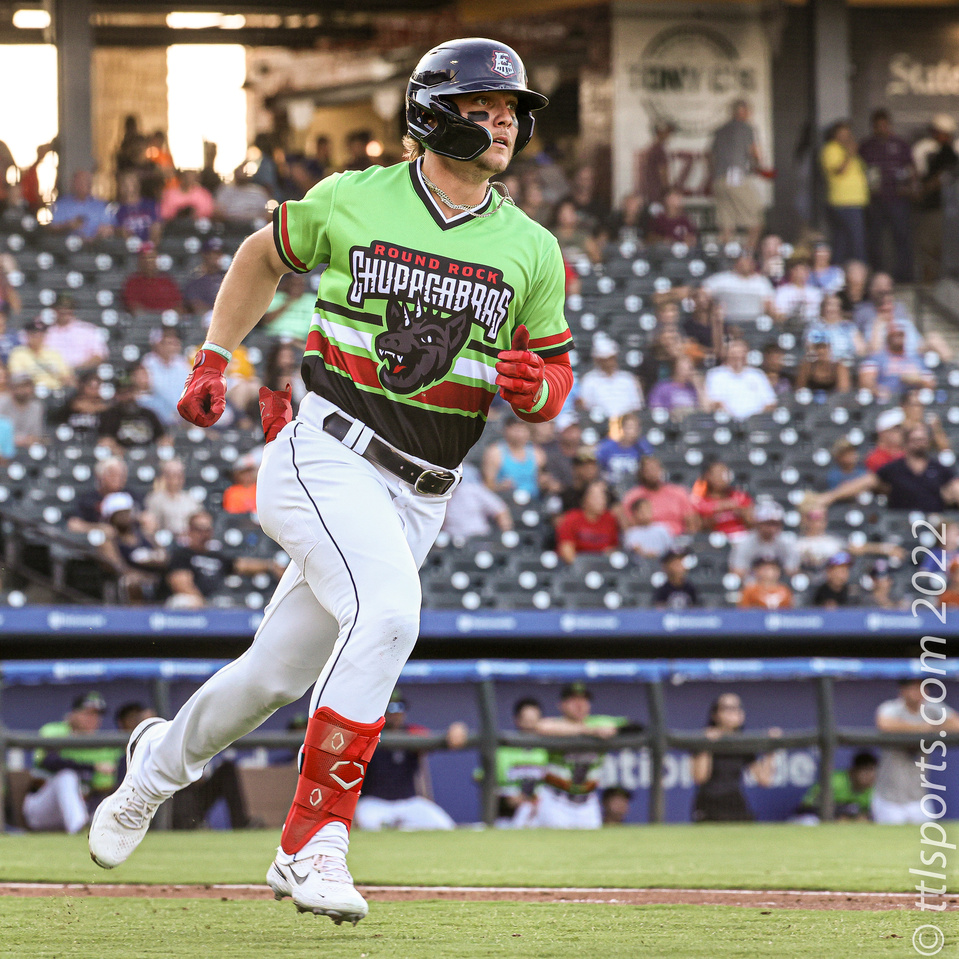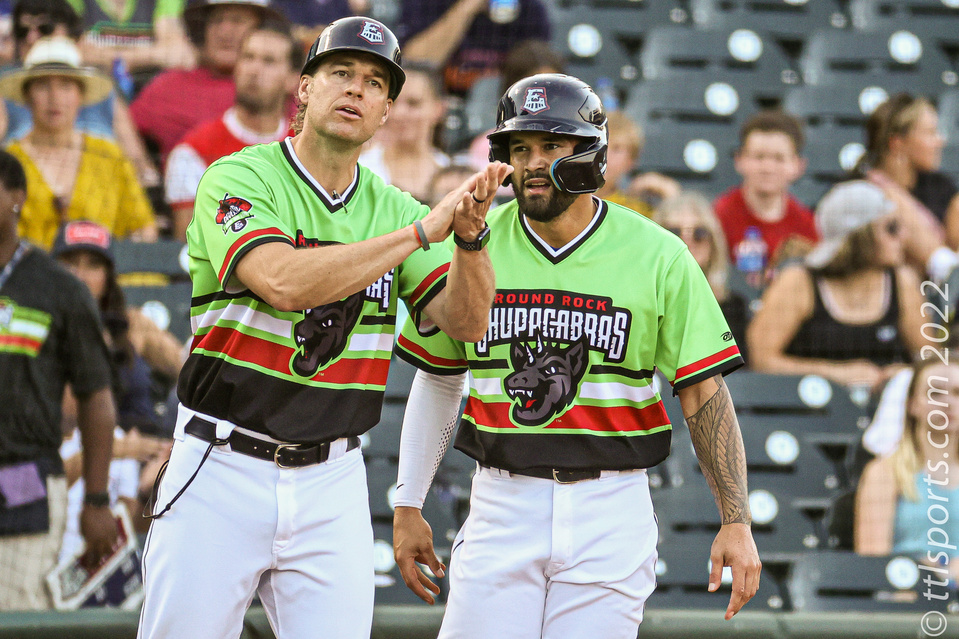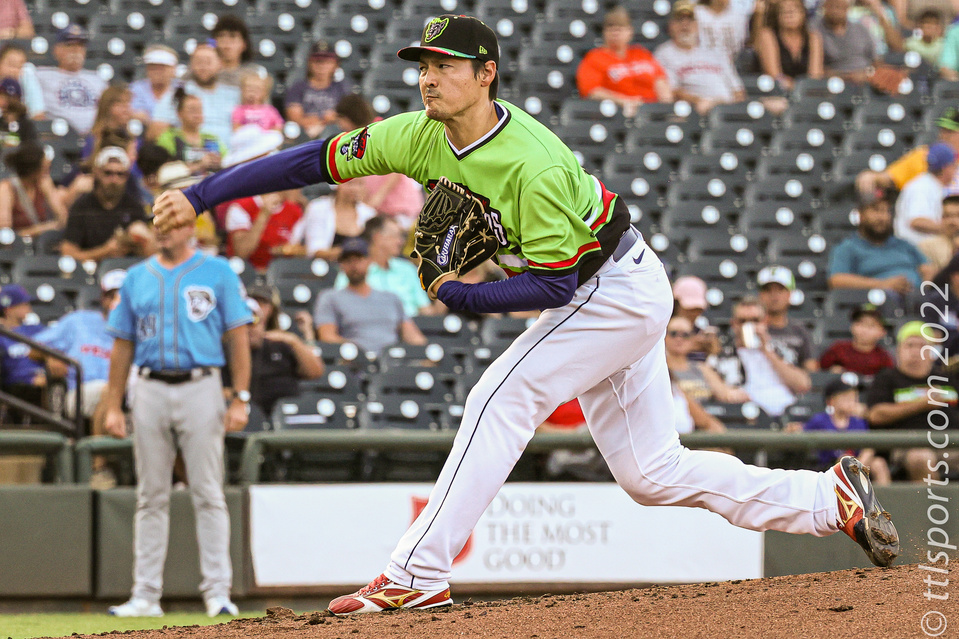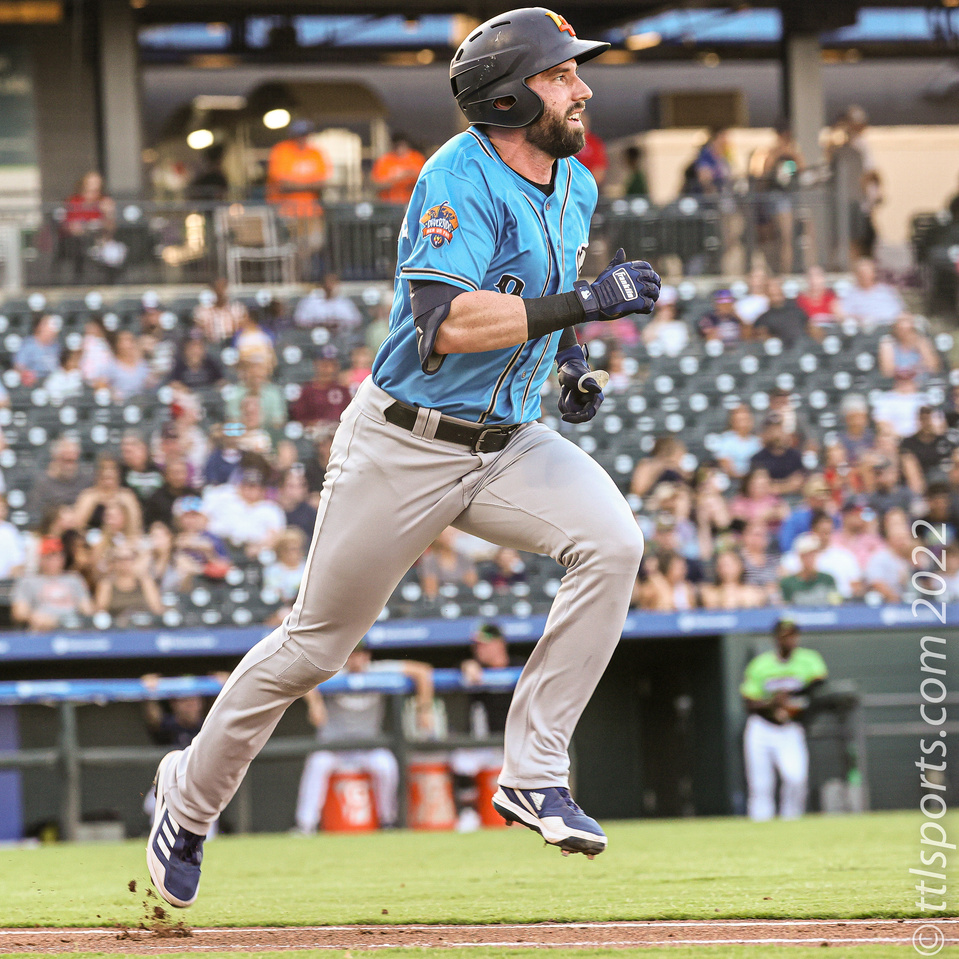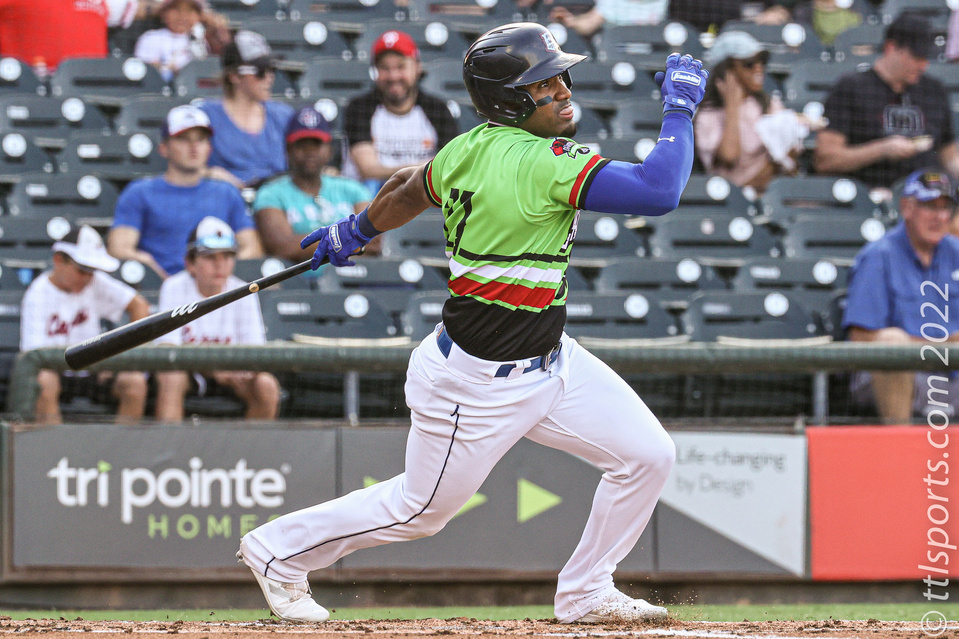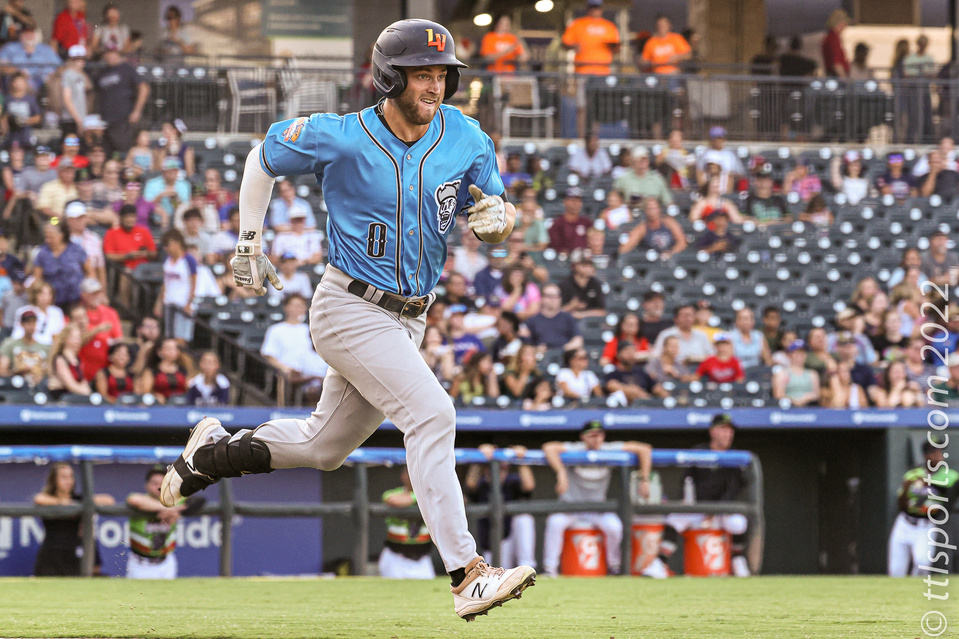 The Round Rock Express amassed 13 hits and 8 runs to defeat the Las Vegas Aviators in the opening game of their three-game series. Round Rock's entire starting lineup collected hits in the contest.

Steele Walker led the team offensively, going 3-for-5 with a home run. Diosbel Arias and Ryan Dorow each tallied 2 hits, Arias with a double and Dorow with an RBI.
Express starting pitcher Kohei Arihara looked more comfortable on the mound then in previous outings, allowing 3 runs on 6 hits in 4 innings of work. Arihara struck-out 4 batters and walked 2. The win went to A.J. Alexy (W, 5-3), pitching 2 innings of relief, allowing 1 run on 3 hits, striking out 2, and walking 1 batter.
Las Vegas starting pitcher Parker Dunshee (L, 3-9) endured the loss. Dunshee allowed 7 runs on 8 hits in 1 and 1/3rd innings.
Round Rock's Bubba Thompson stole his 44th base of the season in 3rd inning. Thompson is now one steal away from breaking the franchise's single-season Triple-A record, set in 2011.
Round Rock jumped to an early lead on solo home runs by Bubba Thompson and Steele Walker in the opening frame.
The Express added to their lead with a 5-run 2nd inning, starting with Diosbel Arias' leadoff double, followed by back-to-back singles by Nick Tanielu and Ryan Dorow, scoring Arias. Tanielu scored on Bubba Thompson's infield grounder that was misplayed, giving Thompson first base.
Steven Duggar sacrifice fly plated Dorow and moved Thompson to 3rd base. Thompson then scored on Andy Ibanez's single. Ibanez advanced to 3rd on Walker's single to right field. Walker stole 2nd base on a wild pitch, but Ibanez was tagged-out at the plate on the same play. A walk to Sam Huff, followed by Josh Sale's single, put Walker and Huff into scoring position. Walker then scored on another Las Vegas wild pitch.
Las Vegas plated their first run of the game in the third inning. Mickey McDonald reached first on a Round Rock error, moved to second Cristian Pache's single, then scored on Billy McKinney's single.
The Aviators added 2 additional runs in the 4th inning, starting with Vince Fernandez's leadoff homer, followed by Max Schuemann's double, then scored on a McDonald single.
Las Vegas continued to chip-away at Round Rock's lead with Shea Langeliers' solo homer in the 5th inning. The Express now led 7-to-4.
Thompson scored his third run of the evening in the 7th inning, drawing a walk, advancing to 3rd base on an error, and scoring Ibáñez's grounded out.
The Aviators scored the final run of game in 8th inning, starting with Kevin Smith's walk. Smith scored when McKinney singled and the Express committed an error.