Sacramento Overcomes 8-Run Deficit, Defeats Round Rock
July 27, 2022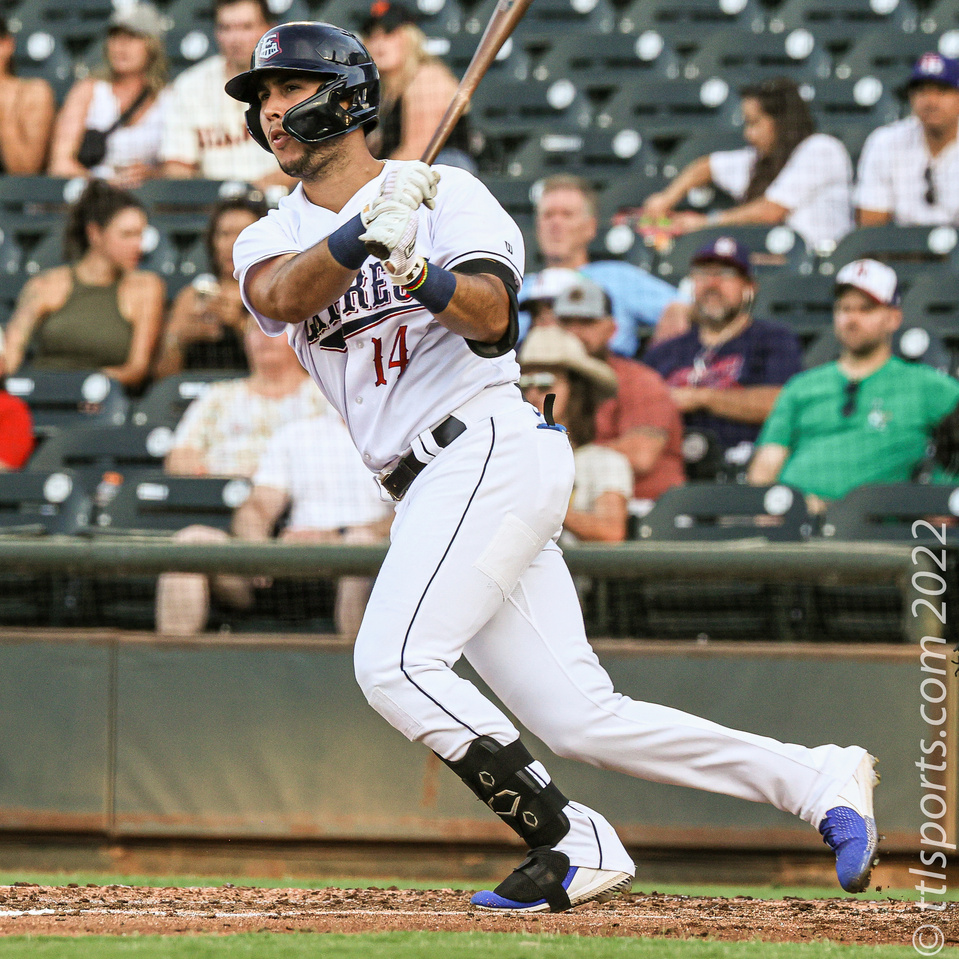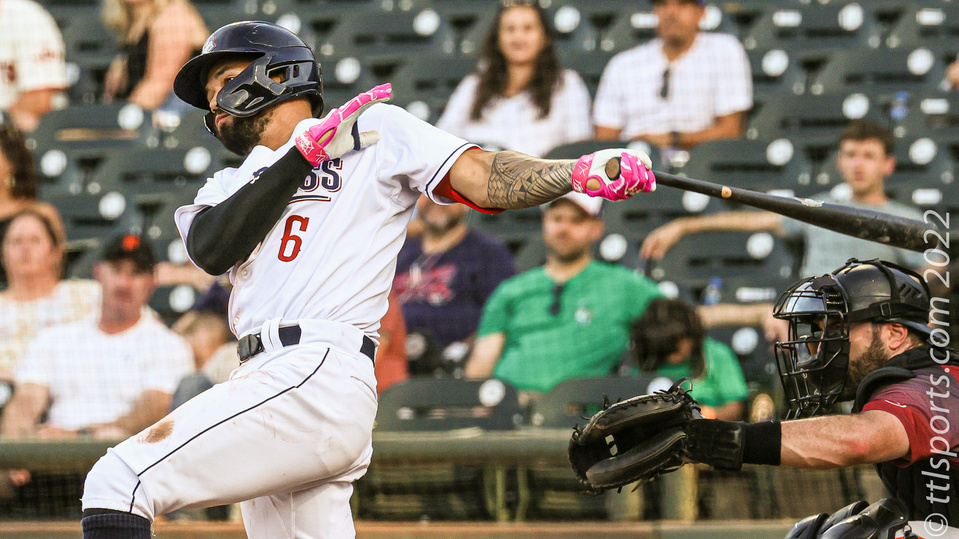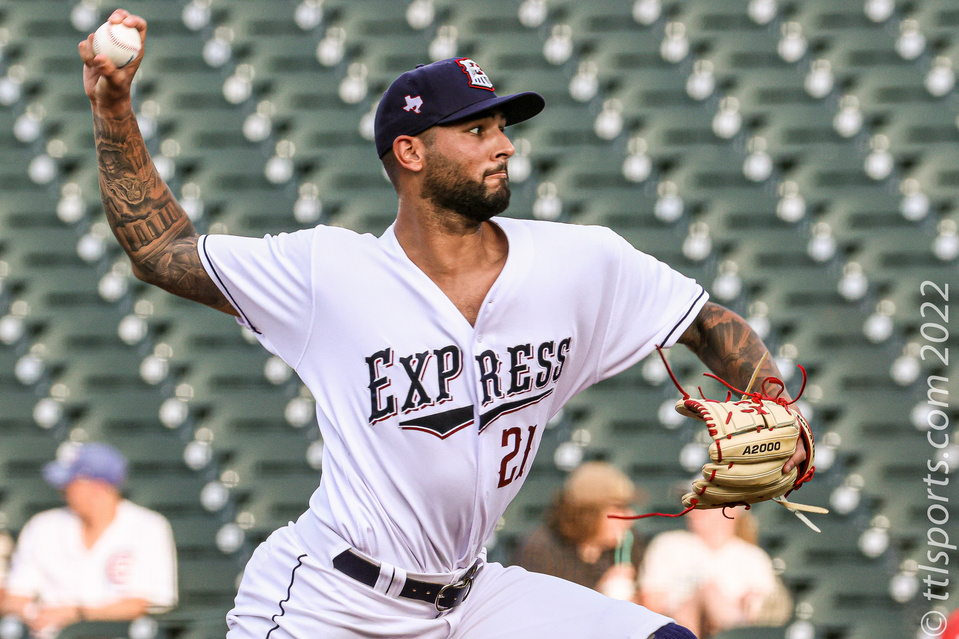 The Round Rock Express (50-45), hoping to bounce back from a 5-1 loss to the Sacramento River Cats (42-53), blew an 8-run lead to fall, again, by a score of 10-to-8.
The Express leveraged a massive 7-run second inning rally to take the early lead. The Express sent 11 batters to the plated, but, ironically, generated only 4 hits; Sacramento placed 3 runners on base with walks, and one with a hit batsman.
Bubba Thompson's double plated Nick Tanielu (walk) and Matt Whatley (walk). Thompson then scored on Steven Duggar's double and Sam Huff's single brought home Duggar. And Diosbel Arias double plated Andy Ibanez (walk), Josh Sale (HBP) and Huff.
Round Rock added what they thought was an insurance run on Ryan Dorow's solo-shot in the third inning. The Express led 8-to-0.
Sacramento's comeback began small, with a Willie Calhoun's one-run homer in the sixth inning.
The River Cat's momentum grew in the seventh inning with Wyatt Mathiesen's three-run blast to left field, scoring Austin Dean and Ka'ai Tom. Dean and Tom collectively drew eight balls on nine pitches.
Sacramento took command of the game in the eighth inning. The River Cats loaded the bases on Isan Diaz's walk, Dean's single and Tom's walk. Mathisen's single scored Diaz and Dean, and Bryce Johnson's homer plated Tom and Mathisen.
The River Cat's added their own insurance run in the ninth inning on the combination of Diaz's single and Dean's double.
Express starting pitcher toss five solid innings, holding the River Cats scoreless with 3 hits, 6 strike-outs and 1 walk. The loss was assigned to John King (L, 0-1), allowing 5 runs on 3 hits in 2/10th of an inning. Round Rock sent 5 pitchers to the mound in the effort.
Sacramento reliever R.J. Dabovich (W, 2-0) earned the victory, holding Round Rock hitless in one inning of work. Eight River Cats pitchers saw action in the contest.