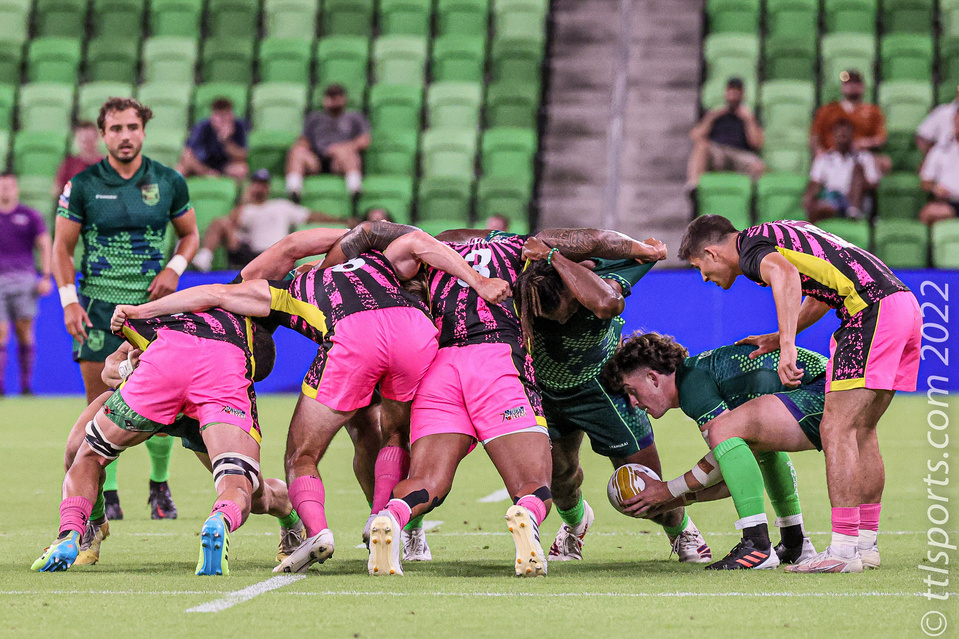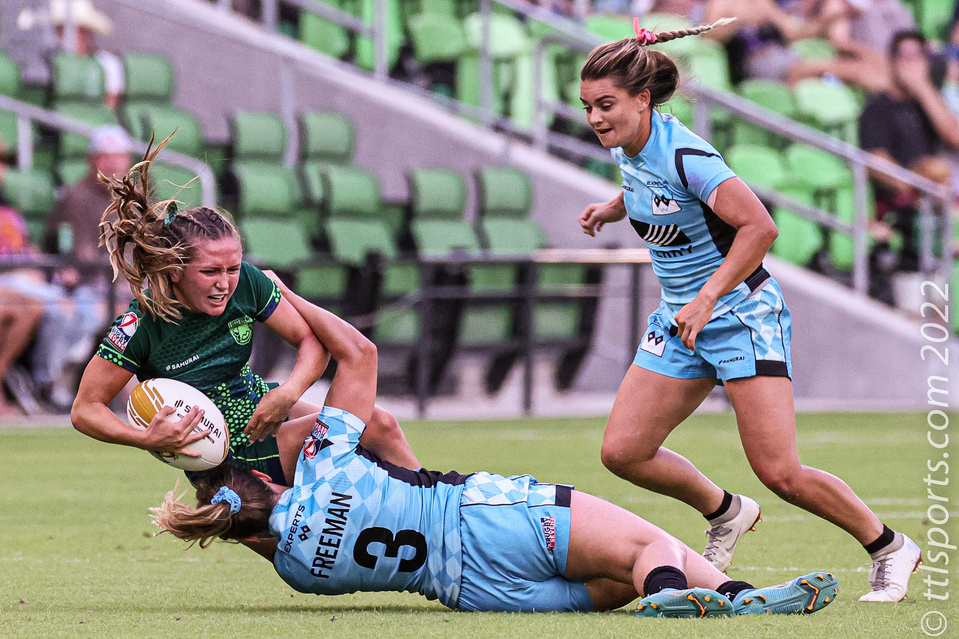 Rugby in Austin dates to 1967 with the founding of the Austin Blacks Rugby Club, the first club in the southwestern United States. Five years late, the Austin Huns Rugby Football Club spun-off to make Austin a two-team rugby town. But it wasn't until 2018 when Austin established its first professional rugby team, the Austin Elite, now the Austin Gilgronis, in Major League Rugby.
These rugby incarnations all fielded traditional 15-person teams. This weekend seven-on-seven rugby, better known as rugby sevens or sevens, comes to Austin with the Premier Rugby Sevens Championship at Q2 Stadium.
Rugby sevens has been around for a while. It was first played in the Scottish border town of Melrose in 1883, as part of a fundraising drive for the local club. More recently, Rugby sevens has grown in popularity, becoming part of Olympic Games at Rio de Janeiro in 2016. Previously, Rugby 15s appeared in only four Olympic Games, ending in 1924.
Rugby sevens is a fast-moving, higher scoring version of rugby, differring from Rugby 15s in several significant ways:
7 players per team on field (instead of 15).
Seven-minute halves (instead of 40-minute halves).
Five substitutes, with five interchanges (instead of 8).
Maximum of two minutes half-time (instead of ten minutes).
Tied matches continued into golden point extra time, in multiple 5-minute periods.
All conversion attempts must be drop-kicked (instead of having the option to place-kick).
Conversions must be taken within 30 seconds of scoring a try (instead of 90 seconds).
Three player scrums (instead of eight players).
The team that has just scored kicks off (rather than the conceding team).
Yellow cards net a 2-minute suspension to the offender (instead of 10 minutes).
Referees decide on advantage quickly (where one play usually ends advantage, unlike in fifteens).
Additional officials on field judge success of kicks at goals, which means the game is not delayed (versus waiting for touch judges to move into position to judge conversion attempts).
Premier Rugby Sevens brings further innovation to the pitch by equally supporting Men's and Women's Championships. Play start Saturday, July 30, at 5:00 pm.