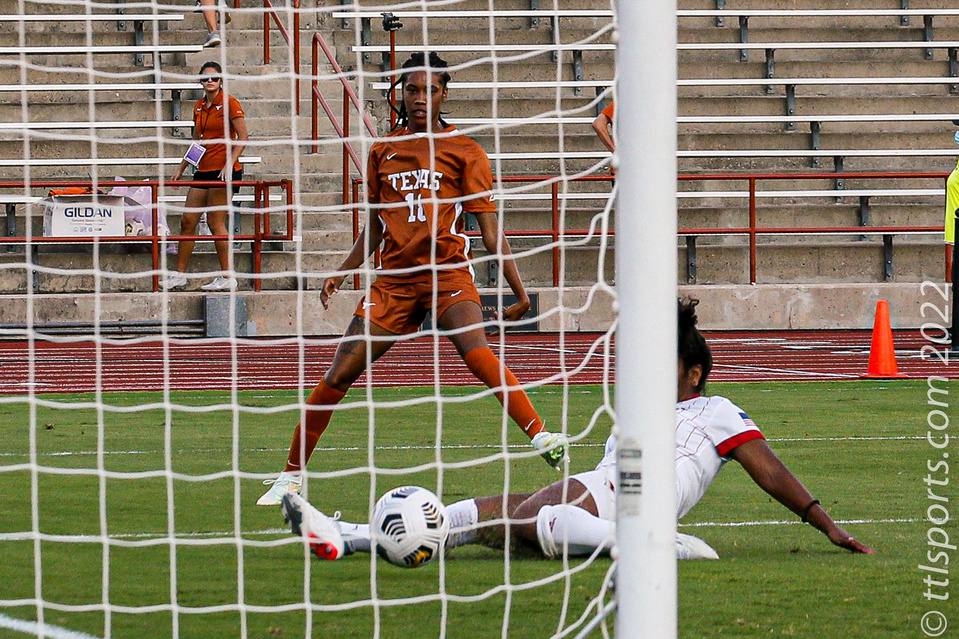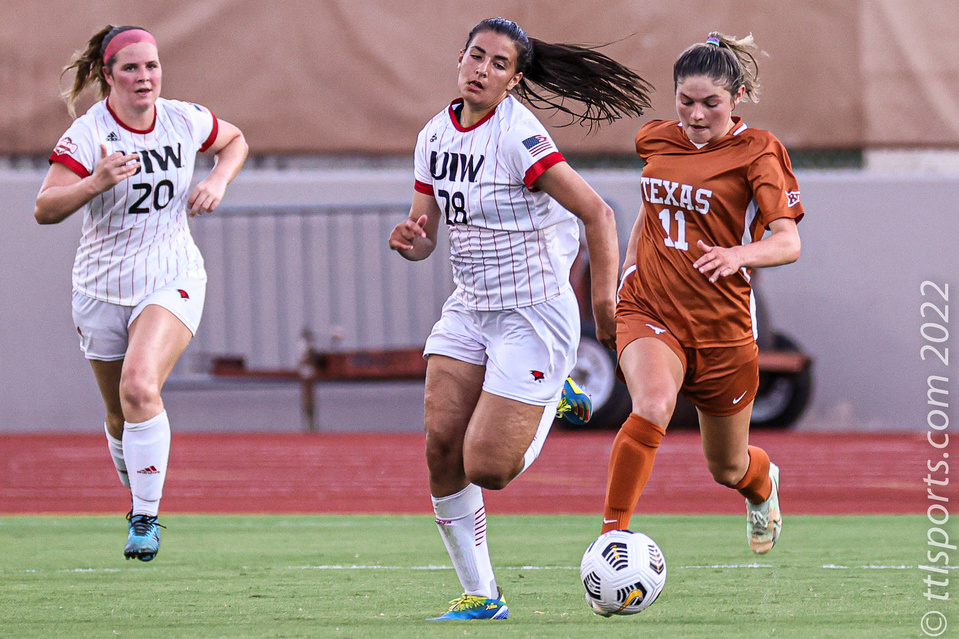 Expectations are high for the 2022 University of Texas Longhorns Women's soccer program. And the Longhorns did not disappoint as they routed the University of Incarnate Word Cardinals, 7-0, in an exhibition match.
The Longhorns are returning 10 starters and 21 letter-winners from last year's squad. Returning are six COVID-era Super Seniors: Savannah Madden, Cameron Brooks, Carlee Allen, Mackenzie McFarlan, Emma Regan and Madison Hogue. New to the Texas pitch are eight portal transfers, notably, Jilly Shimkin (Penn State) and Taylor Dellosso (Baylor).
The team was without Trinity Bears and Holly Ward as they were participating in the FIFA Under-20 World Cup.
The Longhorns were led by Lexi Missimo with two goals and three assist in 68 minutes on the pitch. Substitute Teni Akinkoju added two goals in 20 minutes of work. Sydney Nobles and Mackenzie McFarland each contributed a goal and an assist. And Jilly Shimkin also found the back of the net.
Texas goalkeeper Savannah Madden made four saves in route to a clean sheet.
The Cardinals were devastated by the Longhorn's offensive assault. Texas bested UIW in total shots (28-to-7), shots-on-target (11-to-4) and corners (10-to-3).
The Longhorns had a presence not seen last year. The team methodically composed plays in their end of the pitch before bringing the ball forward. Texas took advantage of UIW defenders who often left goalkeeper Makenzie Hall in 1-on-none situations. Regrettably, the lack of team support brought Hall to tears at halftime.