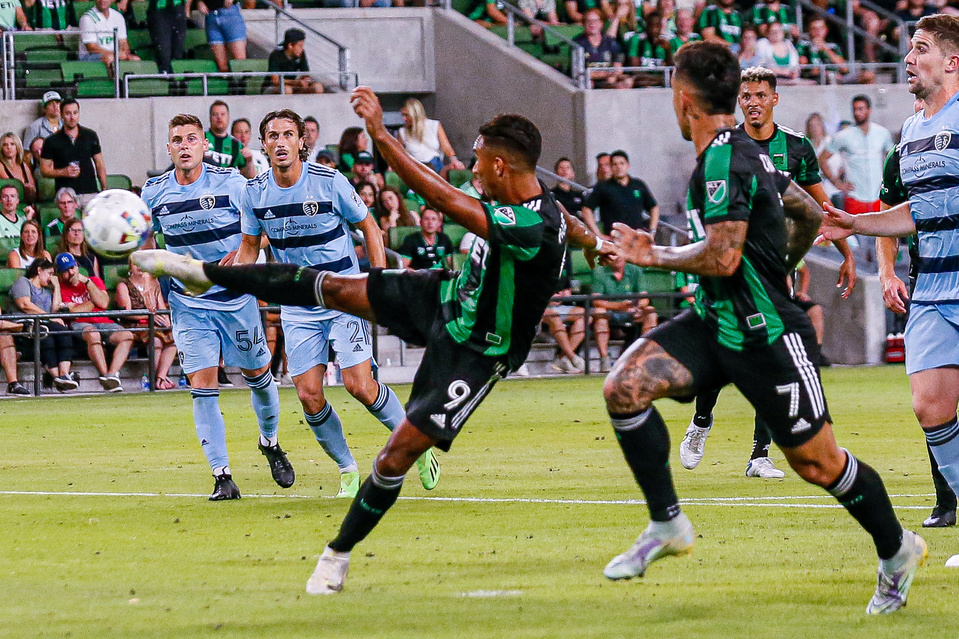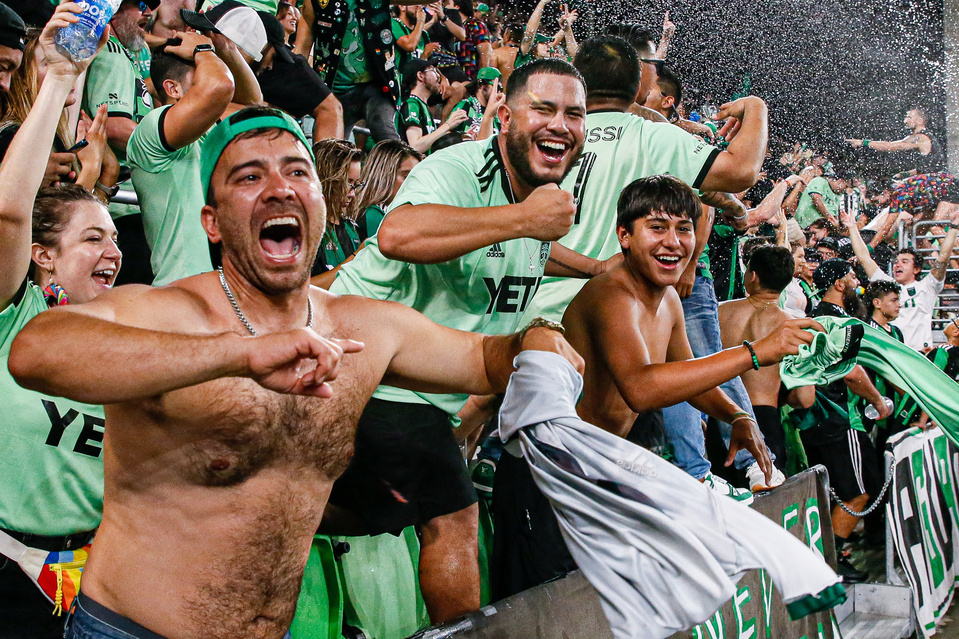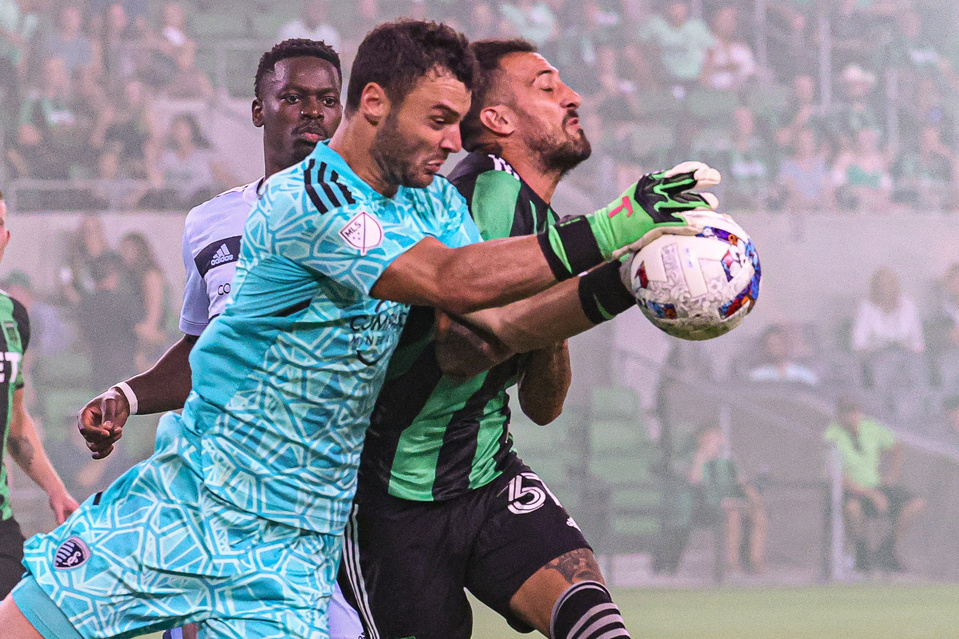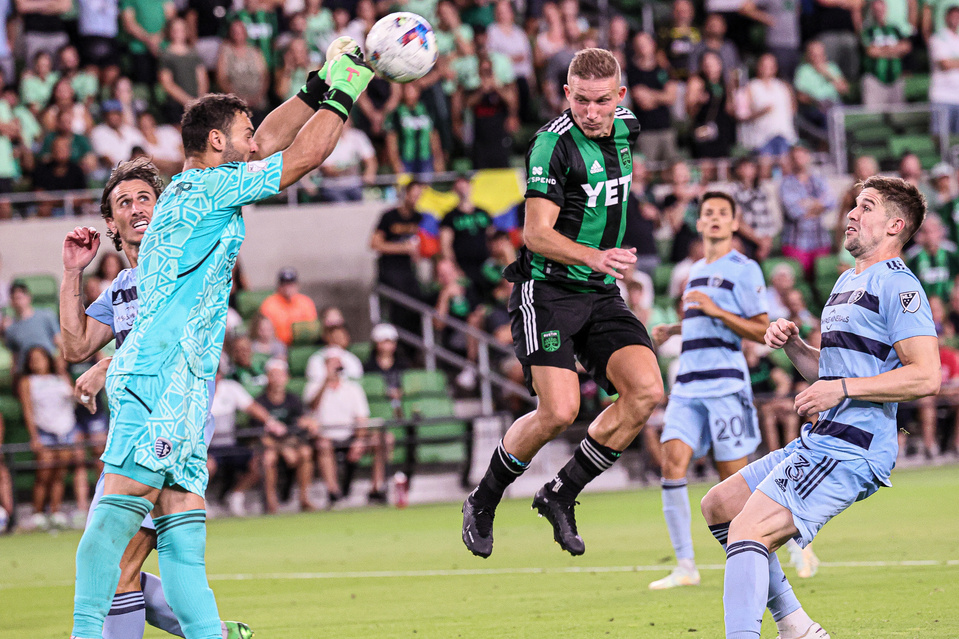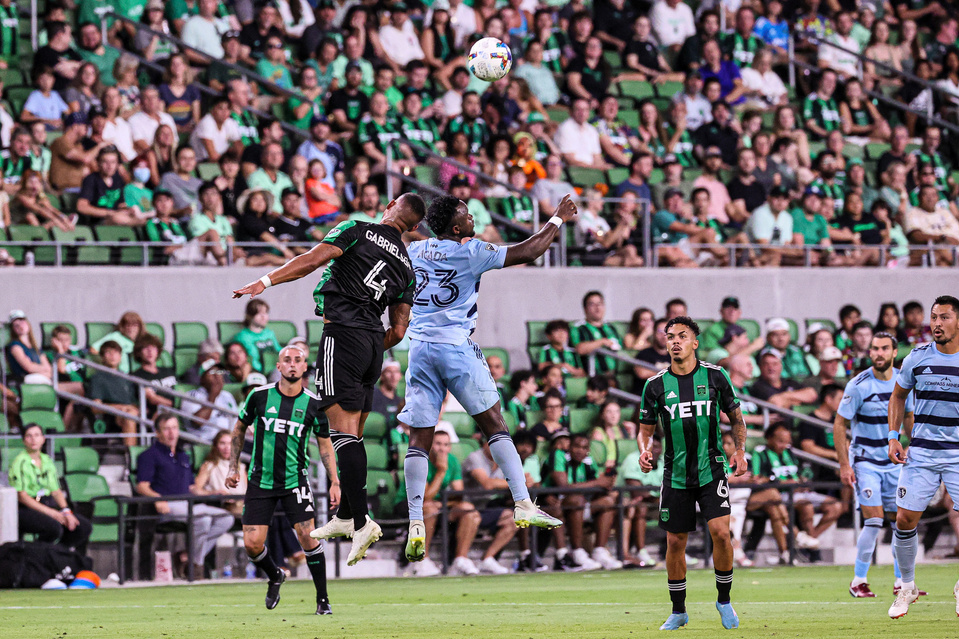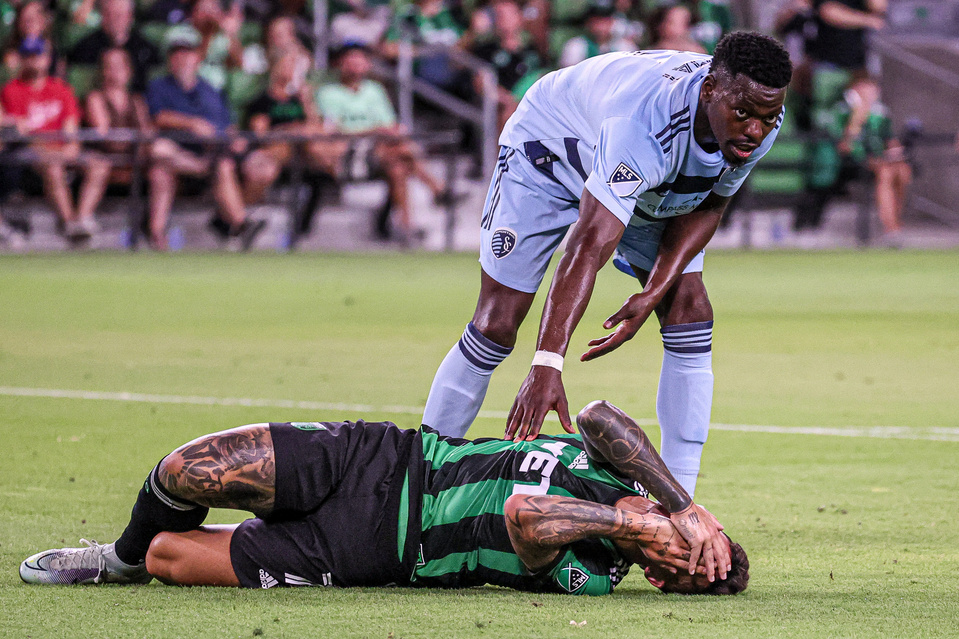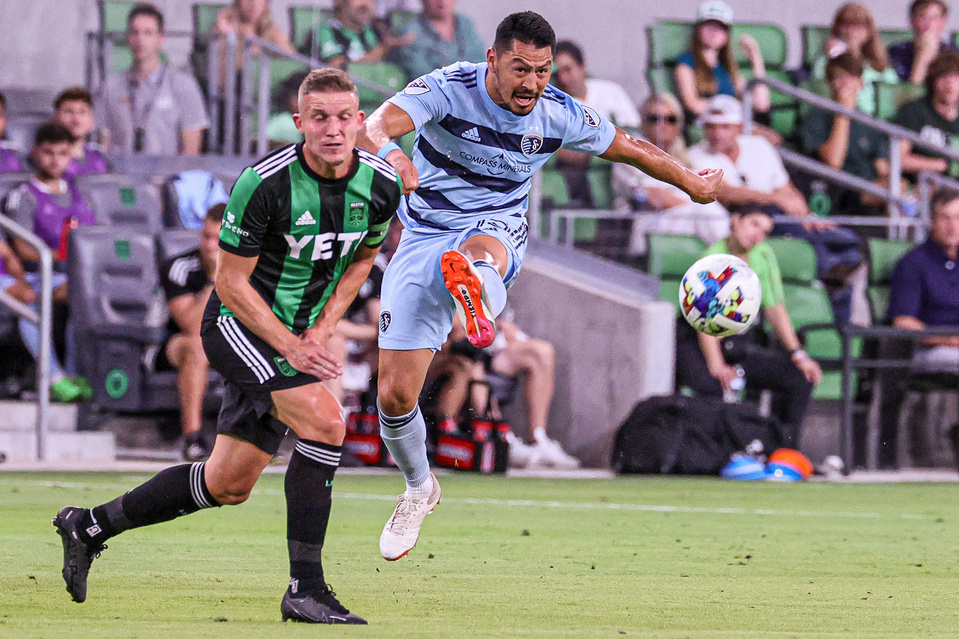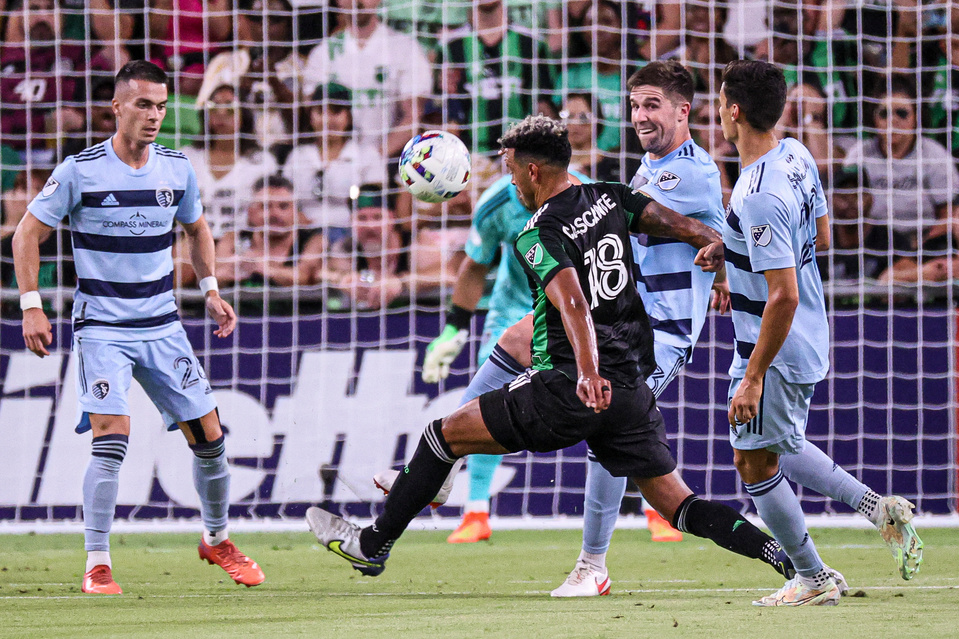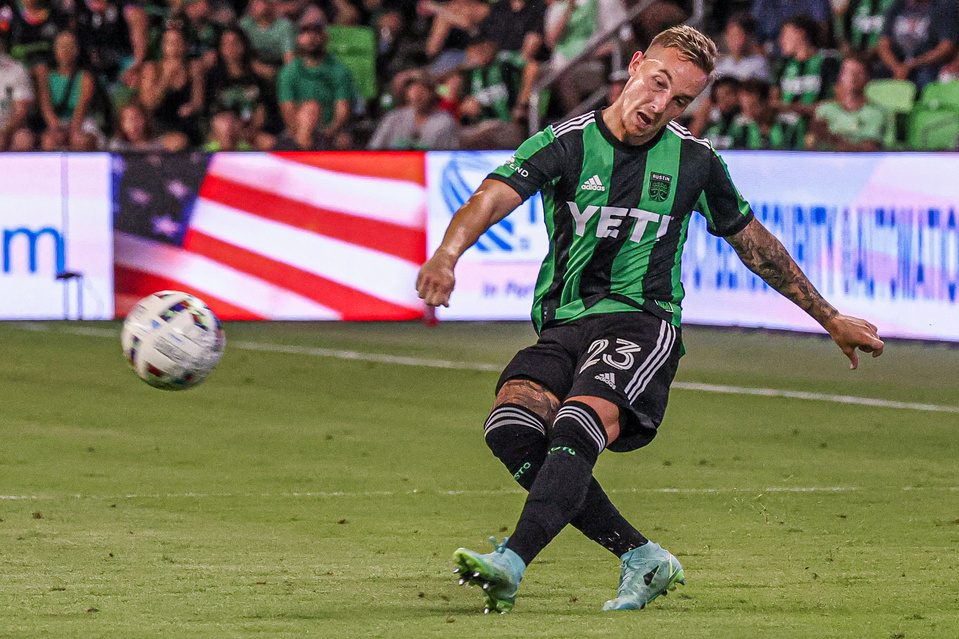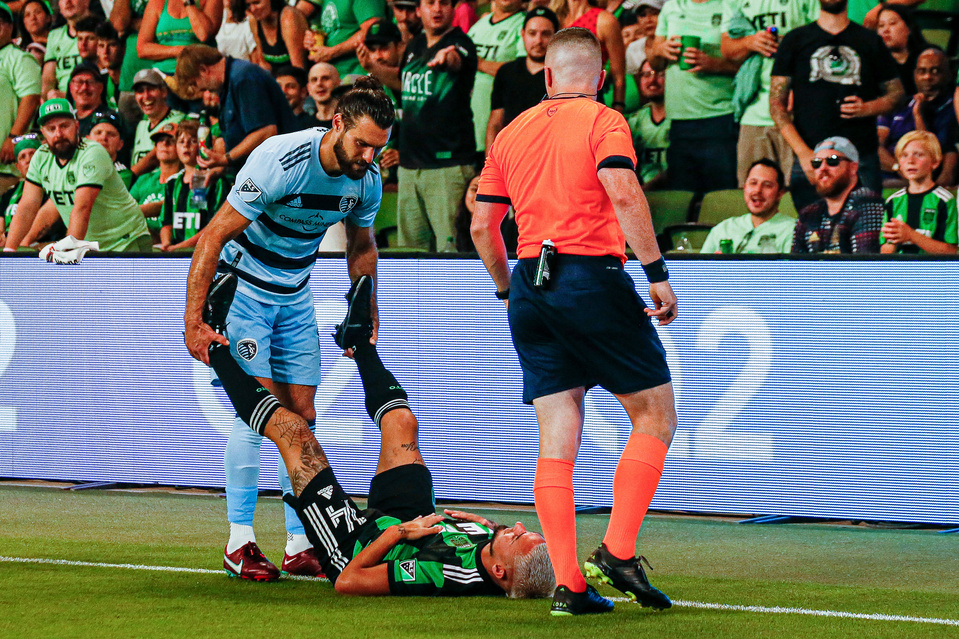 Sebastian Driussi capped an epic comeback to lead the Austin FC over the Sporting Kansas City. The game-winning goal in the 4th minute of stoppage time to give Austin a 4-3 victory.
Kansas City led 3-1 at the start of second half but fell under the pressure of the home town enthusiasm.
"There are a lot of good stadiums in this league, but the atmosphere here is incredible. They give us spirit. They give us energy," said Austin FC head coach Josh Wolff after the match.
Austin created most of their first half problems.
Sporting KC's first goal was set-up on an Erik Thommy free kick. Goal keeper Brad Stuver made the initial save, but fail to control the rebound. Andre Fontas collected the loose ball on a set piece for an easy goal.
Kansas City's second goal came in similar fashion. Stuver made a brilliant save on the shot by Roger Espinosa, but, again, failed to control the rebound. William Agada took the shot and scored. Stuver was lax in attempting the save, using his foot instead of diving for the ball.
Austin was able to squeeze a goal between Kansas City's. Jon Gallagher shot from the top of the box barely sneaked by KC goal keeper John Pulskamp. Pulskamp got his fingertips on the ball, but not enough to stop the score.
KC's final goal came late the first half. Erik Thomas drew a foul from Ethan Finlay in the penalty area. Johnny Russell converted the penalty going to his left as Stuver went right.
"First half, I think is sloppy plays. At the end of the day, they are quit sloppy. Brad took full ownership of the first half in some of the mistakes positioning," commented Wolff.
Julio Cascante started the Austin rally with a header from close-in in the 63rd minute.
Gallagher and Hoesen combined to tie the match in the 85th minute. Hoesen perfectly timed Gallagher's set-up to launch a twisting shot from the top of the box.
"Danny Hoesin is the man of the match for me today. Without a doubt," said Wolff. "The guy doesn't get minutes and when he does gets minutes, he in comes in and gives us goals or has creates goals."
But the real thriller came when Sebastian Driussi collected a deflect shot from the middle of the box in the 4thminute of stoppage time, to find the far side of the goal face.
"I don't think I've experienced anything like that (win). That is about as memorable moment that I've had as a coach. A lot of thanks goes to our fans and certainly to our players," said Wolff. "It's a fantastic, collective group effort."