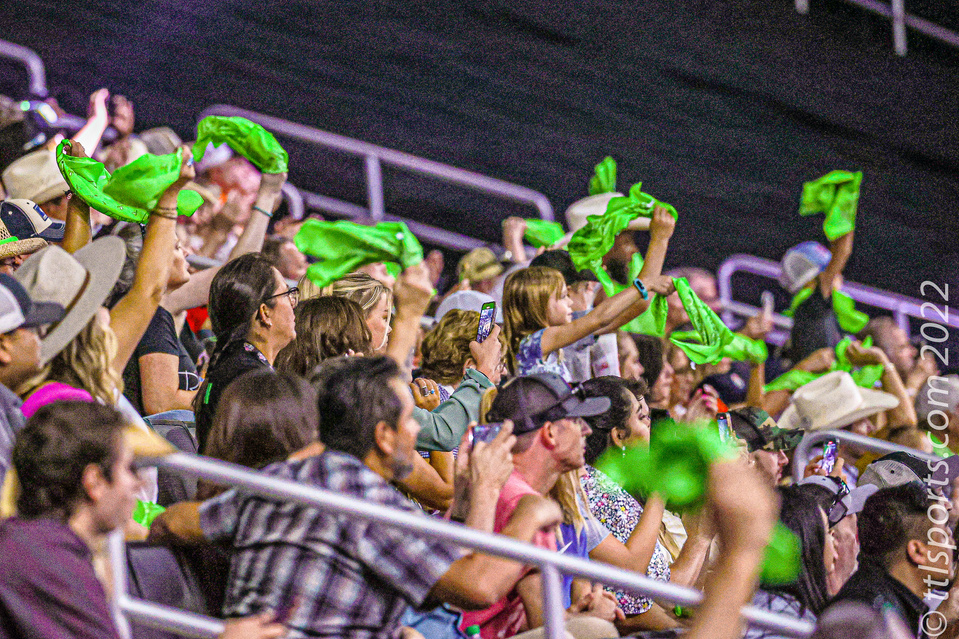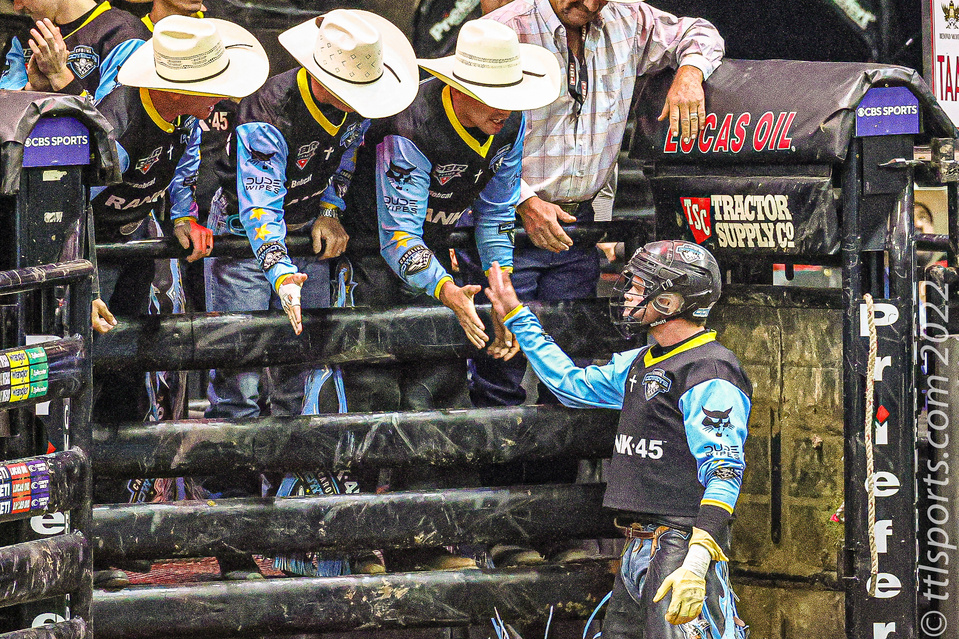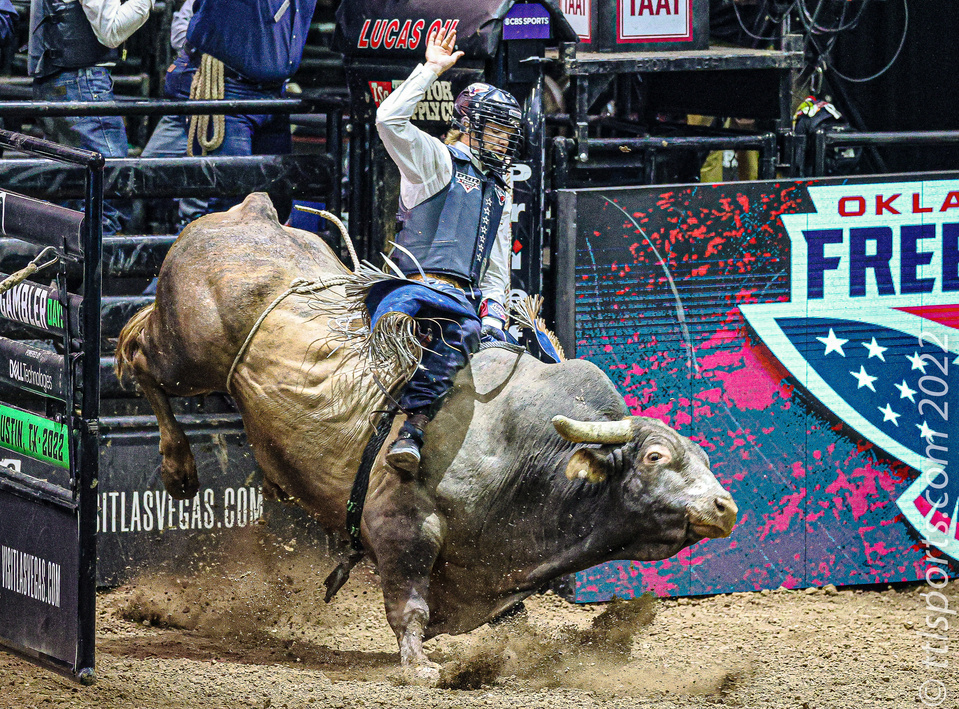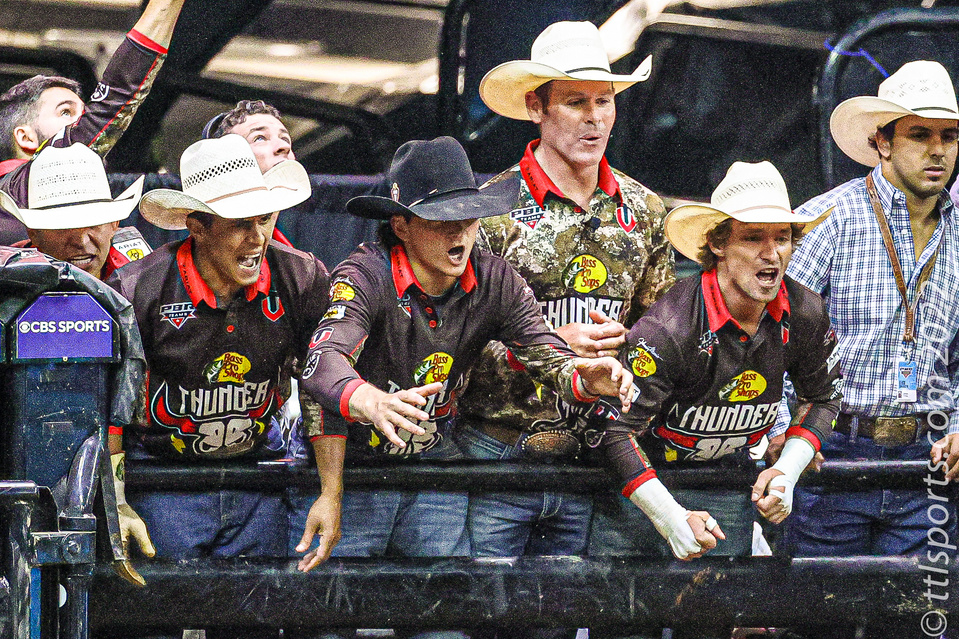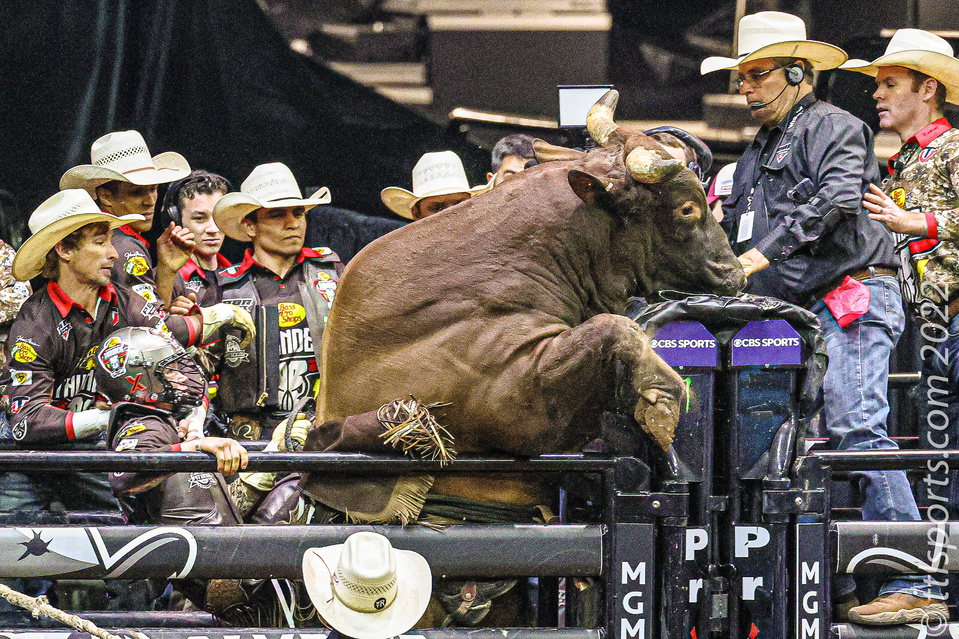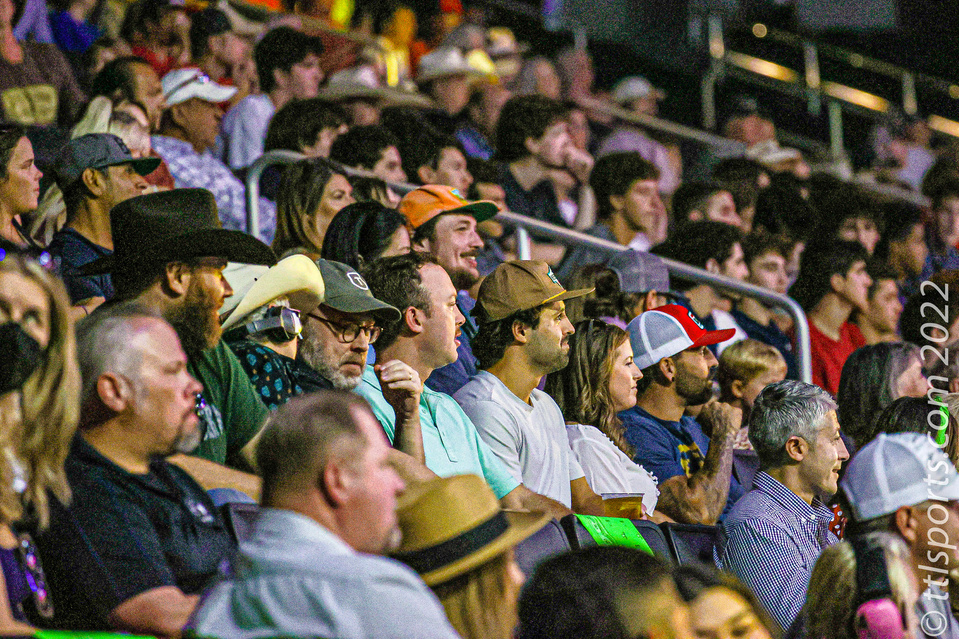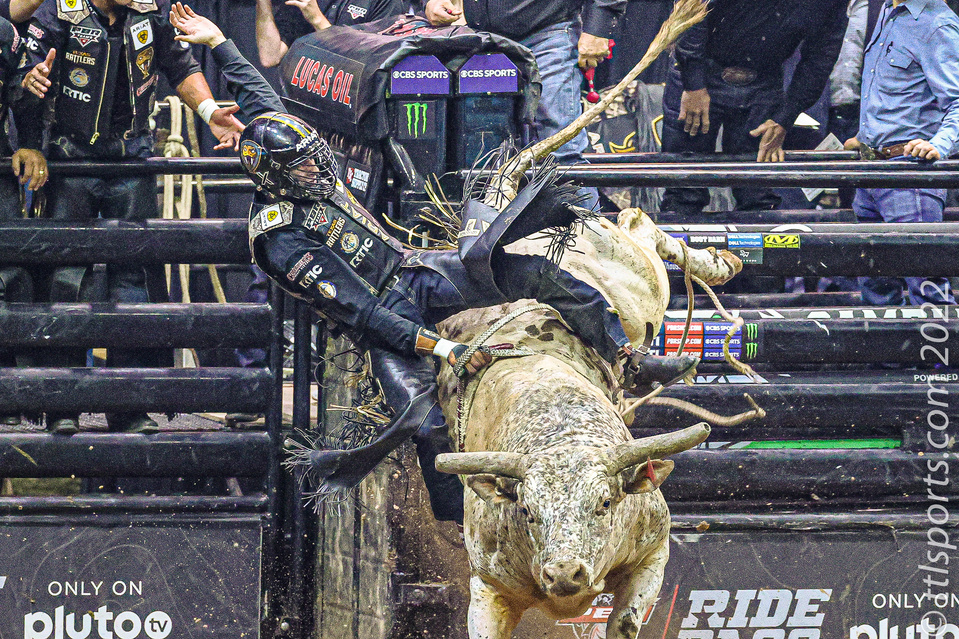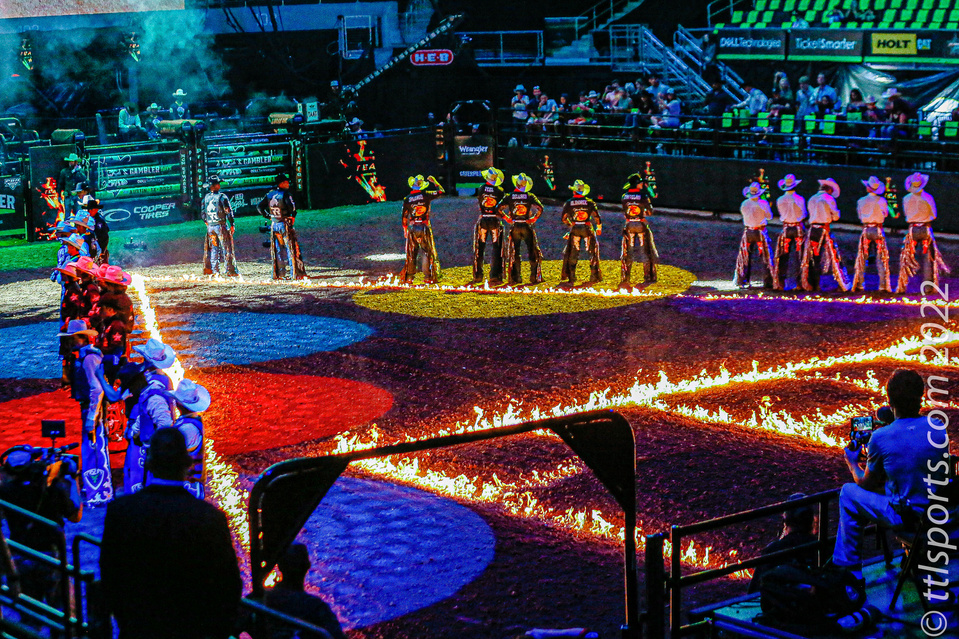 The final day of PBR Team Series Gambler Days brough major surprises as the Austin Gamblers dropped their first match in the last nine to finish third in the three-day competition.
The Carolina Cowboys and the Arizona Ridge Riders finished the competition with a perfect 3-0 record. Arizona, despite completing 9 of 15 rides, came in second to Carolina who complete only 6 rides.
The Gamblers quietly collected third place with a 2-1 match record and a 7-15 ride-out record. The Gamblers retained the top spot in the 2022 season standings.
All eyes were on the Gamblers on Friday night, winning their seventh consecutive match by defeating the Nashville Stampede, 260.75 to 87.25.
Austin again looked unstoppable on Saturday, putting up three qualified rides to outlast the Texas Rattlers, 252.75 to 168.5.
Sunday's final game for the Gamblers came down to the world's top two bull riders, and the Carolina Cowboys prevailed, beating the Gamblers by one bull, 174 to 84.25.
In the other matches, the Texas Rattler took down the Nashville Stampede with 3 qualified rides, winning 252.25 to 0. The Missouri Thunder outlasted the Oklahoma Freedom, 255.75 to 174.5, completing 3 rides to Oklahoma's 2. And the Arizona Ridge Riders edged the Kansas City Outlaws with 1 qualified ride to none by KC, with a score of 84.75 to 0.