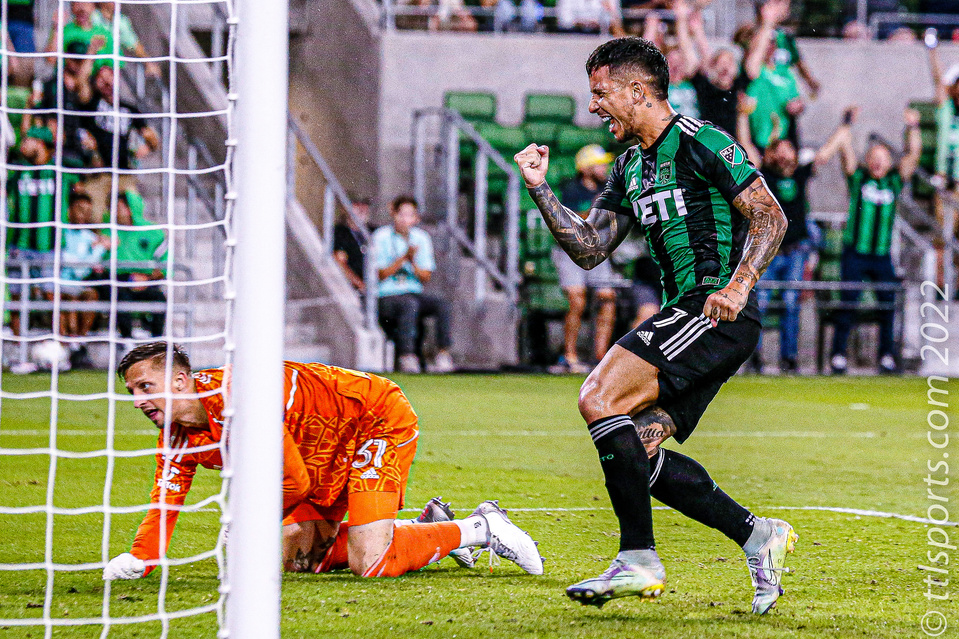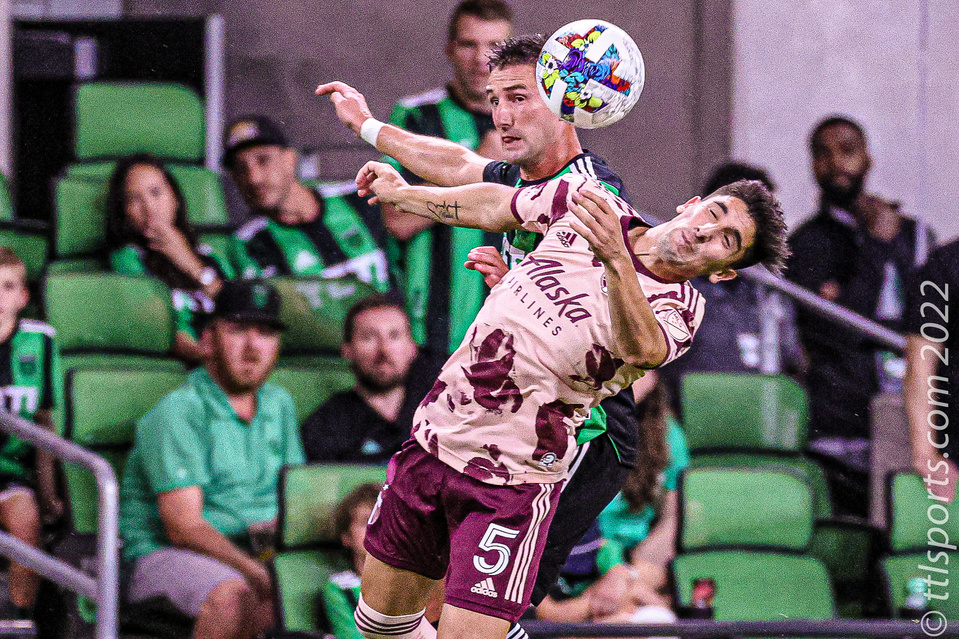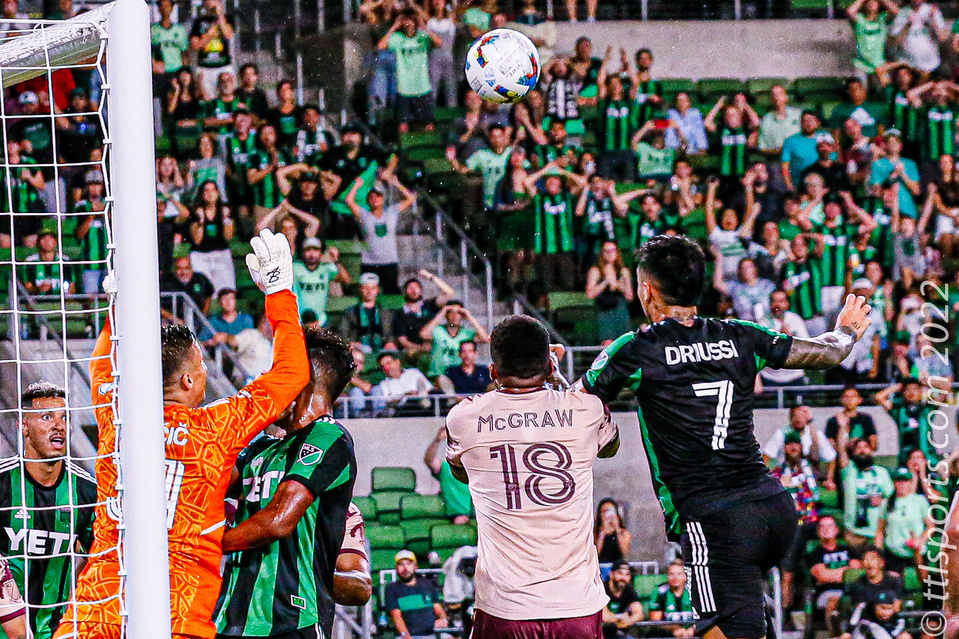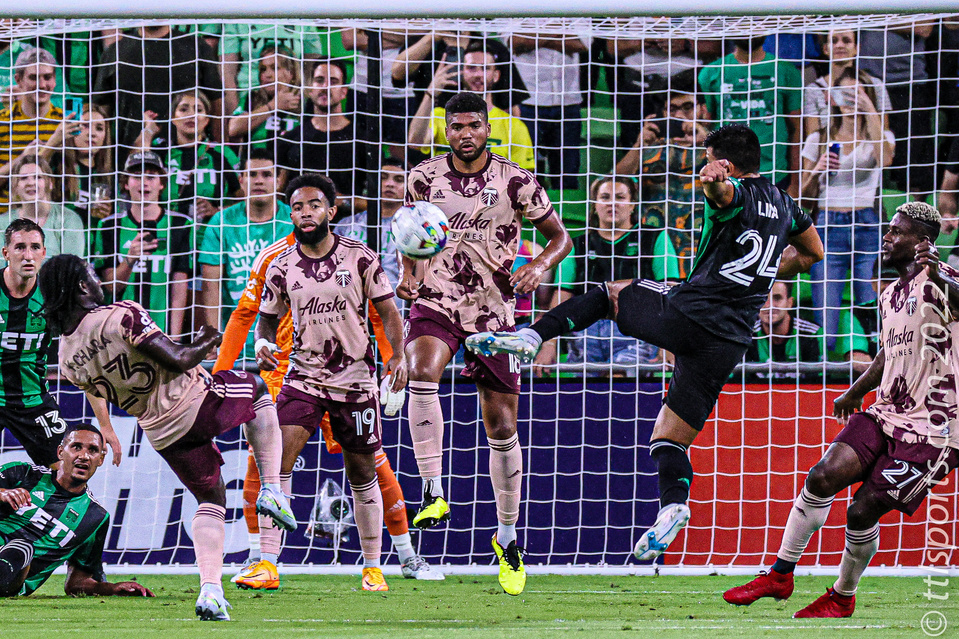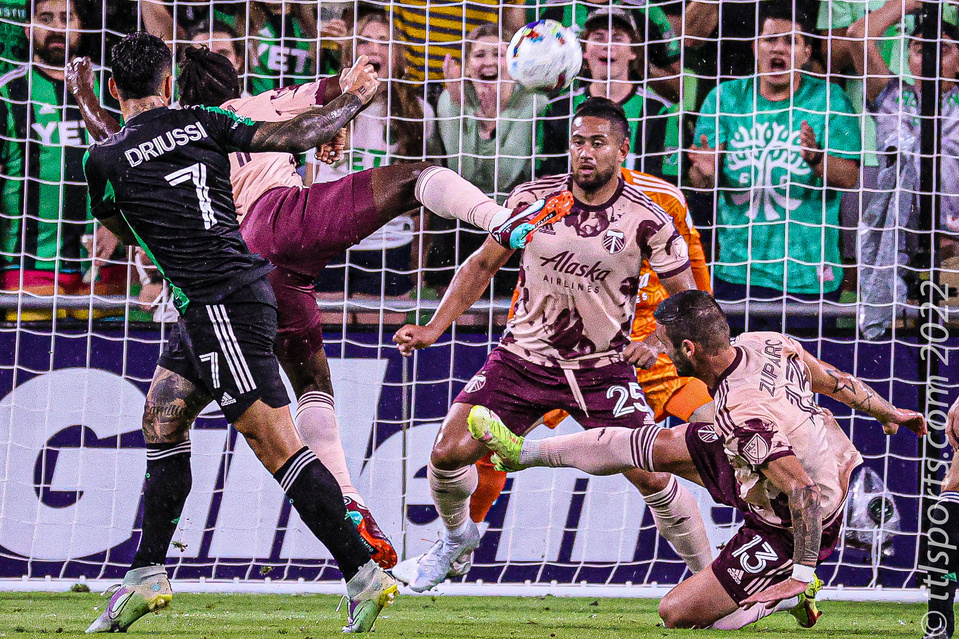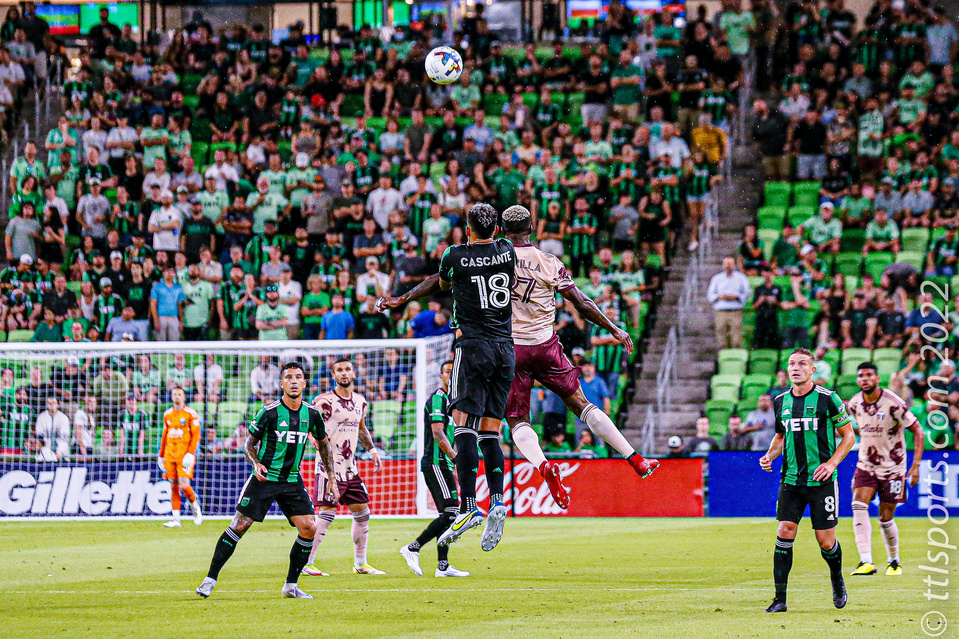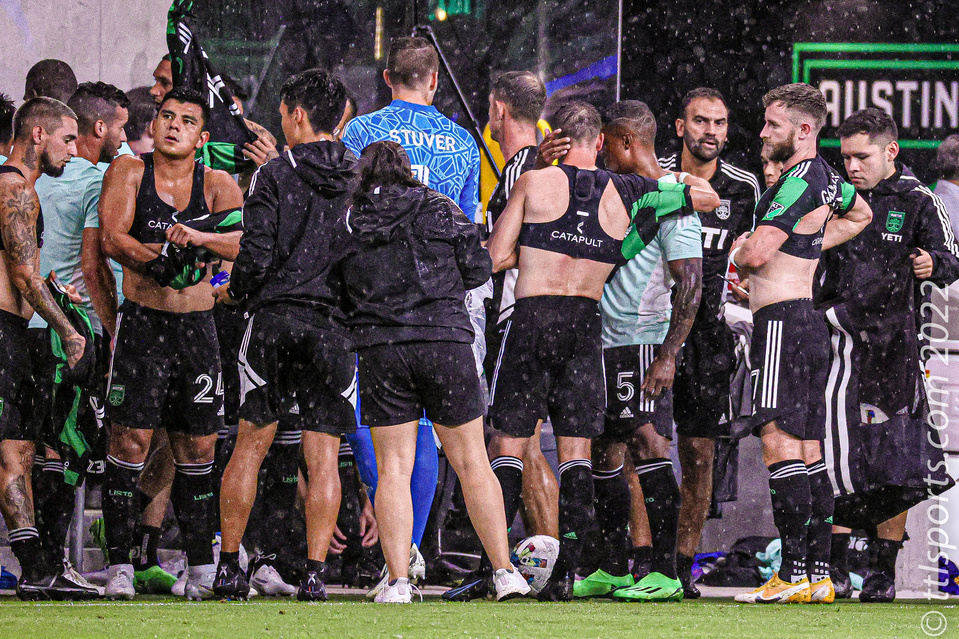 The Portland Timber escaped with a 2-1 win over the Austin FC on a stormy, rain delayed evening. Luck was on the Timber's side as they narrowly avoid a half-dozen near goals by Austin.
Portland opened the scoring in the 17th minute on a free kick by Eryk Williamson, setting up a header by Bill Tuiloma. Tuiloma by squeezed by Jon Gallagher on a set piece to force the ball past goalkeeper Brad Stuver.
The Timber's doubled their lead in the 73rd minute. Stuver blocked the initial shot by Williamson, but Zac McGraw collected the rebound to find the back of the net.
"There were plenty of opportunities and it was spread around the group," said Austin FC head coach Josh Wolff. "We let them off the hook."
Ethan Finlay was well position in front of the goal face in 5th minute, but his header led straight into the hands of Portland goalkeeper Aljaz Ivacic. Finlay had another good look in the second half but he could not get a clean foot on the crossing pass.
In the 11th minute, a free kick by Diego Fagundez set up a header by Alex Ring that deflected off the bar.
Nick Lima also had a decent chance in a crowded box late in the first half.
Driussi threatened Ivacic early in the second half, but was muscled-out by Zac McGraw and the ball deflected off the bar.
"You got to do the business in front of the goal. We hit the cross bar four, five times. Those chance are there," said Wolff.
Driussi eventually put the ball past Ivacic on a passing combination from Ring to Felipe to Driussi for the goal in the 79th minute.
The match saw the first appearance of designated player Emiliano Rigoni. Rigoni addition was announce two months ago, but his physical addition to the club was delayed by Visa processes.
"It's gonna take a little time to get fully up to speed," said Wolff of Rigoni. "It takes time to acclimate."