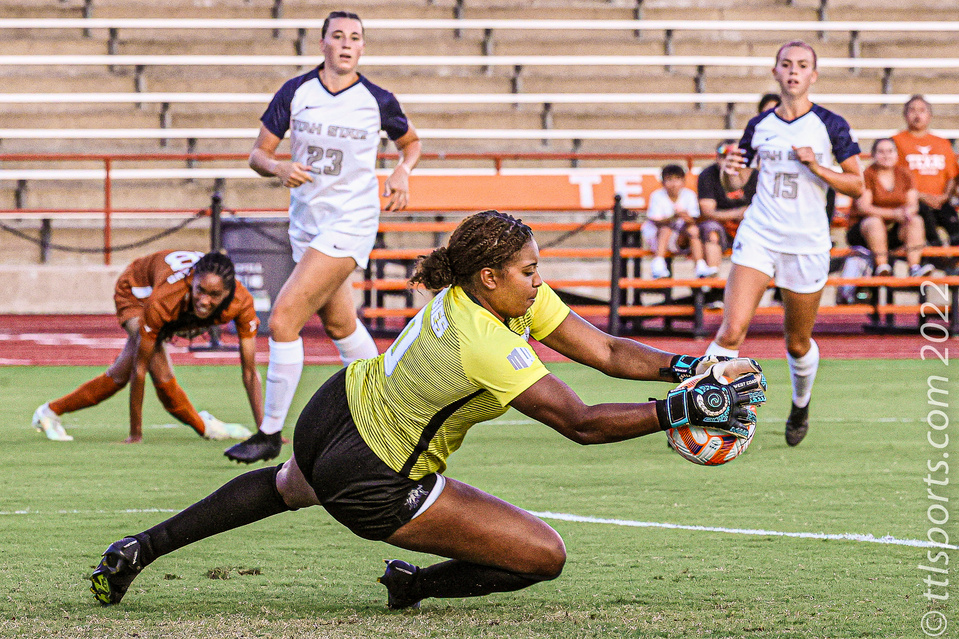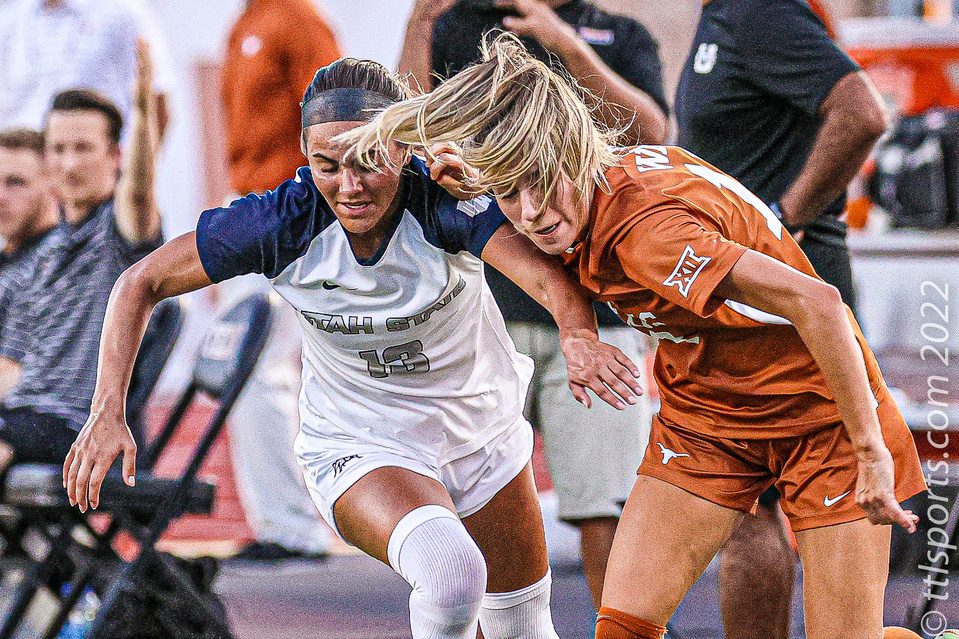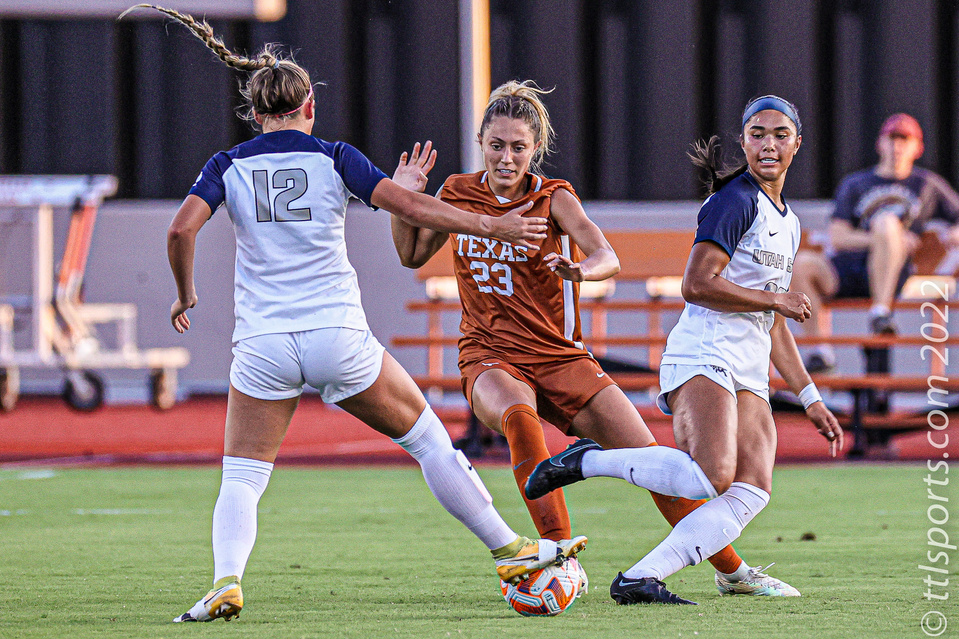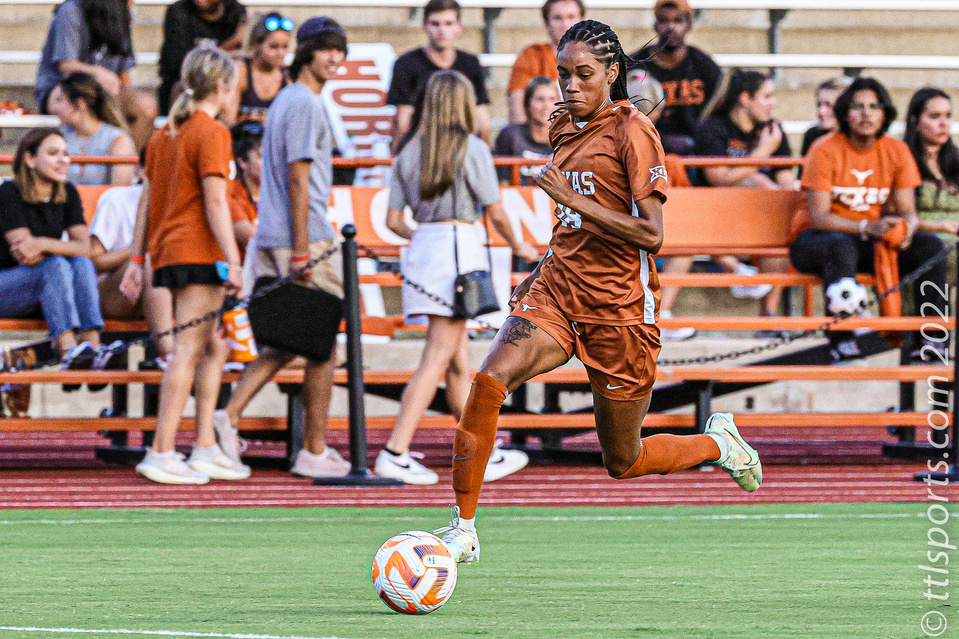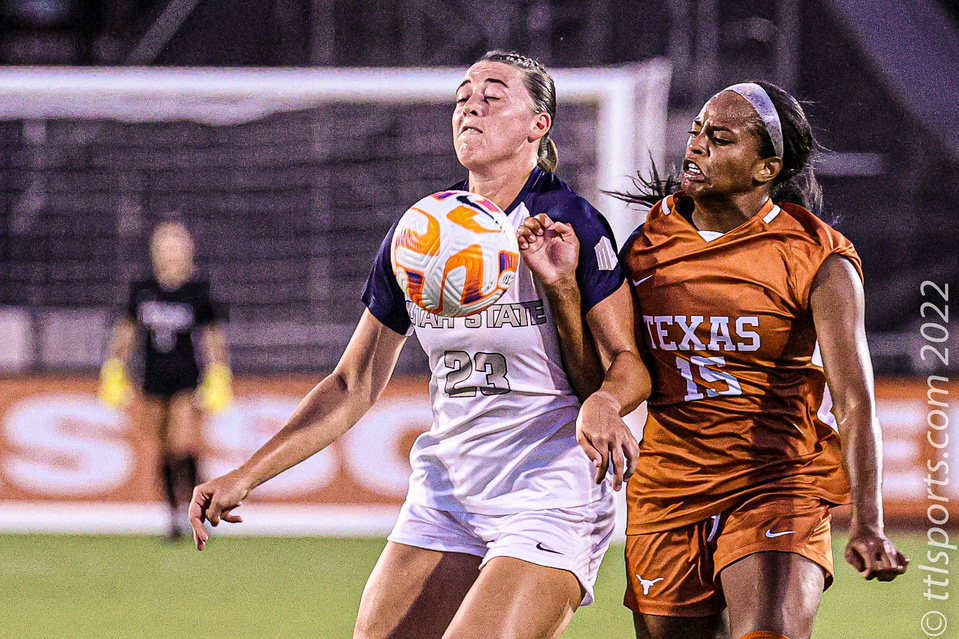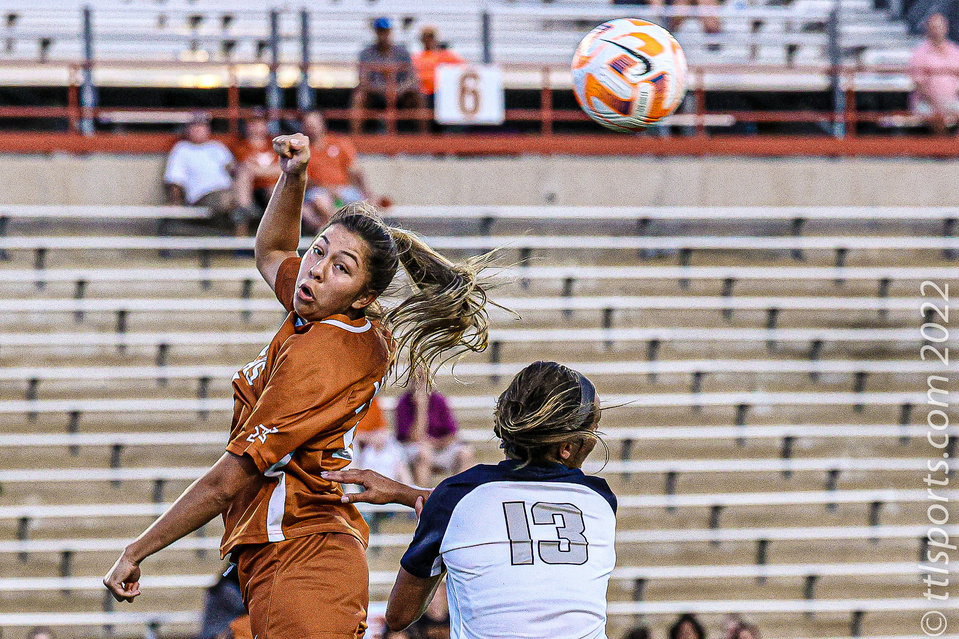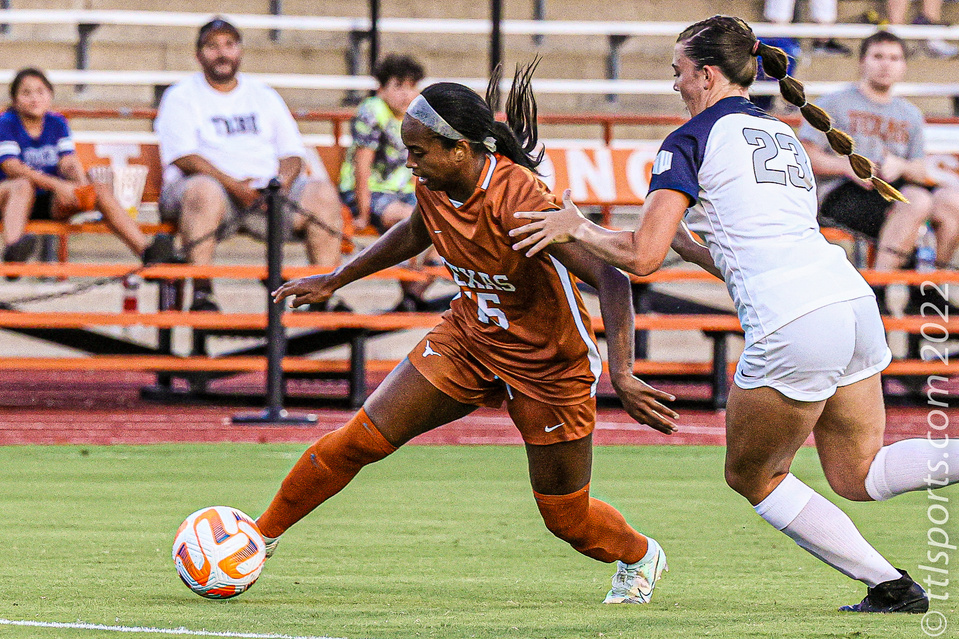 The #23 University of Texas Longhorns women's soccer team (4-1-1) defeated the Utah State University Aggies (2-1-3) in a tough fought contest by a final score of 2-to-1. Texas extends its winning streak to four match (3-0-1).
Texas' Lexi Missimo opened the scoring in the 6th minute, converting a penalty kick. The kick was set-up on a foul by Utah State's Sammie Murdock in the box. Missimo's goal was the 30th time that Texas has scored a goal in the opening 10 minutes of a match under head coach Angela Kelly. The Longhorns are 24-5-1 in those contests.
The Aggies evened the score int 54th minute on a penalty kick set up by a hands ball on a shot by Bizzy Alvelo. London Miller beat Longhorn goal keeper Savannah Madden on a shot to the lower left corner of the goal.
Texas reclaimed the lead on Trinity Byars' goal in the 63rd minute. The goal was Byar's fourth goal of the season, and her second match-winning goal of 2022. The score was set up by Missimo, her fourth assist of the season, which leads the team in assists.
Texas dominated Utah State by the numbers, leading in shots (20 to 8), shots on-target (8-to-4) and corner kicks (11-0). The performance tied Texas' season-high with 20 shots and was the season best for corner kicks.