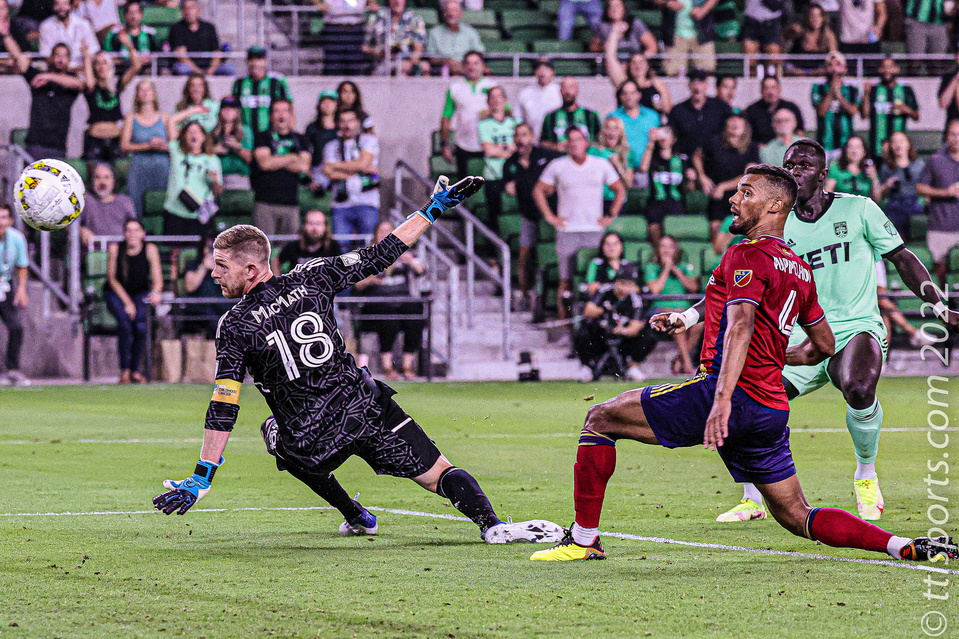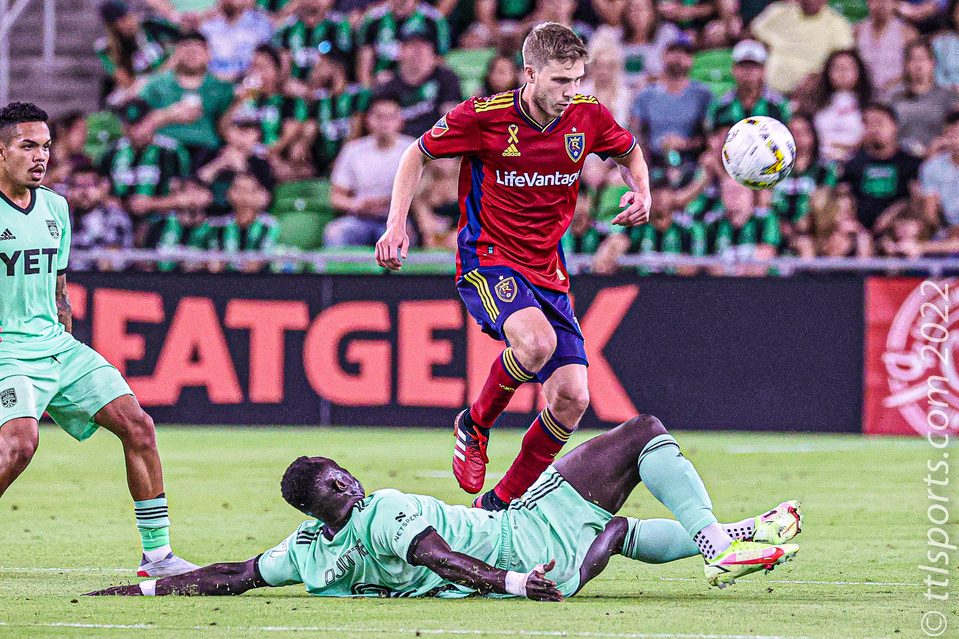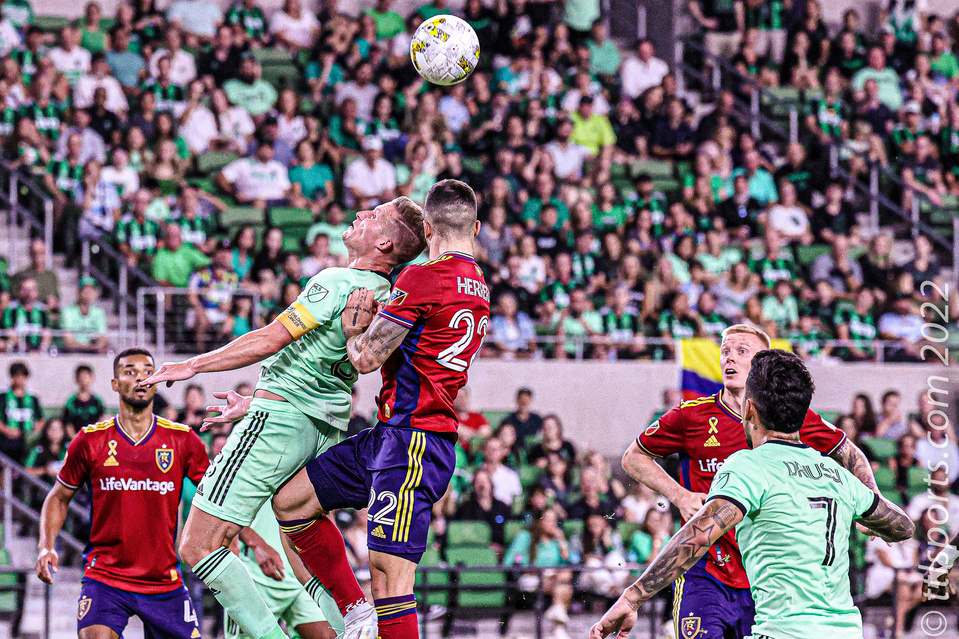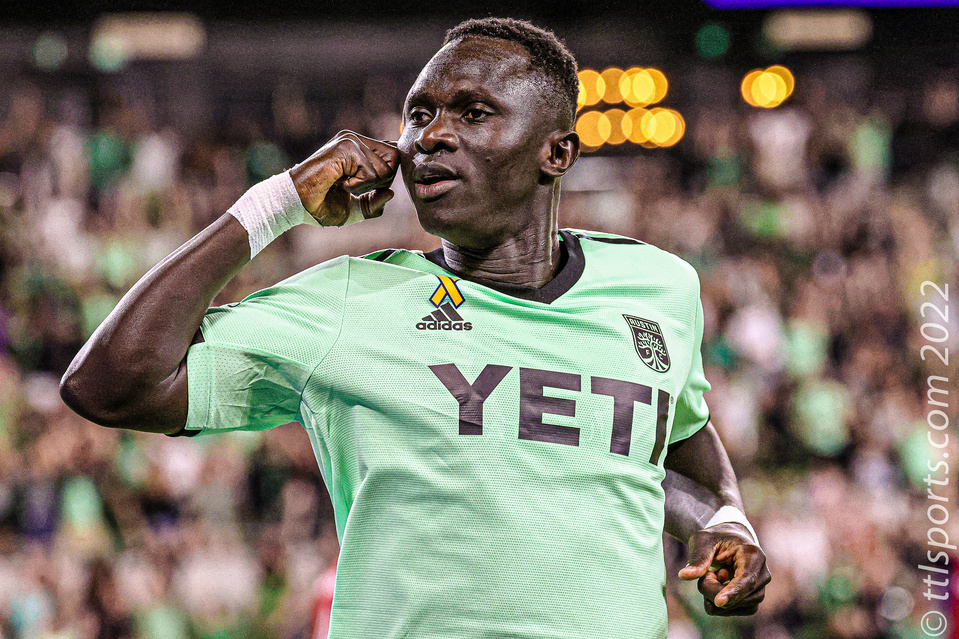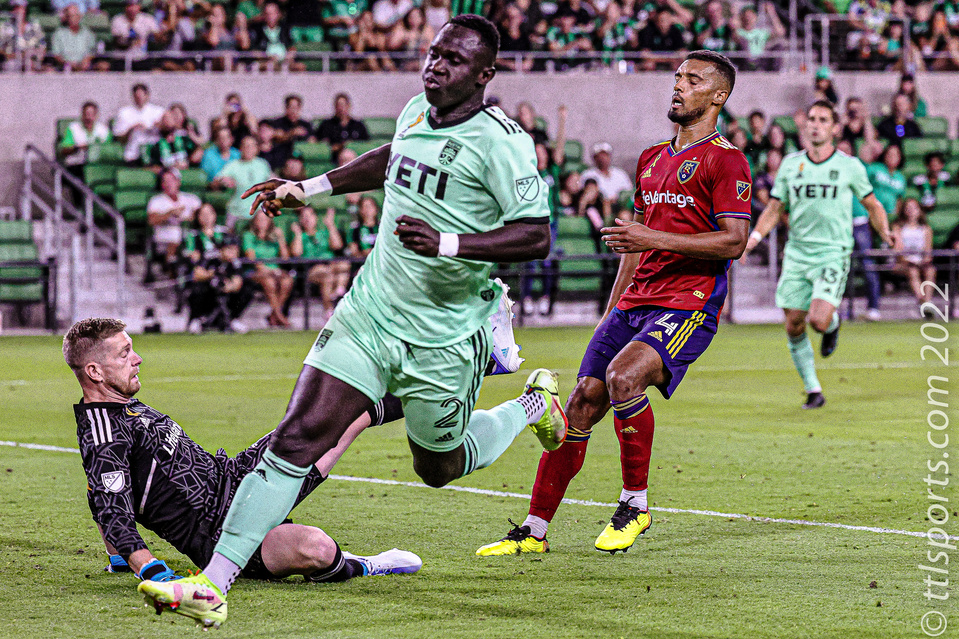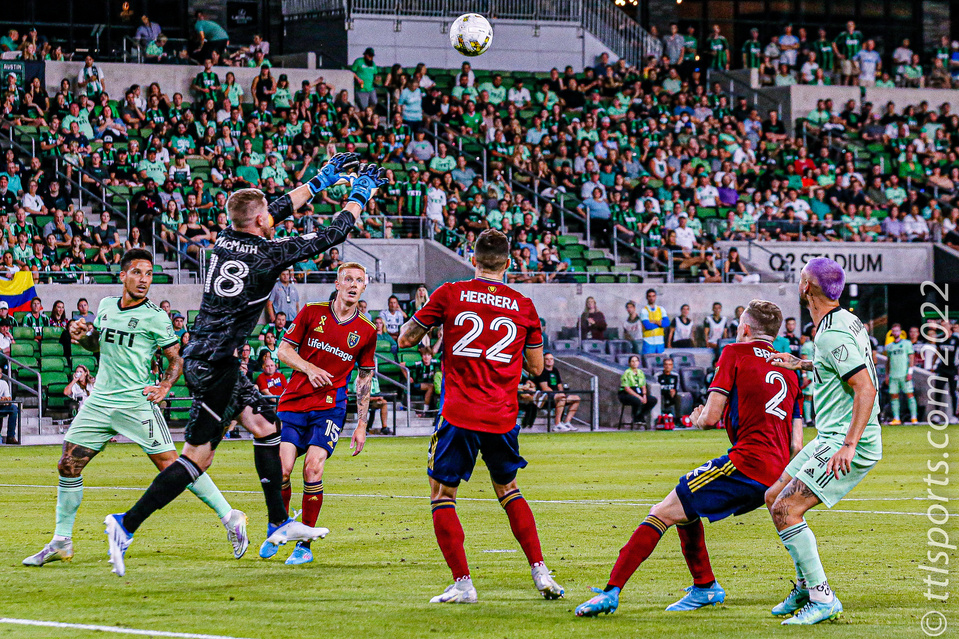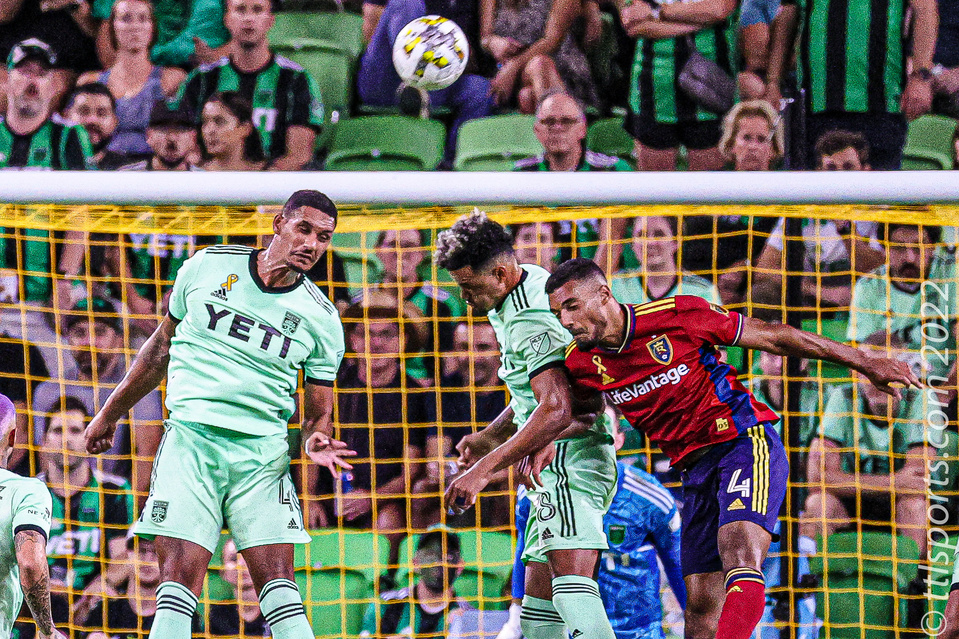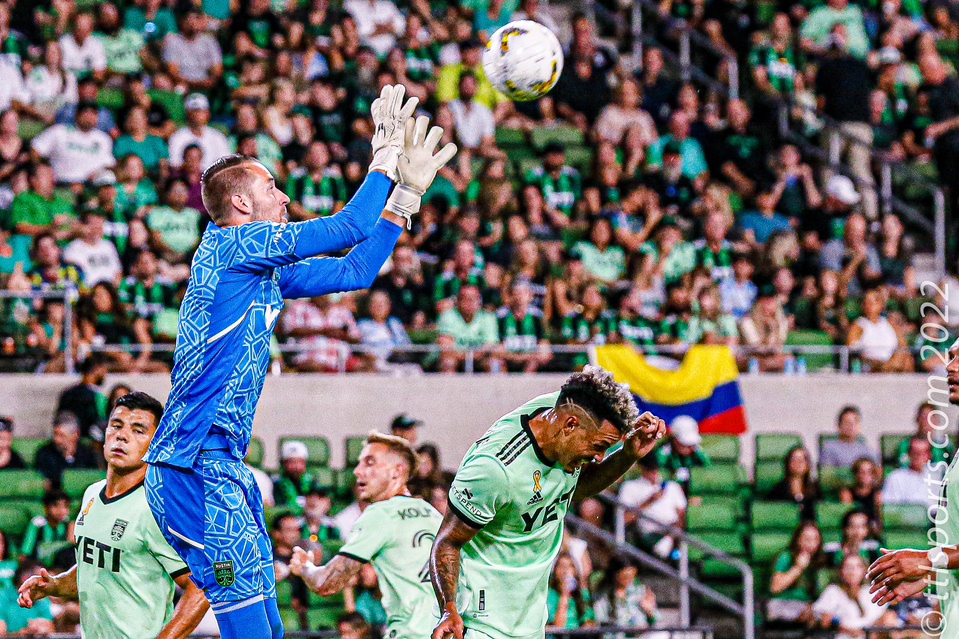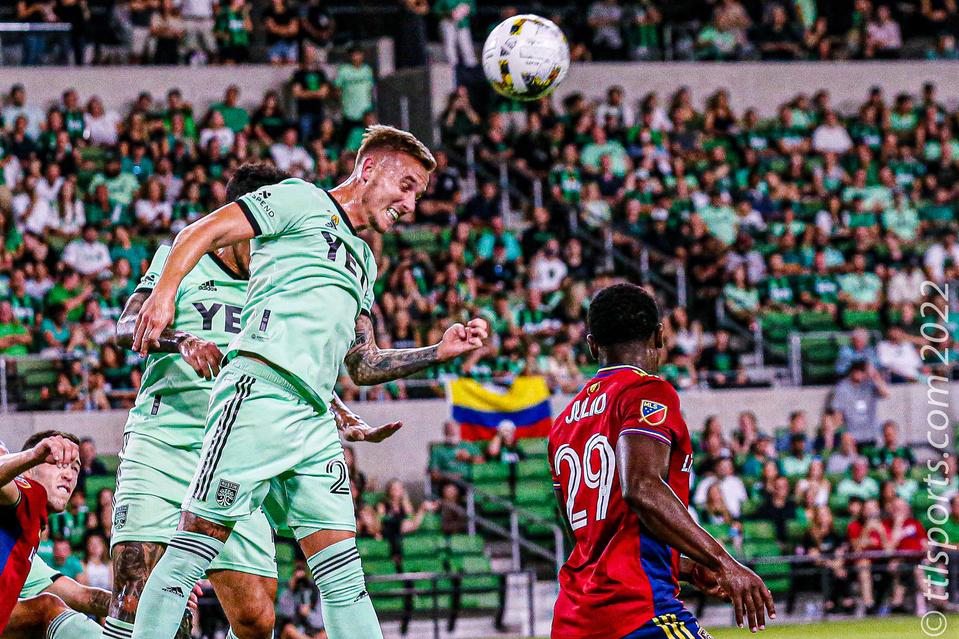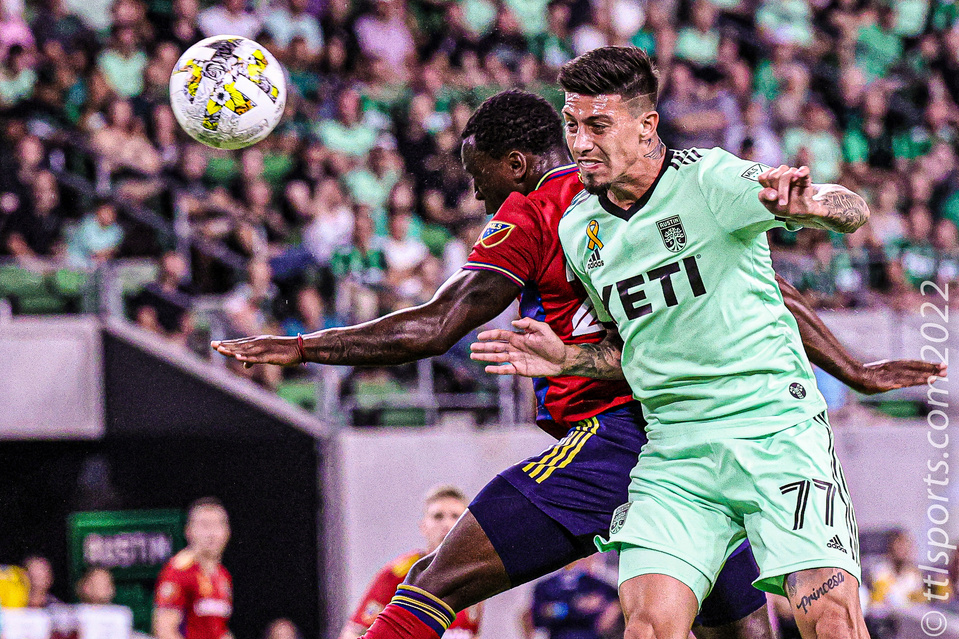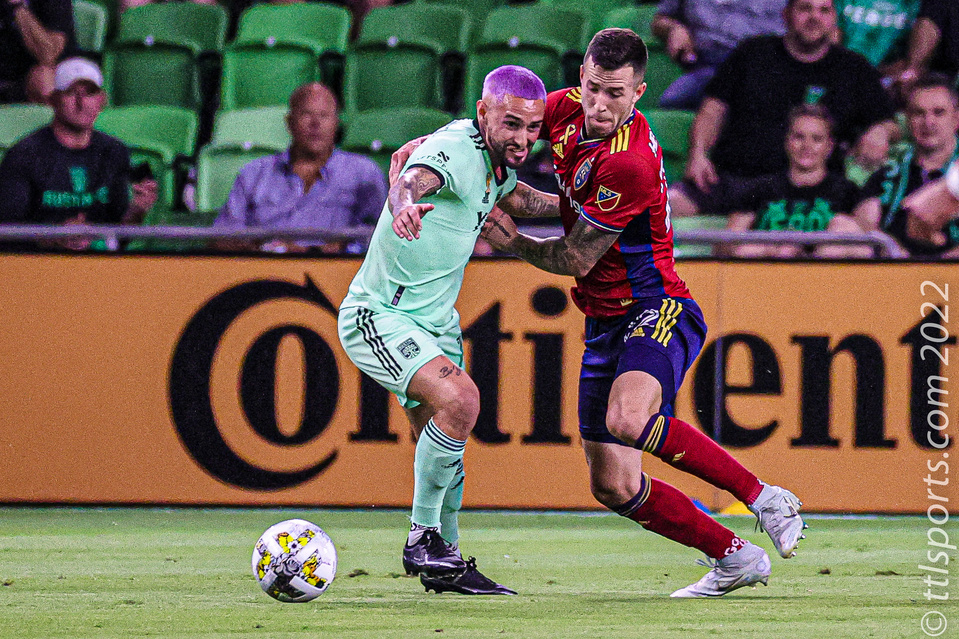 Records were set. With tonight's 3-to-0 win, the Austin FC clinched their first, ever, playoff spot. And leading Austin to that victory was Moussa Djitte, who scored the first hat trick in the club's history.
"To grab three goals in the manner that we did, for it to be Moussa Djitte, I couldn't be happier for him. The guy's is an incredible person," said Austin FC head coach Josh Wolff after the match. "Moussa has his physicality. There isn't a player on that team that can deal with Moussa."
Djitte entered the match in the 58th minute, and less than 22 minutes minutes later had netted three goals for the Verde and Black.
Wolff shared credit for the win to the collective team effort, grinding through the match in a tireless manner.
"Tonight's performance was a snapshot of what we've talked about all year," said Wolff. "We grind. We embrace the struggle. That's what it's like. You play Salt Lake, you play Nashville, you have to dig."
Wolff also gave credit to the fans. "The energy in the stadium is quite obvious and the player feed off it. We gain momentum by scoring goals. This fan base and this city pushes us and encourages us."
If not for Djitte, the match leaned in Salt Lake's favor. Salt Lake lead Austin in total shots (17-14), shots on target (6-3), possession (55% to 45%), and corner kicks (10 to 3). But Salt Lake players seemed to wobble in the second as 8 of the 11 starters had been seeing only limited playing time.
The match featured another stellar performance by Diego Fagundez with 2 assists. Fagundez is second in the league with 15 assists this season.
The match also saw the first start of Emiliano Rigoni.
"Moments of quality. Like anyone coming to mid-season, it's challenging," said Wolff of Rigoni. "He will continue to make us better as he gets more comfortable."
Wolff has now set his sights on securing home field advantage for the playoffs.