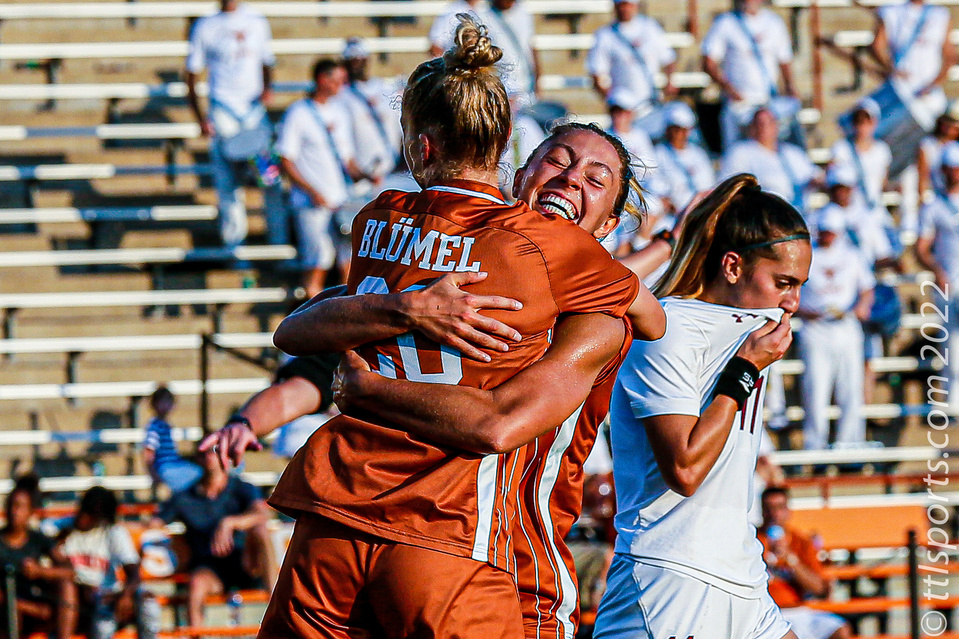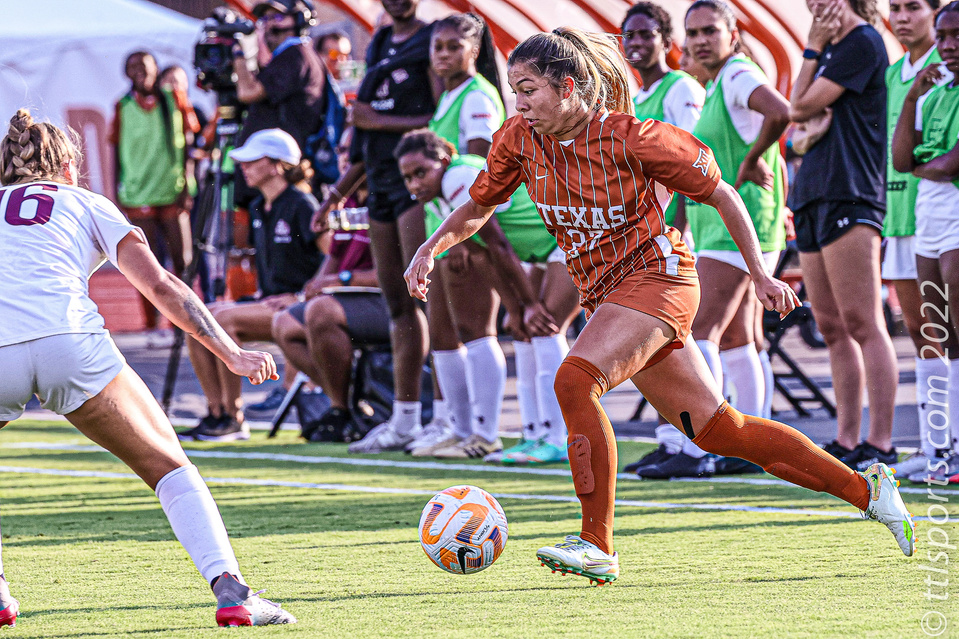 If there was a mercy rule in NCAA soccer, than this was the time to have used it.
The University of Texas Longhorns should have been embarrassed by the lopsidedness of its 8-to-0 win over Texas Southern University (0-7-0). Texas set a program record for shots (54) and shots on-target (28).
Where to begin?
Sophomore Trinity Byars netted three goals in the match. And sophomore Lexi Missimo tallied three assists and 7 shots. Sophomore EmJ Cox and fifth year senior Emma Regan each had a goal and an assist. And the bench added goals by Olivia Ahern, Teni Akindoju and Holly Ward, along with an unassigned team goal originally award to Charlotte Blumel.
Texas' 54 shots broke the previous school record of 46 established back on Nov. 13, 2006, during a 7-0 victory over Sam Houston. That same match had the the largest shot differential between Texas and an opponent in program history (+43). The against Texas Southern had a shot differential of +52.
Texas Southern was only able to product two shots, neither on-target.
Texas played 22 student-athletes, while only three starters saw more than 66 minutes on the pitch.
Texas' 17 corner kicks equaled a program record.
Texas Southern's 21 saves marked the most stops ever by a UT opponent.
Missimo's three assists lead the team this year with eight, and moving her to third all-time in the Texas career record book with 24 assists in 33 matches.
Freshman midfielder Ahern tallied her first career assist.
Ahern and sophomore goalkeeper Megan Hogate each saw their first collegiate contest.
Ten different Longhorns have now scored goals in 2022 and 14 players own at least one point.