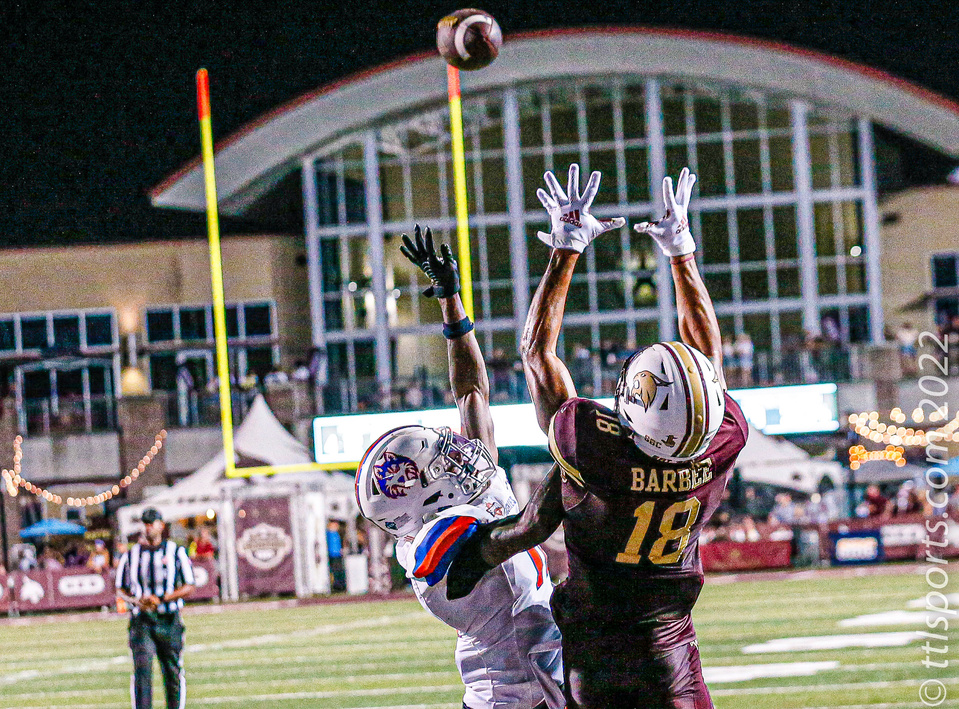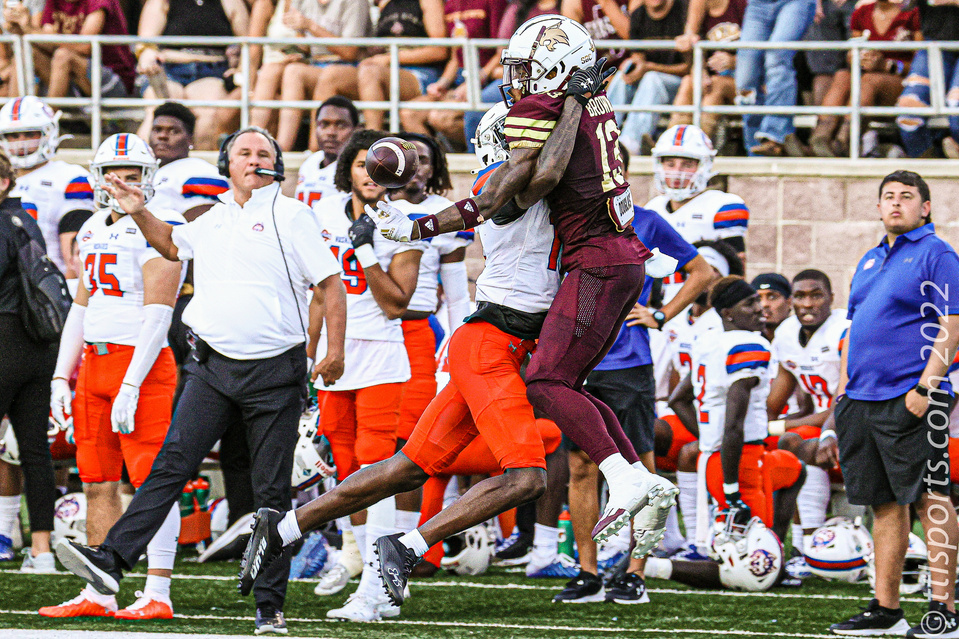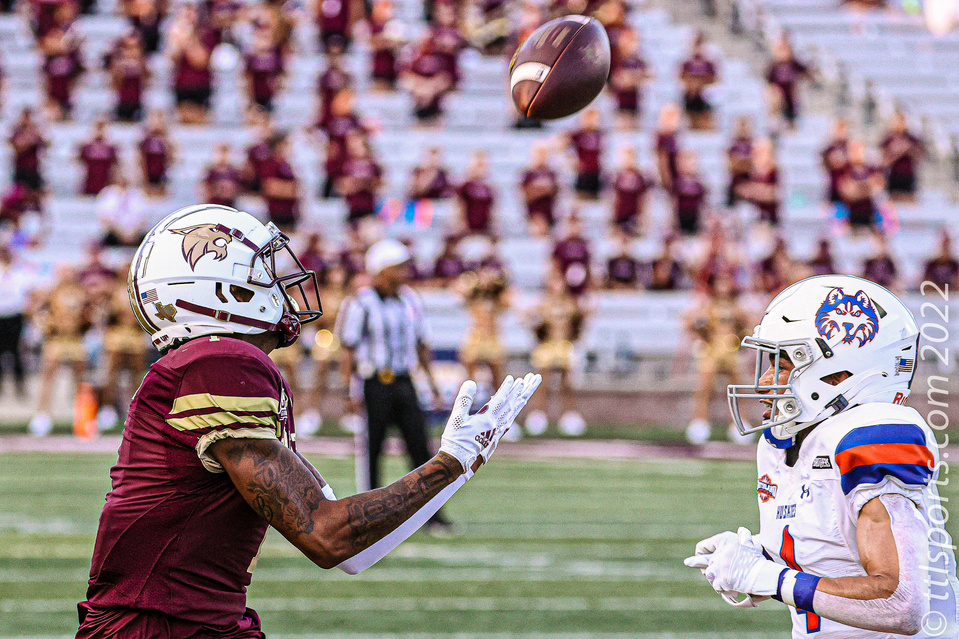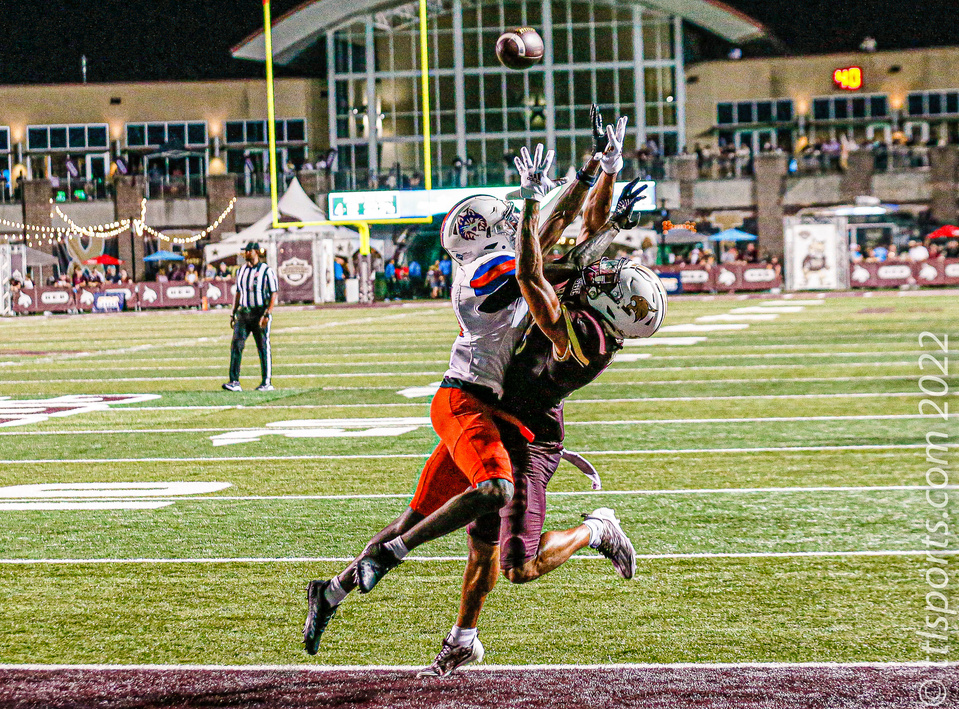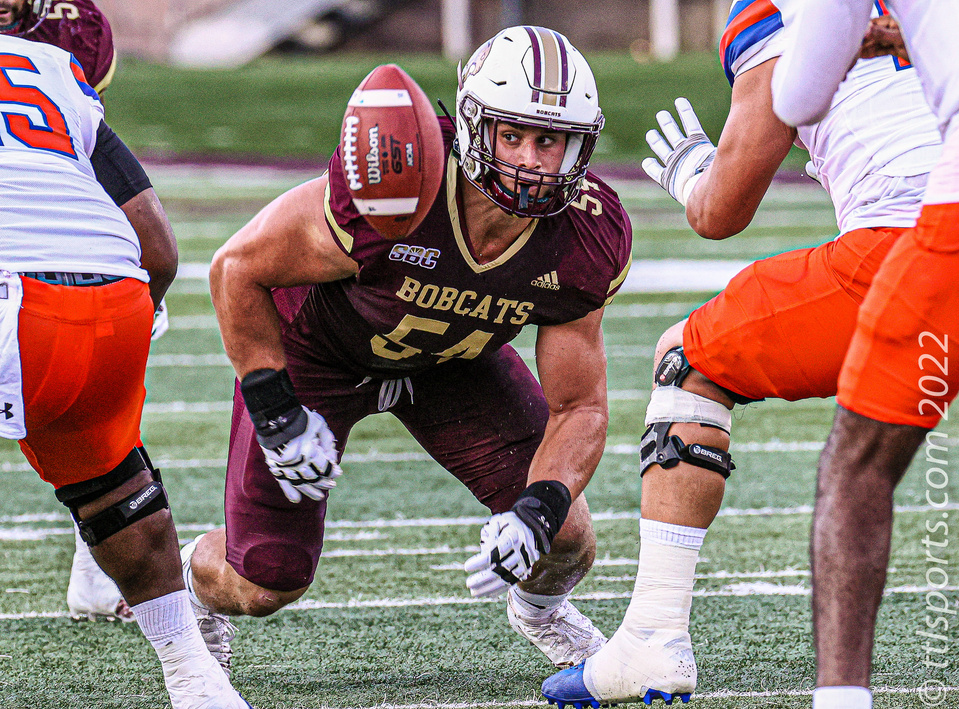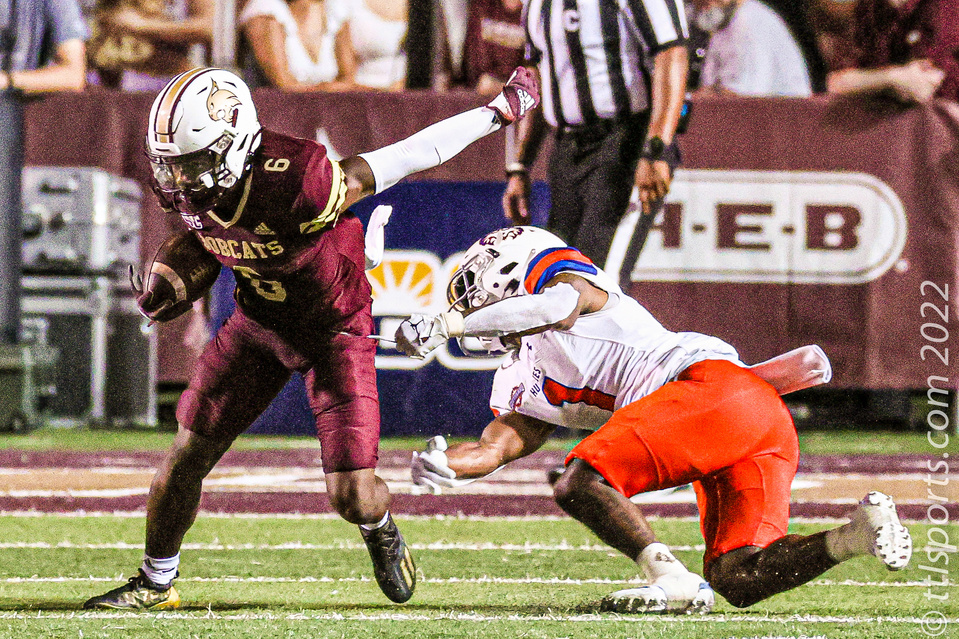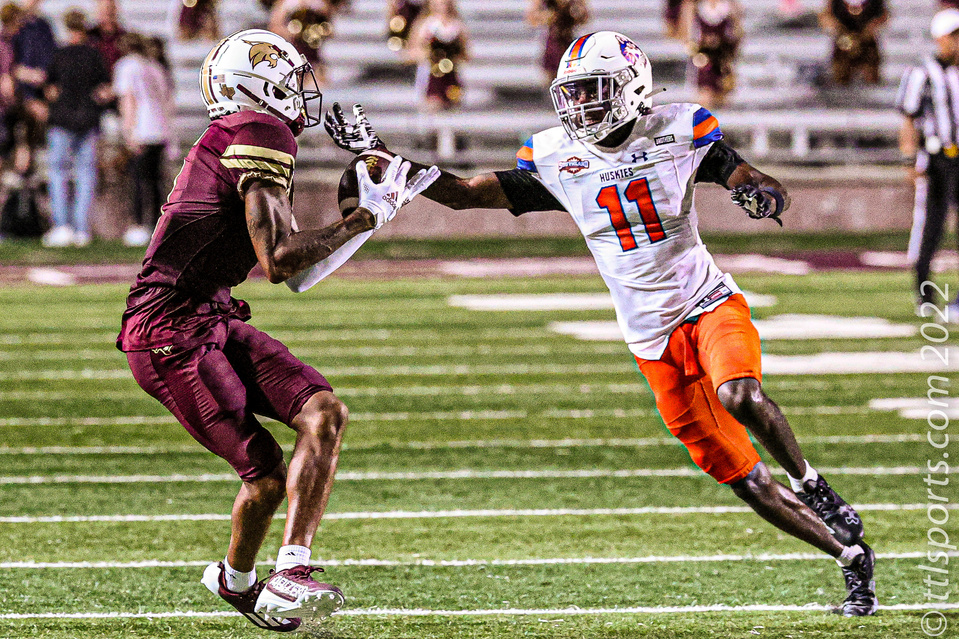 Something was different about this Texas State football game.
The University President worked the crowd. The Athletic Directory appeared happily engaged. The fans were excited. And the Texas State Bobcats (2-2) decisively defeated the Houston Christian University Huskies (1-2) by a score of 34-to-0.
We shouldn't get overly excited by this win, however. HCU is a marginal FCS series team, at best. But a win is a win, so let's celebrate.
Offense and defense came together for the Bobcats. Texas State held the Huskies to 142 total yards, the fewest yards allowed in the program's FBS history, and the 34-point margin of victory was the largest in seven years. The last time Texas State held an opponent scoreless was in 2014.
Texas State opened the scoring late in the first quarter on a 19-yard TD pass from Layne Hatcher to Julian Ortega-Jones. The Bobcats scored again three minutes late to start the second quarter on a 3-yard TD toss from Hatcher to Ashtyn Hawkins. Texas State's biggest pass completion was a 38-yard TD bomb to Marcell Barbee midway through the second frame. The Bobcats close the half with a field goal as time expired.
The Bobcats' second half lacked urgency, splitting the uprights on a field goal late in the third quarter, and not finding the endzone again until the final minute of the game on Donnavan Moorer 10-yard reception.
"When we got out in the second half, I didn't feel like we were playing with that edge. We were moving a lot of bodies in. Trying to save some guys, but that's not the expectation we have. It's not okay that you can't move the ball like that even though we are moving in guys. We didn't play with the edge and passion we did in the first half, and I've got to fix that," said Texas State Bobcats headcoach Jake Spavital.
The Bobcats put up 479 yards of offense, 362 in the air. Hatcher was 27-for 41, with 1 interception, averaging 13.4 yards per reception. Barbee and Hawkins each pulled down six passes, for 112- and 52-yards, respectively.
Texas State's ground assault was led by Lincoln Pare for 84 yards on 19 carriers. Calvin Hill was only other Bobcat ball carrier with 61 yards on 17 touches.