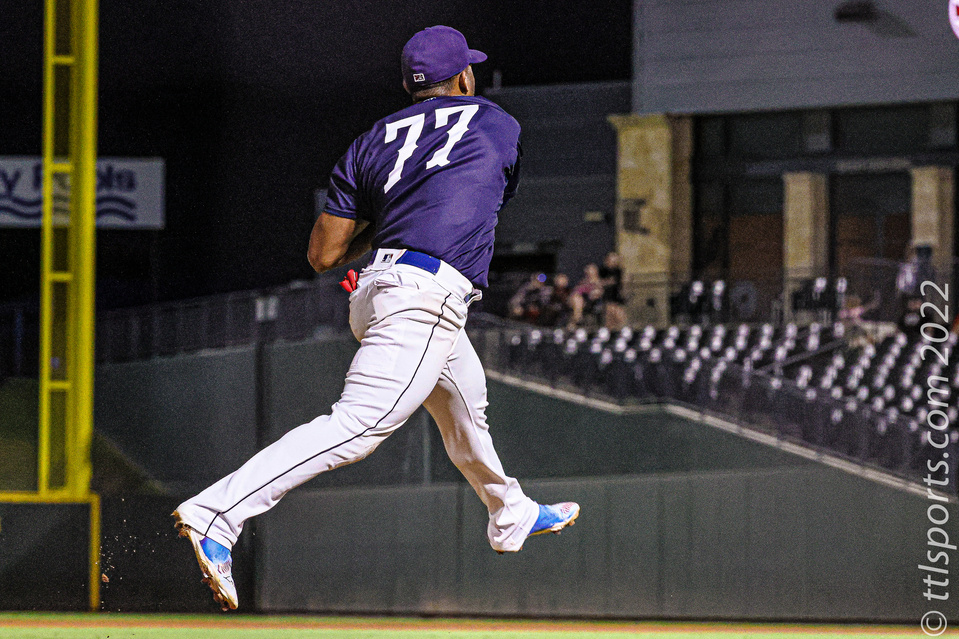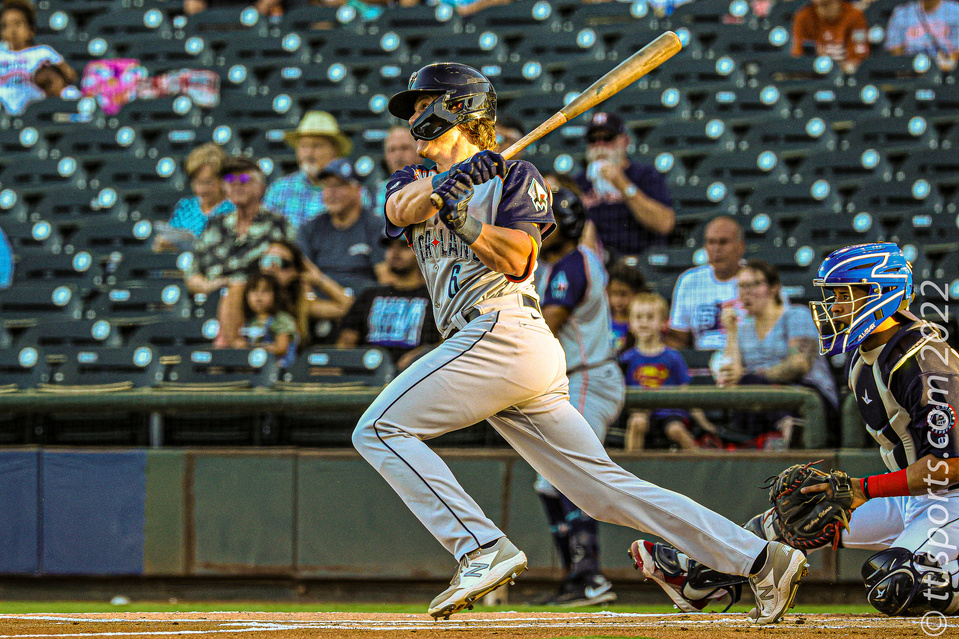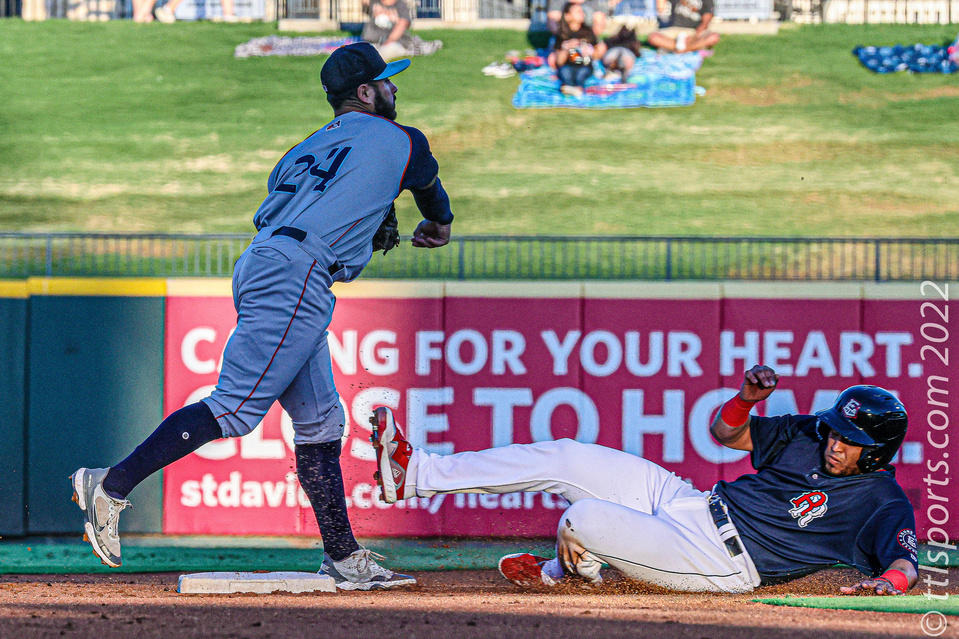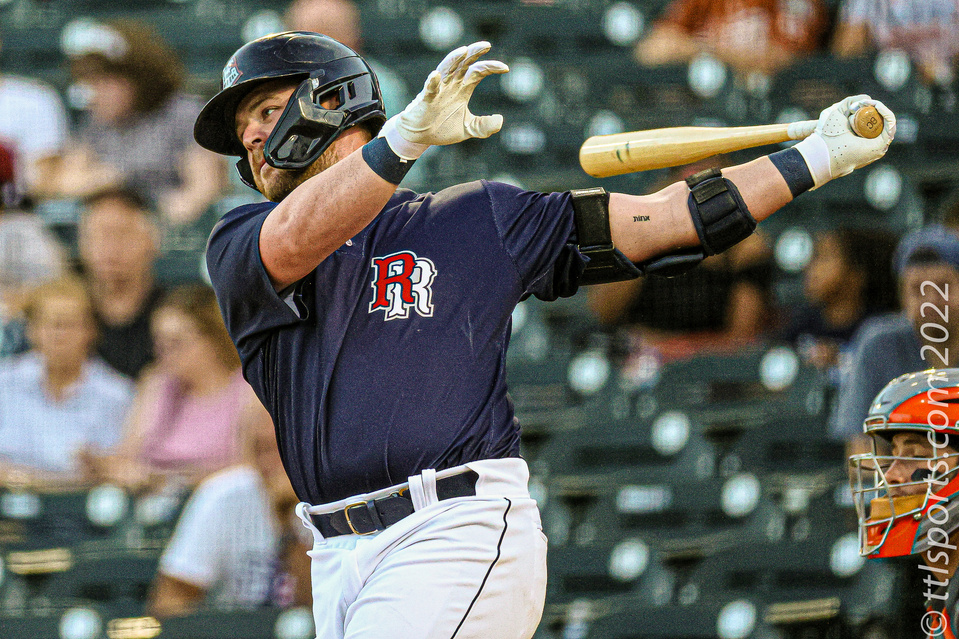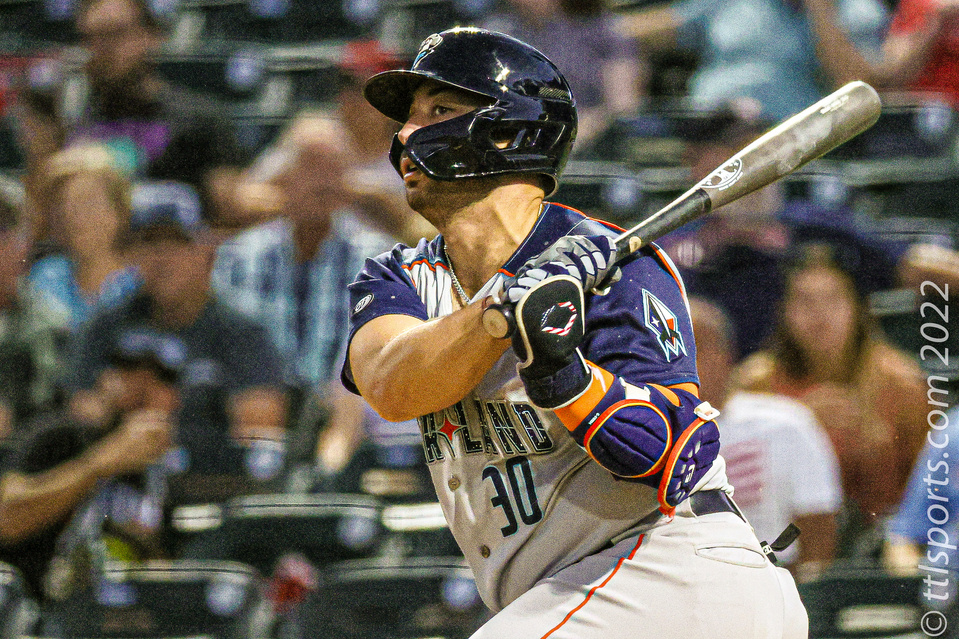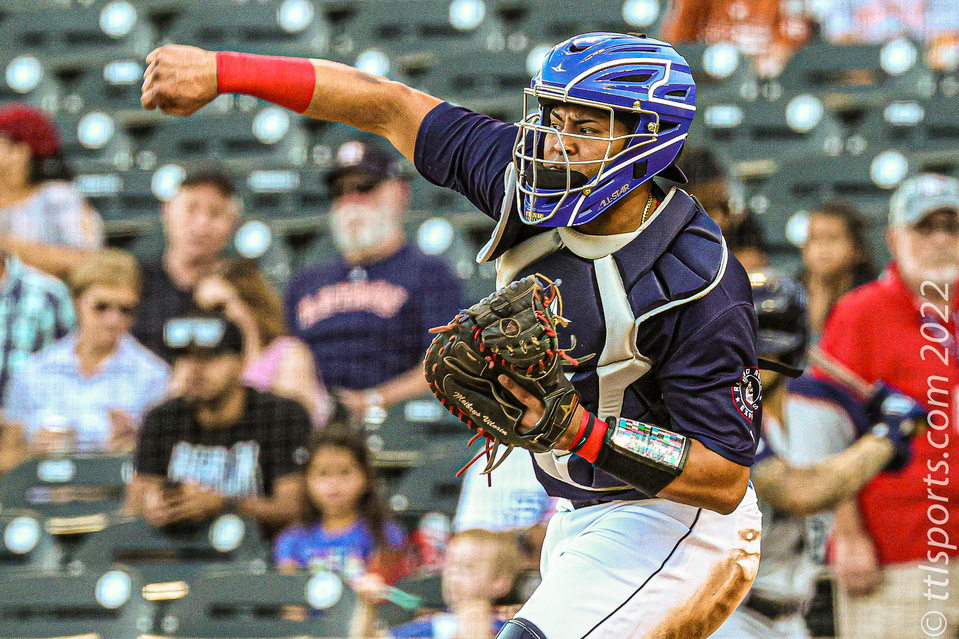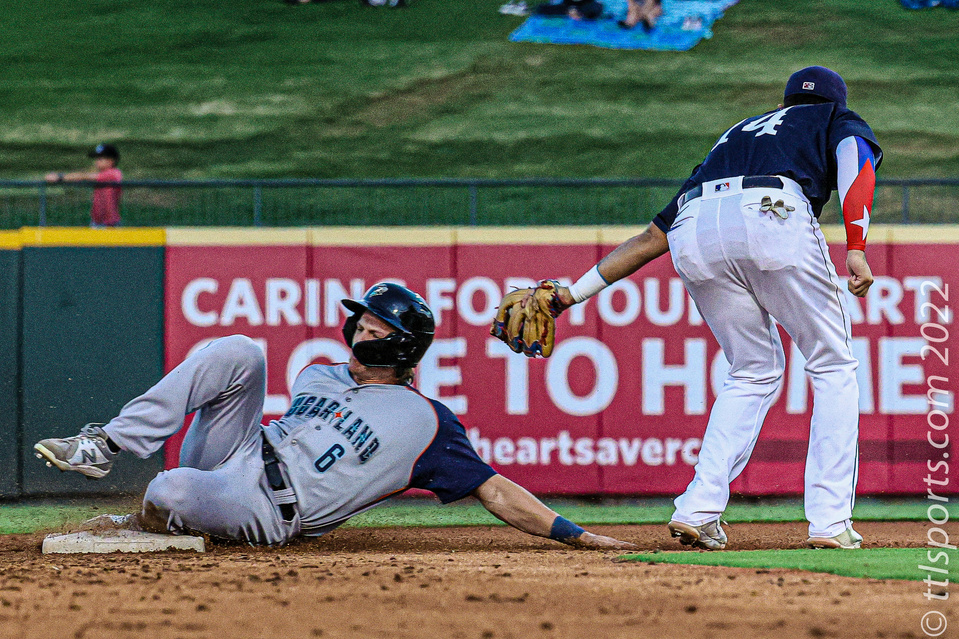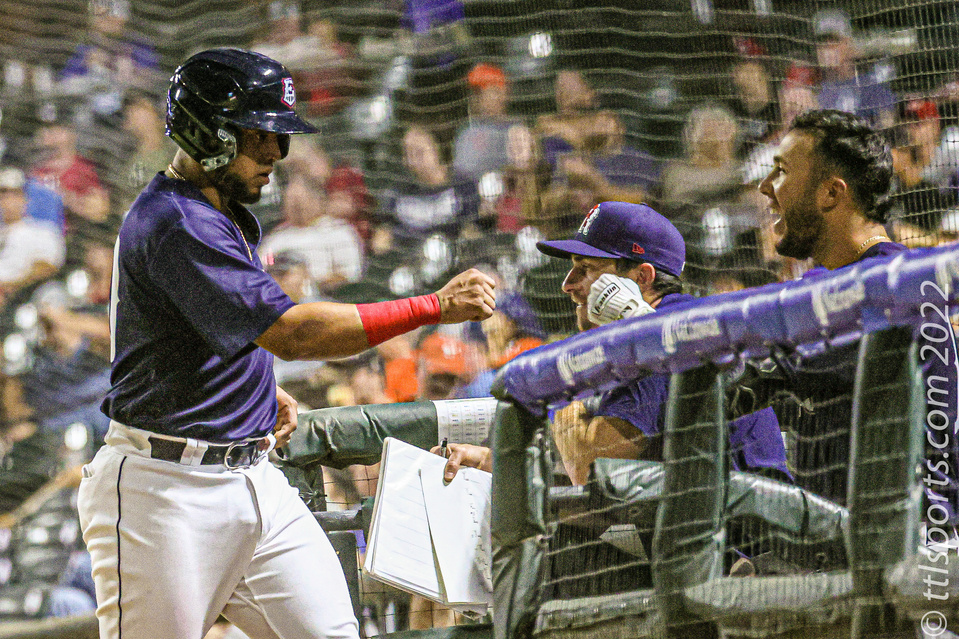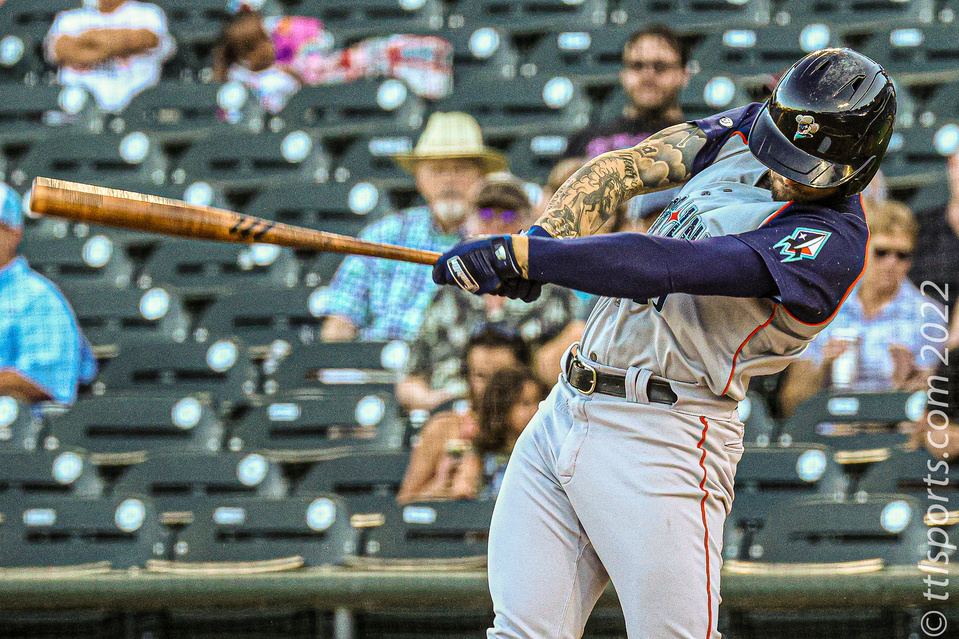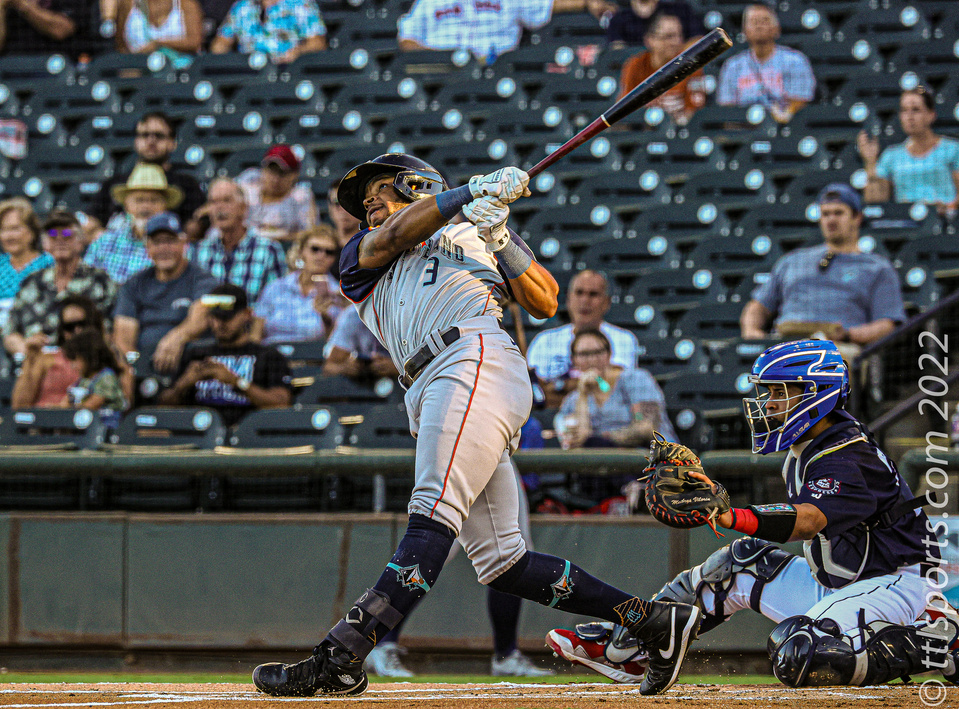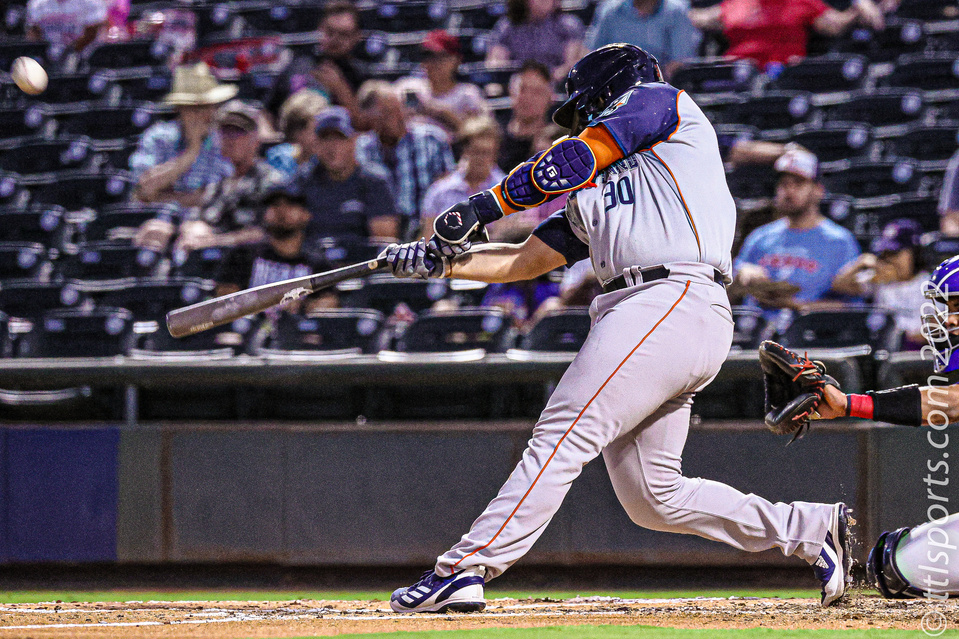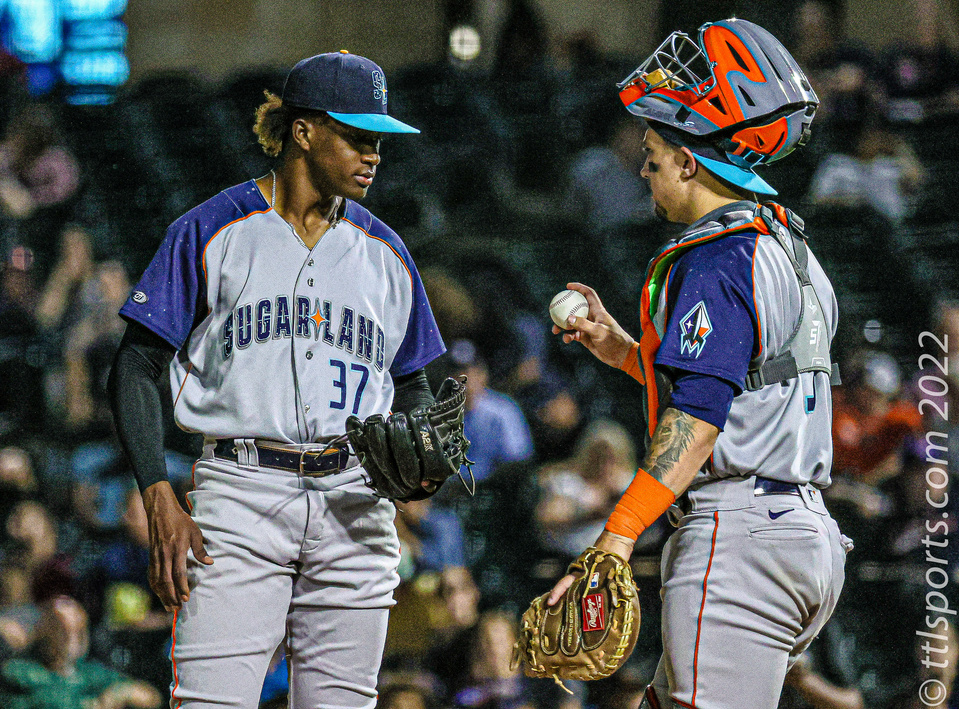 What started as a pitcher's duel turned into a seven-run seventh inning as the Round Rock Express (78-70) defeated the Sugar Land Space Cowboys (72-74) by a score of 6-4 in the final series of the 2022 Pacific Coast League season.
Express starting pitcher Kolby Allard and Space Cowboy starter Misael Tamarez combined for 14 strikeouts before each pitcher exited in the 5th inning. Allard's only mistake was a long ball to Scott Manea, and Tamarez allowed a run on a wild pitch, each in the 4th inning. Neither pitcher saw a decision for their work.
The game opened-up in the 7th inning. Sugar Land loaded the bases with two out on a single by Pedro Leon and walks to Joe Perez and Jake Meyers. Drew Strotman then replaced James Jones on the mound. The Space Cowboys scored one run on a fielding error by Ryan Dorow, plating Leon, and second on a walk, scoring Perez.
Strotman (1-0) struck-out the next batter to earn the win.
Round Rock claimed redemption in their half of the inning, starting with an Andy Ibanez single, followed by a J.P. Martinez double, scoring Ibanez. Ryan Dorow's single scored Martinez. Dorow crossed the plate on Elier Hernandez's single. A walk to Meibrys Viloria put runners on 1st and 2nd base. Yohel Pozo's single proceeded to load the bases. Blain Crim's clutch single scored Hernandez and Viloria for the final runs of the inning.
Sugar Land narrowed the score to 6-4 with Jake Meyer's lead-off home run in the final frame, before Demarcus Evans retired the side to earn his 4th save of the season.
Sugar Land's Shawn Dubin endured both the loss and a blown save, allowing 5 hits on 4 run and a walk.