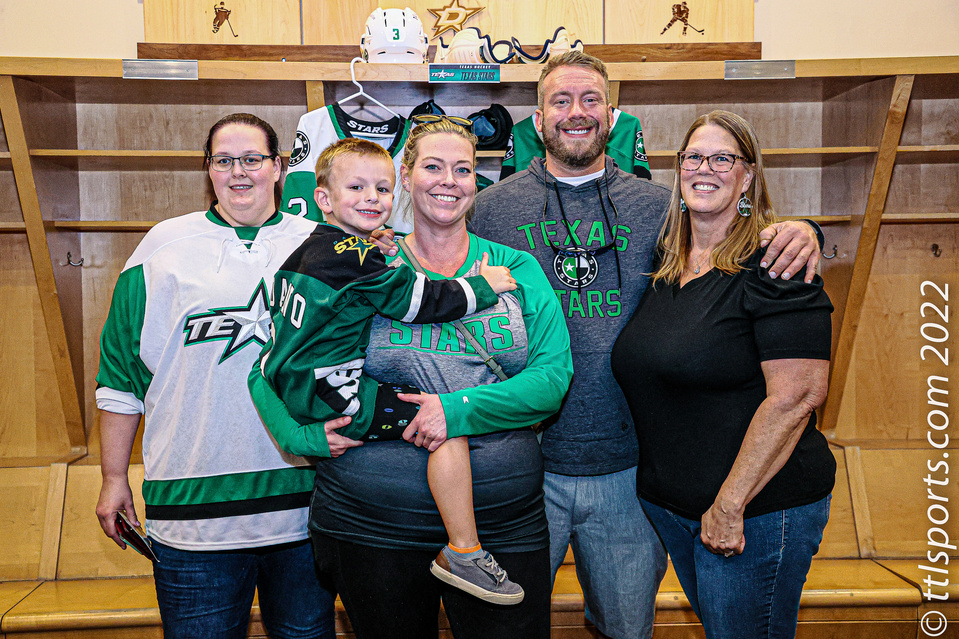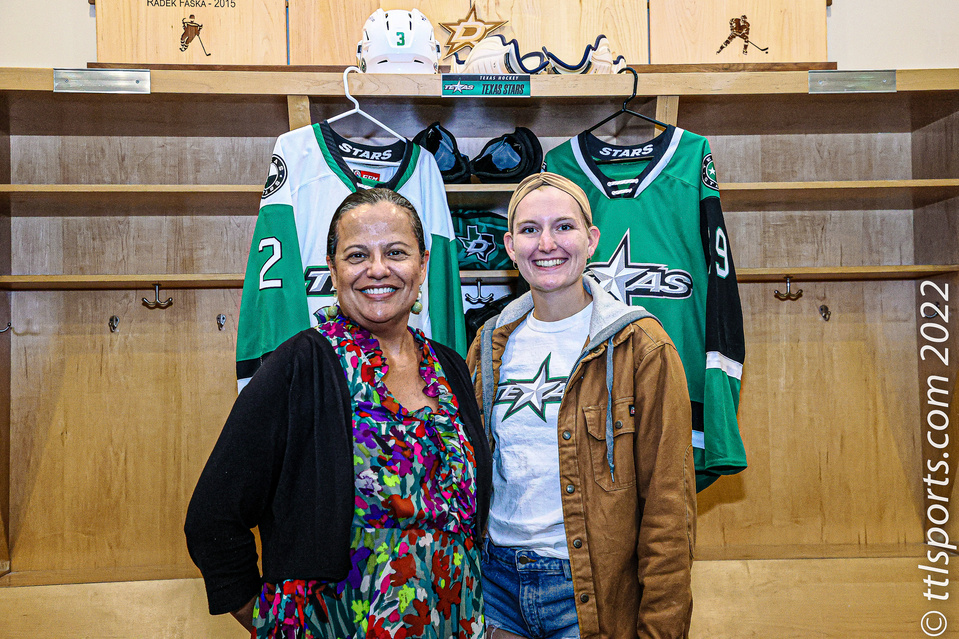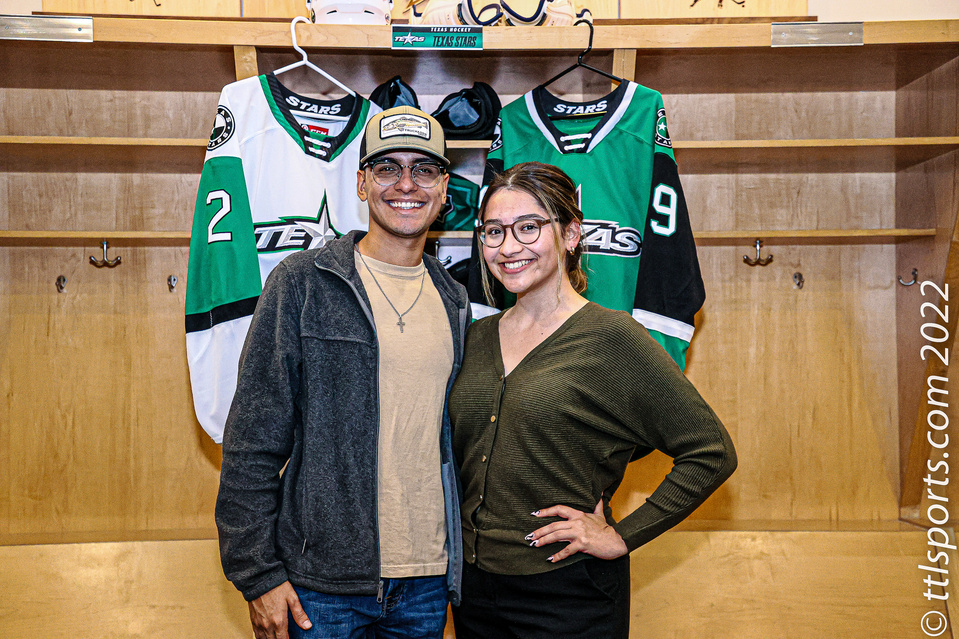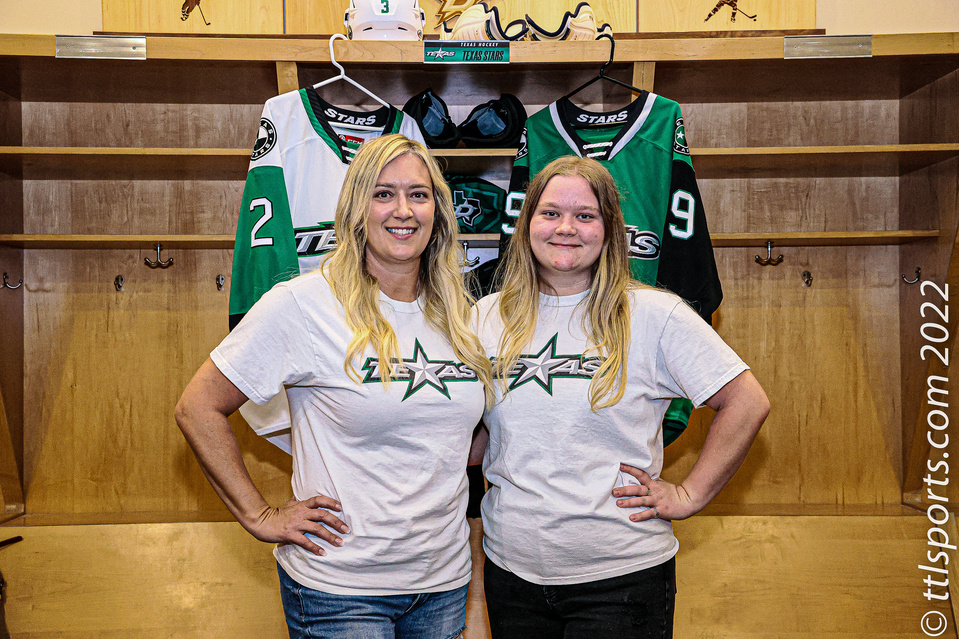 As the Dallas Stars completed the first week of their training camp at the HEB Center, and as the Texas Stars made ready for their own camp, the Texas Stars front office opened the HEB Center to Season Ticket holders.
Invitees received a behind the scenes tour of the HEB Center including the Press Box, Zamboni operation, and the team locker room.
John Peterson, Media Manager and voice of the Texas Stars, took fans through the ins and outs of producing a live sporting event. The games are broadcasted on the AHL and can be heard on the team's website.
Fans also got a sneak peek of the renovations to the team's locker room, complete only last week. Most notable was the Texas Stars backlit logo attached to the ceiling of the changing room. The locker room consists of stick / skate maintenance room, trainer's room, kitchen, exercise / weight room, coaches' offices, meeting rooms and the dressing room.
The highlight of the tour for many fans was getting their picture taken in front of one of the dressing room stalls.
Dallas' camp continues in Frisco, and Texas' camp opens next week.