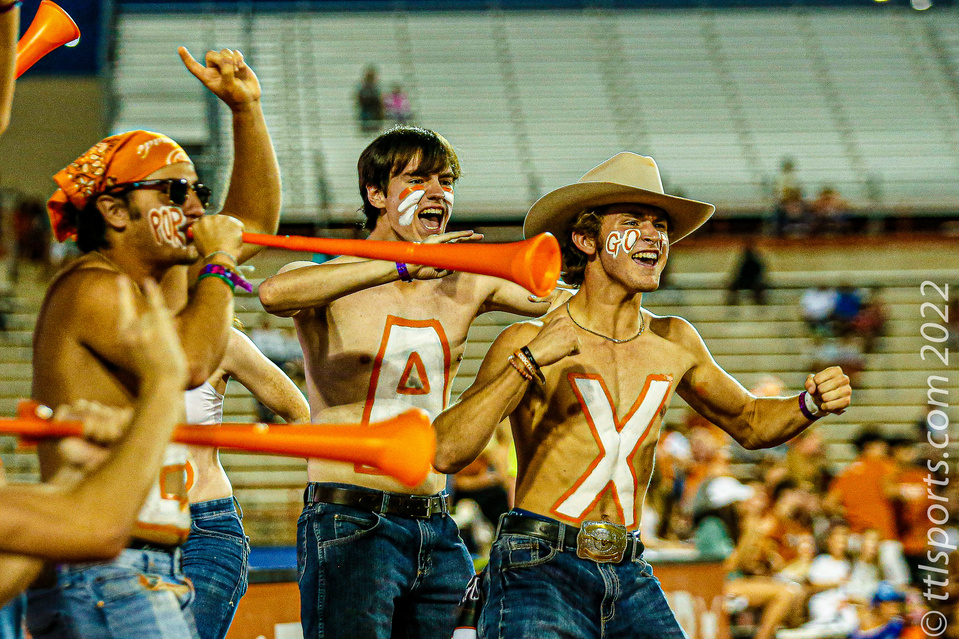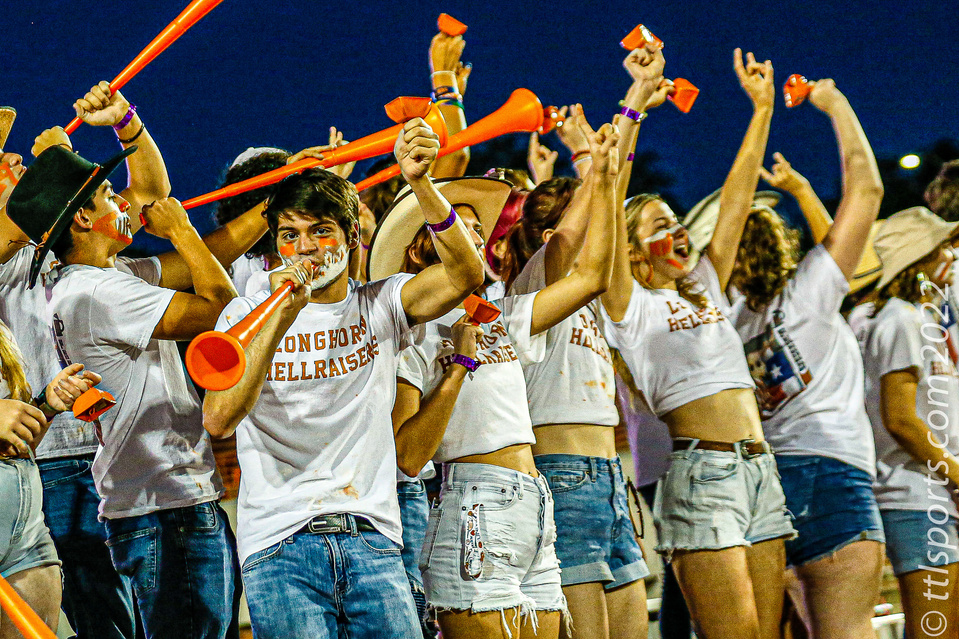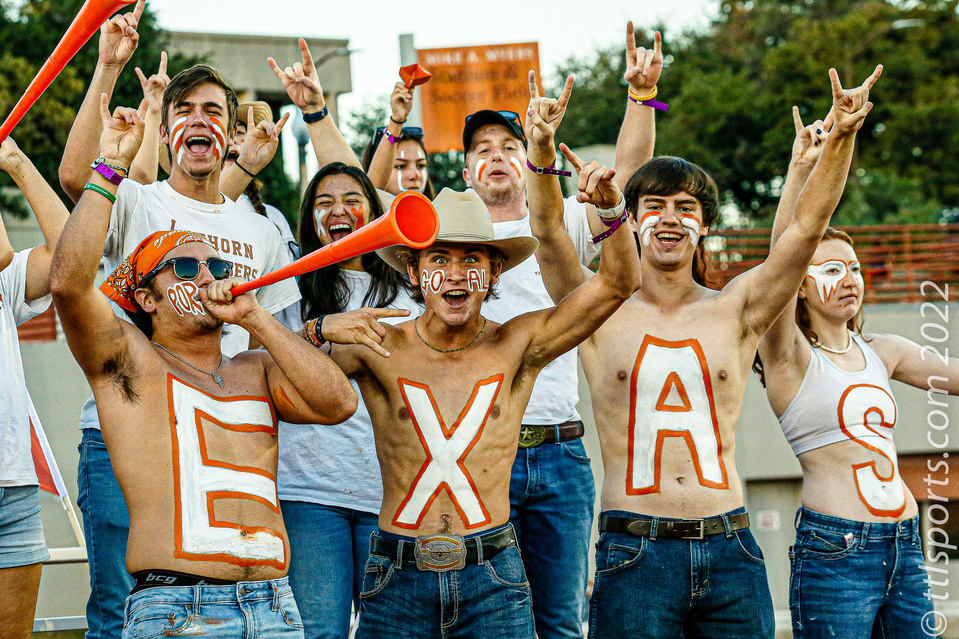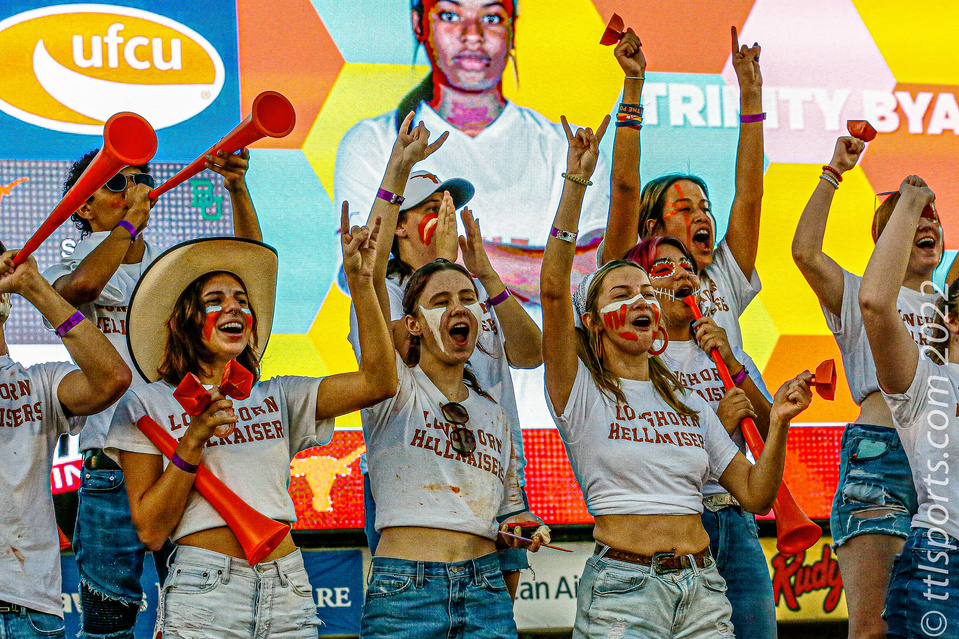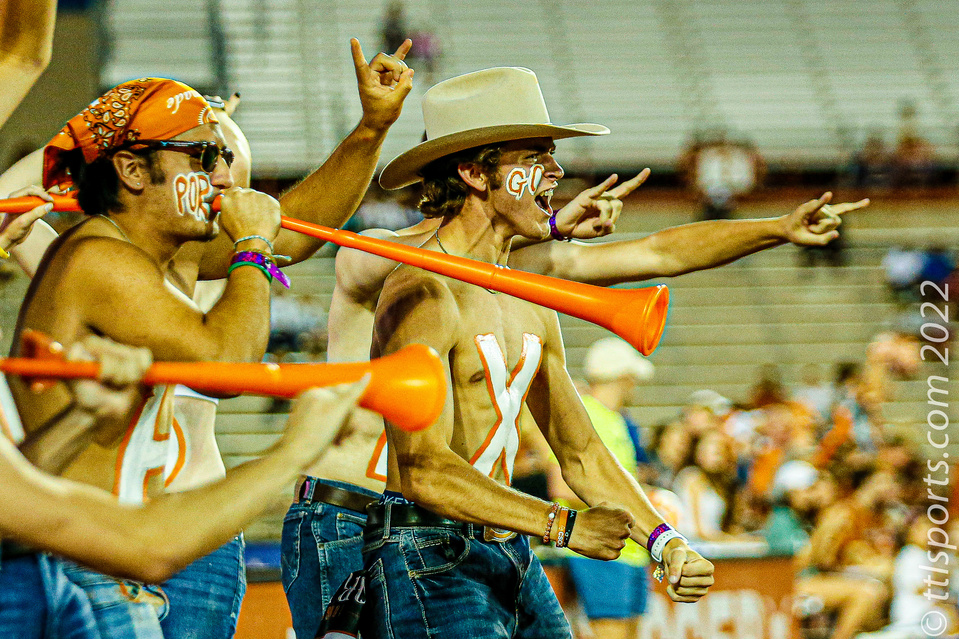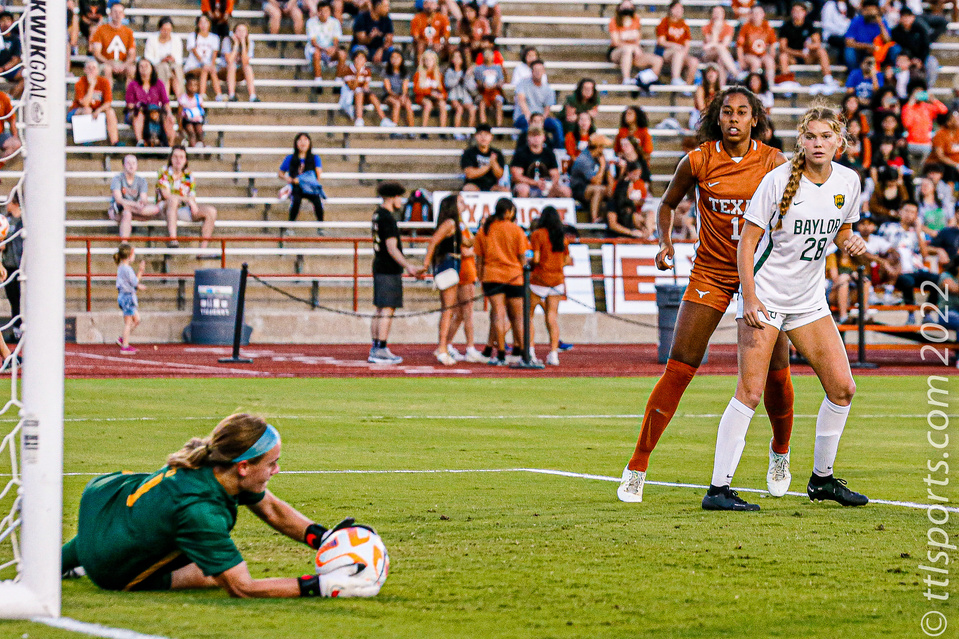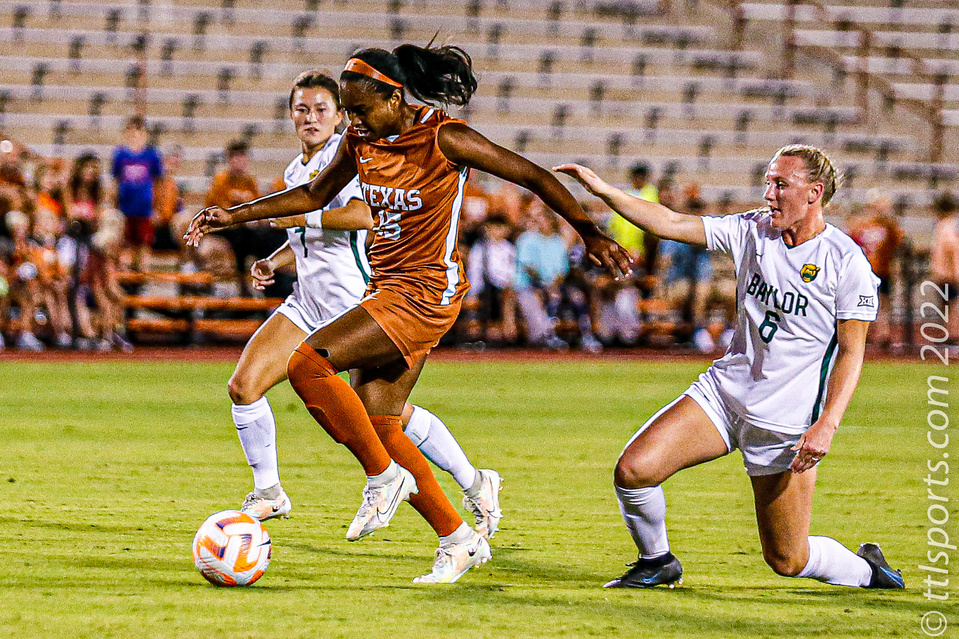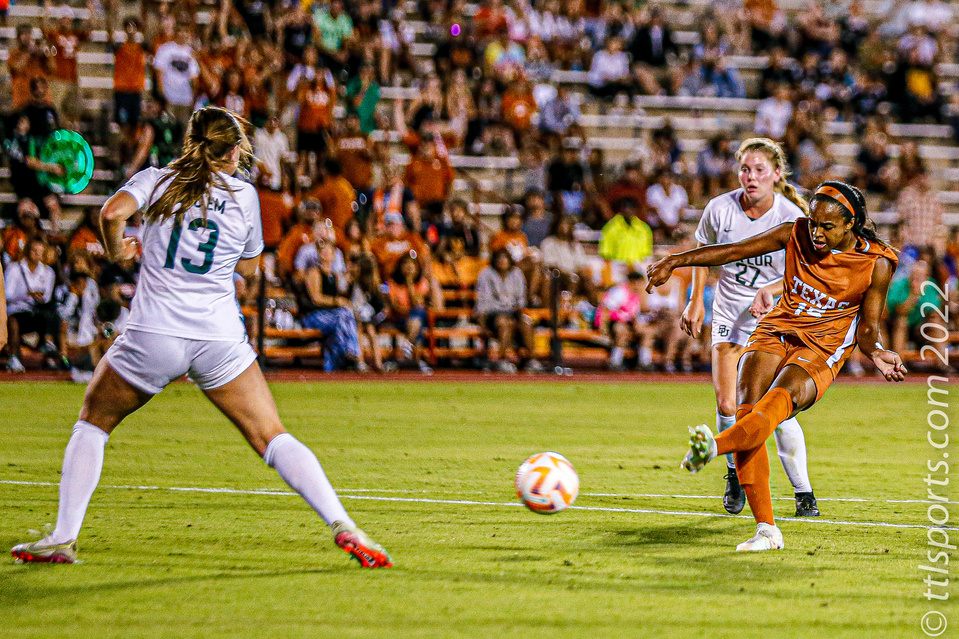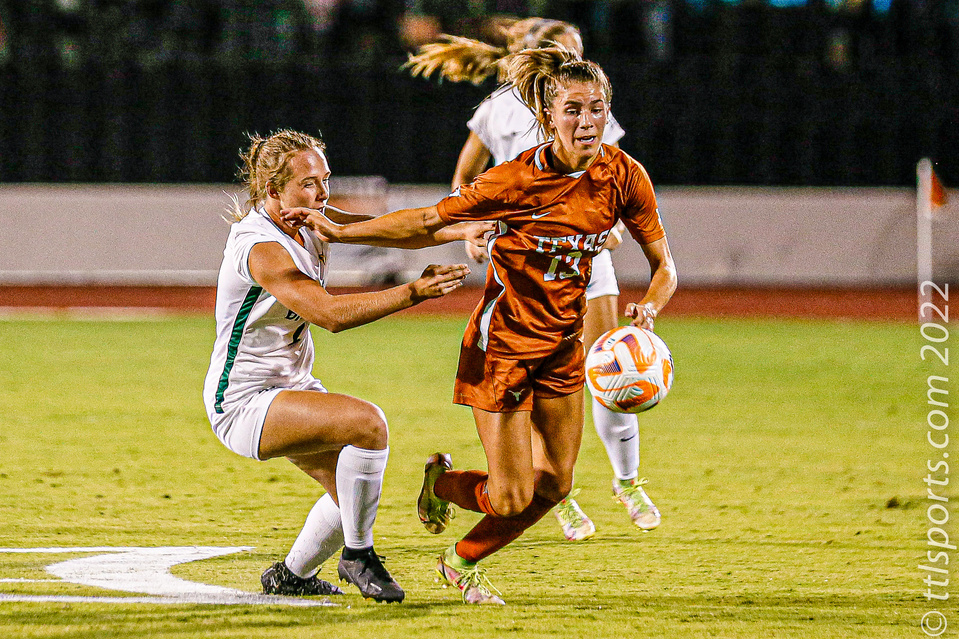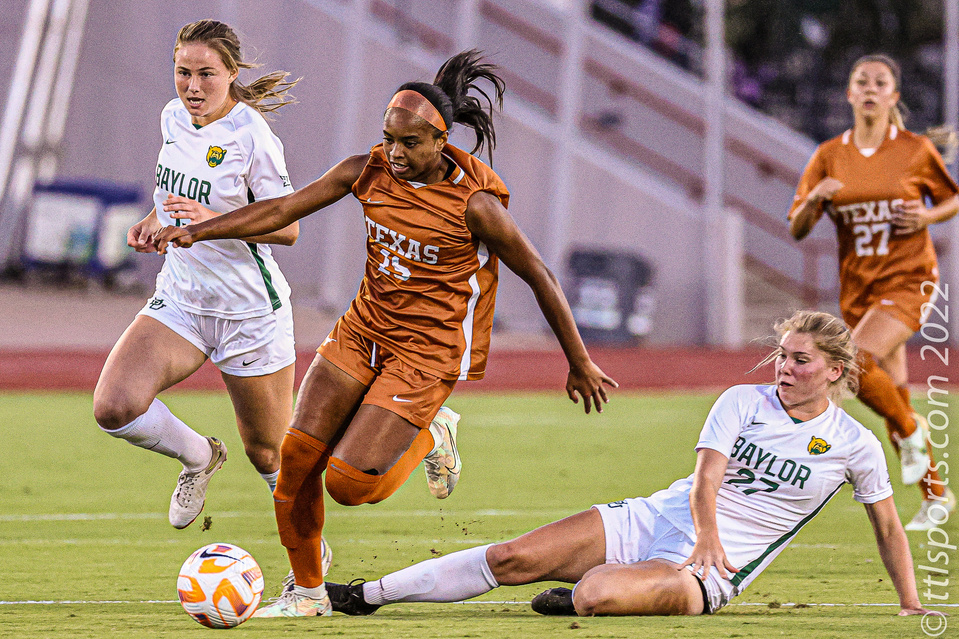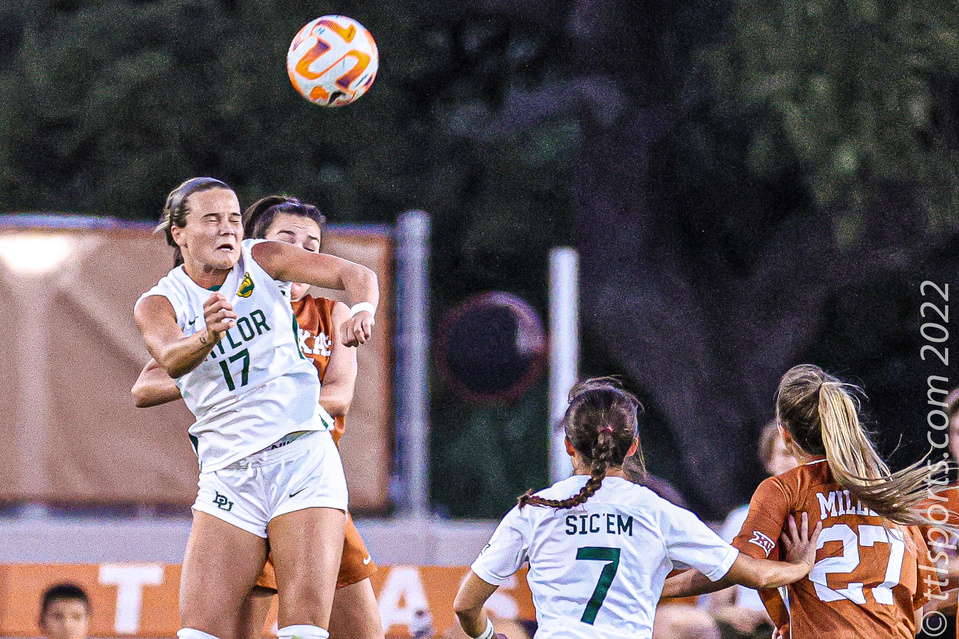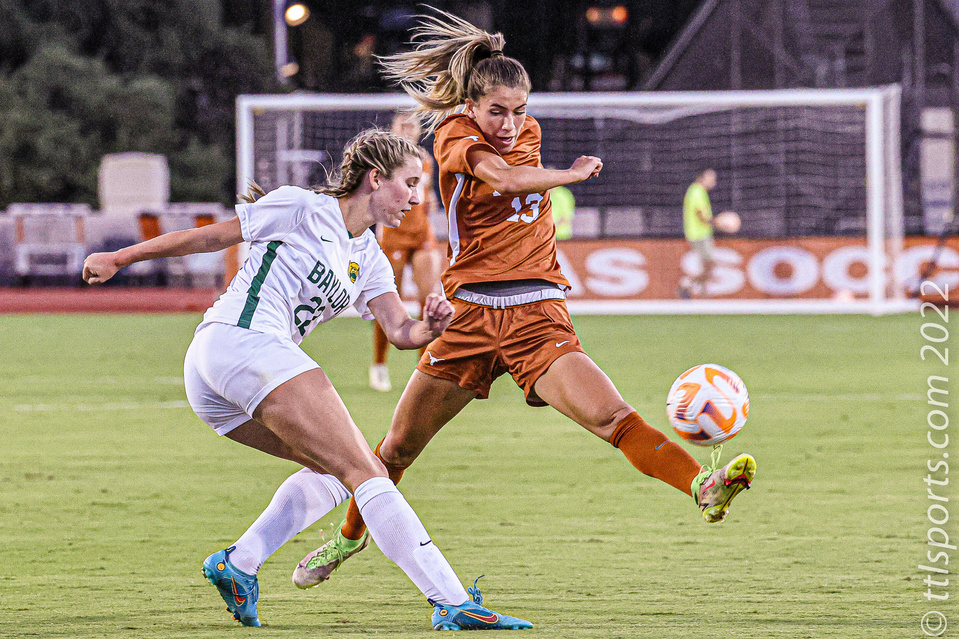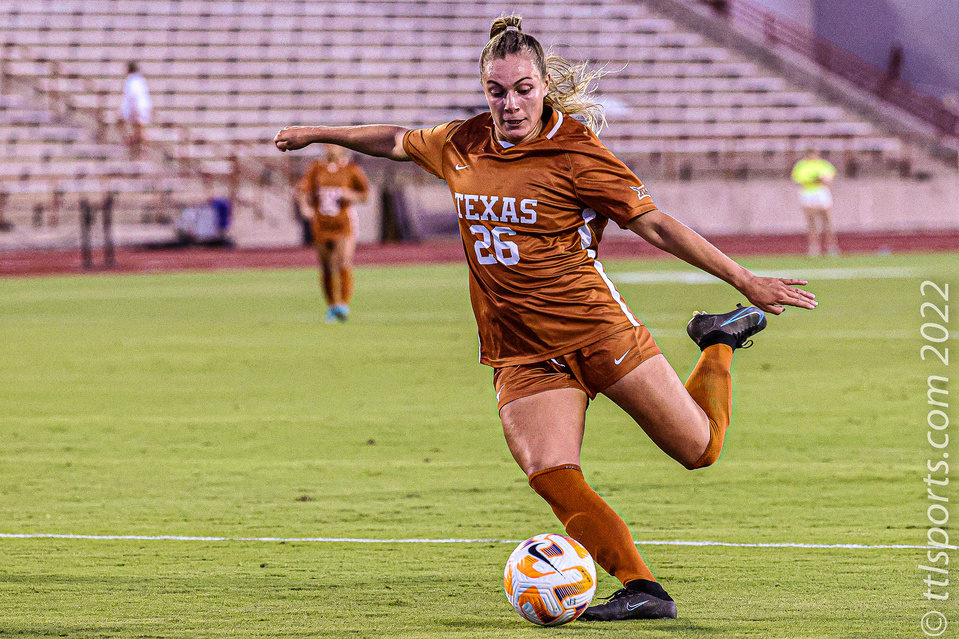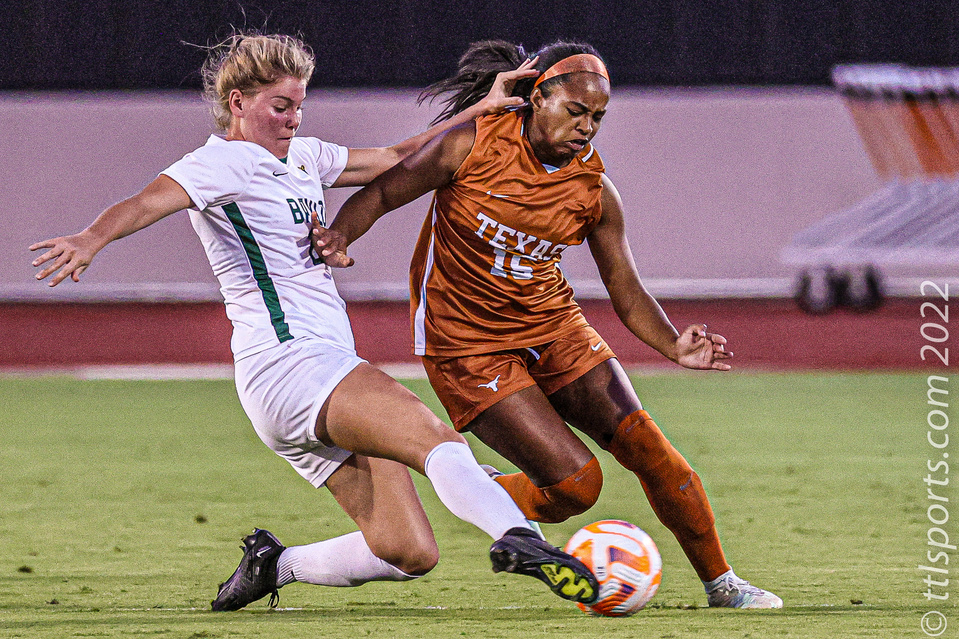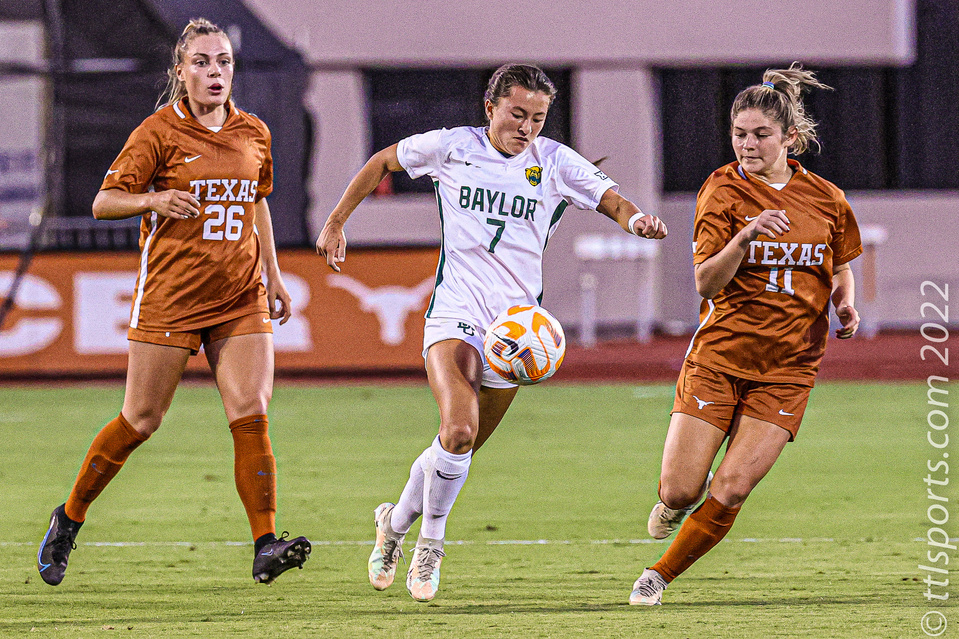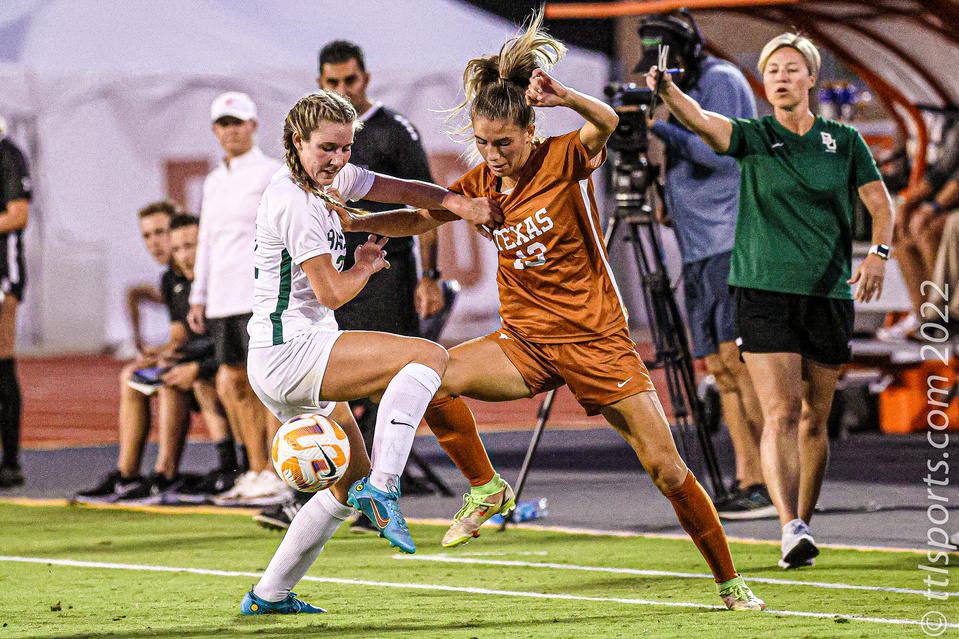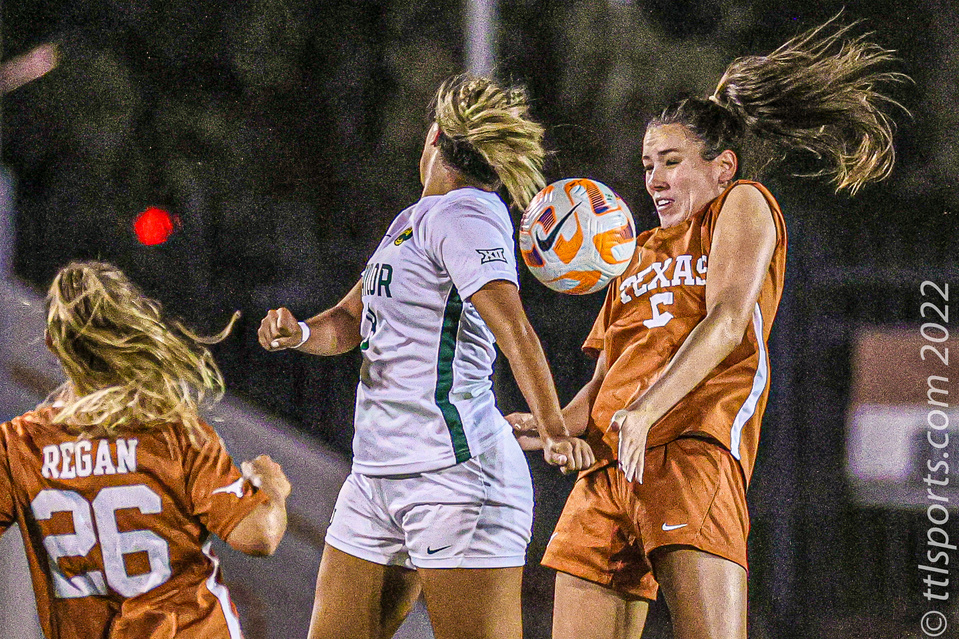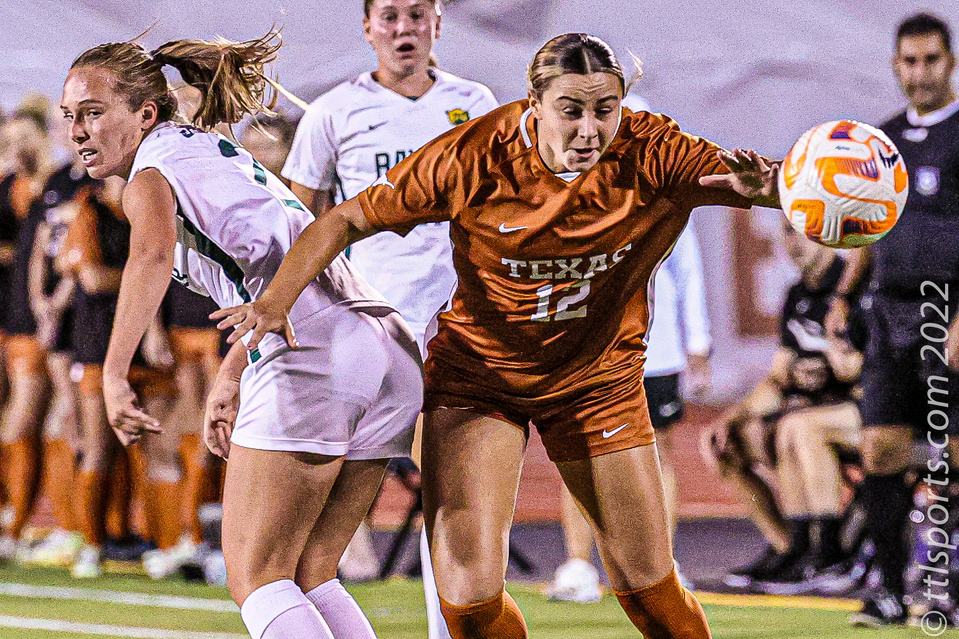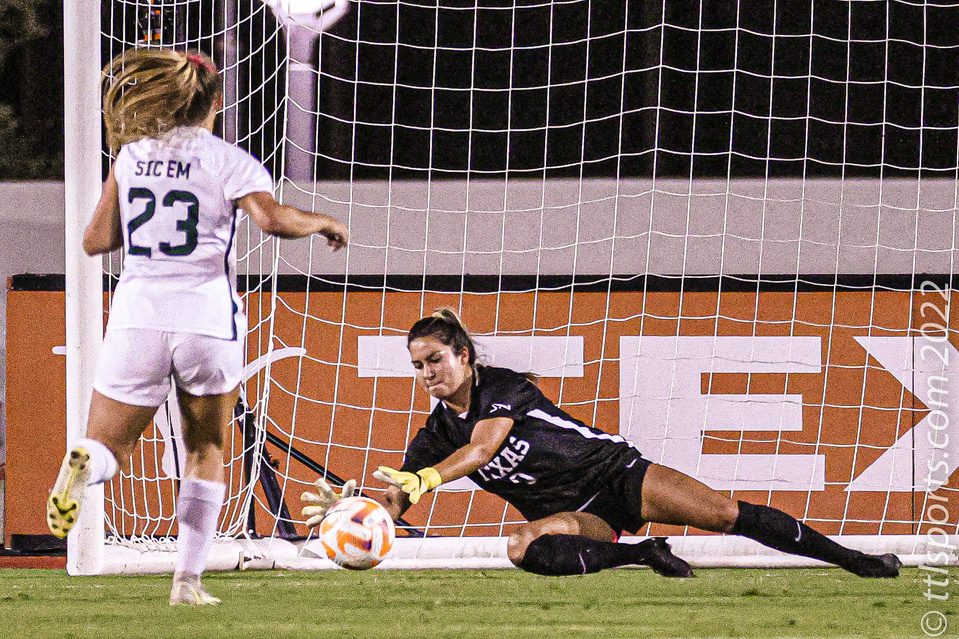 Trinity Byars scored her Big 12 Conference-leading 11th goal of the season to push Texas past Baylor by a score of 1-to-0. The second largest crowd of season (3130) came out to support the Longhorns in their victory.
Byars' goal came in the 28th minute, as she split two defenders before taking the shot from the top of the box. Byars is just one goal from tying her career high of 12 goals set last season as a freshman. The 11 goals ties her for seventh in single-season scoring in Texas program history.
Longhorn goalkeeper Savannah Madden earned the clean sheet, making a season-high nine saves. The win was her 21st career solo shutout.
The game wasn't as close as the score would indicate.
While Baylor did generate some interesting stats, out-shooting Texas 9-to-4 shots on-target, and committing fewer fouls (5-to-13) but Texas was never really challenged. Baylor did play a tight match, engaging UT early as they advance the ball with an aggressive defense.
Elizabeth Kooiman came off the bench to generate 5 of the 9 shot in 59 minutes on the pitch.