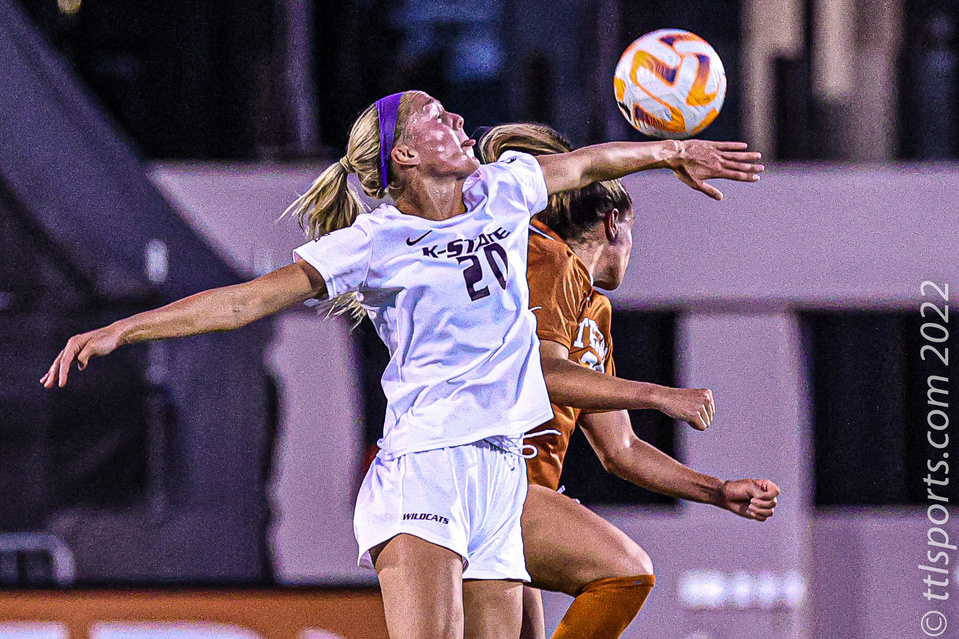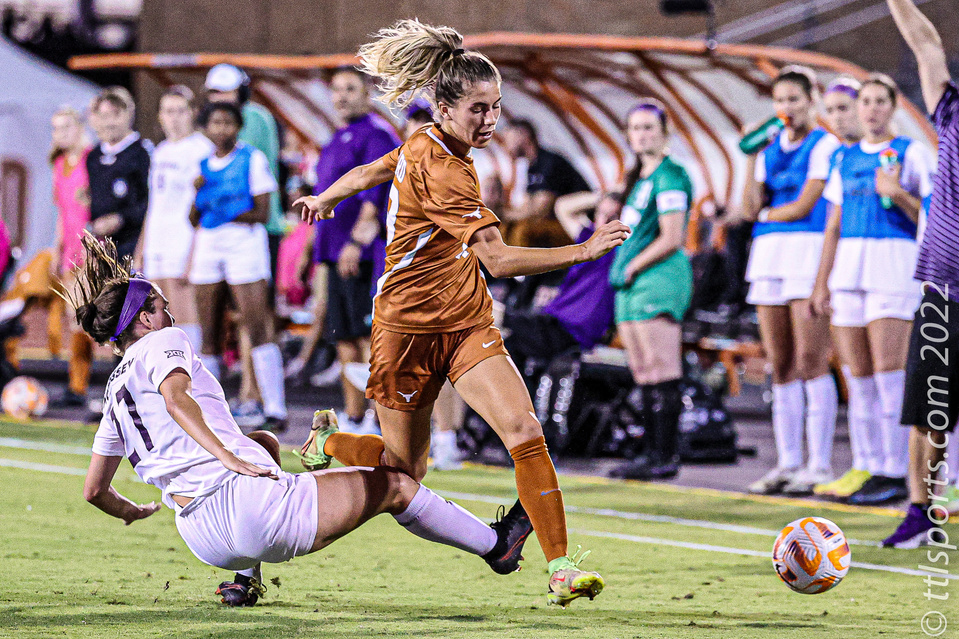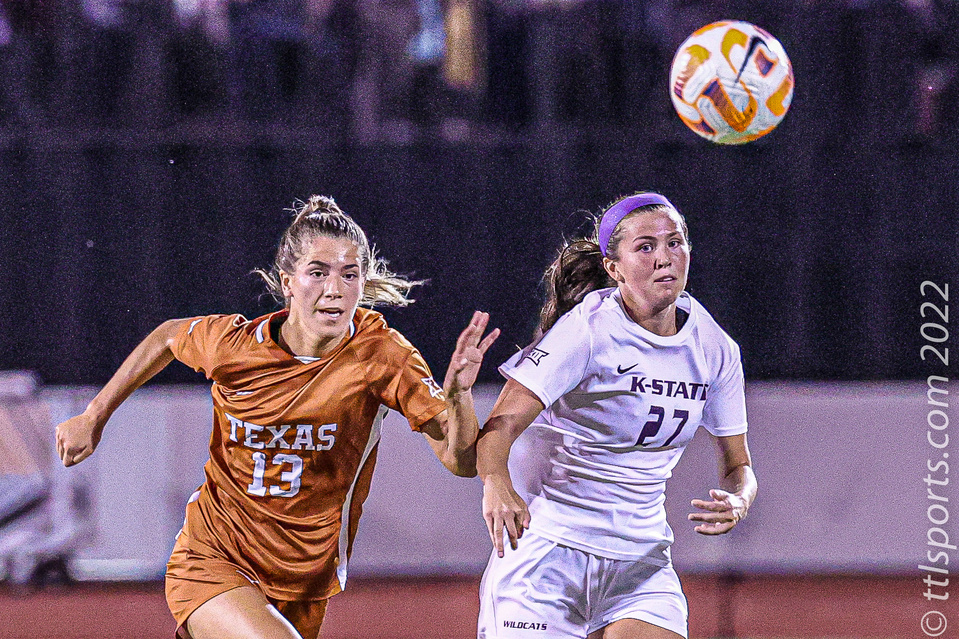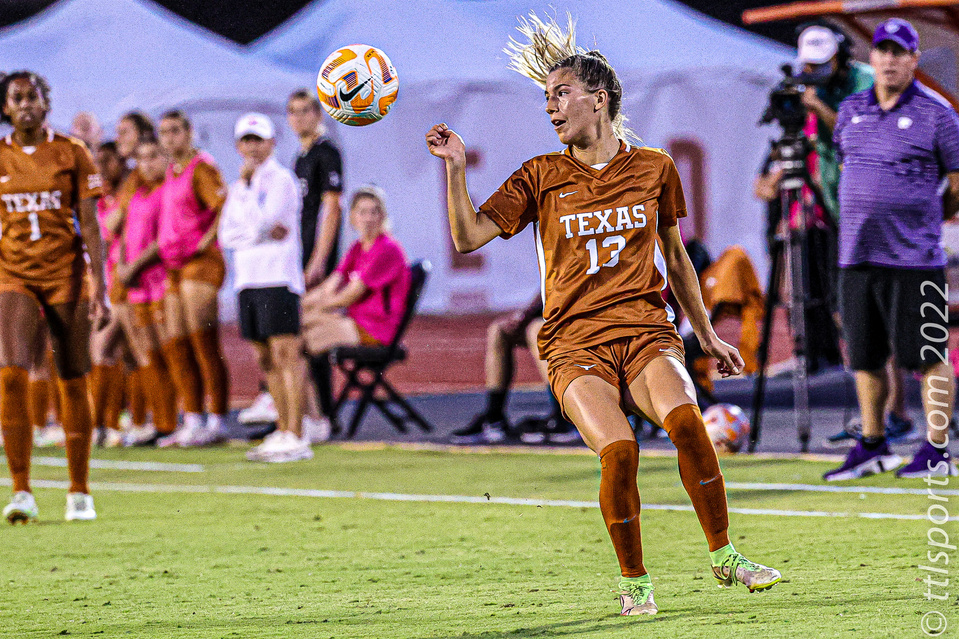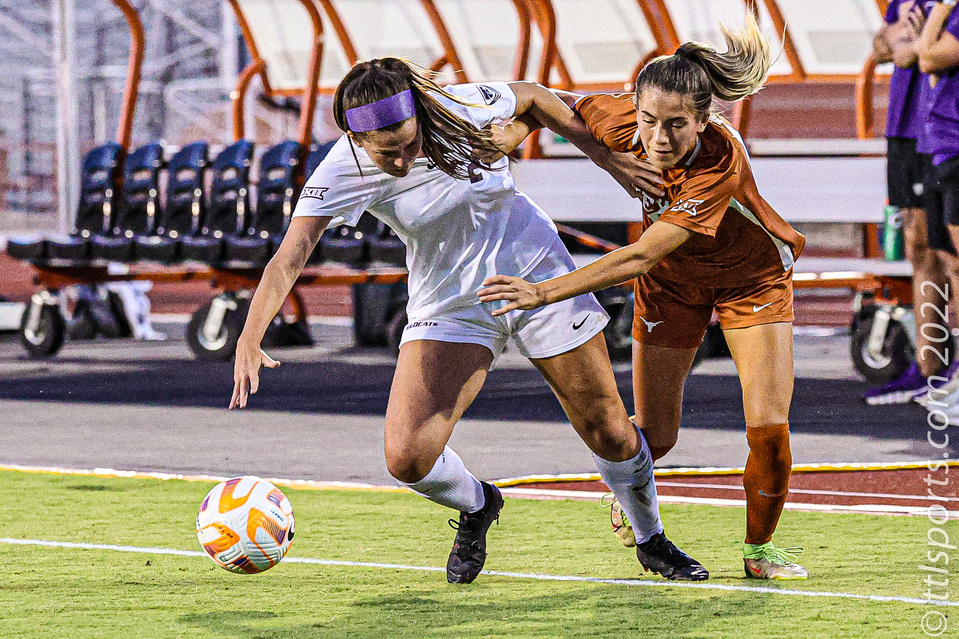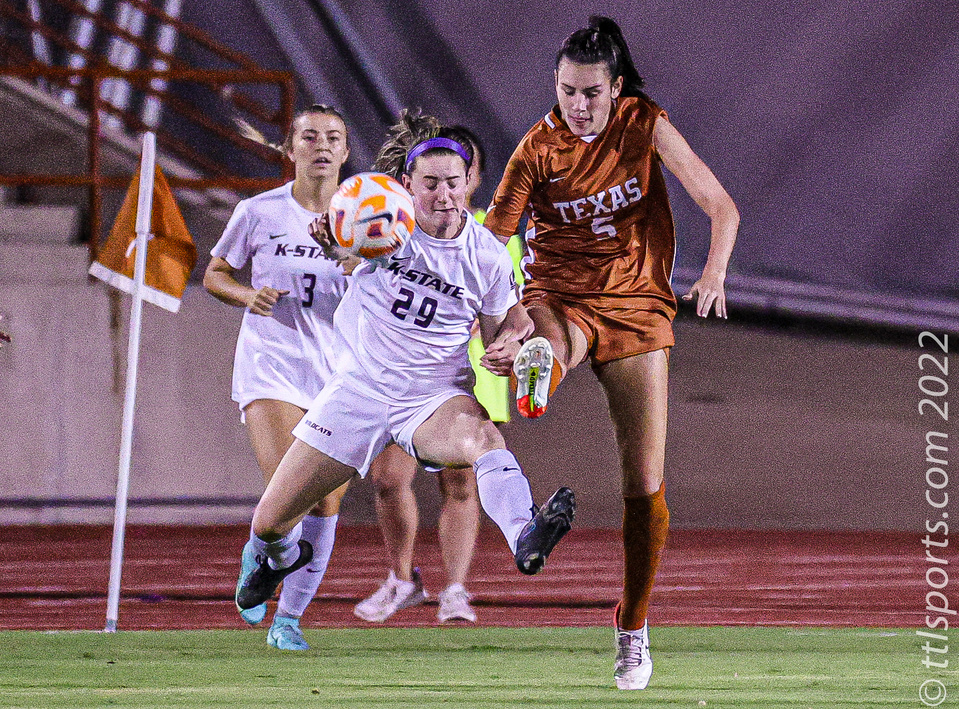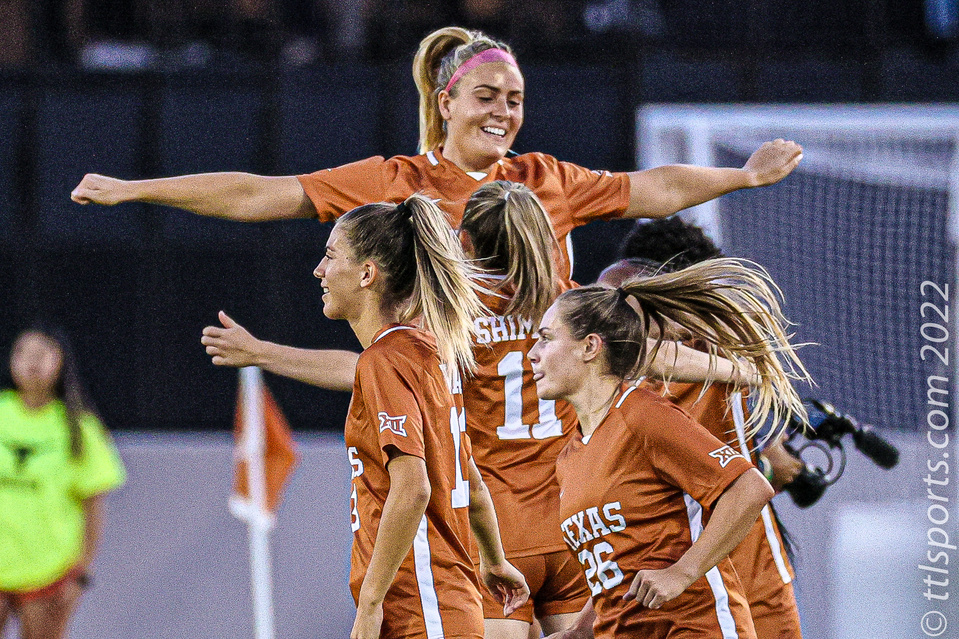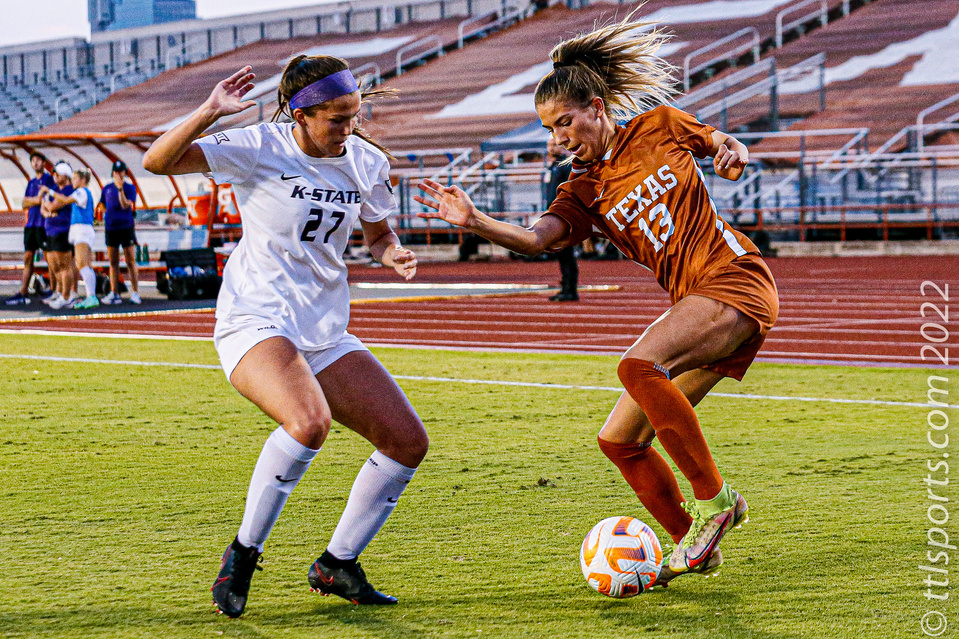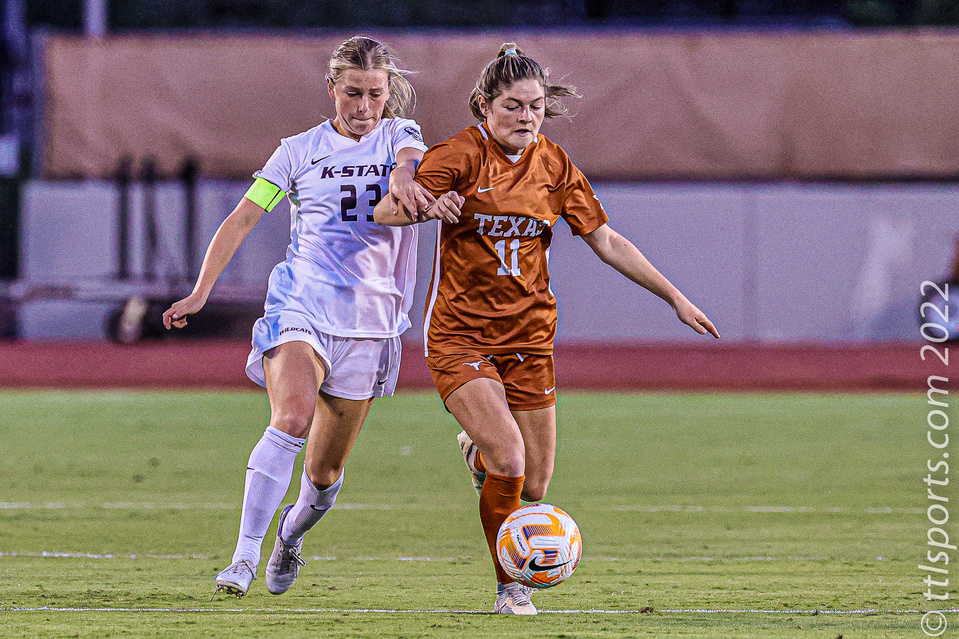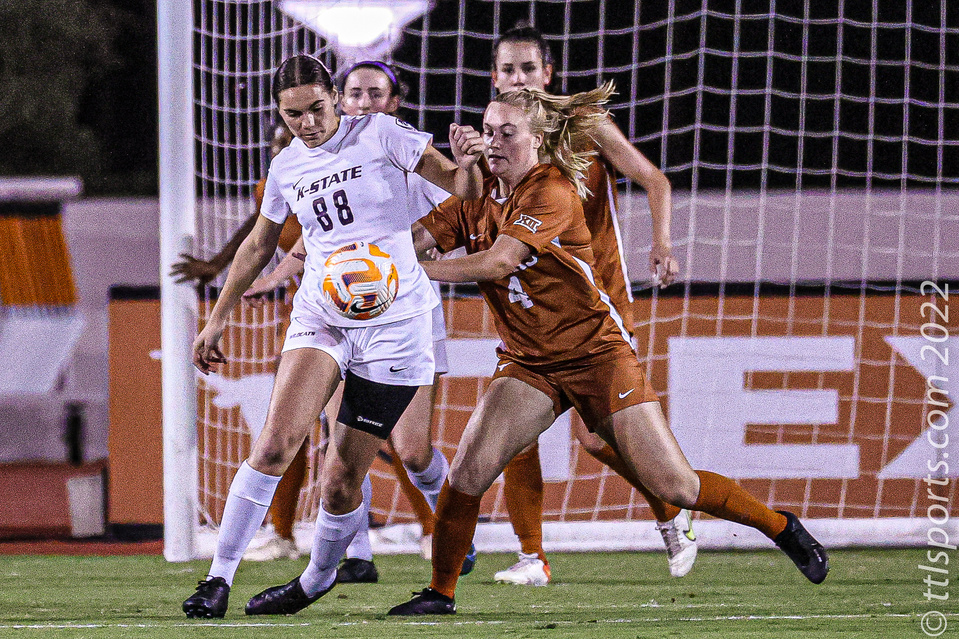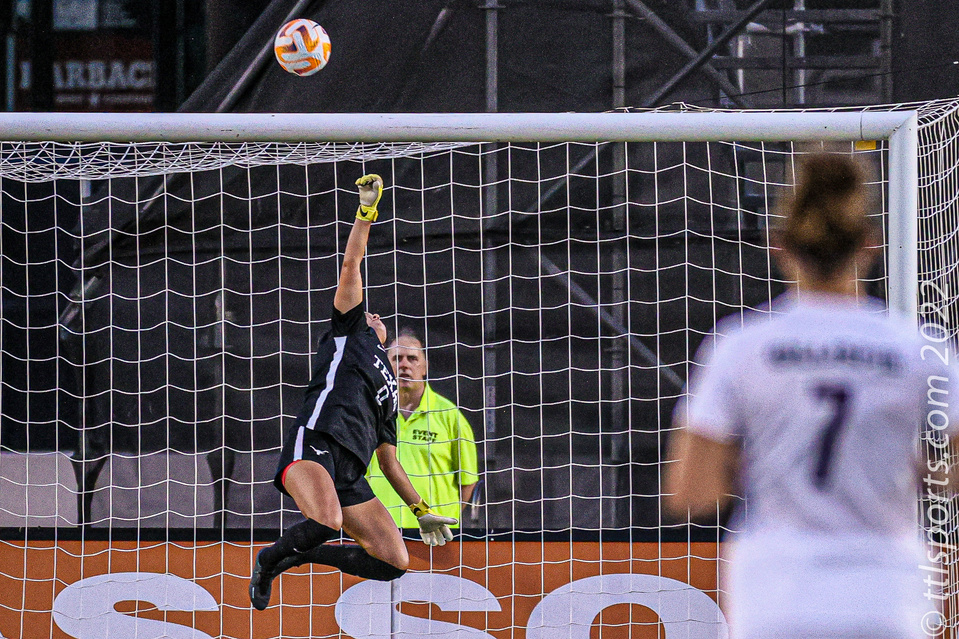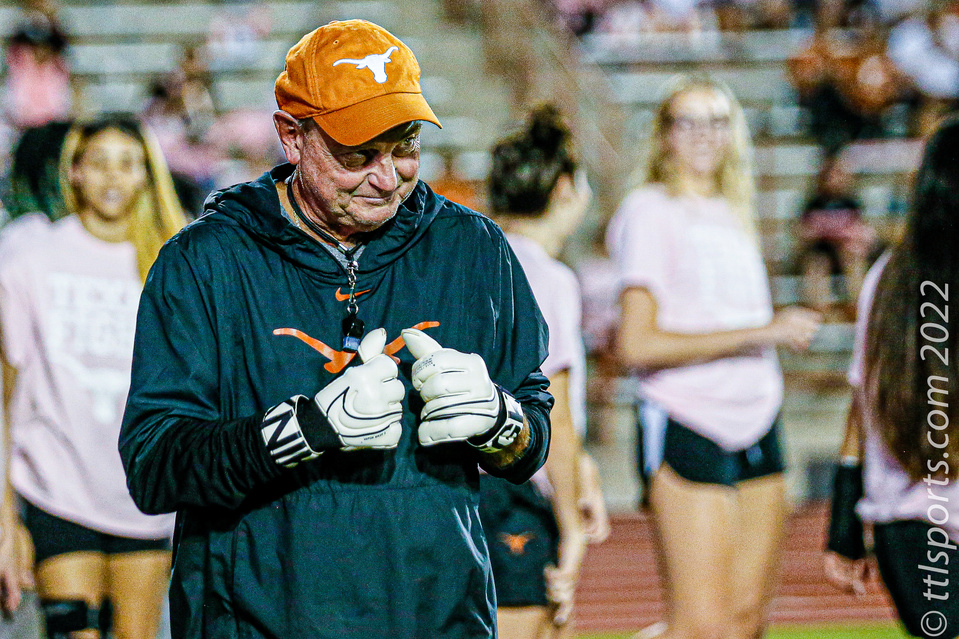 After a lackluster first half, the University of Texas Longhorns women's soccer team (9-1-3, 3-0-1) over powered the Kansas State University Wildcatss (4-7-2, 0-3-1) by a final score of 4-to-0 in a Big 12 Conference matchup. Texas' goals all came within a 14-minute window in the second half.
Texas extends its program record Big 12 Conference regular-season unbeaten streak to 13 straight matches (9-0-4) with the win.
Texas a led by fifth-year senior Cameron Brooks who opened the scoring in the 68th minute of play. Brooks tallied her second goal of the match, her first career brace, for the Longhorn's third goal.
EmJ Cox netted the Longhorn's second goal of the match, her fifth of the season. Sophomore Jilly Shimkin tallied Texas' final goal of the match, also her fifth of the season. Sophomore Trinity Byars matched a career best with three assists in the effort. Byars had seven assists on the season.
Goalkeeper Savannah Madden logged her sixth clean sheet of the season, staring down 11 shots, five on-target.
The Longhorn out-shot the Wildcats 21-to-11, including 10-to-5 in shots on goal. Texas led and led 12-to-2 in corner kicks.
Texas again played without the injured sophomore midfielder Lexi Missimo. Missimo was on the sidelines, but it day-to-day with a lower leg injury.
Texas Women's Basketball head coach Vic Schaefer made a surprise appearance at halftime. Schaefer donned goalkeeper gloves to face penalty kicks from his players. Suffice it to say that coach Schaefer and his players excel in basketball over soccer.