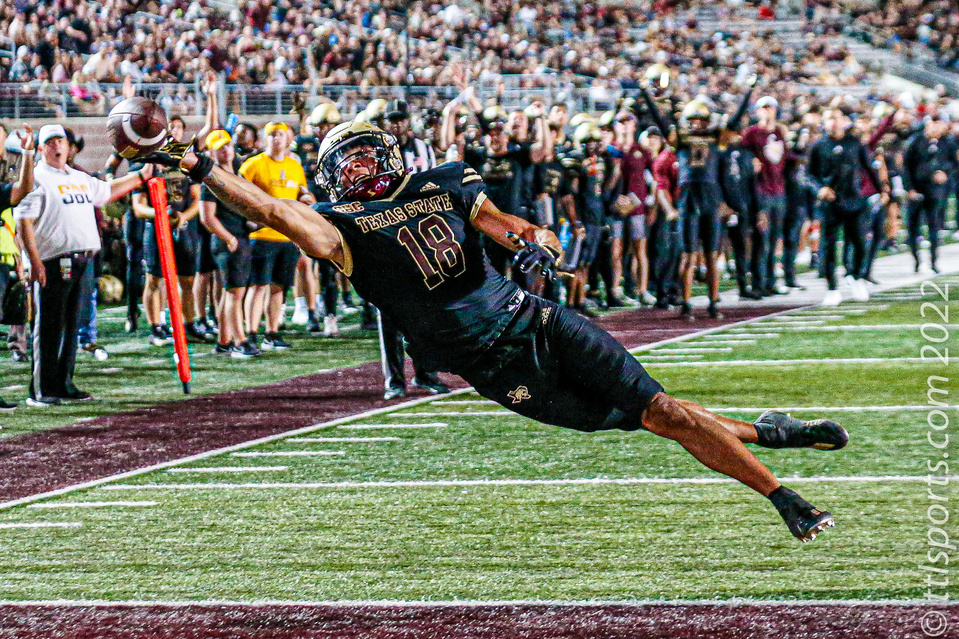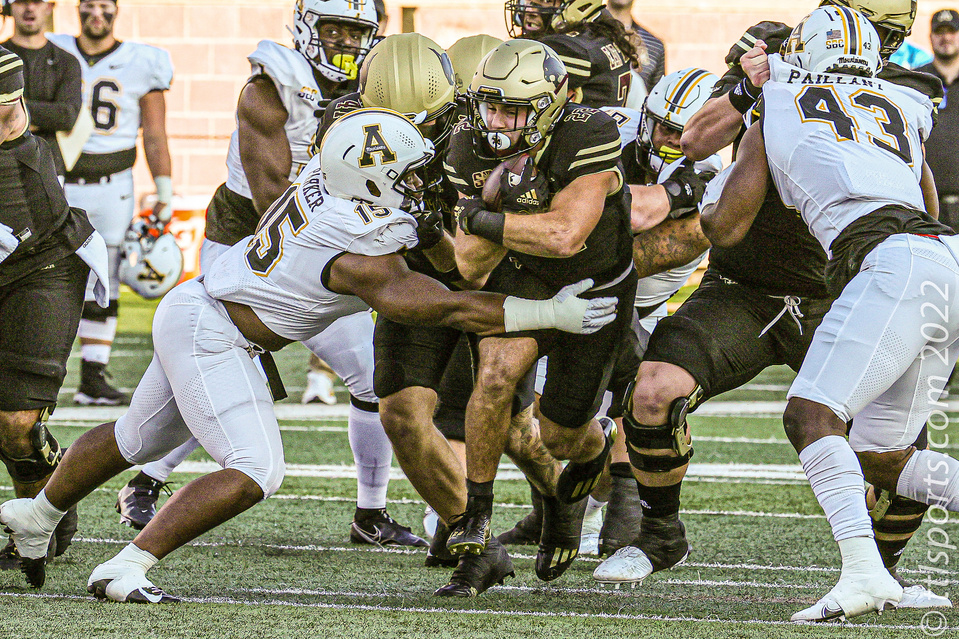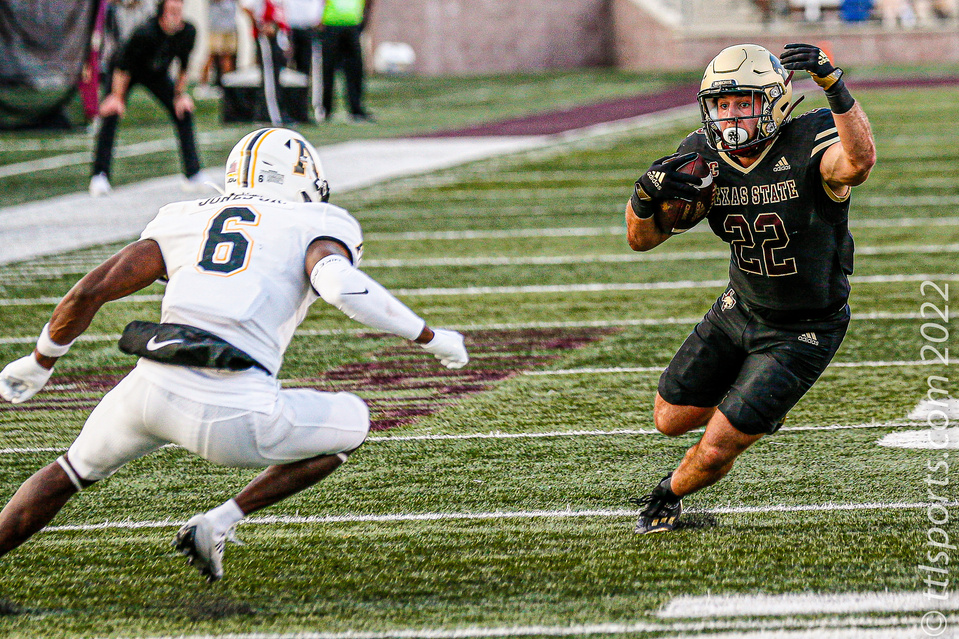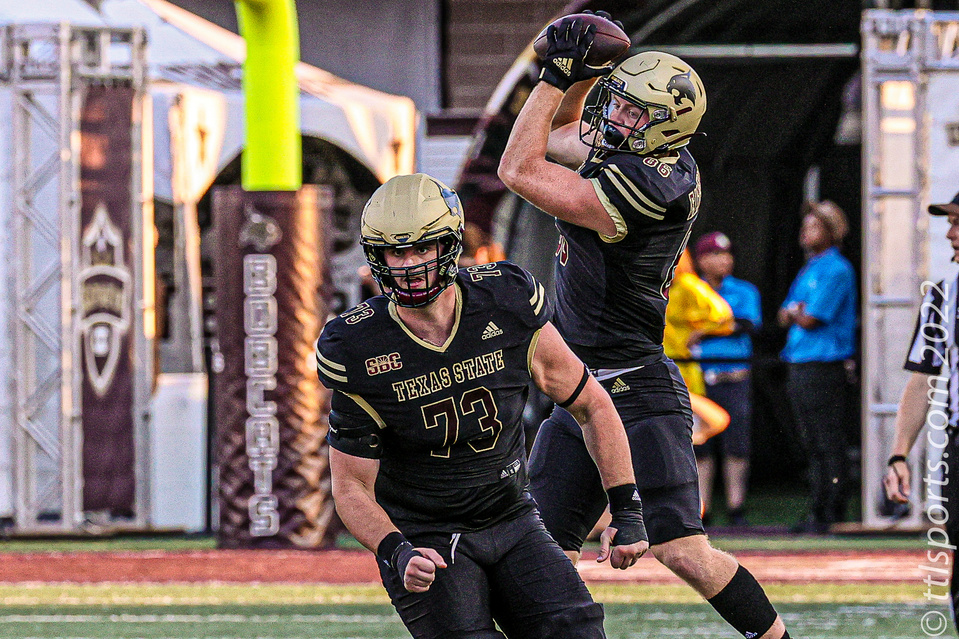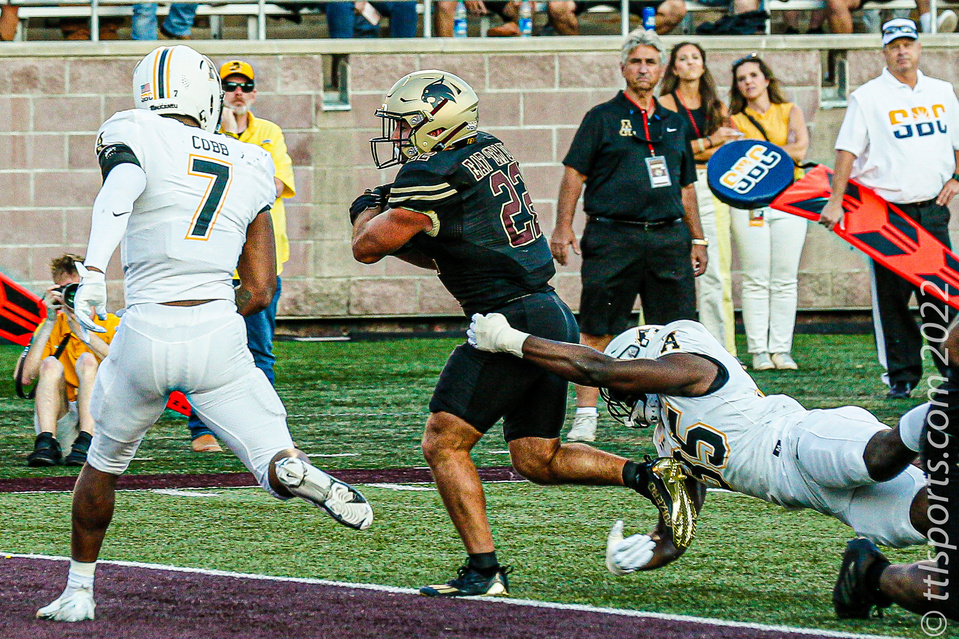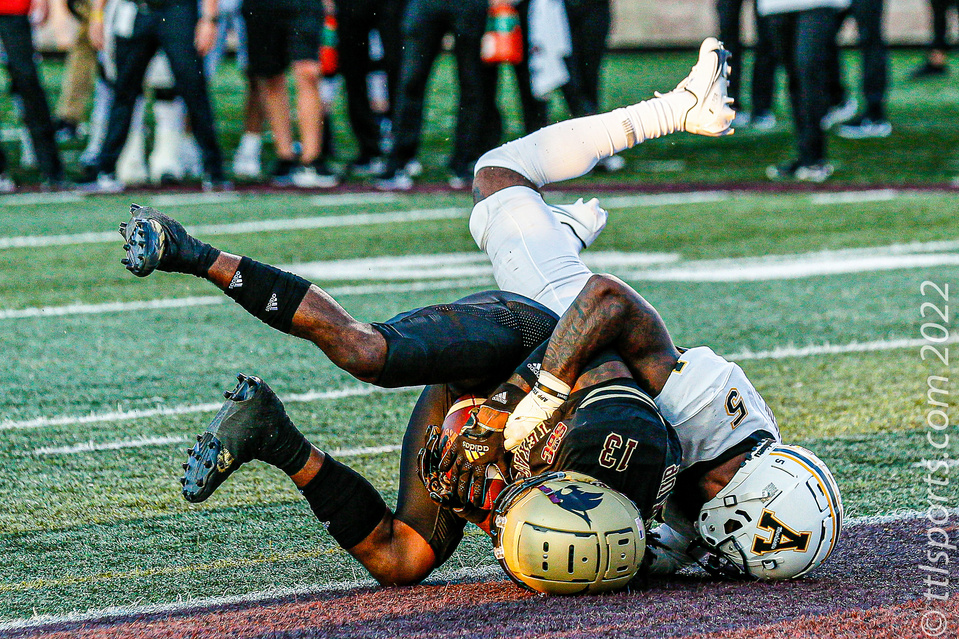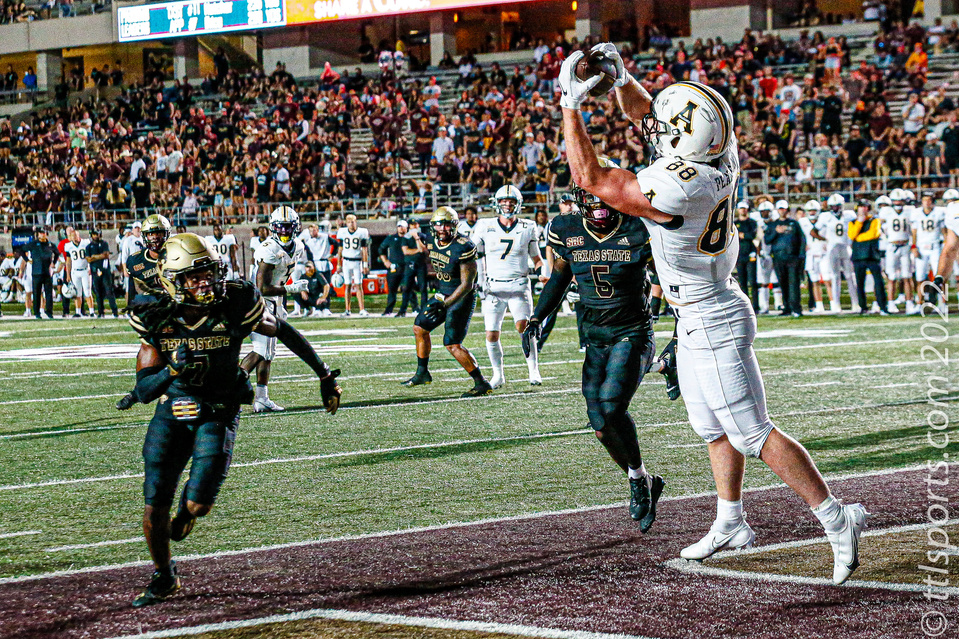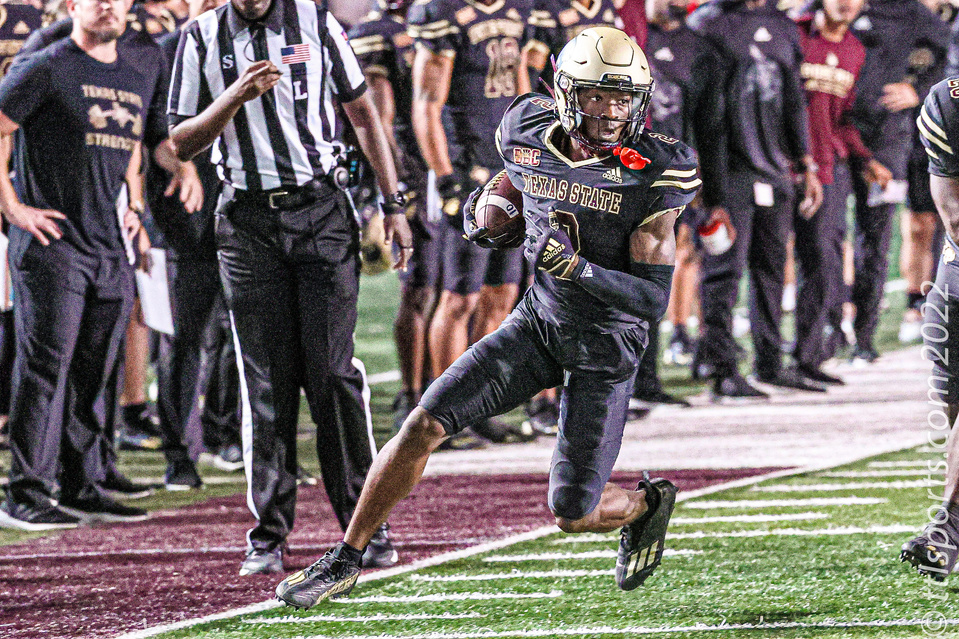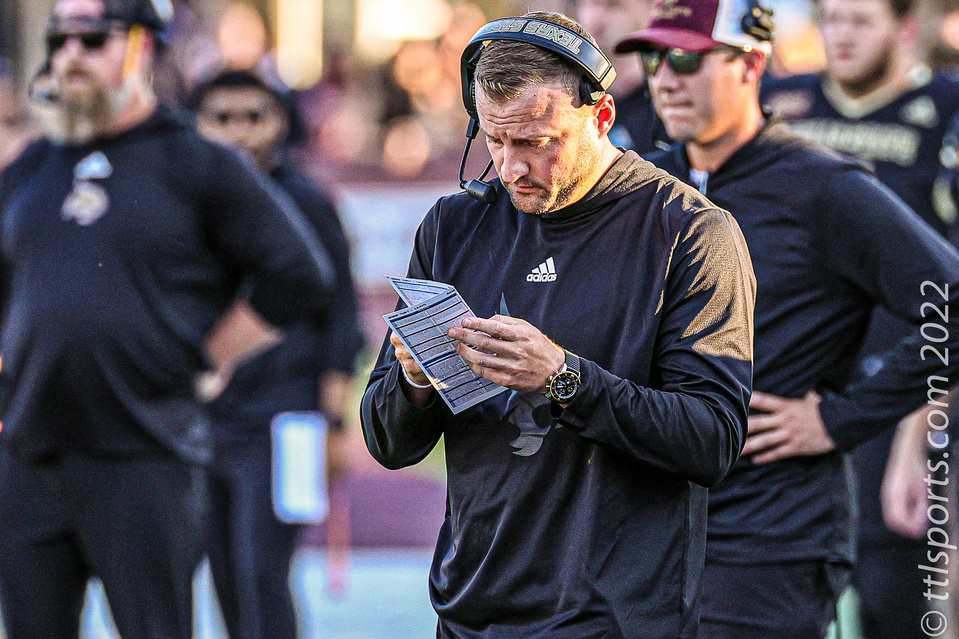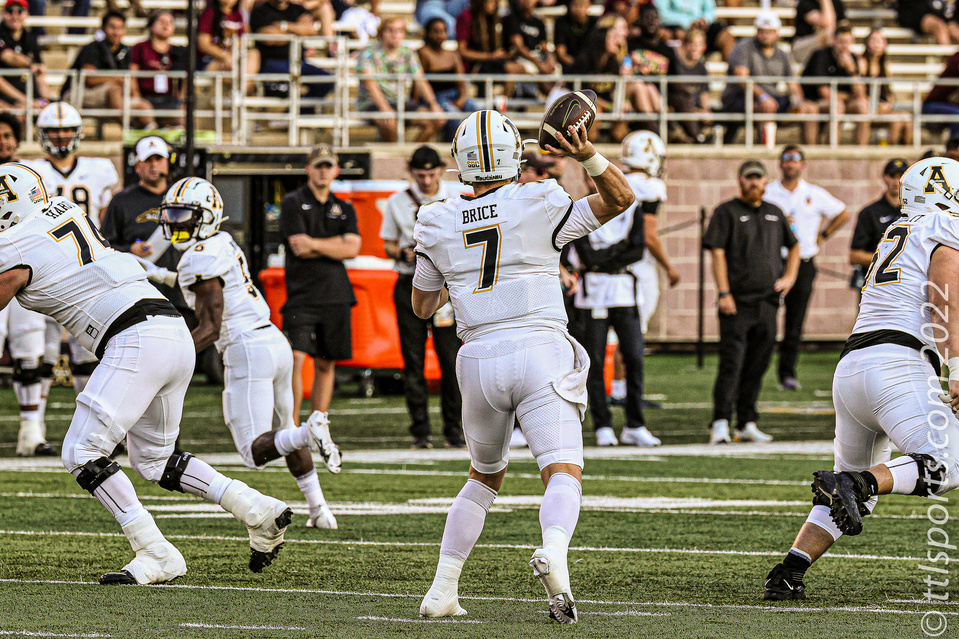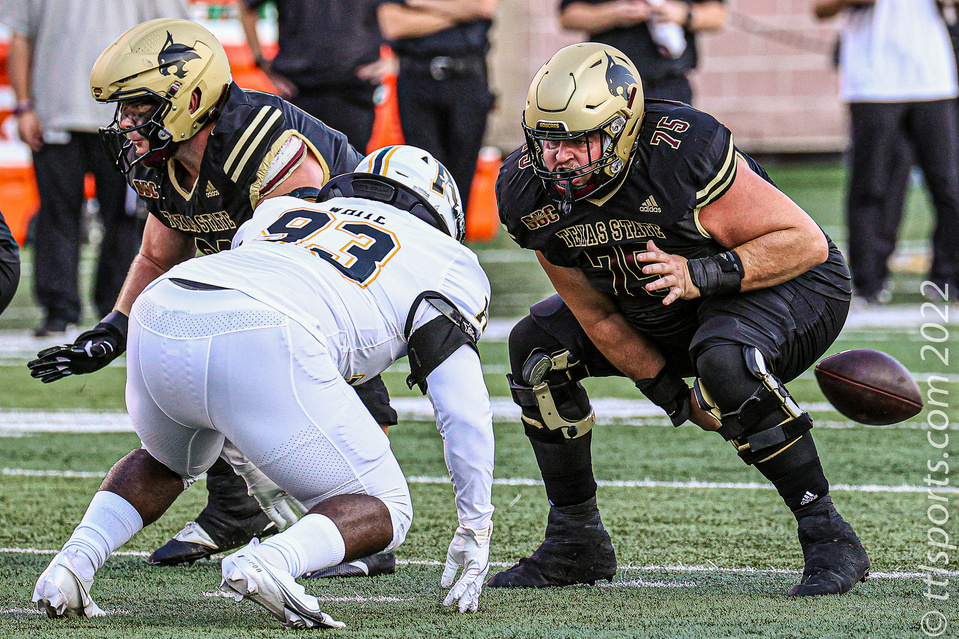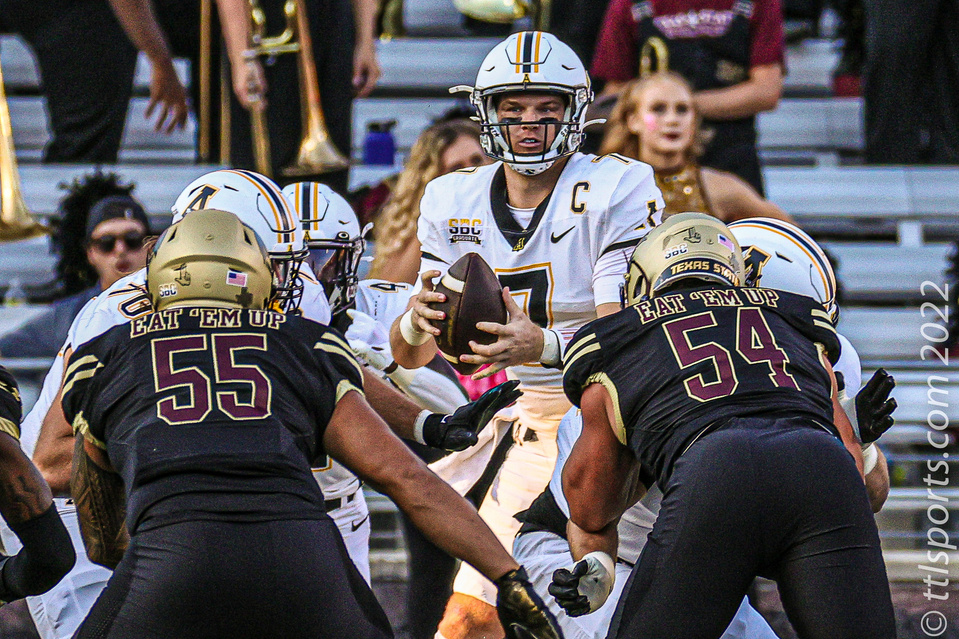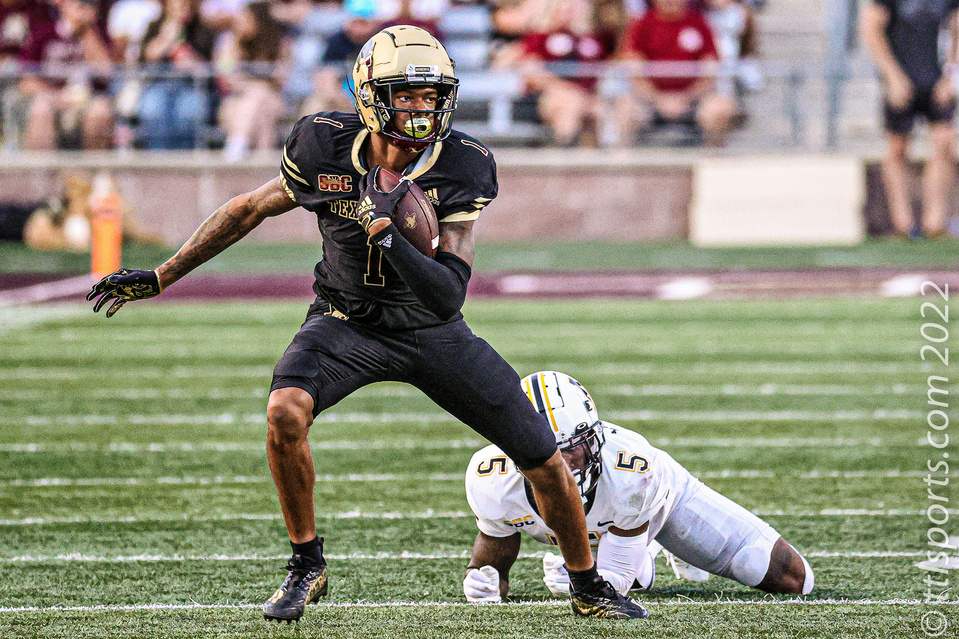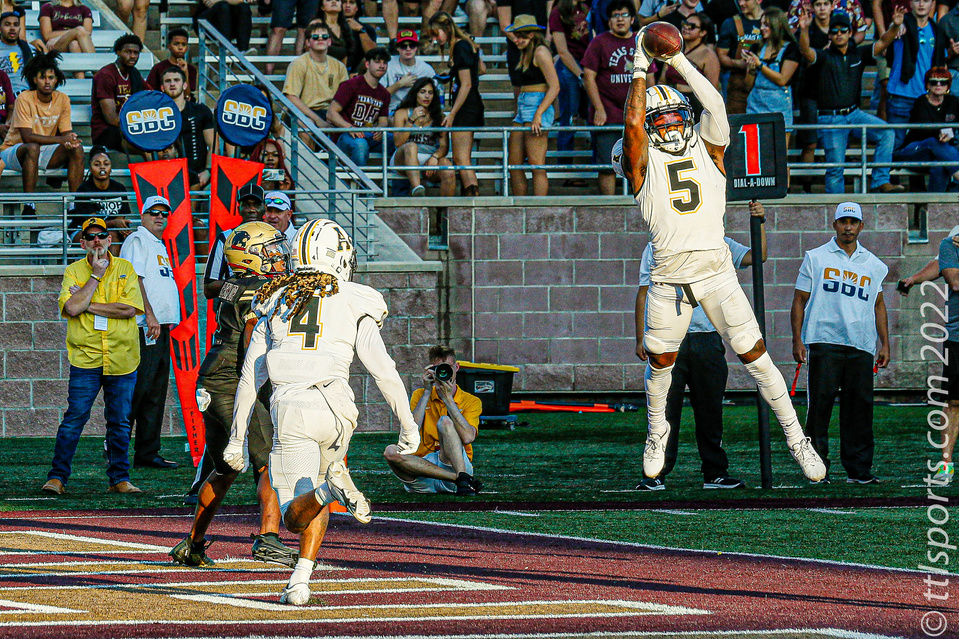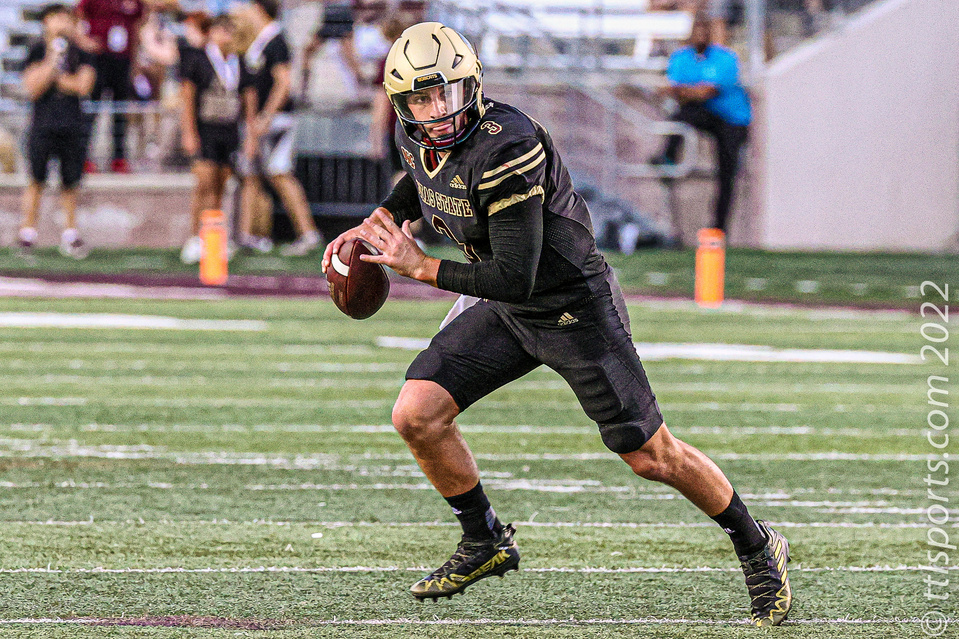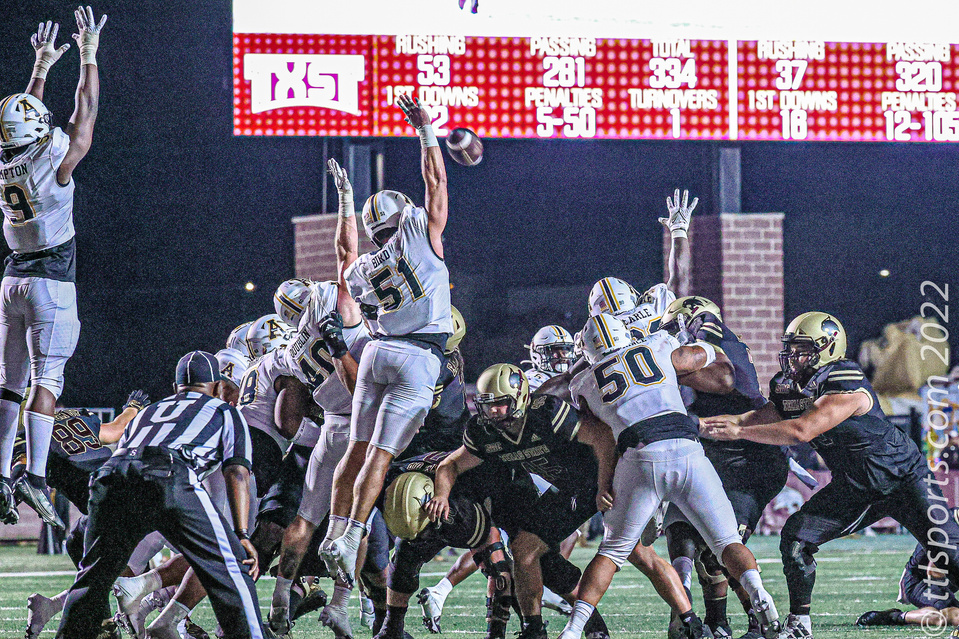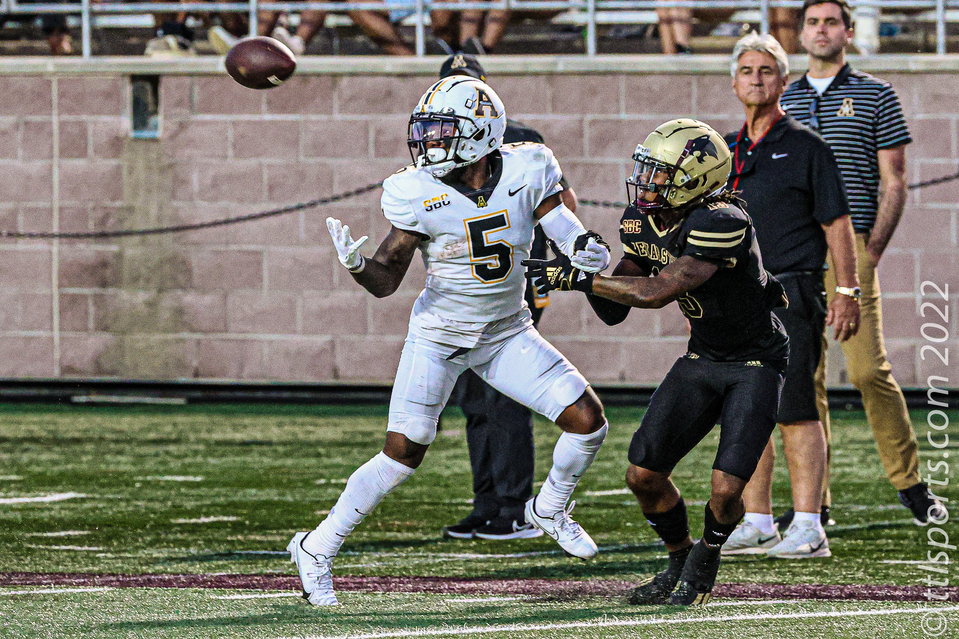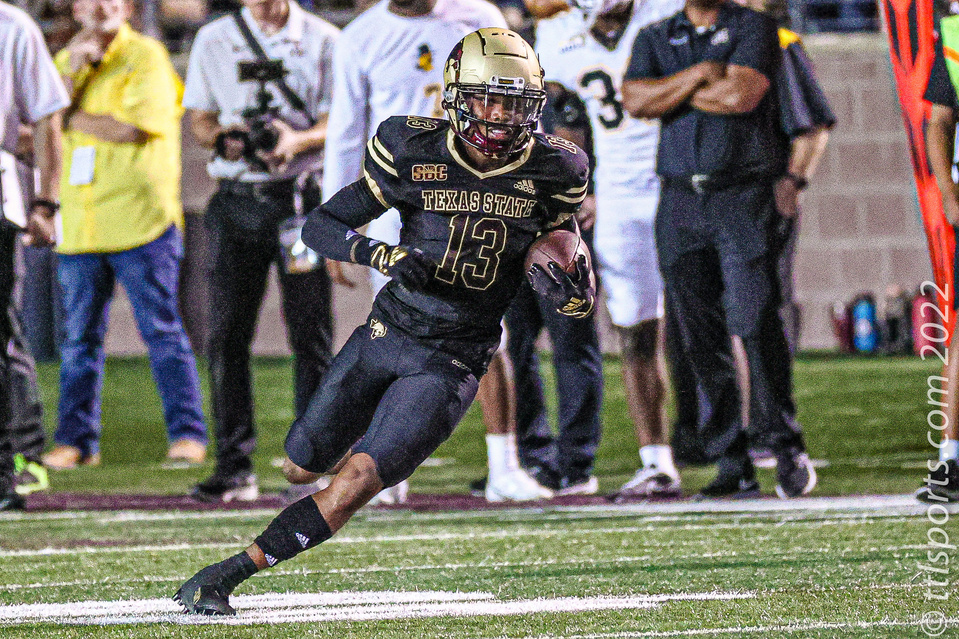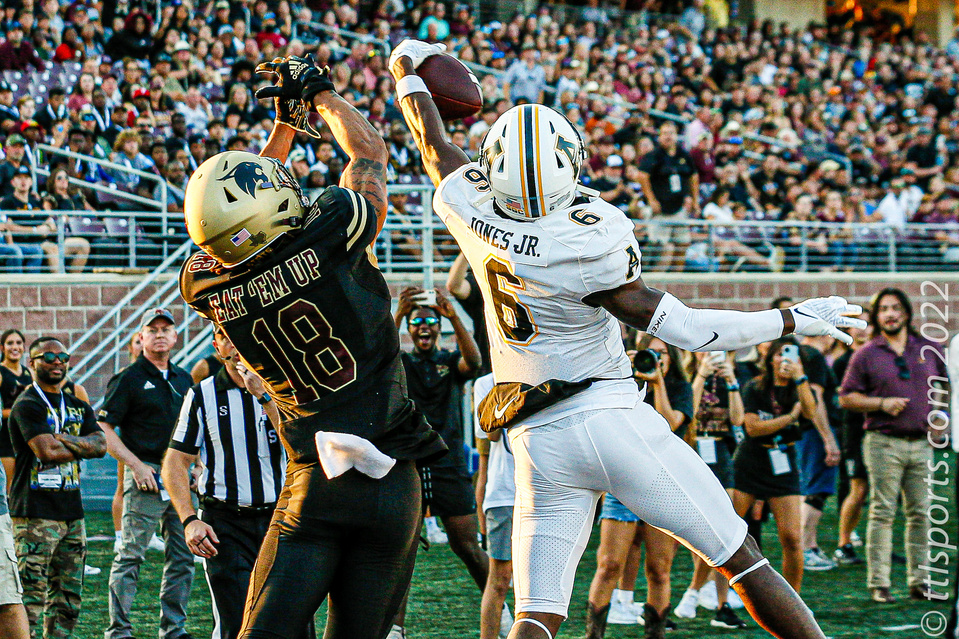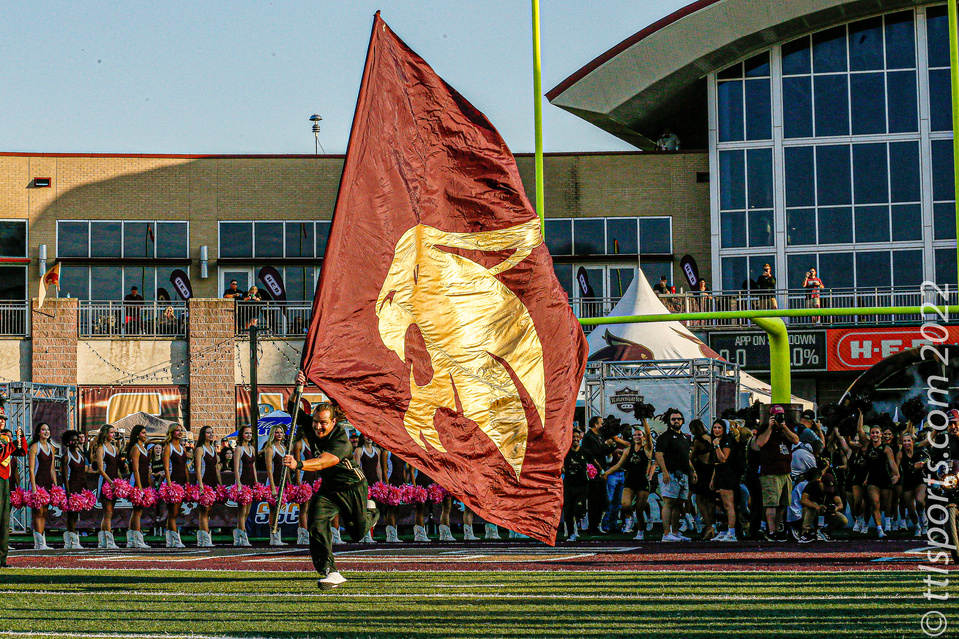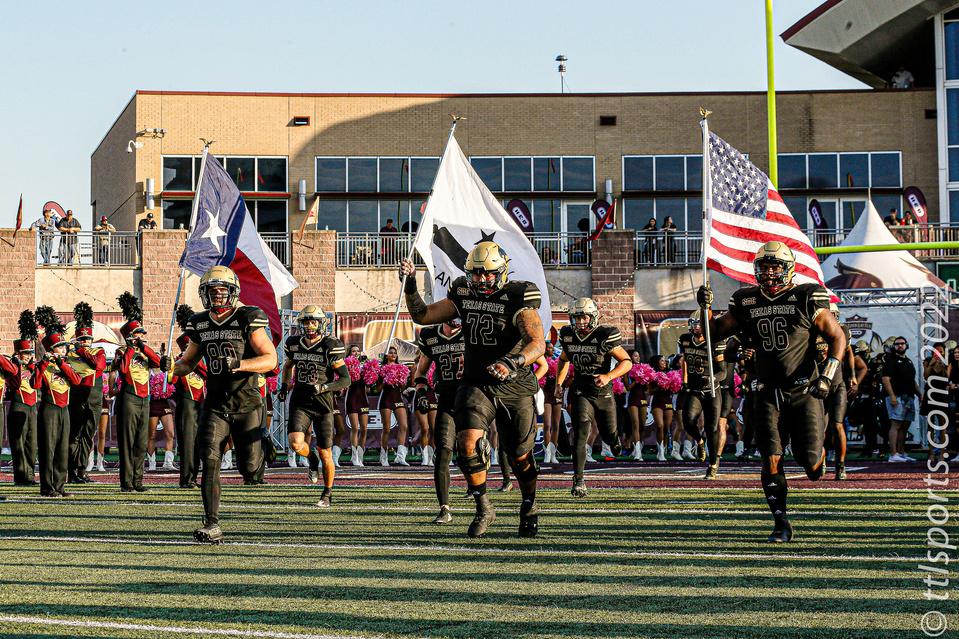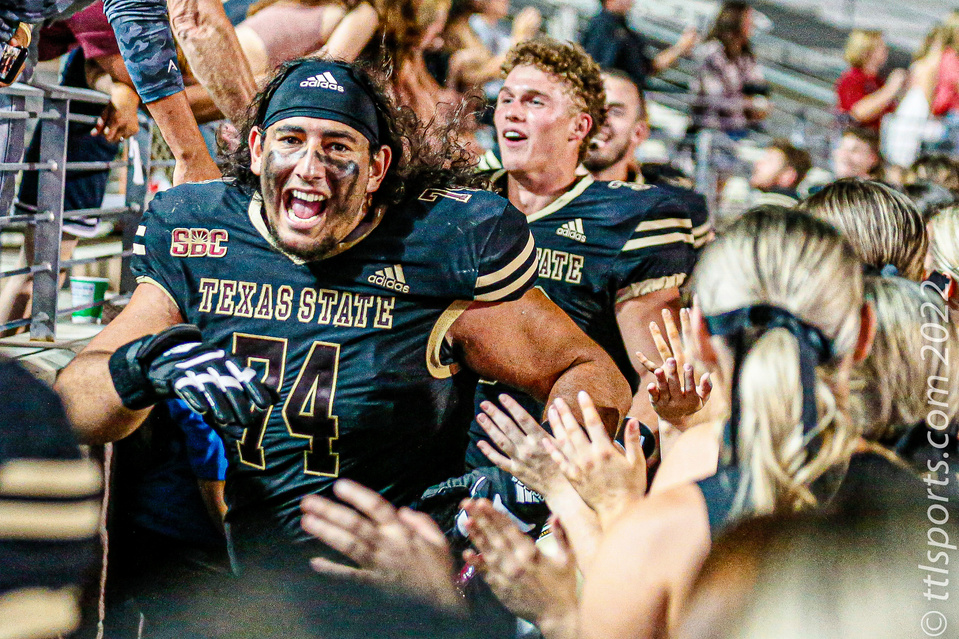 The Texas State Bobcats, a 19 ½ point underdog, soundly defeated the Appalachian State Mountaineers, 36-to-24, in a stunning upset. The Bobcats (3-3, 1-1 Sun Belt) scored on six of its ten drives and held App State (3-3, 1-2 Sun Belt) to a field goal in the first half.
The Bobcats put-up one rushing TD, two passing TDs, three field goals and an interception returned for a touchdown. Texas State played a clean game with only five penalties for 50 yards to App State's 12 offenses for 105 yards. They also won the turnover war, giving up the ball once on an interception to and interception and a fumble by the Mountaineers. Texas State held App State to 6-of-15 third down attempts and 2-of-6 fourth downs.
"We've talked about complementary football and playing clean football, efficient football and playing together, momentum swings, all that good stuff, and we finally did one tonight against a very quality opponent," said Texas State coach Jake Spavital.
Leading 24-3 early in the third quarter, the momentum decisively swung in favor of Texas State on Tory Spears interception and 94-yard run back.
"We got up a large amount after that pick six by Tory (Spears), which was a big-time play,' said Spavital. 'I kind of went into more of the clock management thing in that second half because we know how explosive (Appalachian State is). If you go back and look what they did against North Carolina, they scored 41 points in the fourth quarter. We were trying to slow the game down, run the clock and get them to eliminate their timeouts."
Spavital's prediction rang turn as App State quarterback Chase Brice led the team with three TDs in an attempted comeback. Brice was 40-for-53 passing for 395 yards with an interception.
By the numbers…
· The game's announced attendance was 25,613, the seventh-largest crowd in Bobcat Stadium history and largest ever in a Sun Belt conference game for Texas State.
· Texas State's ninth double-digit conference win in their FBS history and first at home since November 19, 2015.
· The win broke the Bobcat's six-game losing streak to Mountaineers.
· The Bobcats' three-game winning streak is their longest since 2012-13.
· Texas State's first 3-0 start at home since 2011.
· The 3 points allowed by the Bobcats in the first half were the fewest allowed in a Sun Belt game since November 19, 2015.