Highlights of the
US

Grand Prix Drivers Press Conference Highlights October 20, 2022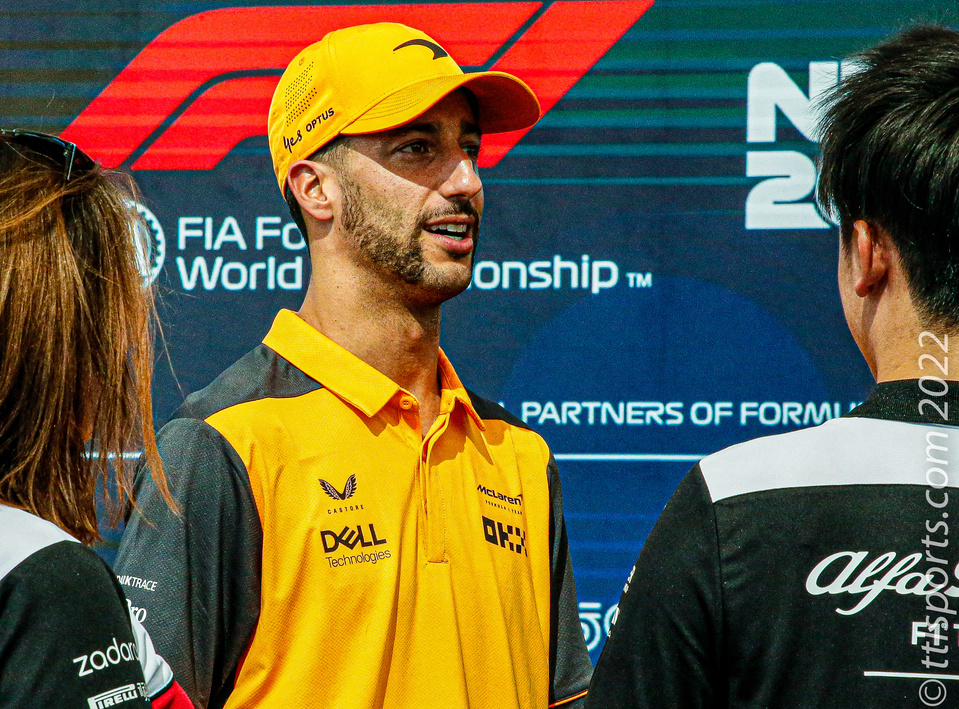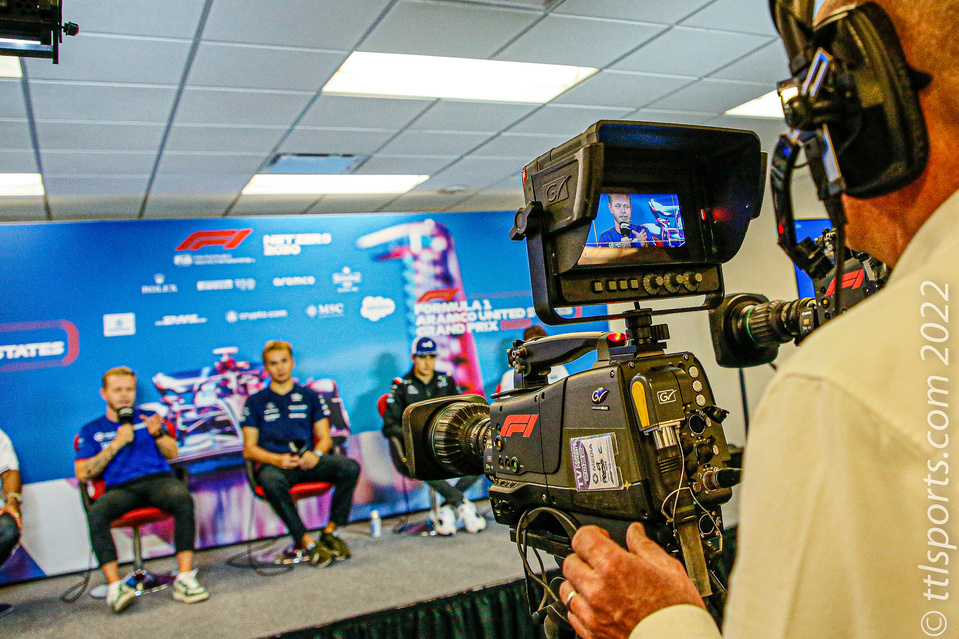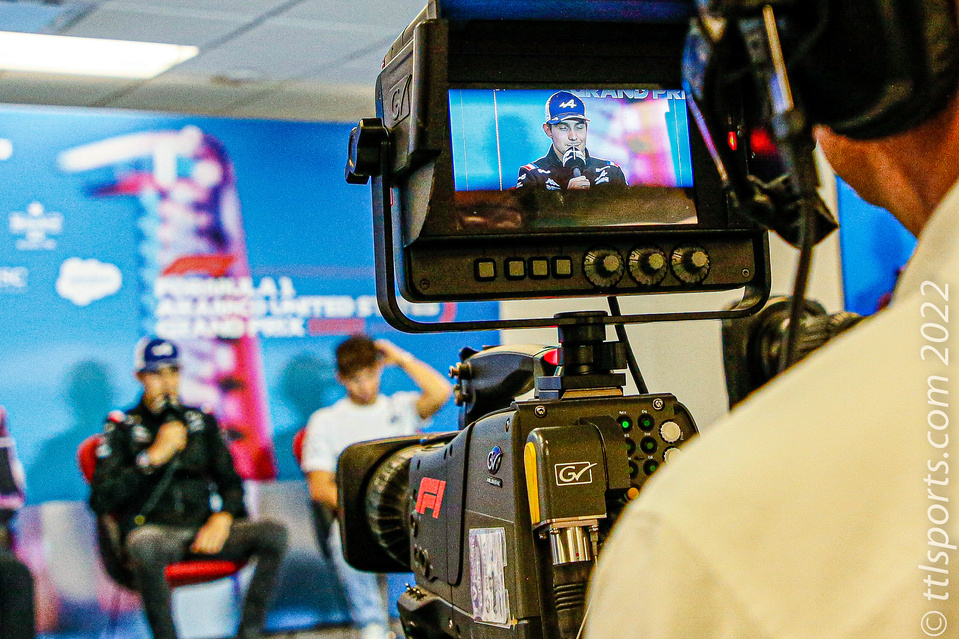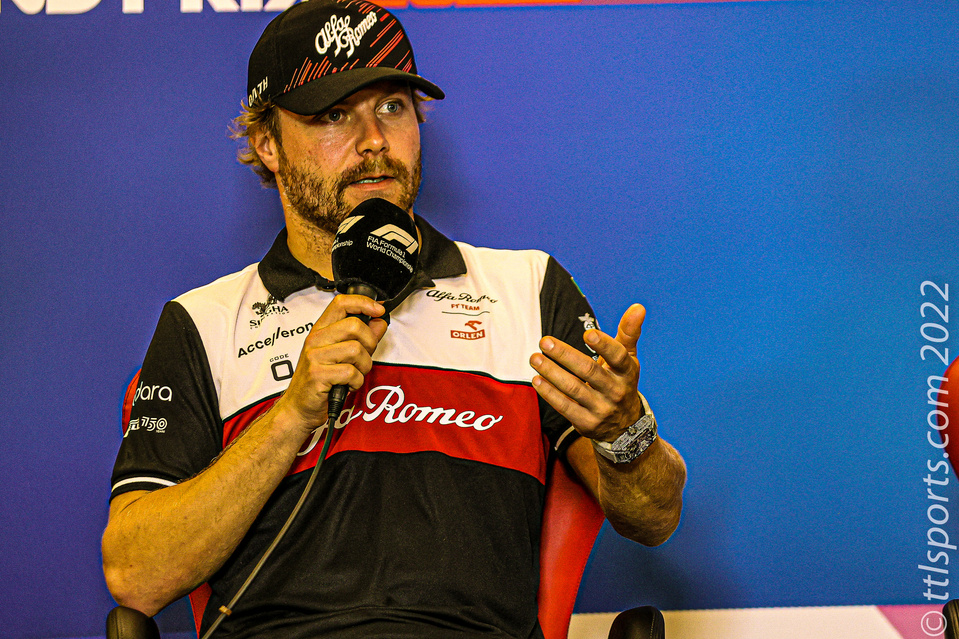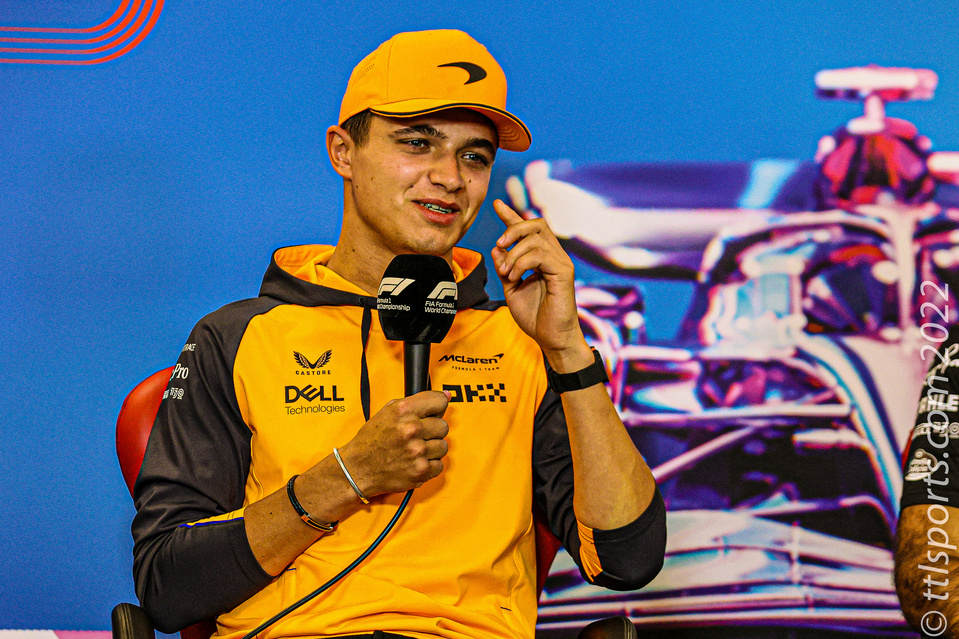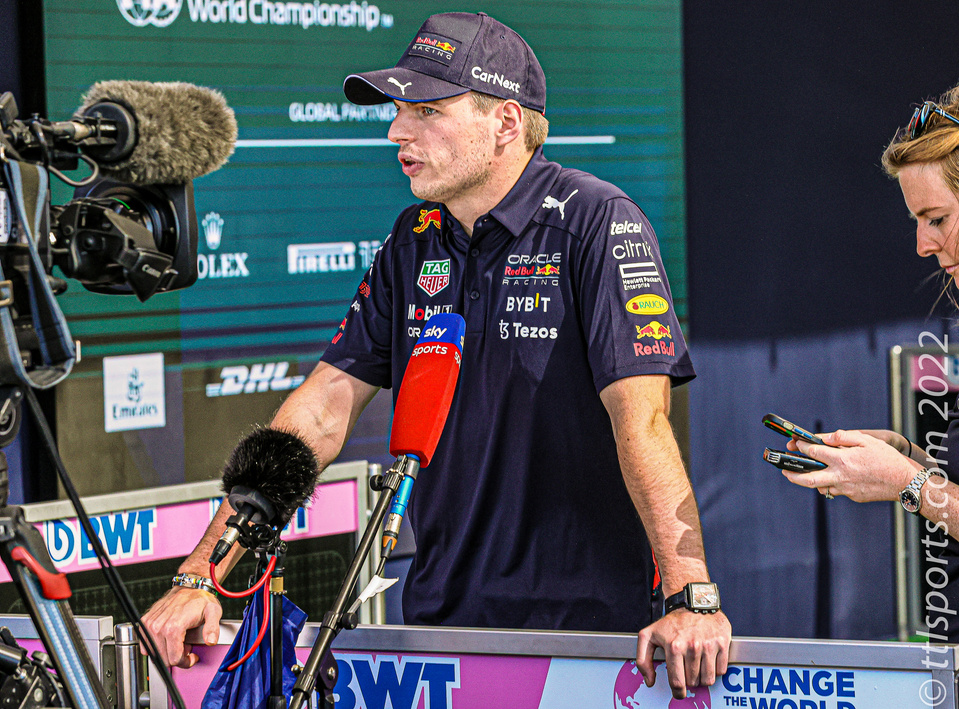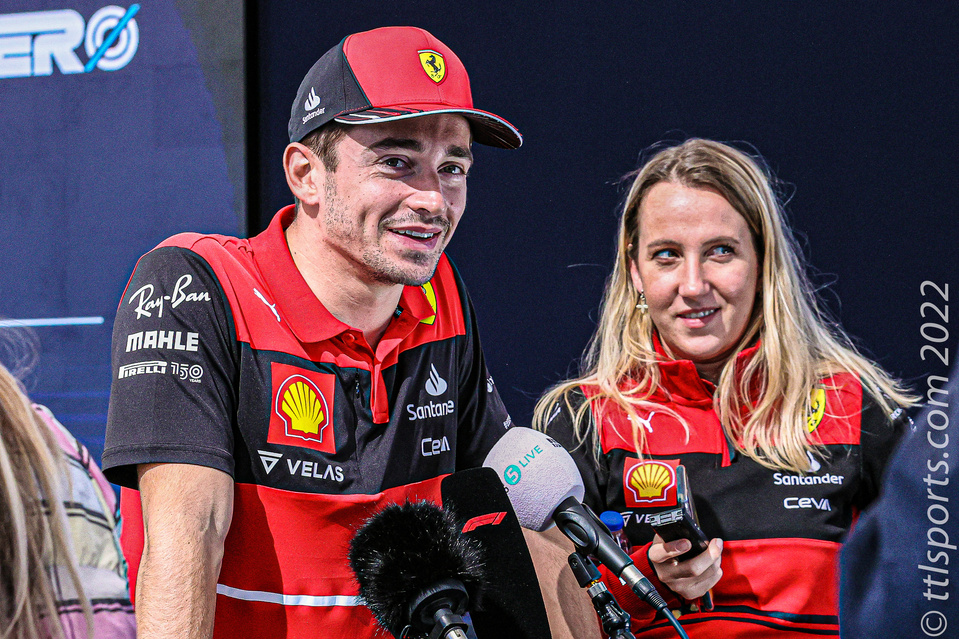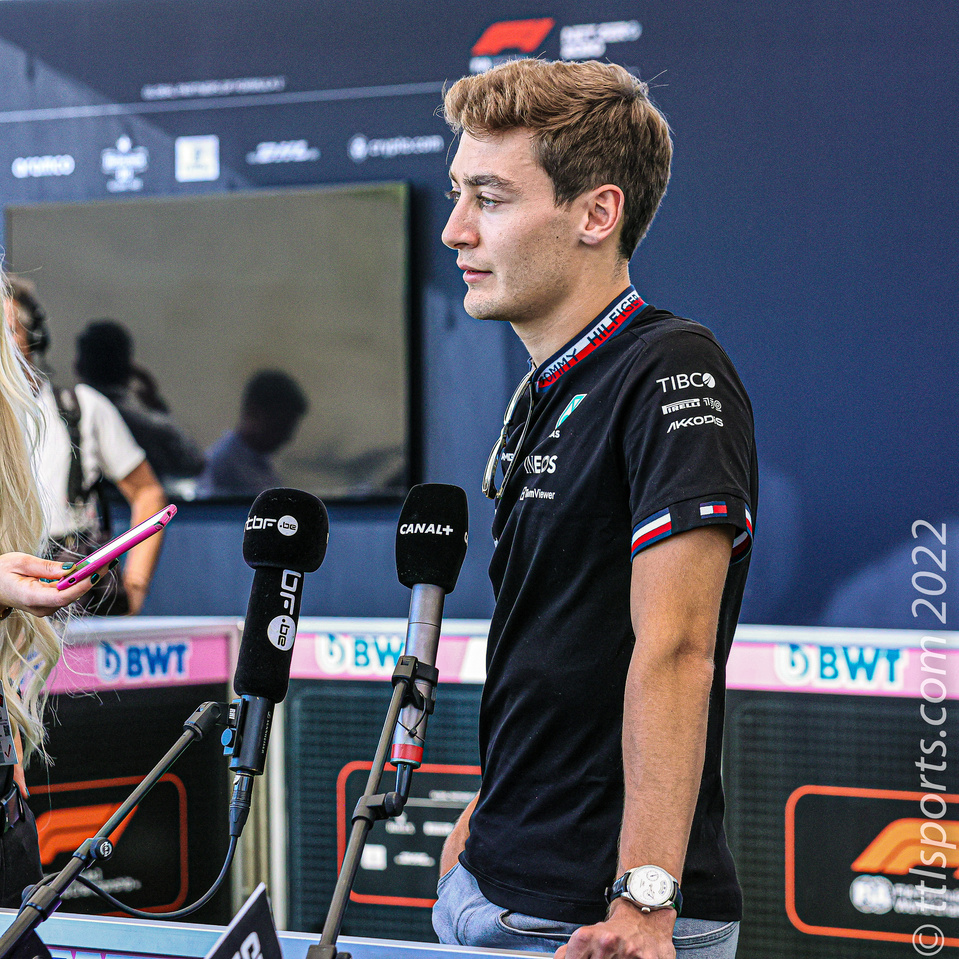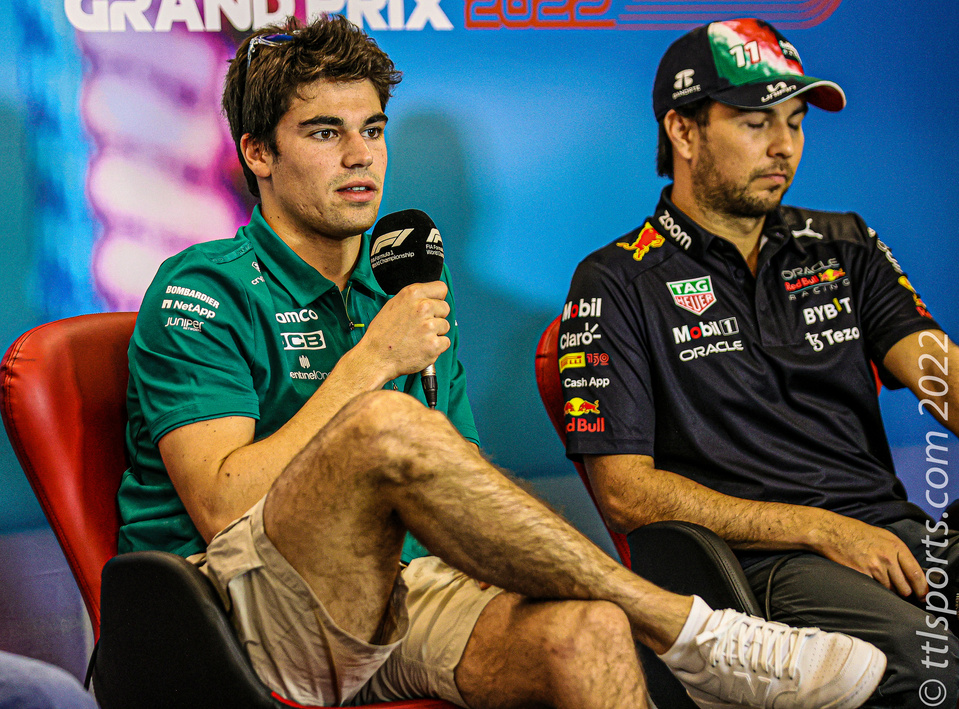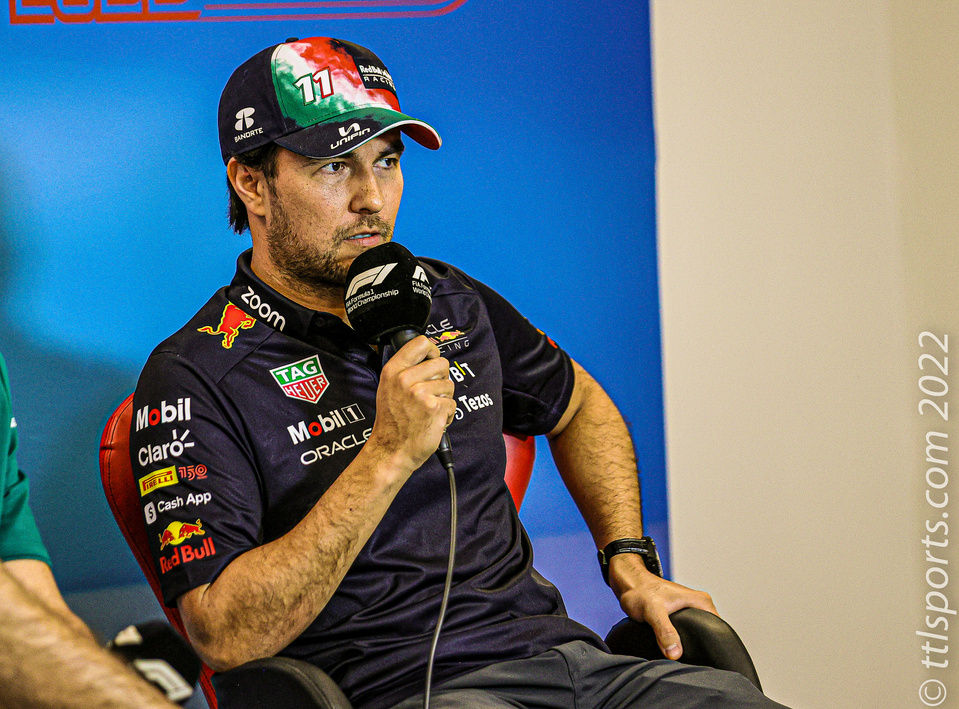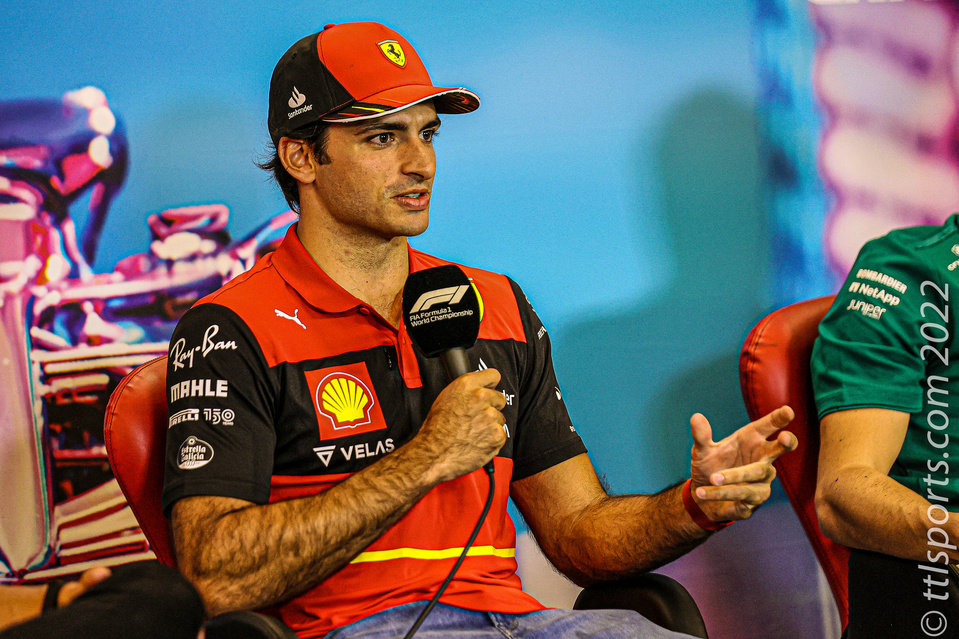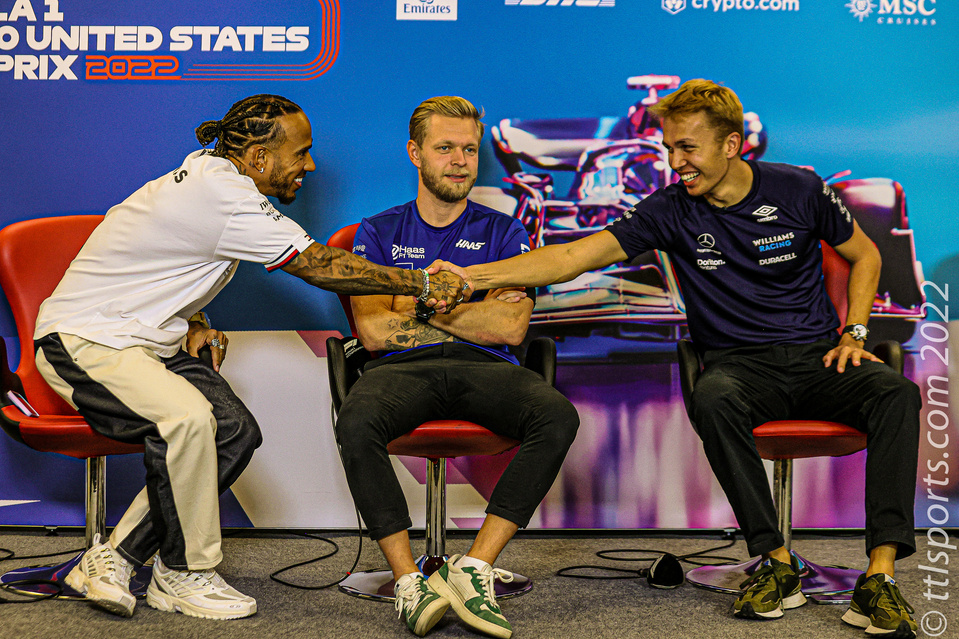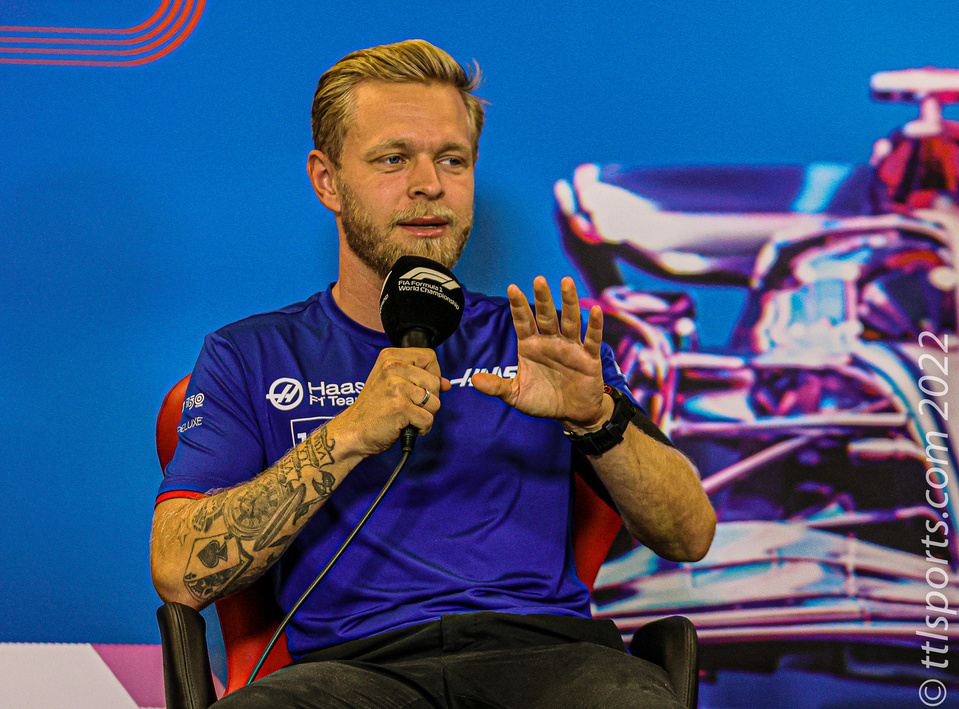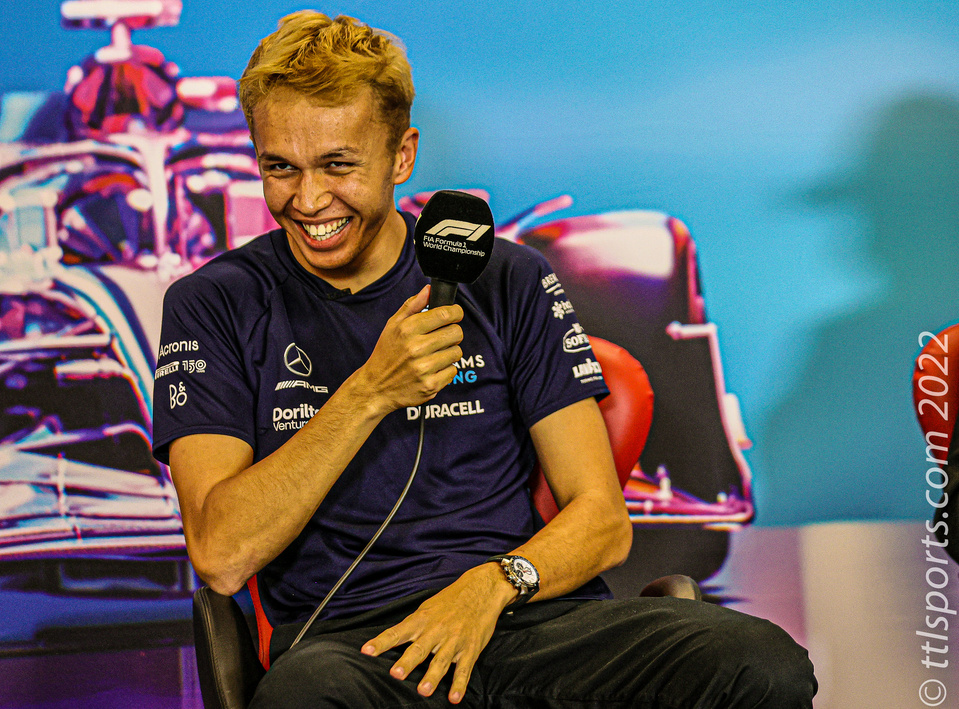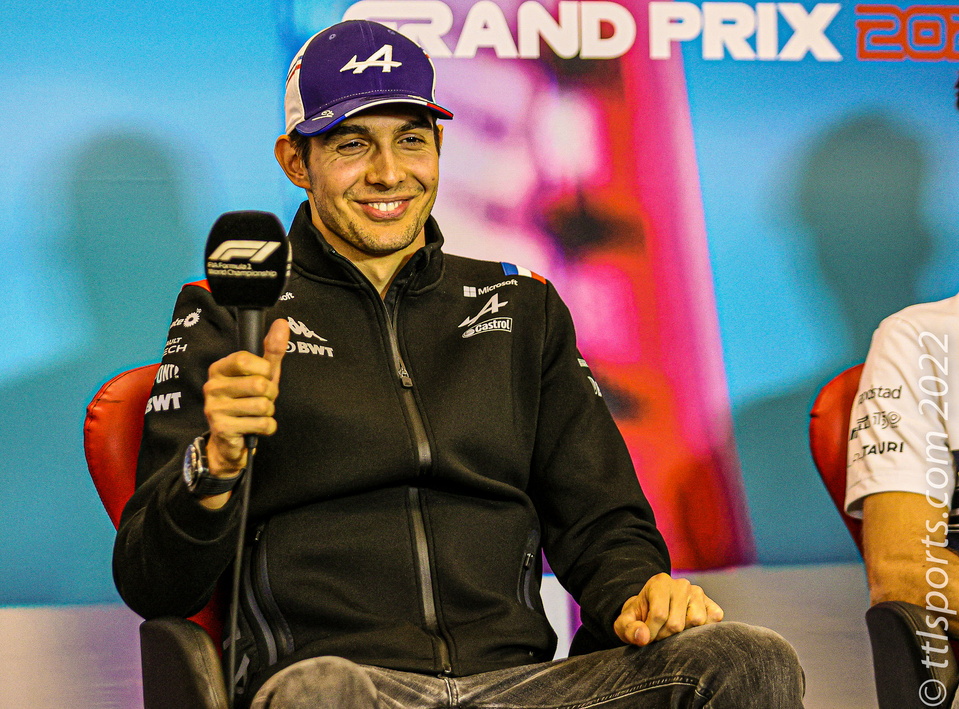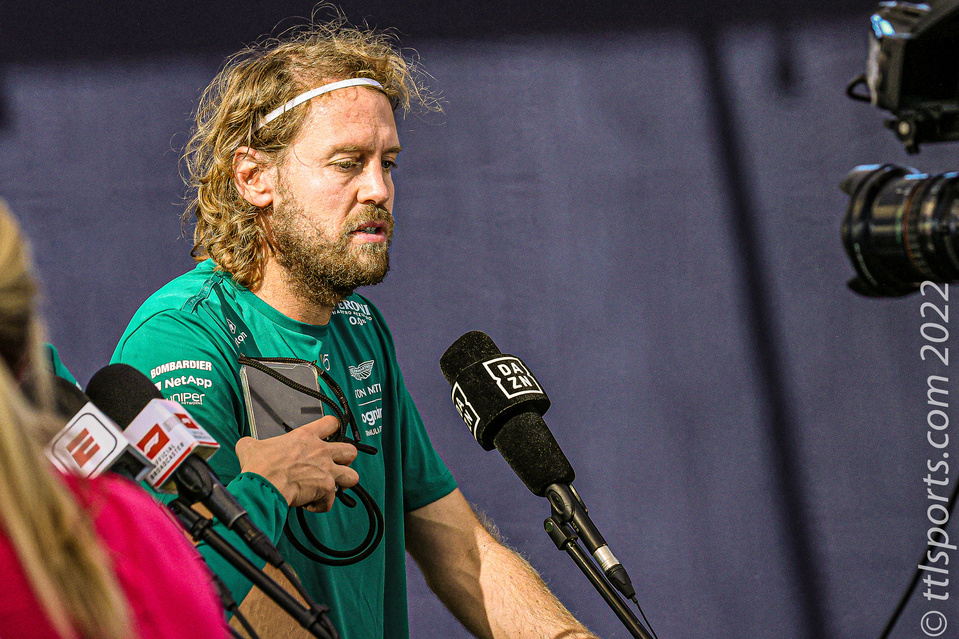 Question fo Valterri Bottas: "You're coming to a track where you've won before from pole position back in 2019, you also scored your first ever FIA Formula One World Championship points here. Just share with us why you go so well here?"
Valtteri Bottas: "It's always hard to know, like, why you succeed on certain tracks, but I don't know, it really is on top of my list of the best tracks in the world. The flow the track has, the elevation change, the high-speed corners, it's really something that I enjoy. But also on top of that, Austin is such a cool place, you always have a good feeling and vibe here. And great, great support as well. So it's a great weekend overall."
Question to Lando Norris: "You have IndyCar star Álex Palou alongside you in FP1. What sort of showing are you expecting from him?"
Lando Norris: "It's not going to be easy. It's not like you have a lot of time, especially with the tires and things, like you don't get that many laps of feeling good grip and things." "But he's an incredibly good driver, very talented and he's in the car for a reason. He can give good insight, add some valuable details for us and yeah, help us out as much as possible. So he'll do a good job."
Question to Carlos Sainz: "You've scored points every time you've raced at COTA, but never been on the podium. How confident are you that you'll have the car underneath you to get on those steps this weekend?"
Carlos Sainz: "I think we have a competitive car everywhere we go to. This is a fact, I think. We are fighting for nearly every pole position. Wins are more tricky, because for some reason, Red Bull, in the race, they manage to do a step that we don't have, or that recently we don't have as much. But we're working on that. We're taking these last four races to experiment a bit, to see how we can be a bit more competitive in the race, how we can improve our tire management."
Question to Lance Stroll: "Aston have now scored points in six of the last seven races. How competitive do you think the car will be here?"
Lance Stroll: "I think we're definitely making progress. We made a lot of progress throughout the year. You know, pretty much up until Spa we were not in a position to score points, unless stuff happened in front of us. And now we've been in a position where we have the pace to really challenge for points mostly every weekend, when the track suits our car. So I think we've definitely put ourselves in a much better position."
Question to Sergio Perez: "Having seen Max up close now for a couple years and how he works, what is the single most important thing about him that you think helps him stand out as a driver?"
Sergio Perez: "He really delivers from FP1 all the way to the last lap of Sunday at a very high level. He hardly makes mistakes. And I think it's something that is very hard to get, you know, to be able to drive at your 100% without making mistakes is the thing that makes him so special at the moment."
Question to Lewis Hamilton: "You've got some upgrades on the car this weekend, what can we expect from you and Mercedes?"
Lewis Hamilton: "You can expect we're going to try everything, as we always do. I don't want to get my hopes up with the… a lot of work has naturally gone into the upgrade as it always does. And I'm really, really proud of everybody for the work that's gone in. But in the past we've had expectations: oh, this is going to bring a tenth or whatever it may be, and then we struggle to extract that so I'm just really of a really open mind. I'm hoping our car just in general works better at this circuit."
Question to Kevin Magnussen: "You haven't raced here since 2019. What bits of this race track are you most looking forward to driving?"
Kevin Magnussen: 'I think of new tracks this is one of the best. I tend to like the old tracks more than the new but it is actually a very cool track especially sector one is very fast and you know, with these esses, although there's a lot of runoff, which kind of makes it a little less exhilarating, it's just such an awesome place to drive a Formula 1 car. I think turn five is where we put the most lateral G of any corner of the year. It's very bumpy usually, Lewis says it's less now so with these cars I expect it to be quite bumpy. But yeah, great to be back and looking forward to it."
Question Alex Albon: " You've gone blonde again?"
Alex Albon: "First time. Don't they say blondes have more fun? I don't know. Is that the thing? That's what the blondes tell me anyway." Lewis Hamilton : "Are you blonde everywhere?" Alex Albon: "Blonde everywhere?" Lewis Hamilton: "Yeah!?" Alex Albon: "Oh! I was like, yeah Lewis, can't you see the sides are blonde, everything's blonde." (That's not what Lewis meant. A good laugh was had by all).
Question to Alex Albon: "You finished fifth here in your one and only race. What can we expect from you and Williams this weekend?"
Alex Albon: Yeah, "I think going into this circuit it's maybe less complimentary of our car. But let's wait and see. Obviously, I think it's going to be quite windy as well, which, again, is maybe not too favorable. But I don't want to sound too negative. I think we can do a good job if the car is strong in FP1, I'm sure we can try and keep that and yeah, let's see."
Question to Esteban Ocon: "The car was very quick at Suzuka. Do you think it'll suit the fast sweeps of COTA as well?"
Esteban Ocon: "No reason why it shouldn't. We just obviously need to be careful, because last year, it hasn't been a good weekend for us. So that's the little thing that we are keeping in our head. You know, we've done a lot of analysis from last year looking at everything. Obviously, that didn't go as planned. But clearly, we have a much faster car now and hopefully it will be a strong weekend again."
Question to Pierre Gasly: "And what about being back in the US? How excited are you?"
Pierre Gasly: "I must say it's a place which I really like. I think it's mainly their mentality, their lifestyle, the entertainment, just the way that they are. They're extremely friendly people. They know how to make you feel at ease, and I must say, I love the accent. I can't… I don't have the talent, not like Daniel, especially the Texan accent, I need to learn that from him, but it's a very unique place. And I've really enjoyed it."
Question of Lewis Hamilton: "Based on what little information we know at this point, what do you make of the situation and the Red Bull cost cap breach? And what consequences – if any – do you think should be assessed against team or drivers?
Lewis Hamilton: "There's nothing I can say that would be beneficial, it'll be on the assumption of what may or may not happen. So, I'm not giving it any energy, I'm focused on really continuing to try and gee up the team, really trying to turn this car around. Working on things that I generally can control. Like I've said in the past it's… I think it's the integrity of the sport is… right now where I think the decisions that hopefully will be made will… I do believe that Mohammed (Mohammed Ahmad ben Sulayem, President of the FIA) and his team will make the right decisions."
Question to Lewis Hamilton: "Just going back to the cost cap breach. Some people, particularly I guess, your fans, say that last season's results should be even reversed, given that Red Bull were in breach of the cost cap. Is that something you agree with? Just your thoughts on that really.?
Lewis Hamilton: "Well, firstly, I love my fans. I love how passionate they are. So, I've not been really… I've heard the things that have been said. I'm generally looking forwards. I'm looking at how I can win another Championship. I'm not… I have my own opinions of what we did as a team and how we did it last year. And I'm really proud of that." "I do think that sport needs to do something about this in the future otherwise, if it's quite relaxed… if they relax with these rules, then all the teams would just go over, spending millions more and then only having a slap on the wrist, is obviously not going be great for the sport. They might as well not have a cost cap in the future."