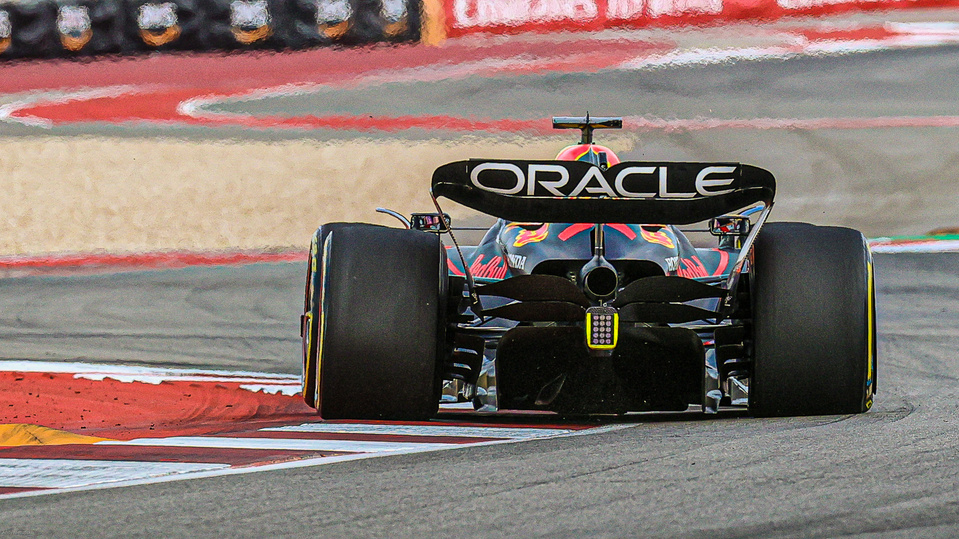 Max Verstappen over-came numerous challenges to win his second Unites States Grand Prix and secure the Constructors Championship for Red Bull. Verstappen's record-tying 13th season victory came a day after the passing of Red Bull co-founder Dietrick Mateschitz.
Verstappen claimed the lead after an opening lap Turn 1 dust-up between Carlos Sainz and George Russell. The touch by Russell spun Sainz, who started in the pole position, and was forced to withdraw from the race.
Verstappen's grievously slow pit, the result of a malfunctioning air gun, created the opportunity for Lewis Hamilton and Charles Leclerc. Verstappen reclaimed the lead with six laps remaining, leaving Hamilton (+5.023 sec) and Leclerc (+7.501 sec) in second and third place, respectively.
Verstappen dedicated his Mateschitz, saying "So, this one is definitely dedicated to Dietrich himself, what he has done for everyone. The only thing we could do today was win and even though after the pit stop it was not looking great, I gave it everything out there and I pushed to the limit to come back."
Hamilton drove a skillful race but lacked the equipment edge that has prevented the Mercedes team to see victory in 2022.
Always the gentleman, Hamilton led-off the post-race press conference by acknowledging other, saying "I want to give a huge thank you to the crowd here. We've have (sic) such an amazing crowd. This is the biggest crowd we've had here in the whole time we've been here, so a big, big thank you everybody. Secondly, I want to give a big shout out to my team. We came here with upgrades and we closed the gap a little bit. We were so, so close. I did everything I could to try and stay ahead but they were just a little bit too quick today. But great strategy. Great race by Red Bull. And again, my condolences to the team."
Leclerc, starting in P12 after a power unit change penalty, benefited from a safety car brought out by Valterri Botta's spin into the gravel.
Commenting on the race, Leclerc said, "Yeah, (we're) satisfied in a way because we started P12, so a podium is a good achievement. But looking at the race, it's obviously a little bit disappointing. We had the pace, but then we had a little bit too much deg (tire degradation) towards the end of the race."
Segio Perez claimed the fourth-place position, after qualifying at P4, but moving to P9 after his own power unit change. Russell took a five-second penalty for the incident and settled for a fifth-place finish. McLaren's Lando Norris finished behind Russell.
Carlos Sainz and Verstappen started the race on the front row. Second-place qualifier Charles Leclerc dropped to P12 after a power unit change penalty.