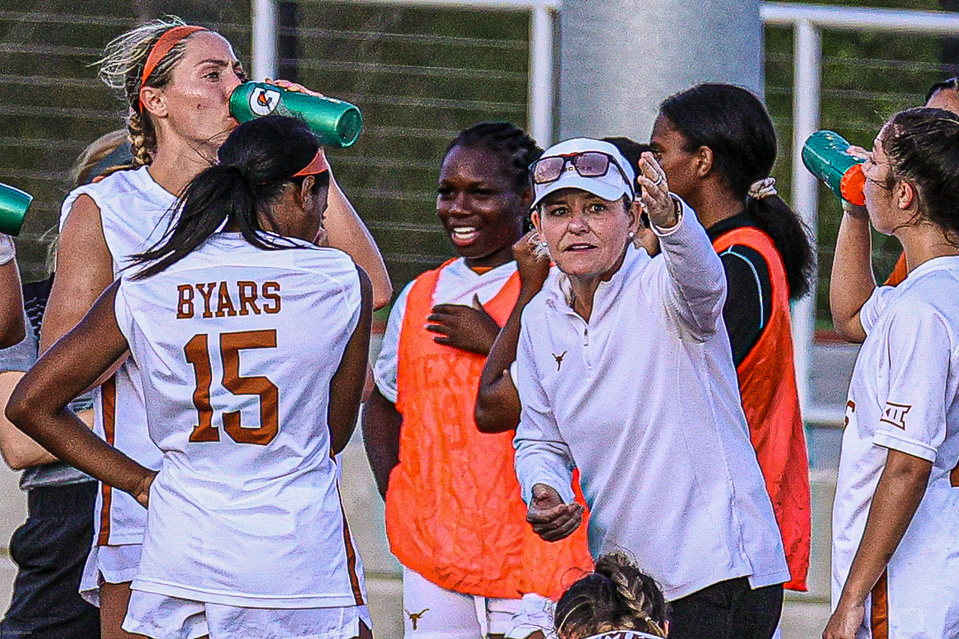 The University of Texas Longhorns, the Big 12 regular season women's soccer champion, failed to advance in the conference championship, falling to the West Virginia Mountaineers 1-0. The loss was Texas' first 18 matches.
The match's only goal came in the 42nd minute of play off the foot of West Virginia's Lauren Segalla. The goal came just moments after a no-call penalty in the box against Texas' Trinity Byars by Jordan Brewster.
Texas faced headwinds, literally, in the first half. The stiff southernly wind consistently blew long pass out of bounds, giving the advantage to West Virginia with the wind to their back.
Ironically, the blustery conditions subsided when the teams changed sides.
The Longhorns fought with intensity throughout the entire second half, out-shooting the Mountaineers 7-to-1. The Longhorns out-shot the Mountaineers in the match by a total of 12-7, including 5-3 in shots on-target. UT also held a 5-4 advantage in corner kicks. West Virginia, known for not giving up many goals, was true to their reputation, playing a tight defensive coverage allowing Texas no room to navigate.
Texas was shutout for just the second time in the 2022 campaign and for the first time since suffering a 2-0 loss to #1 North Carolina on August. 25. Texas fell to 3-10-3 all-time against West Virginia, including 0-2-2 at neutral sites.
Sophomore midfielder Lexi Missimo and sophomore forward Holly Ward led the Longhorns with three shots each (two on-target).