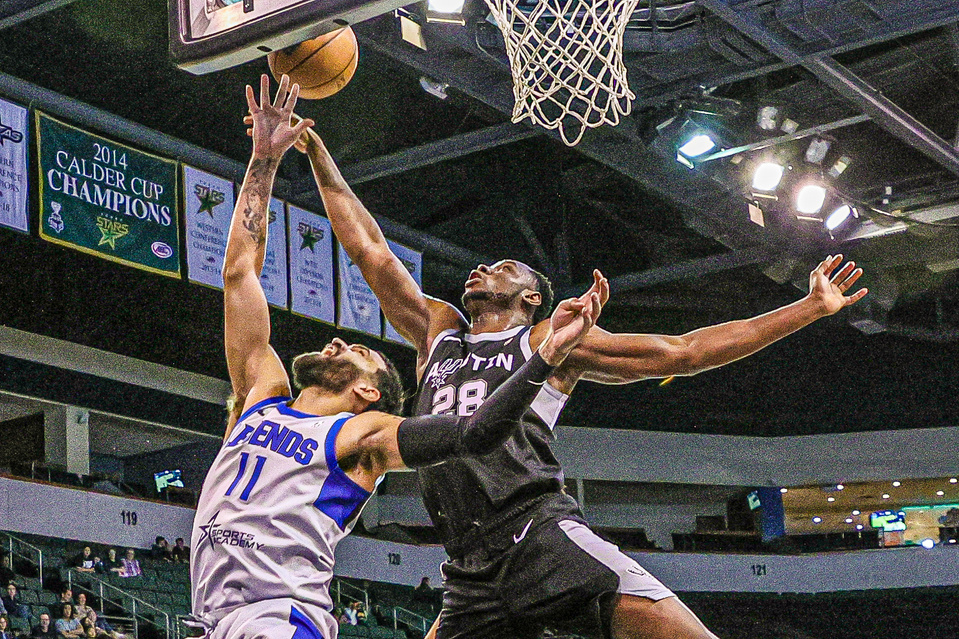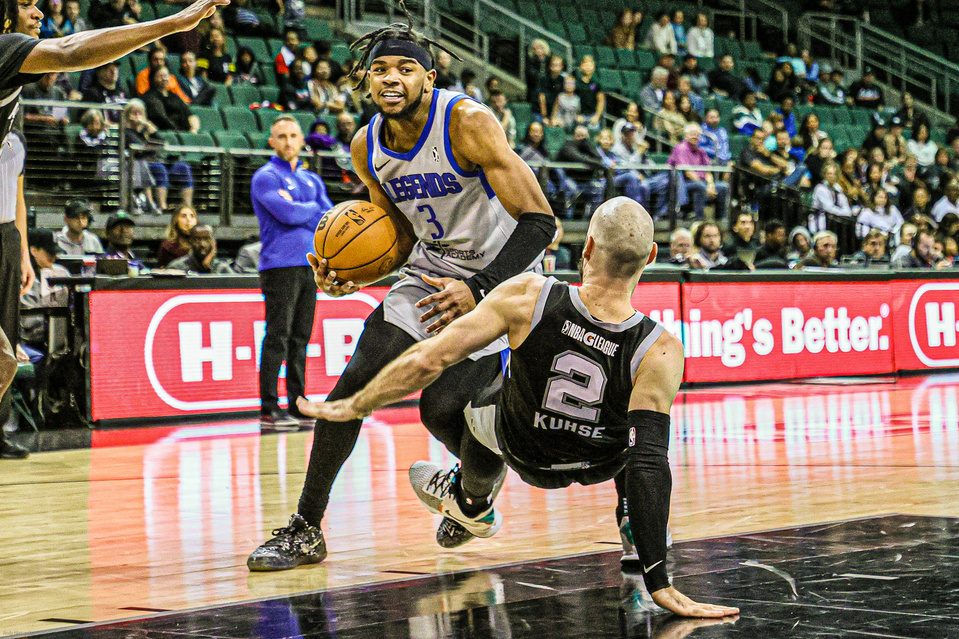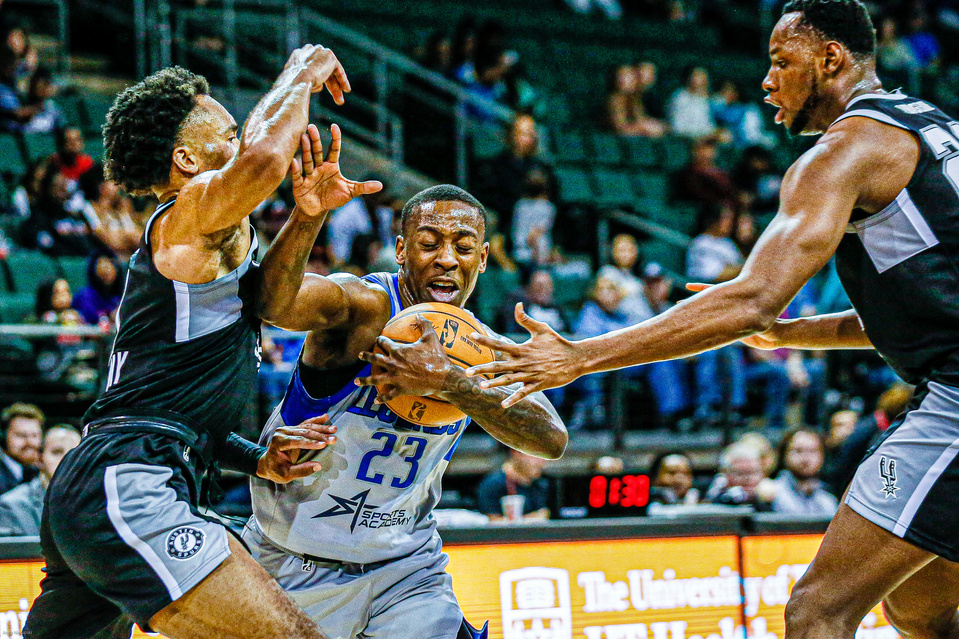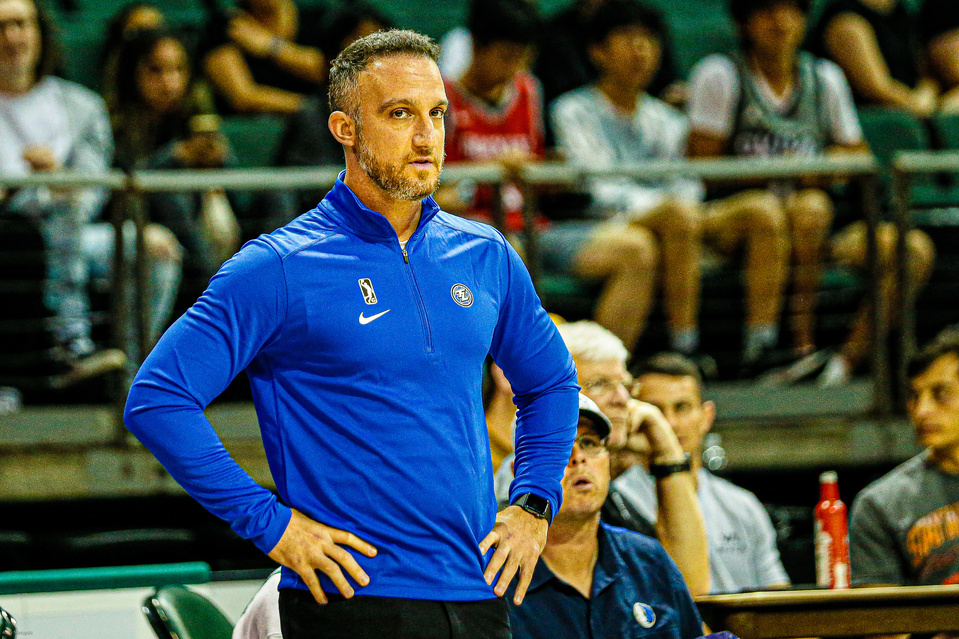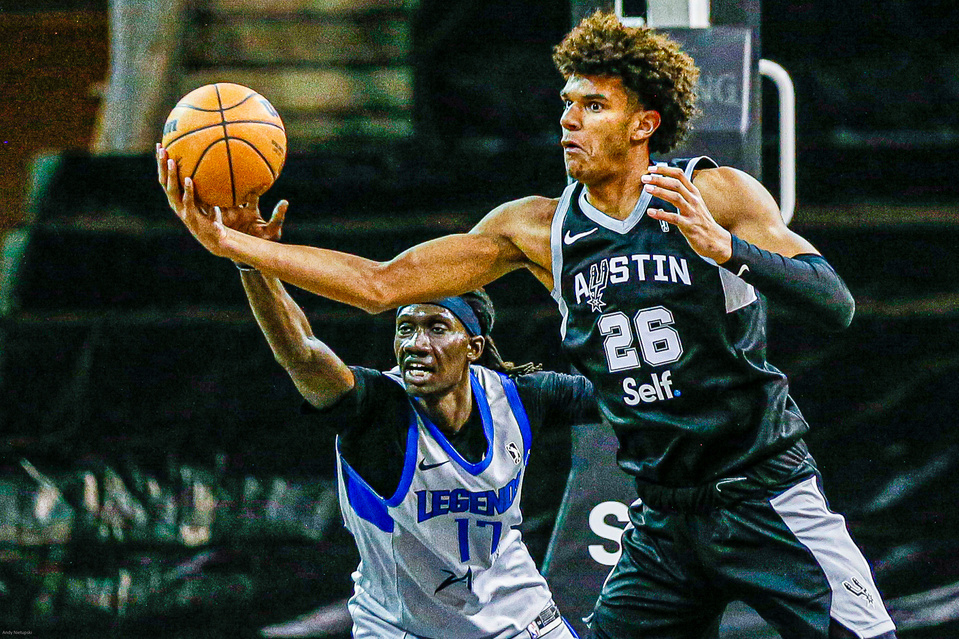 The Austin Spurs owned the first half in their season opening game against the Texas Legends. But like many early-season teams, they forgot there are two halves to a game. Austin fell to Texas, 120-to-113.
Austin's strong first half performance may have been weighted more by how marginally the Legends played. Austin out-shot Texas from the floor, 52%-to-40%, and controlled the boards, 26-to-11. The result was good enough for 60-to-54 lead at the half.
An energized Texas Legends took the court in the second half. The Legend ate away at the Spurs lead in the third quarter, tying the game to start the final frame.
The Legends pulled away from the Spurs in the final frame, besting them in scoring (38-to-31), field goals (64%-to-48%), three pointers (67%-to-20%), and in rebounds (12-to-7).
Texas had five players score in double-digits, led by McKinley Wright IV with 29 points and Jaden Hardy with 23. The Legends won the assists battle, 20-to-17, but lost in rebounds, 46-to-33.
Center Charles Bassey was impressive with 33 points and 15 rebounds for the Spurs. Guard Jalen Adaway added 20 points. Austin bench was relatively quiet, contributing 29 points, led by Jordan Murphy with 9 points.