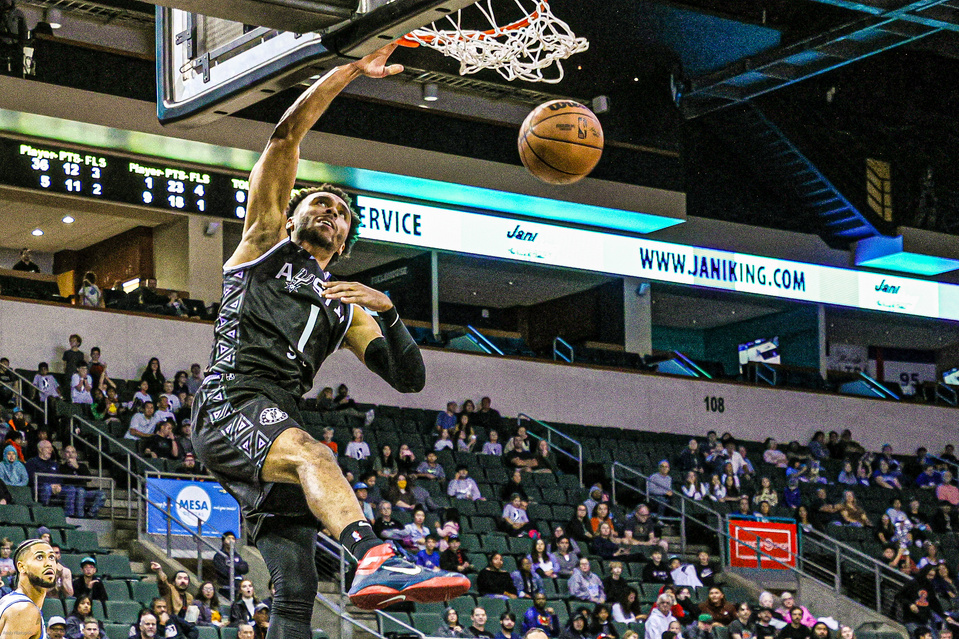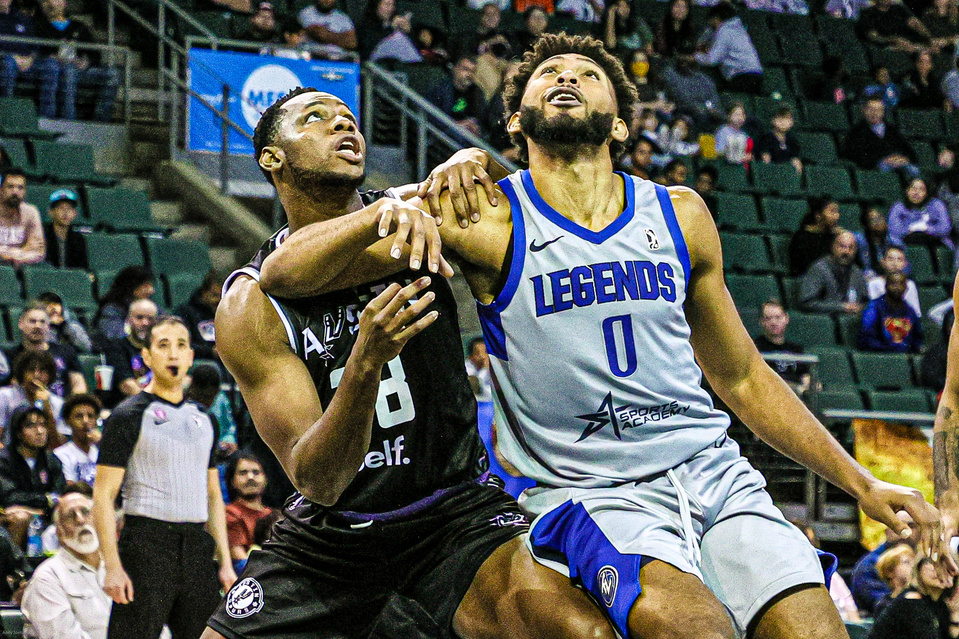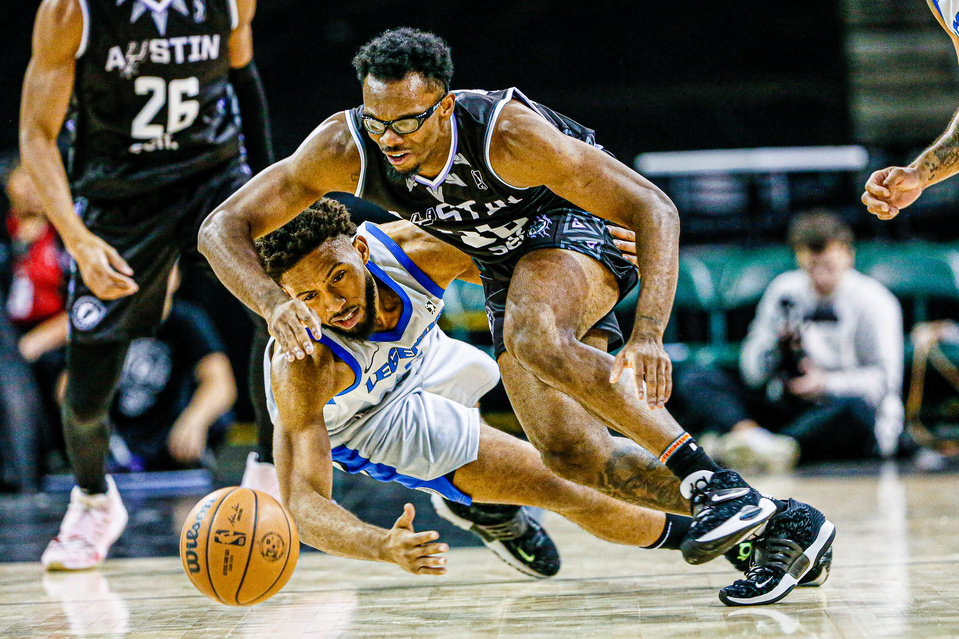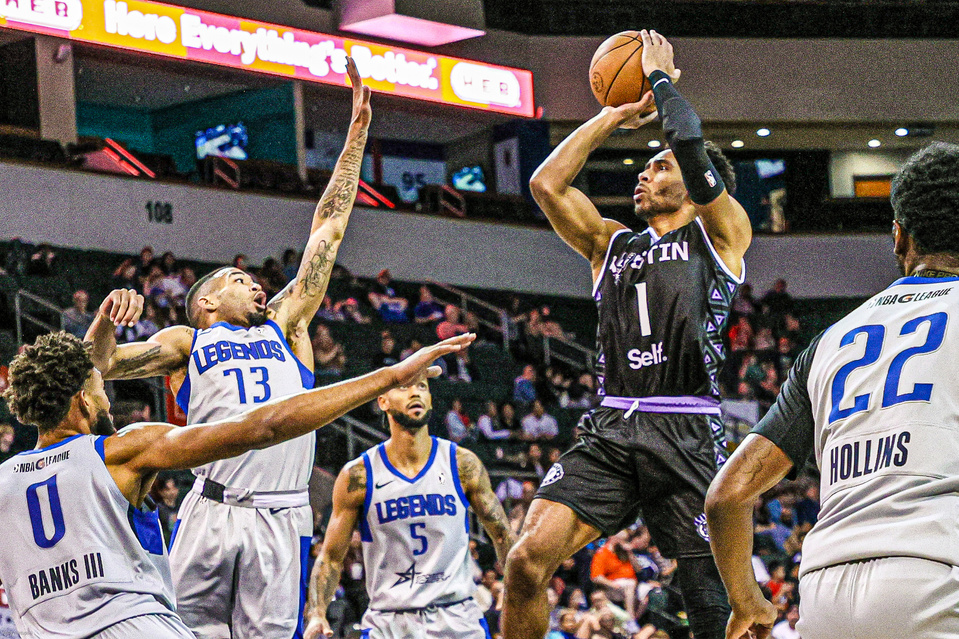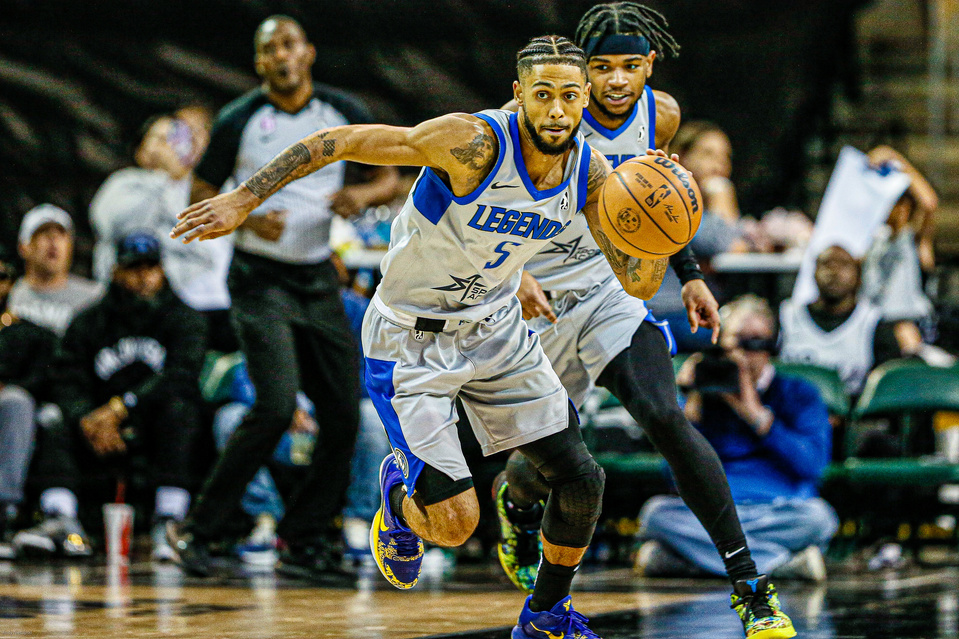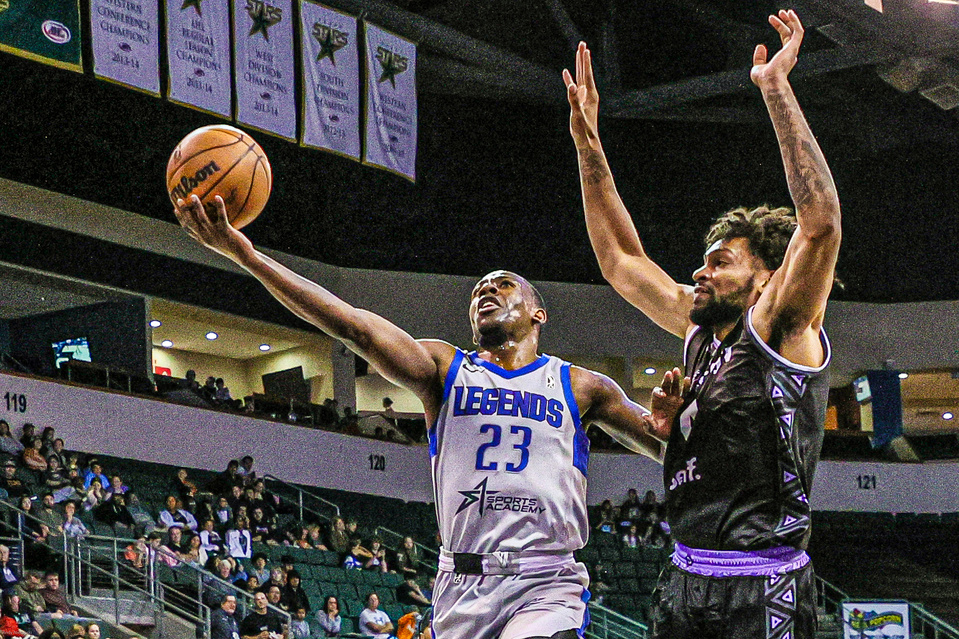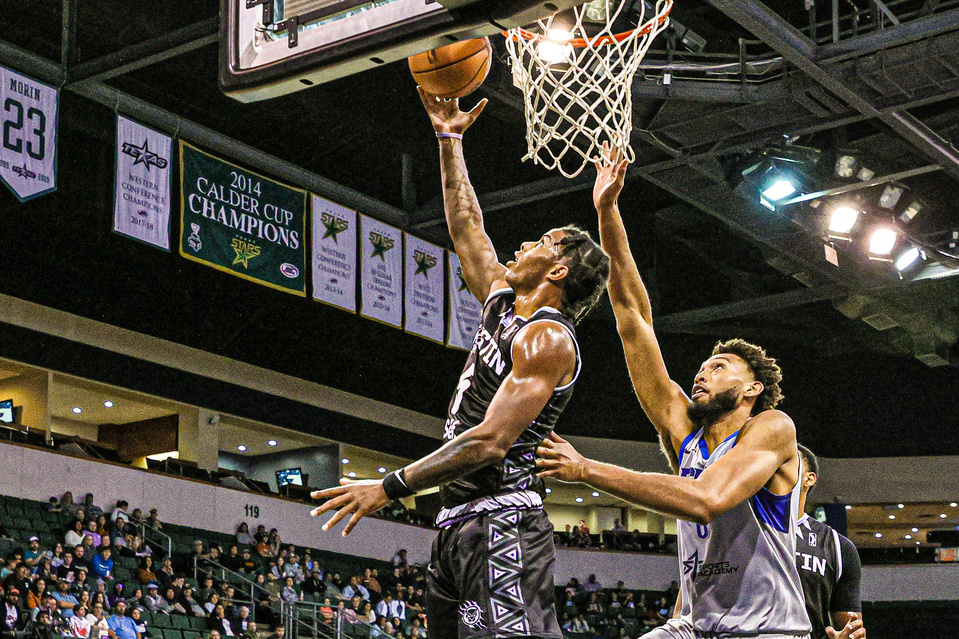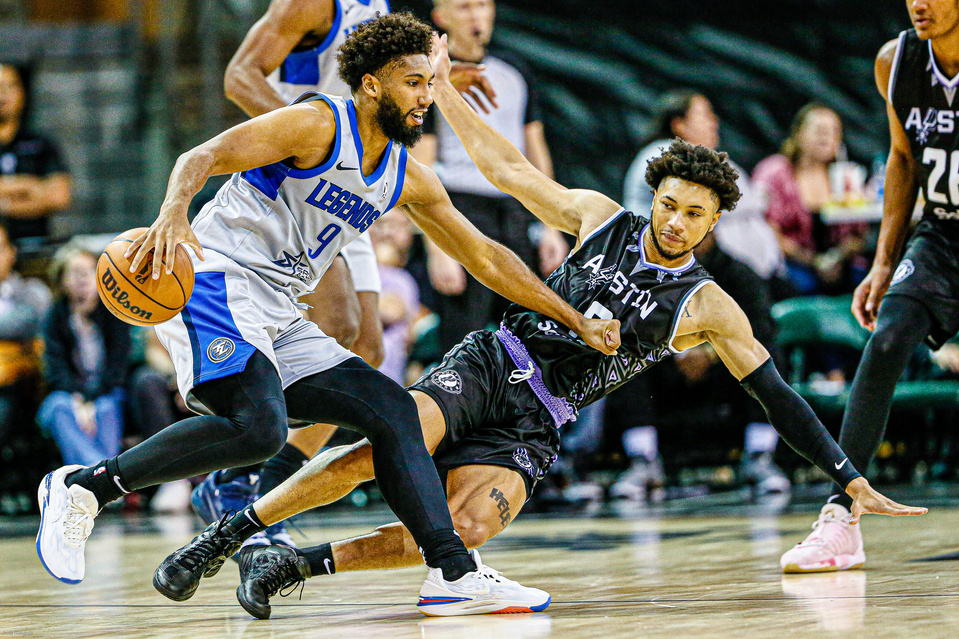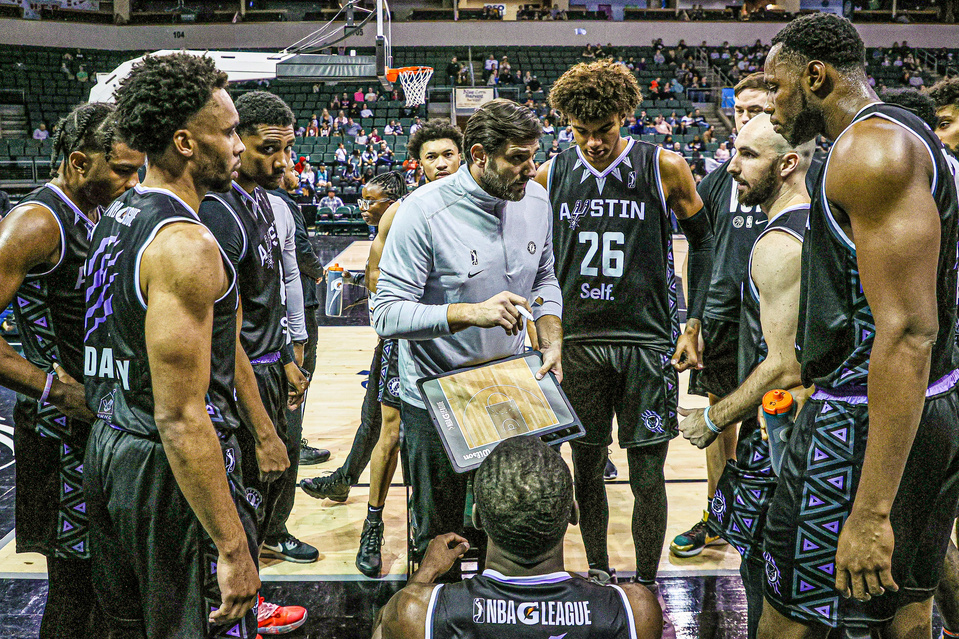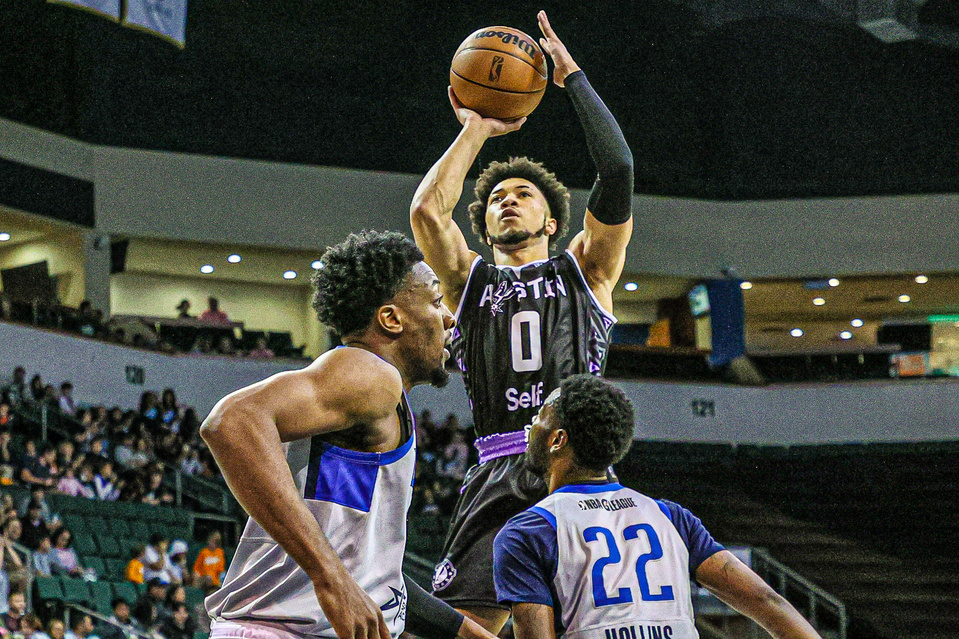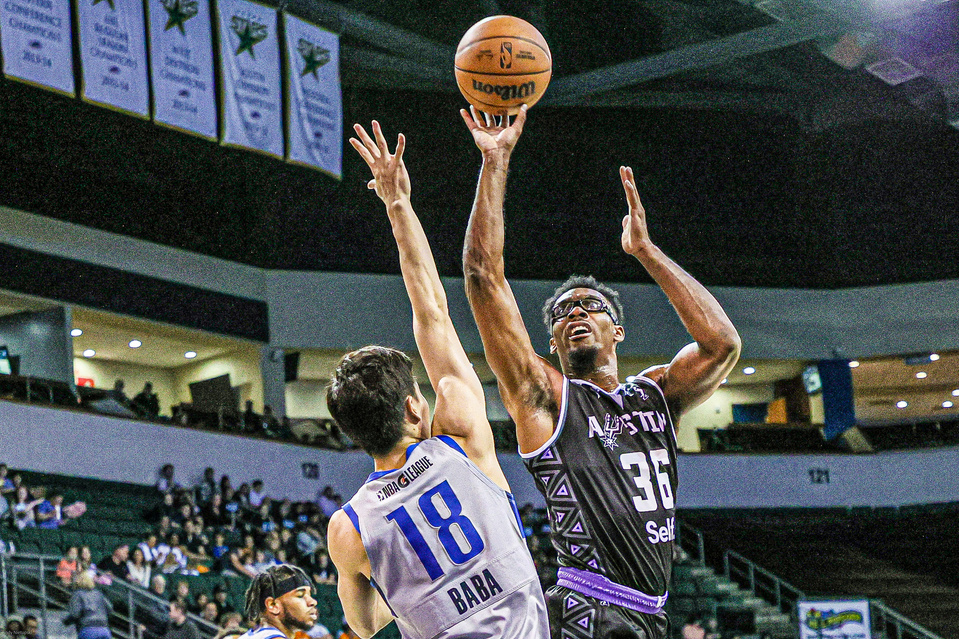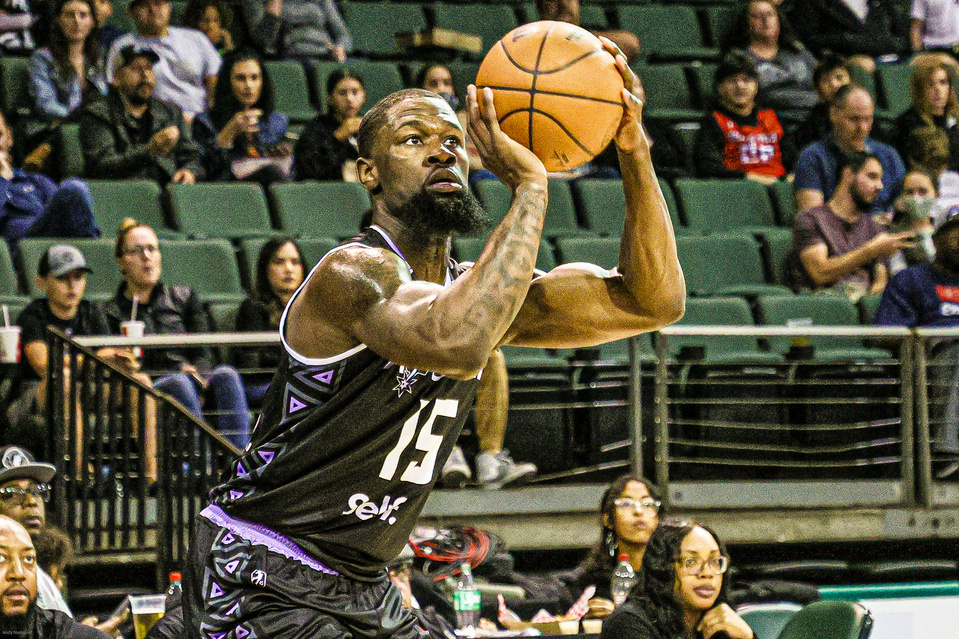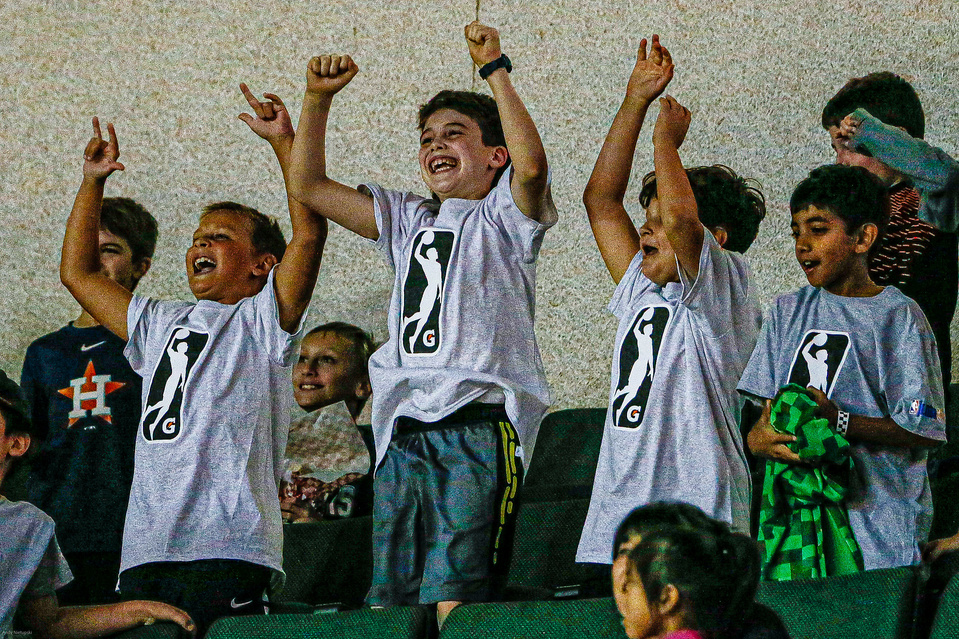 Game #2 of the Austin Spurs series against the Texas Legends looked to be an accelerated version of Game #1: Austin started white-hot and faded. Instead, the Spurs (1-1) clawed back to reclaim the lead with three minutes remaining to defeat the Legends (1-1).
The Spurs took command in the first quarter, never trailing and leading by as many as 11 points, before setting on a 36-to-29 lead. The Legends worked their way back in the second frame, bettering the Spurs 36-to-24, earning a 5-point lead at the half.
Austin played passionately to start the third quarter, eventually tying the game midway through the frame, before Texas regrouped to take an 8-point led to close the period.
The Spurs continue to bear down on the Legends throughout the final frame. Austin's Denzel Mahoney sealed the game with three minutes remaining, taking a 116-to-113 lead. The Spurs out-scored the legends 35-to-22 in the period to claim a 127-to-122 victory.
Forward Chaundee Brown Jr. led Austin with a double-double, 29 points and 10 rebounds, in 37 minutes on the court. Jalen Adaway followed closely with 25 points, 6 rebounds and 4 assists in 34 minutes. Charles Bassey came off the bench, also notching a double-double, 19 points and 10 rebounds in 20 minutes. Austin bested the Legends 51-39 in rebounding and 25-to-17 in assists.
Guard Jaden Hardy led Texas with 33 points and 5 rebounds in 34 minutes. McKinley Wright IV notched 24 points, 6 rebounds and 7 assists in 35 minutes. Tyler Hall came off the bench to put-up 18 points.