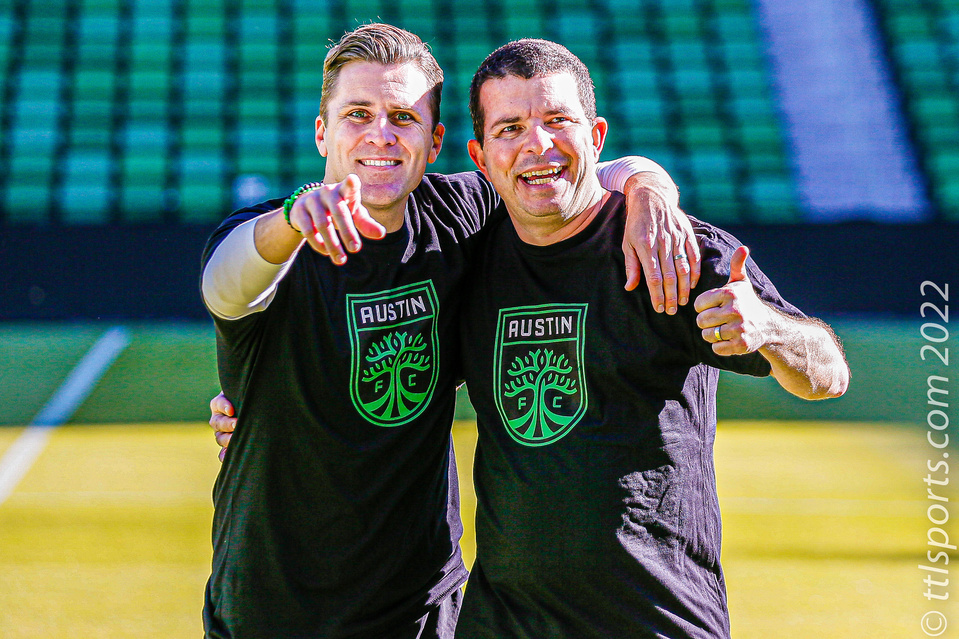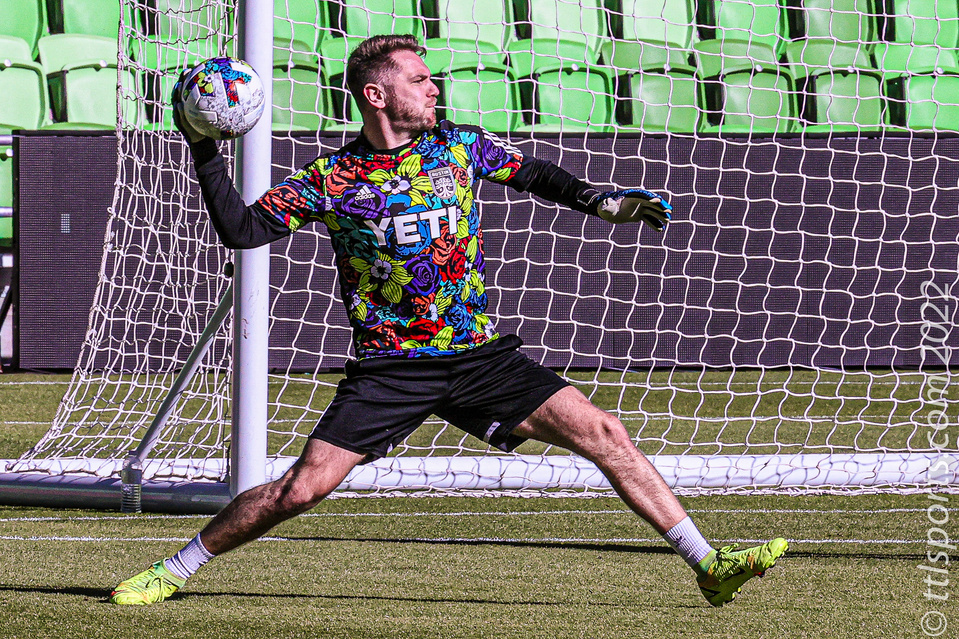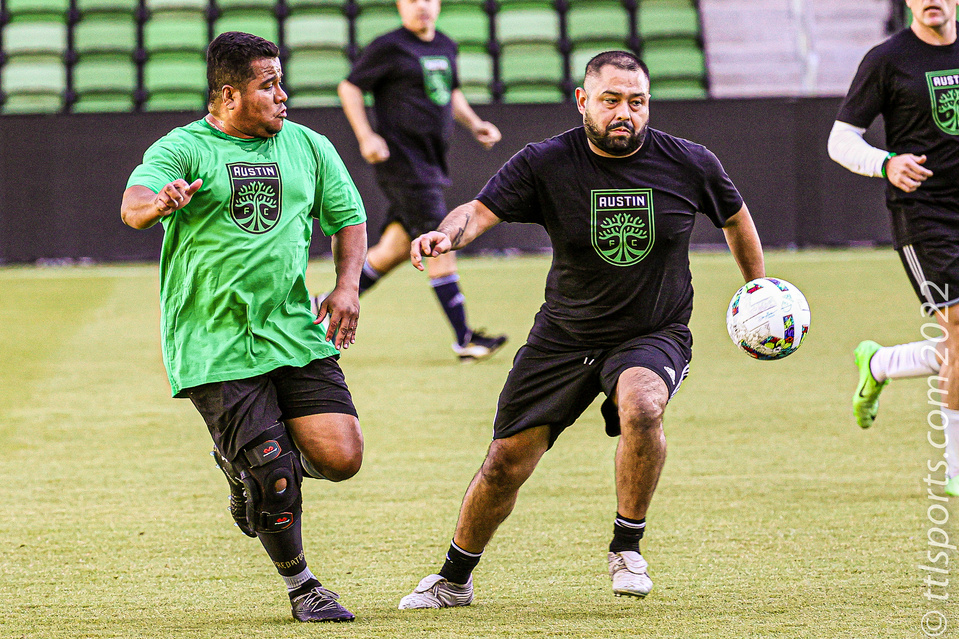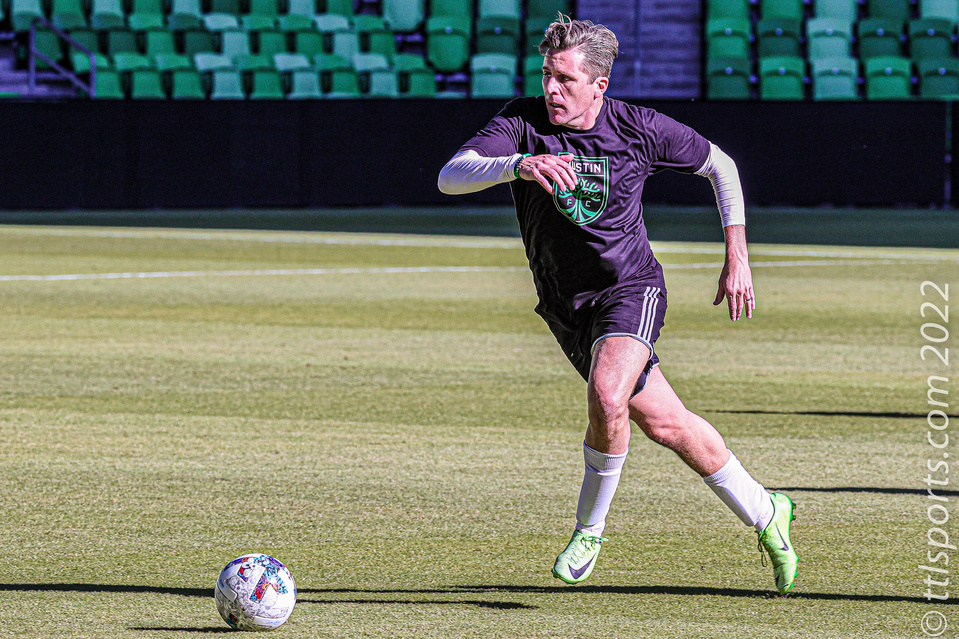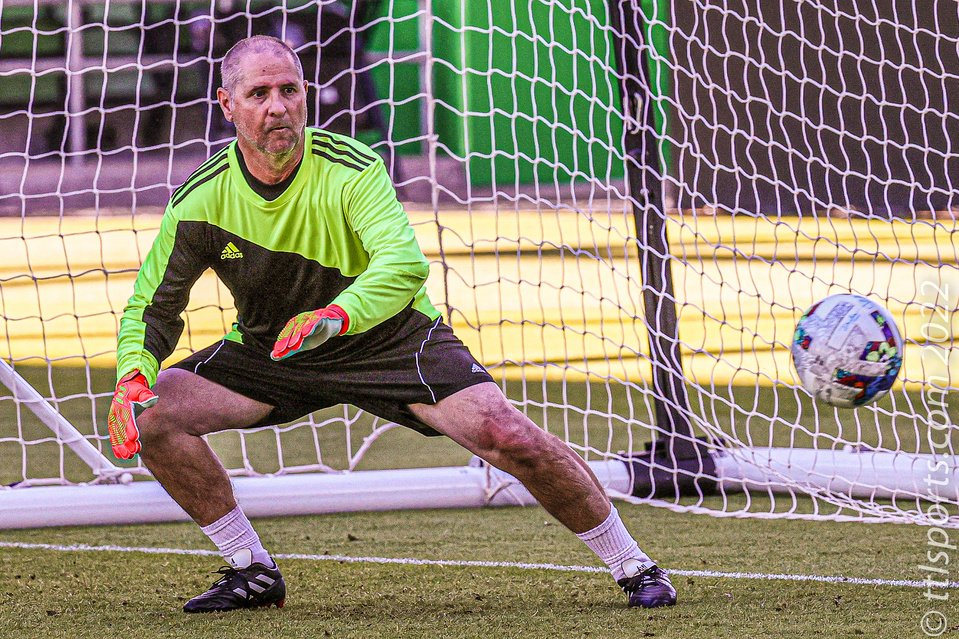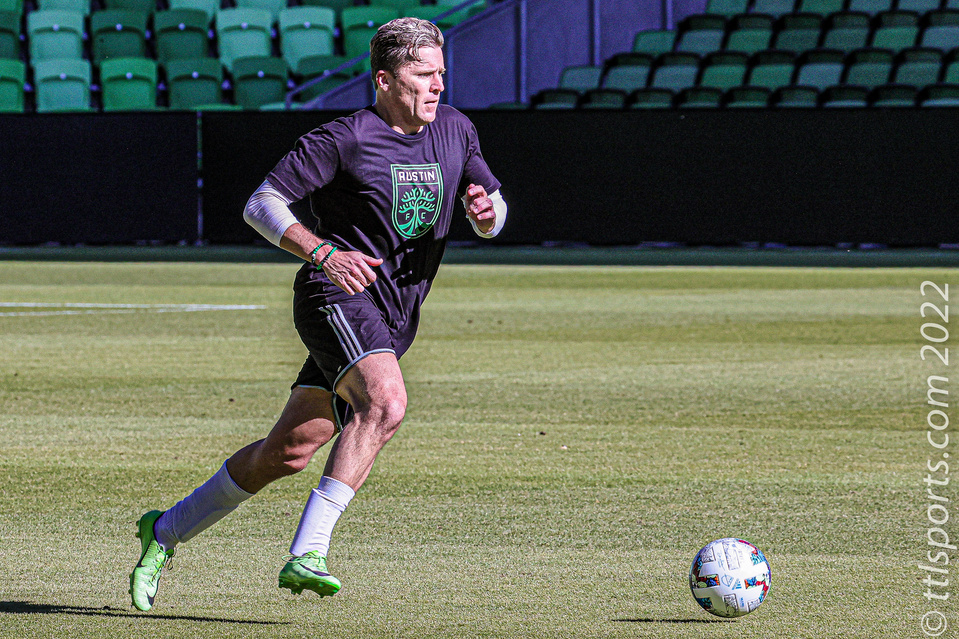 Monday brough the second annual Austin FC Media Cup, the only match the pits the best of the Austin area sports media against the best of the Austin FC front office.
The match was played at Q2 Stadium on a shorten pitch, and consisted of two, 30-minute halves.
Thirty-five players faced off on two teams, the Verde FC and Listos United. Each team had even numbers of the media and Austin FC front office. Best attempts were made to evenly match the skill level.
The Listos United appeared to command the match in the first half, but the Verde FC seem to own the second. Can't say who won, because, frankly, I lost track. But I think it's safe to say that everyone left feeling a winner.