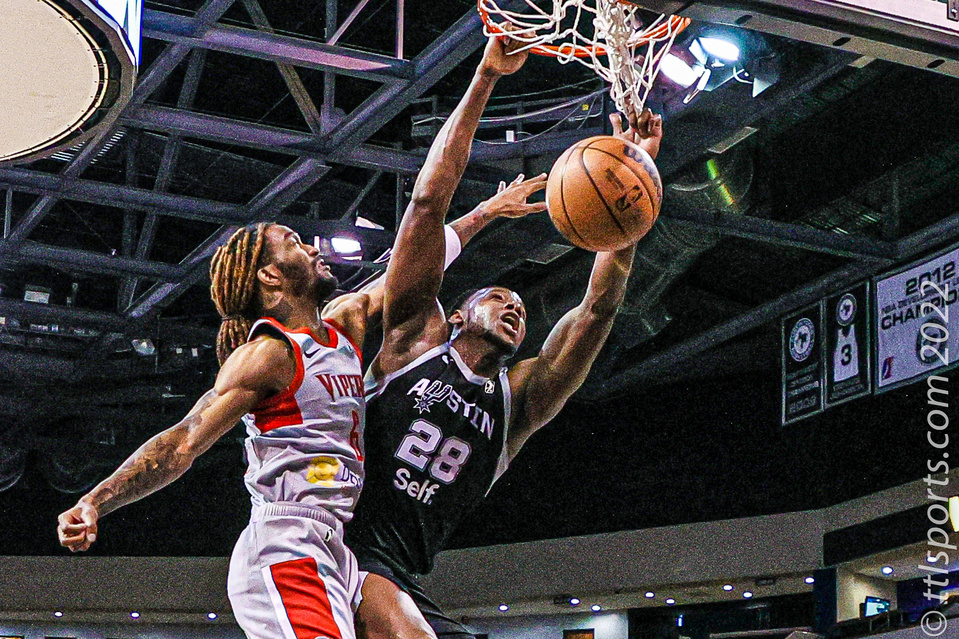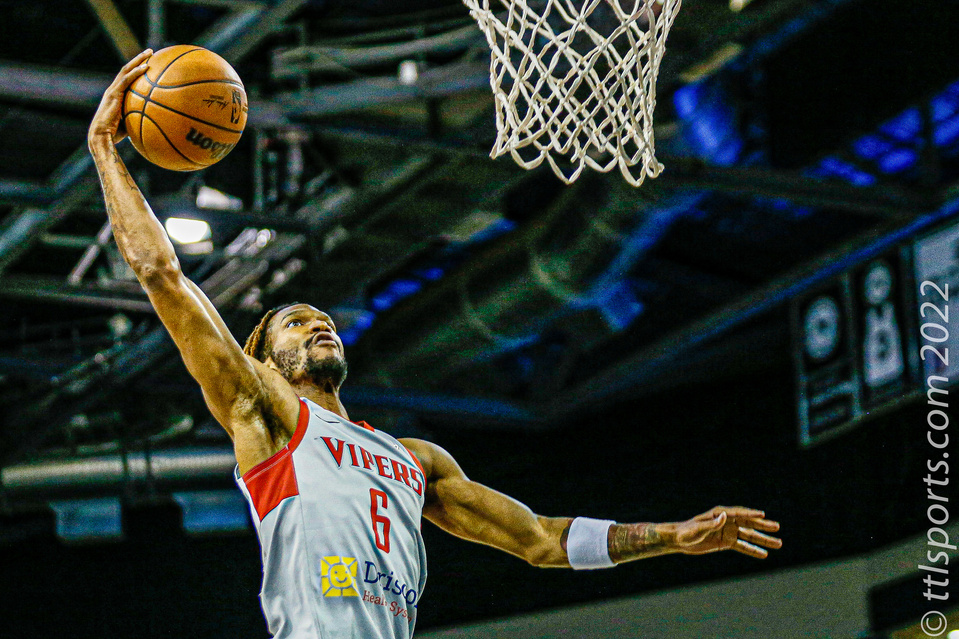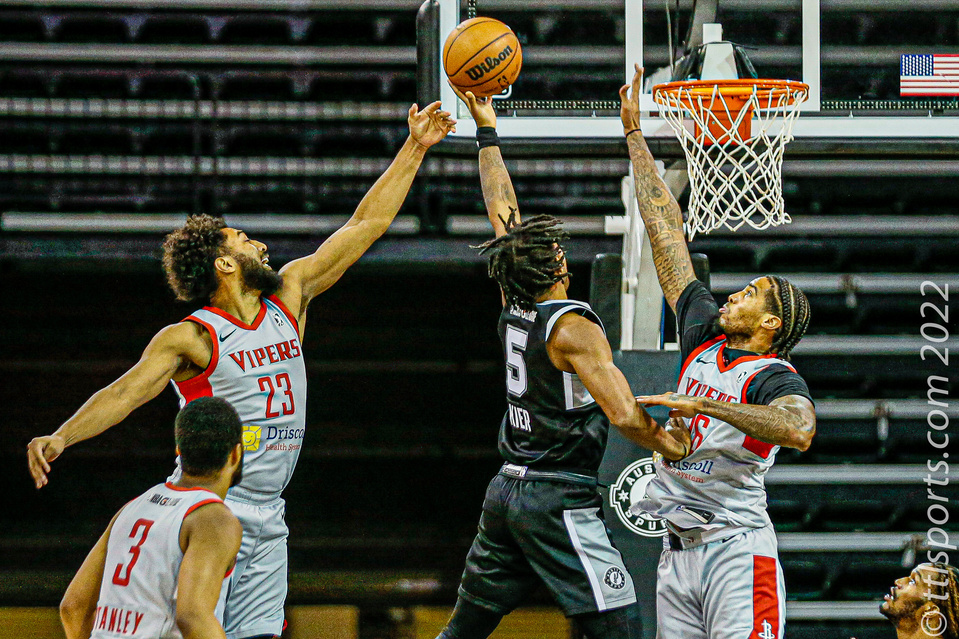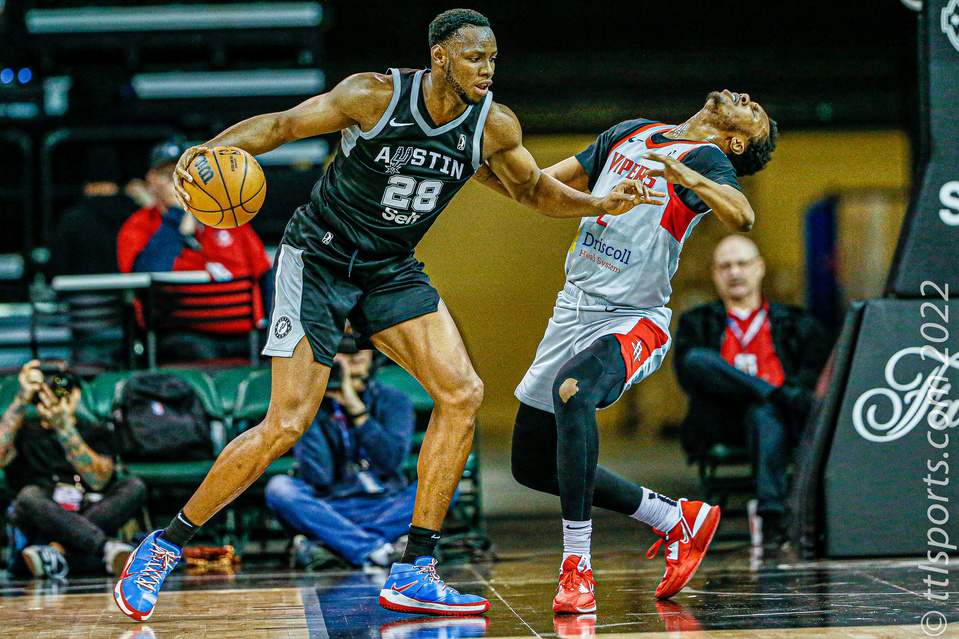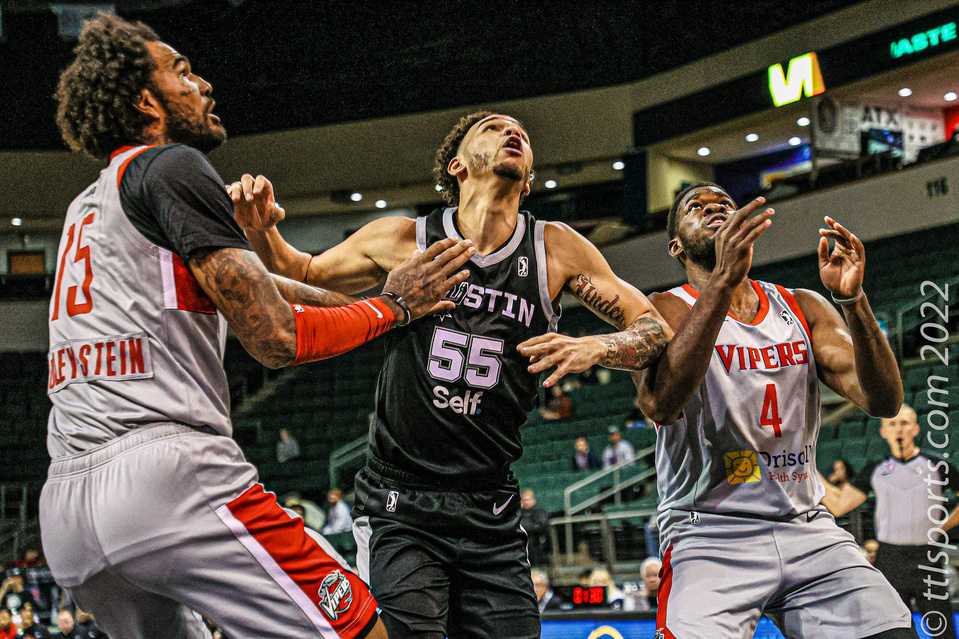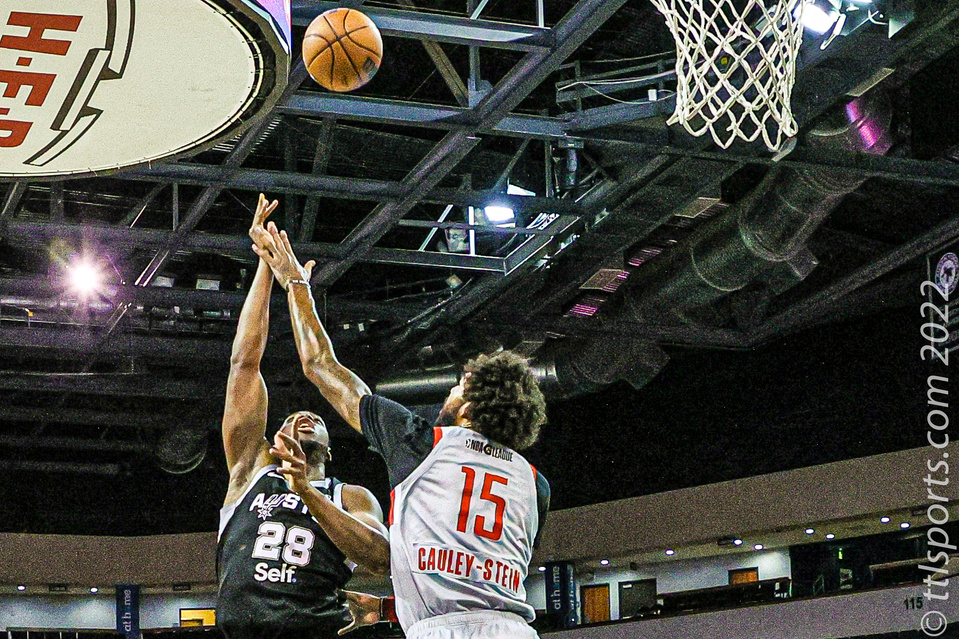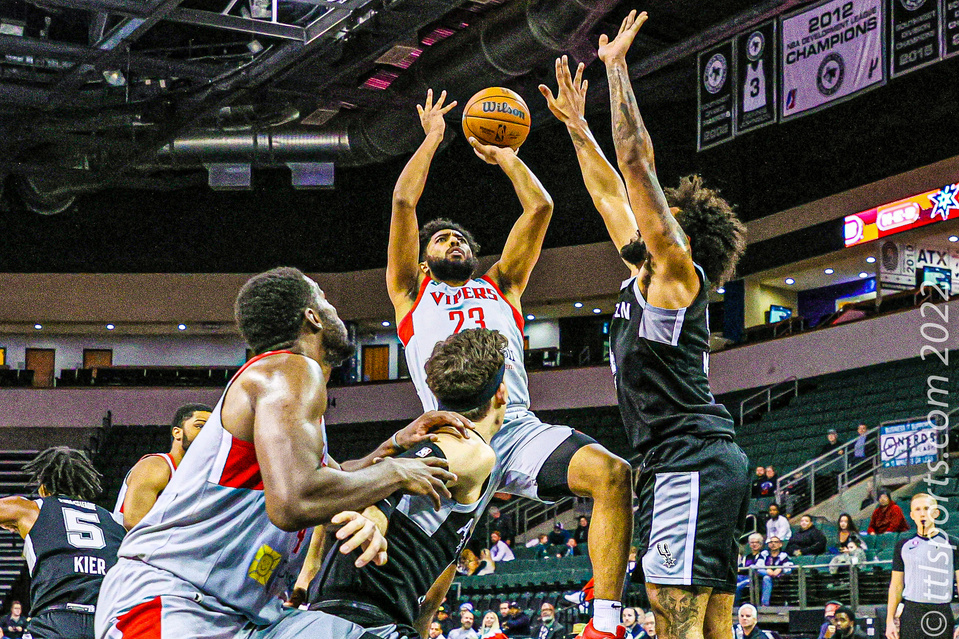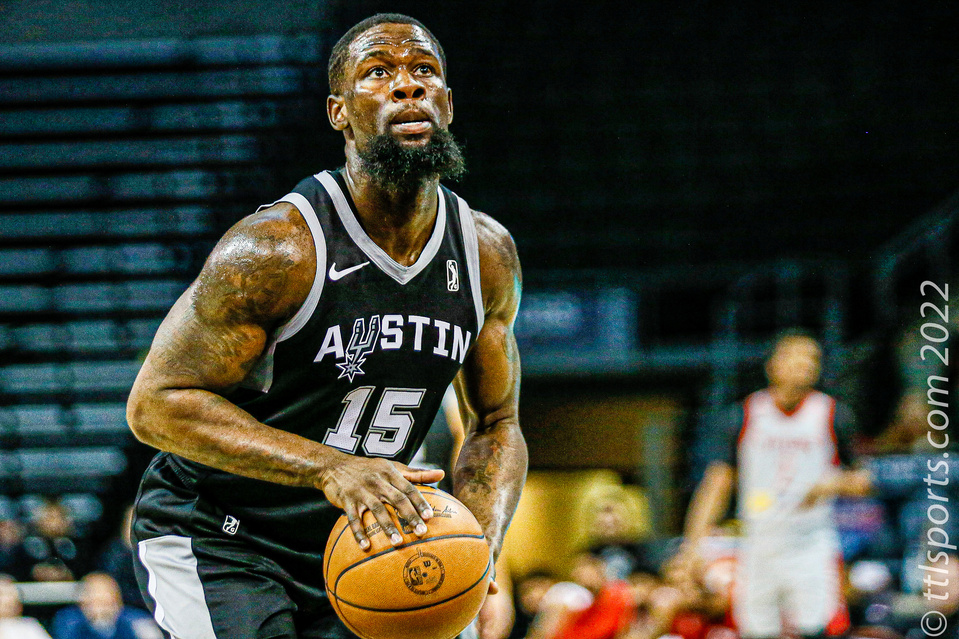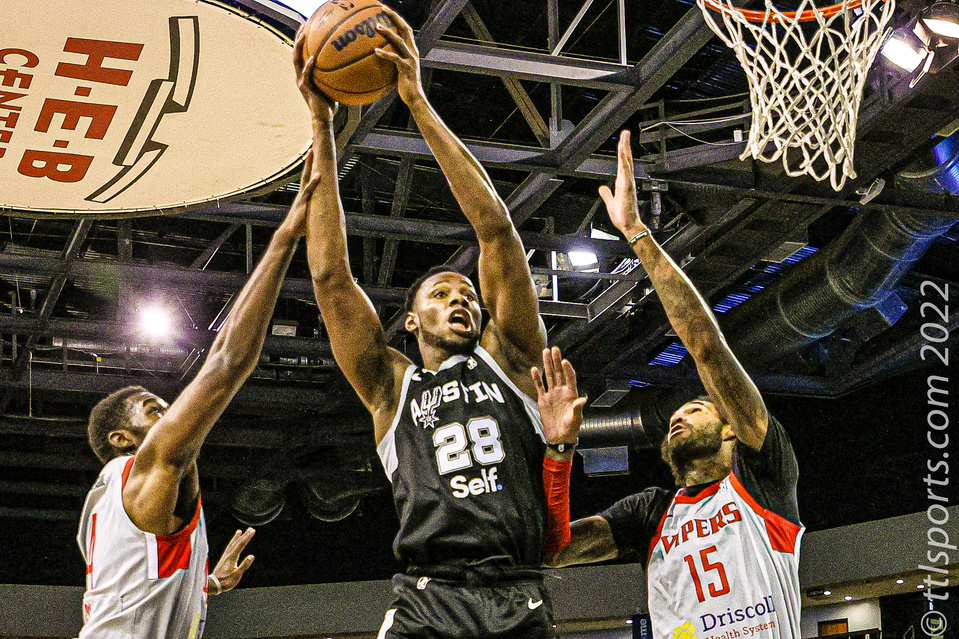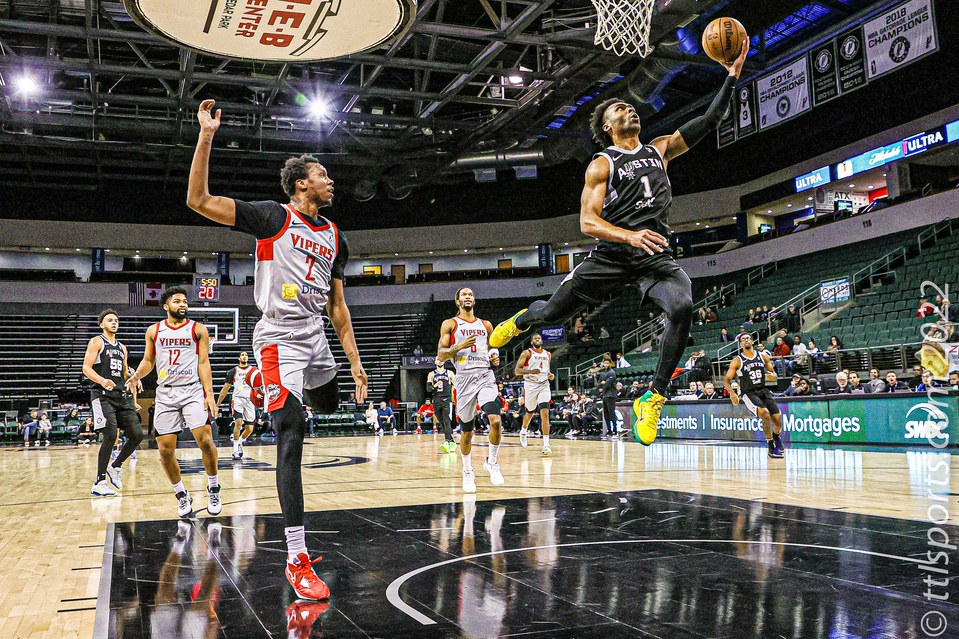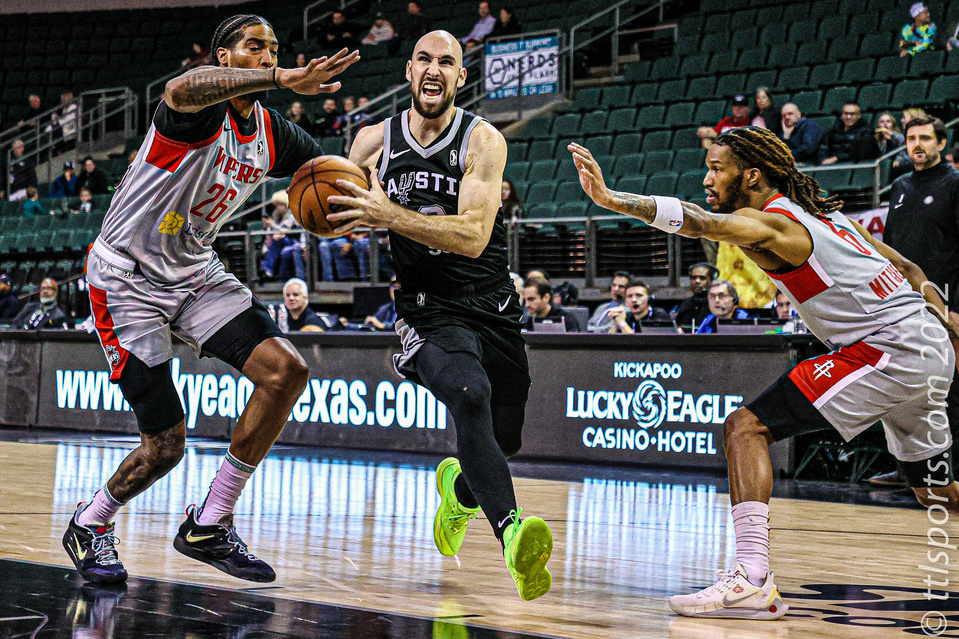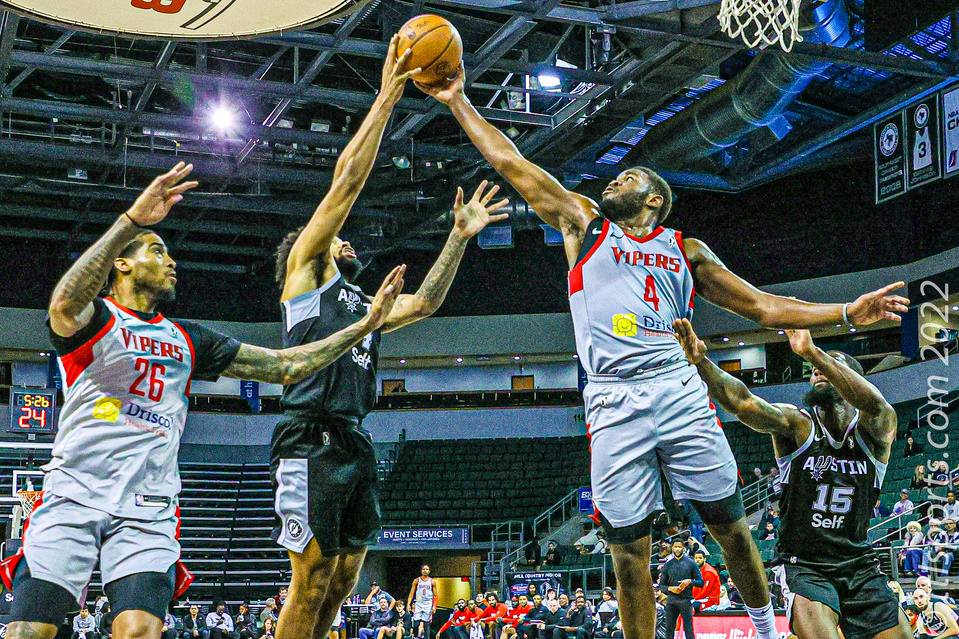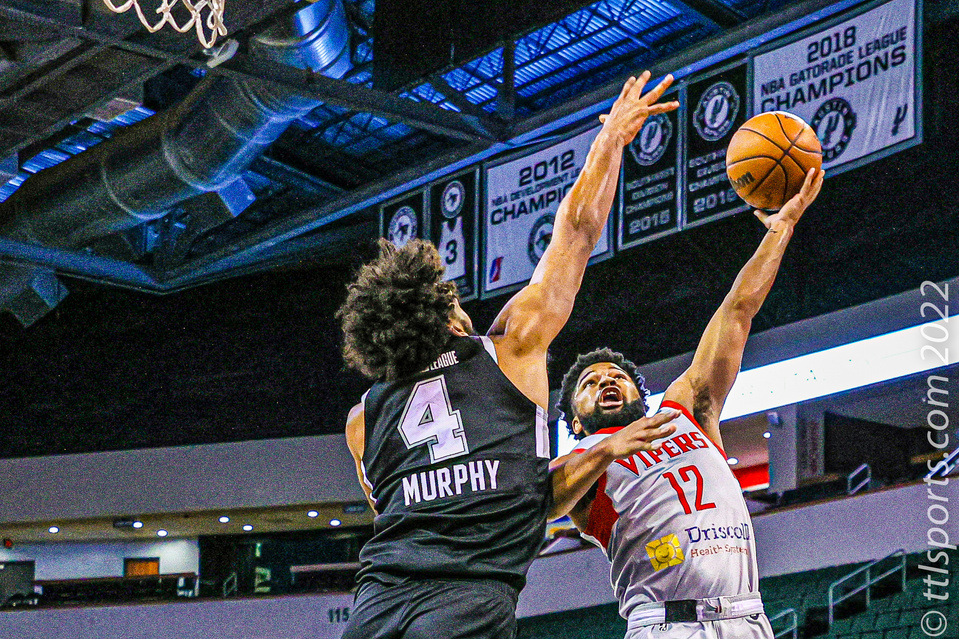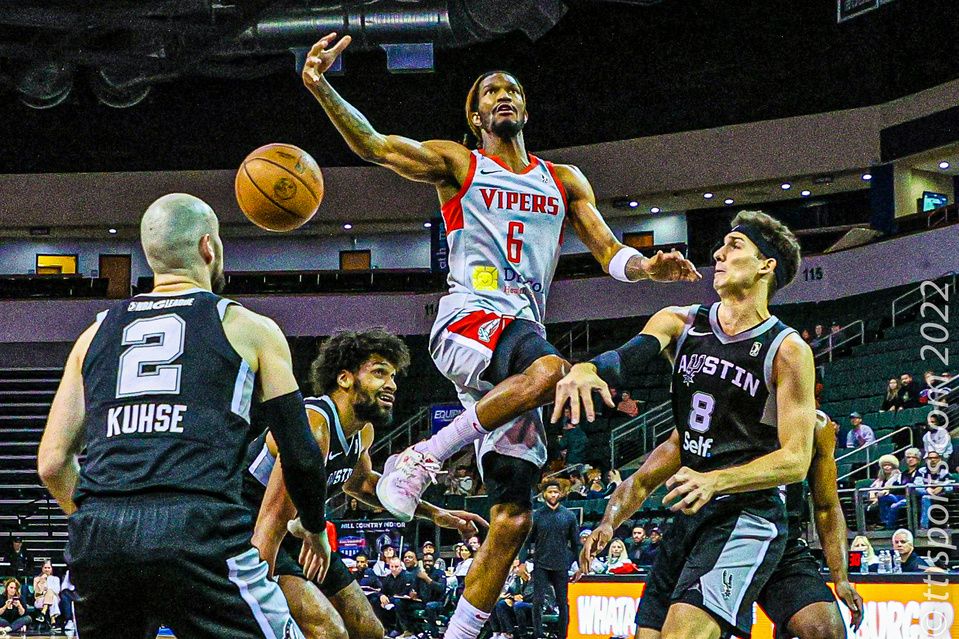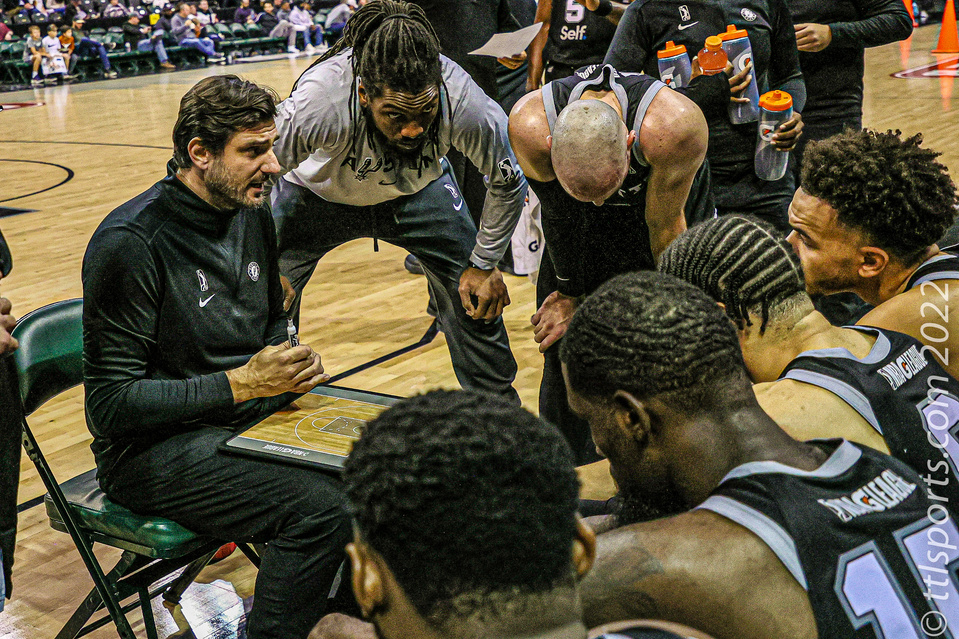 The Rio Grande Vipers (7-3) spotted the Austin Spurs (4-6) 22 points in the first period, then got serious. The Viper bit the Spurs, 113-to-98, in a lopsided contest.
The Vipers anemic first period play allowed the Spurs to jump to a 34-to-18 lead in the opening frame. RGV shot a paltry 29% from the floor and 15% from distance. The Spurs' respectable performance (48% and 25%, respectfully) allowed them to tower over the Vipers.
RGV's performance improved, marginally, in the second period, while Austin's cratered. The Spurs took a slim 51-to-47 lead into the locker room at the half.
The Vipers return to the court super-charged. Led by Trevor Hudgins, Darius Days and Louis King, RGV converted 67% of their field goal attempts and 62% of their three-point attempts, out-scoring Austin 44-to-25. The Vipers led 91-to-76 going into the final frame.
Austin never hit the reset button; Rio Grande coasted through the fourth period for the win.
The game statistics for both teams looked remarkably similar, with the two exceptions: three-points attempts and points-off-turnovers. RGV went 15-for-48 from distance, compared to Austin's 7-for-35. The Spurs committed 23 turnovers resulting 33 points by the Vipers; the Vipers lost the ball 17 times for 12 points by the Spurs.
Austin's Charles Bassey led players with 21 points and rebounds. Jalen Adaway and Chaundee Brown Jr. added 19 and 18 points, respectively.
Hudgins led the Vipers comeback, putting up 20 points. King added 18 points and Days added the double-double, 16 points and 15 rebounds.