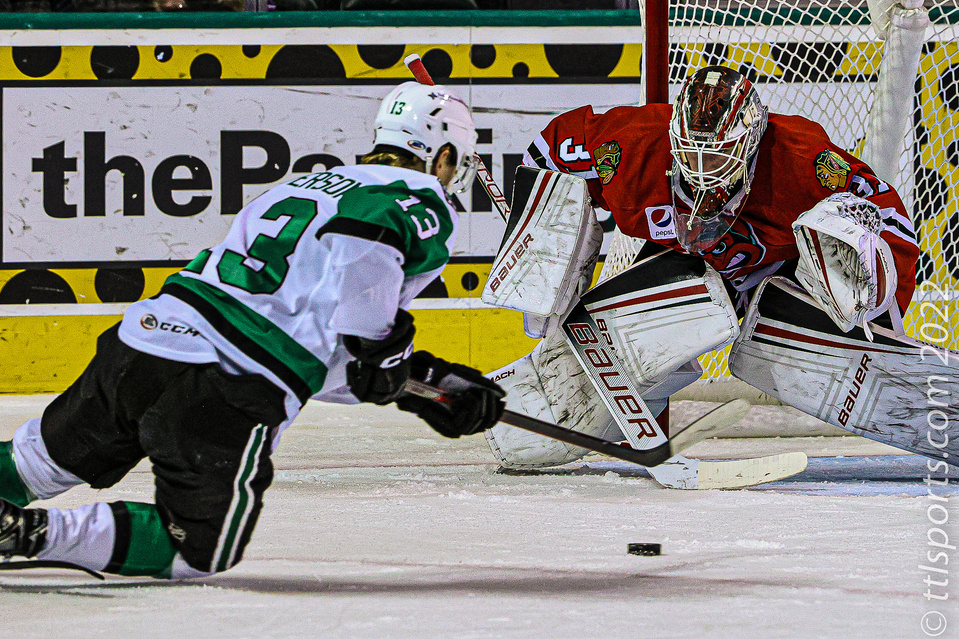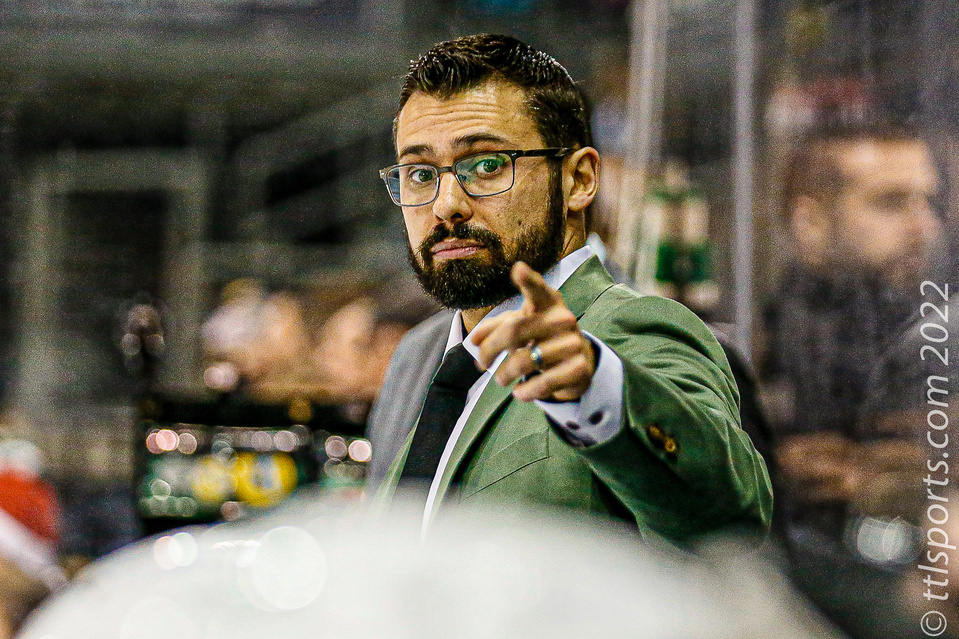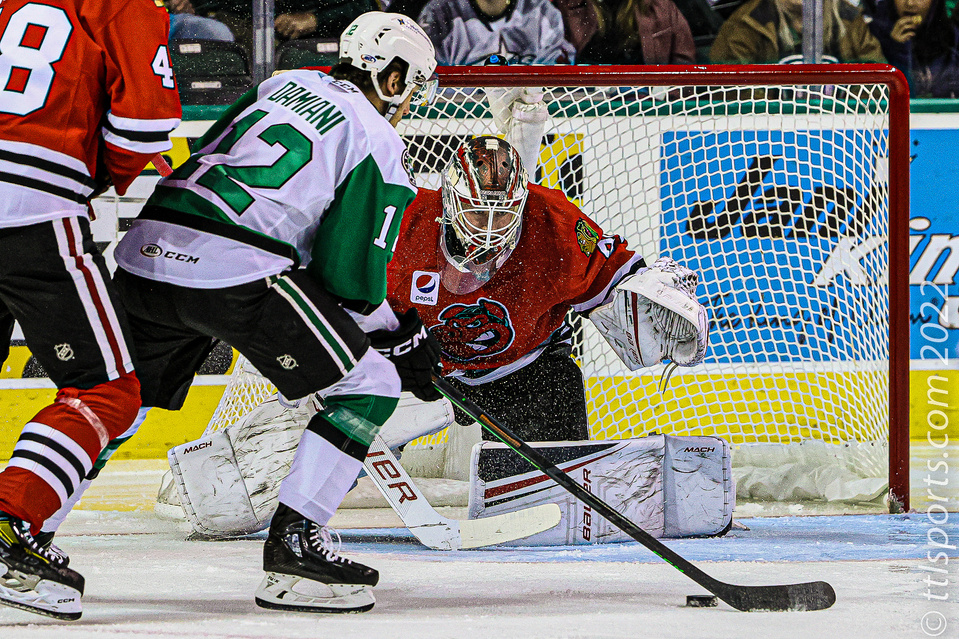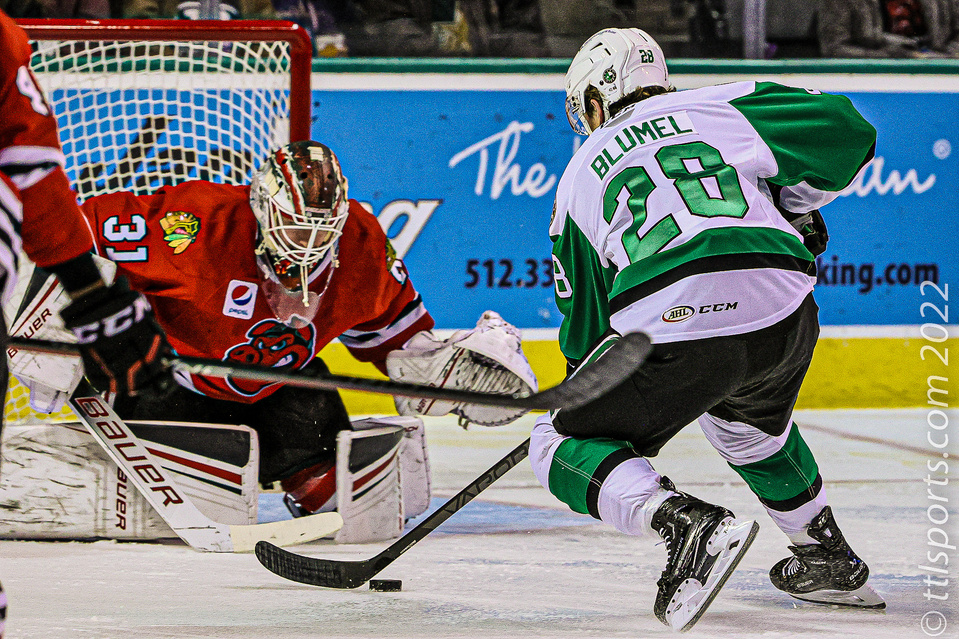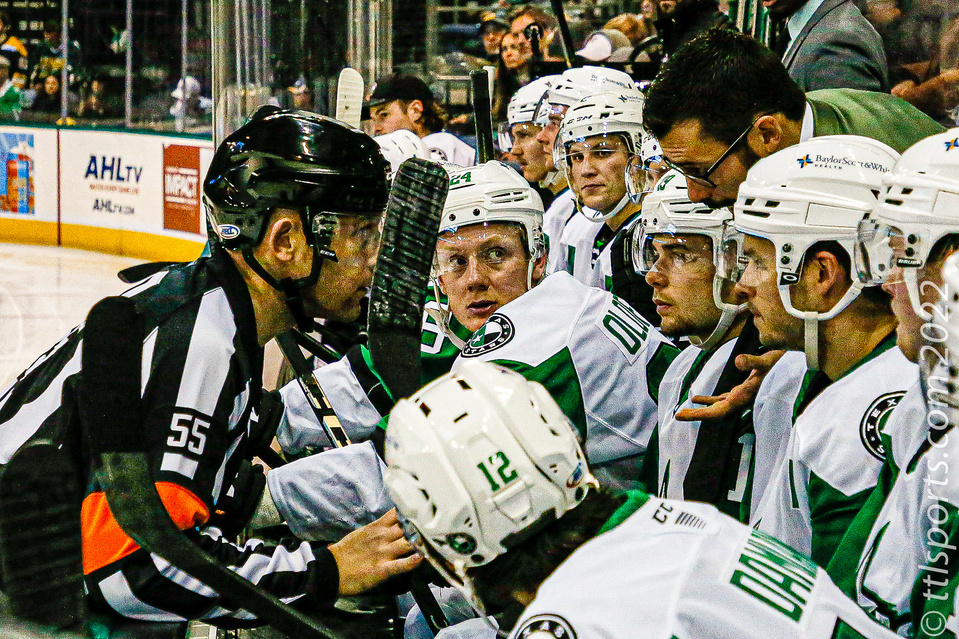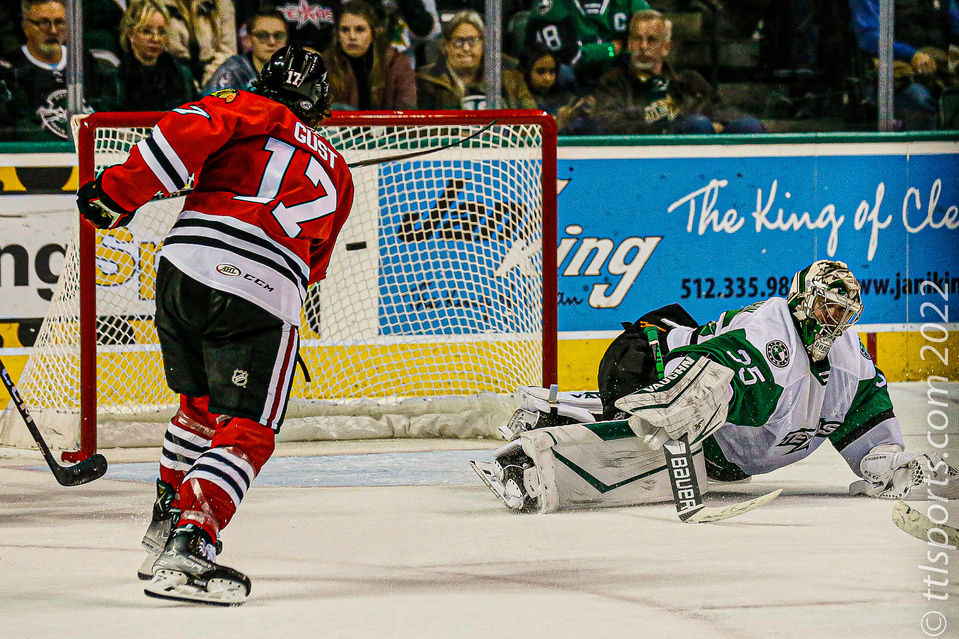 All good things must come to an end, including the Texas Stars eight-game winning streak. The Stars fell to the Rockford IceHogs by a final score of 3-to-2 in overtime.
Texas Stars head coach Neil Graham put the defeat in perspective, saying, "A point got away from us there at the end, [but] it's so big to grab one point when a streak does end." The Stars earned on point for the OT loss, versus two points for a win.
Alec Regula put the IceHogs on the board just 2:20 into the game on a power play. A mental mistake (too many men on the ice) caused the penalty. The power play goal was the first allowed by the Stars in 38 penalty kills.
Texas Curtis McKenzie evened the score midway through the period, the goal also coming of a power play.
The only goal of the second period came off the stick of Marian Studenic on a power play, giving the Stars a 2-to-1 advantage. The goal as Studenic's third in two games.
Texas played sluggishly in the final frame, held to just 6 shots to Rockford's 11. The IceHog broke through with a goal with under three minutes remaining in the contest, forcing overtime.
An uncovered David Gust netted an easy goal in the first minute of the OT period.
"Five games in seven days, that takes a toll on a team and there was moments we would run out of a little bit of steam," Graham said. "I was proud of our team's effort."
Rockford starting goalkeeper Dylan Wells (6-3-1) earned the win, making 27 saves against 29 shots. Texas starting goalie Anton Khudobin (10-3-3) endured the loss, allowing 3 goals on 30 shots.
Texas leads the Central Division by five points as they begin their Christmas break. The team returns to the ice on December 30th against the Tucson Roadrunners.