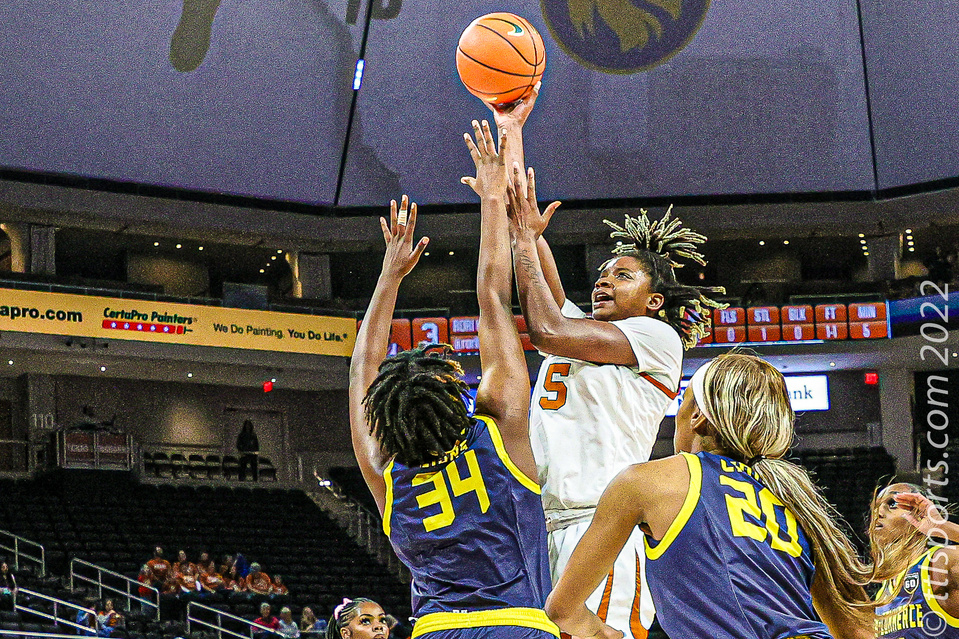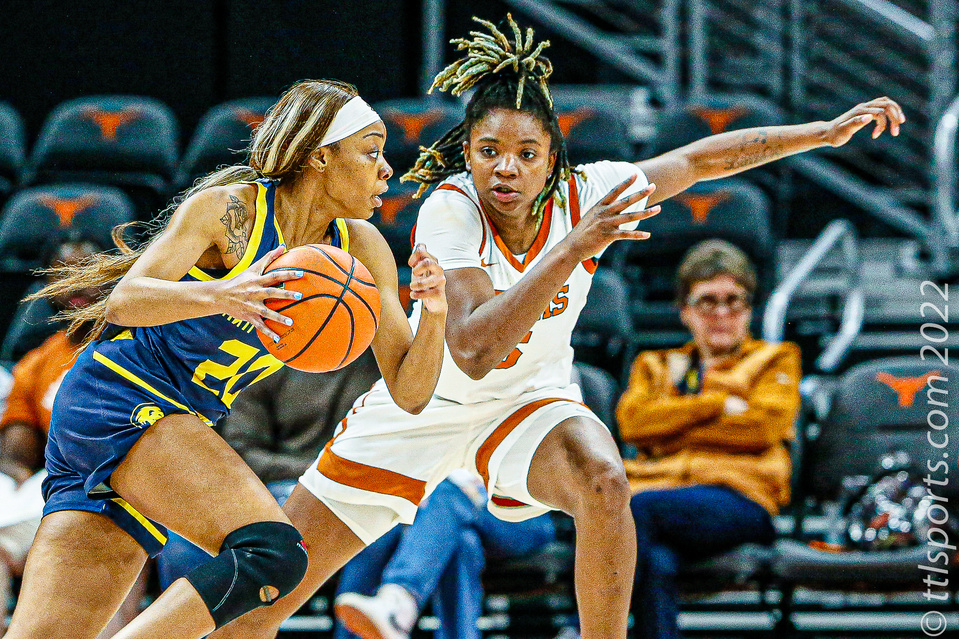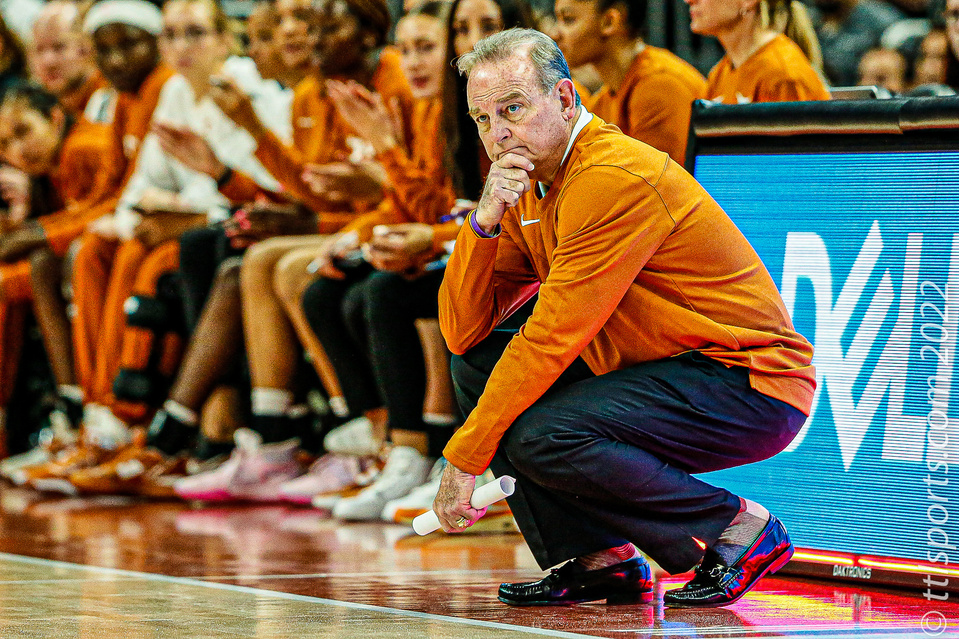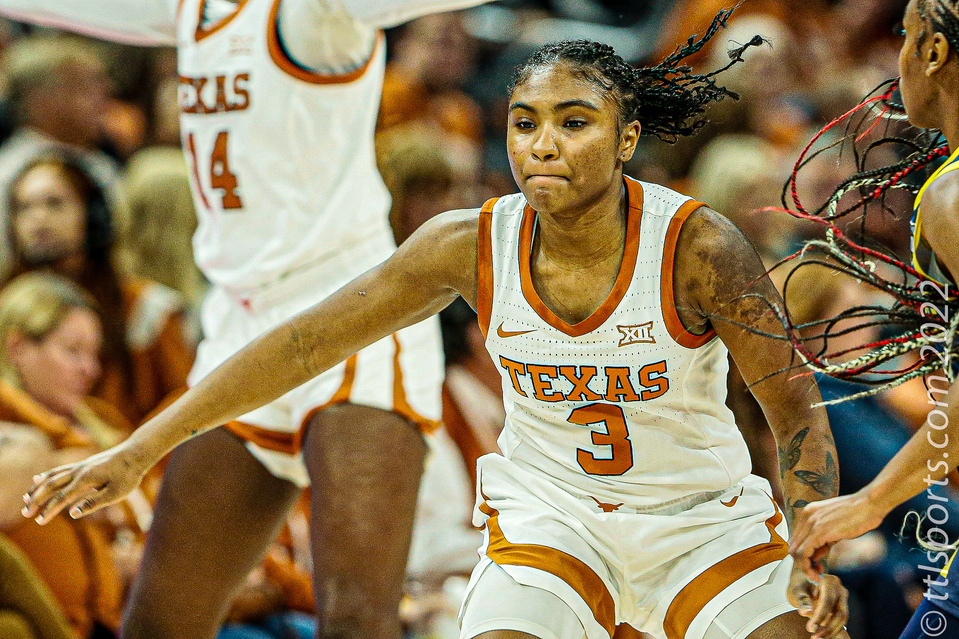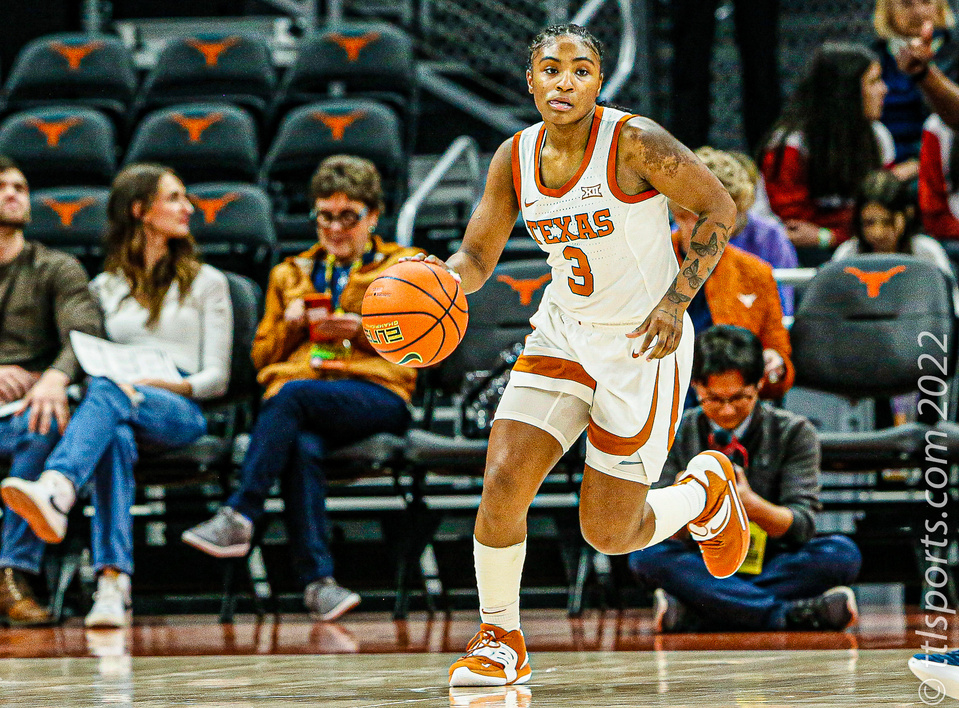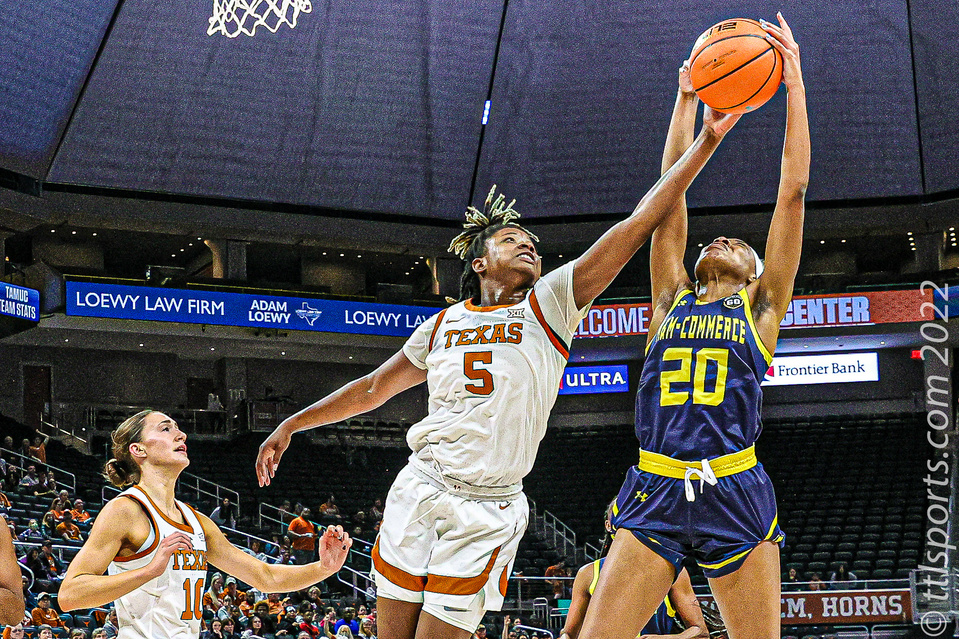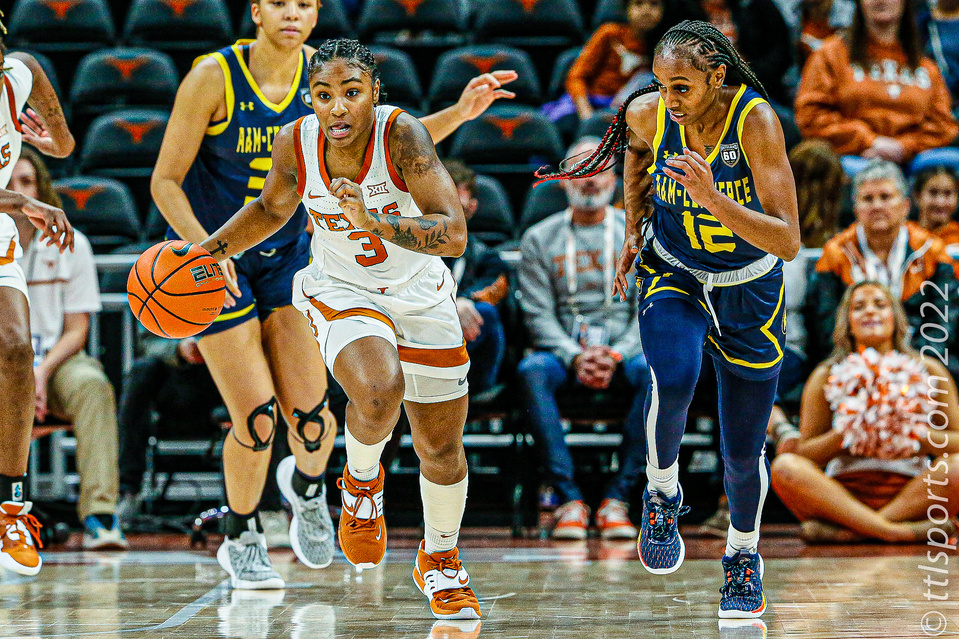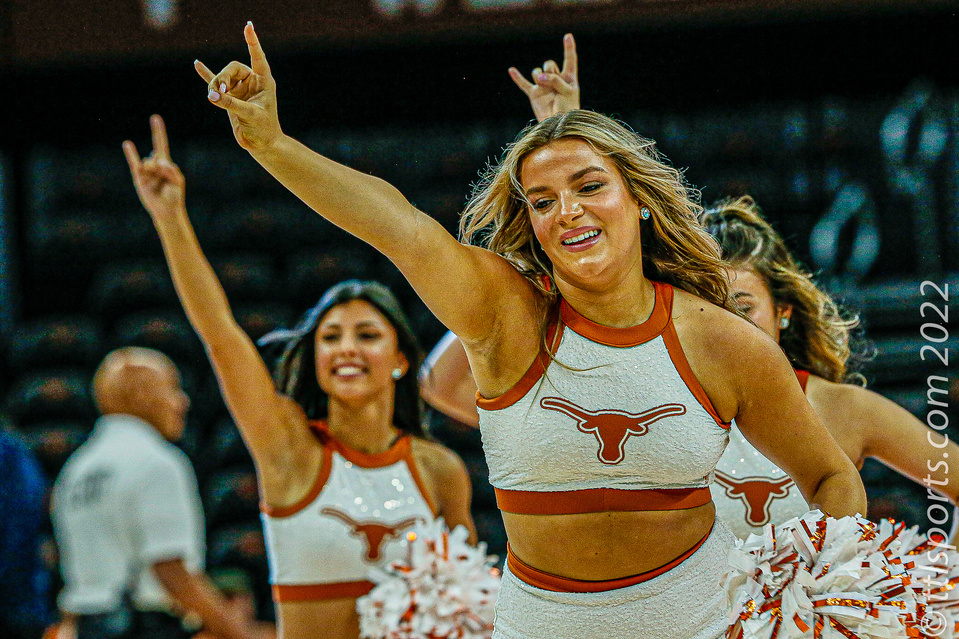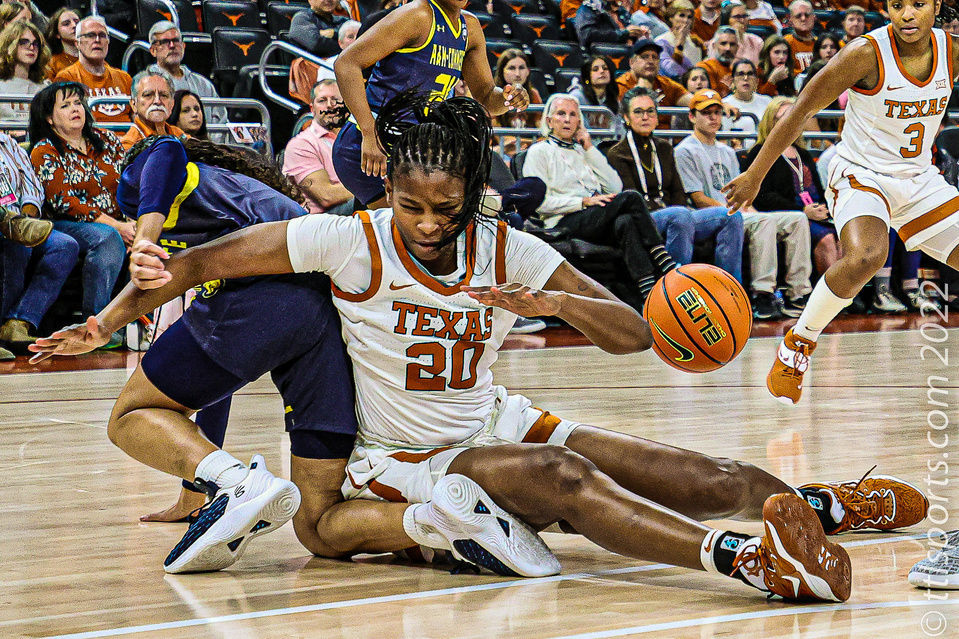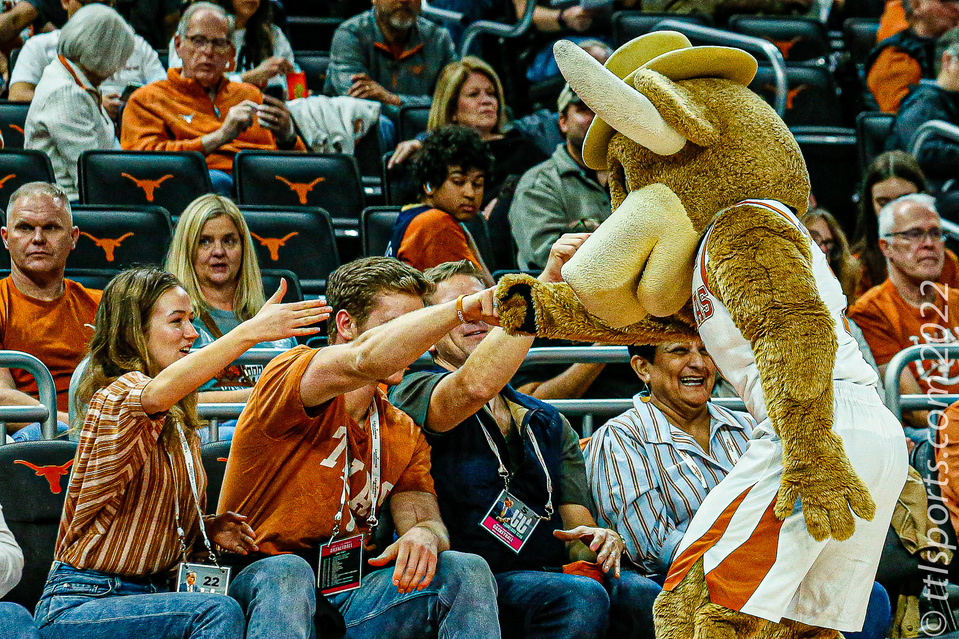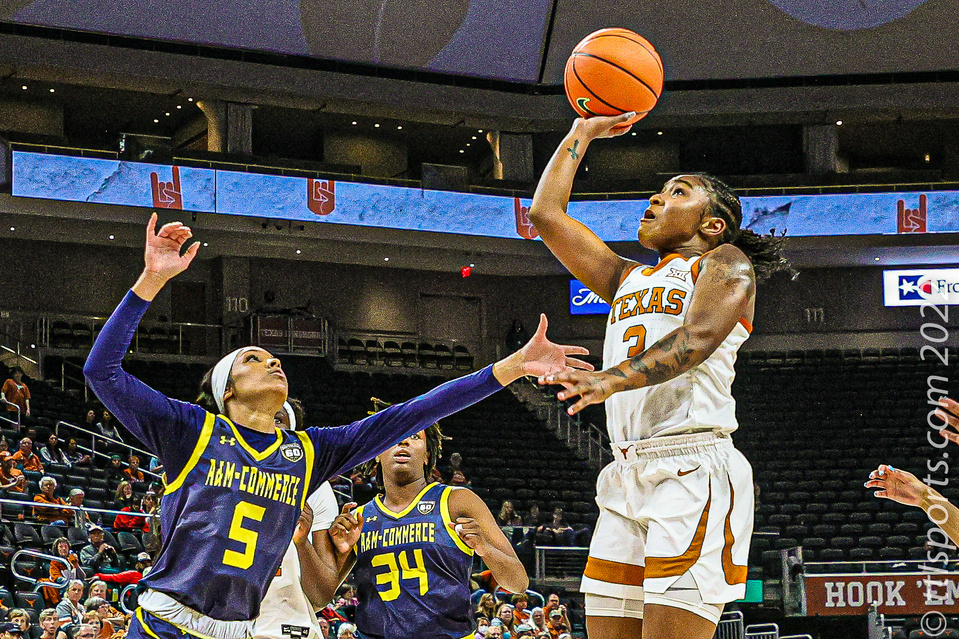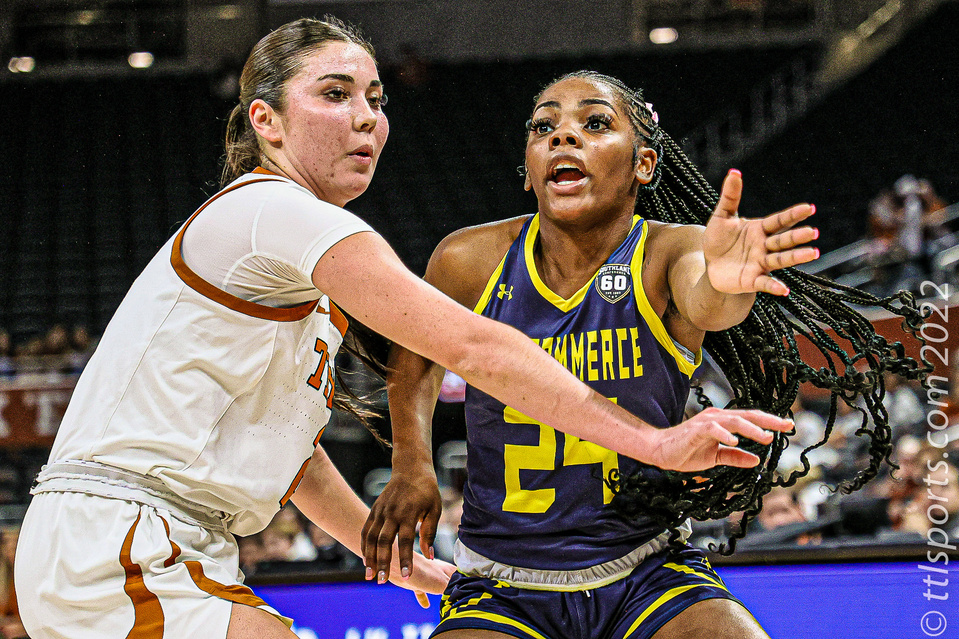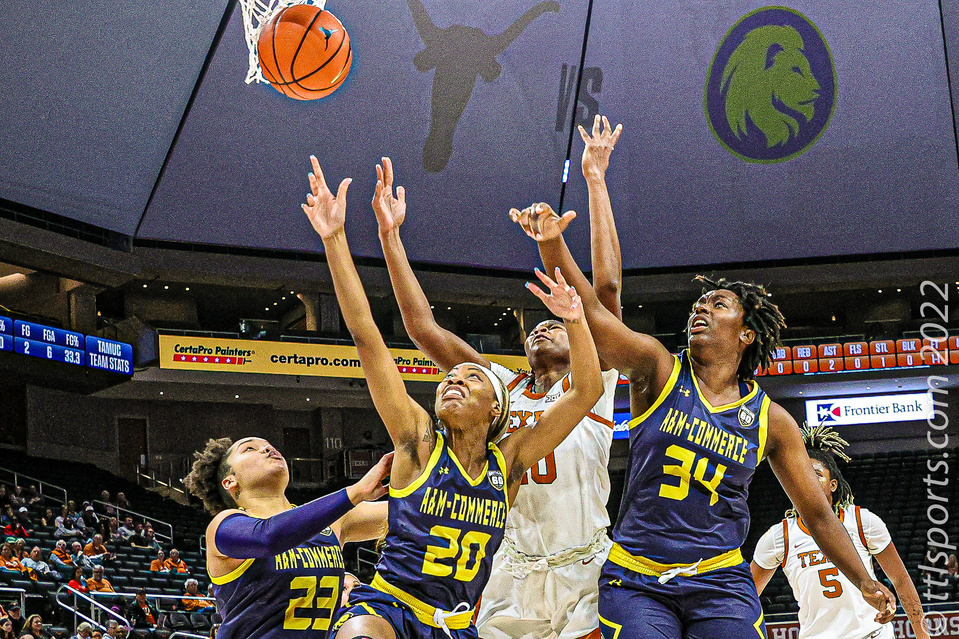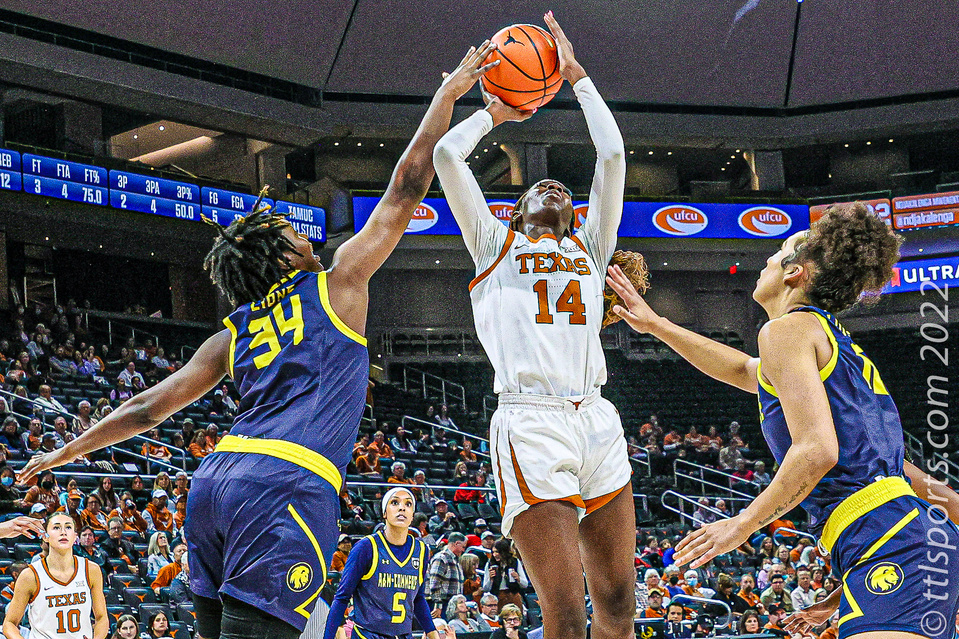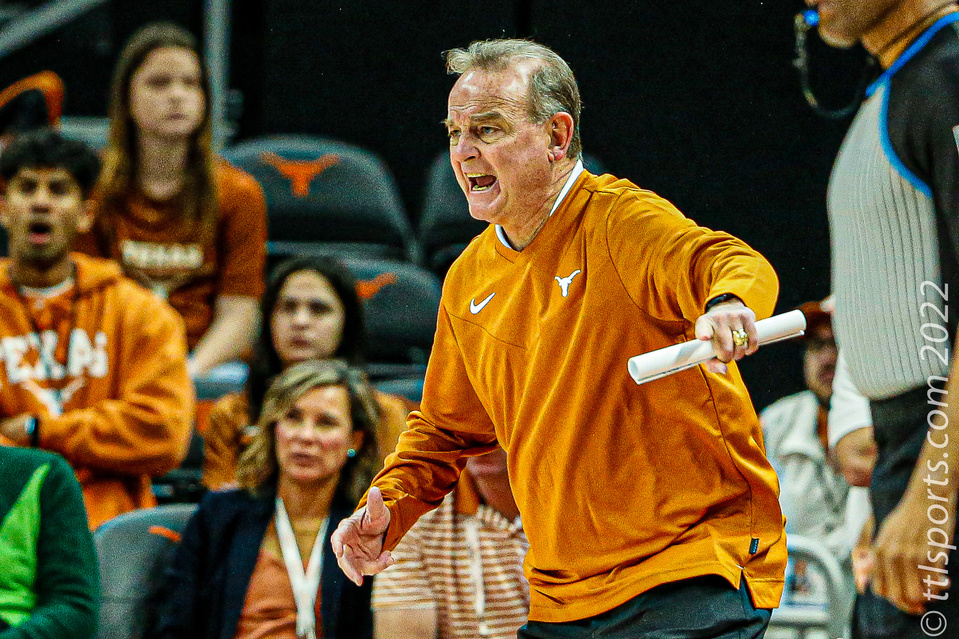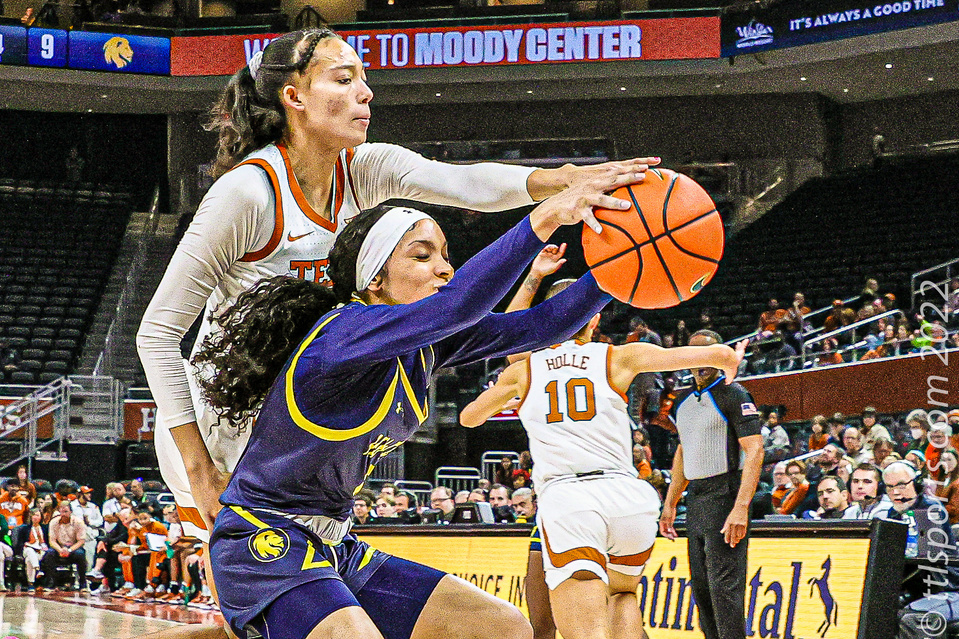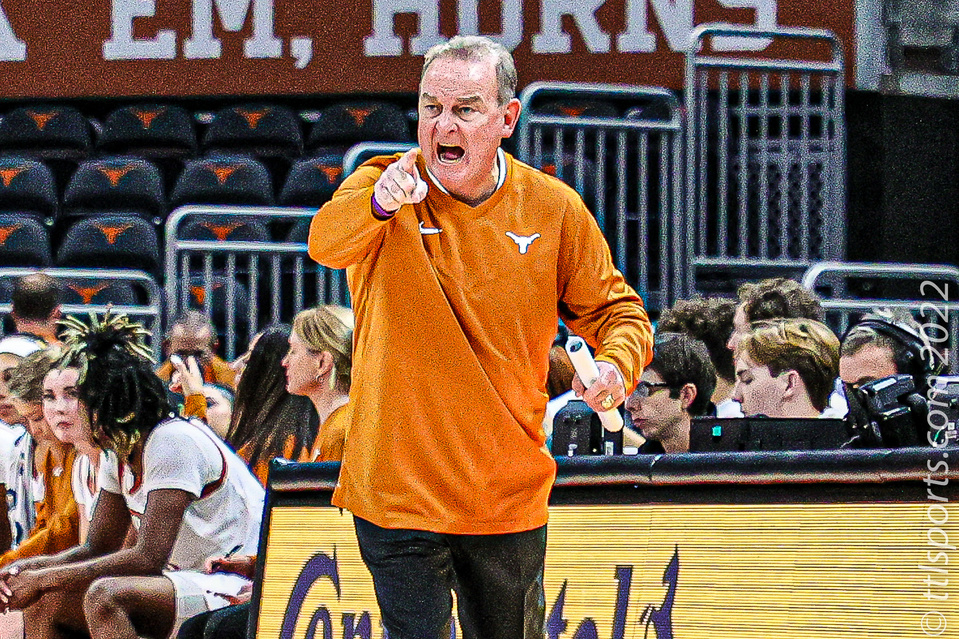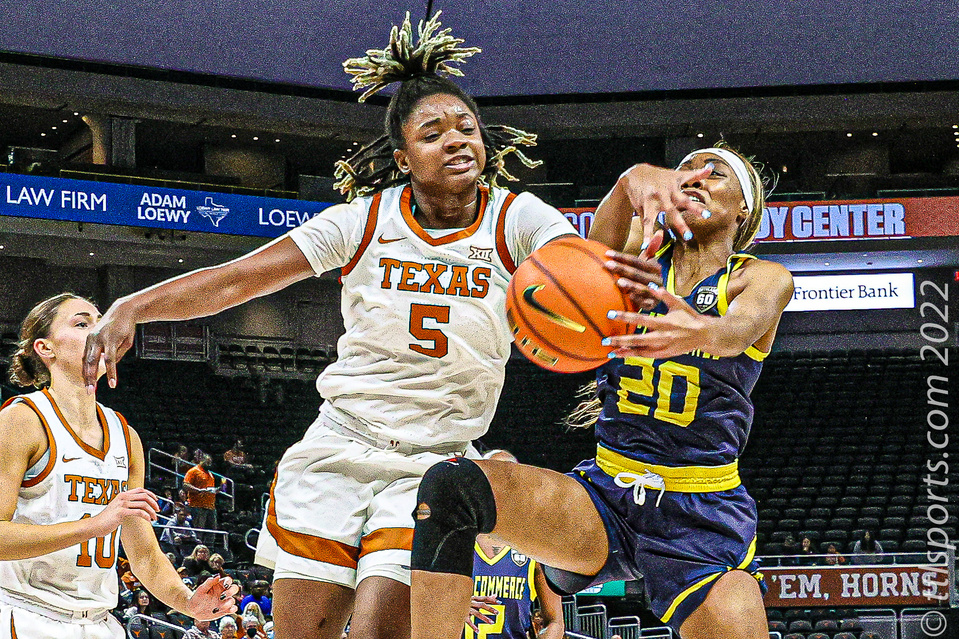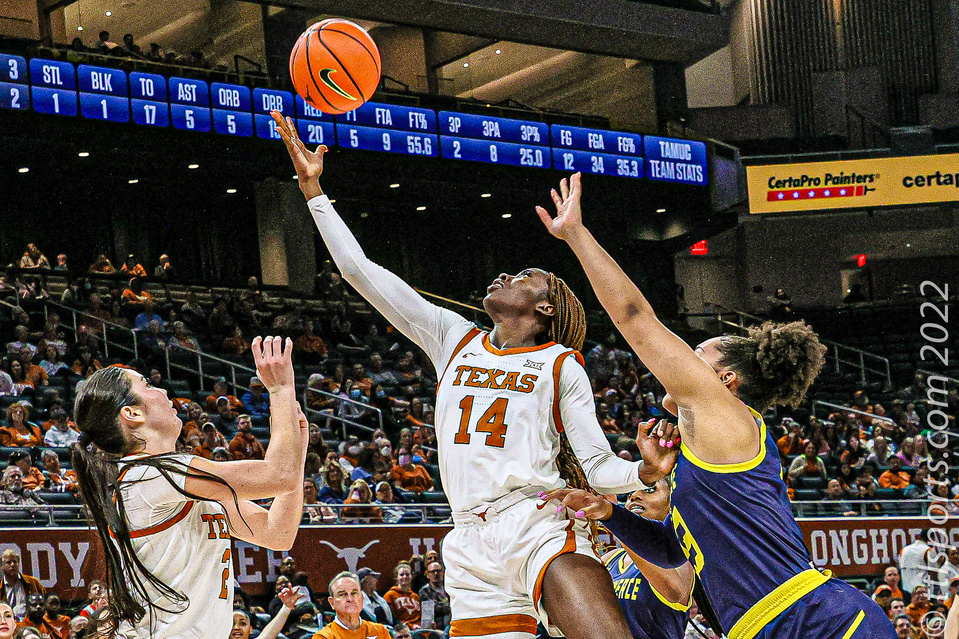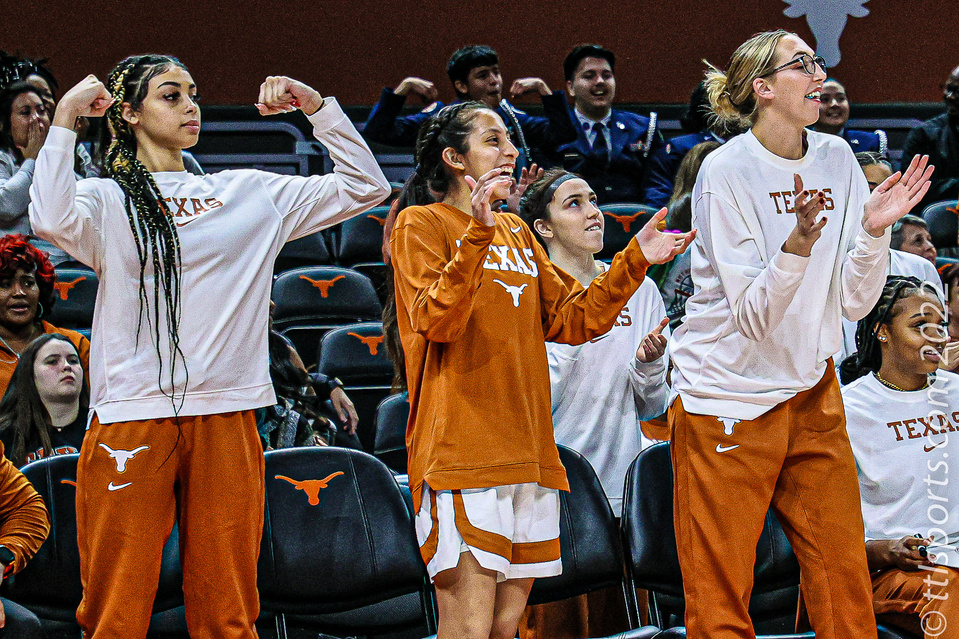 The University of Texas Longhorns women's basketball team (9-4) walloped the Texas A&M Commerce University (TAMUC) Lions (2-9) by a score of 96-to-53.
Texas were led by Rori Harmon who posted a season high 15 points with 10 assists and six rebounds in just 26 minutes on the court. Five additional Longhorn notched double digits, including Khadija Faye with 14 points and 10 rebounds.
The Longhorns started strong, holding TAMUC to nine points in the first quarter, while putting up 28 points. It was the 12th time this season that Texas has held an opponent to single digits in a quarter.
By the numbers, Texas did well, shooting 49% from the floor and 28% from distance. The Longhorns forced 20 turnovers and 10 steals, while losing the ball only a total of 10 times.
"We had 25 assist on 40 baskets, that say a lot to me about your team and sharing the ball and making extra passes," said Texas head coach Vic Schaefer. "I thought we came out ready to play and I'm proud of our kids."
Dyani Robinson led TAMUC with 23 points. "Dyani, number 12 for them, we had a hard time dealing with her. She is electric and very explosive, and we didn't do a very good job on her at all," said Texas head coach Vic Schaefer.
"We've gotten through the non-conference part of our schedule. We had some bumps along the way. That's okay, I think we'll be better for it," said Schaefer. "Now the 18 game gauntlet starts," with Big 12 Conference play beginning Saturday against Kansas State.
Looking forward to conference play, Texas guard Sonya Morris said, "We have the mental toughness, we have the physical toughness, it just comes down to doing it, we just have to do it… my money is on us, ever time, to be honest."