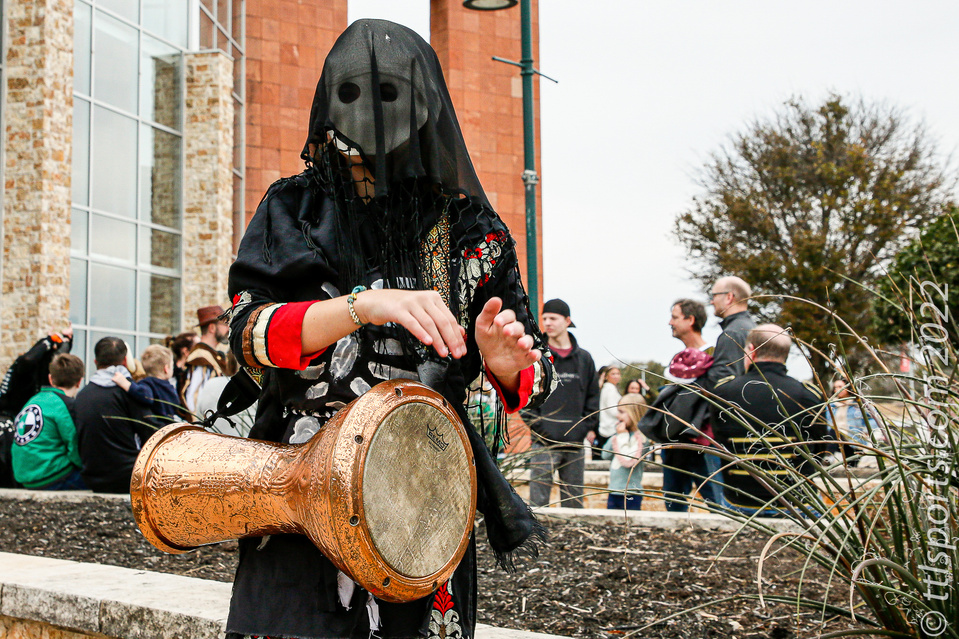 The Texas Stars currently sit atop the AHL Central Division with a record of 22 win, 8 losses, 4 overtime losses, and 2 shoot-out losses. A key aspect of the Stars' success derives from the support of their fans. The Texas Stars hosted its first Renaissance Faire in a showing of appreciation of that support.
The event drew from the Sherwood Forest Faire, a locally owned medieval-style village nestled in the Lost Pines section of Central Texas.
The event featured a wide variety of customed performers, padded combat for the children, hobby horse jousting and an assortment of crafts exhibits. Featured performance were from Sky Kings Falconry and Full Steel Combat Performance.
Sky Kings Falconry is dedicated to the education and preservation of our planet's wildlife, featuring the natural abilities of raptors and other animals to correct environmental issues.
Full Steel Combat Performance is actual combat. The exhibition featured duels with axes, swords, shields and maces, and team fights where combatants work together to defeat their opponents.