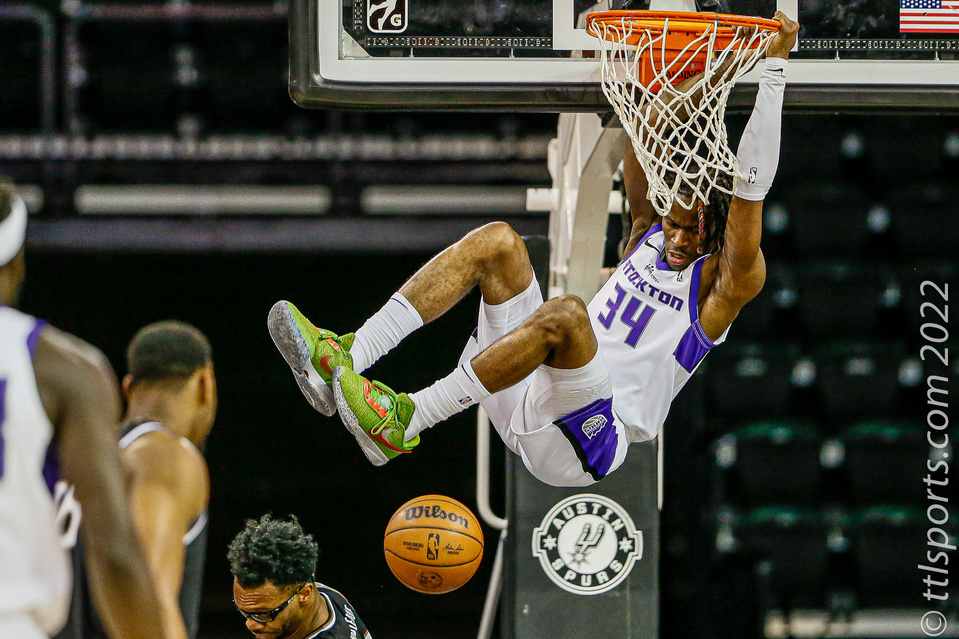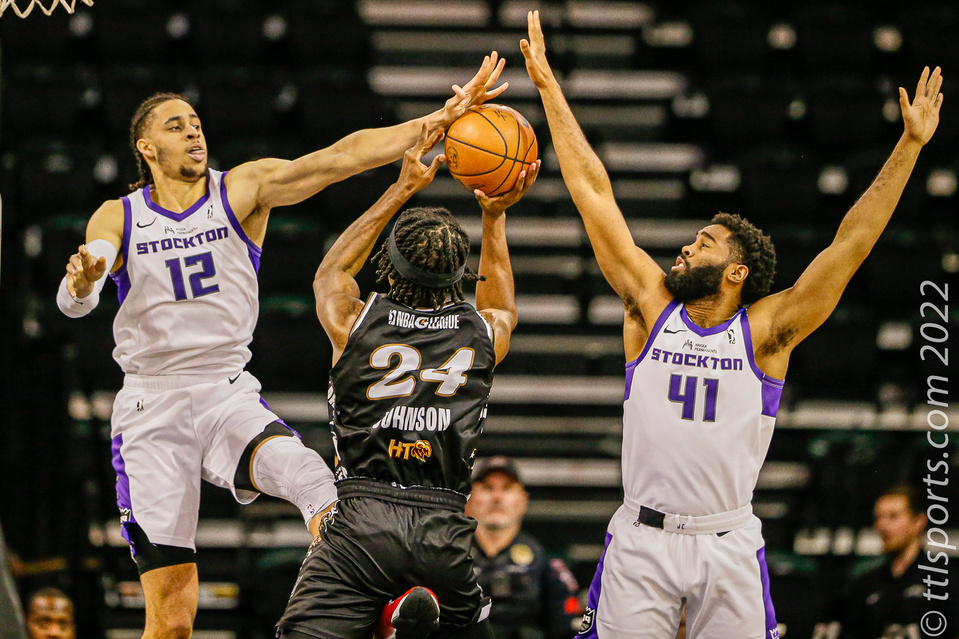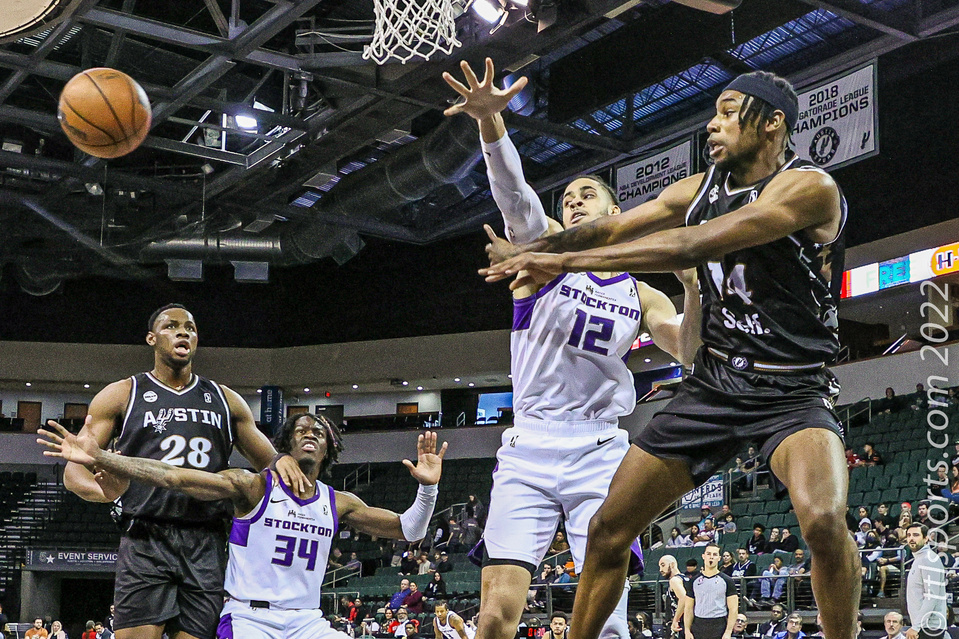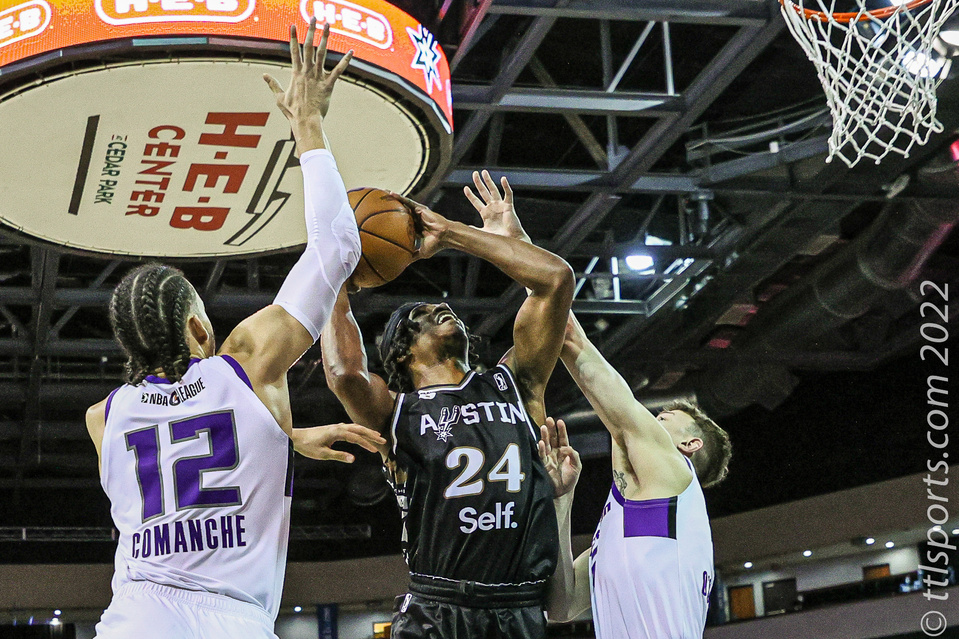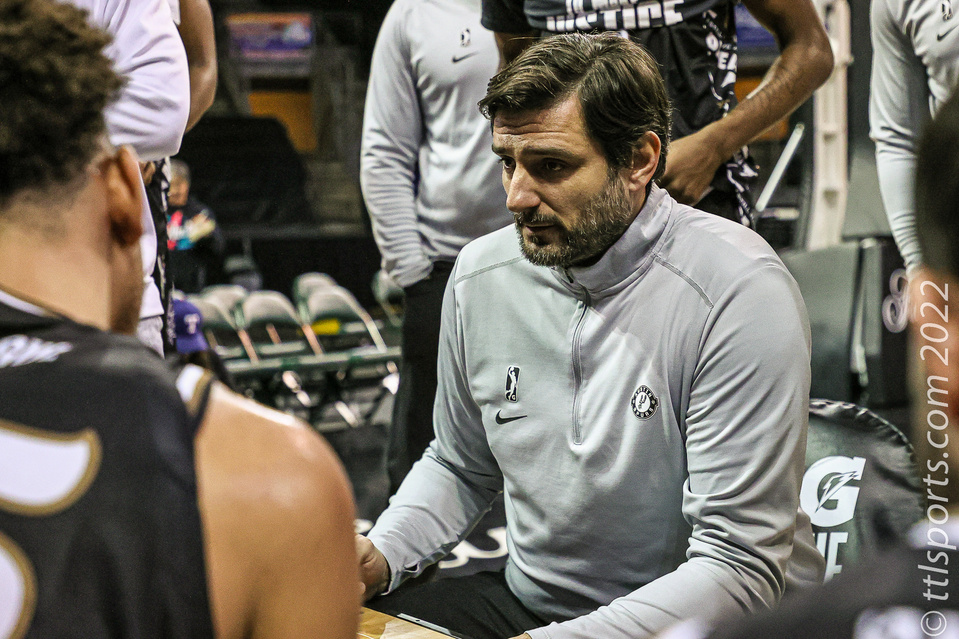 The Stockton Kings (8-1) shutdown the Austin Spurs (2-6), winning by a score of 112-to-98 on a day honoring Martin Luther King, Jr. The Kings led from tip-off to final buzzer, leading by as many as 20 points.
The margin of victory was second chance points. Stockton dominated, converting 11 offensive rebounds into 22 points. Austin was only 4-for-8 for 8 points. Stockton won the battle of the boards, 40-to-34, and lead in blocked shots, 9-to-3.
Stockton exhibited a total team effort, with six players scoring in double digits, and with 24 assists. The Kings were led by Neemaisa Queta with 24 points and 5 rebounds.
Austin effort was skewed towards Blake Wesley, who bucketed 29 points, but with only 1 assist and 2 rebounds. Dominick Barlow came off the bench for 16 points and 7 rebounds in 32 minutes. Charles Bassey followed with 15 points and 9 rebounds.