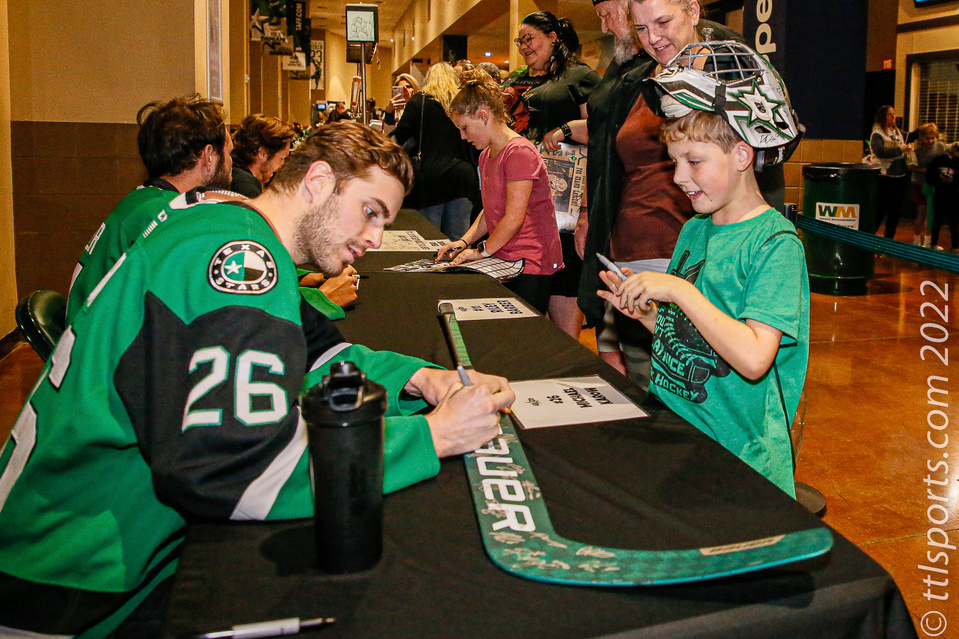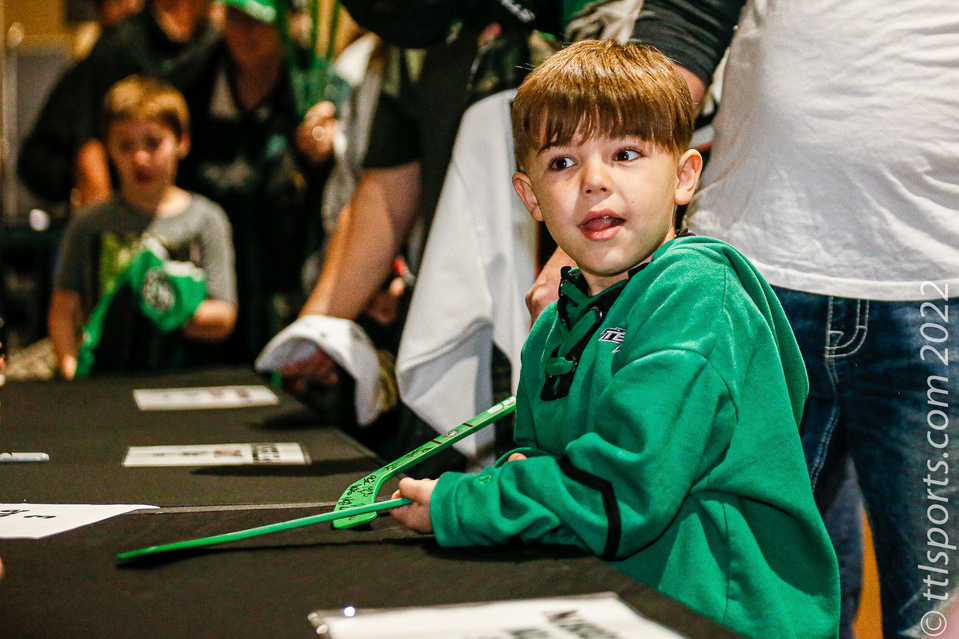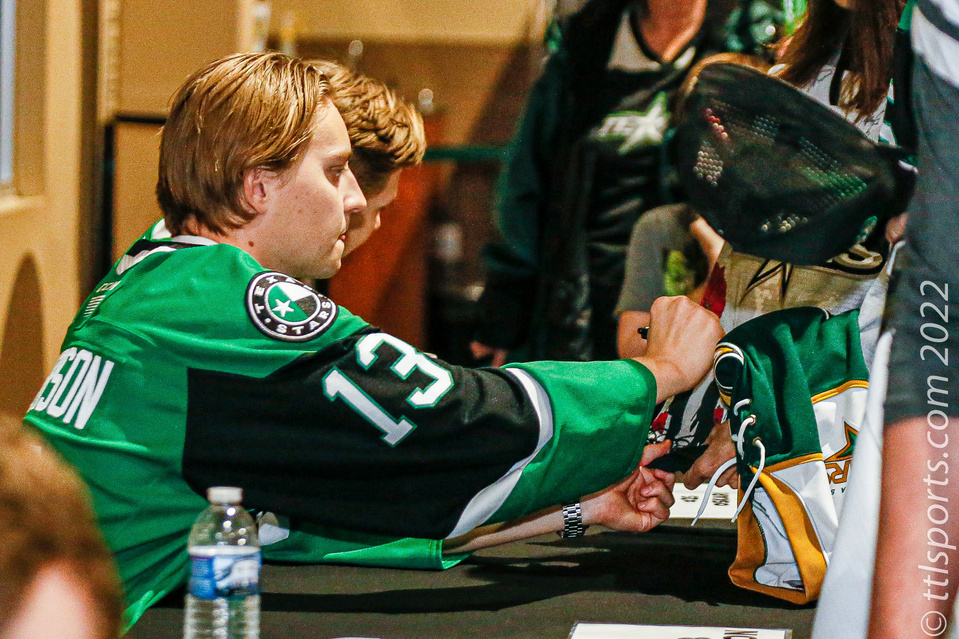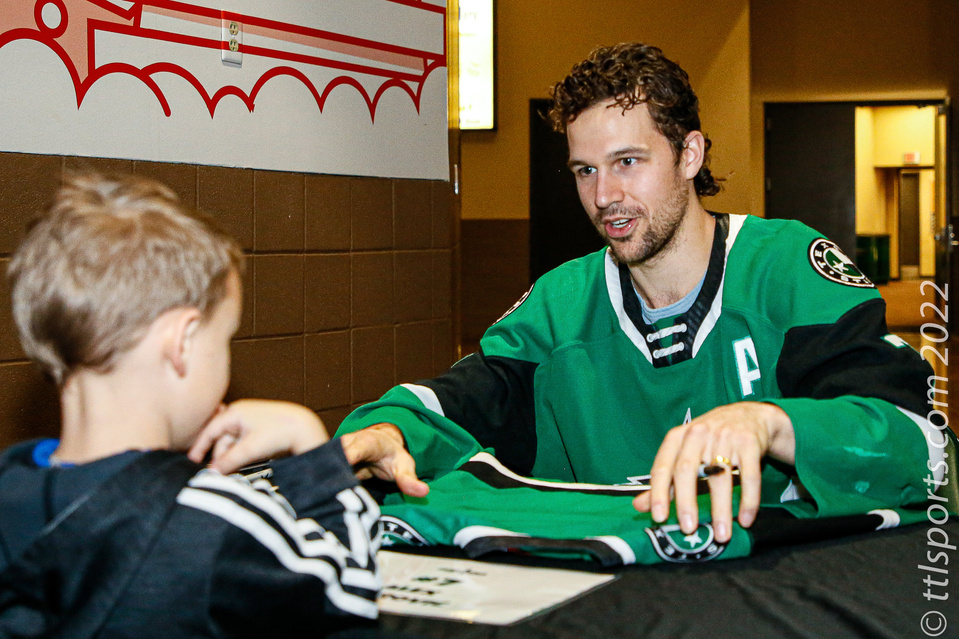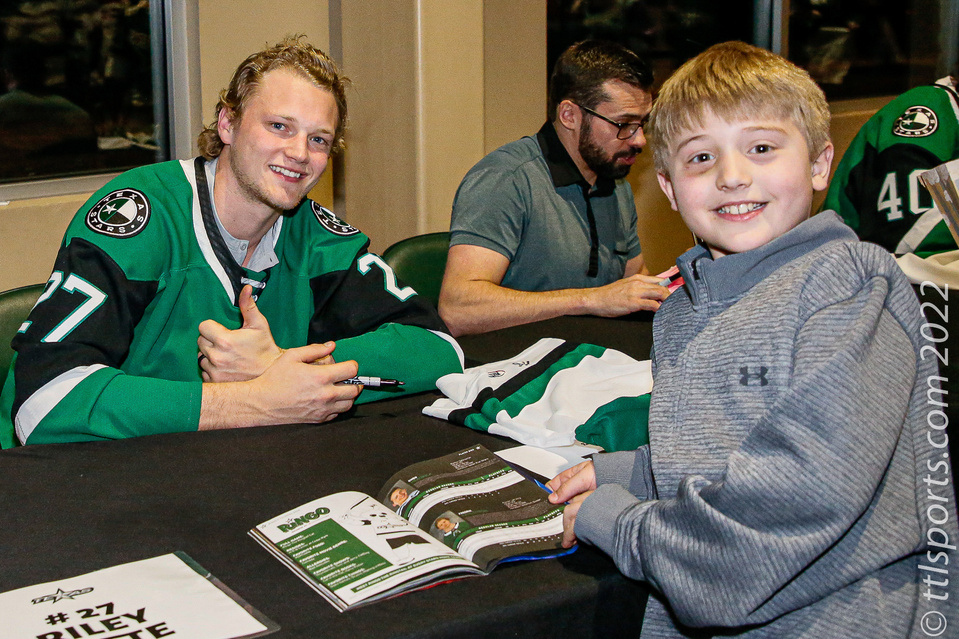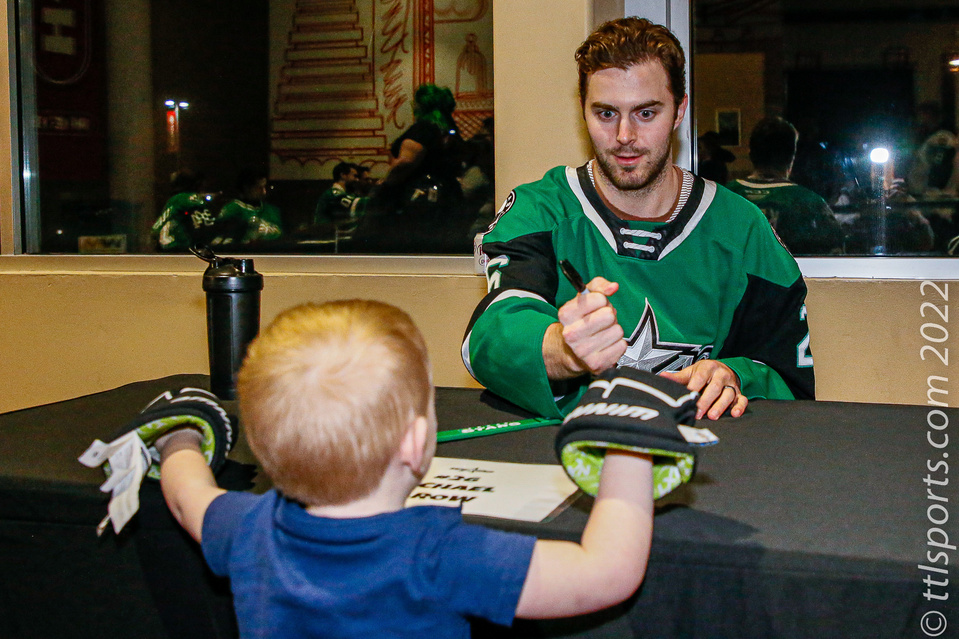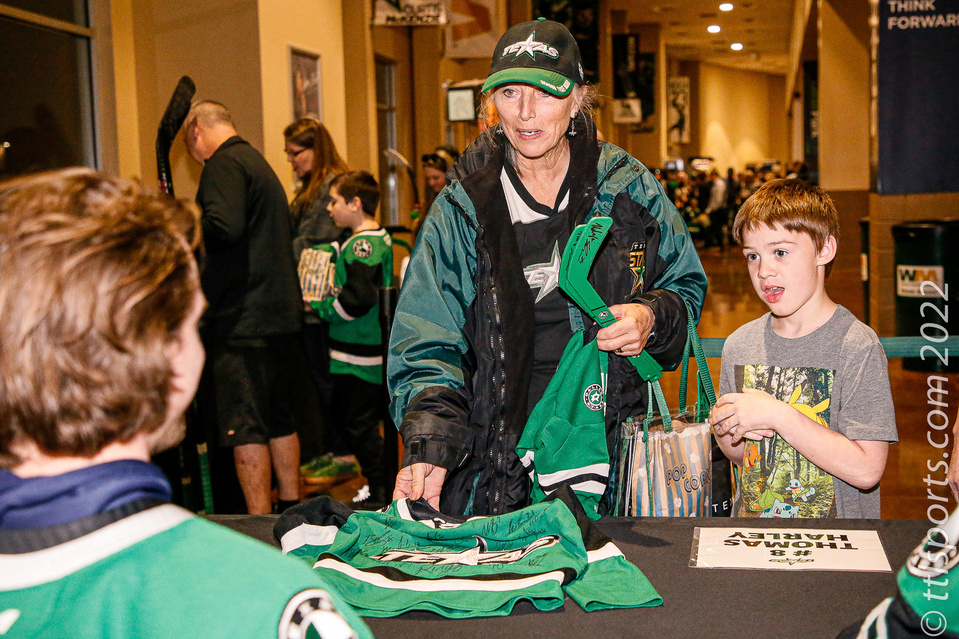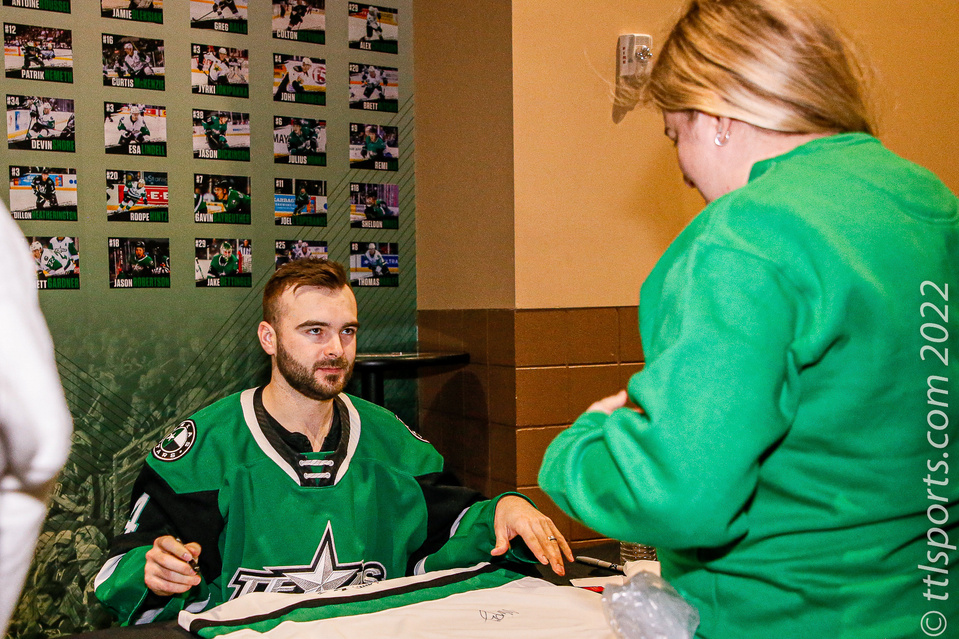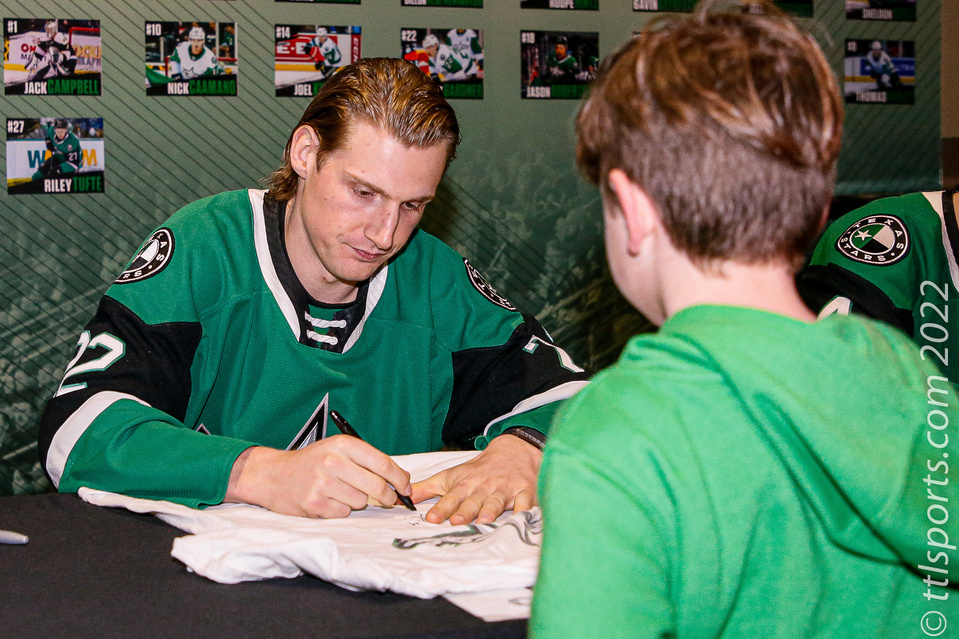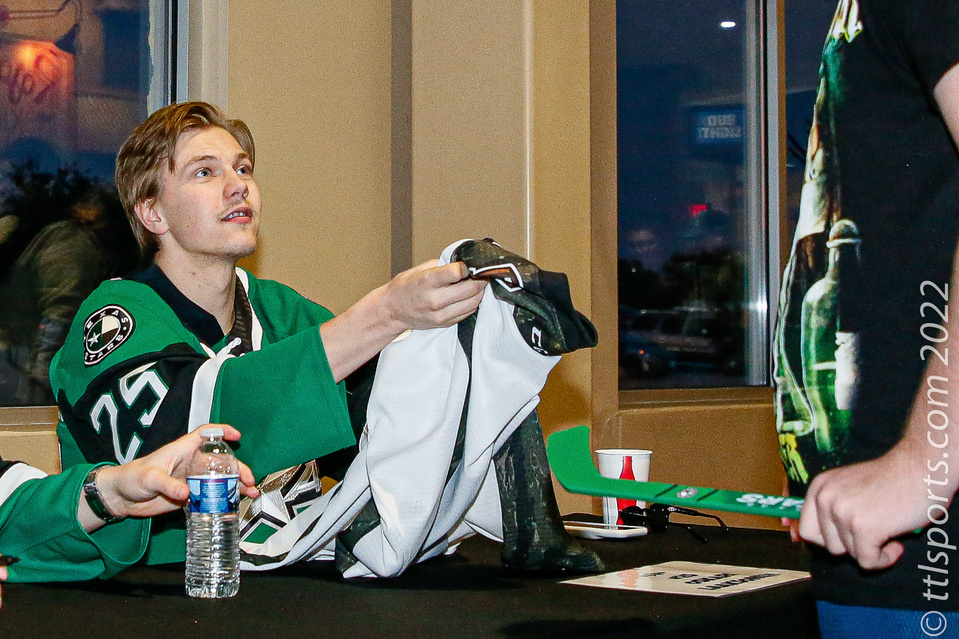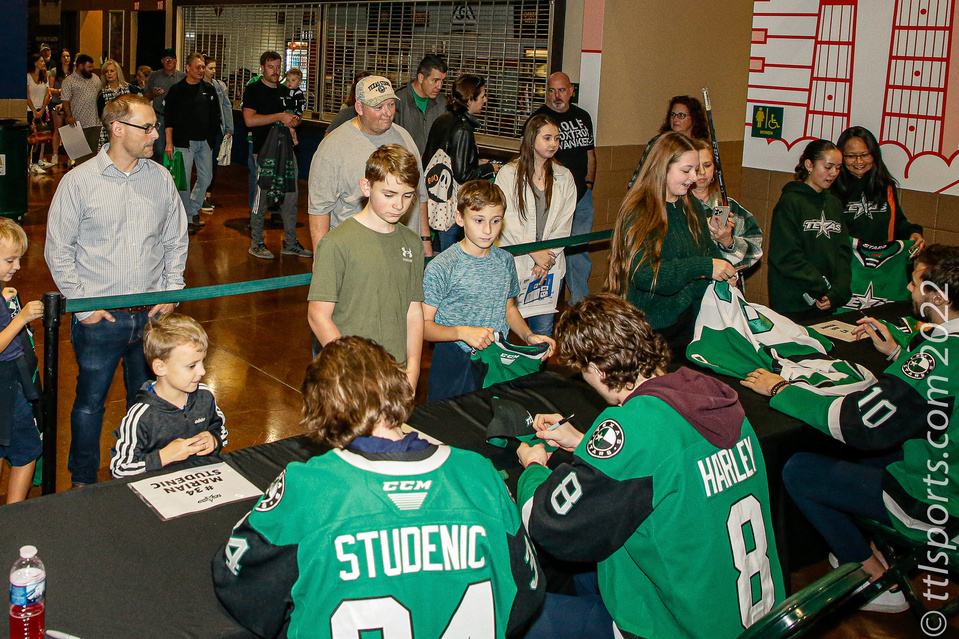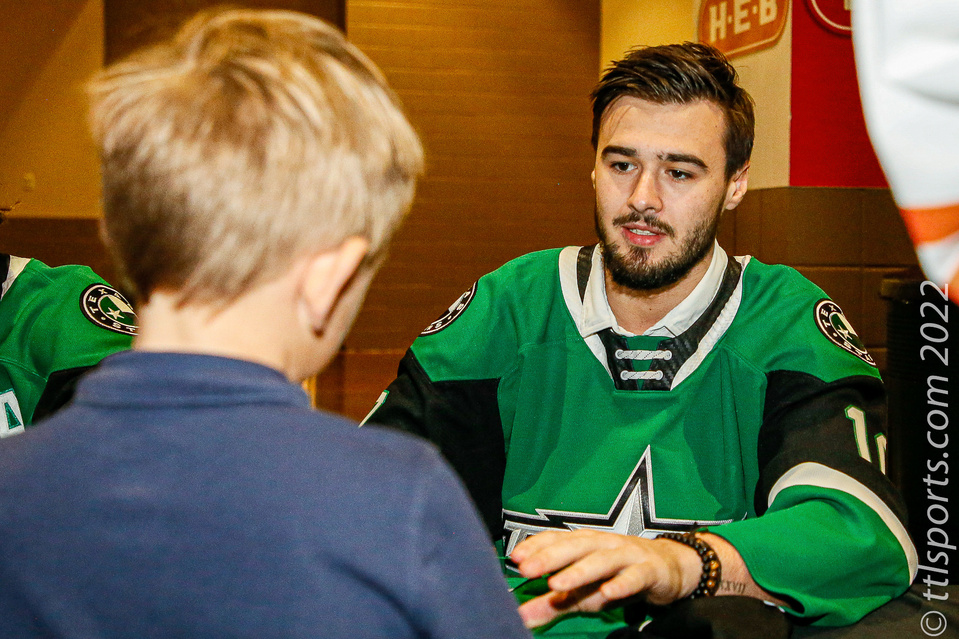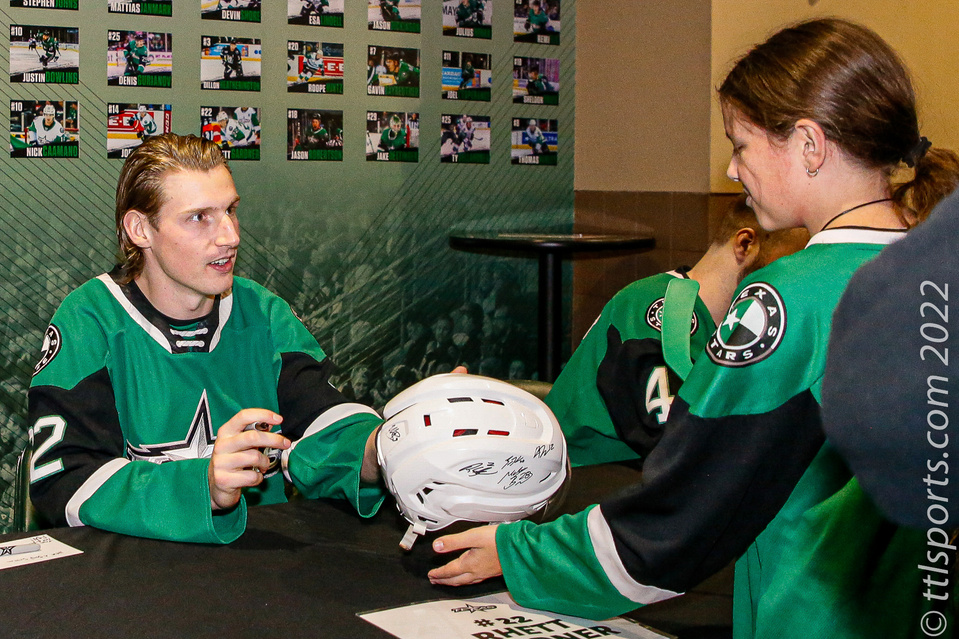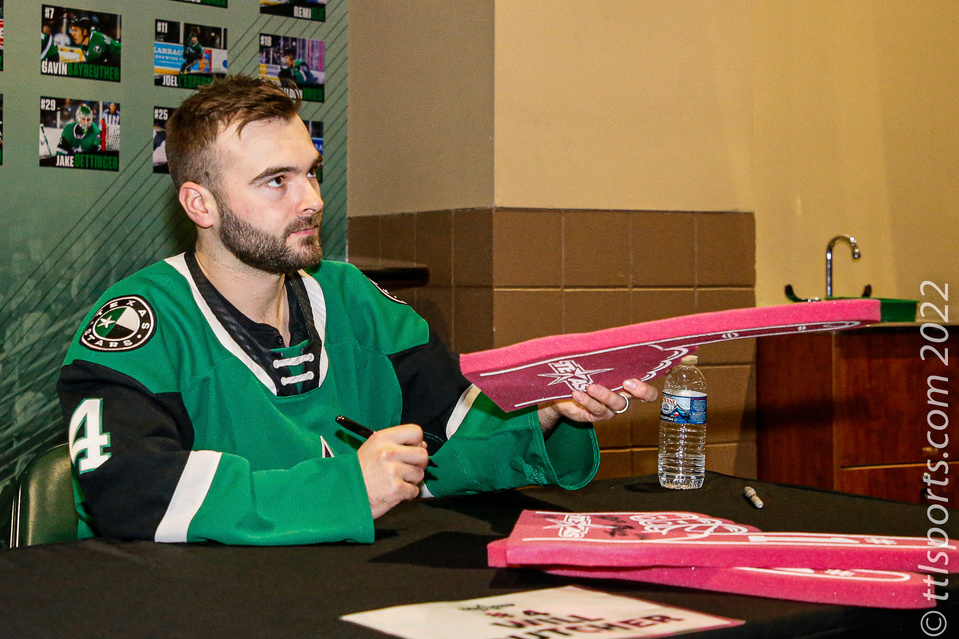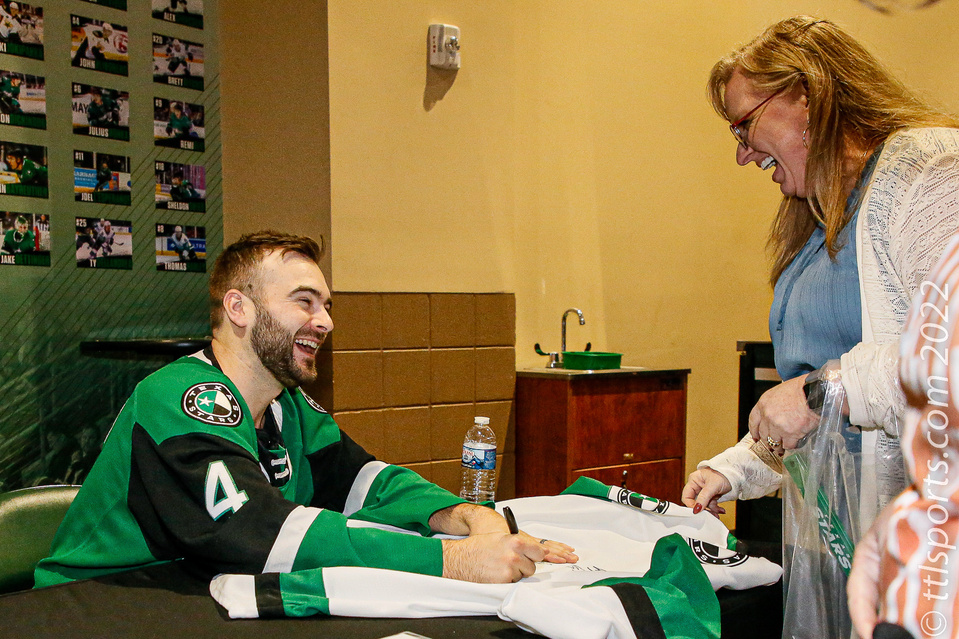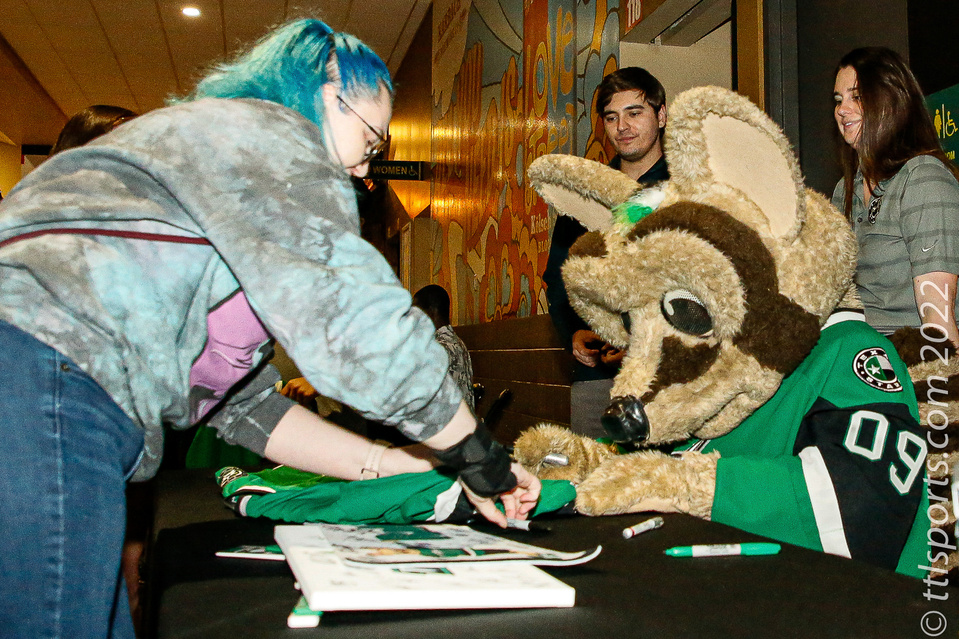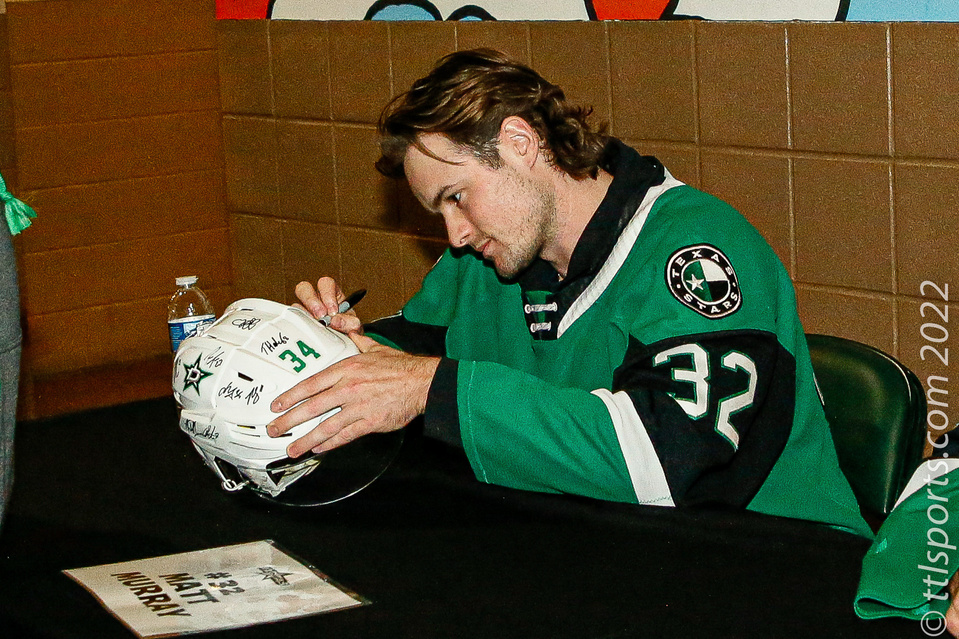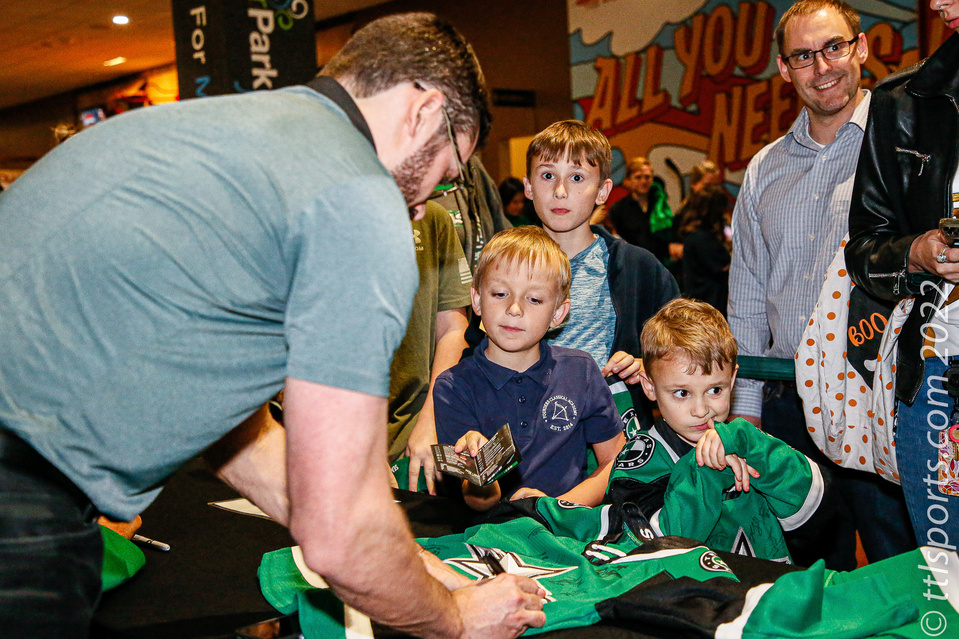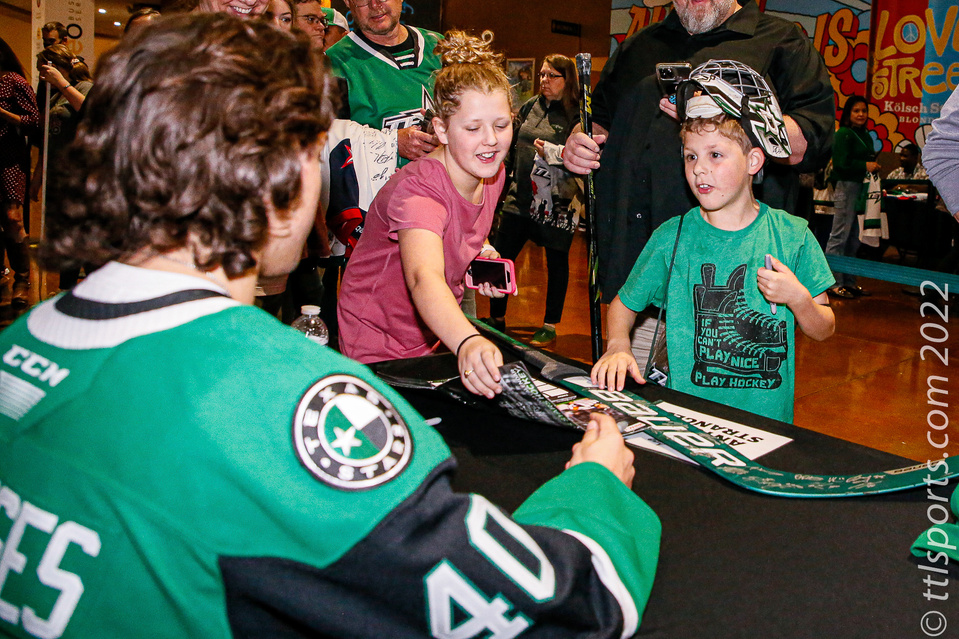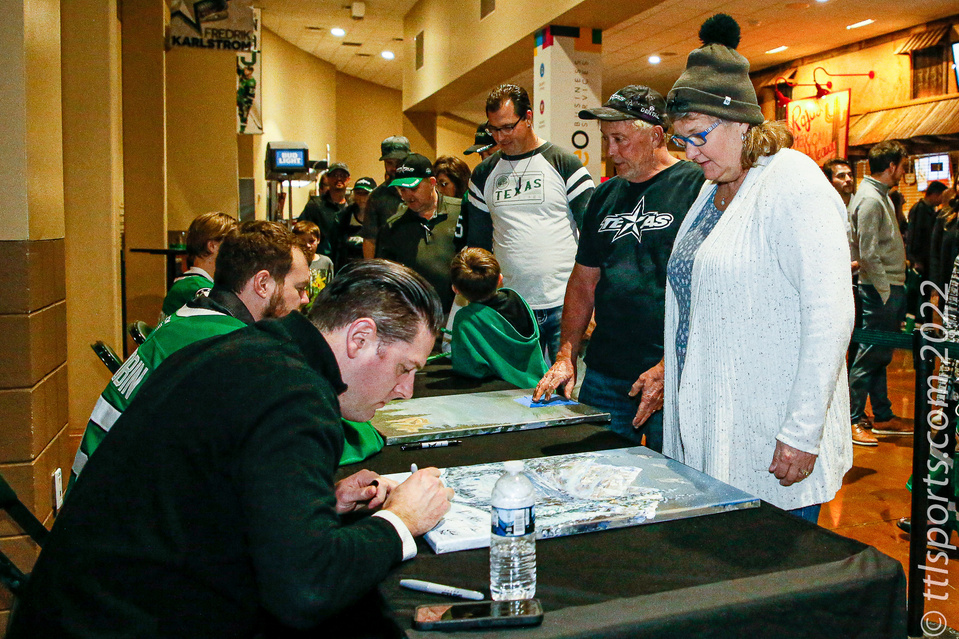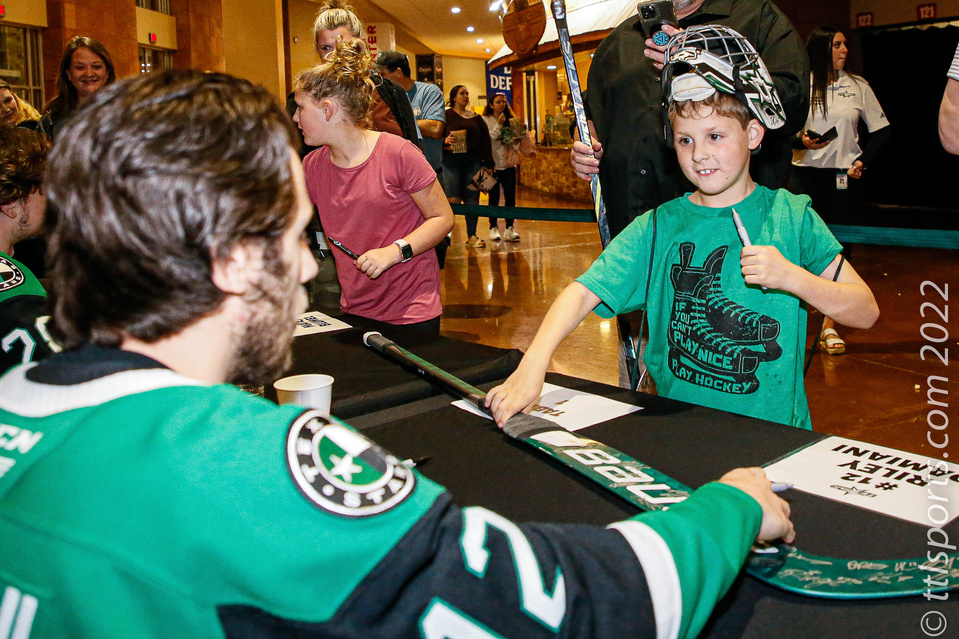 A winning team always brings out its fans, and this was especially true for the Texas Stars annual autograph session for their season ticket holder. The event was truly a family affair, bringing in excess of 1200 fans to the event, 100 of whom arrived before the doors opened.
With little assistance, the fans queued up to eight tables to collected autographs from the players, coaches, Ringo the Ring-tailed mascot, and the voice of the Texas Stars, John Peterson.
The table of players who appeared to most enjoy themselves were Alex Petrovic, Nick Caamano, Thomas Hardy and Marion Studenic. Head coach Neil Graham got as much out of the event as the fans. The most camera-reluctant participant, as much as a coach as he was a player, was Travis Morin.
Items brought by fans included the usual jerseys, pucks, programs, hockey sticks of assorted sizes and types, shirts of their back (literally), posters, foam fingers, helmets, gimme gaps and even a baby outfit.
The most noteworthy items included a winter landscape painted by the fan, a shadow box constructed by a fan with crossed miniature hockey sticks and a puck, and the removed orthopedic cast of a fan using a walker to maneuver the lines.
One fan brough prints of each of the players, some going back to their midget hockey days, for signature. This fan's collection goes back ten years and he already has plans photos once he passes to the great hockey rink in the sky.
The most humorous item to be autograph was the #45 jersey for REFUSUC (pronounced Ref You Suck). This fan was wearing another autographed jersey for a USUCREF. I'll let you figure that one out.