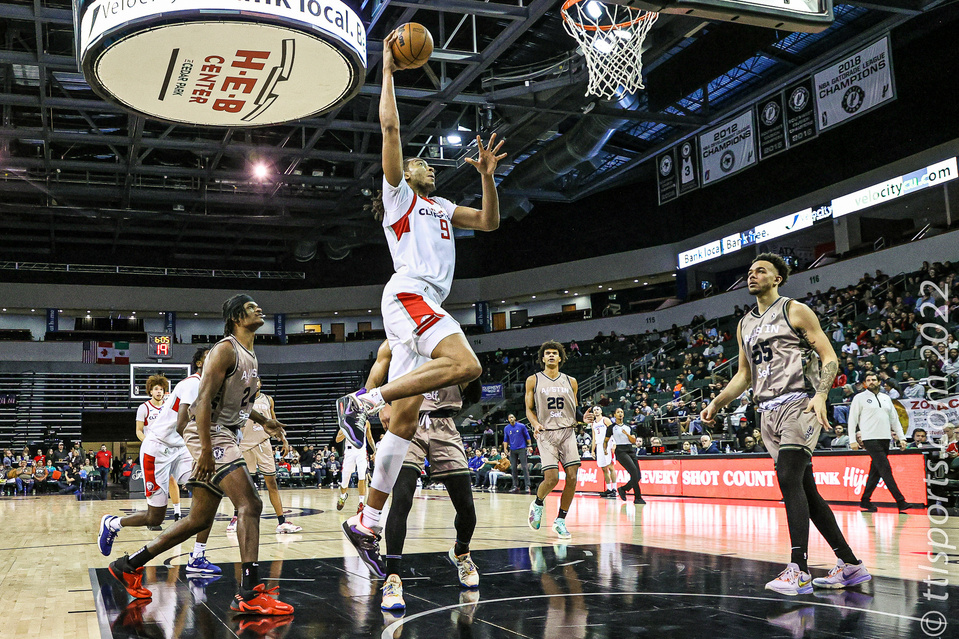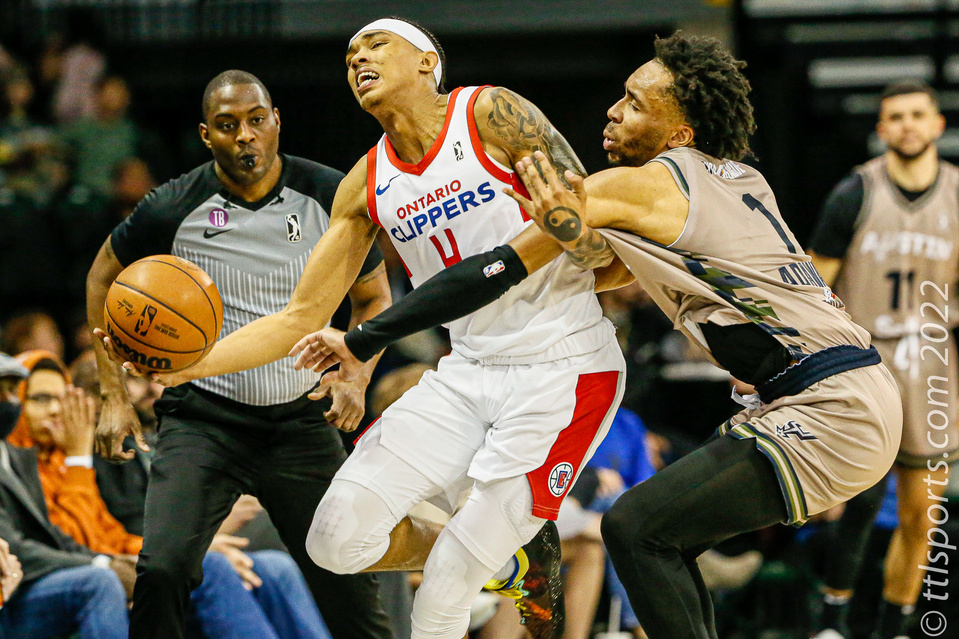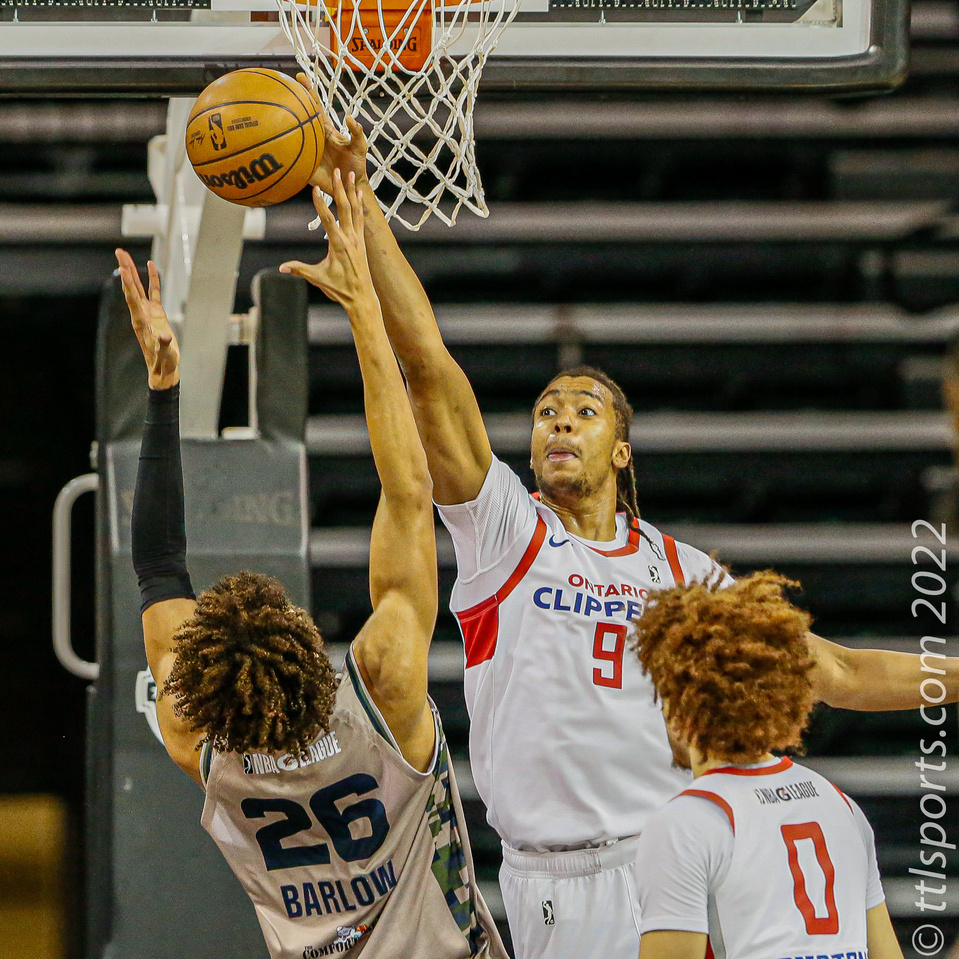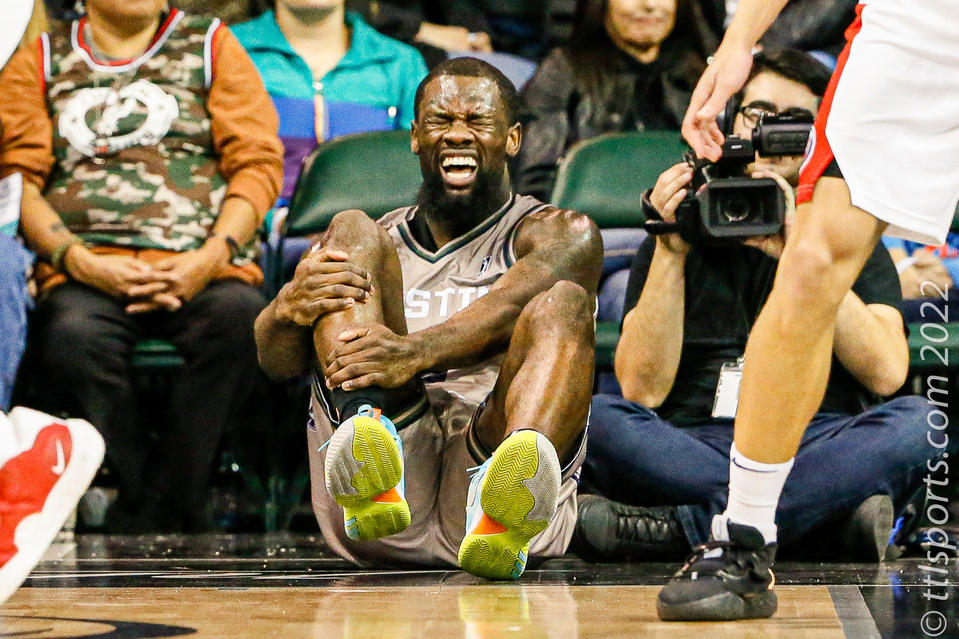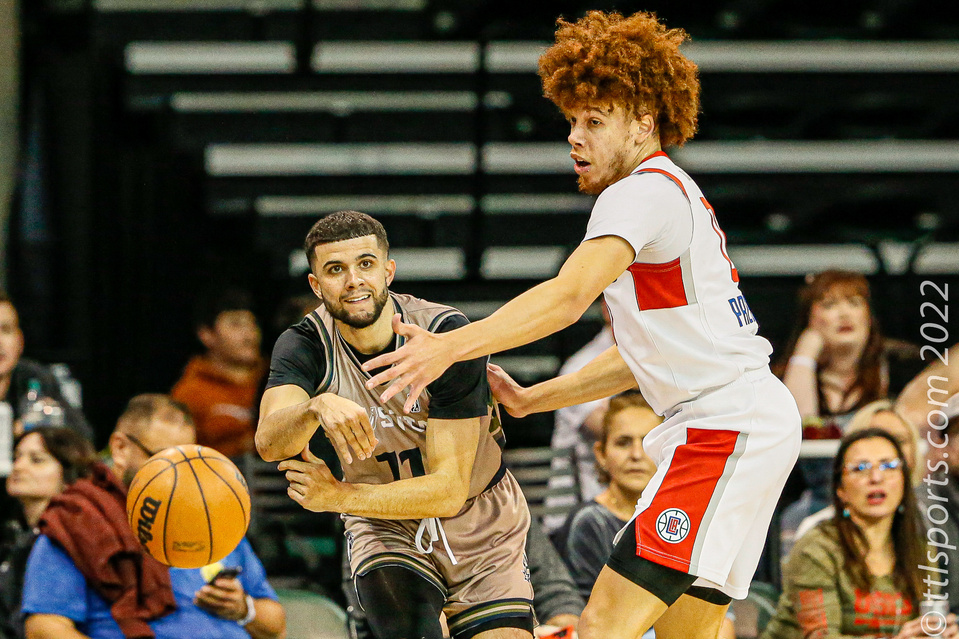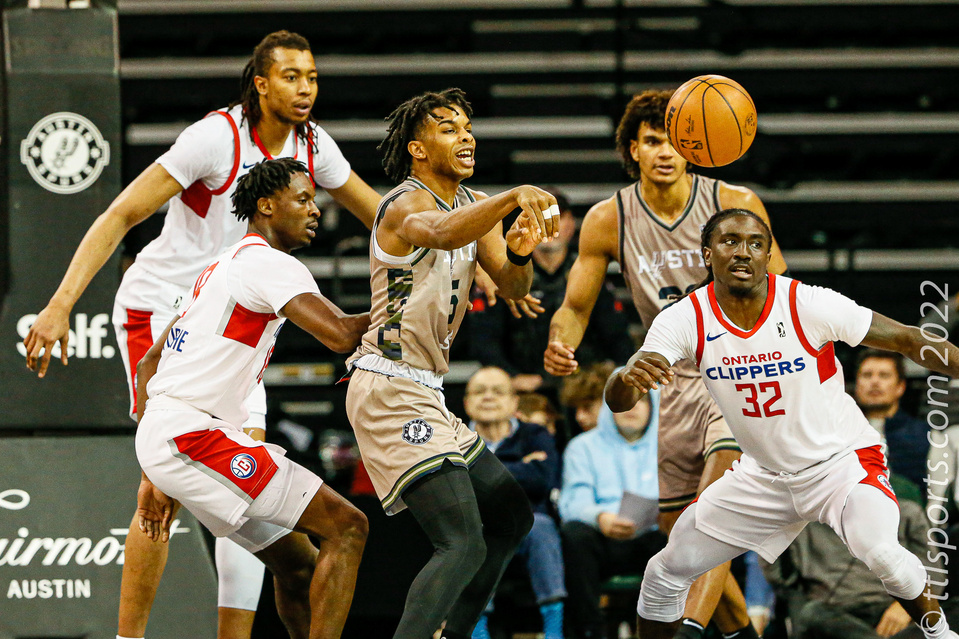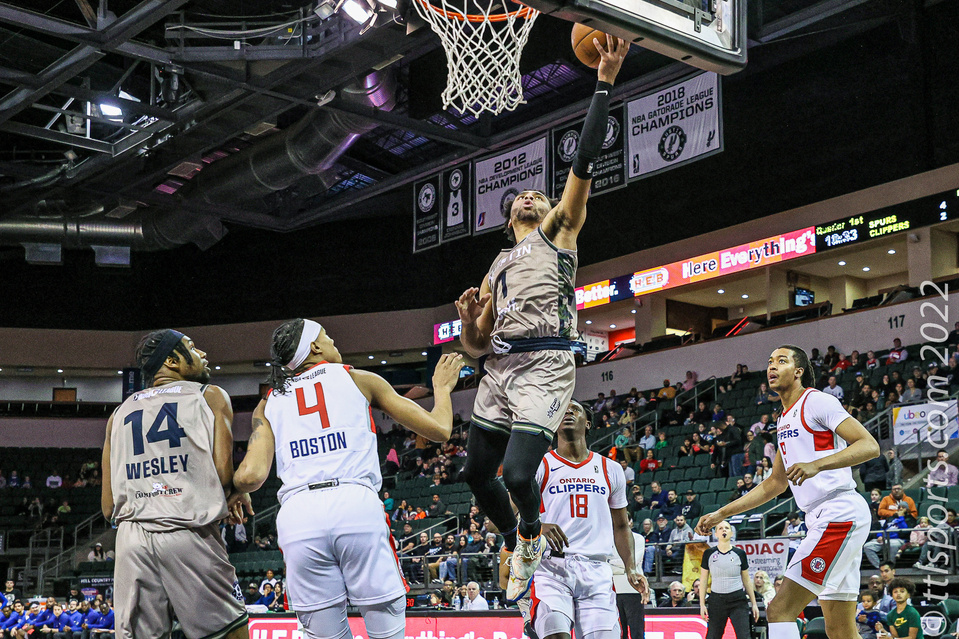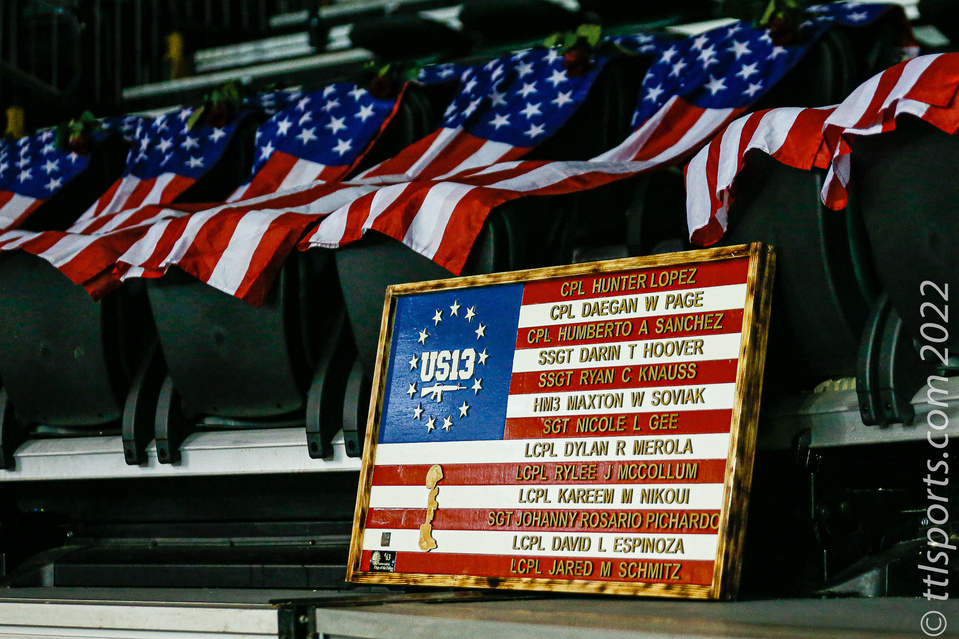 The Austin Spurs (3-6) pulled ahead to defeat the Ontario Clippers (6-5) by a score of 108-to-100, but only after the game changed leads 26 times, and was tied 11 times.
The margin of victory for the Spurs was turnovers, second chance points, and fast breaks. Austin forced 14 turnovers, resulting in 21 points, converted 11 of 23 offense rebounds for 24 points, and leveraged fast breaks for 20 points. This offset a particularly weak performance from beyond the arc, making on 5 of 24 attempts for 15 points.
Six Austin players scored in double-digits, led by Dominick Barlow with 23 points, 10 rebounds and 3 assists. Alize Johnson came off the bench for 18 points and 12 rebounds in 28 minutes of action.
The Clippers were led by Brandon Boston, Jr., with 22 points and 8 rebounds. Xavier Moon came off the bench, also contributing 22 points. Moses Brown, at 7 feet 2 inches was an undeniable force beneath the hoop, vacuuming-up 18 rebound and 11 points.
The team meet again tomorrow night for a rematch.