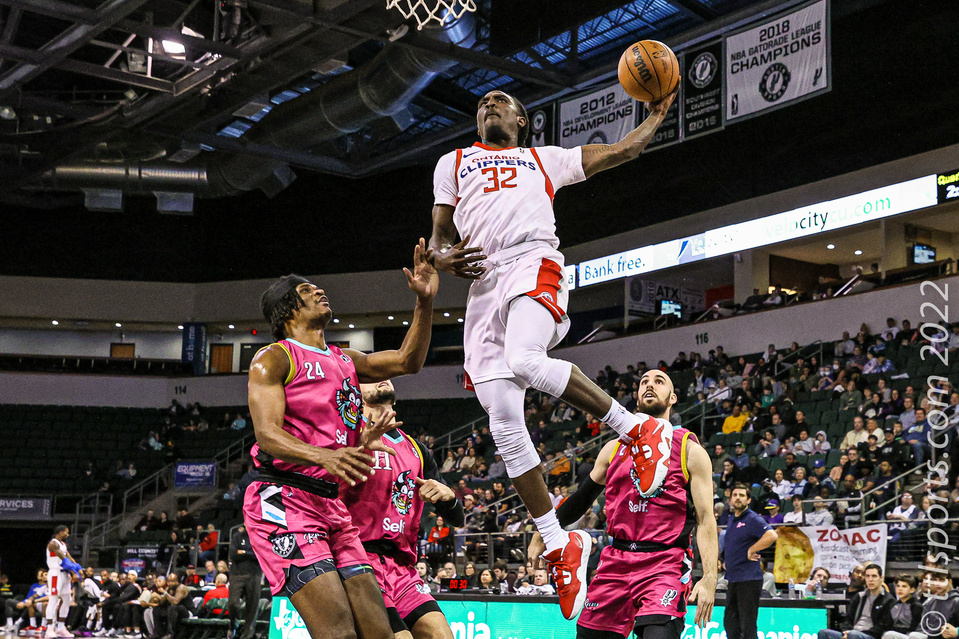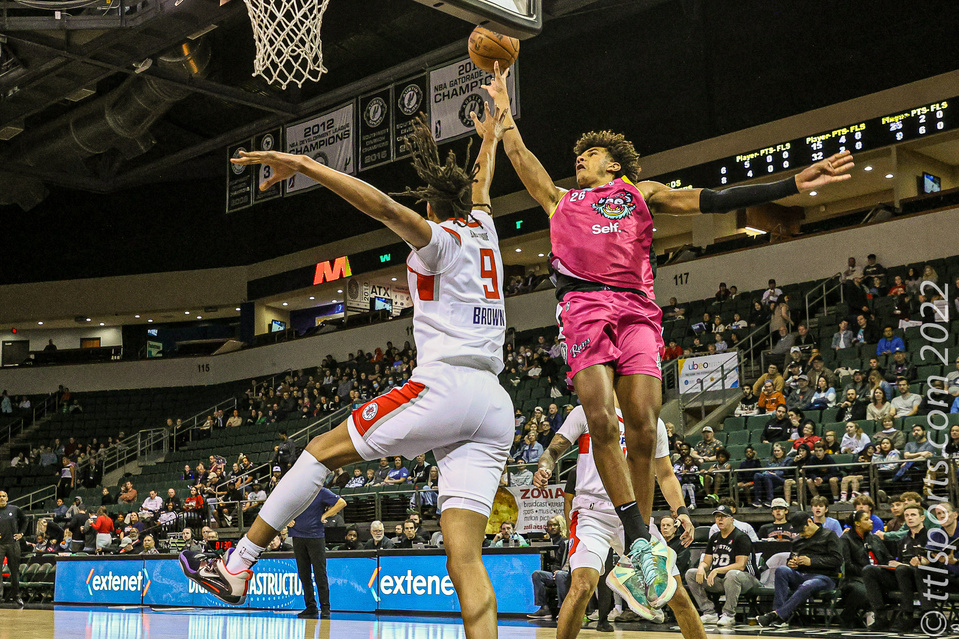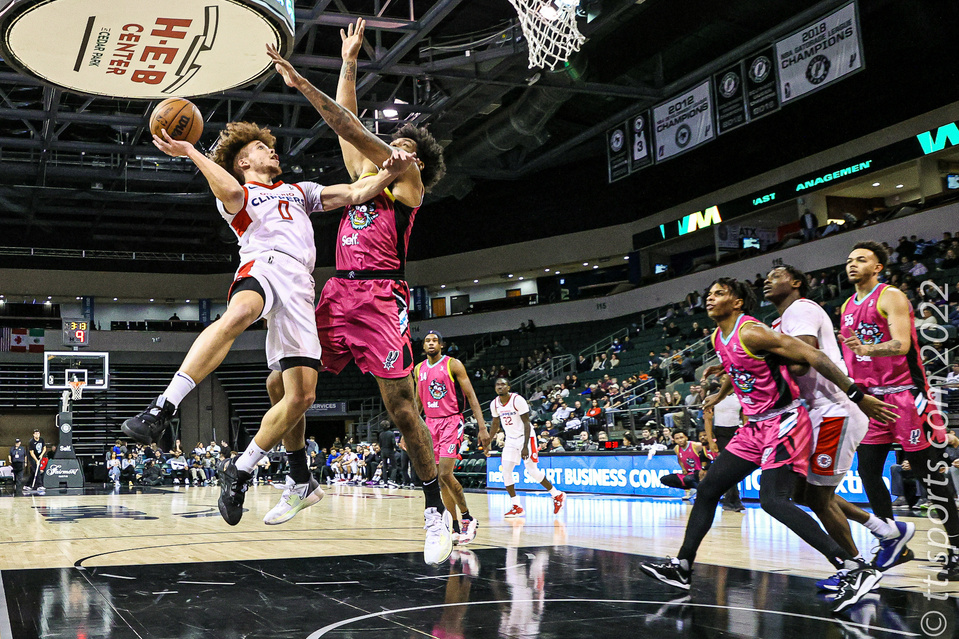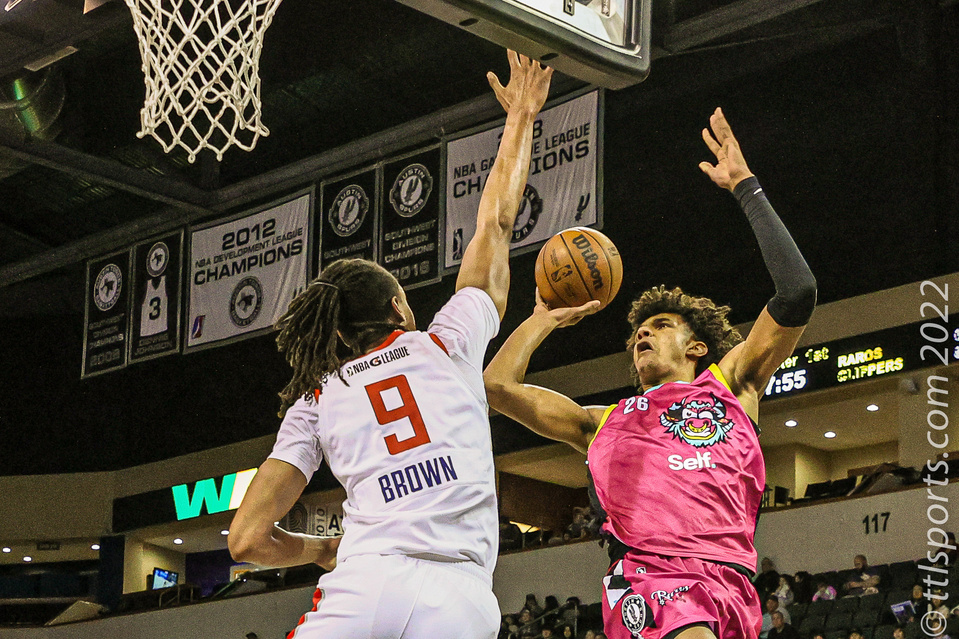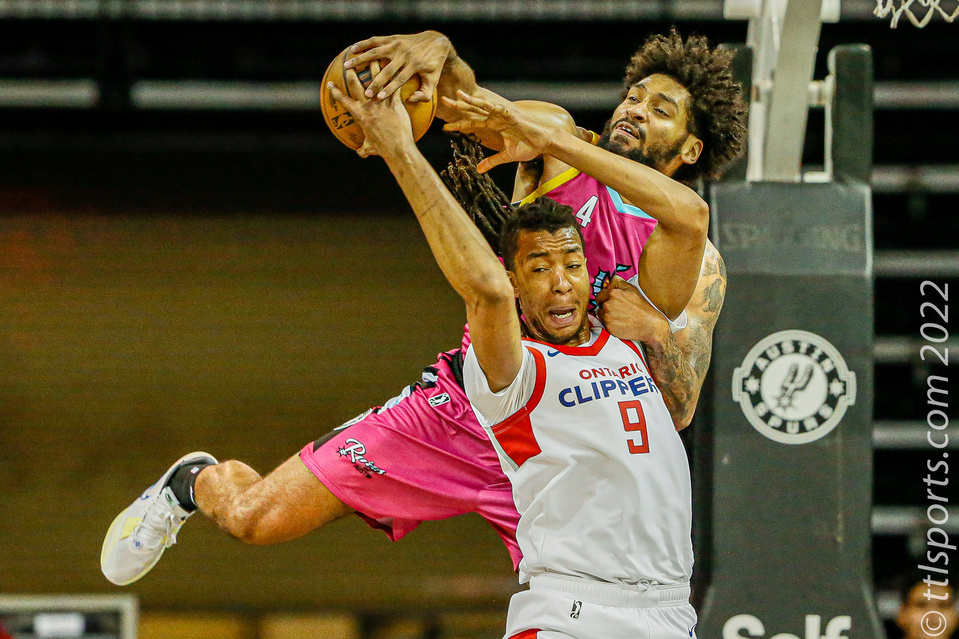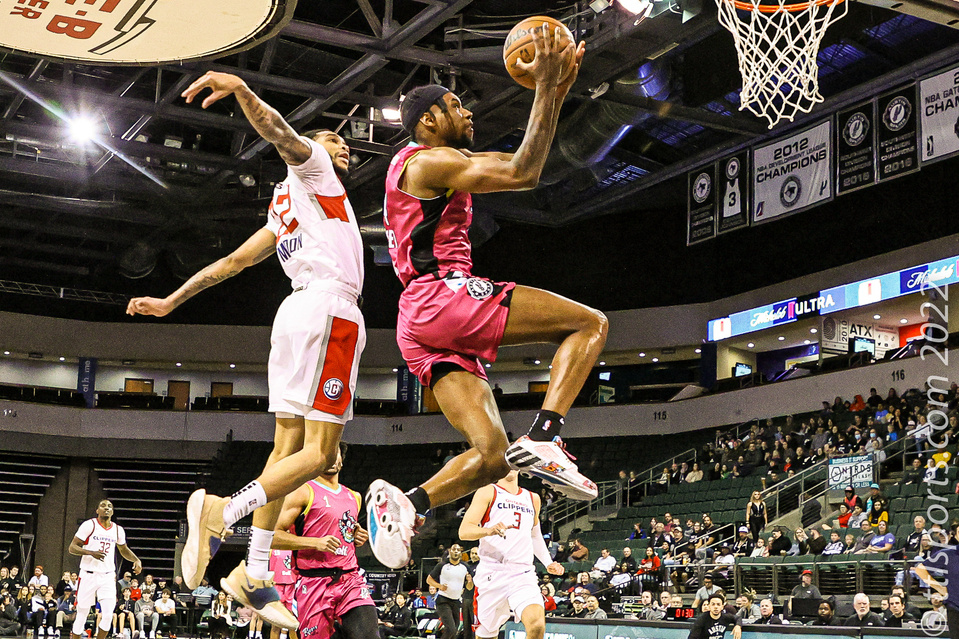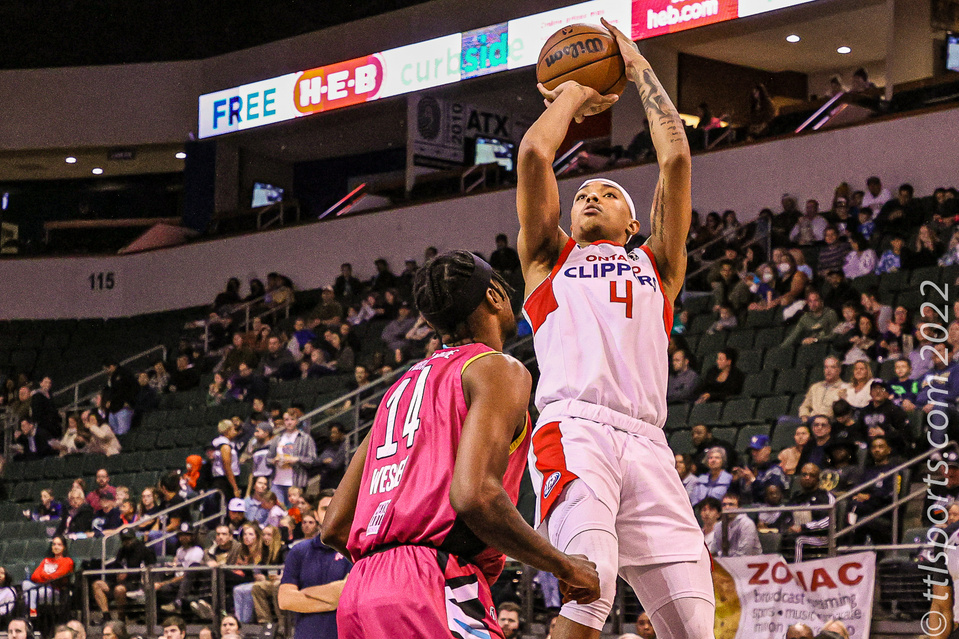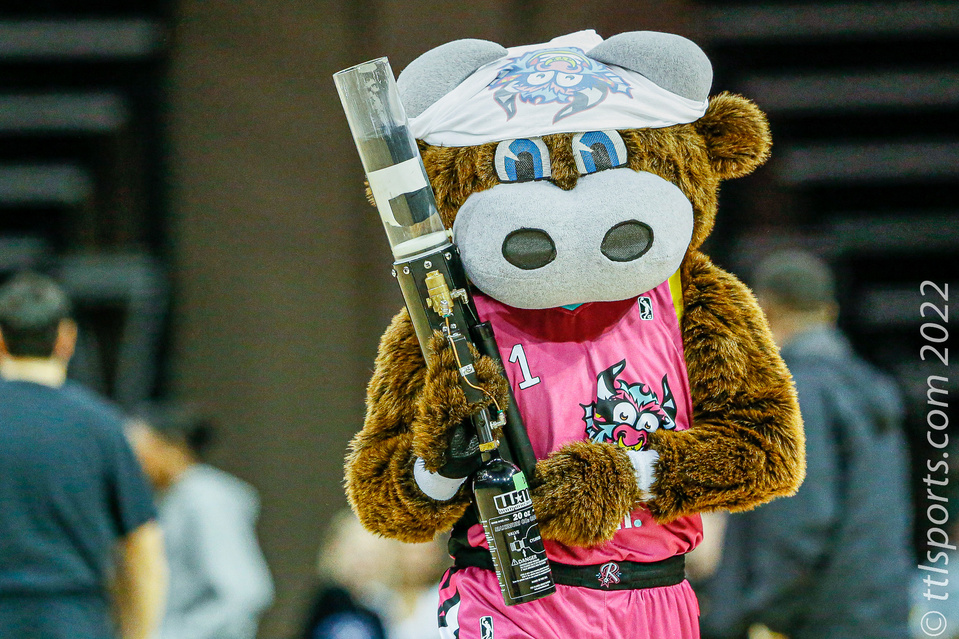 The momentum from Friday's surprise win was not enough to carry the Austin Spurs (3-7), as they fell to the Ontario Clipper (7-5) by a score of 115-to-82.
The Spurs held tough in the opening frame, matching the Clippers basket for basket. But Ontario turned the tables on Austin to take a 56-to-46 led at the half. The Clipper grew their lead to as many as 33 points at the final buzzer.
Just about everything appeared to be working for Ontario, while little worked for Austin.
The Clippers went 54% from the floor, including 48% from distance, with 23 assist and 9 blocked shots. Contrarily, the Spurs went 40% from the floor, and only 20% from beyond the arc. Austin produced a paltry 13 assist with 1 blocked shot, and committed 15 turnovers for 15 points.
Nate Darling led the Clippers with 29 points. A total of six players scored in double-digits, including the towering Moses Brown with 18 points and 14 rebounds. UTSA alumnus Keaton Wallace notched 14 points, 7 rebounds and 5 assist.
Austin was led by Alize Johnson who came off the bench for 18 points and 11 rebounds. Dominick Barlow also added 18 points with 5 rebounds. Missing again from the action was power house Charles Bassey with soreness to the left thumb.