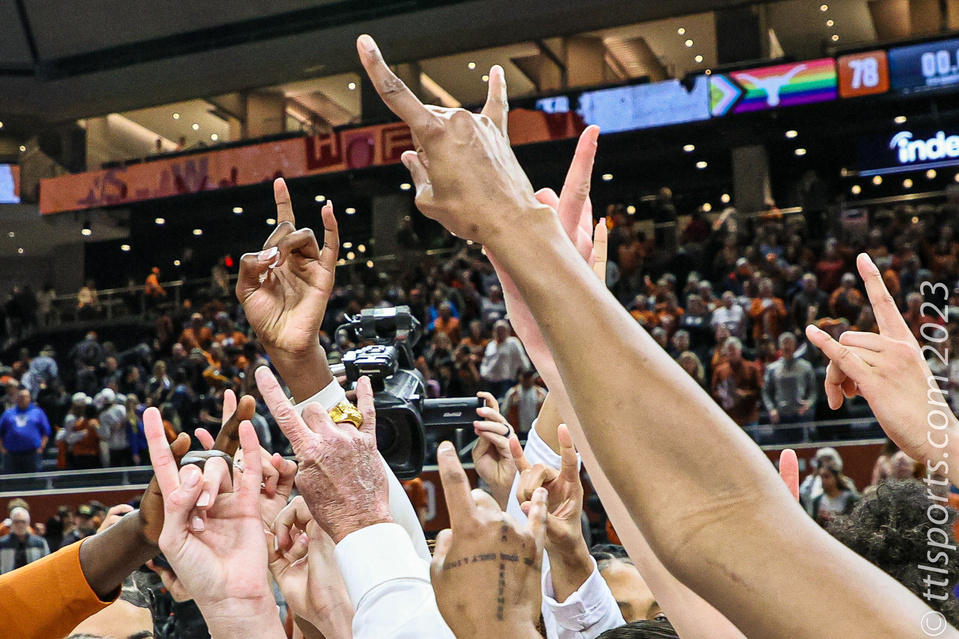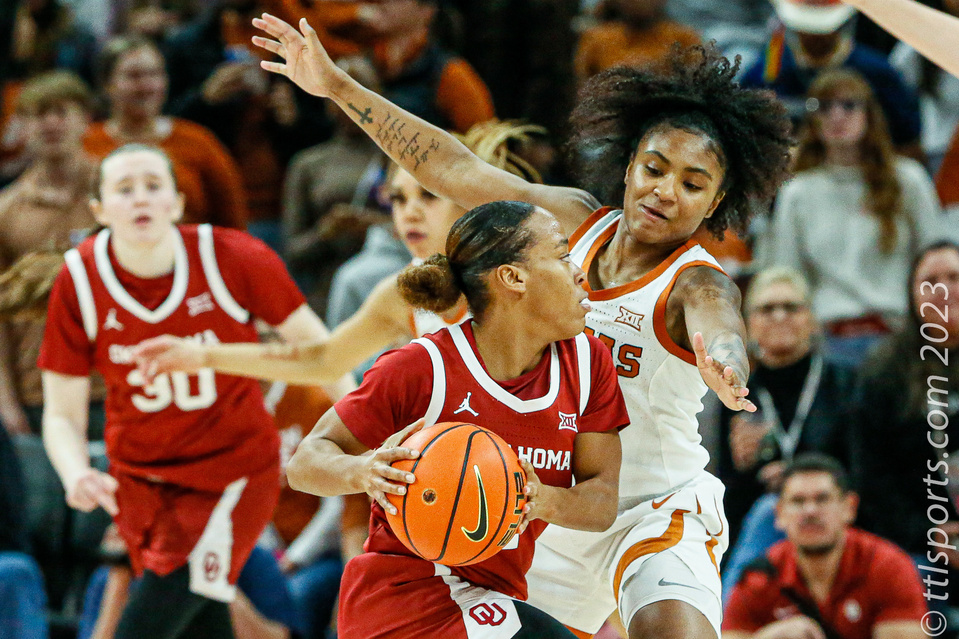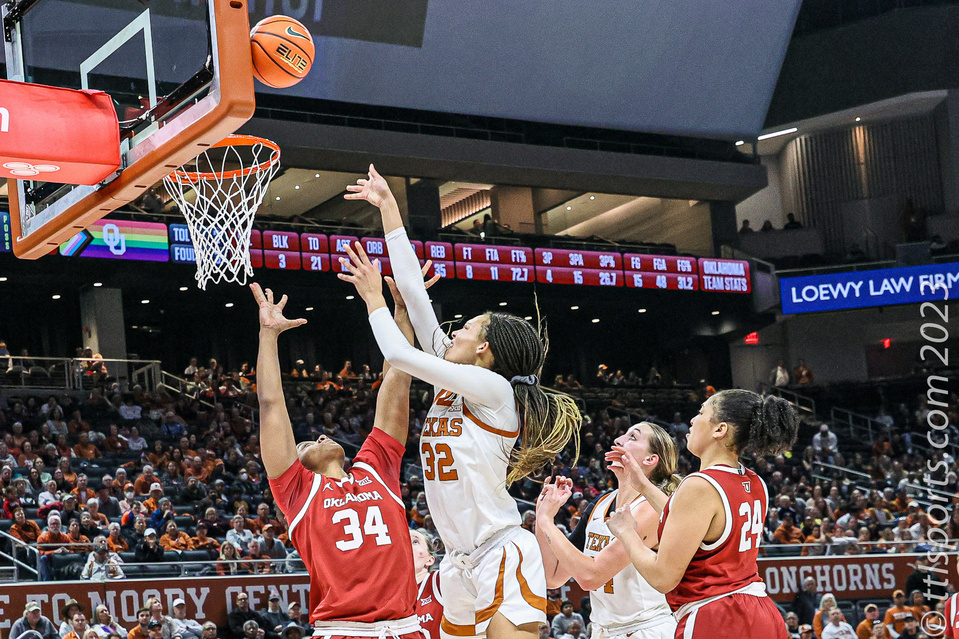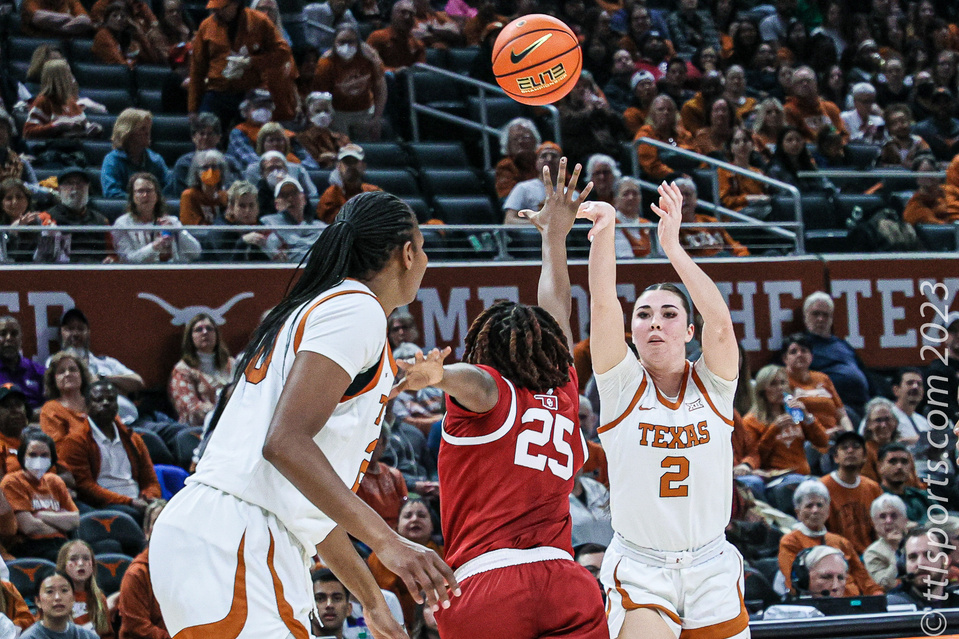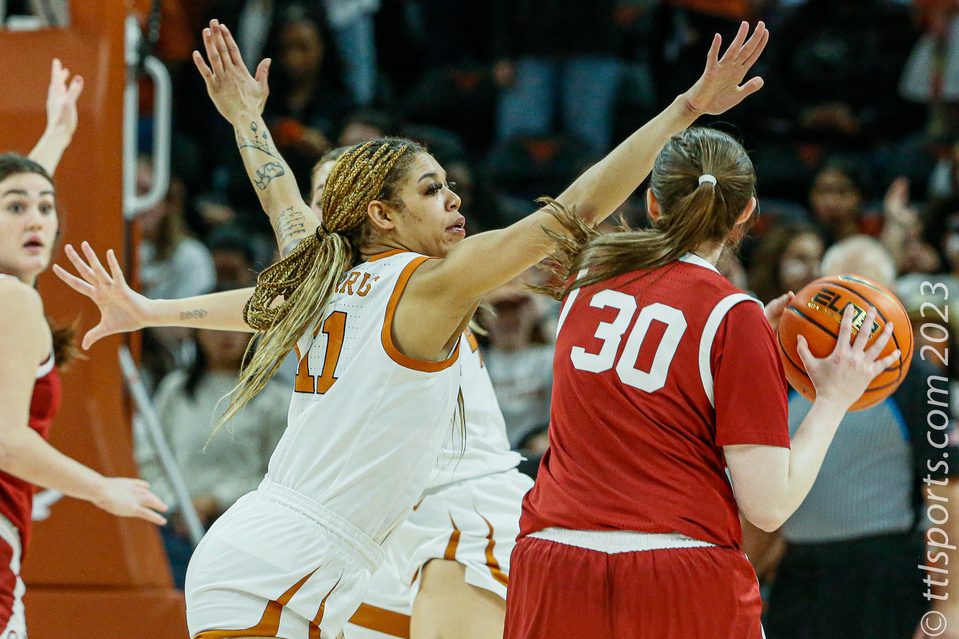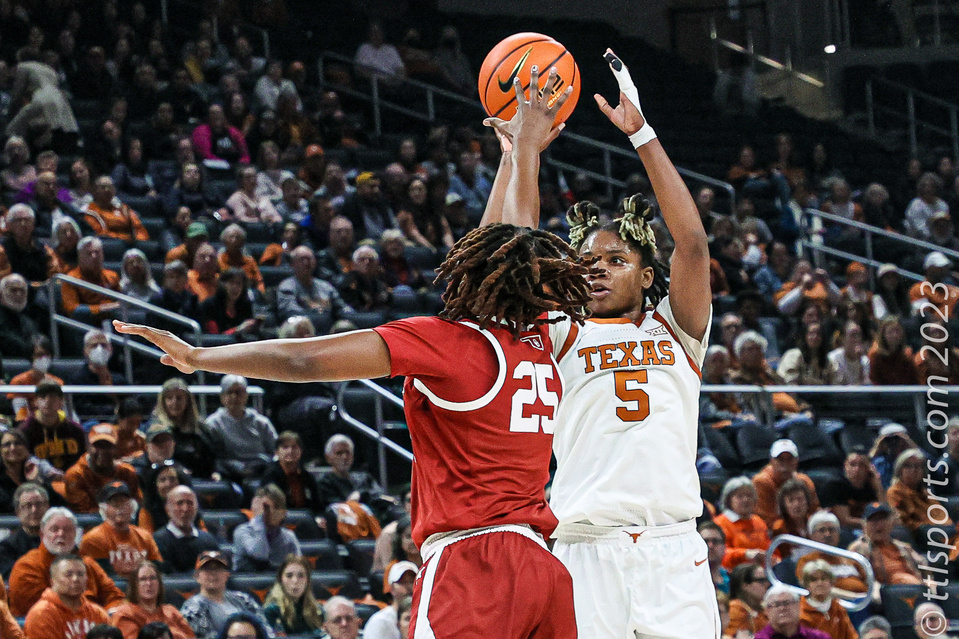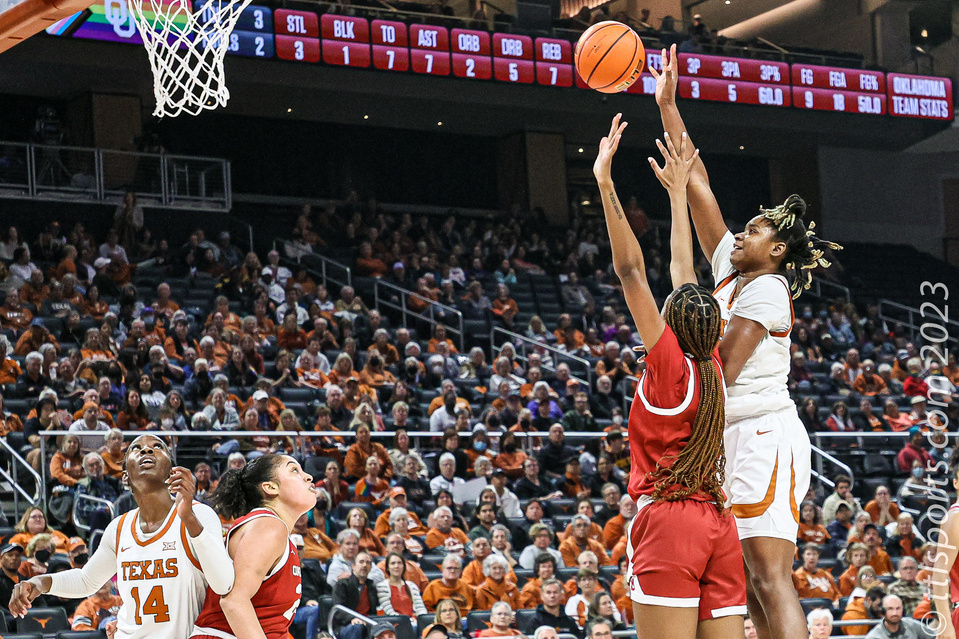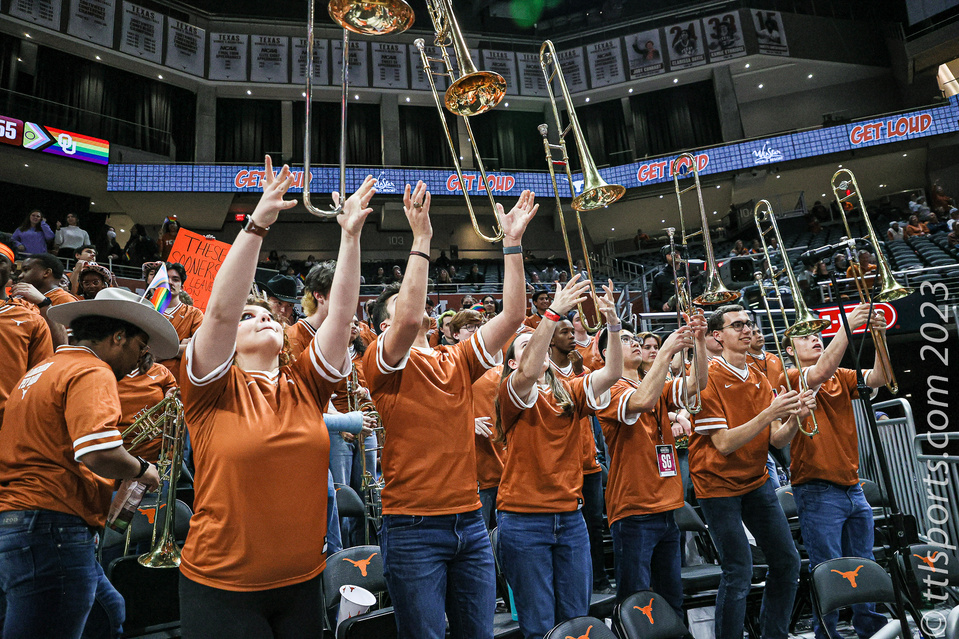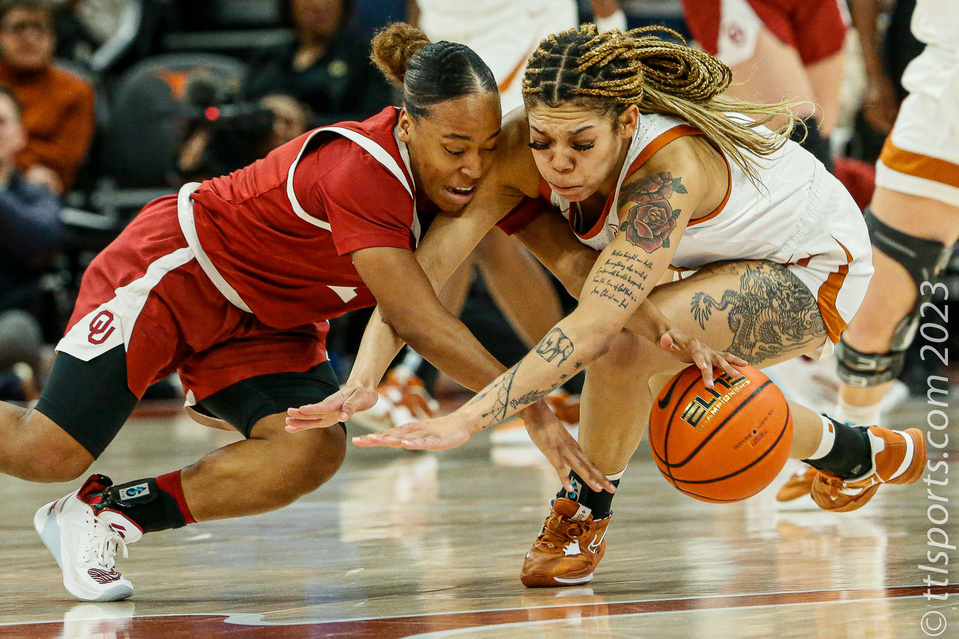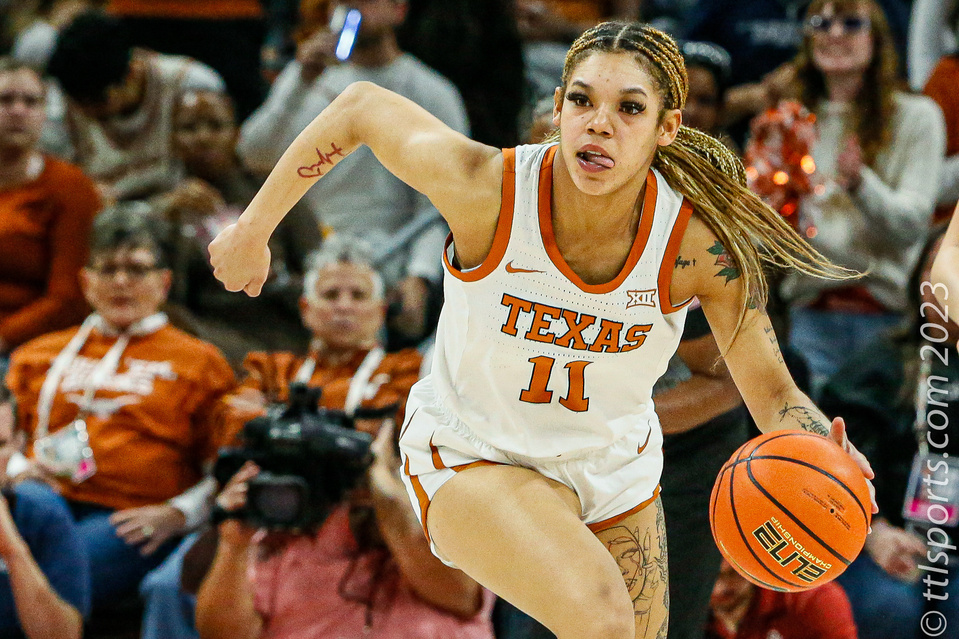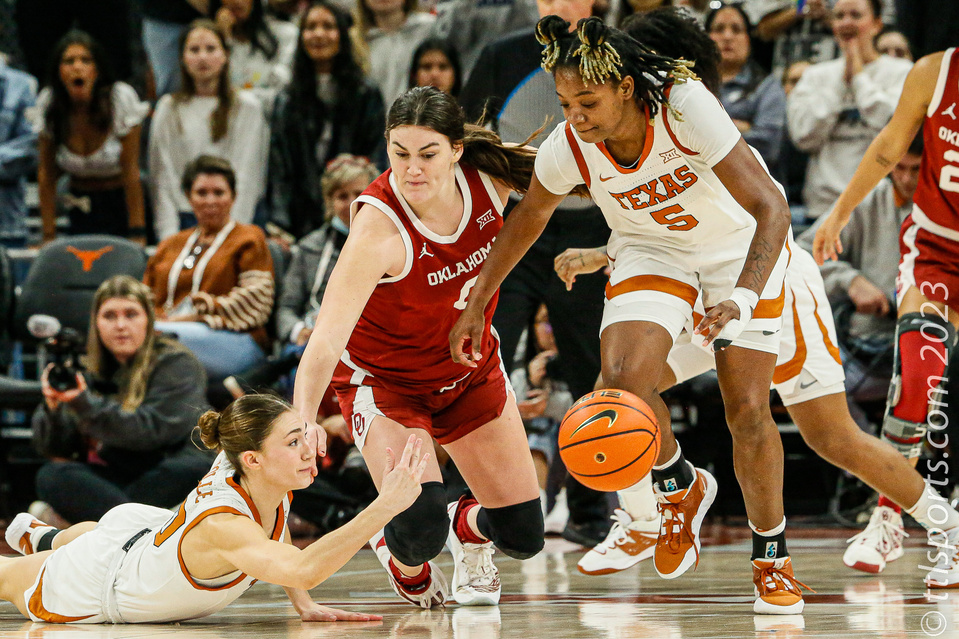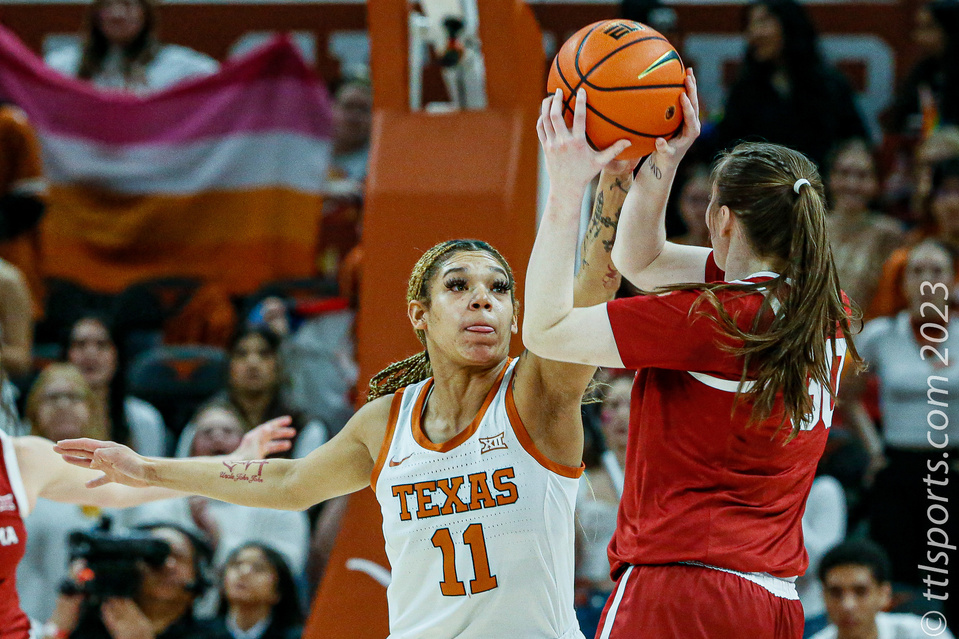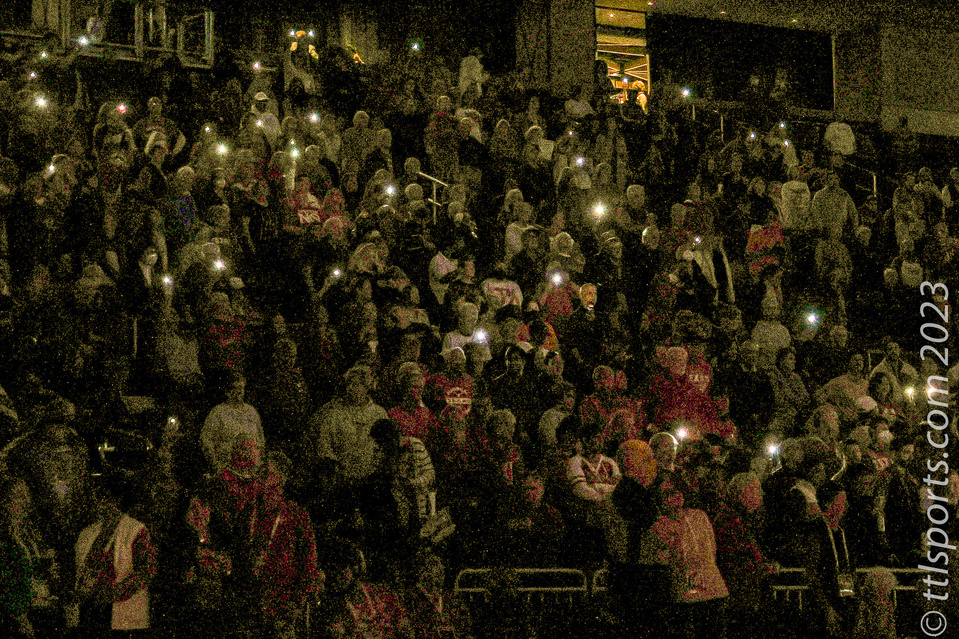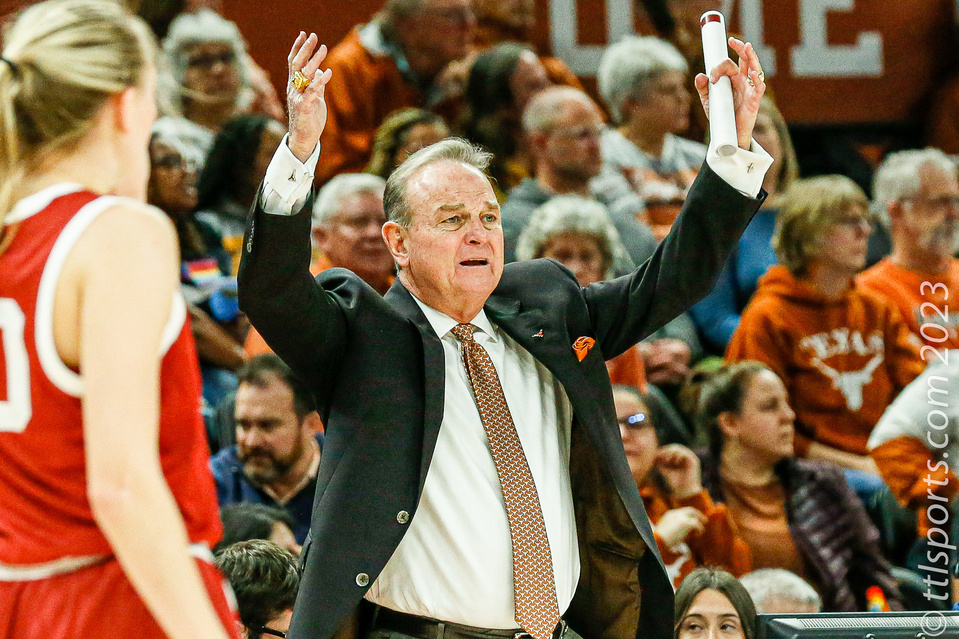 The University of Texas Longhorns (15-6, 6-2) took the opening tipoff for an easy layup, made their next seven shots, and never looked back, defeating the Oklahoma University Sooners (16-3, 6-2) by a score of 78-to-58. The Longhorns held the Sooners to 29 points below their season scoring average.
Texas was led by DeYona Gaston with 19 points. Taylor Jones scored 16 points, Shaylee Gonzales scored 12 points and added a season-high seven assists, six rebounds and four steals and Rori Harmon scored 10 points and added six assists and five rebounds.
The Longhorns went on a 17-2 run to end the third quarter. In the third quarter Texas held Oklahoma to 1-of-17 shooting from the field and forced eight Sooner turnovers.
Oklahoma entered the game with the nation's third best offense, averaging 87.3 points per game, driven by 21 assist per game, second in the nation. Texas flipped the Sooner's assist-to-turnover ratio by forcing them to 24 turnovers and only allowing 13 assists.
Oklahoma was led by Skylar Vann, who came off the bench for 13 points, seven rebounds and three assists in 22 minutes of play. Starters Madi Williams and Taylor Robertson each added eight points, but with Williams committing 10 turnovers.
Taylor Robertson entered the game just three, three-points shy of the NCAA record. She looks to her next game to set the mark as Texas held to just two of four attempts from beyond the arc.