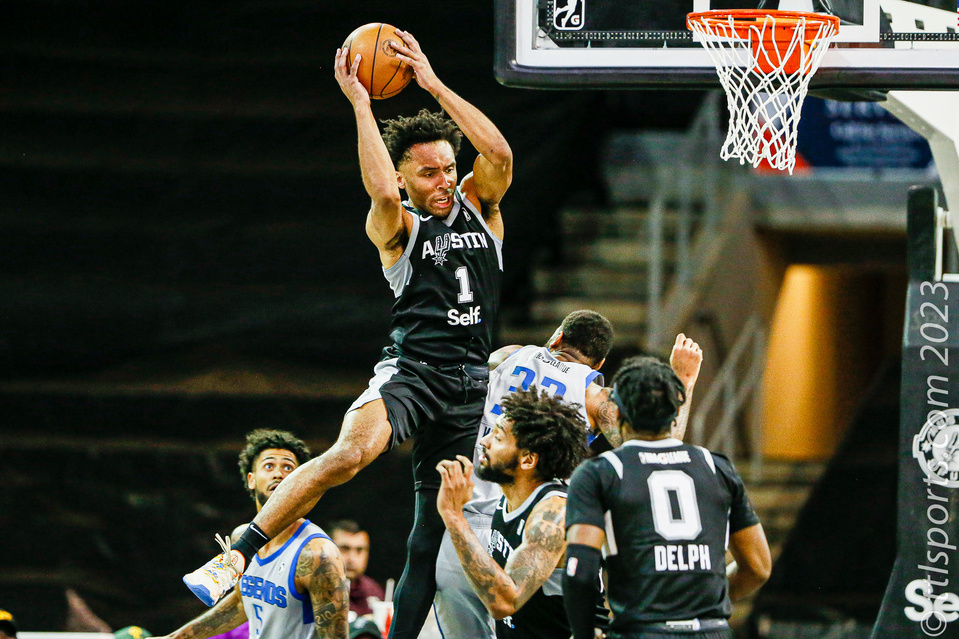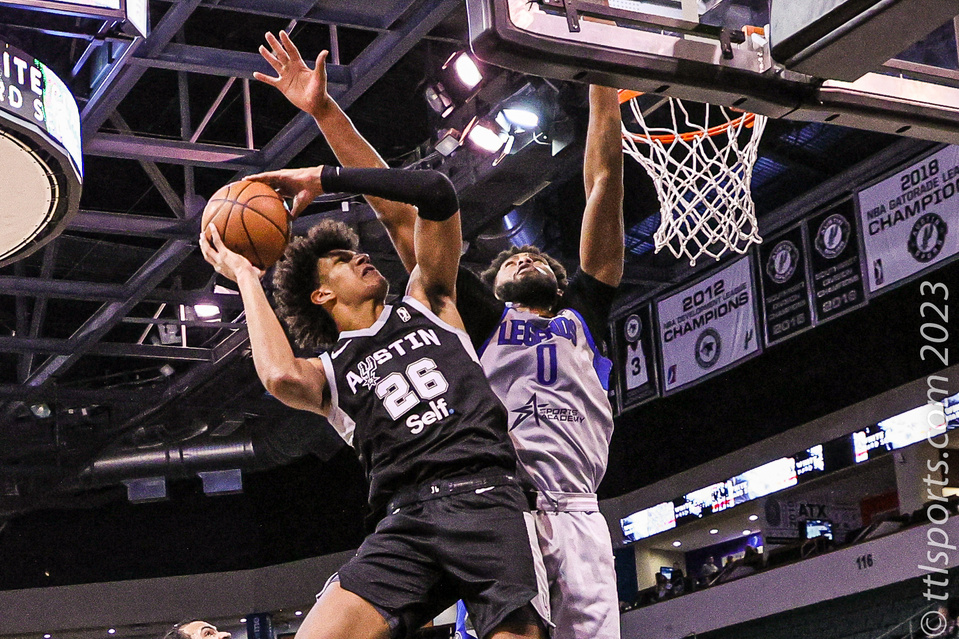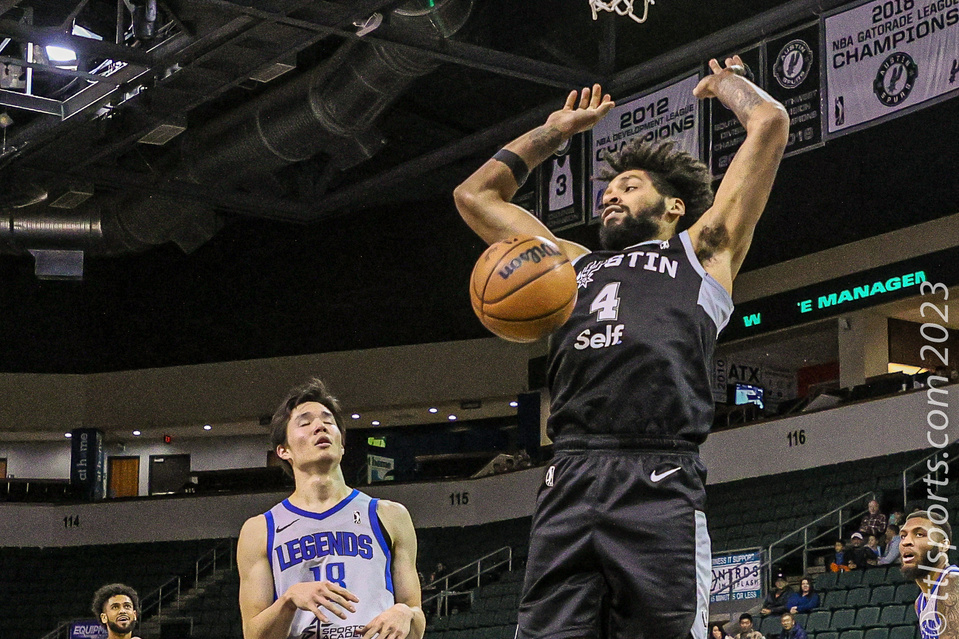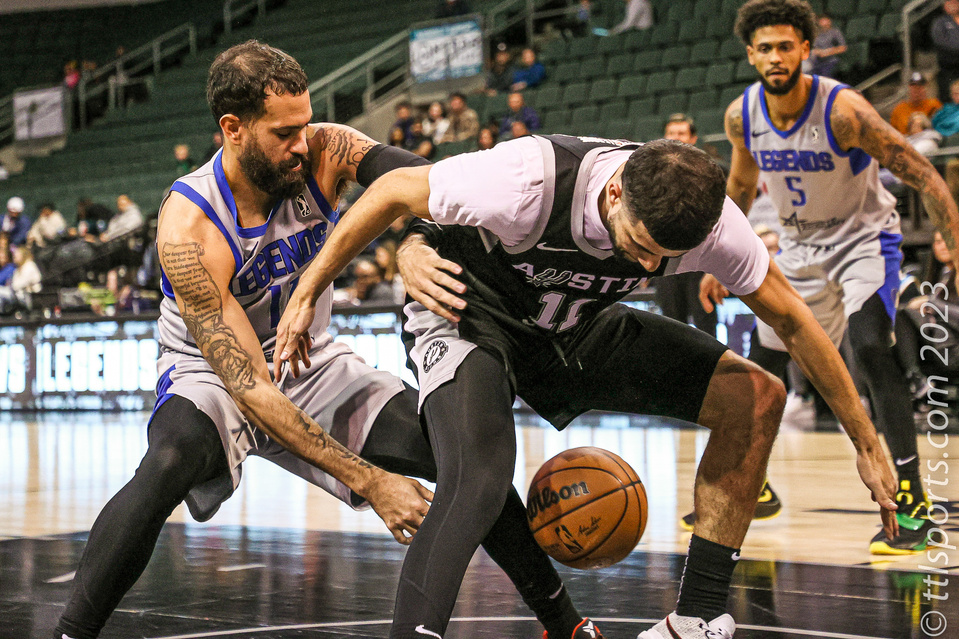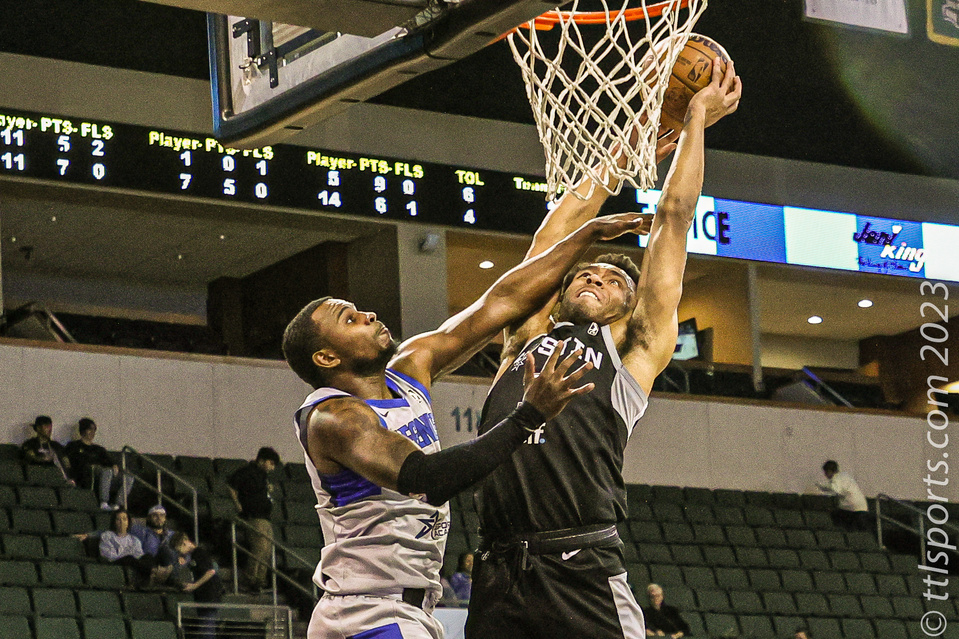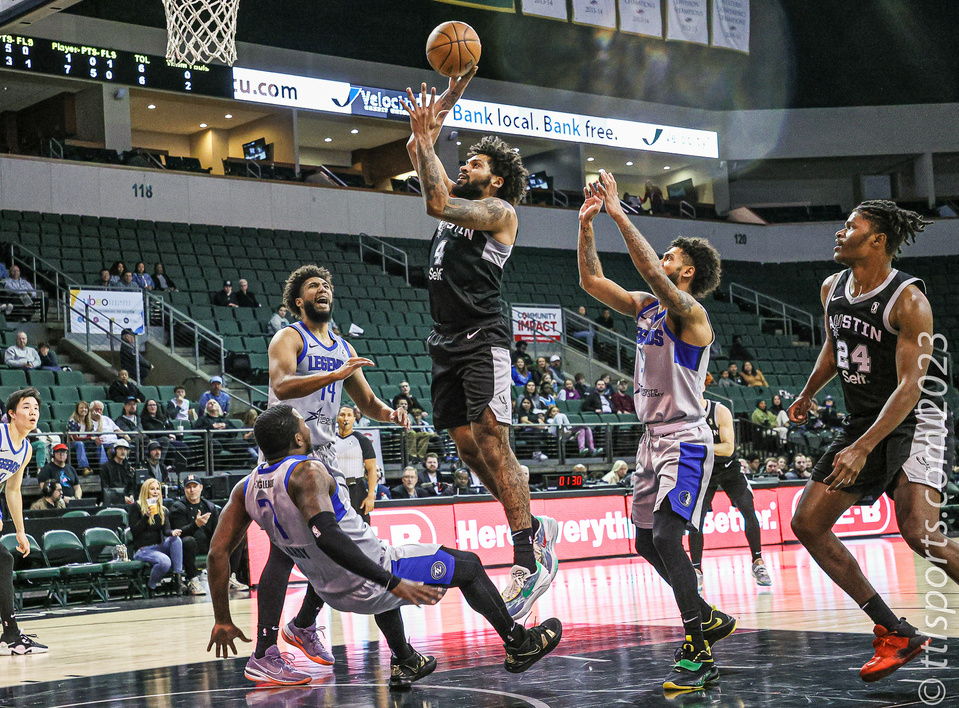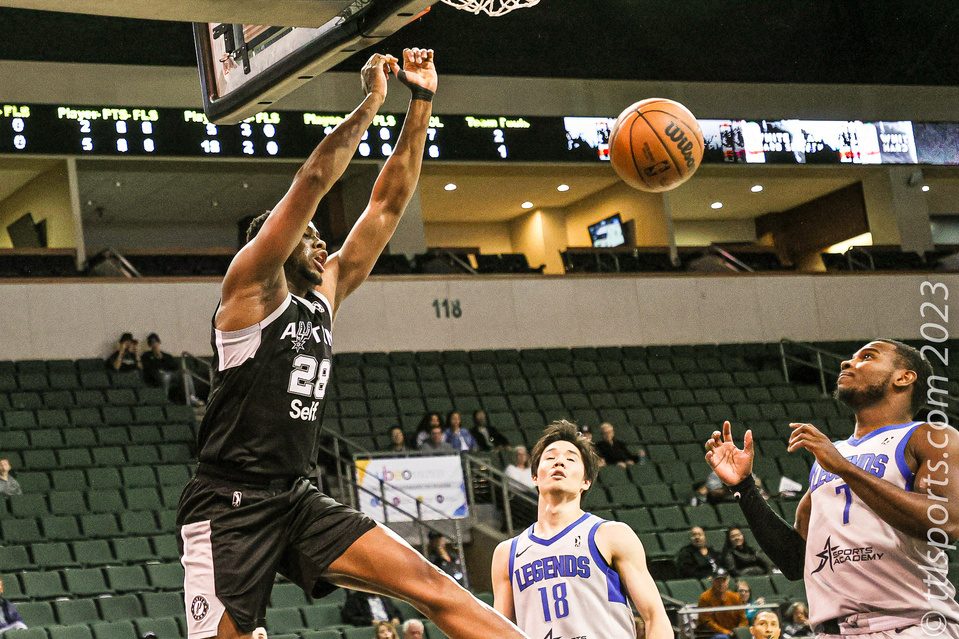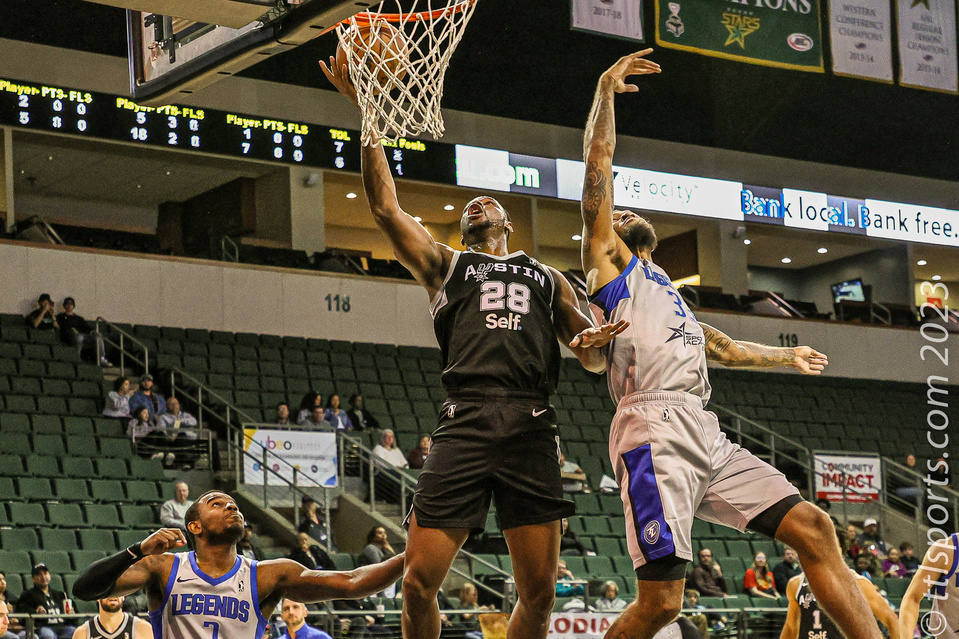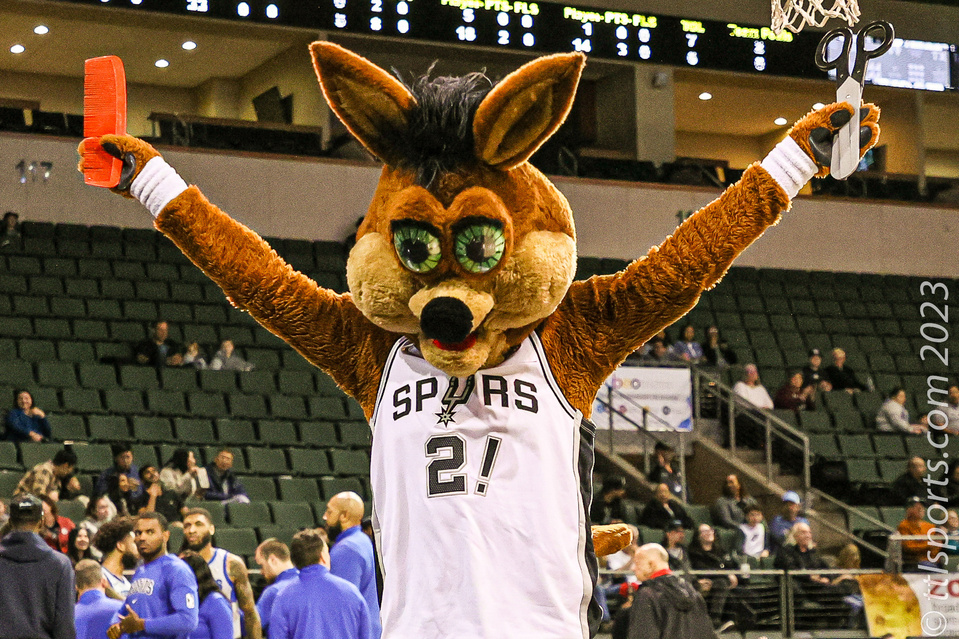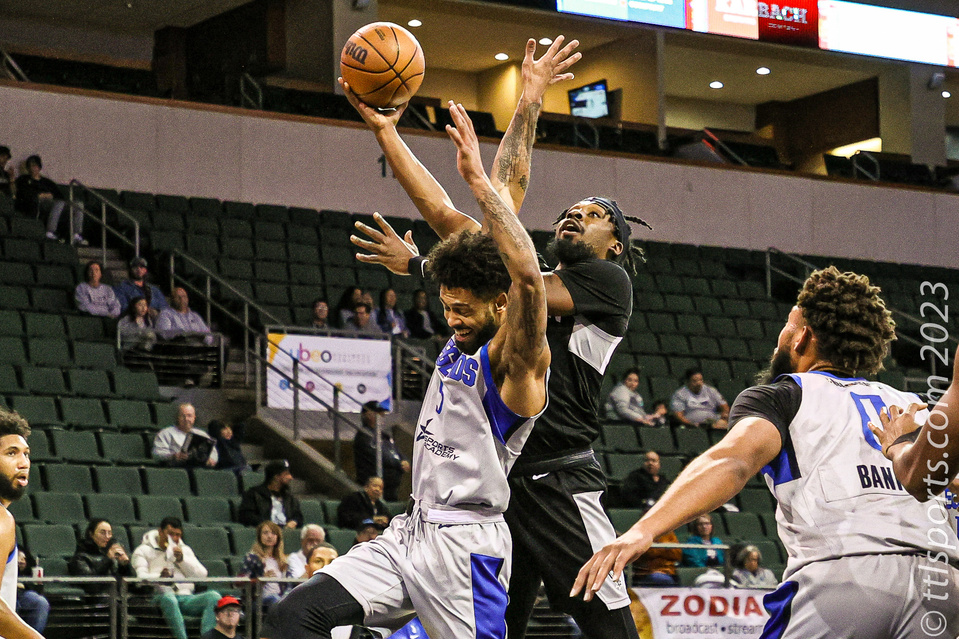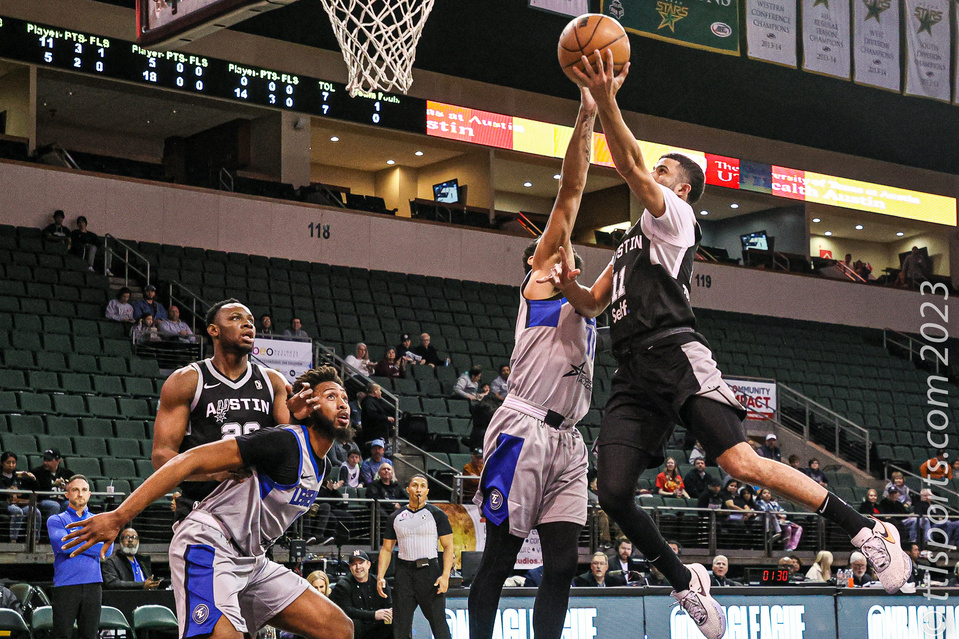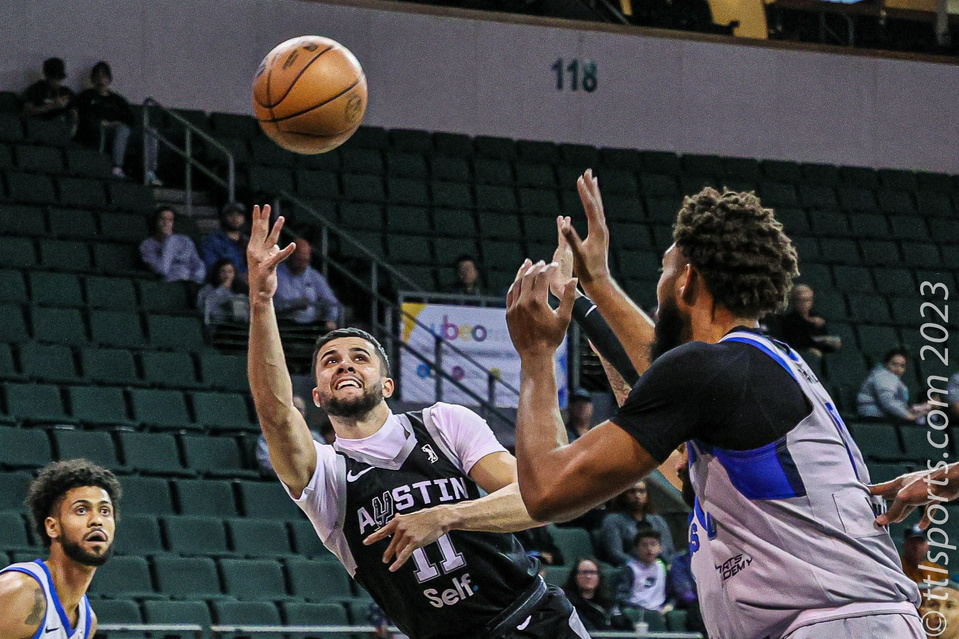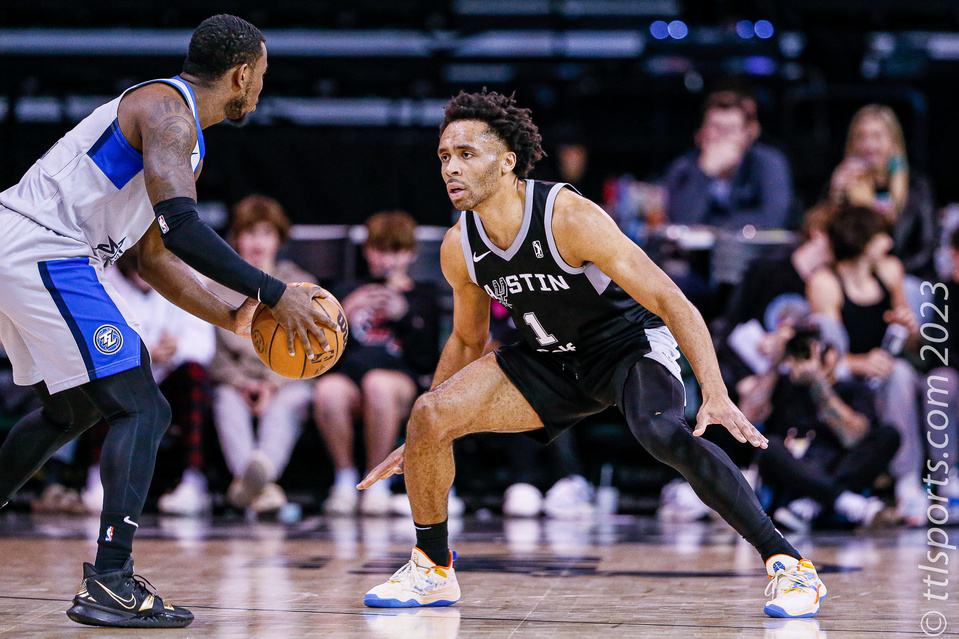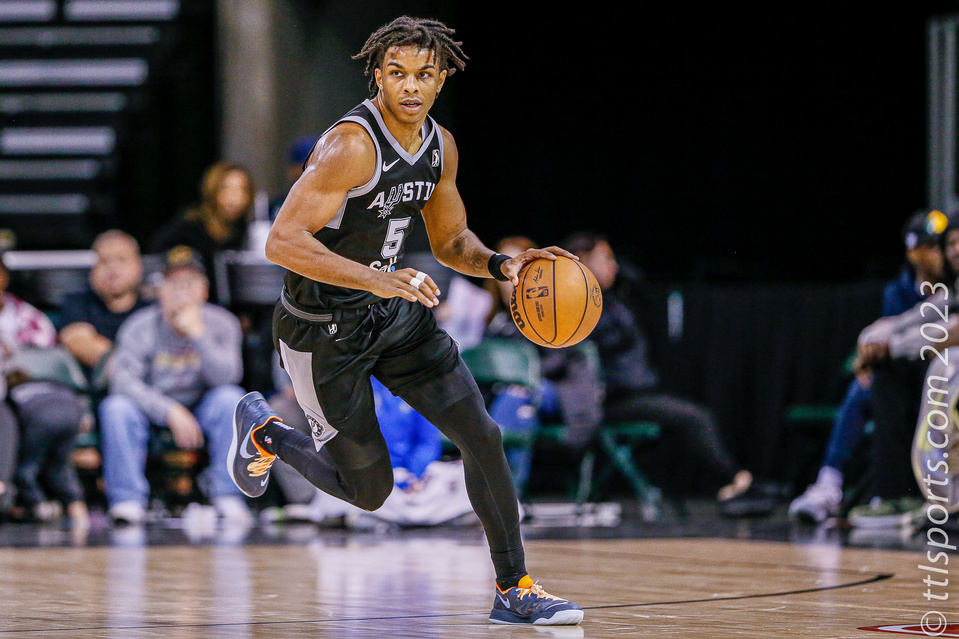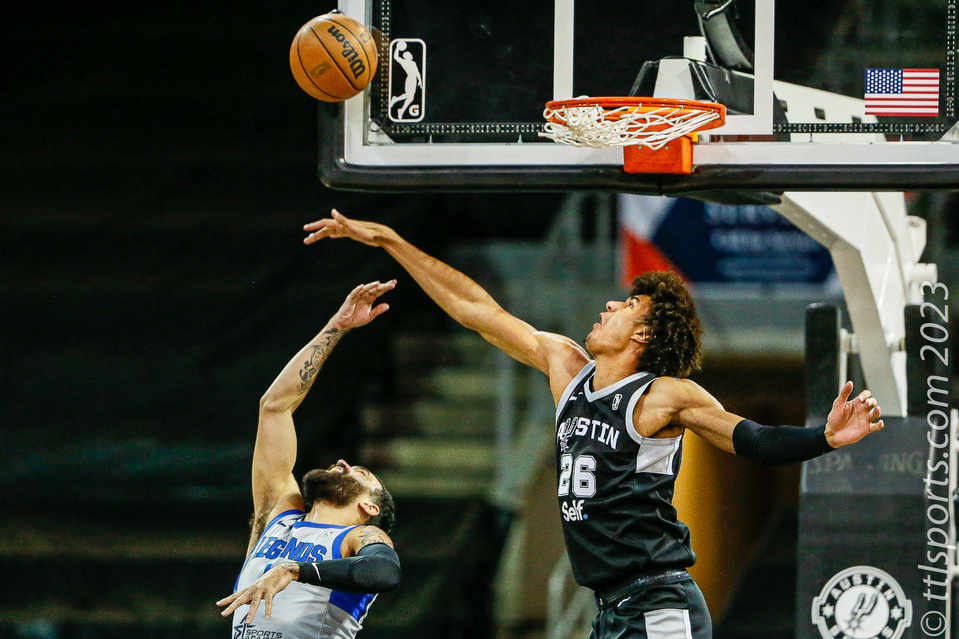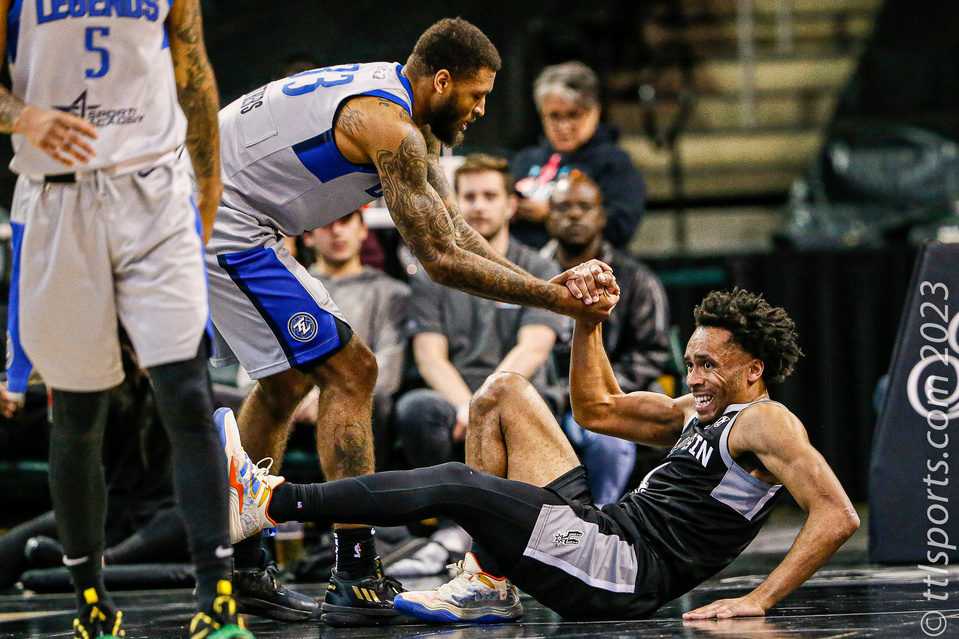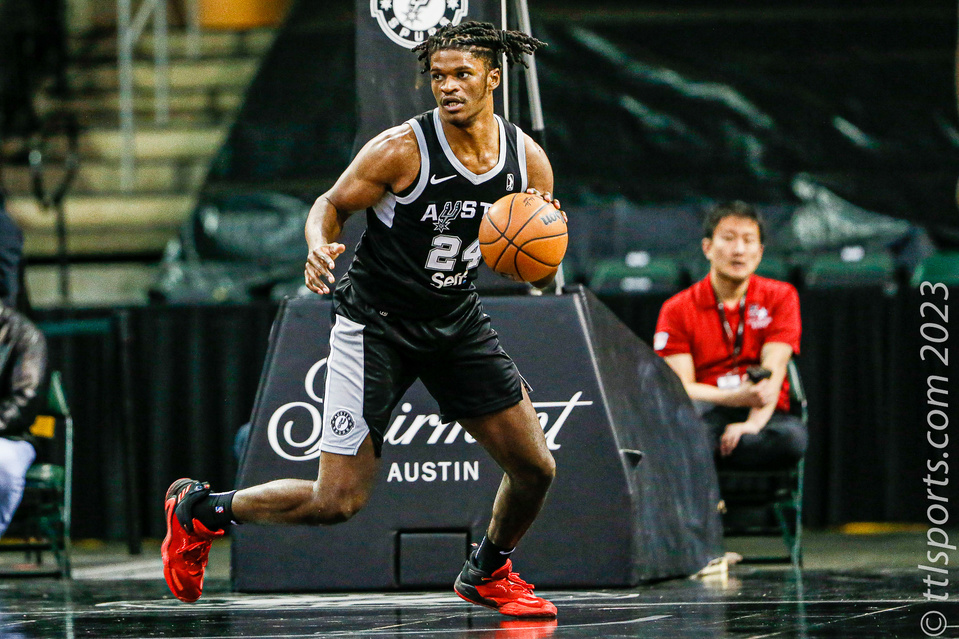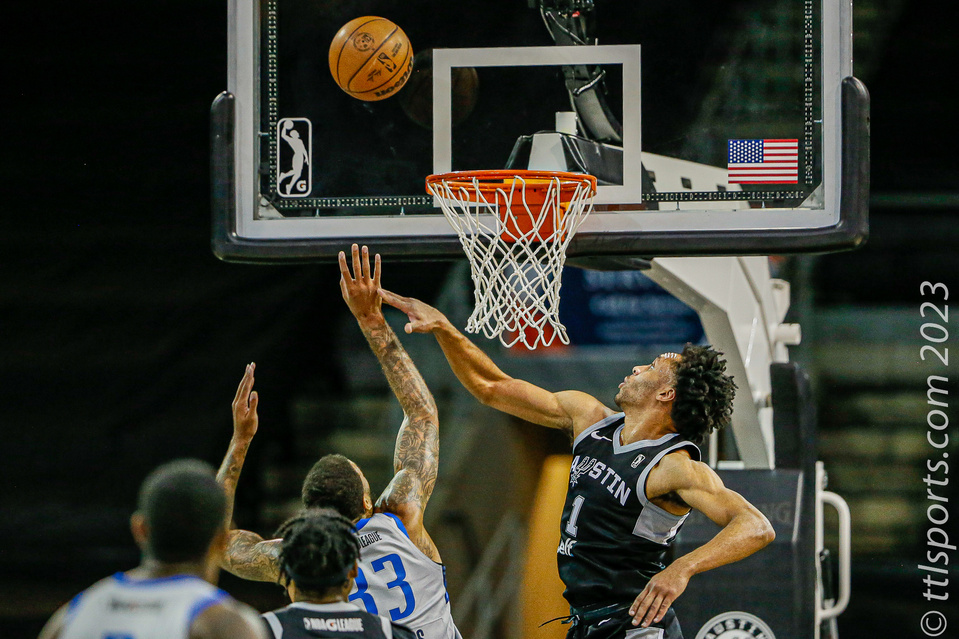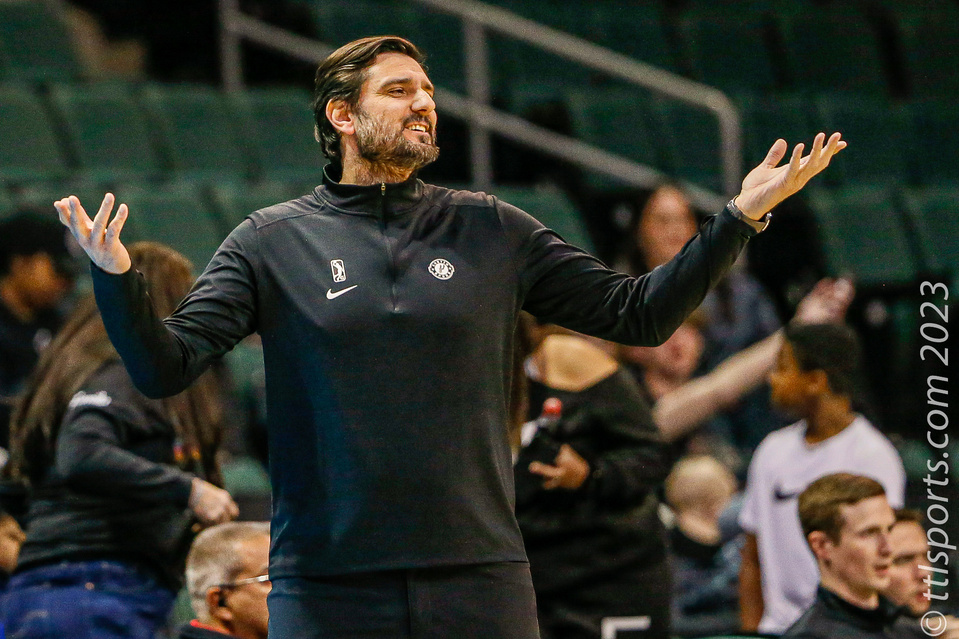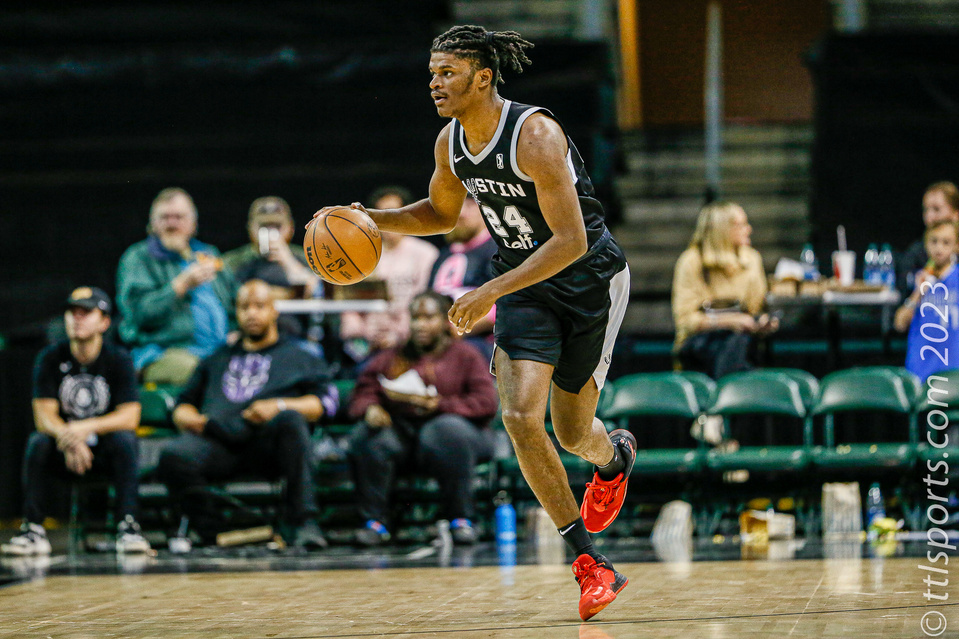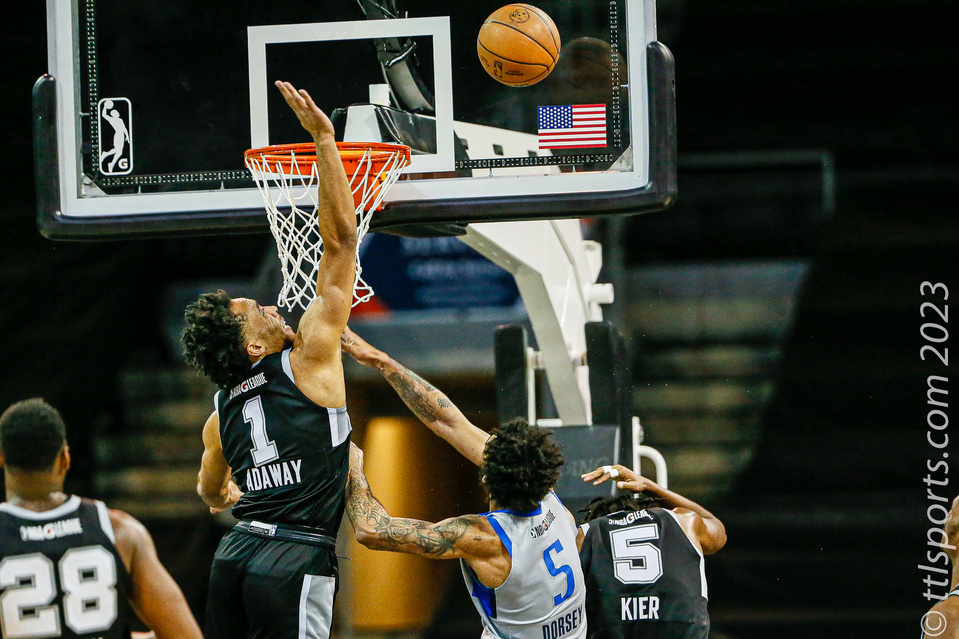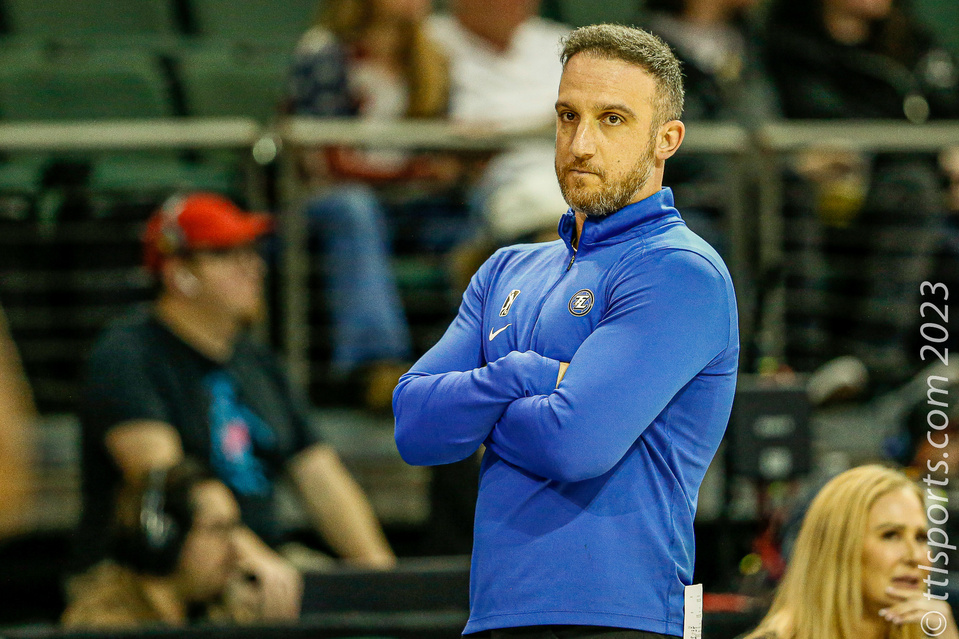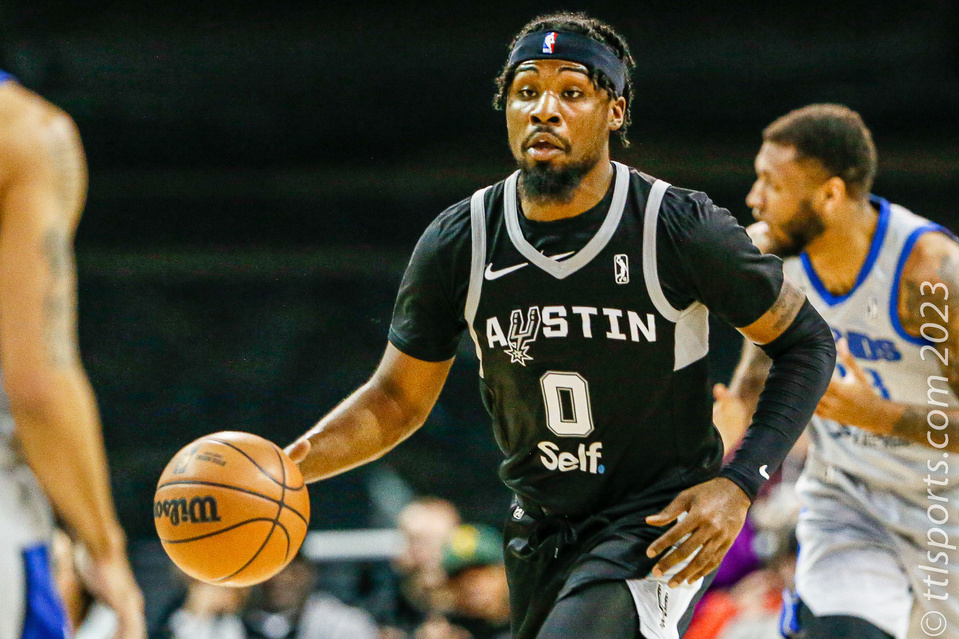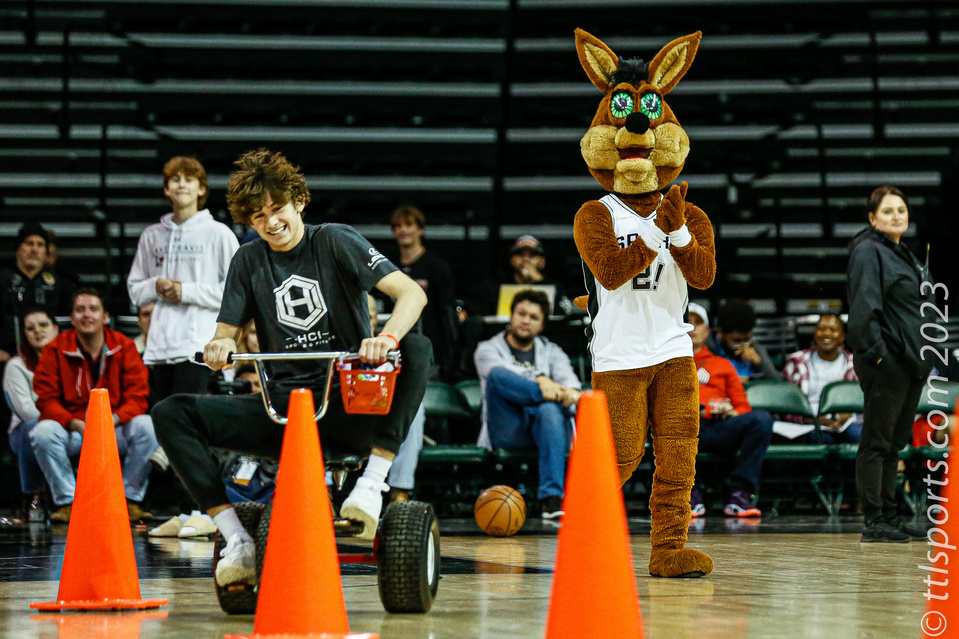 The Texas Legends and the Austin Spurs was competitive for the first six minutes, with the changing hands five times. But it was one-way contest after that with the Spurs (4-8) defeating the Legends (4-7) by a final score of 131-to-108.
Austin led by as many as 35 points, before noticeably easing up midway through the third quarter.
Austin converted on an unusually high 64% of shots from the floor, completed an extraordinarily high (for the team) 37 passes resulting in baskets, and out-rebounded Texas 49-to-35.
The Spurs were led by Charles Bassey who put up a mammoth 40 points and pulled down 16 rebounds. Justin Kier also notched a double-double with 14 points and 10 assists. A total of six Spurs players tallied double digits scores, including Jordan Murphy and Tommy Kuhse coming off the bench for 18 and 13 points, respectfully.
Six Legend players scored in double digits, led by Tyler Dorsey with 25 points. Amauri Hardy and Todd Withers added 16 and 15 points, respectfully, coming off the bench. The Legends played without two-way players A.J. Lawson and McKinley Wright IV, and Dallas Mavericks assignee Hardy started the game on the bench.