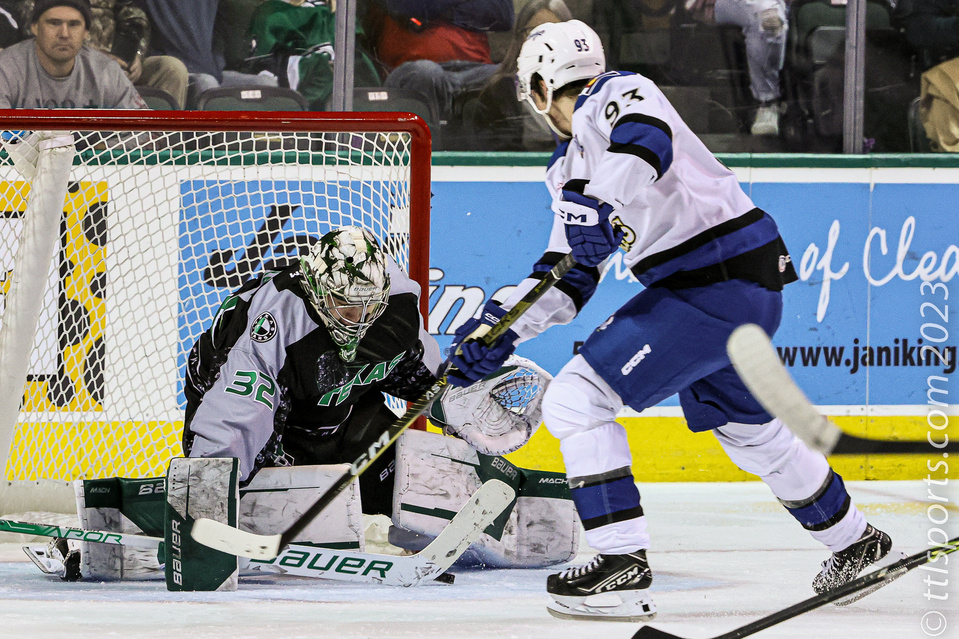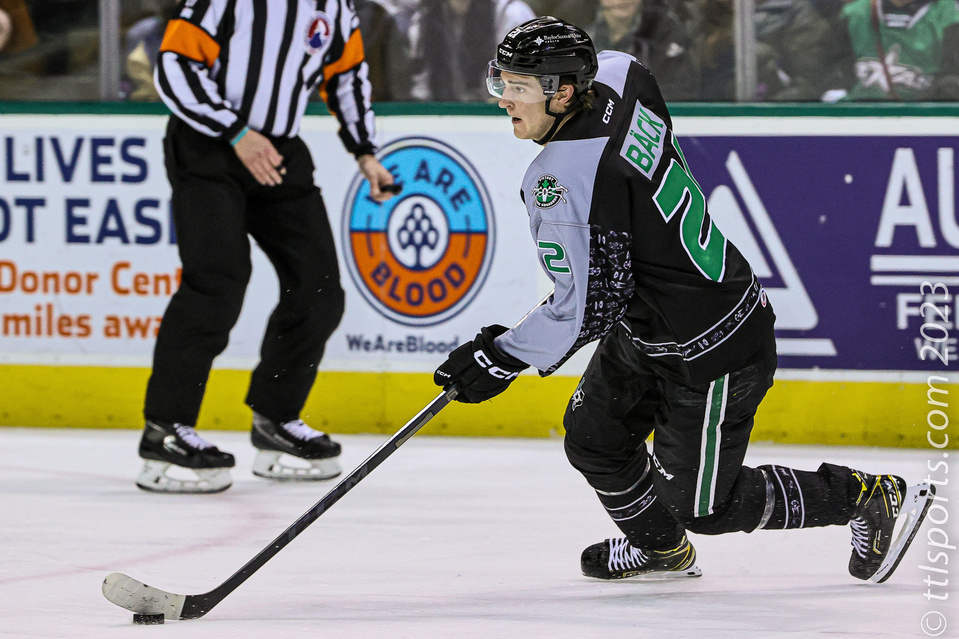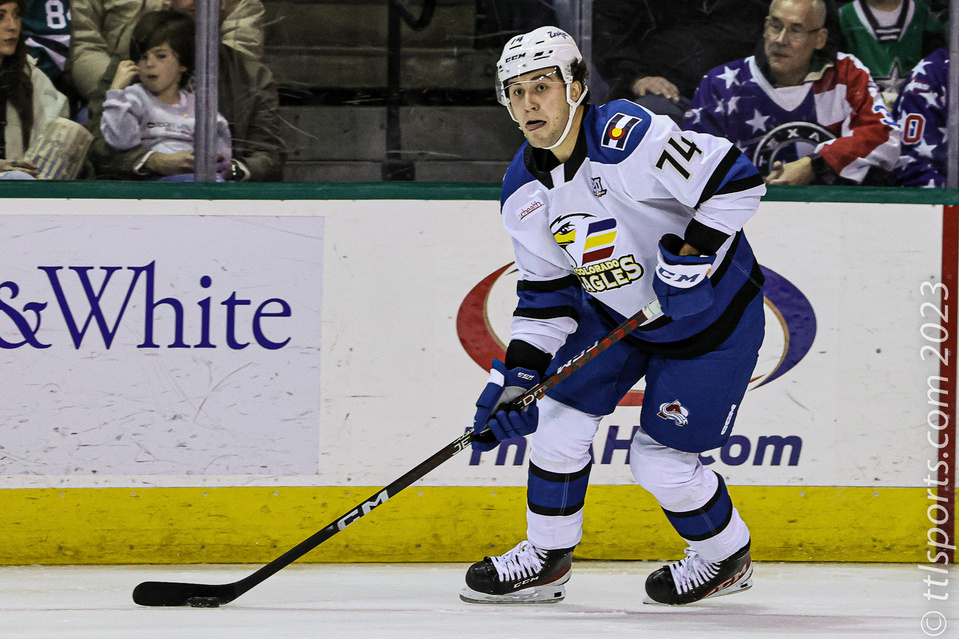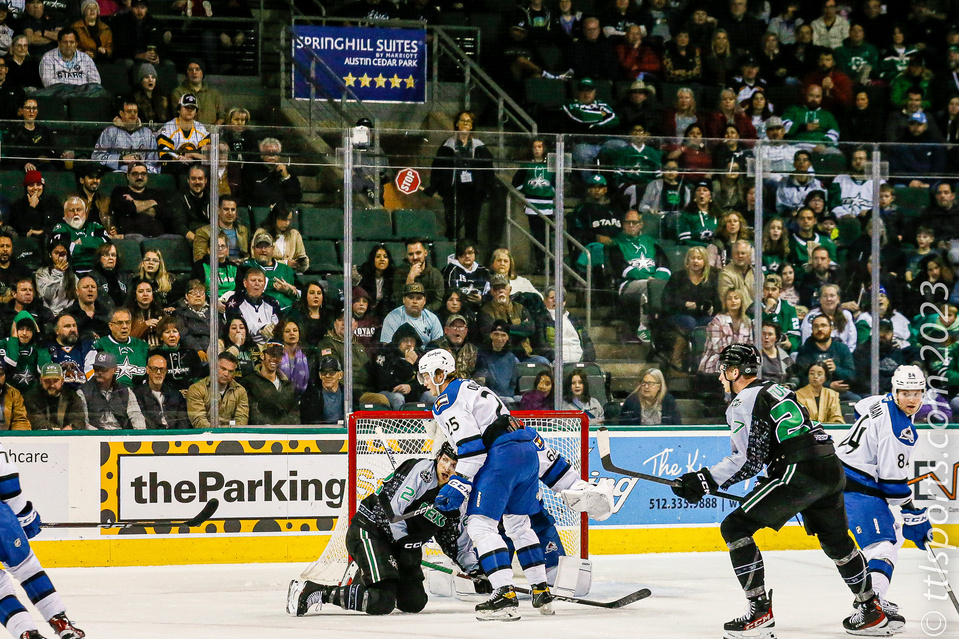 The Texas Stars (23-8-6-2) handily defeated the Colorado Eagles (24-13-3-0) by a score of 4-to-1 before a sold-out home crowd. Center Mavrik Bourque led the Stars with the game's opening goal and an assist.
Bourque's goal came in the final minute of the first period. Ben Gleason doubled the Stars' lead seven minutes into the middle frame. Riley Damiani added in insurance goal early in the final period on a power play.
Colorado's Spencer Smallman averted a shutout with a goal midway through the third period. Riley Tufte closed the game with a gimme goal against an open net.
Texas played an error free game, serving only four minutes in the penalty box. The Stars were perfect on the penalty kill and converted one-of-five power play opportunities. Stars out-shot the Eagles 35-to-25.
Star's goaltender Matt Murray earned the win in a near-perfect performance. Murray made 24 against 25 shots. Eagles net minder Justus Annunen endured the loss allowing three goals against 34 shots.