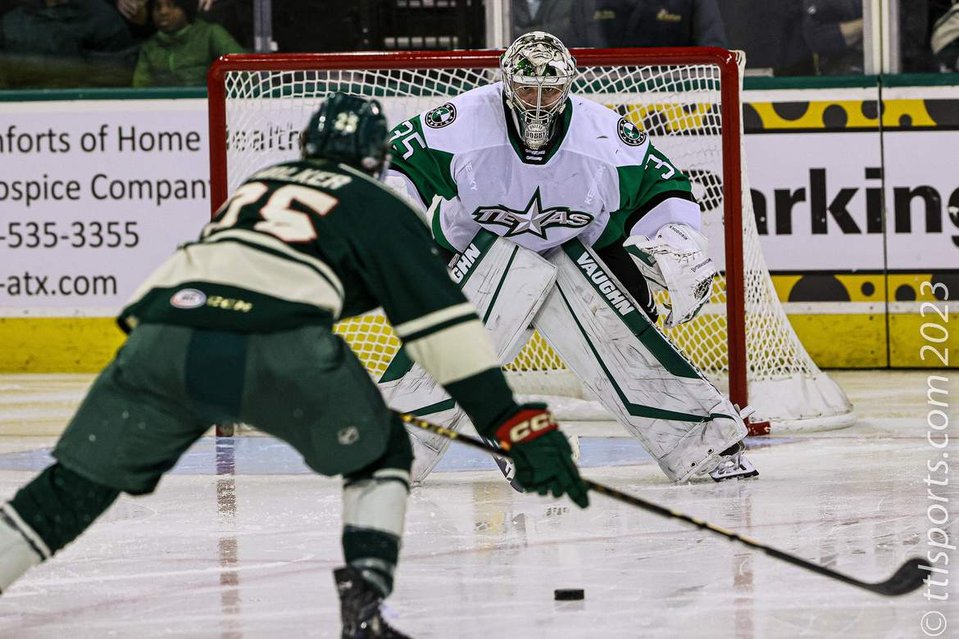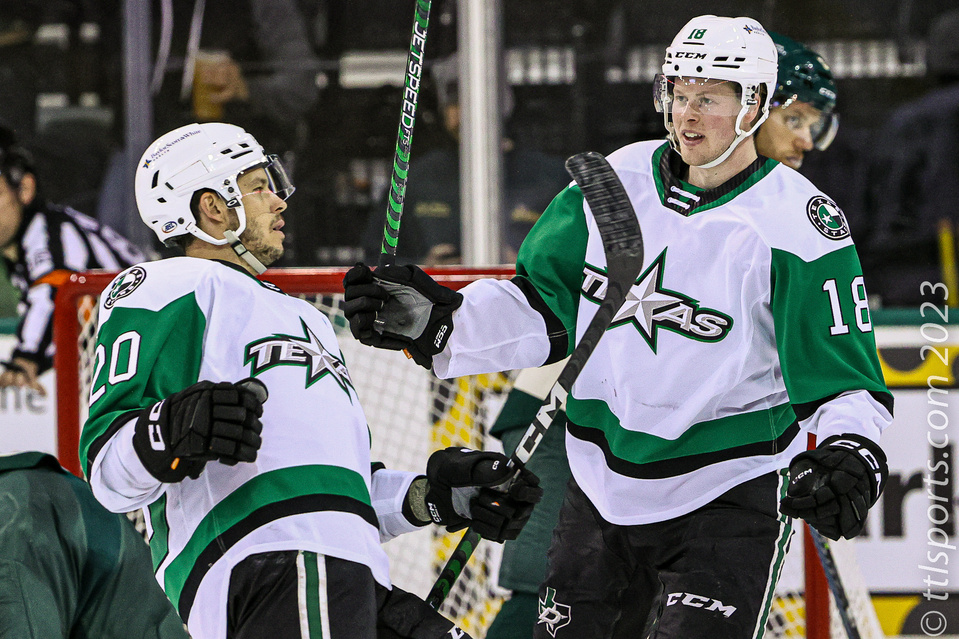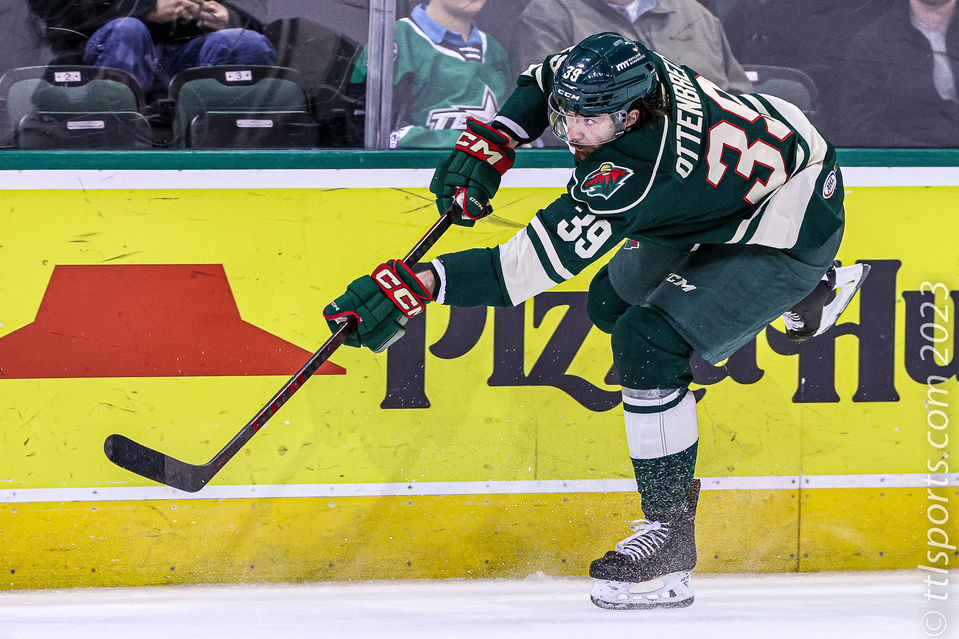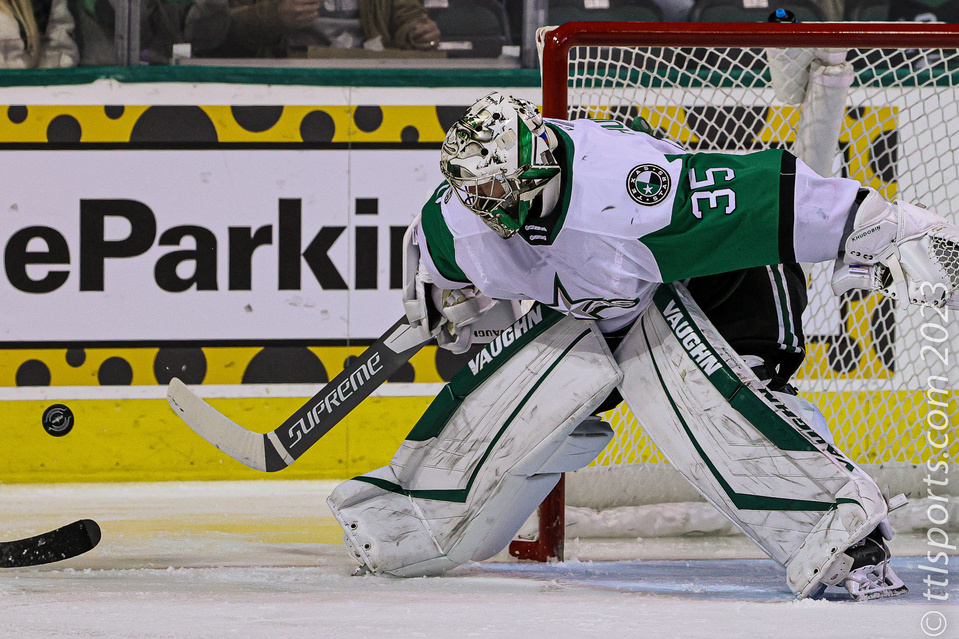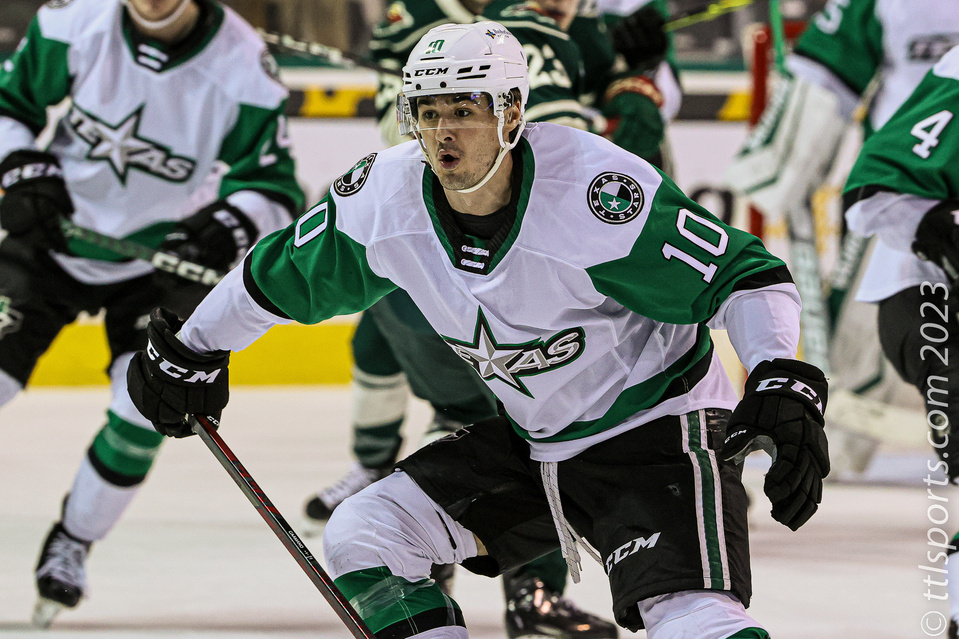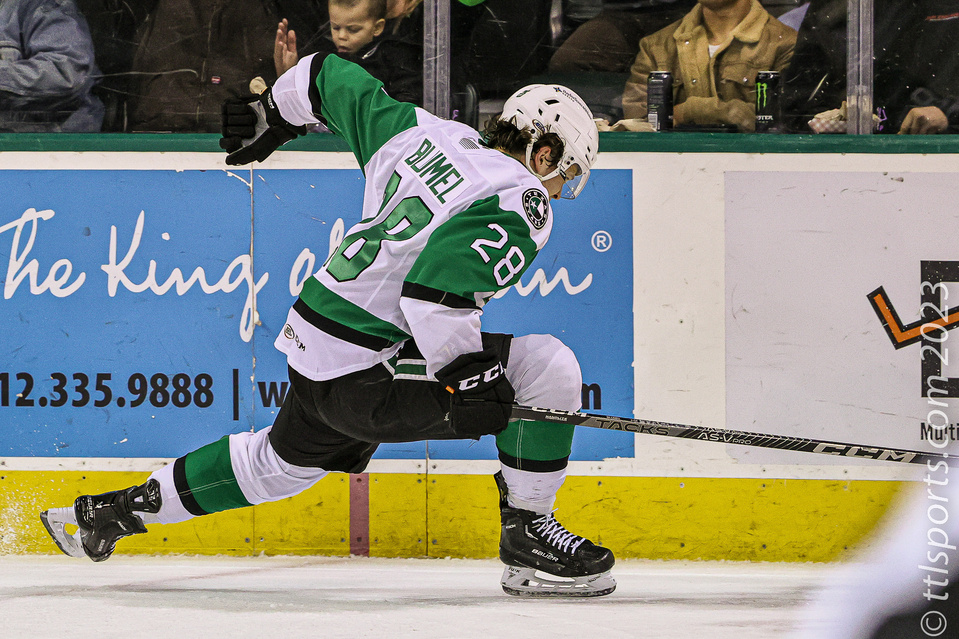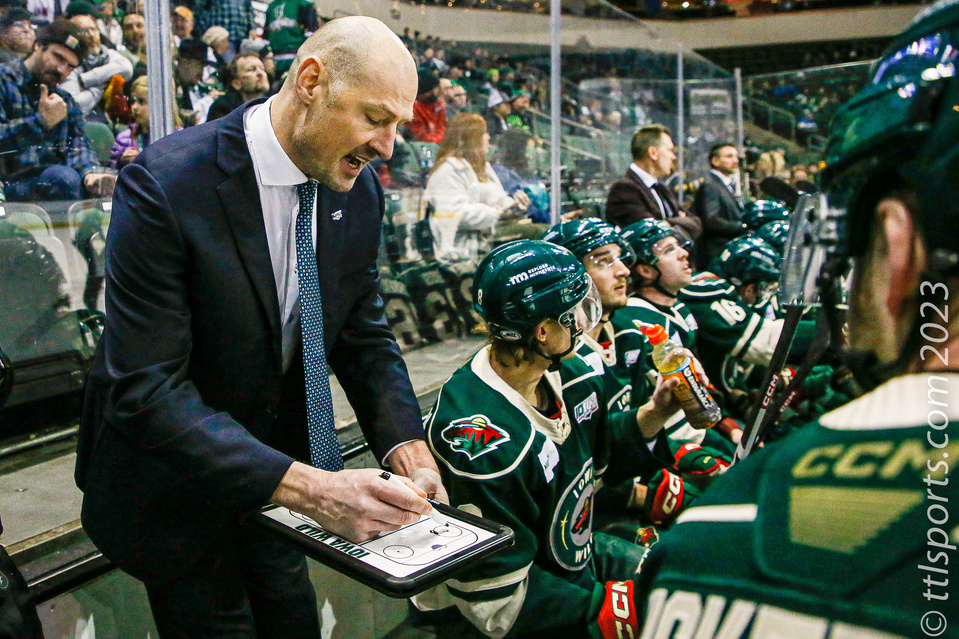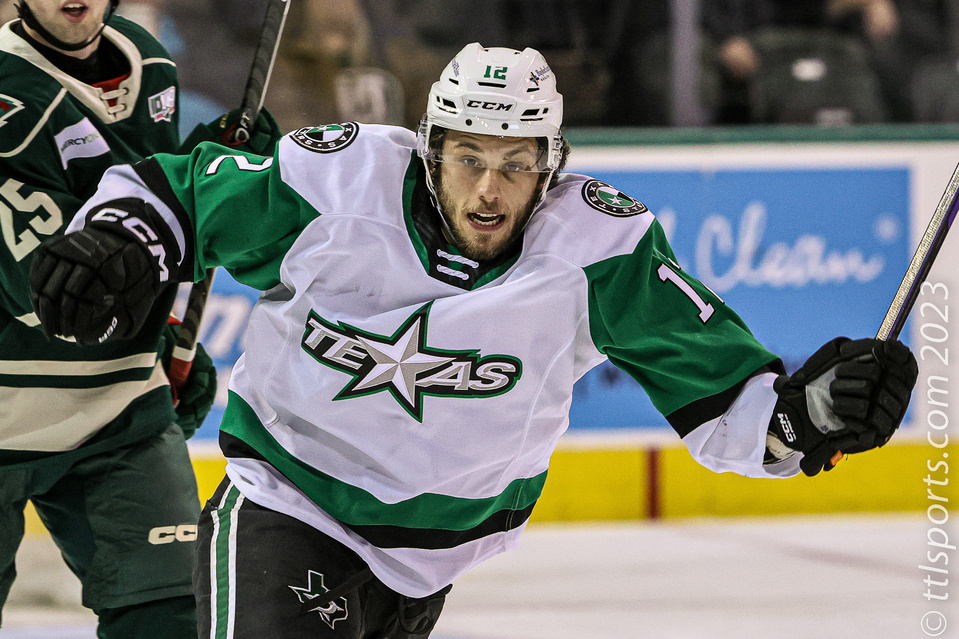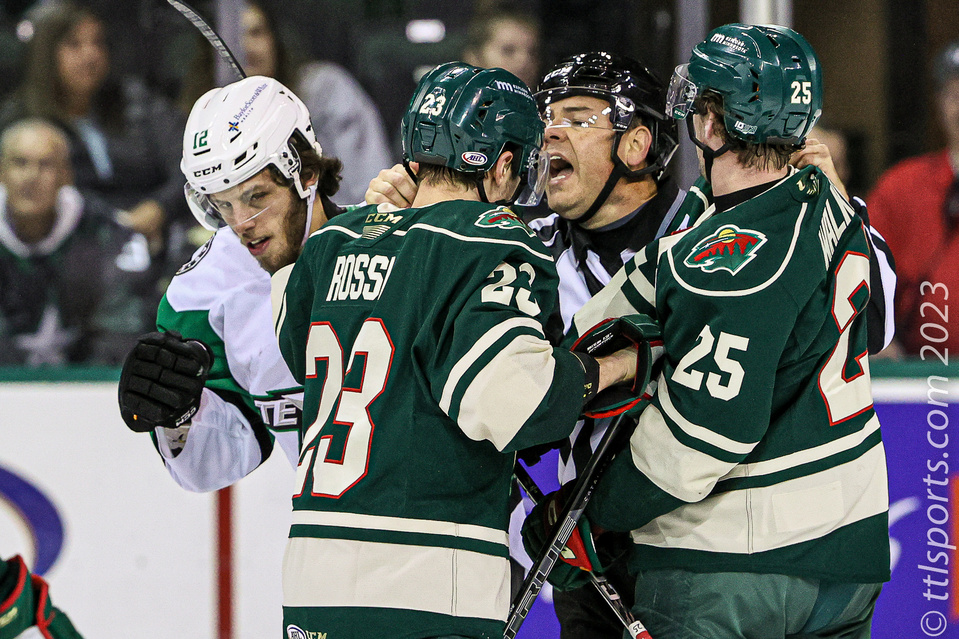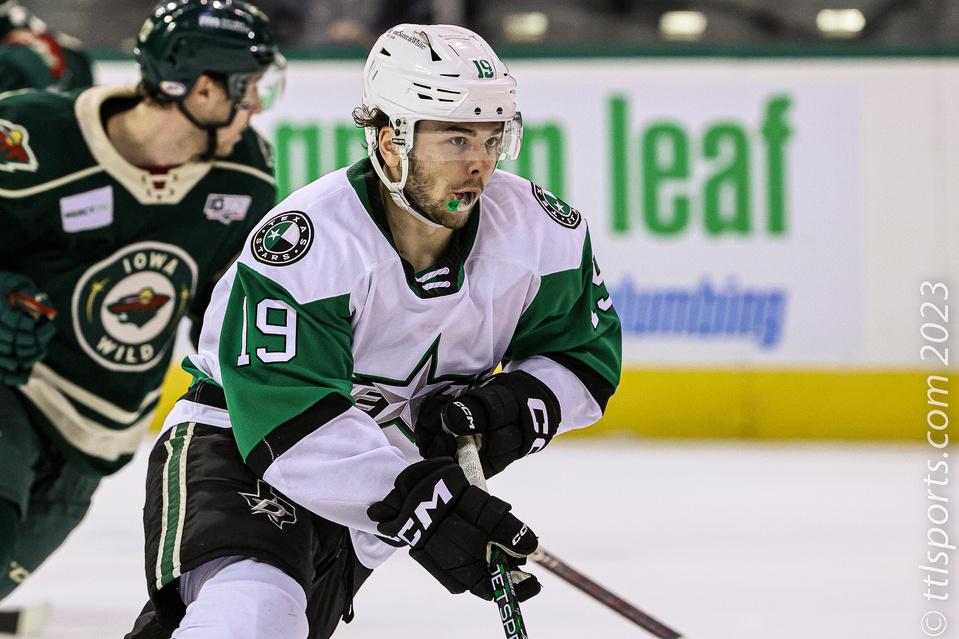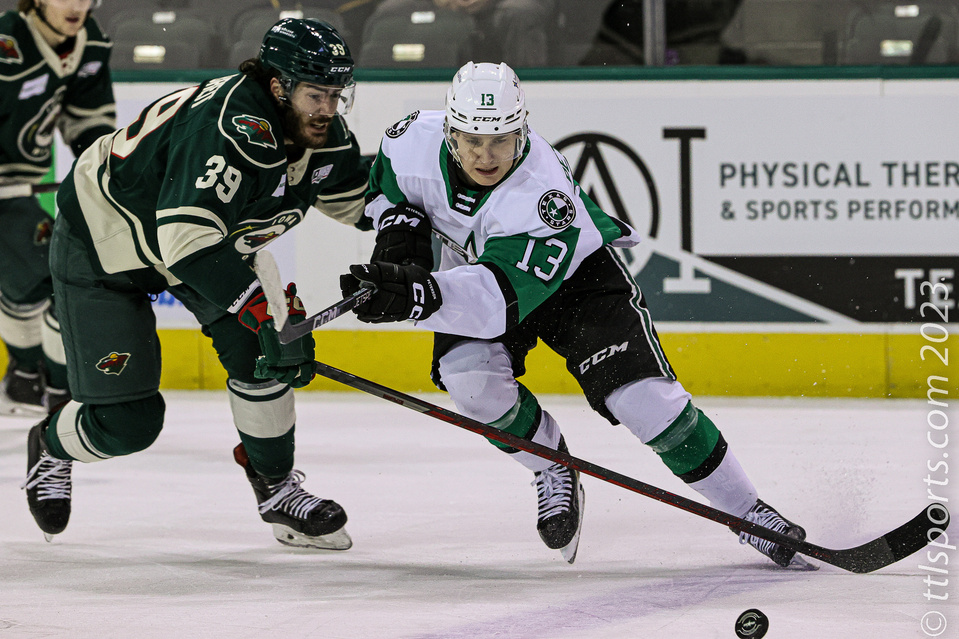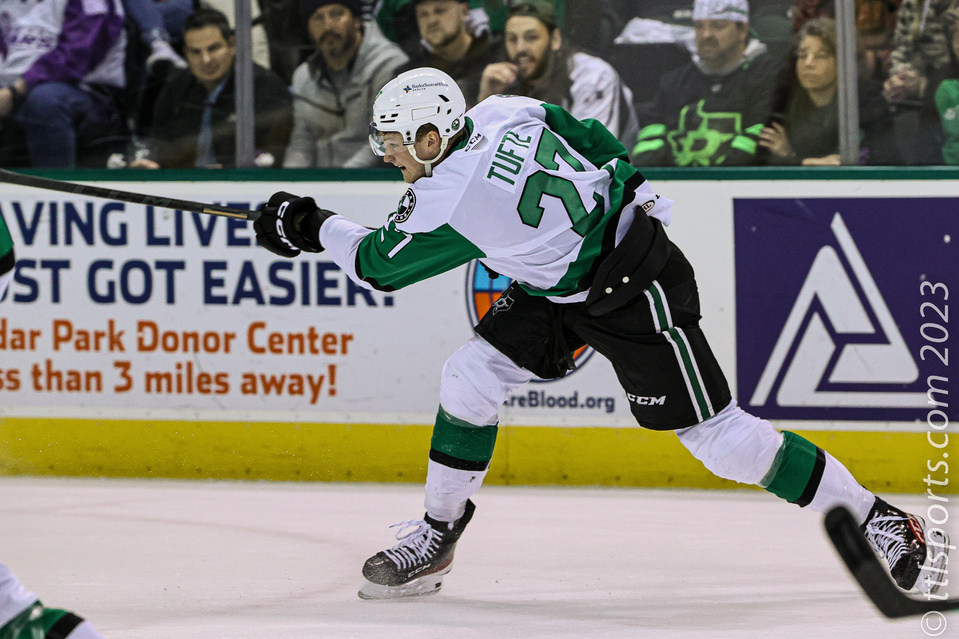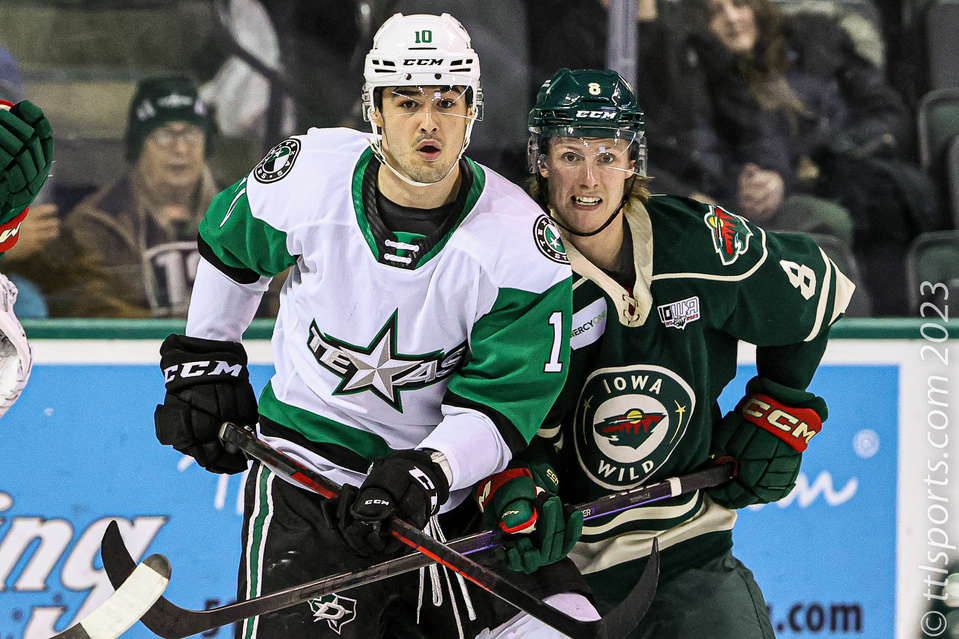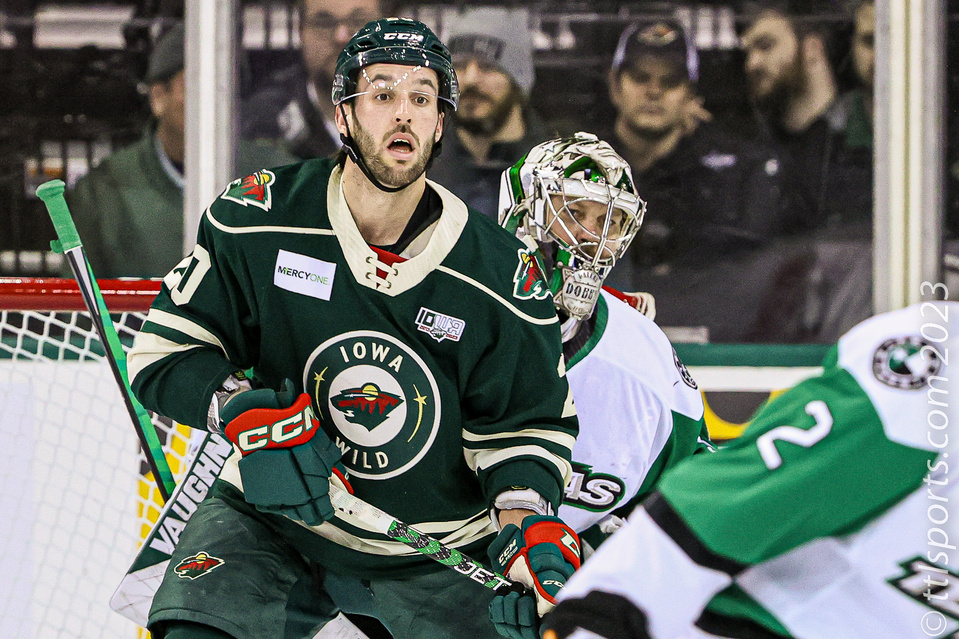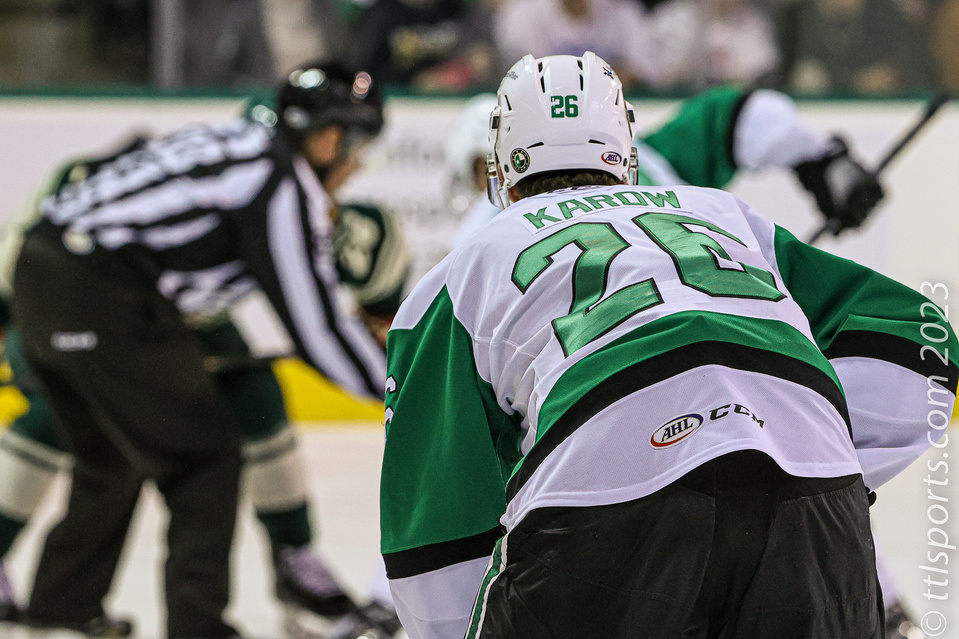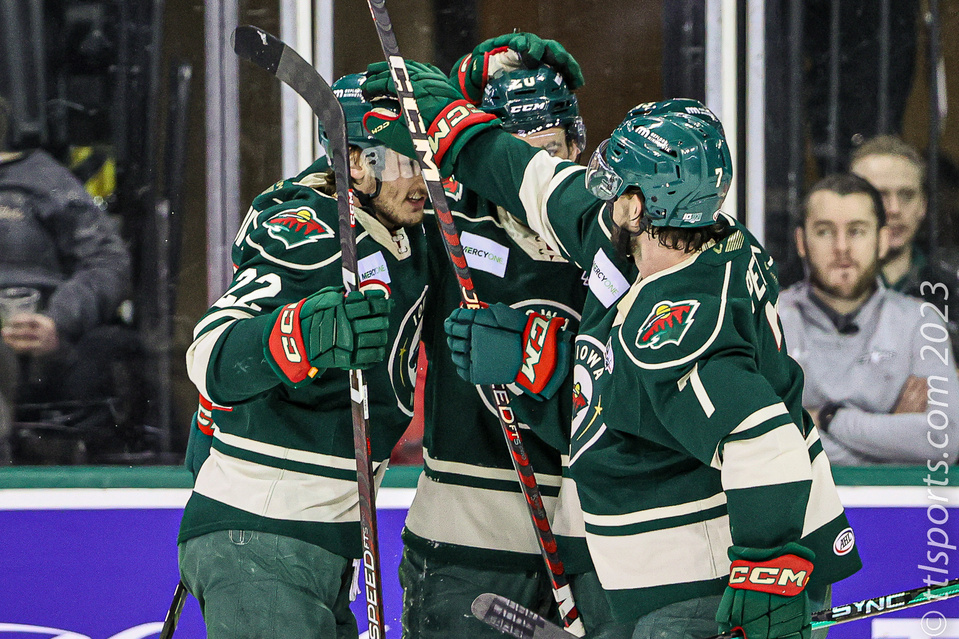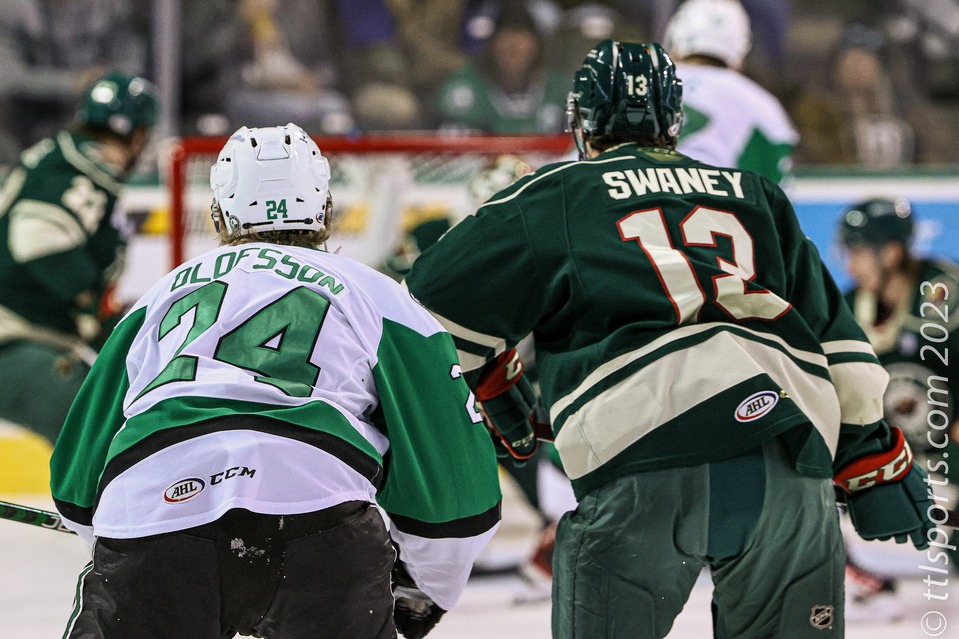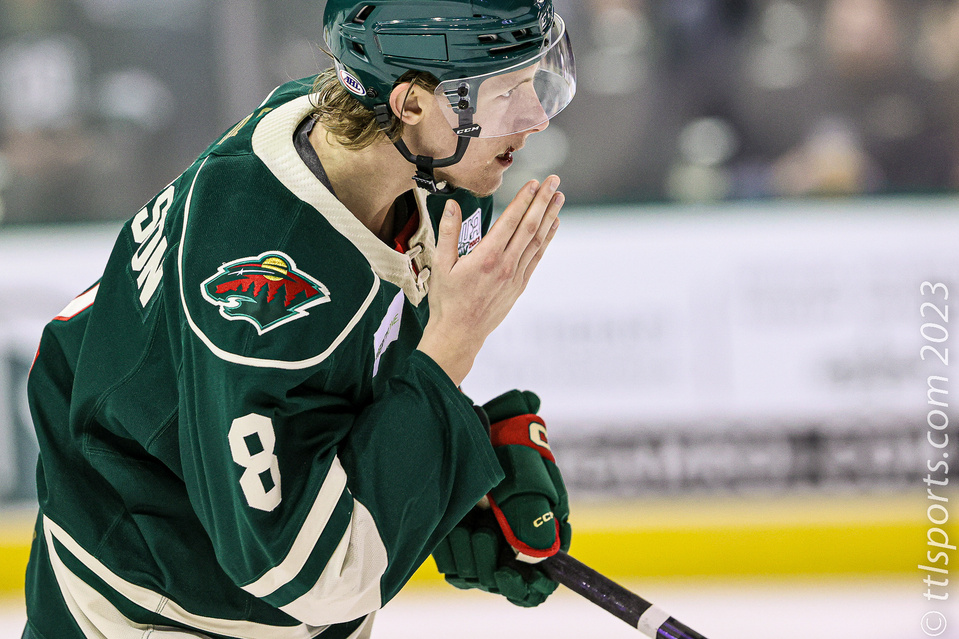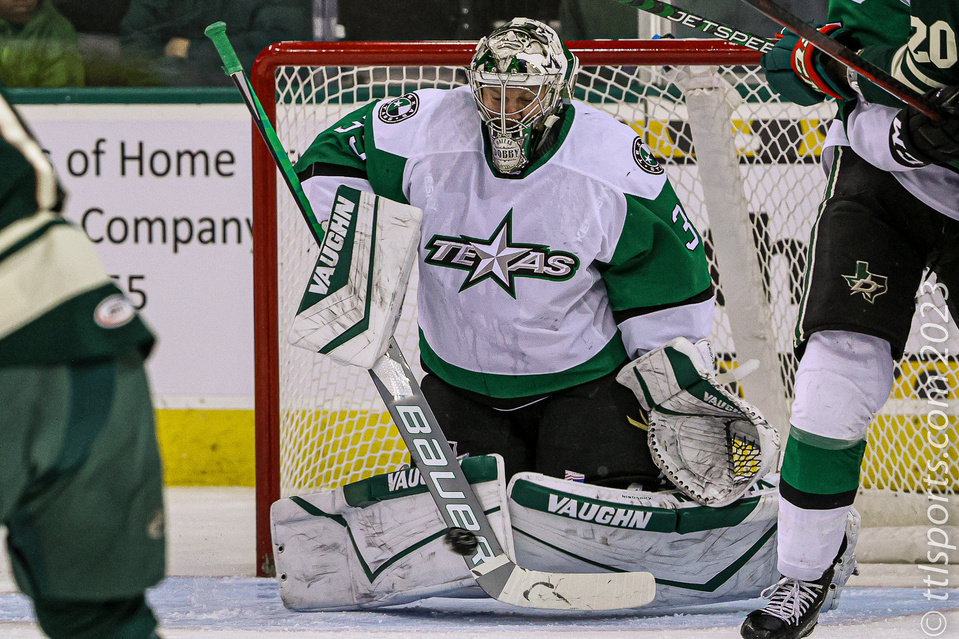 The Texas Stars (24-9-6-2) defeated the Iowa Wild (21-13-4-3) by a final score of 5-to-4, in what was probably one of the shortest overtime games in H-E-B Center history. Tanner Kero scored the skate-off goal just 30 seconds into OT.
The Stars had struggled with over time play, and recently began focusing on it in practice.
"To get that win was huge," said Kero.
Texas quickly fell behind to Iowa, allowing three goals in the period while putting up a single goal by Marian Studenic.
"It wasn't the game we wanted," said Kero. "We came out of the gate a little slow. Puck touches weren't quite what they've been."
Kero quickly turned the Stars in the right direction by scoring just 21 seconds into the second period, cutting the Wild's advantage to a single goal.
Head coach Neil Graham referred to efforts like Kero's as "momentum minutes," scoring goals early in the period. "The goals can go either way and they have impact on the night." Texas later experience how momentum minutes can cut both ways.
Texas' Matej Blumel added two additional goals in the middle frame to give the Stars a 4-to-3 advantage at the intermission.
Iowa's Sammy Walker tied the score in the first minute of the third period, ultimately forcing an overtime.
This was the seventh time this year the team has come back from a two-goal deficit and earn at least one point, and this time, two points.
"We prided ourselves on just sticking with it no matter the score. Another good example of how we just stuck with it and it started to come back our way and we got the win," said Kero.
When ask what he attributed the team's performance to in recent weeks, Kero said, "Overall team confidence. We have a lot of depth. Guys can come in and out of the lineup and make an impact, whomever it is. Play with our structure and staying with our game play."
Texas' Anton Khudobin (13-3-4) earned the win, making 20 saves against 24 shots. Iowa' Zane McIntyre (9-7-3) endured the loss, allowing five goals against 31 shots.
"It's a very close-knit locker room," commented Stars' head coach Neil Graham. "They all want to play; they all want success. But to see the way they share responsibilities with each other is a sign of a good team, is a sign thing to come. I'm proud of the group."