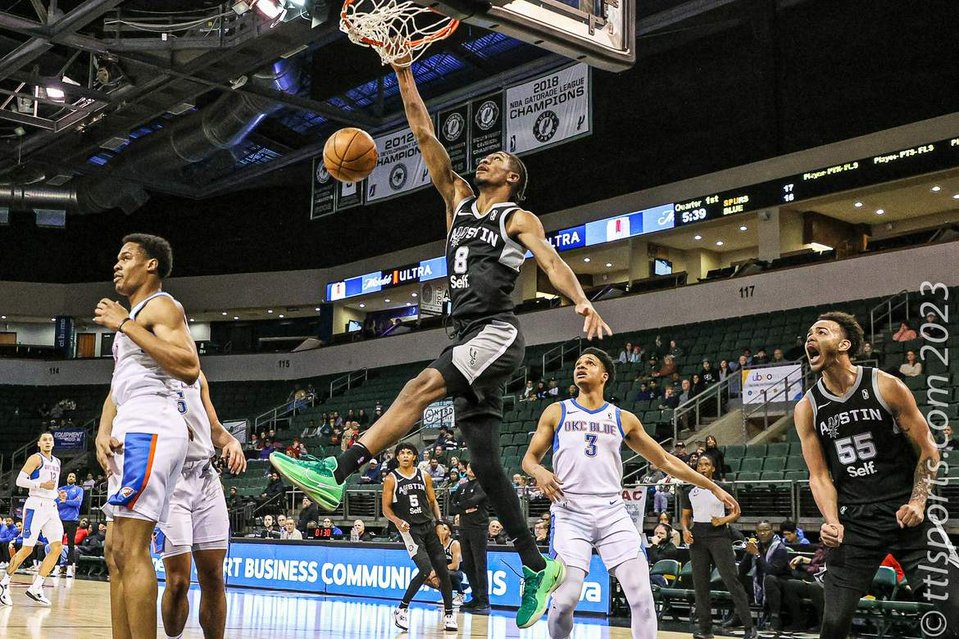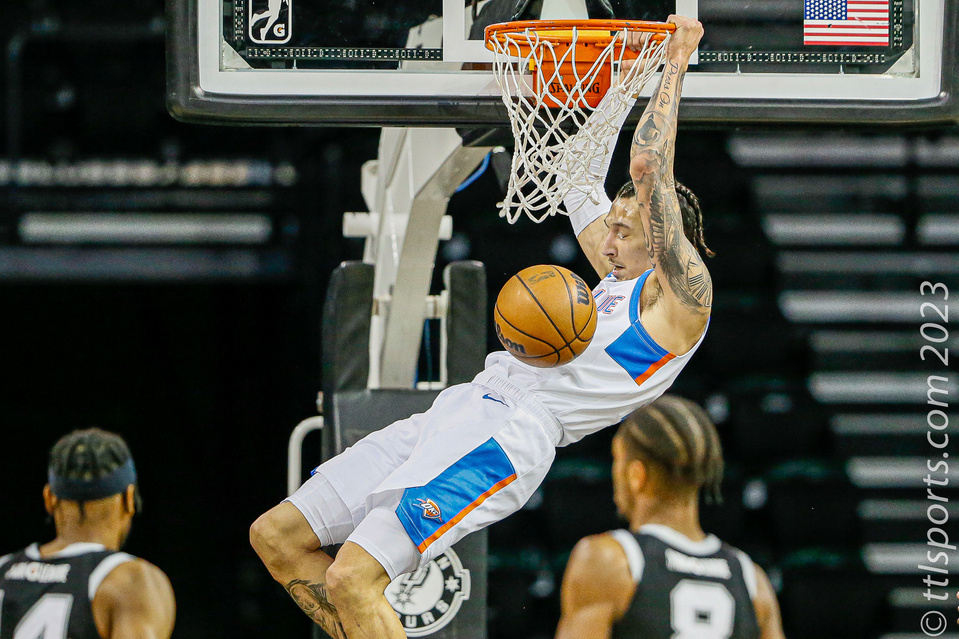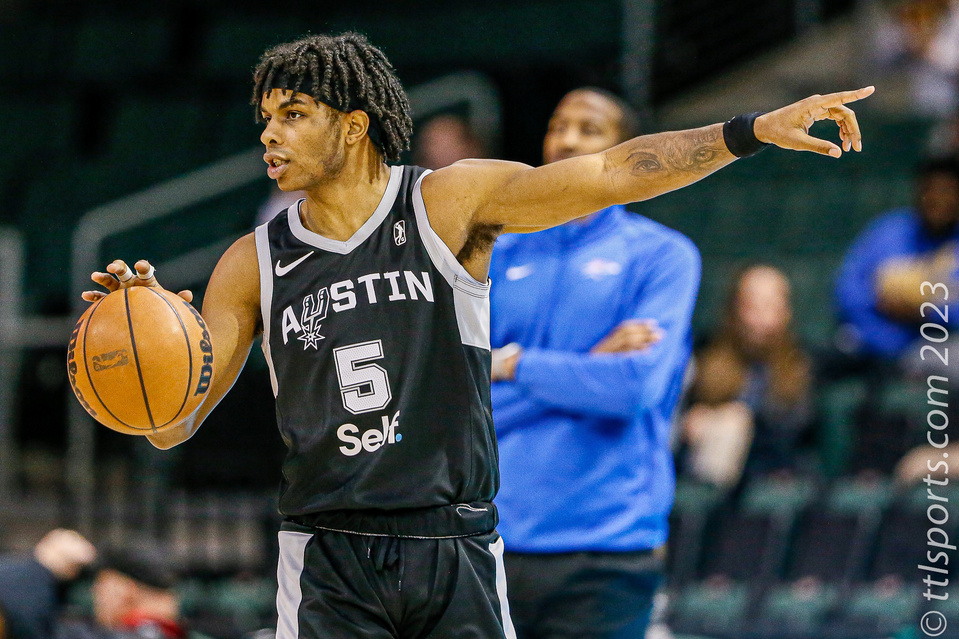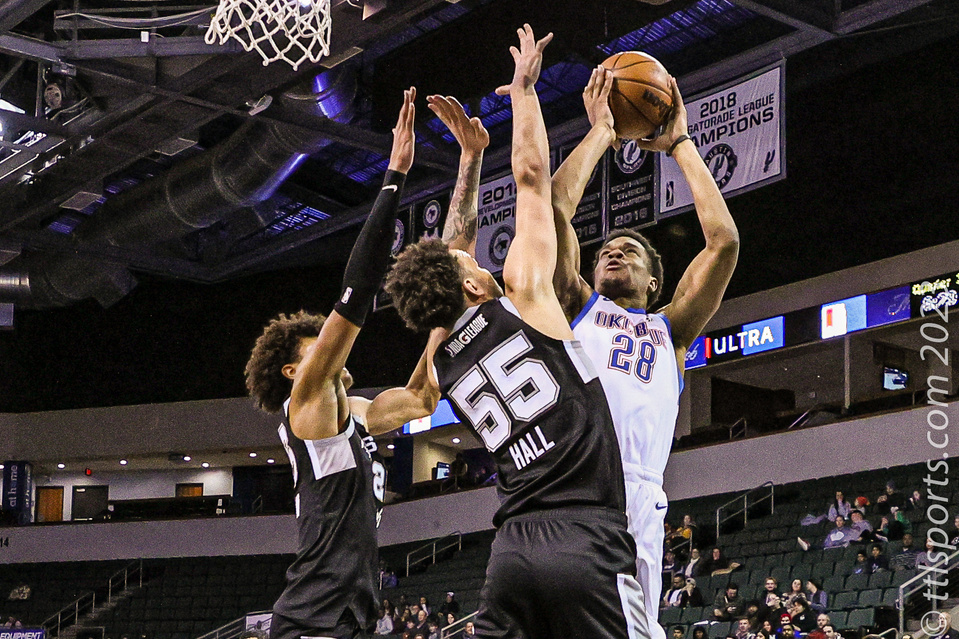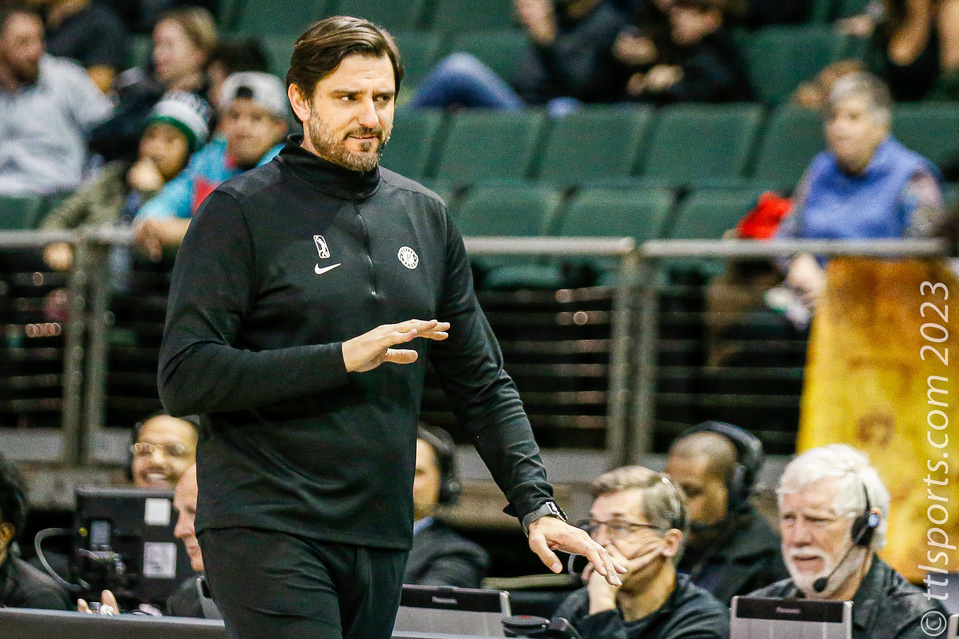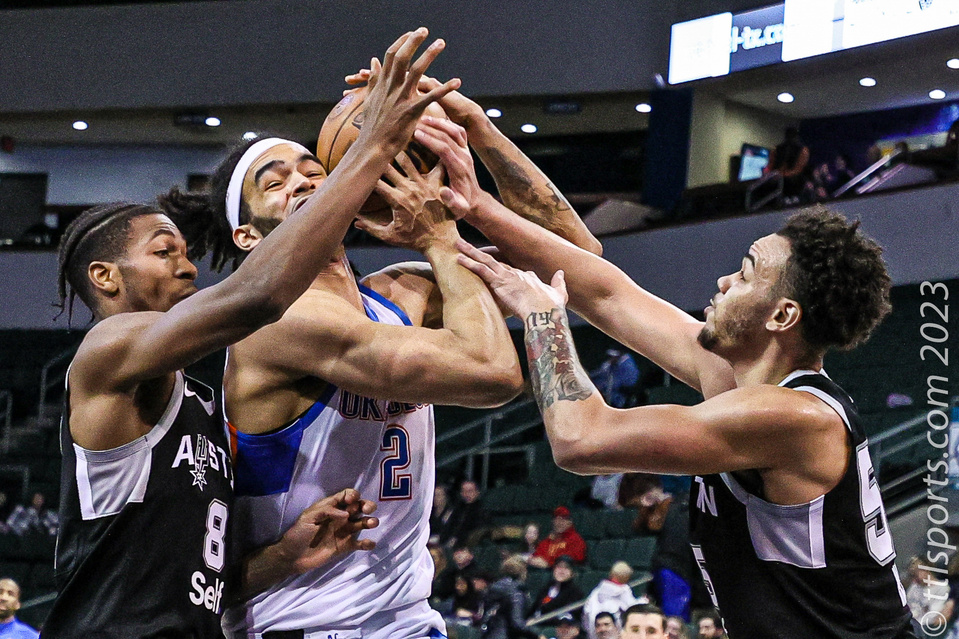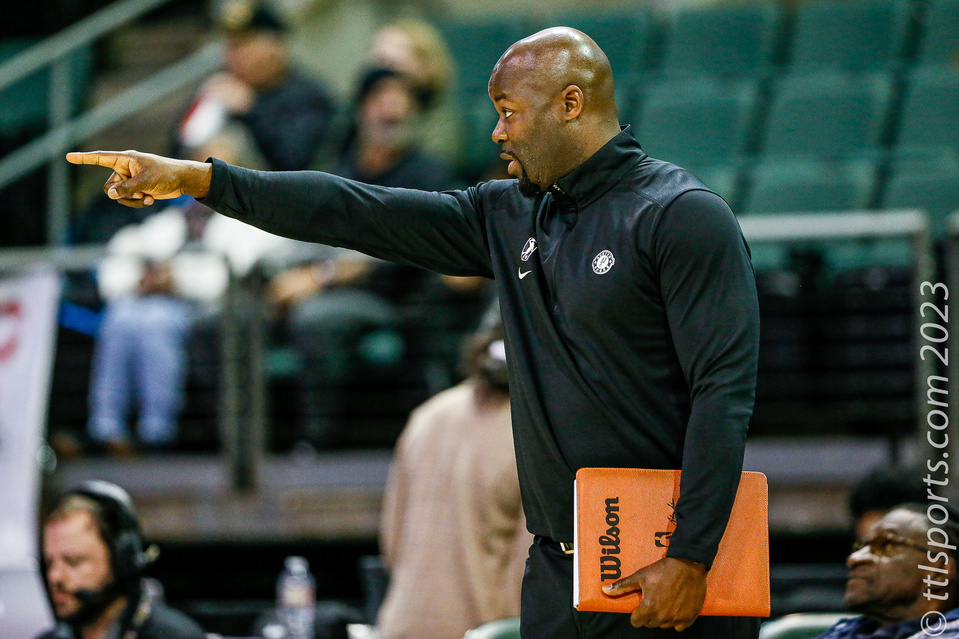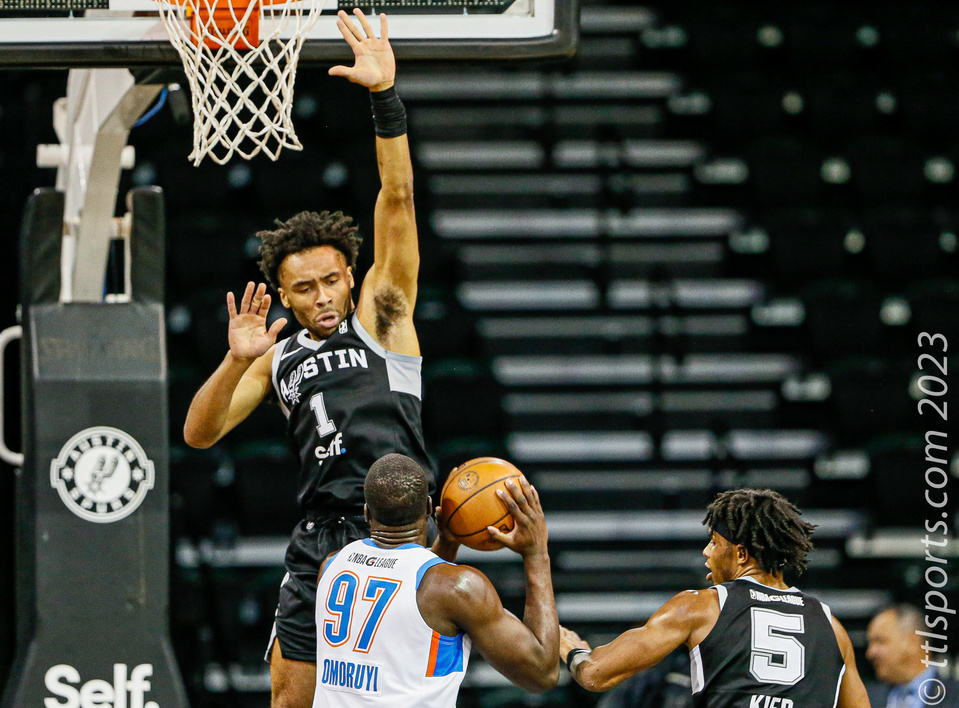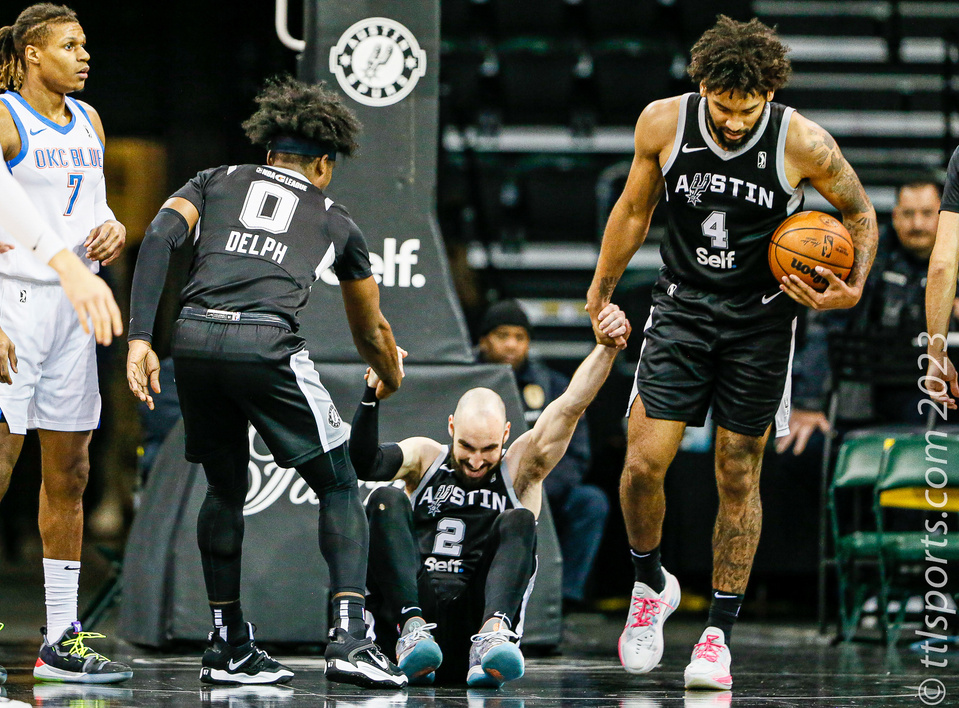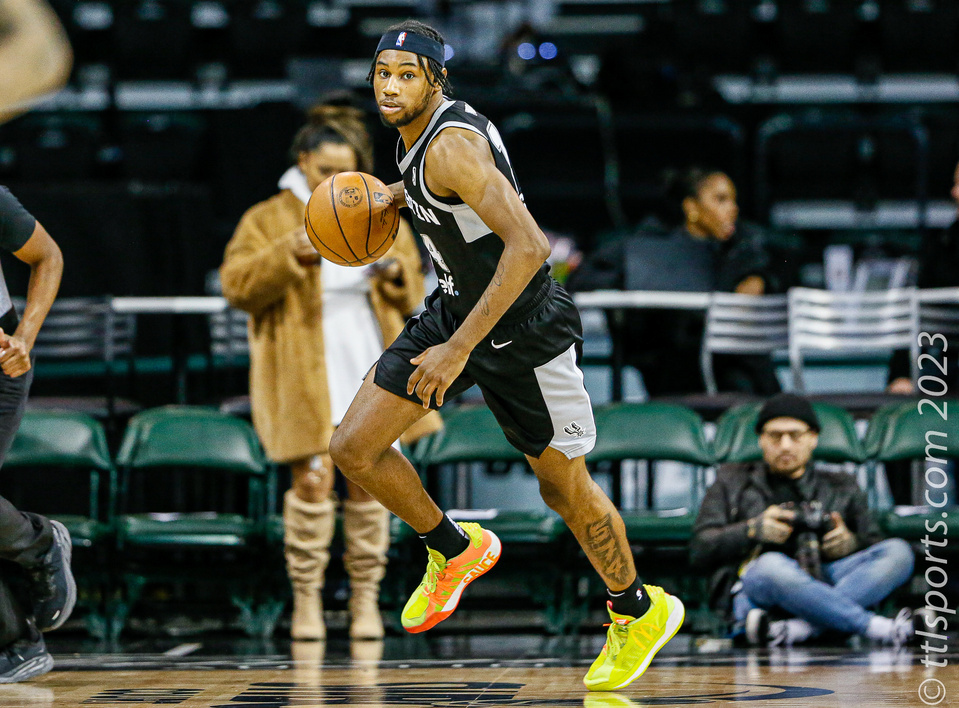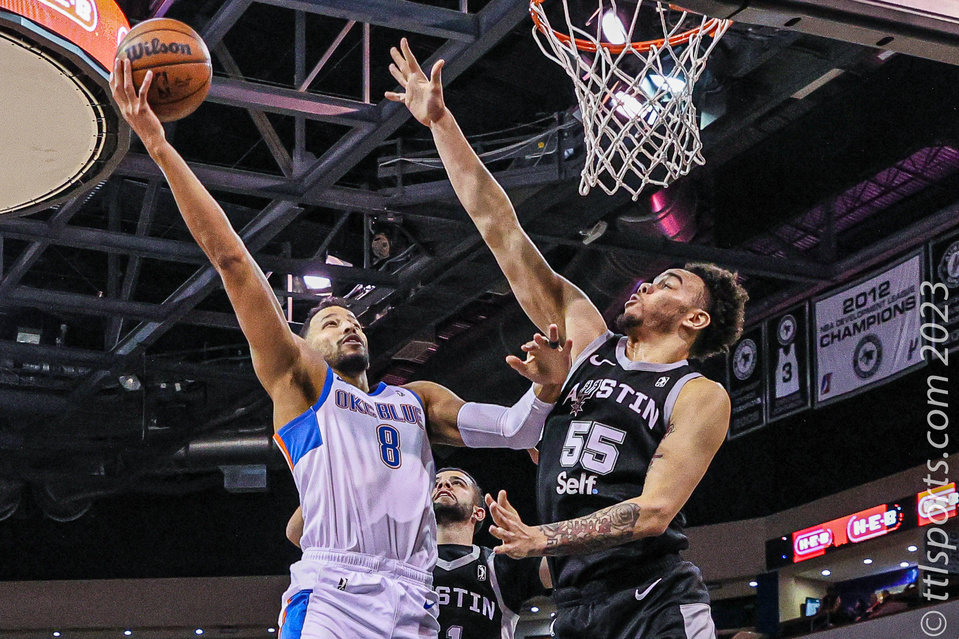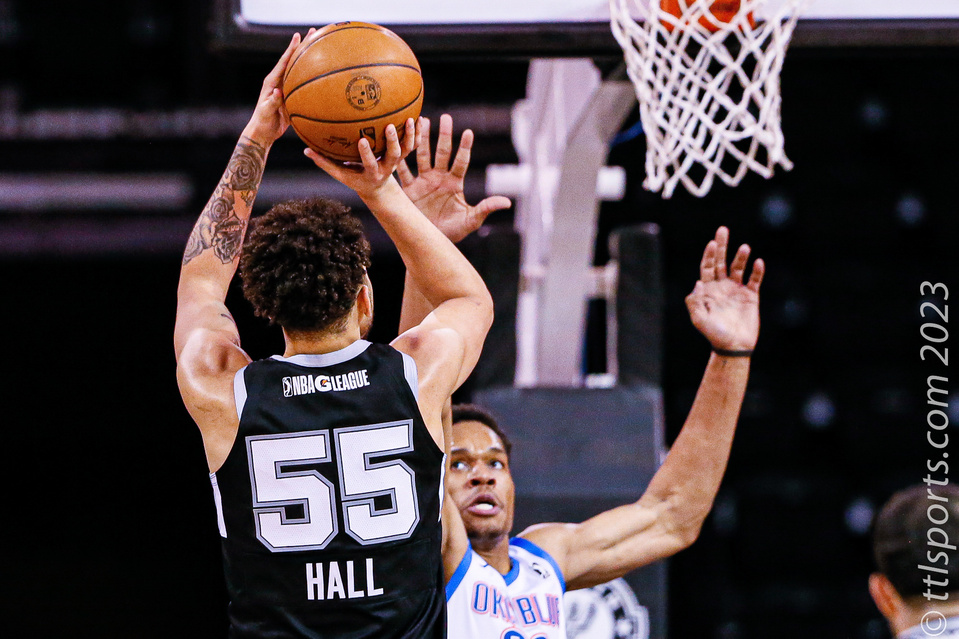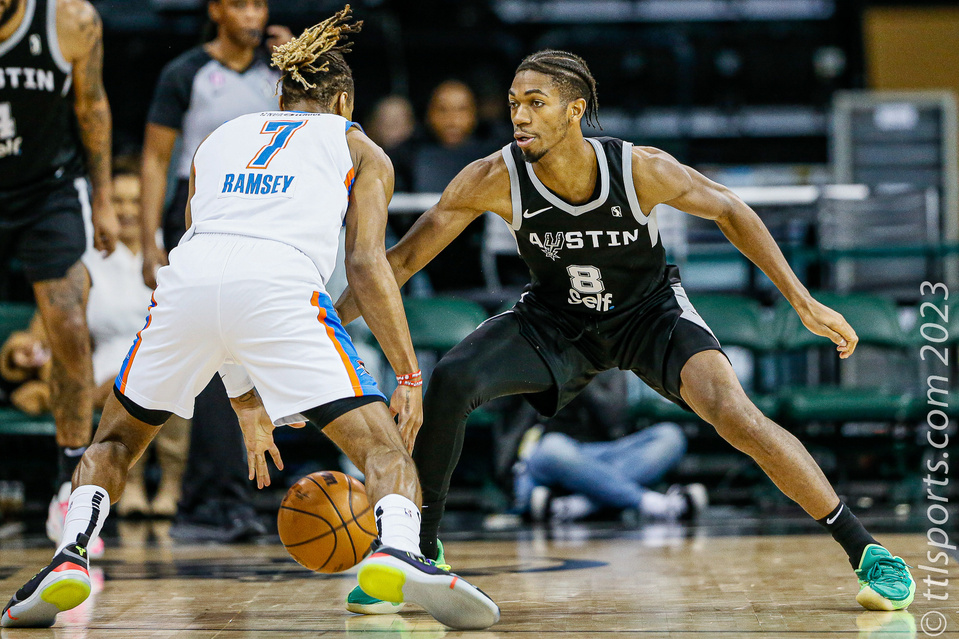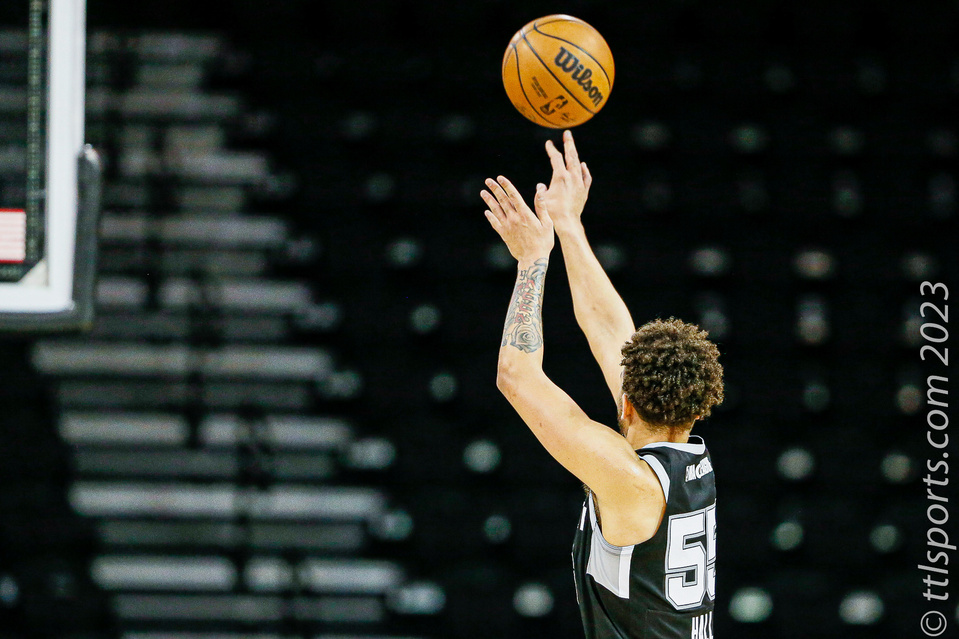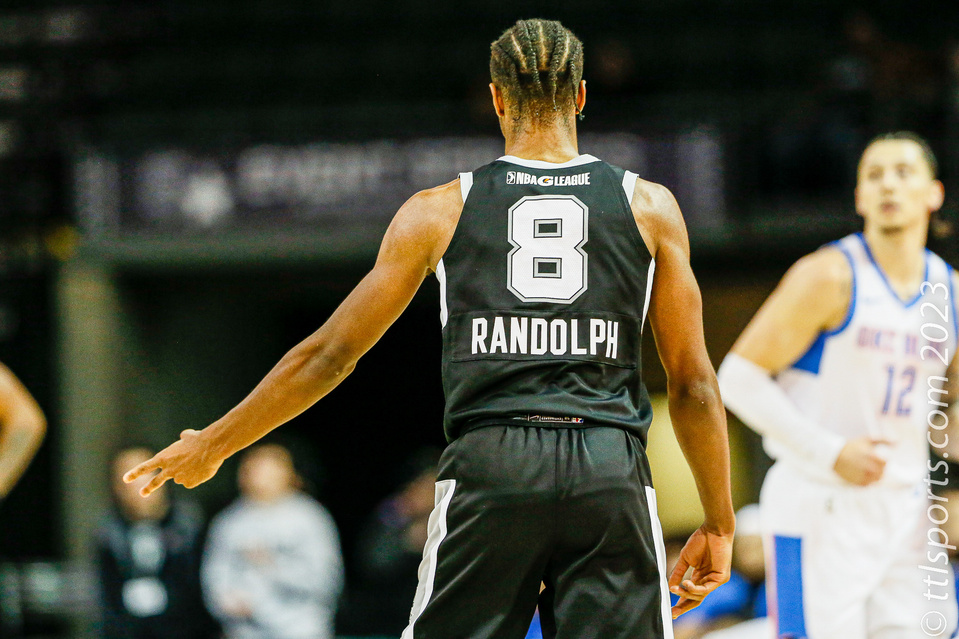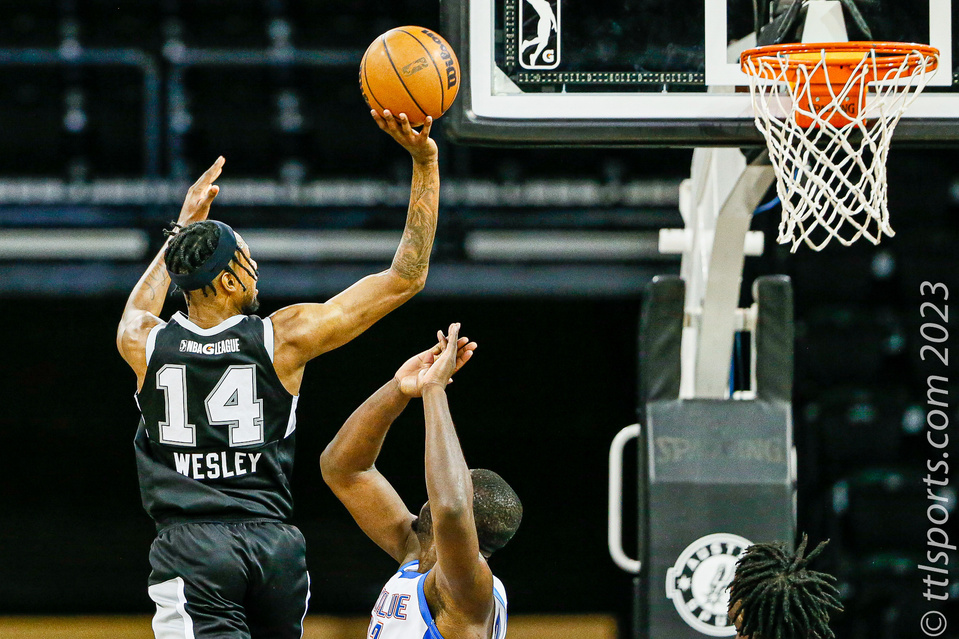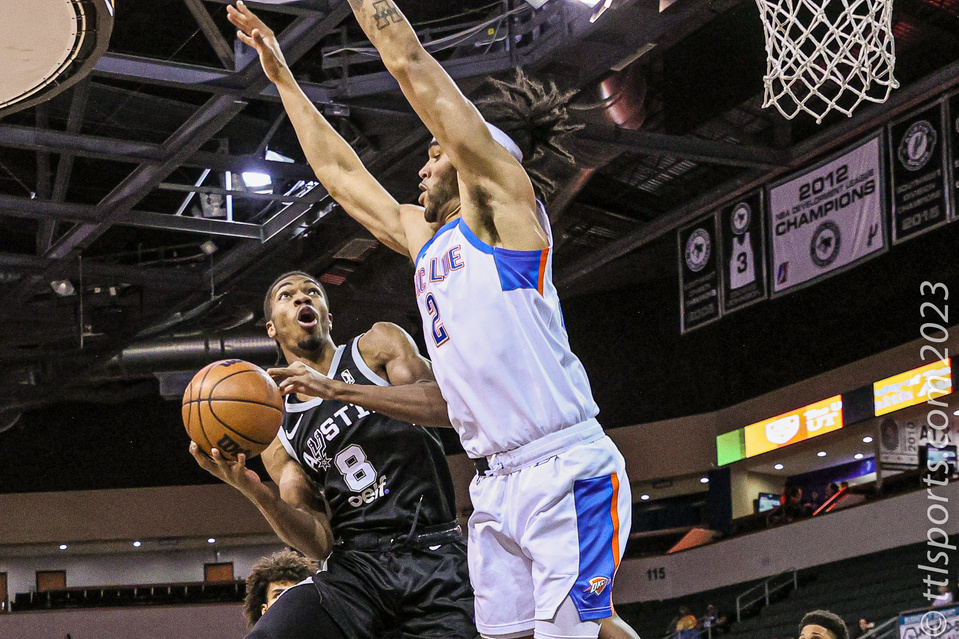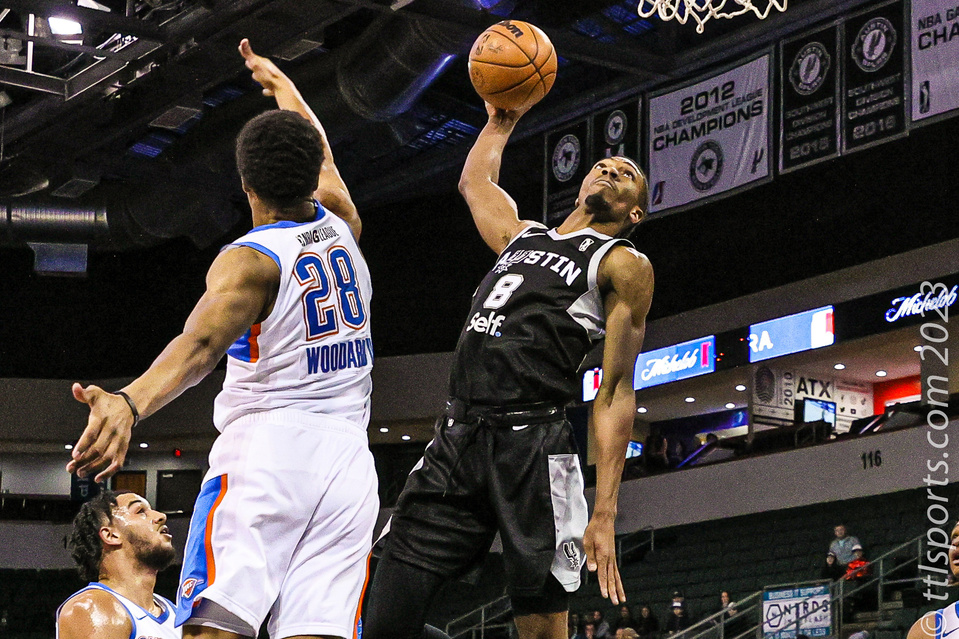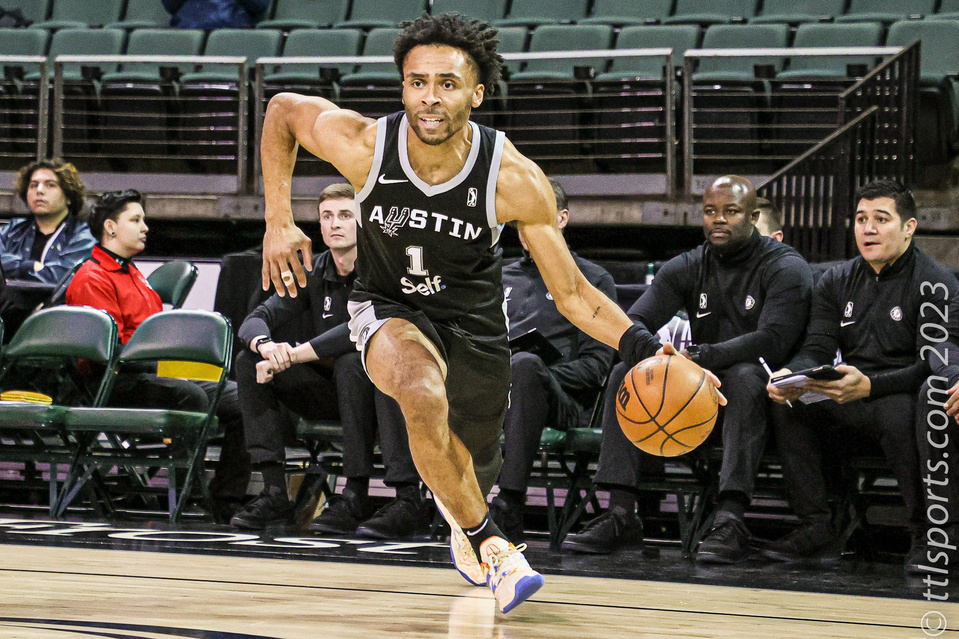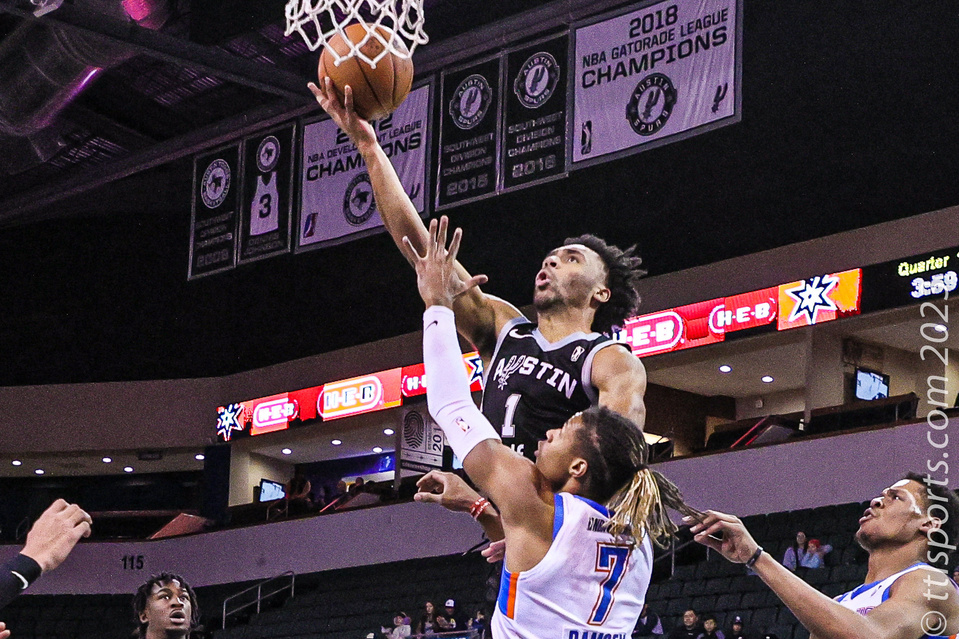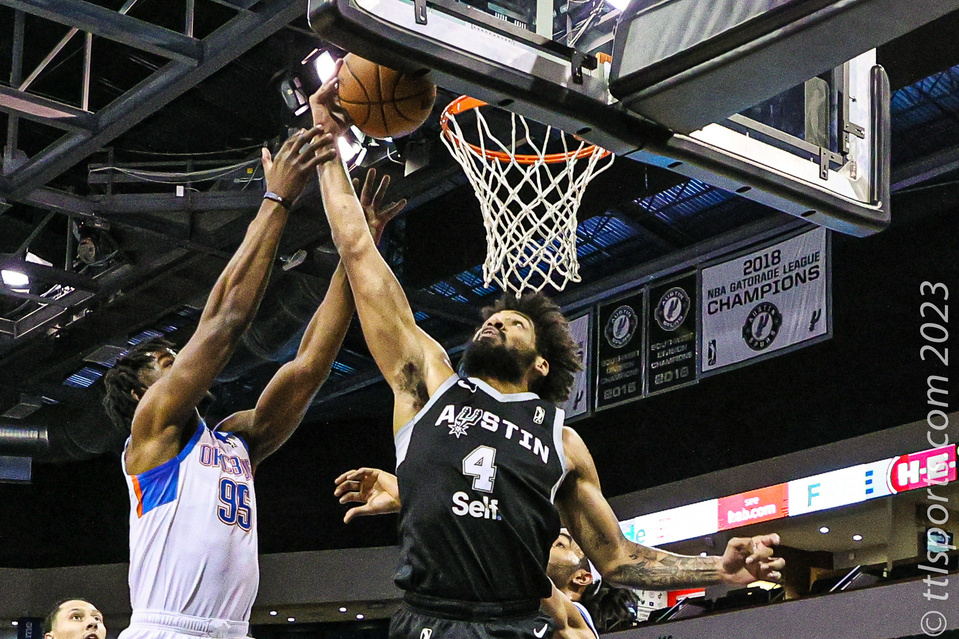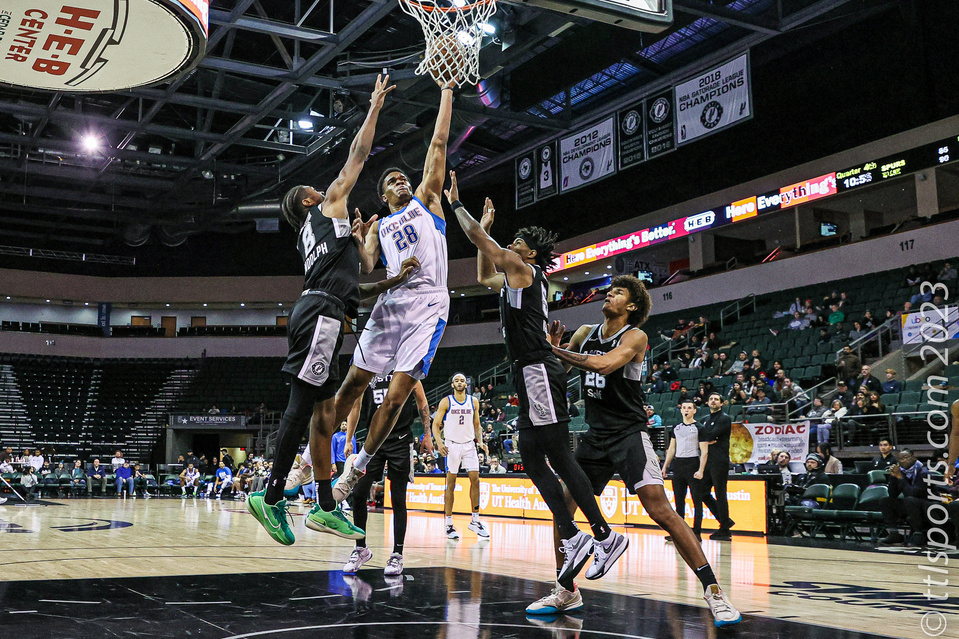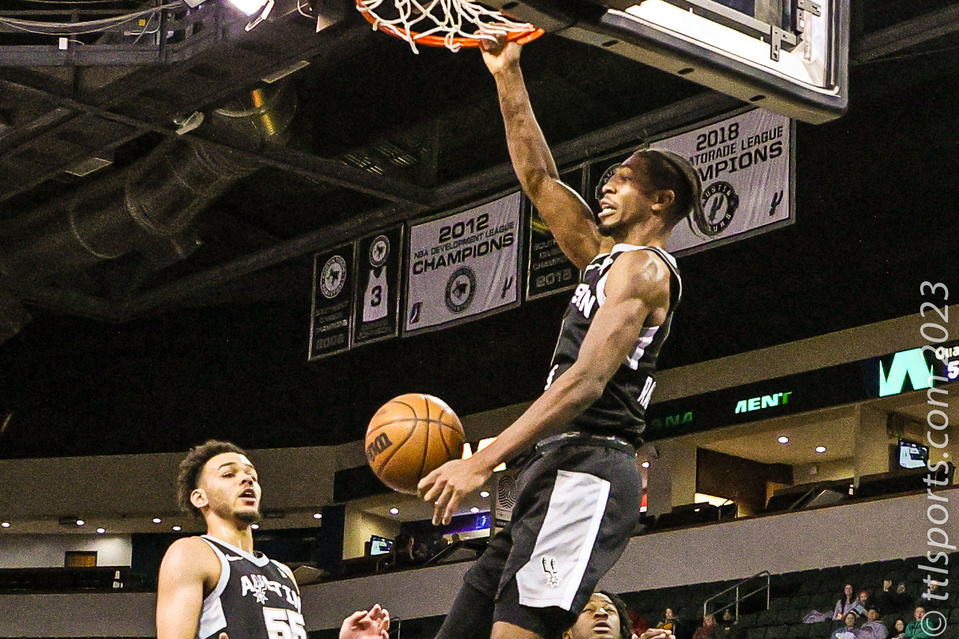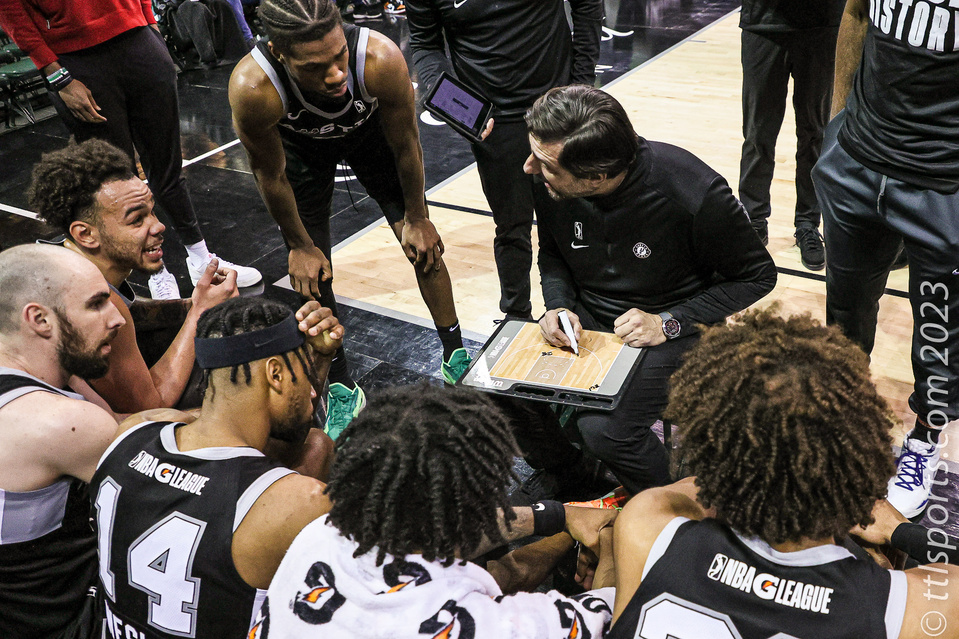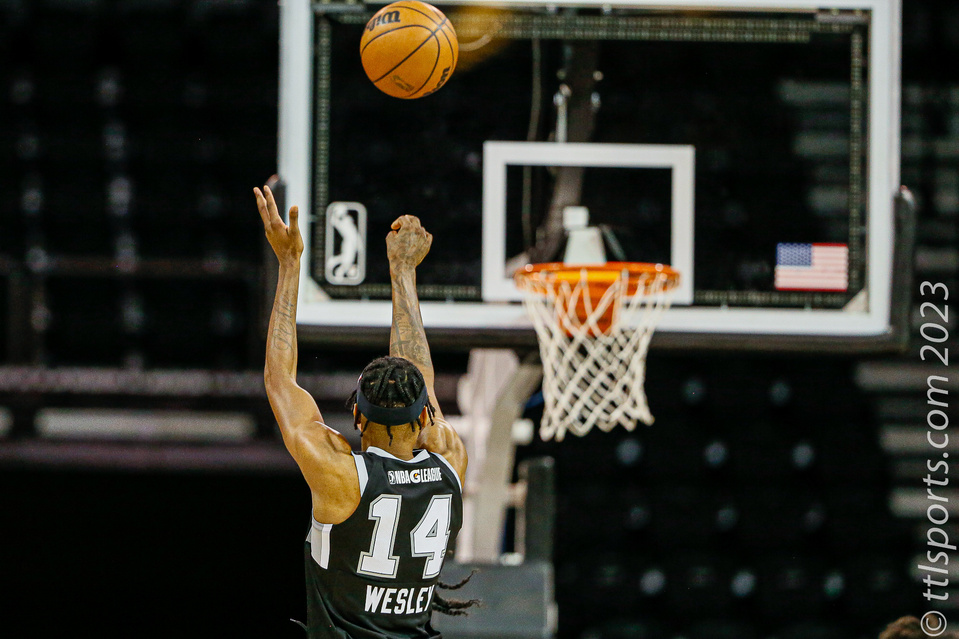 It was rude Ground Hog Day as former Austin player Robert Woodard III dropped a field goal as time expired to lead the Oklahoma City Blue (6-9) over the Austin Spurs (4-10), 115-to-114.
This game appeared to be an improvement for the Spurs. They continued to improve in team playing, producing 28 assists, and generating 16 fast-break points. However, the absence of muscle under the ring (Charles Bassey was sidelined to injury) gave OKC a 62-to-50 points advantage on points in the paint.
Both teams played competitively in the opening quarter, with the Spurs taking a slight 32-to-31 advantage. But OKC surged in the second quarter, leading by as many as nine points, and taking a 60-to-53 lead into the locker room at halftime.
The Blue continue their rally to start the second half, leading by as many as 14 points, before Austin could close the gap to 90-to-81.
The Spurs owned the final frame, out scoring the Blue 33-to-25, only to be out-done by Woodard's 20-foot, turnaround, fade-away jumper at the buzzer.
Blake Wesley led the Spurs with 29 points. Dominick Barlow tallied the team's only double-double with 21 points and 10 rebounds. Brandon Randolph and Jordan Hall added 22 and 14 points, respectfully.
OKC's bench came to their rescue, led by Jahmi'us Ramsey for 31 points and Woodard's 23. Eugene Omoruyi (19 points, 10 rebounds) and Lindy Waters III (15 points, 10 rebounds) each notched double-doubles.
Neither team played a particularly tight game. The Spurs committed 15 turnovers and the Blue 20. Seven of OKC's errors came from Ramsey, their leading scorer.