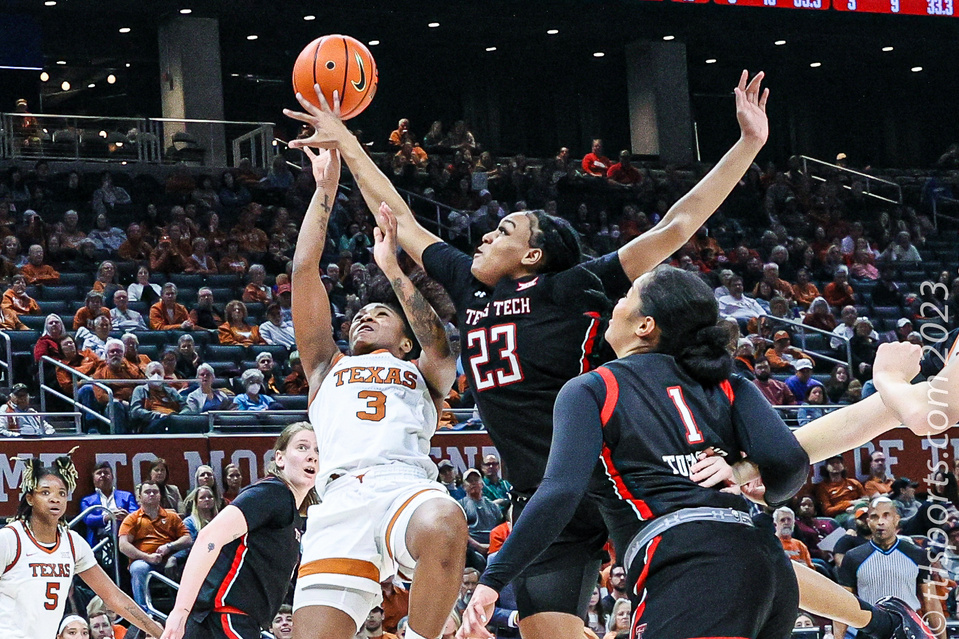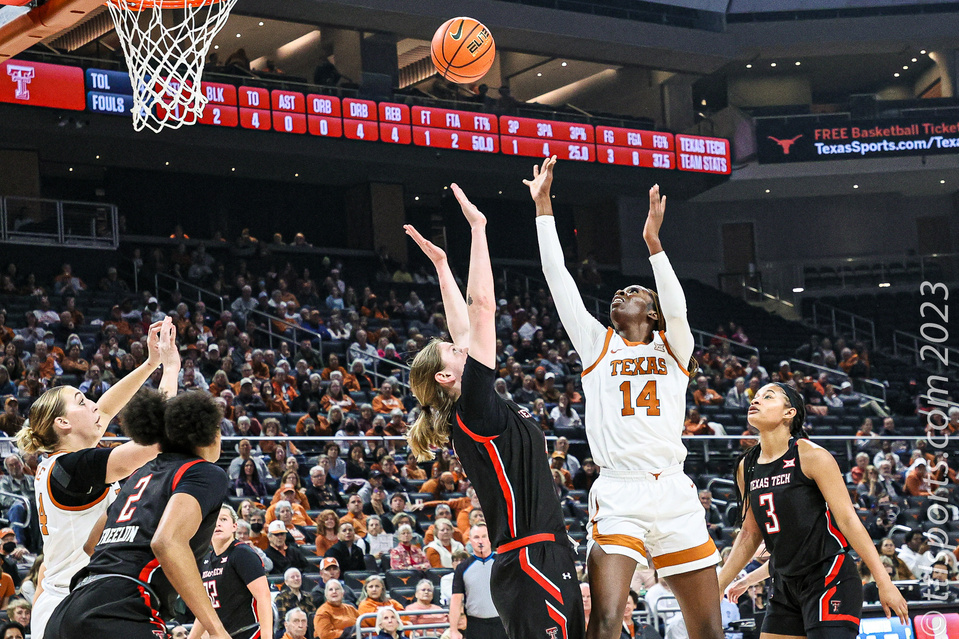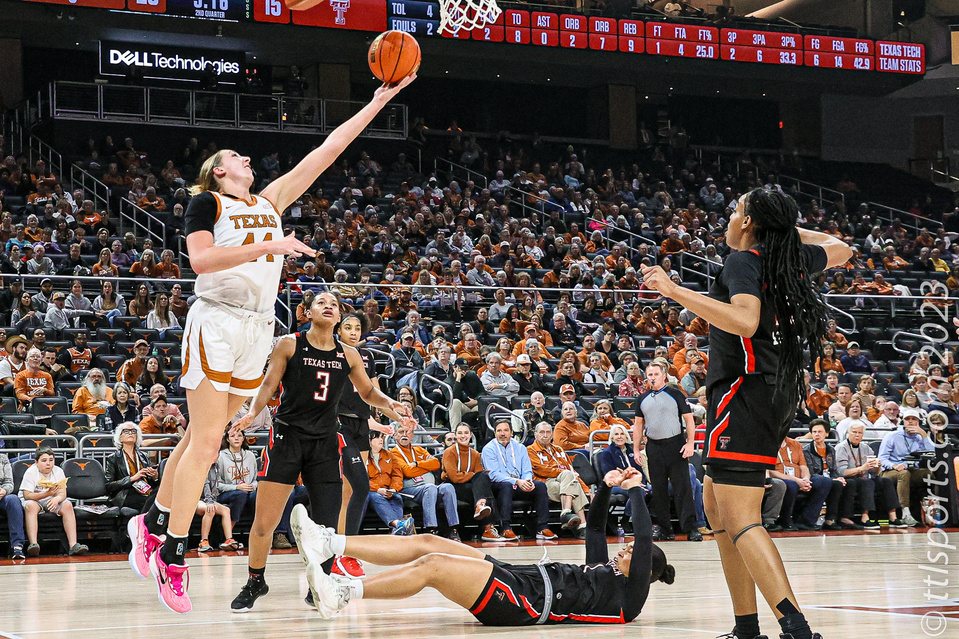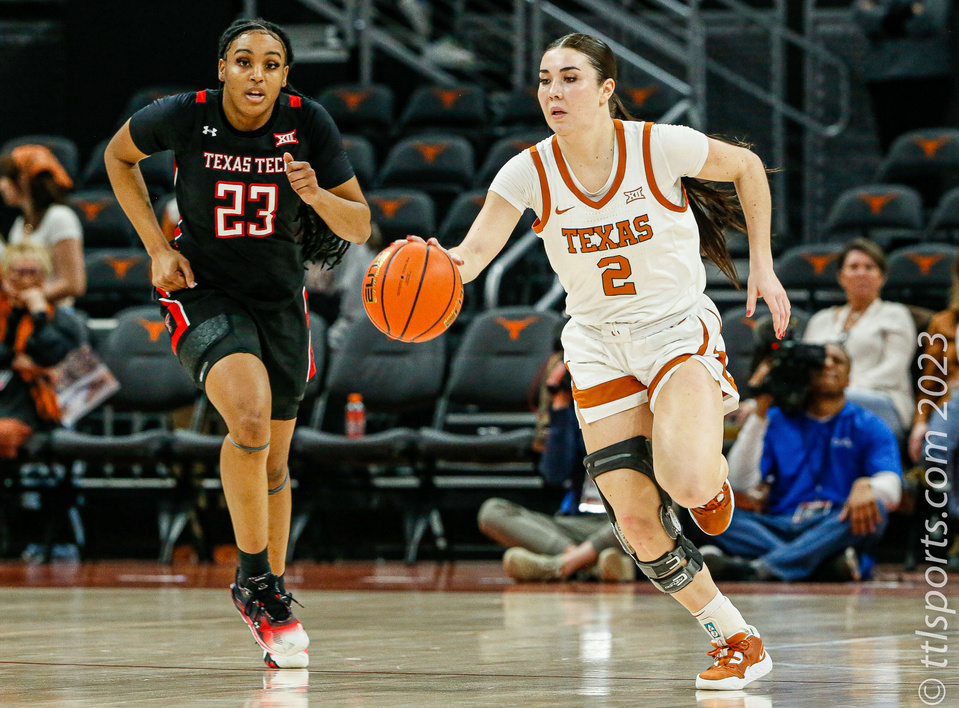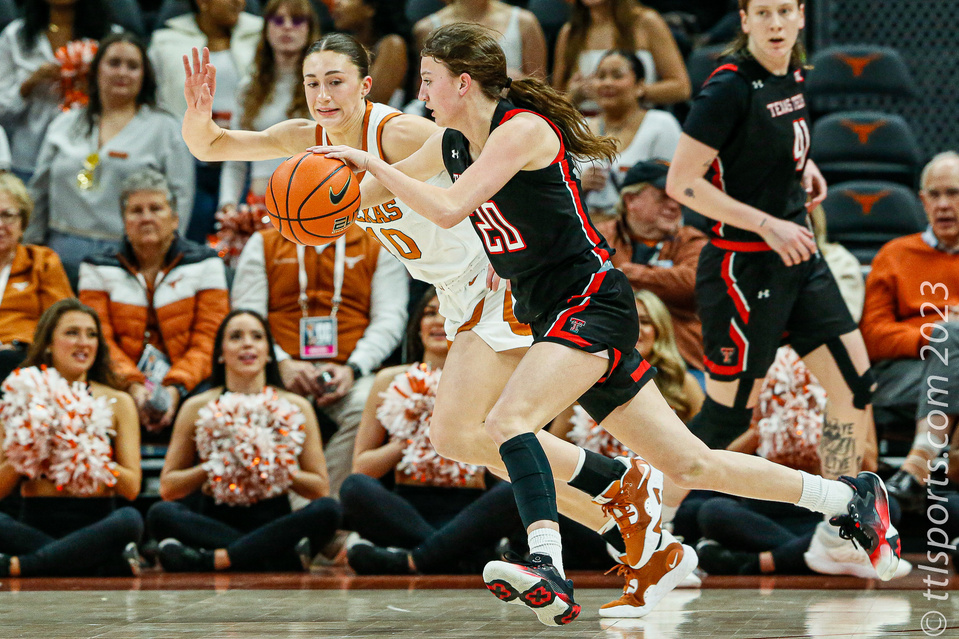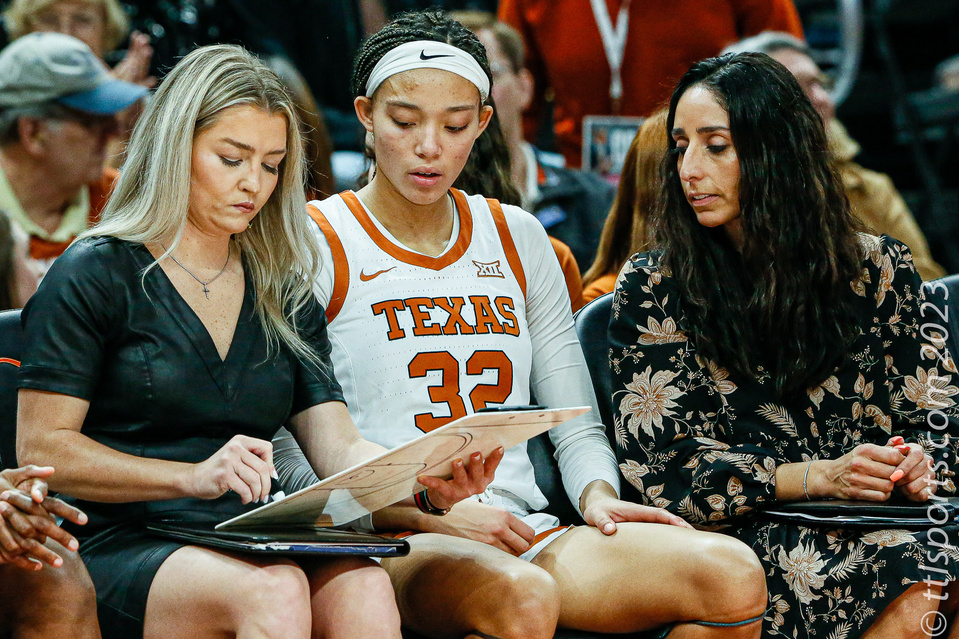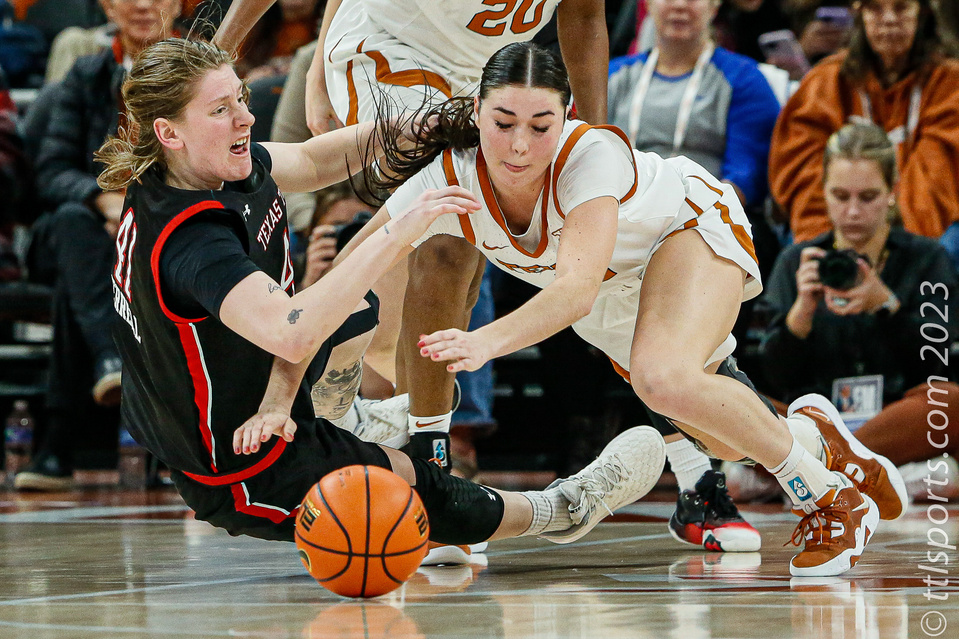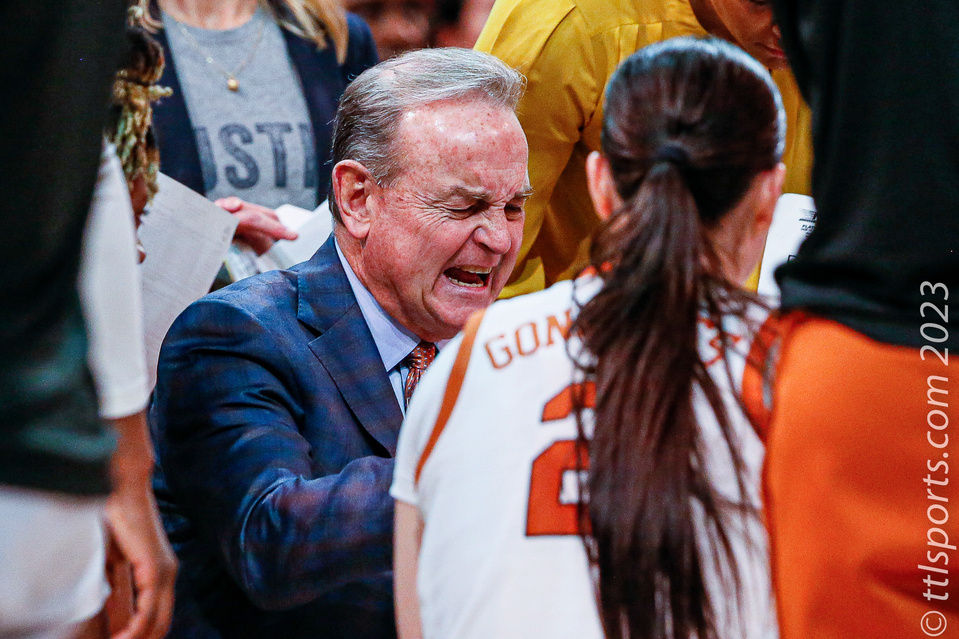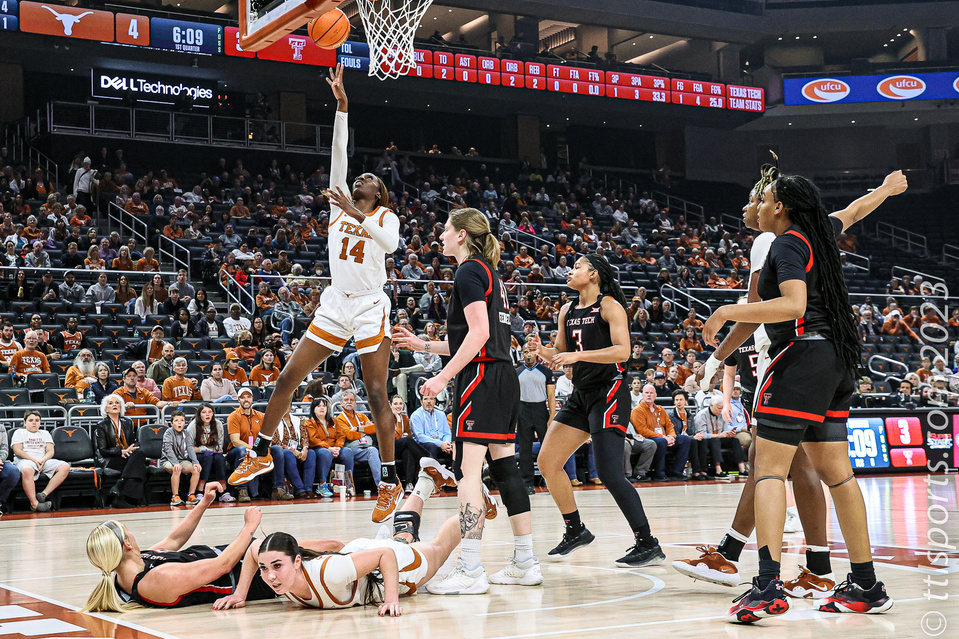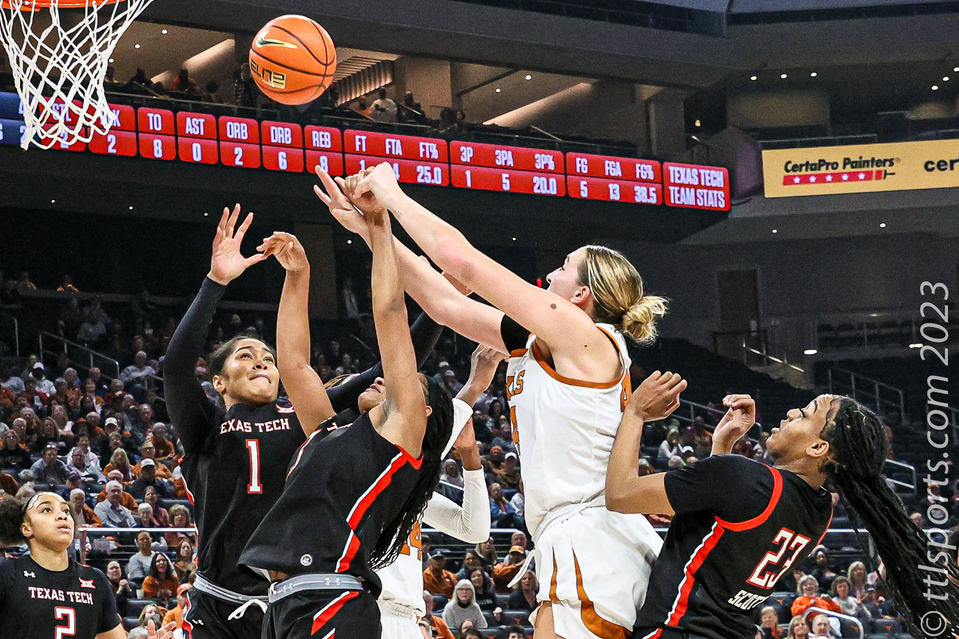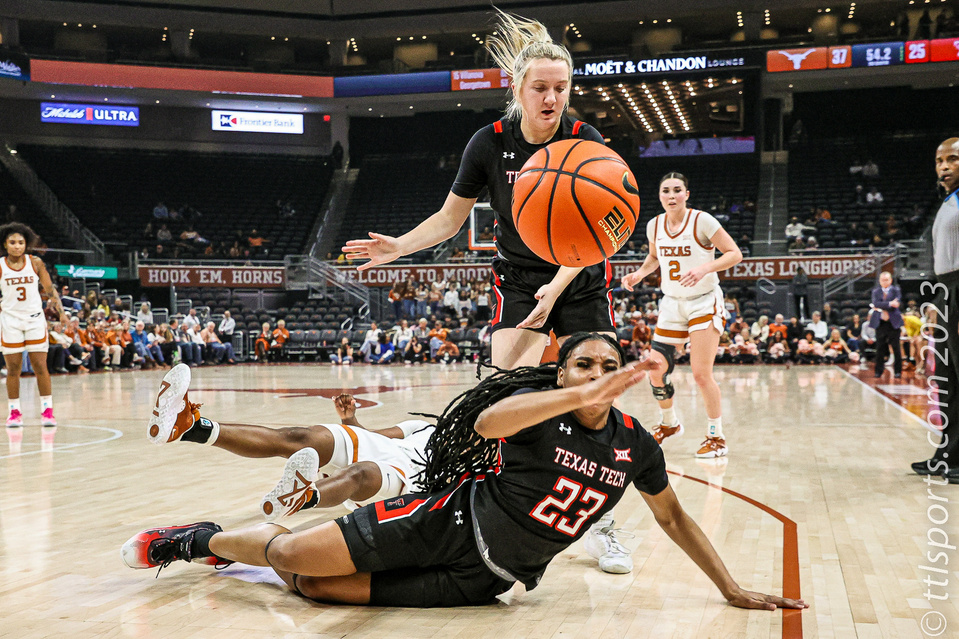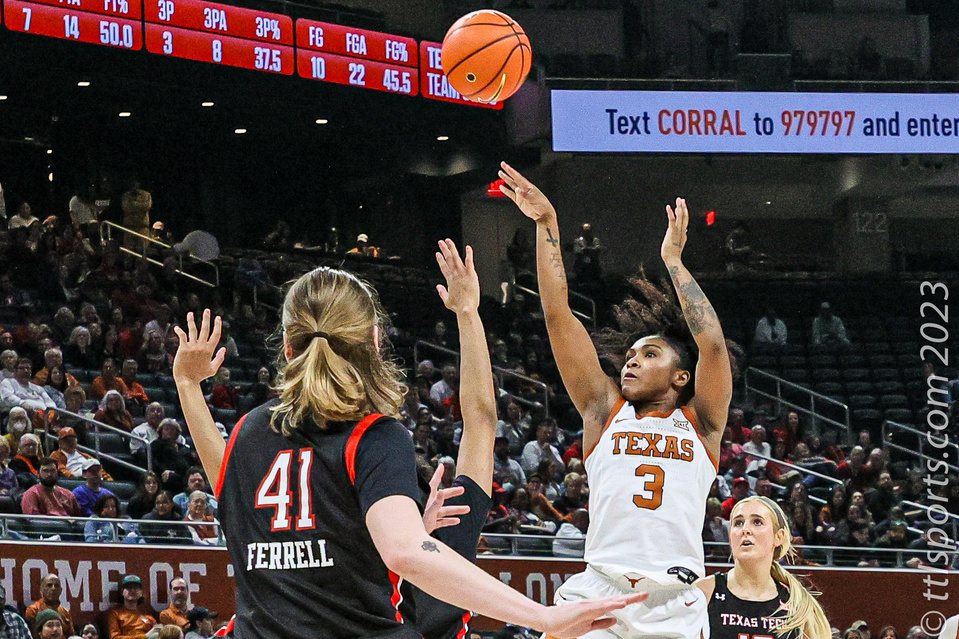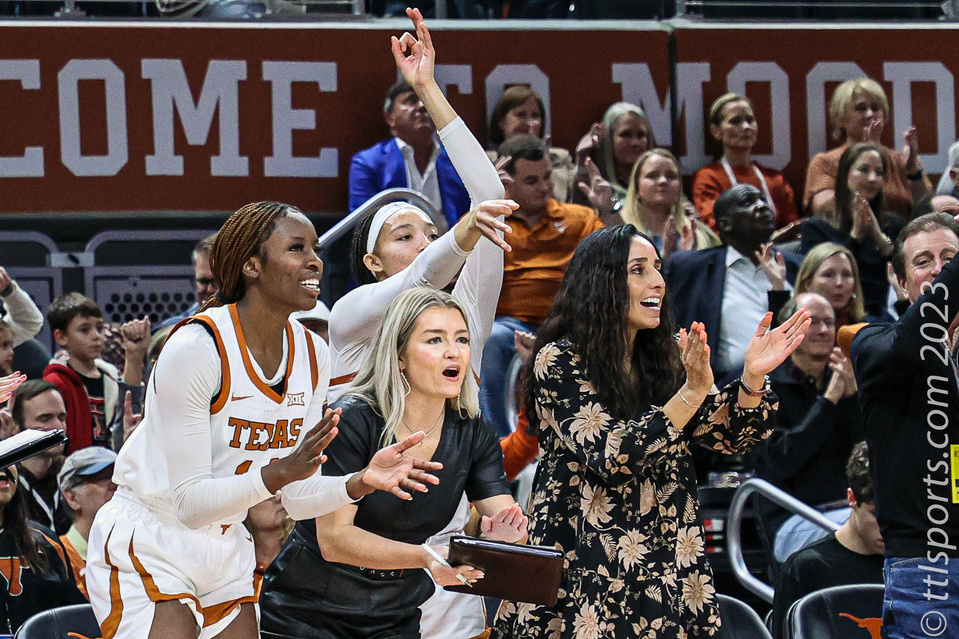 The University of Texas Longhorns women's basketball team (19-6, 10-2 Big 12) survived a 32-point fourth quarter effort by the Texas Tech University Lady Raiders (16-8, 4-7 Big 12) to win 80-to-71. Tech controlled the middle of the final frame, out-scoring Texas 17-to-6.
"We'll take it and go on to the next one," said Texas head coach Vic Schaefer. "Hard to win in this league. Texas Tech made it real hard. We played pretty well for three quarters. Fourth quarter was just really, really poor."
The game was a physical contest with two Tech players (Katie Ferrell and Kilah Freelon) and three Texas players (DeYona Gaston, Rori Harmon and Khadija Faye) fouling out.
Texas owned the glass, out-rebounding Tech 36-to-23, producing 23 second chance points to Tech's 8. The Longhorn's physicality extended points in the paint, besting the Lady Raiders 26-to-18.
Texas Tech's Bre'Amber Scott led all players with 26 points with eight rebounds. Bryn Gerlich and Bailey Maupin added 16 and 13 points, respectfully, for the Lady Raiders.
Shaylee Gonzales led Texas with 25 points. Rori Harmon tallied the game's only double-double with 15 points and 10 assists. DeYona Gaston added 16 points.