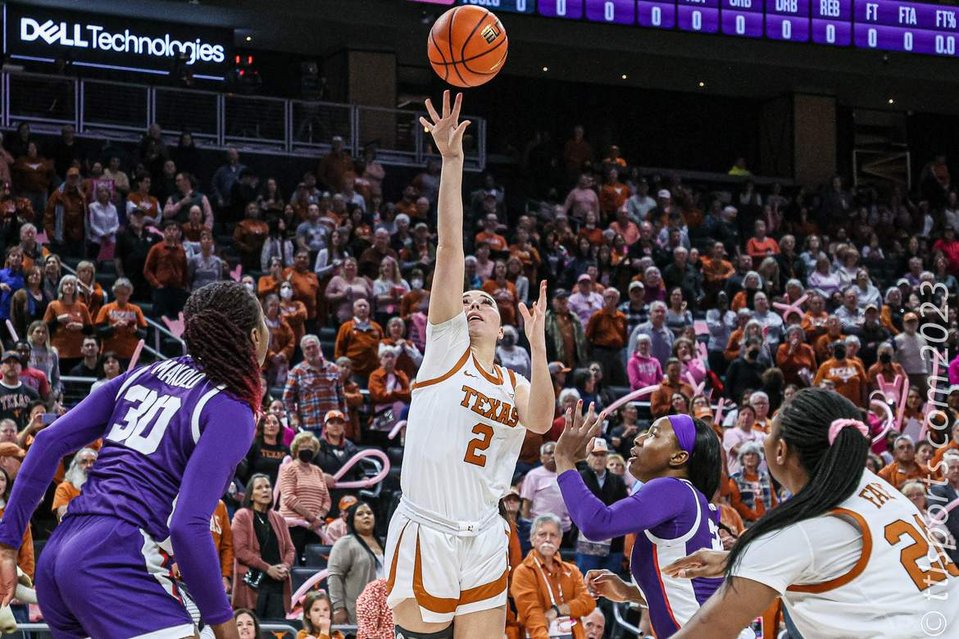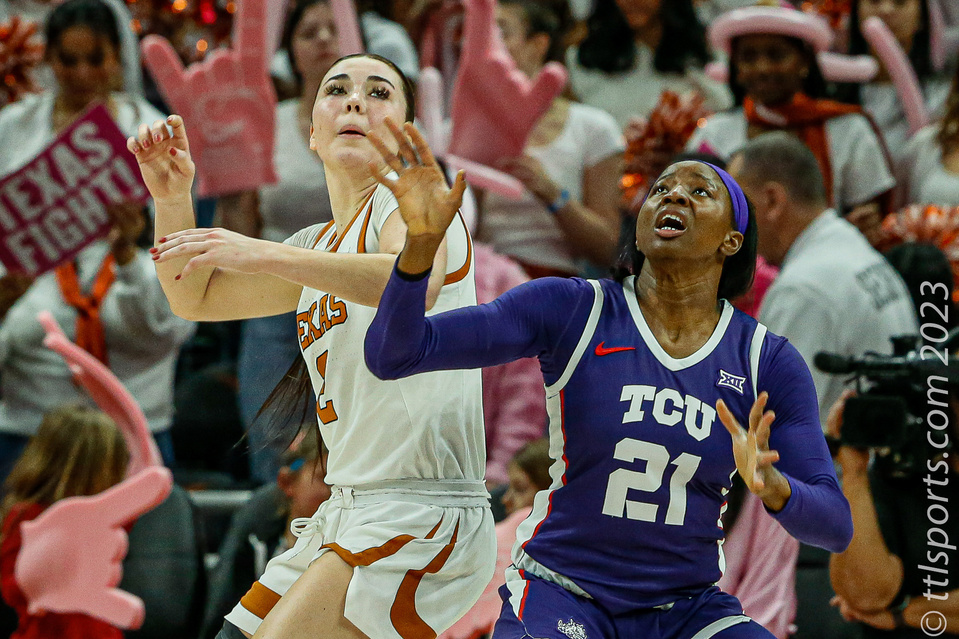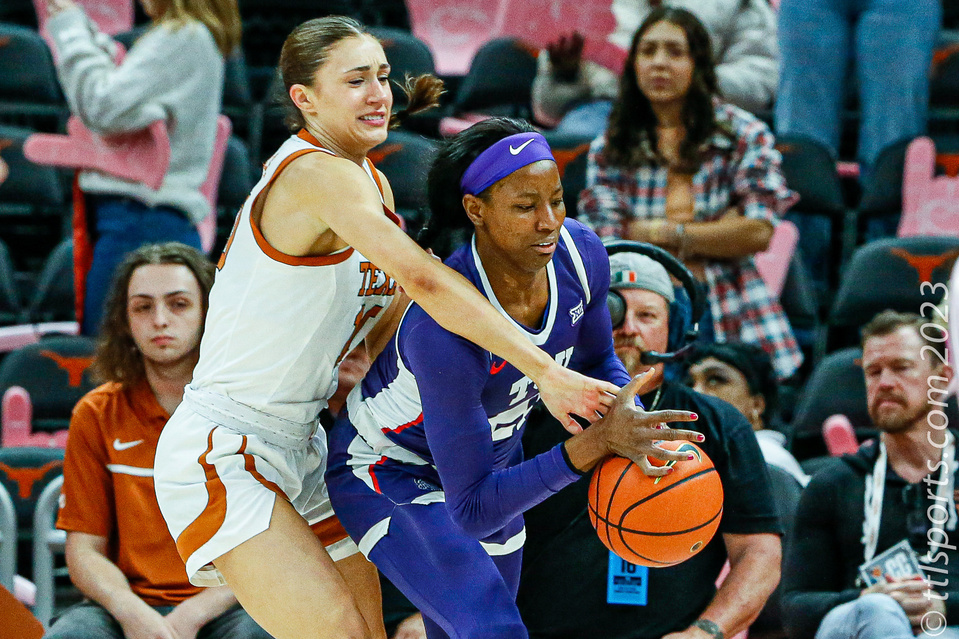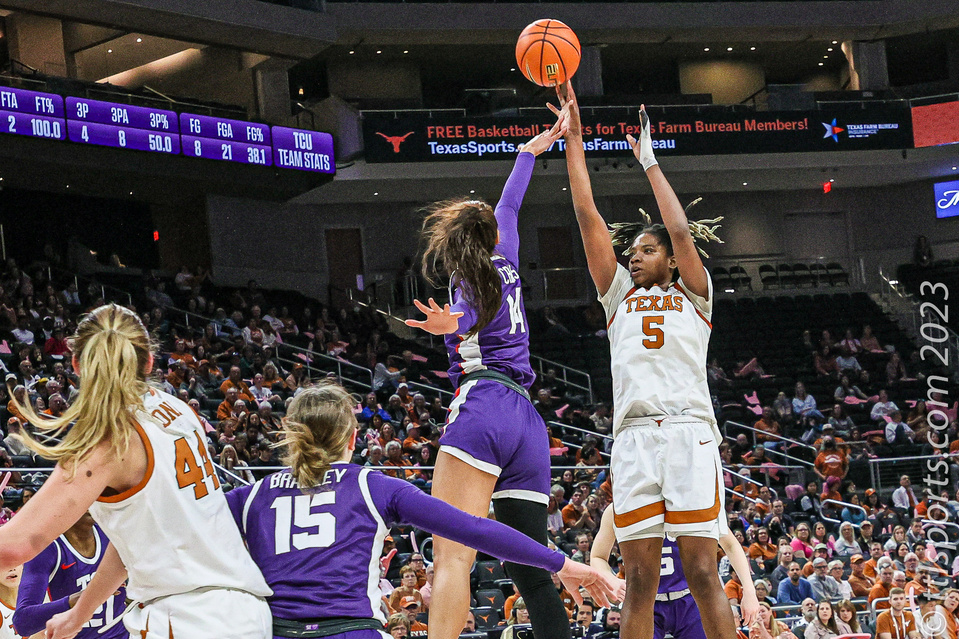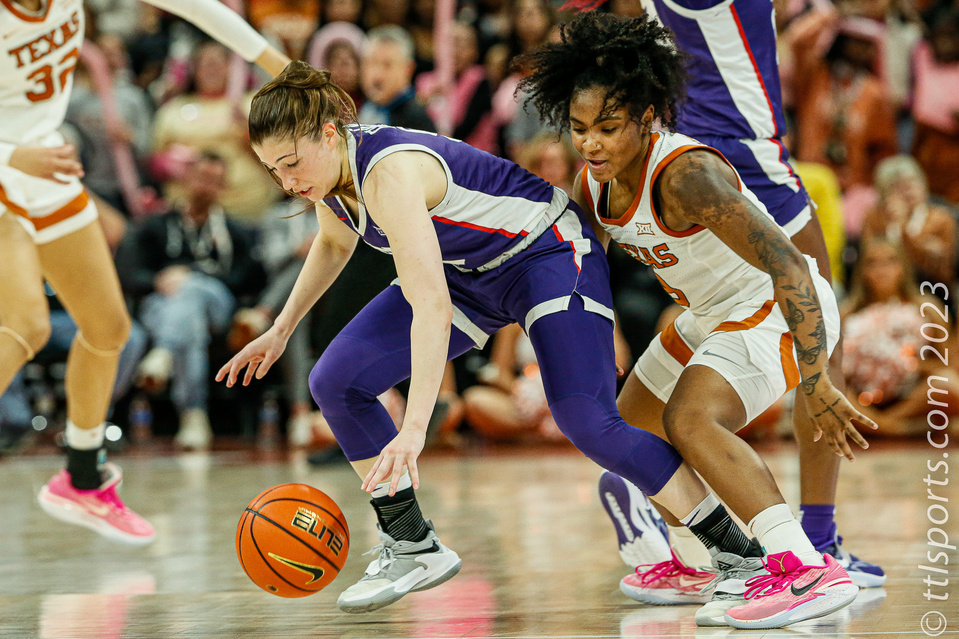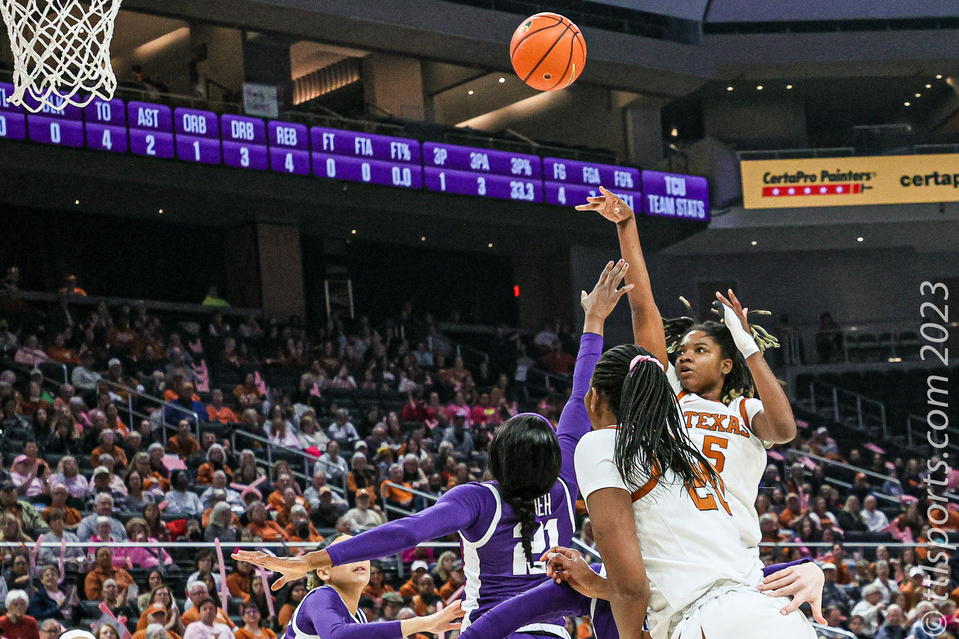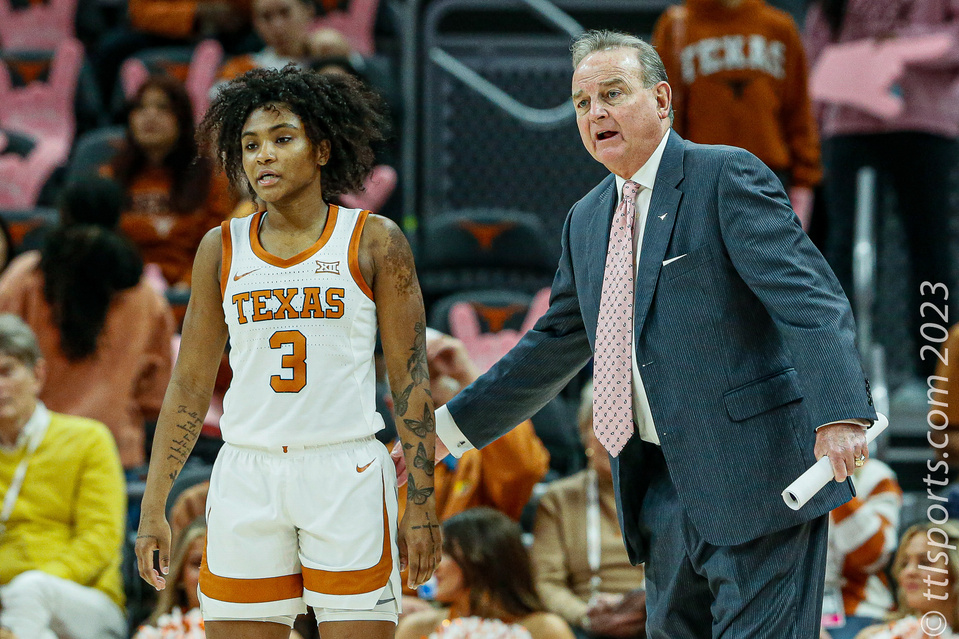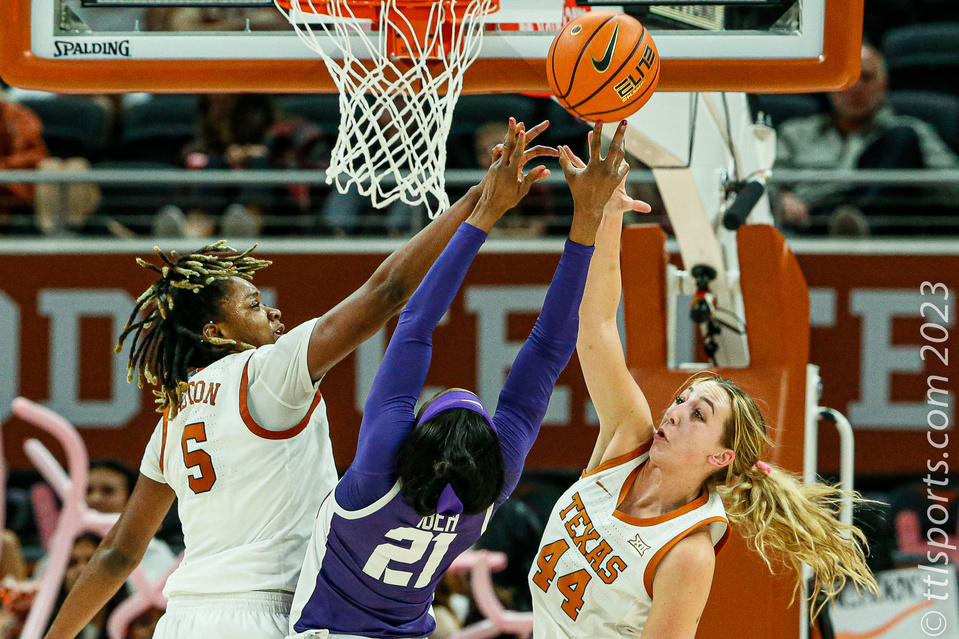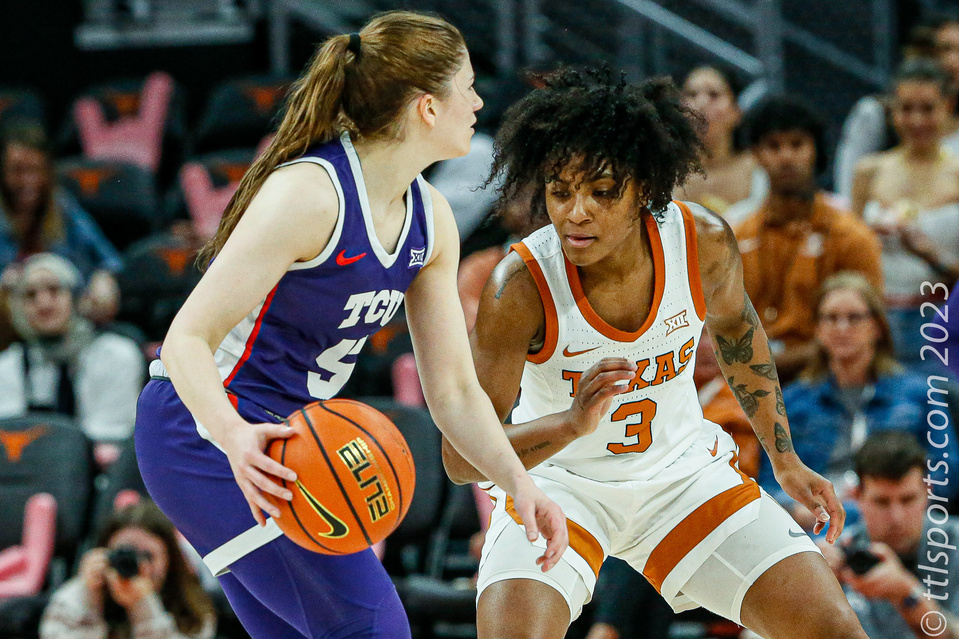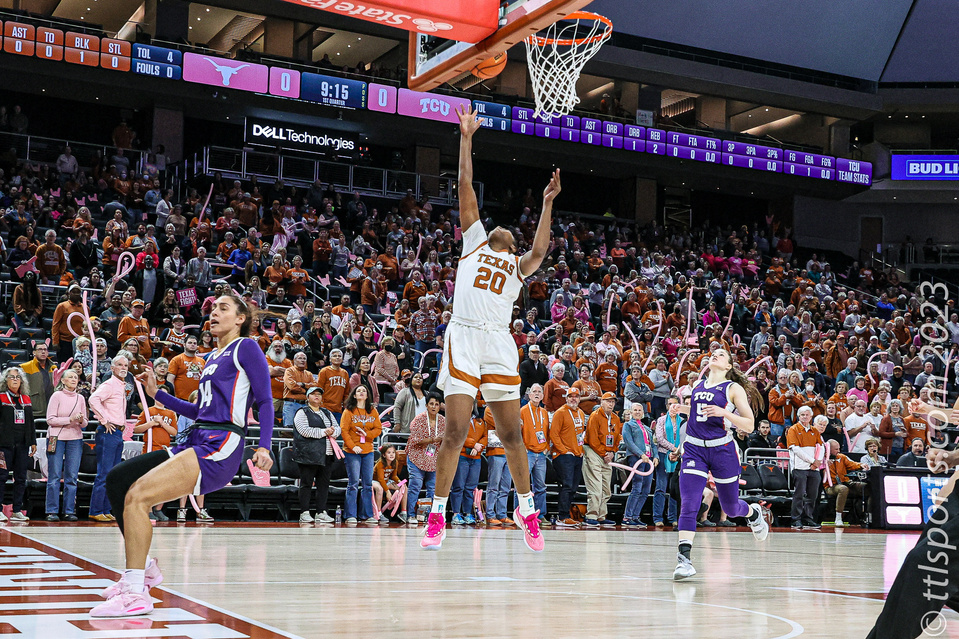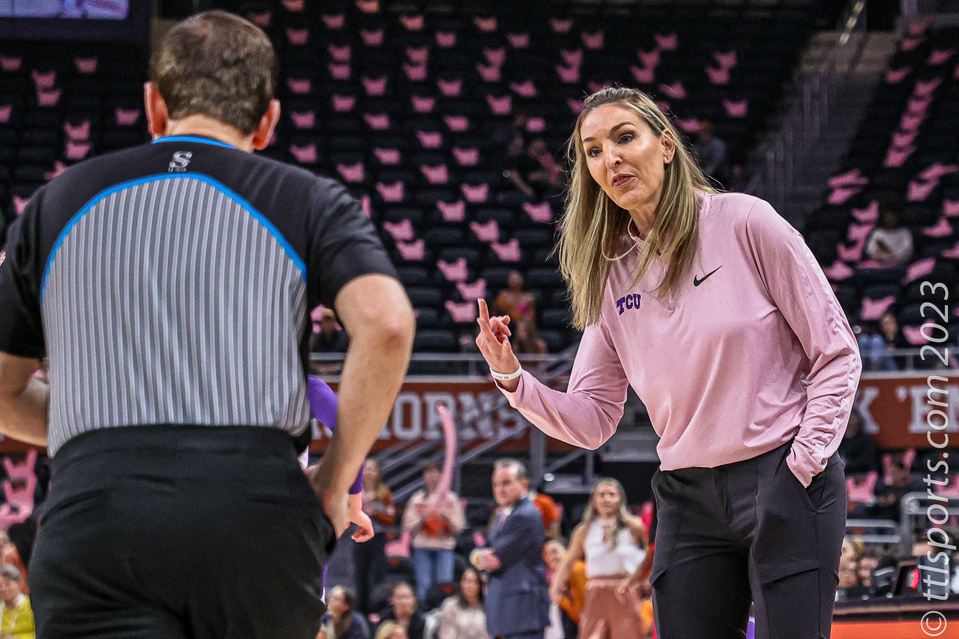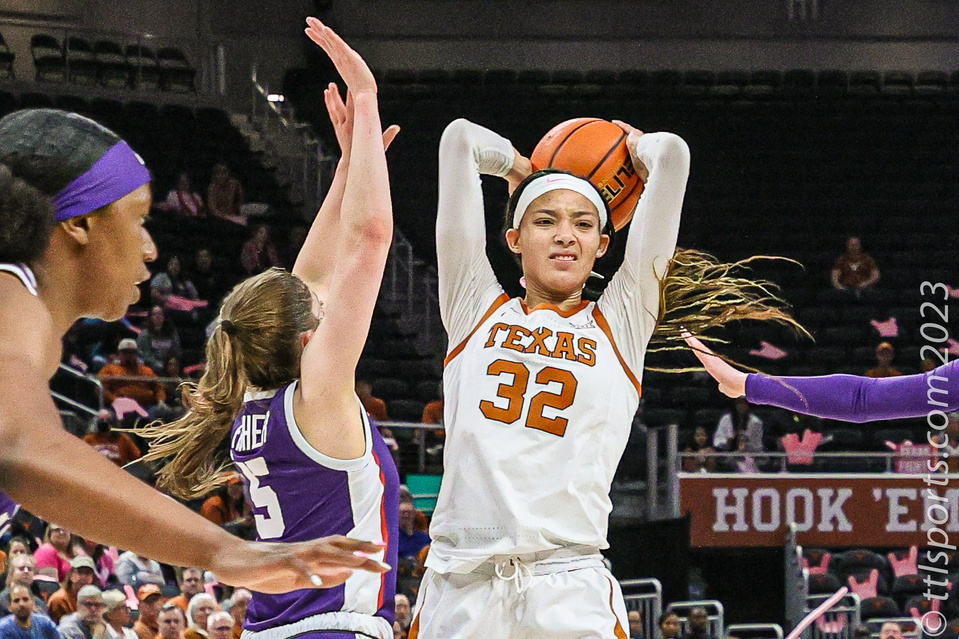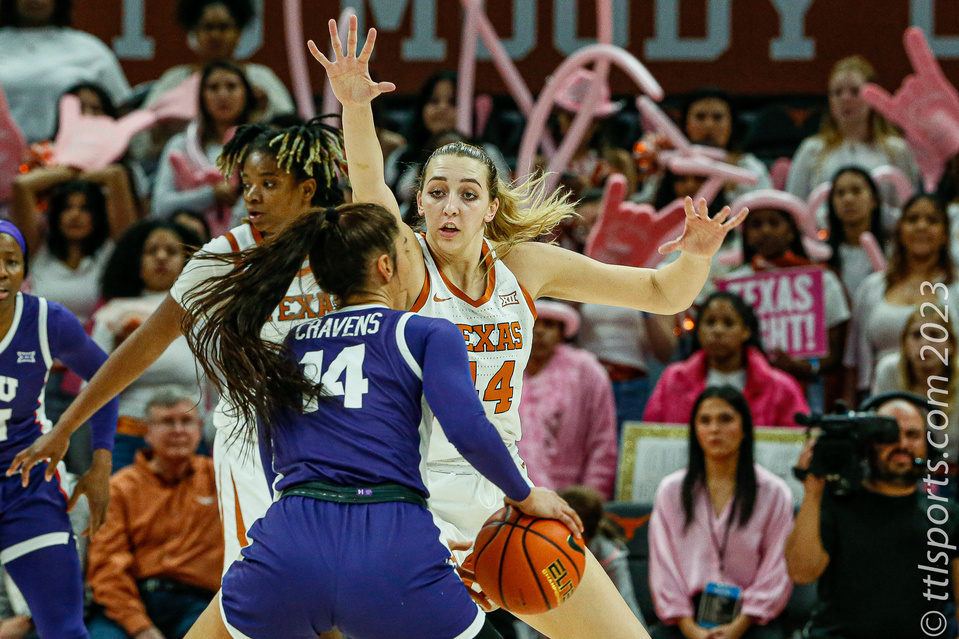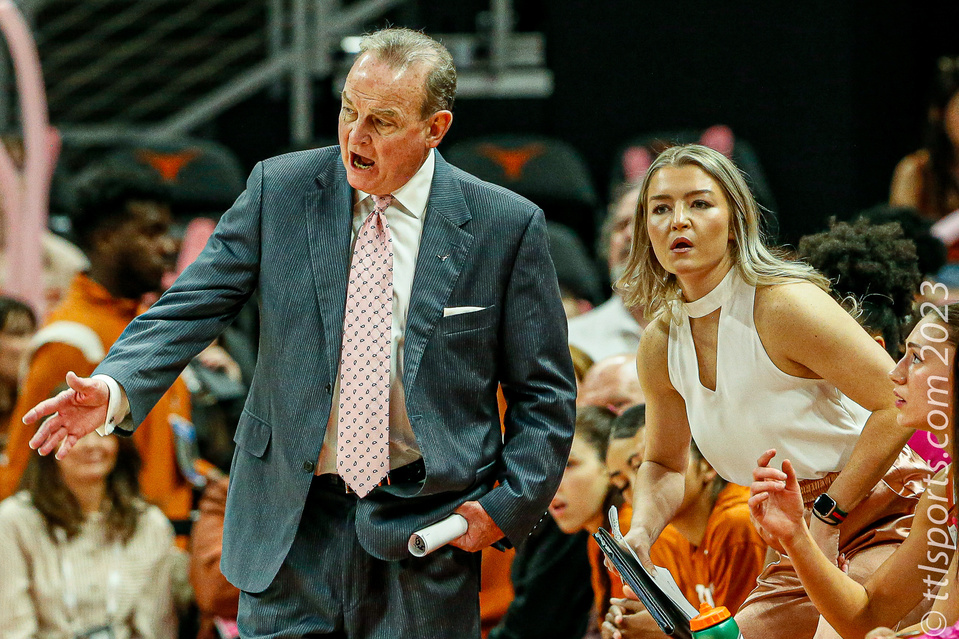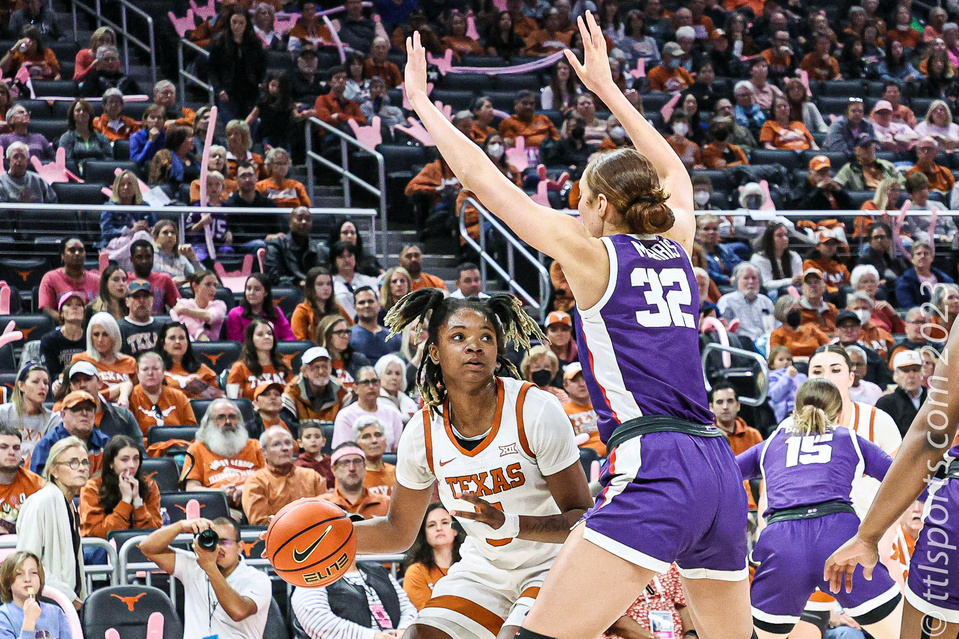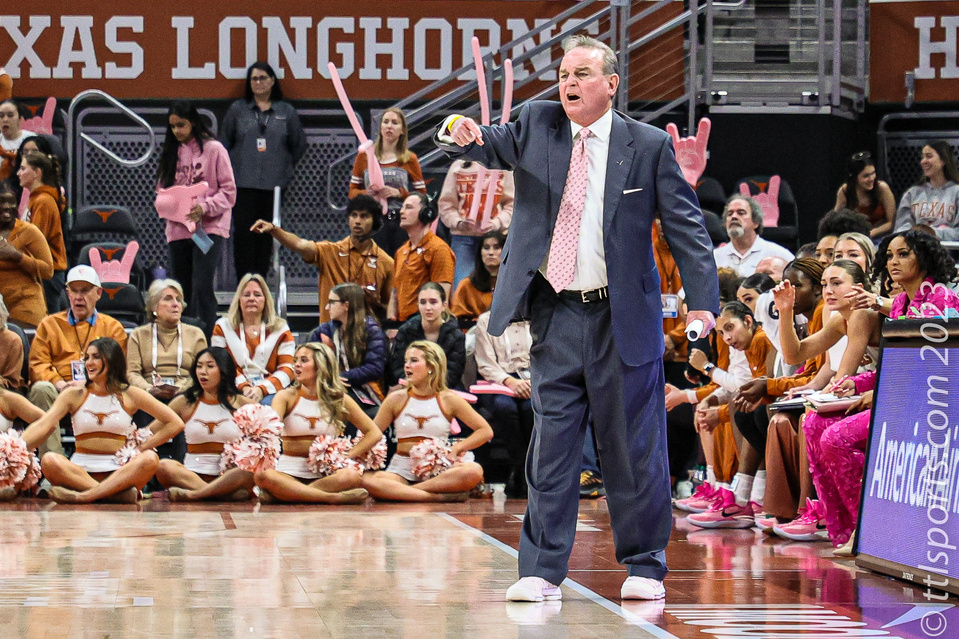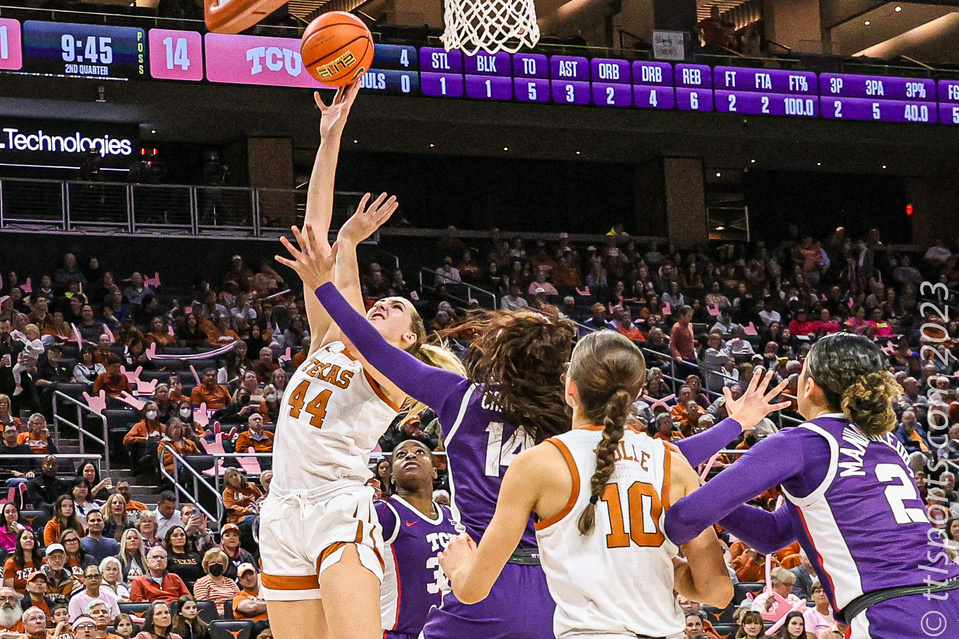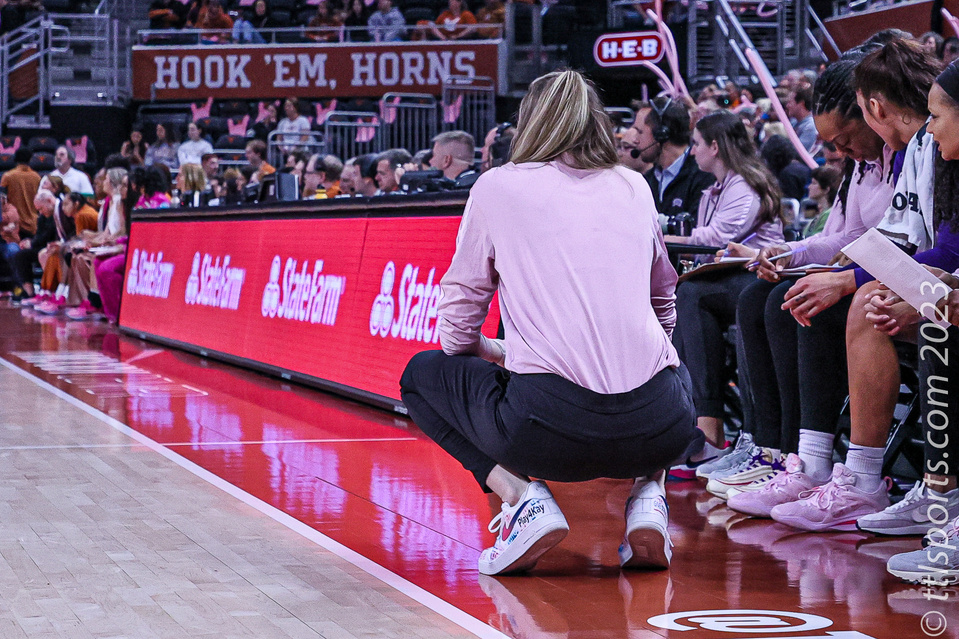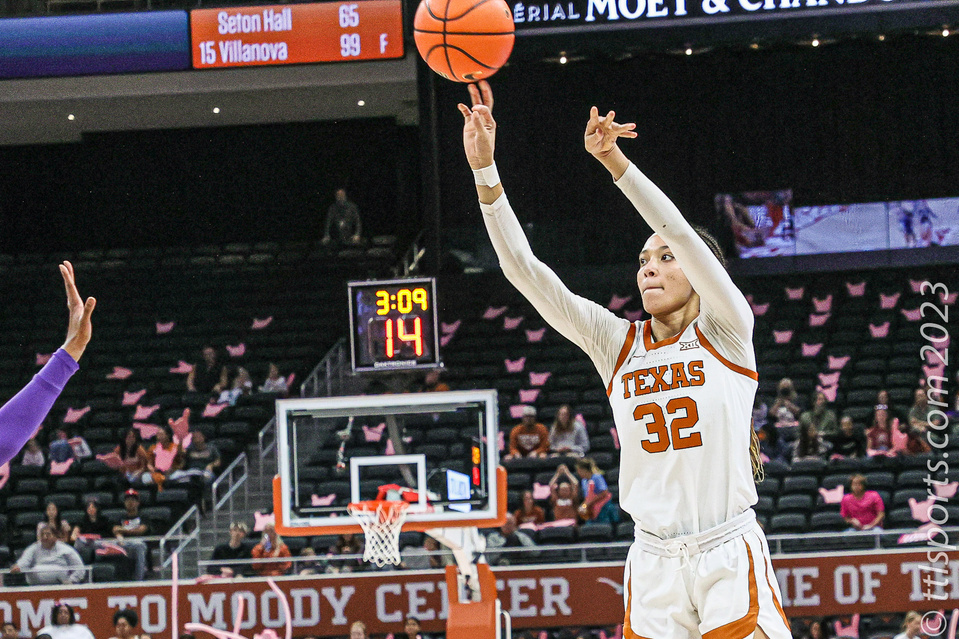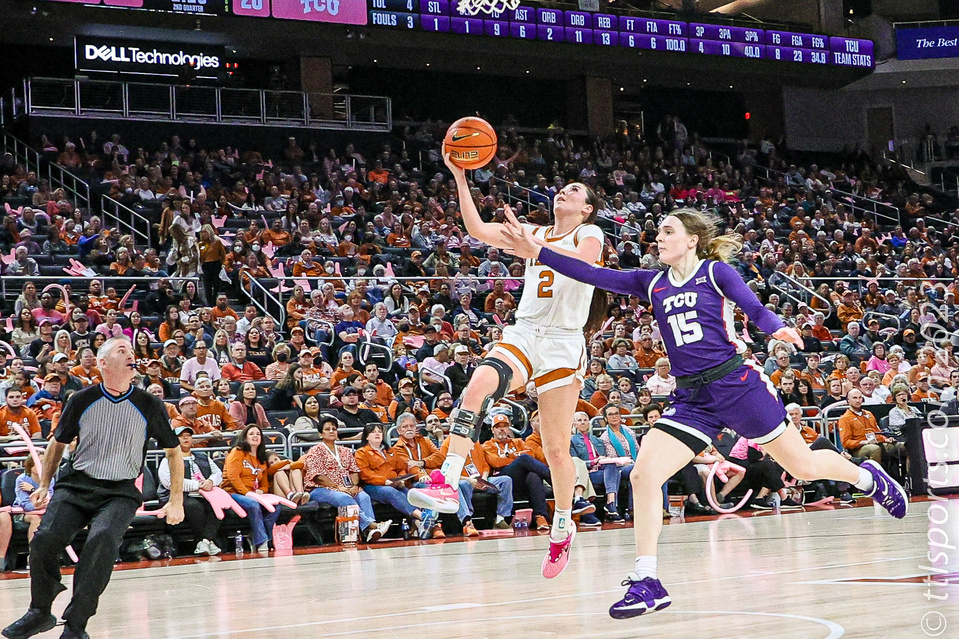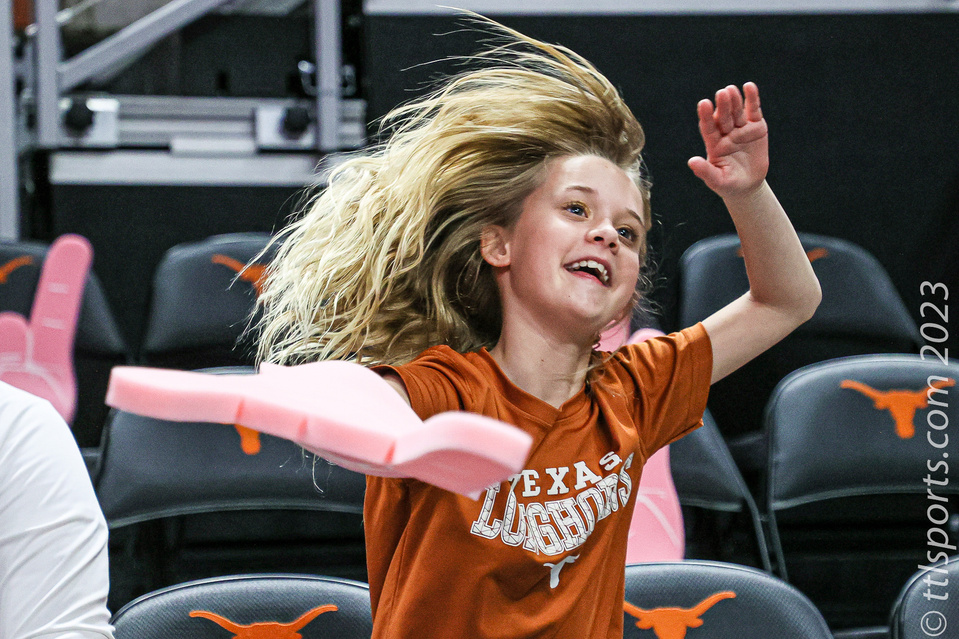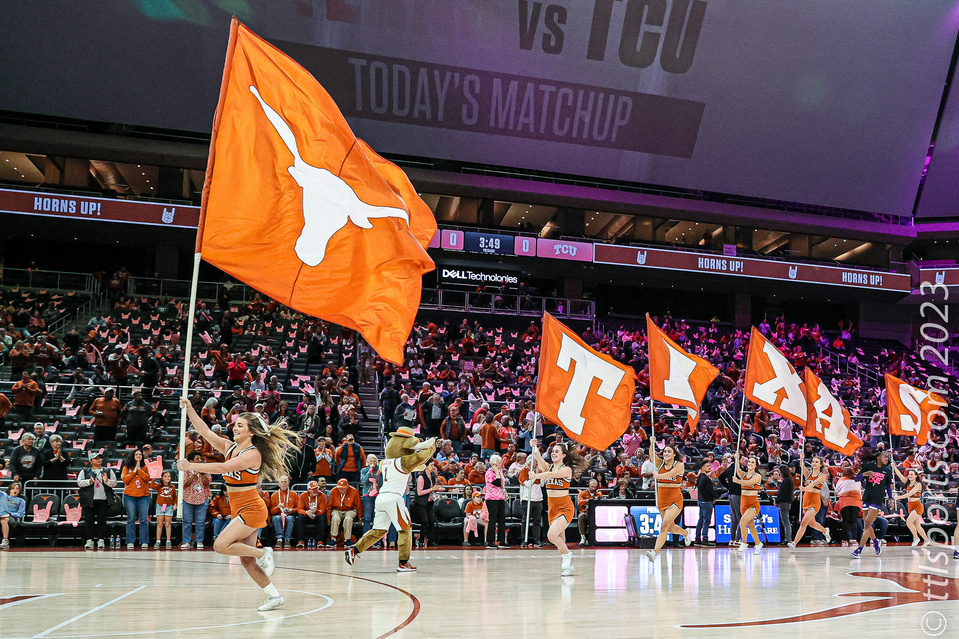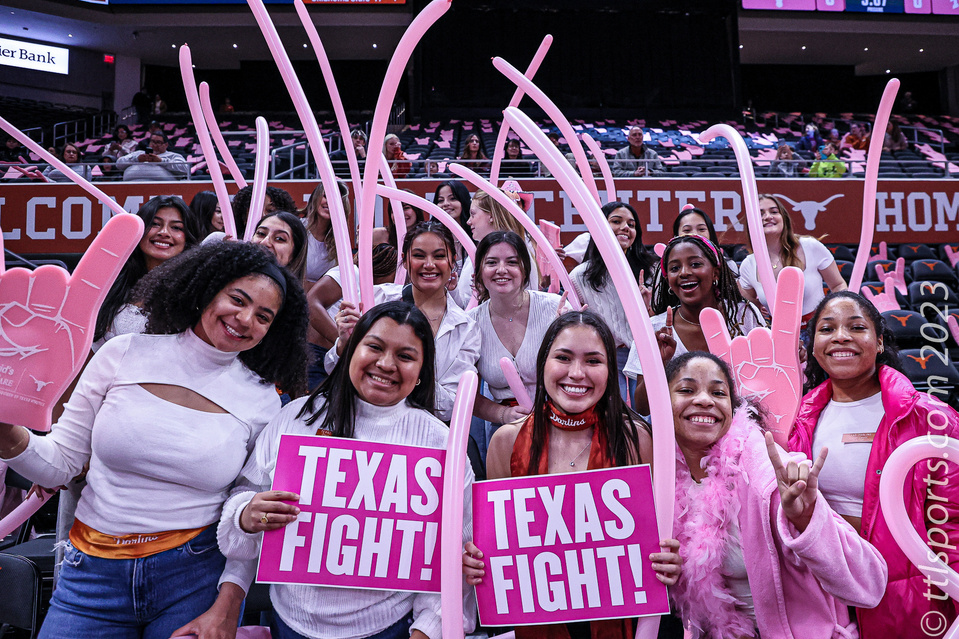 The University of Texas Longhorns women's basketball team (20-6, 11-2 Big 12) defeated the Texas Christian University Horned Frogs (6-18, 0-13 Big 12), 70-to-50, in a game that wasn't as good as it's score.
"I'm not gonna sugar-coat it. I don't think we played very well. I don't think my team would think we played very well," said Texas head coach Vic Schaefer.
Texas appeared to lack spark, shooting 46% from the field, but hit a paltry 18% from distance and only 50% from the charity strip. They turned the ball over 17 times.
"My concern is I'm not sure how much better we're getting right now. We need to be getting better, daily, and every game,' said Schaefer. "I think we can be playing a lot harder, to be honest with you."
Texas held TCU to 5 offensive rebounds. Texas pulled down 12 offensive rebounds for 16 second chance points. TCU shot better from beyond the arc (41%) than they did from the field (33%). They committed 27 turnovers.
The game was tied for the first three and one-half minutes. Texas never looked back after that, leading by as many as 23 points before settling for a 20-point margin of victory.
The Longhorns were led by Shaylee Gonzales and DeYona Gastton, each with 16 points. Gonzales added 7 rebound, 6 assists and 3 steals, but turned the ball over 5 times. Gaston had 4 rebounds, 4 assists and 3 steals. Taylor Jones came off the bench to put up the games' only double-double, 15 points and 11 rebounds, in 28 minutes of work.
TCU was led by Tomi Taiwo with 15 points and 5 rebounds. Coach Schaefer called out the performance of TCU's Paige Bradley with 12 points and 2 steals.