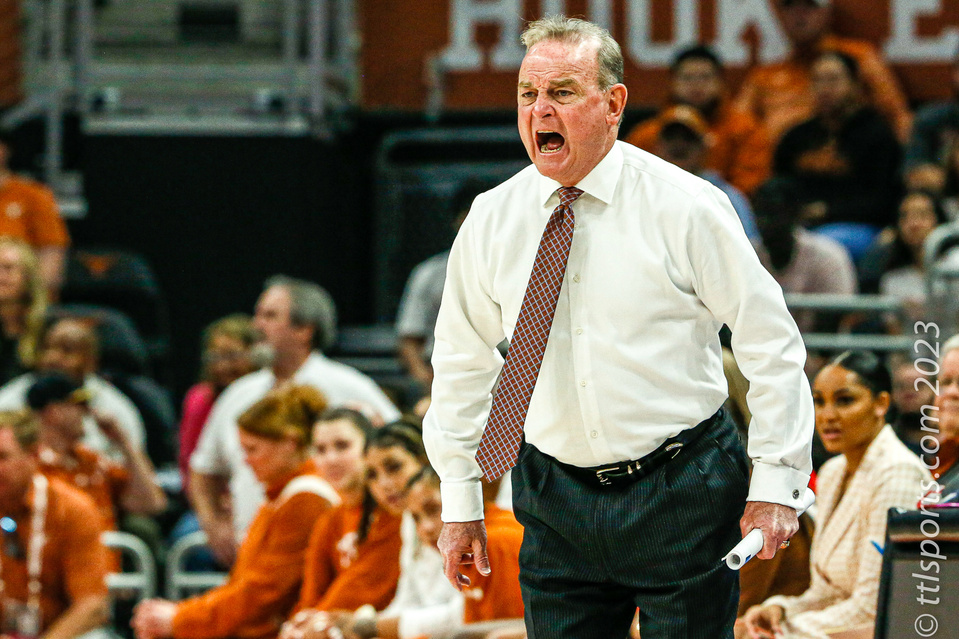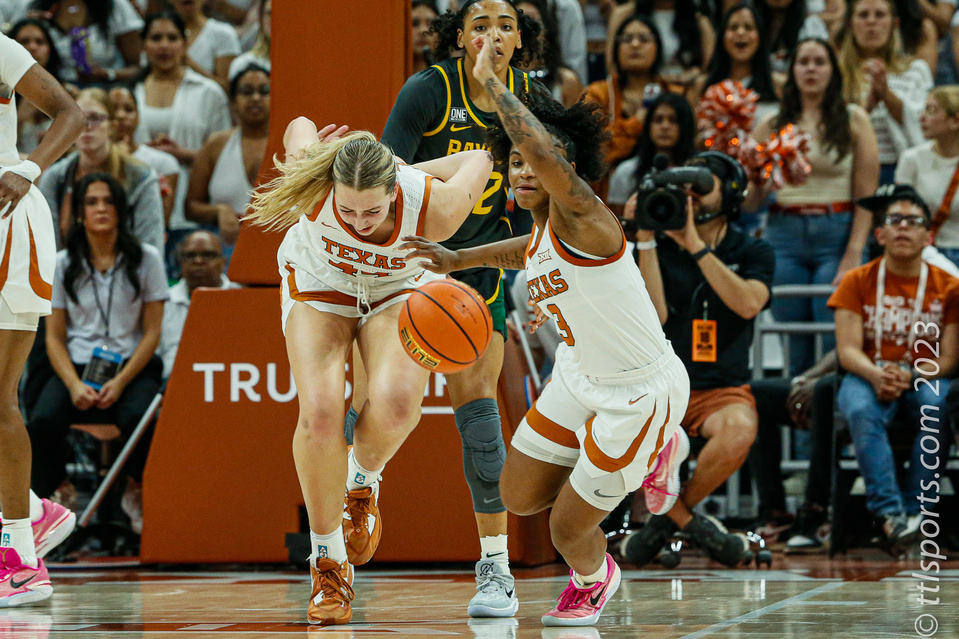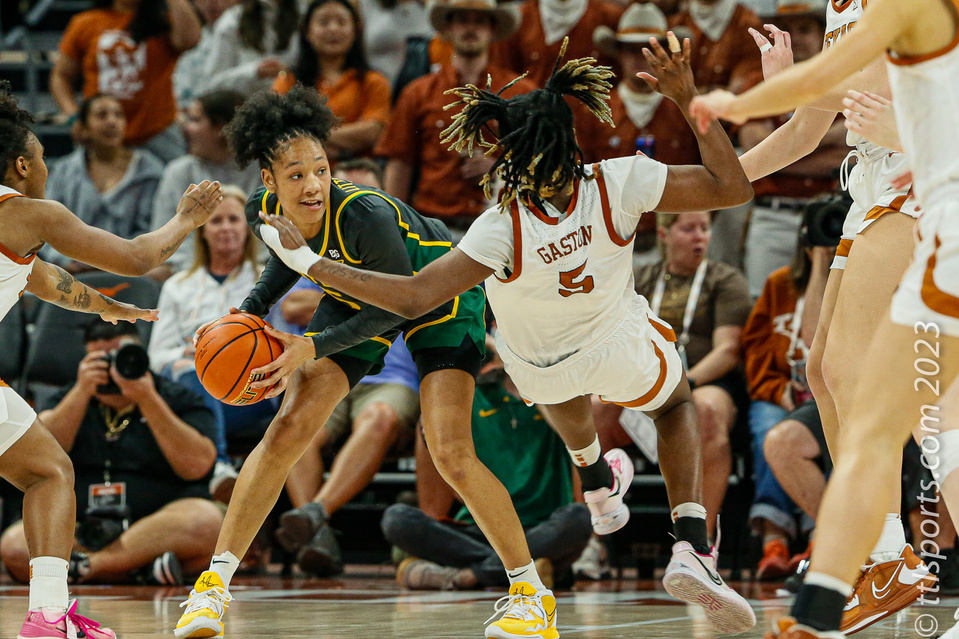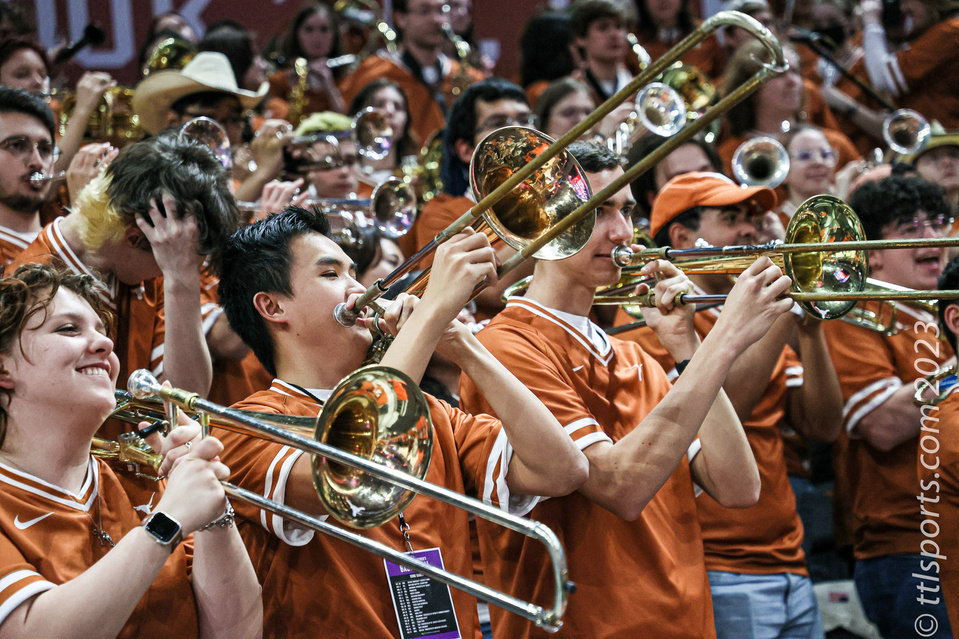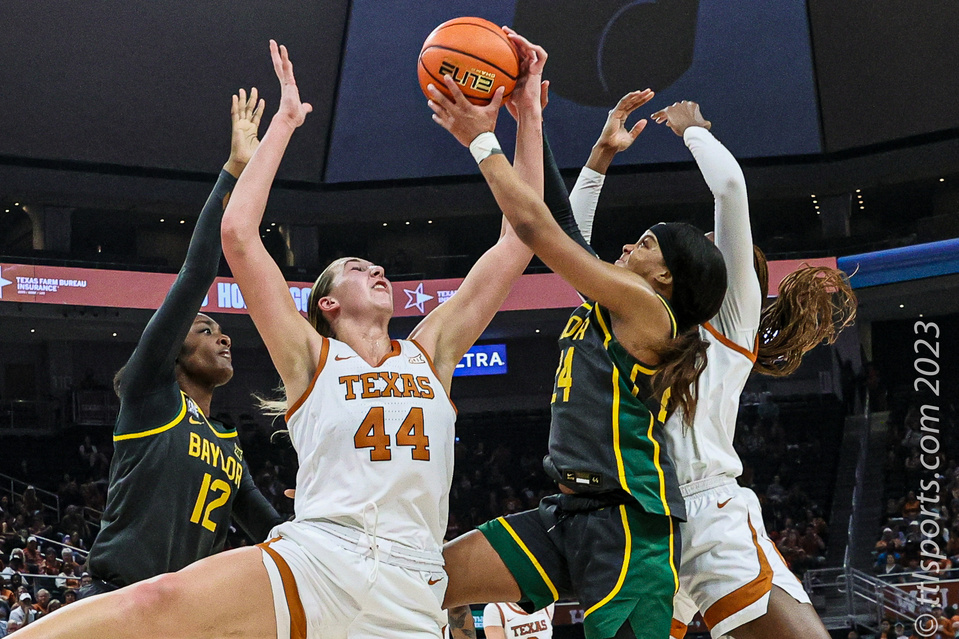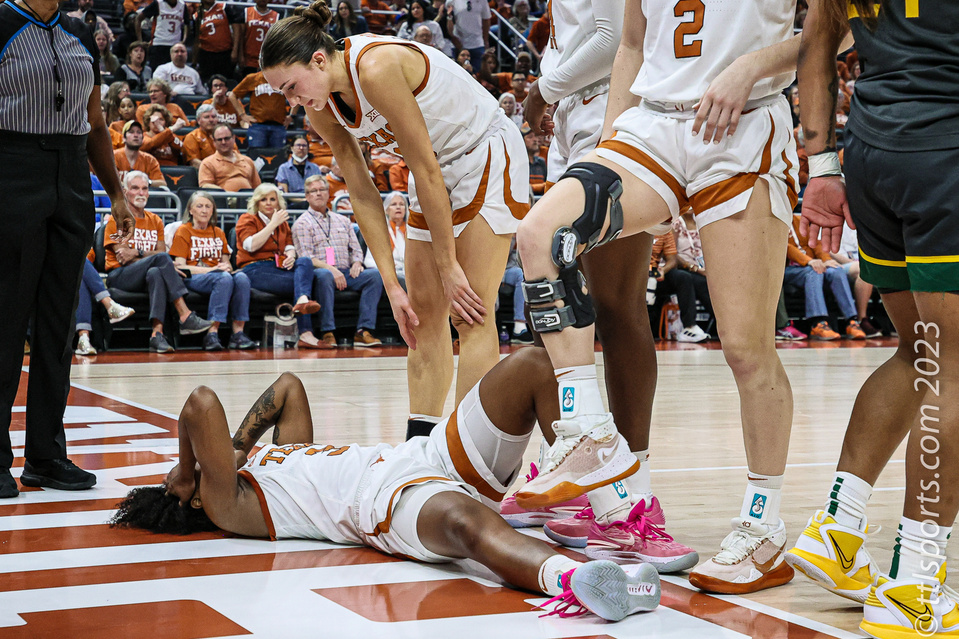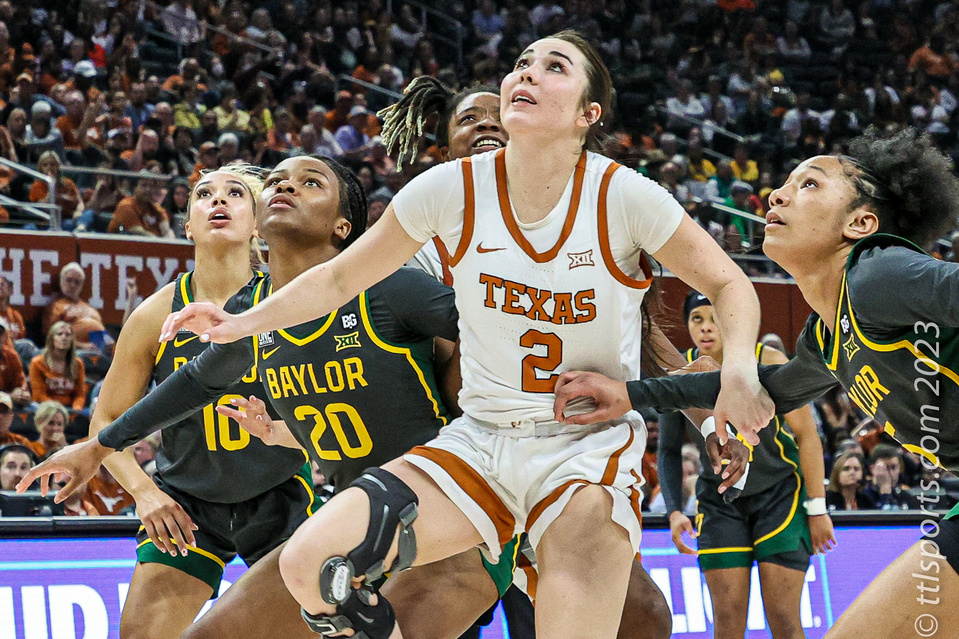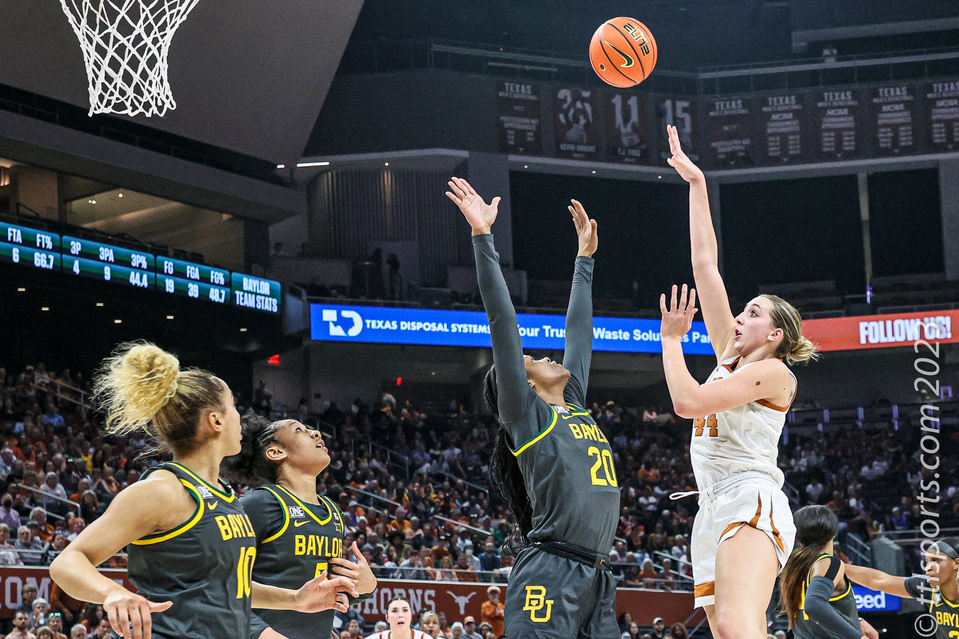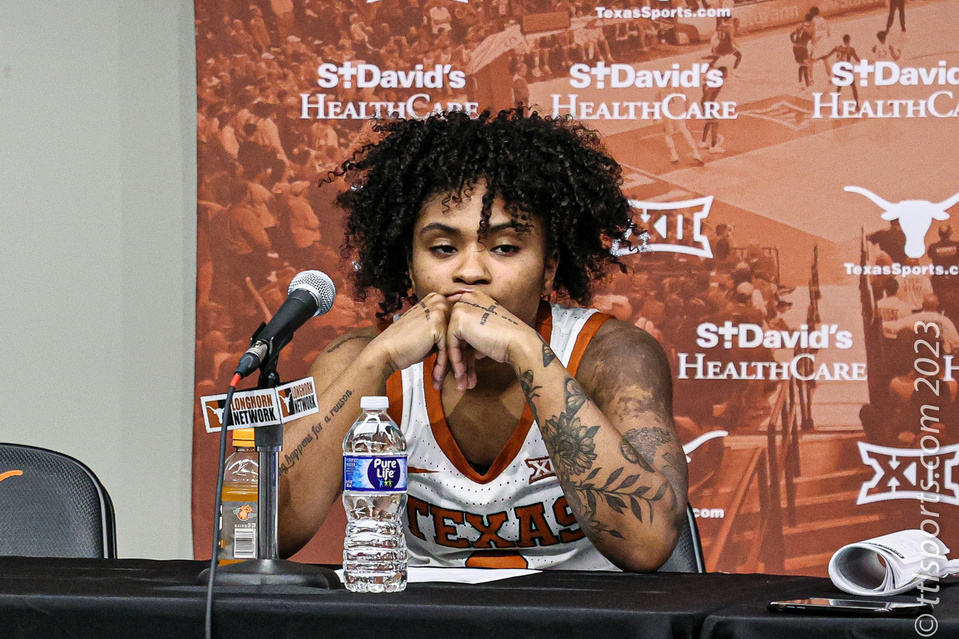 It was a different team that stepped on to the court to take on the University of Baylor Bears, and it wasn't the team that handily defeated Oklahoma on their home court. The University of Texas Longhorns fell, 54-to-63.
The disappointment hurt on many fronts. A win would have clinched the Big 12 Championship for Texas. The team was playing before their largest crowd of the season, 10,763 fans. It was the final home for the Seniors. And the team honored the Neighborhood Longhorns program with a check for $156,000.
"We only force 12 turnovers and had two steals. That stat, I don't have to look at the rest of the sheet, tells me how hard we weren't playing," said Texas head coach Vic Schaefer.
Schaefer shared with the team in the locker room that the poor performance was a sign of lack of maturity.
"We had the perfect chance to win the championship tonight, and we came out dead." Taylor Jones. "It's very hard to look around and not recognize the team we had 48 hours ago (against Oklahoma)."
Injuries have plagued the Longhorns all season. Schaefer was forced to played three guards throughout the game, and at one point played a guard as a power forward.
"I get that we're dropping like flies (with injuries), but there is not excuse not to play hard," said Rori Harmon. "You can't get that mad at them, because they're playing positions they never played in."
Baylor was led by Dariana Littlepage-Buggs, who came off the bench to put up 19 points and pull down 13 rebound in 39 minutes. Sarah Andrews added 17 points with 7 rebounds. Baylor shot 44% from the field and 39% from beyond the arc.
Taylor Jones notched a double-double for Texas, putting up 15 points and pulling down 13 rebounds. Rori Harmon added 12 points, seven rebounds and seven assists, and Shaylee tallied ten points. The Longhorns shot 36% from the field and 27% from distance.