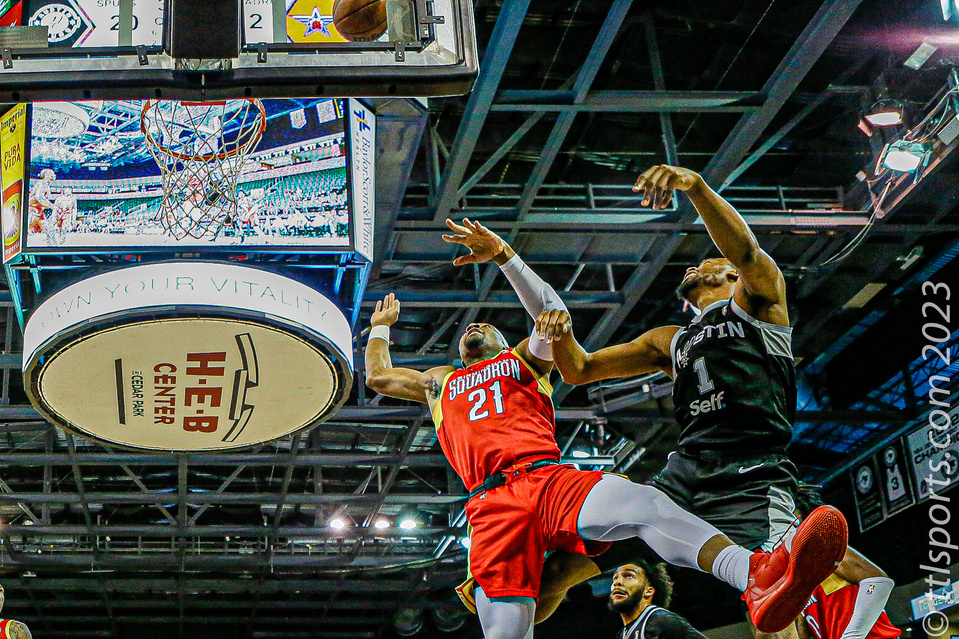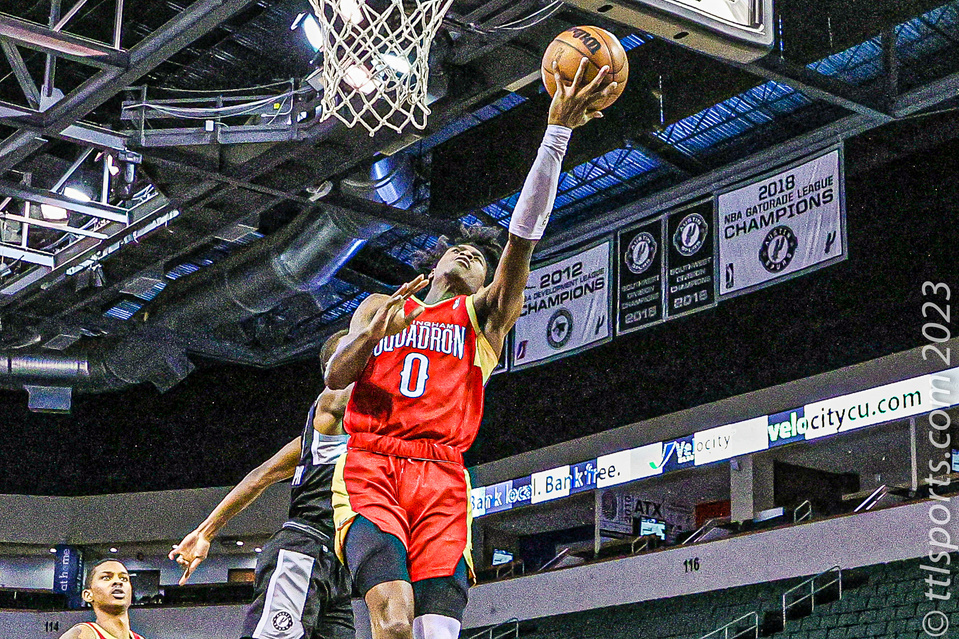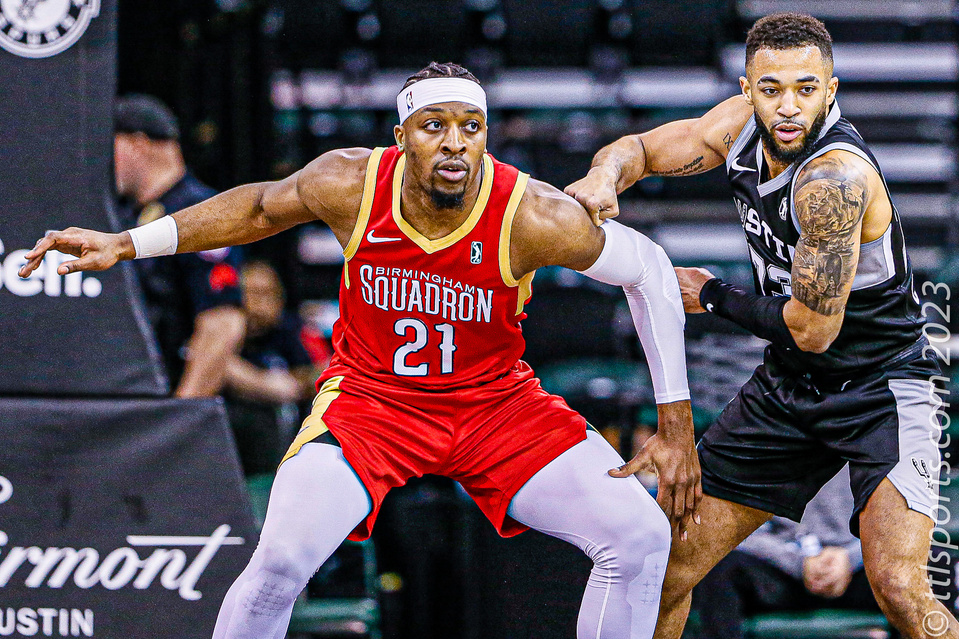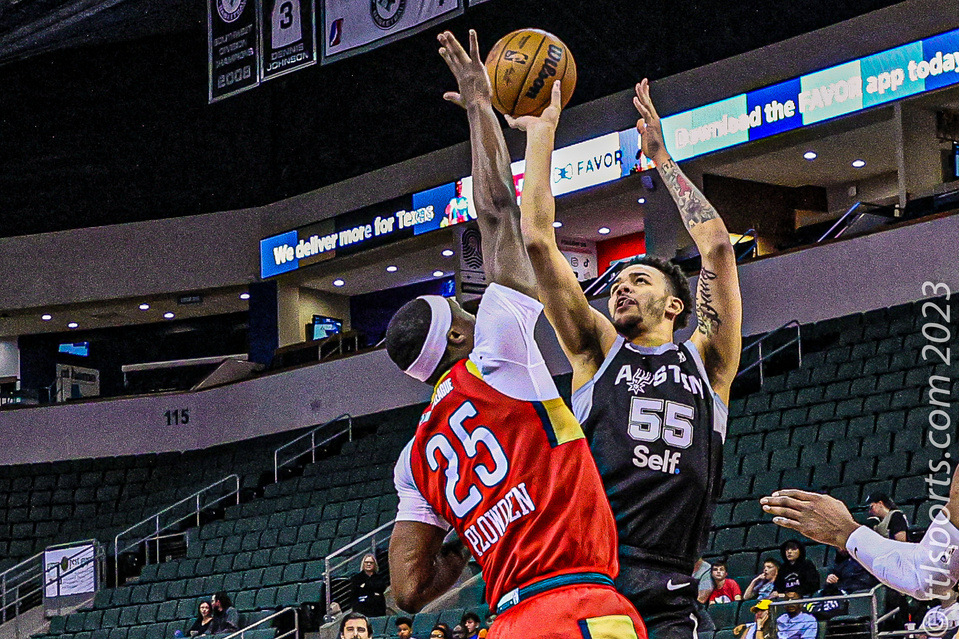 The Birmingham Squadron swept the Austin Spurs by taking the second game of their two-game series, 110-to-103. Dereon Seabron led the Squadron with 26 points, 8 rebounds and 4 assists.
Austin took command of the contest in the first period, out-scoring Birmingham 26-to-17. Julian Champagnie led the Spur's charge with 10 points. The team shot 60% from the field and 40% from beyond the arc.
But Austin's momentum fizzled in the second quarter. The Squadron put up 30 points to Austin's 19, and the Squadron took a 2-point lead into the locker room at the break. Birmingham effectively contained the Austin offense, holding the Spurs to 25% from the floor and just 17% from distance.
A re-energized Spurs hit the floor in the third quarter, but the Squadron played equally as well, extending their lead to 80-to-73. Austin performance was spread equally among all, nailing 63% of the shots from the field and 50% from beyond the arch. James Kelly Sr., and Malcolm Hill led the Squadron with 11 and 10 points, respectively.
Austin cranked it up in the final frame, matching Birmingham point for point, but was unable to close the gap. The Squadron's Javonte Smart rose above all others with 17 points.
The Spurs had six players scoring in double-digits, led by Chaundee Brown Jr. Champagnie put up a double-double with 16 points and 11 rebounds.