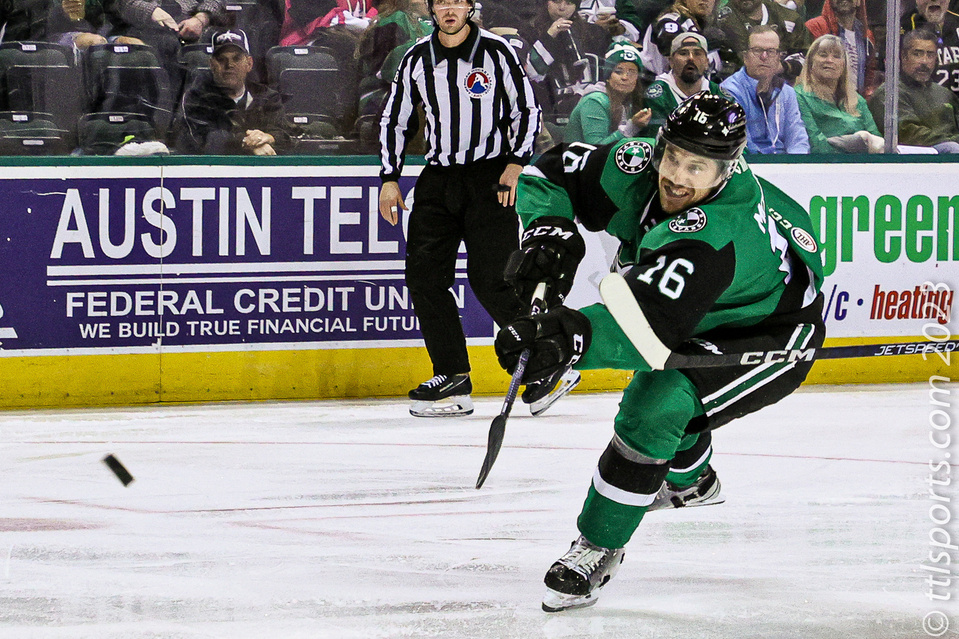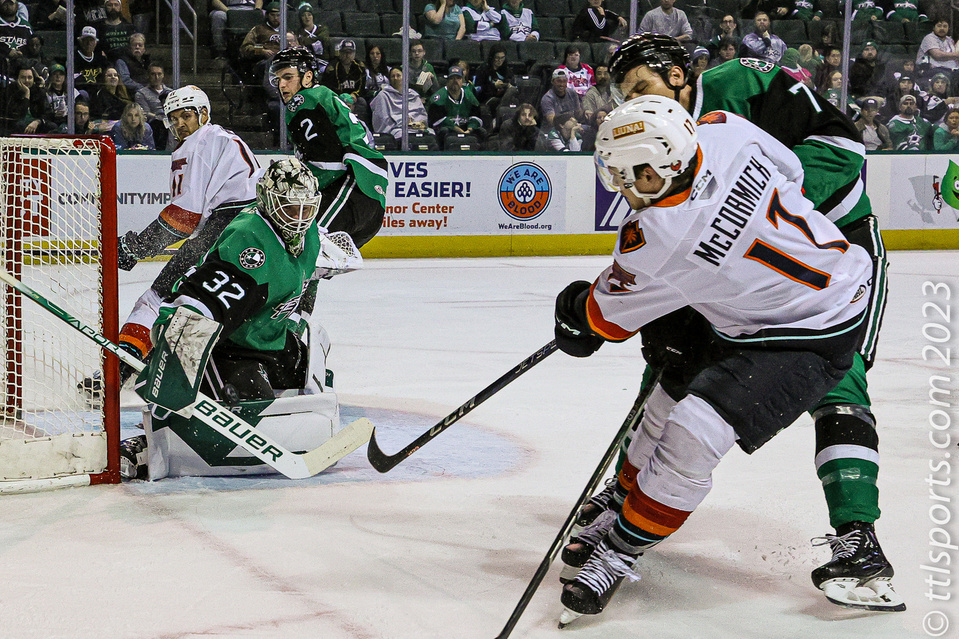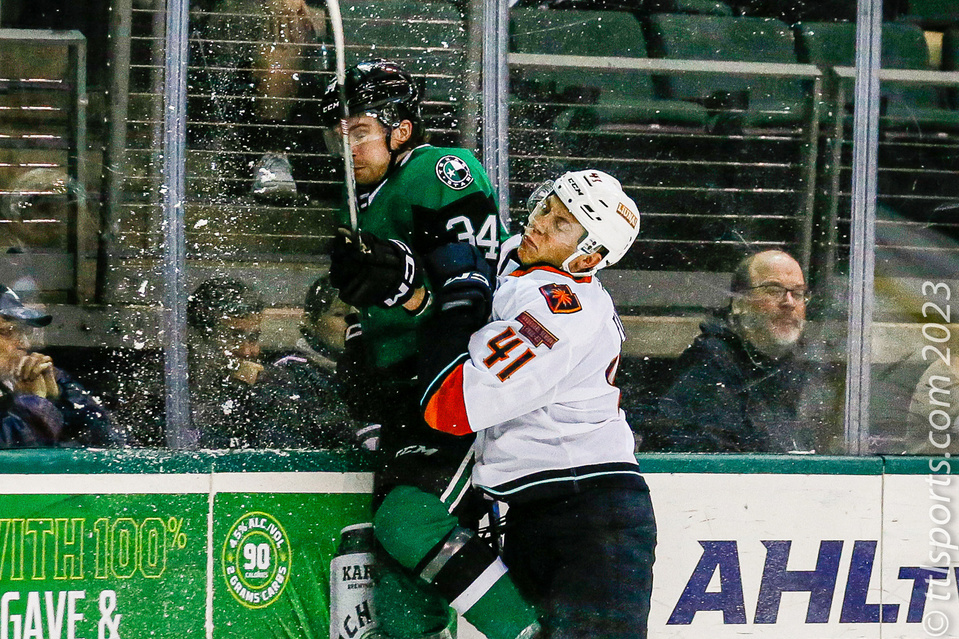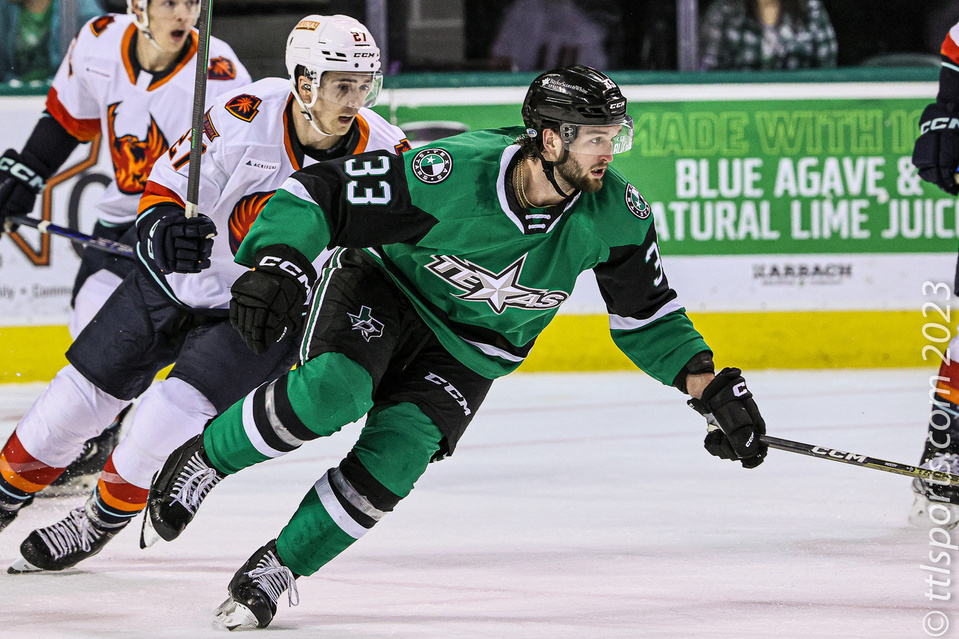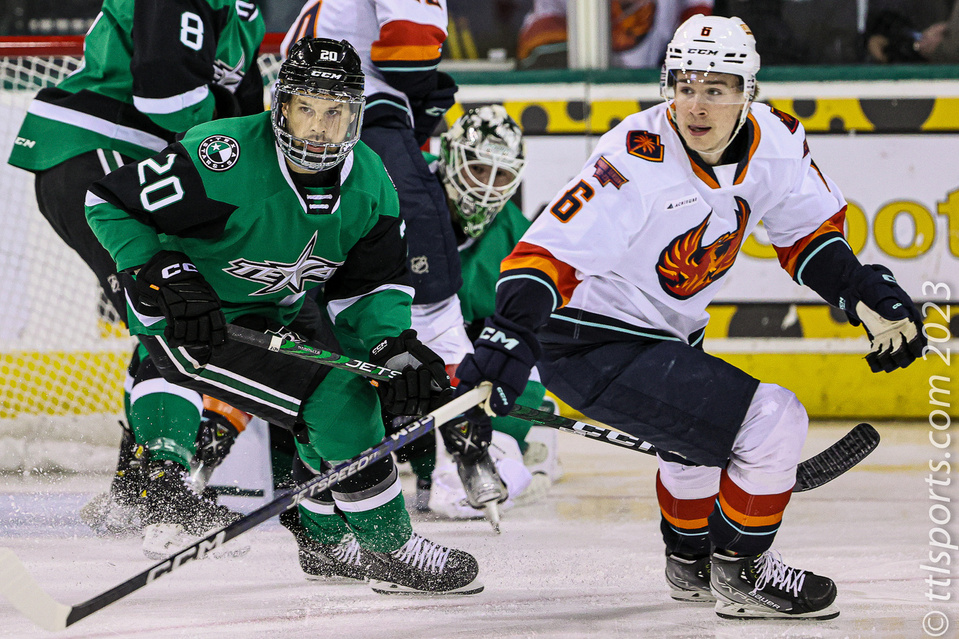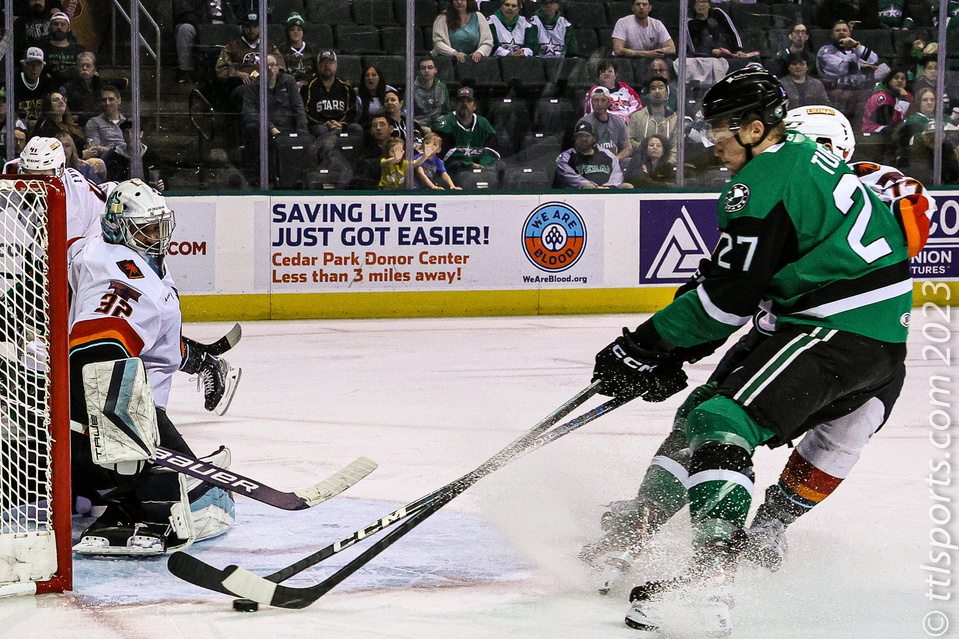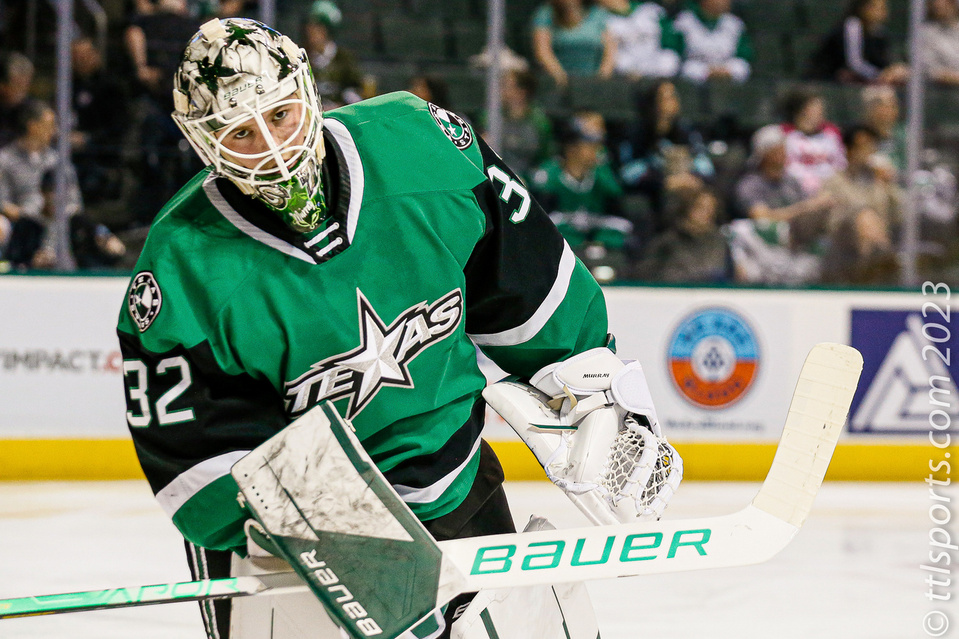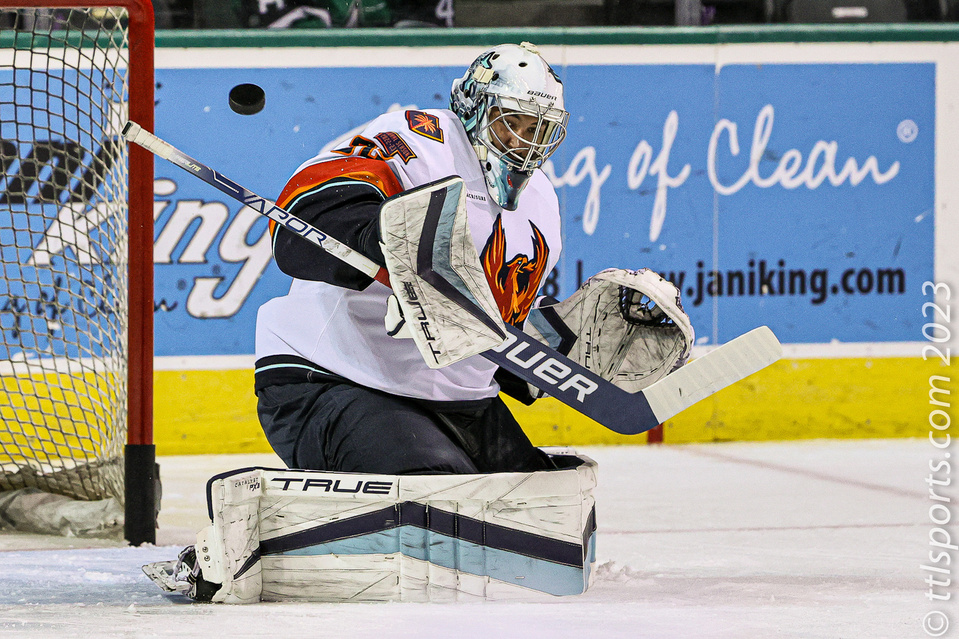 This game should have been the Coachella Valley Firebirds. But Texas Stars goaltender Matt Murray gave his team time to find their skates and then, ultimately, win 3-to-1.
"We didn't get out of the gates overly hot," said the politically correct Texas Stars head coach Neil Graham.
Matt Murray kept the Stars alive for the first 12 minutes of the game.
Coachella came out hot in the first period, out-shooting Texas 14-to-7 and controlling the pace of the game. Murray made some massive saves culminating into two successful overlapping penalty kills that turned the game.
The penalty kills gave Texas them momentum that produced the game's first goal less than 30 seconds later. Recent Texas Stars addition Scott Reedy collected a Curtis McKenzie pass to find the back of the net, giving the Stars a 1-to-0 lead.
"We all knew we were fortunate to be in the position we were after first period. We just talked to the group between periods, put everything together, and put out a better effort in the second and third (periods)," said Reedy
The Stars controlled the middle period, out-shooting the Firebirds 16-to-7, but neither team scored.
Coachella's Tye Kartye tied the game with less than six-minute remaining. But Texas' Ryan Shea reclaimed the lead 90 second later. Reedy collected his second goal the game against an empty net as time expired.
Reflecting on a two-goal game at his new home Reedy said, "you could feel the energy in this building. It's awesome to play in front of them (the home fans). Obviously, this was my first home game so I was just taking it all in."