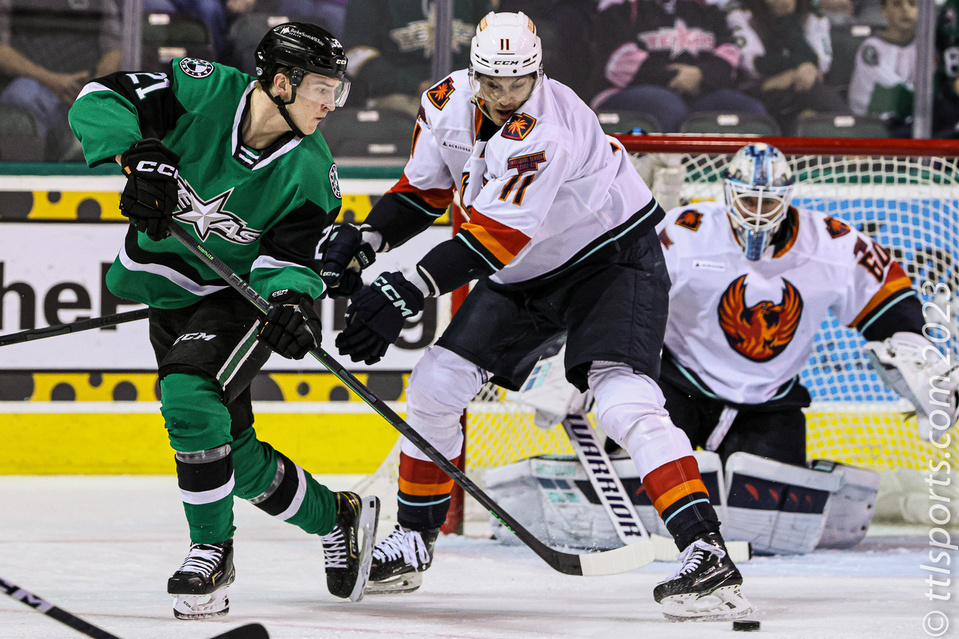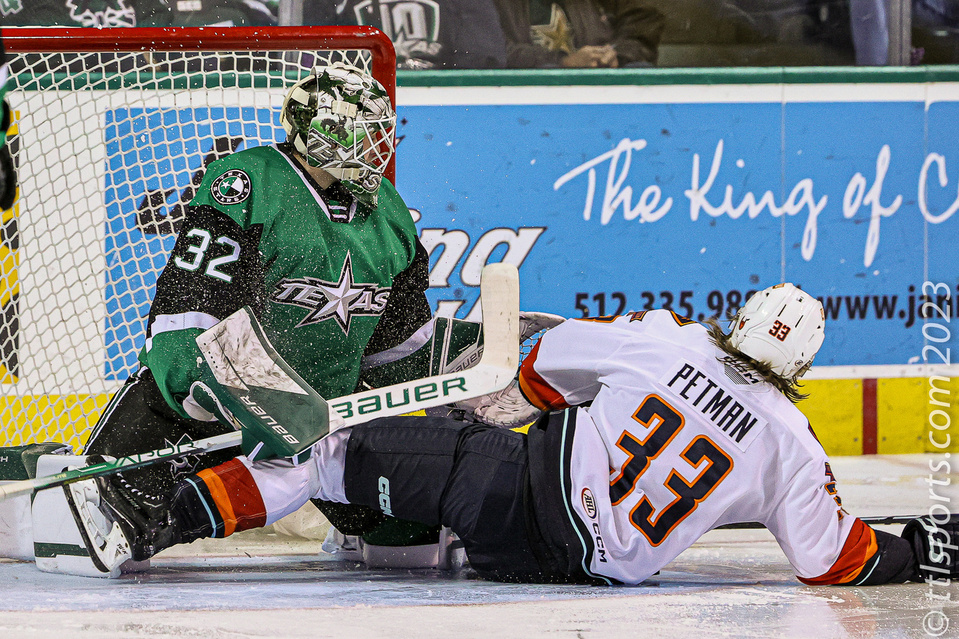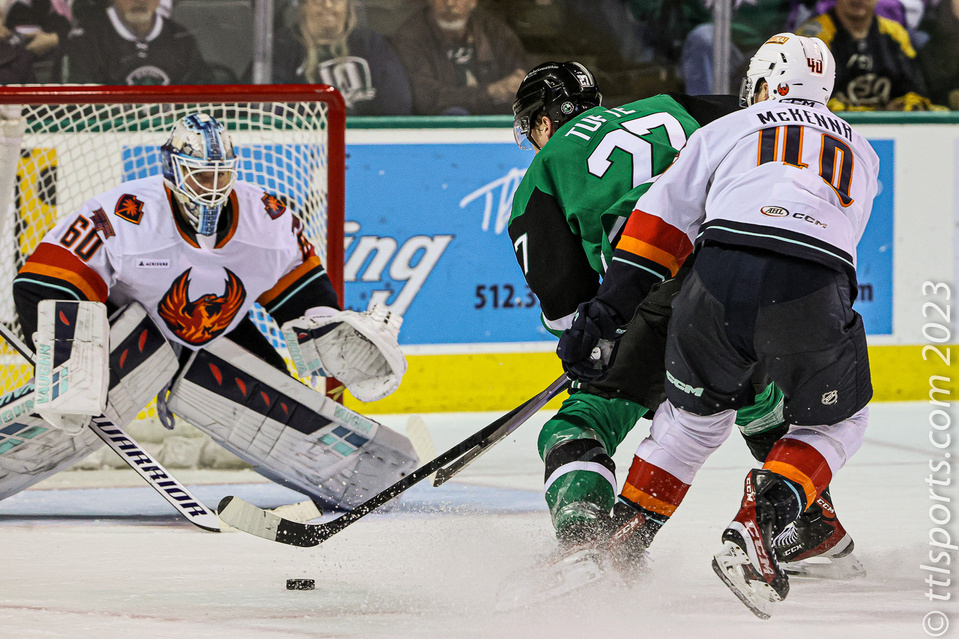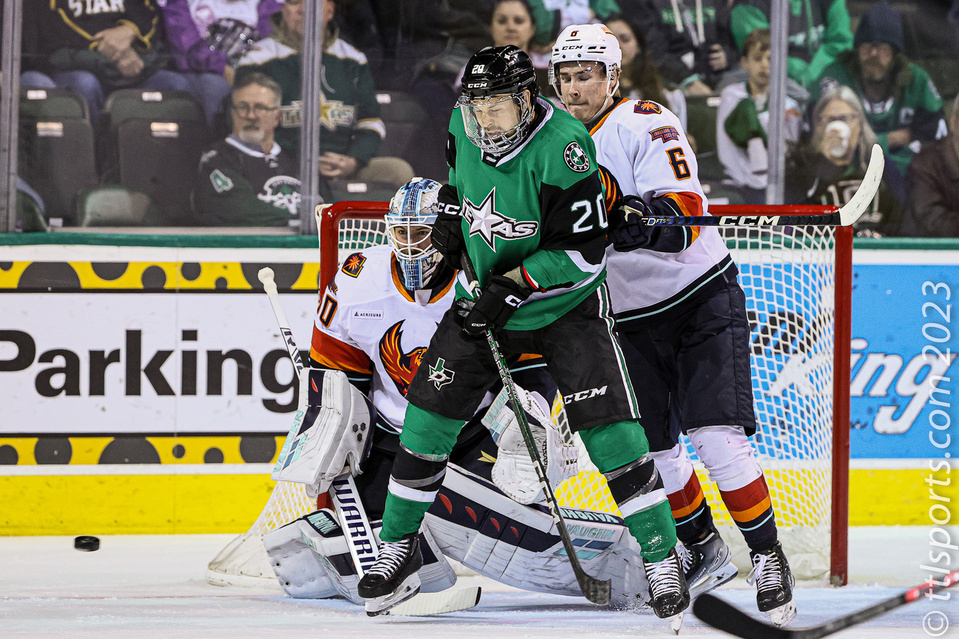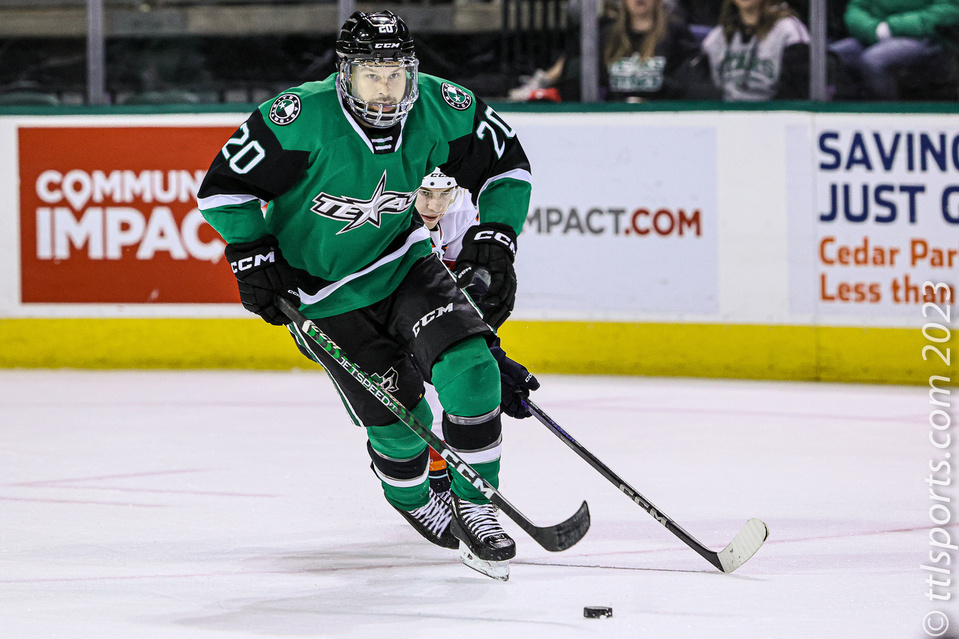 The Texas Stars swept the Coachella Valley Firebirds, taking the second game of their two-game series by a score of 6-to-1. The teams split their first meeting at Coachelle, giving Texas a 3-1 advantage in the season's series.
Coachelle is well thought of in the league and the decisive win gives Texas a boost entering the final stretch of the season, according to Texas defender Michael Karow. "They definitely have a good record. They are a team that's talk about a lot as a first-year team that's putting up a lot of points."
Karow notched his first goal the season, and recorded a Gordie Howe hat trick – a goal, an assist, and a fight in the same game – although he may have gotten the worse end of the brawl.
"It was a good game. I think our team started a lot better than last night. Last night I thought we were a little slow out of the gate," said Karow. "We got going from the first shift tonight. Had momentum through the full 60 (minutes)."
Five Stars players found the back of the net, including two goals by Tanner Kero's, a power play goal by Scott Reedy, a penalty shot goal by Riley Tufte's and one goal by Mavrik Bourque.
Coachella's Jeremy McKenna put the Firebirds on the board late in the final frame on a power play goal.
Texas' Matt Murray earned the win, making 16 saves against 17 shots. Coachella' Chris Driedger suffered the loss, allowing 6 goals on 38 shots.