Austin
FC

II

Come from Behind, Defeats Houston Dynamo 2 March 24, 2023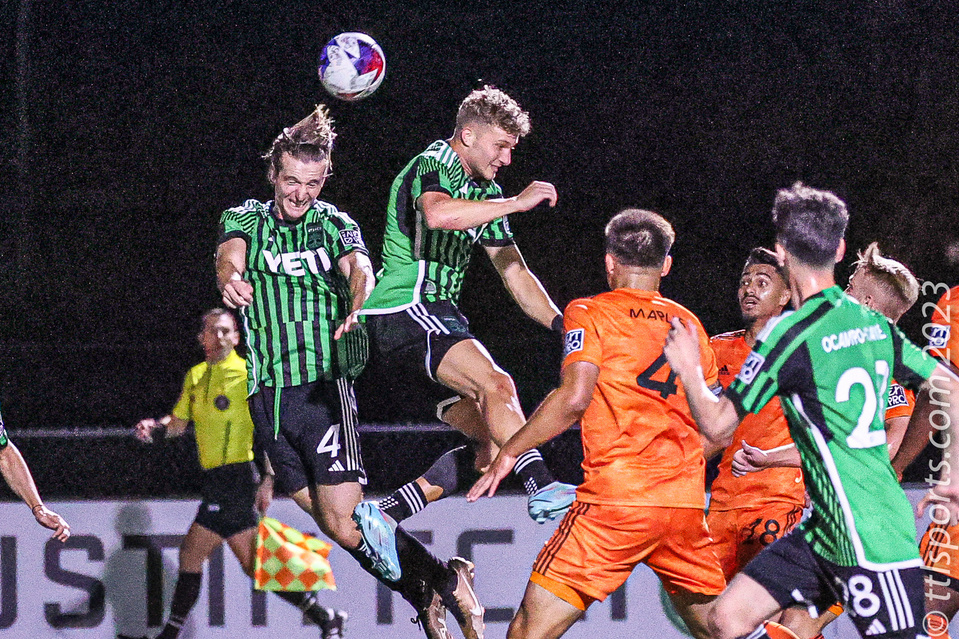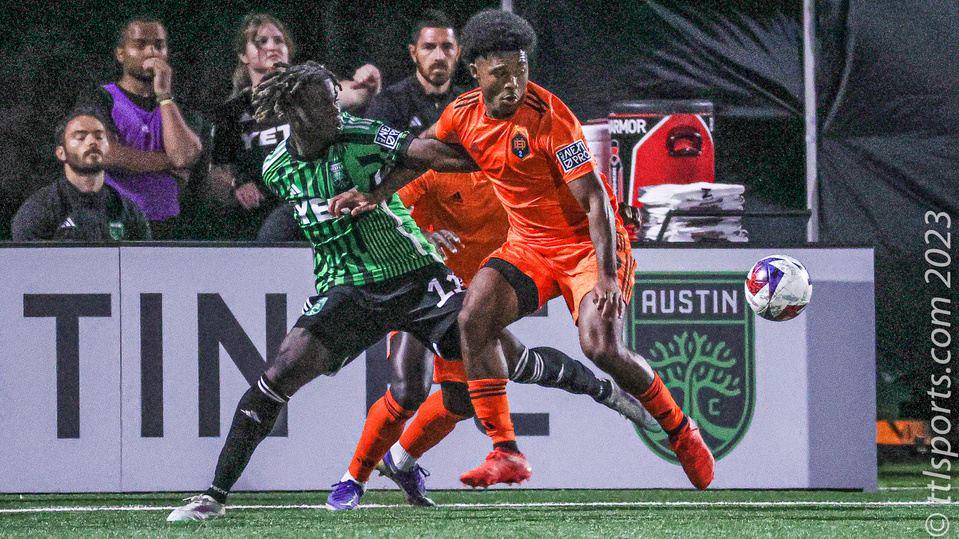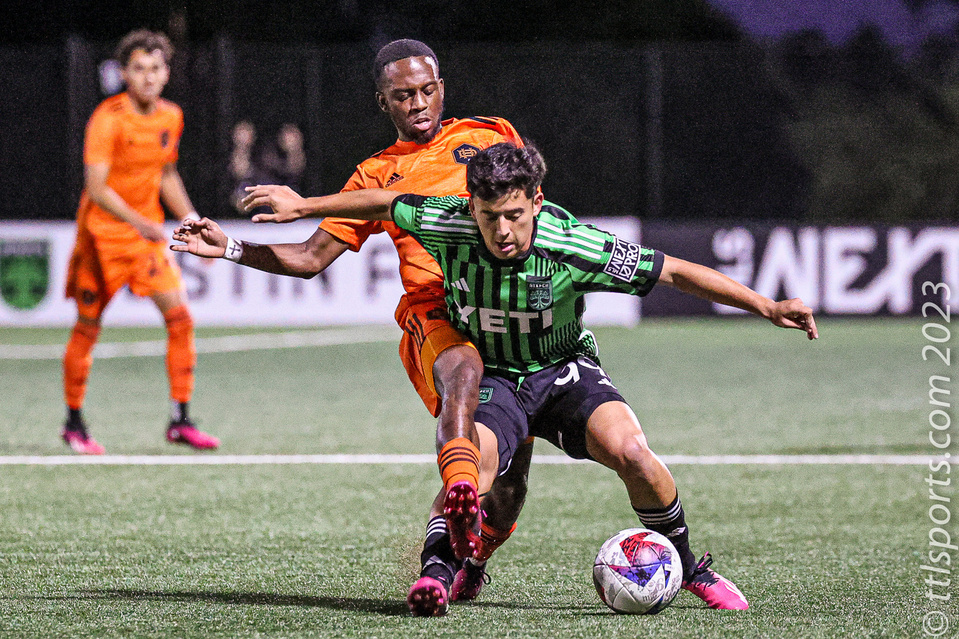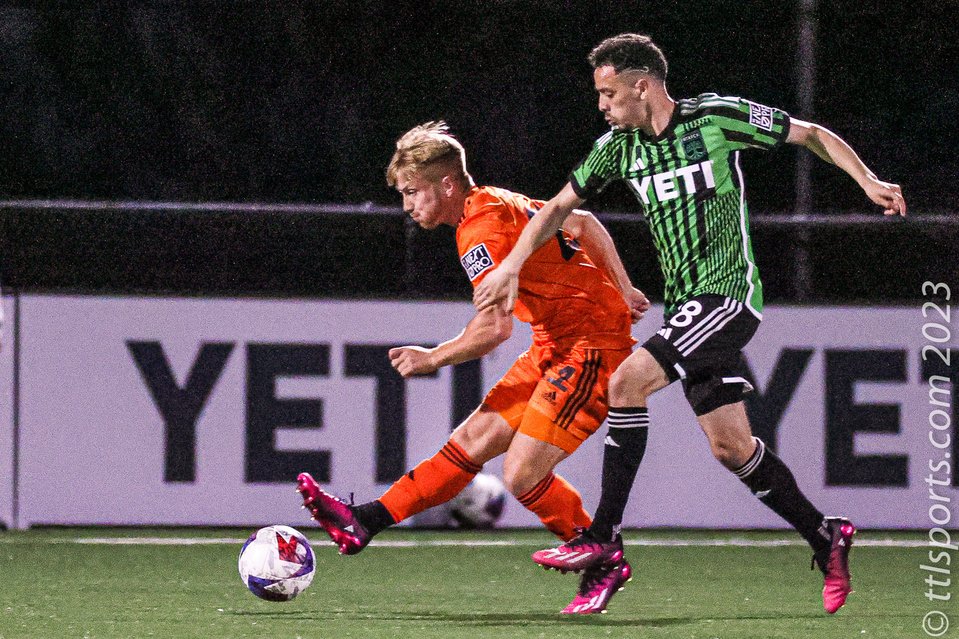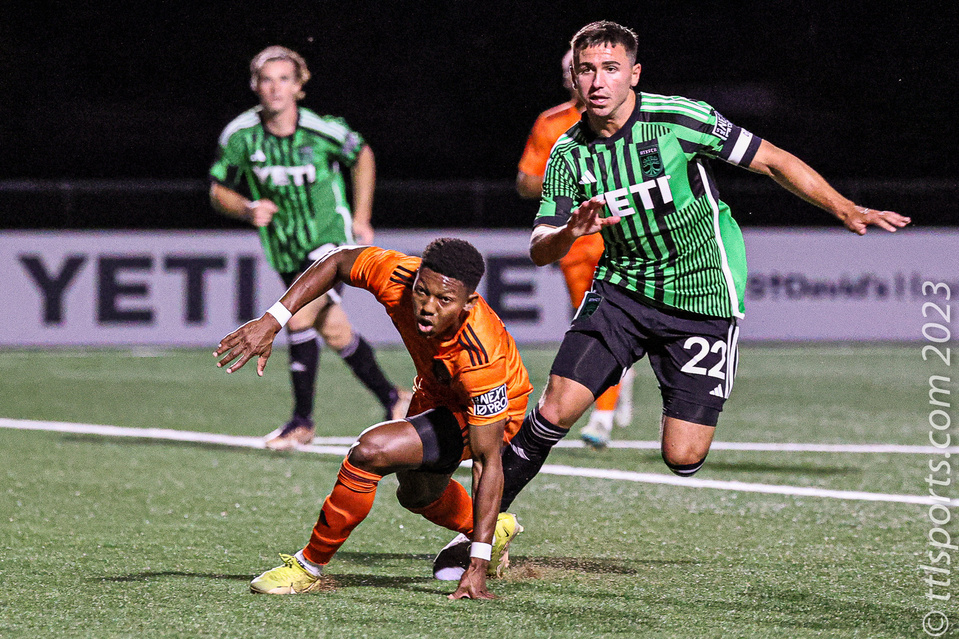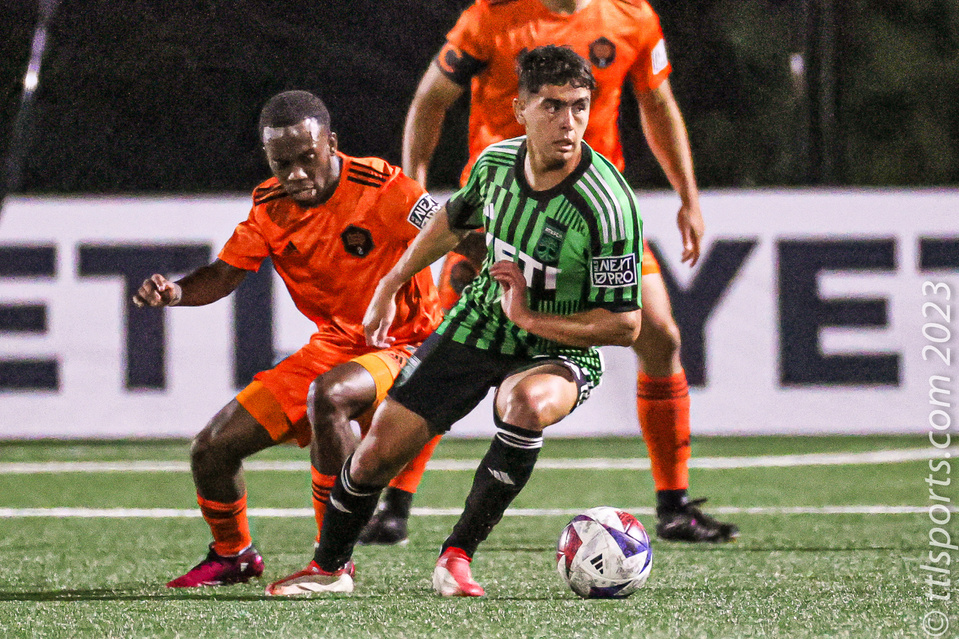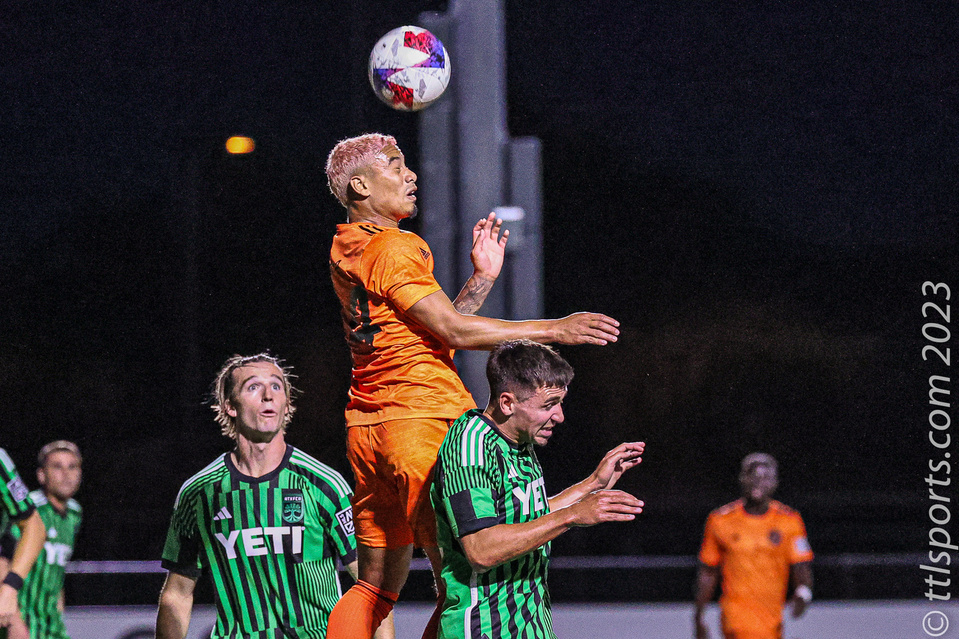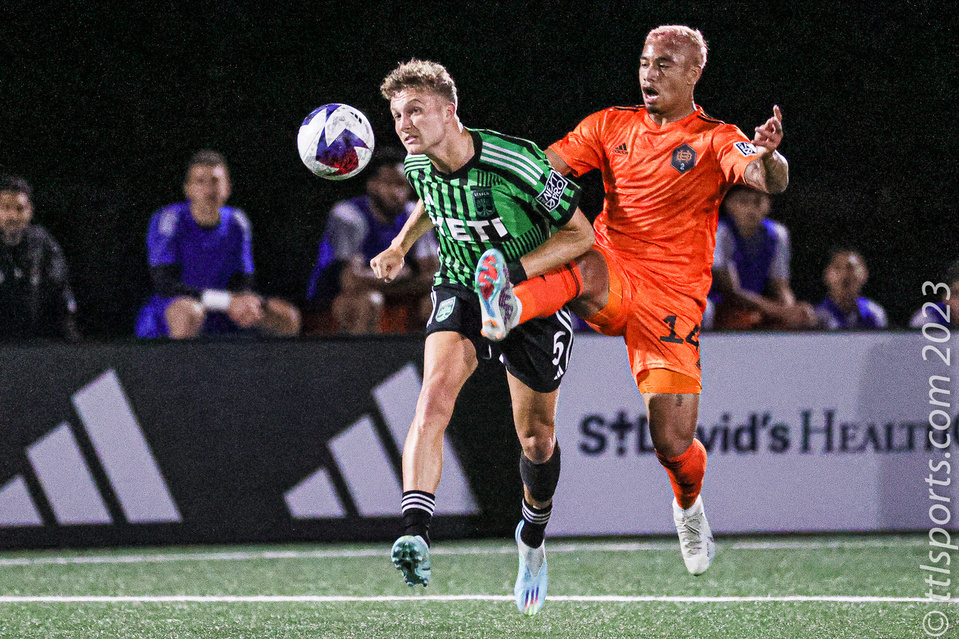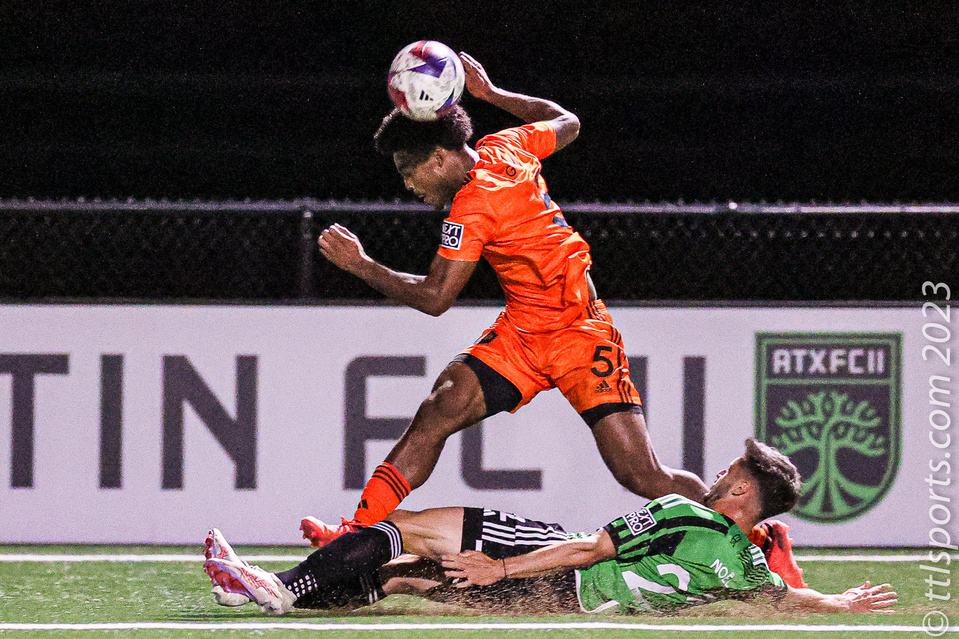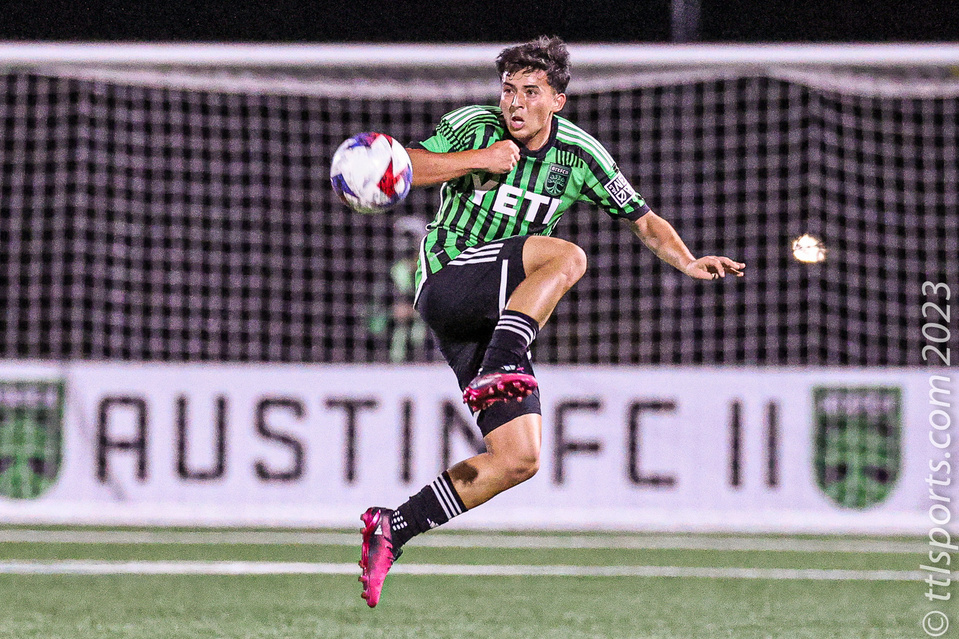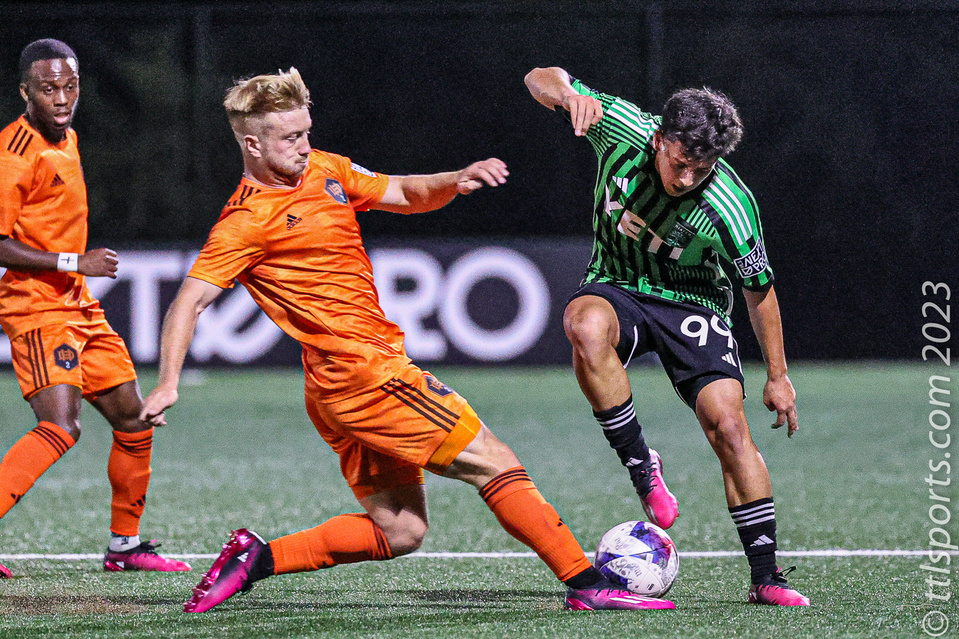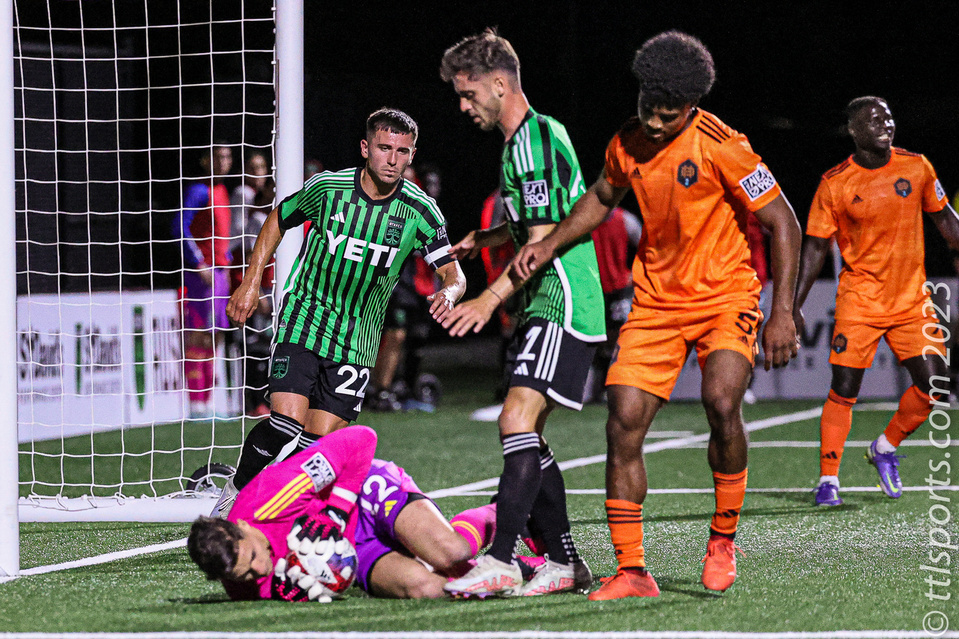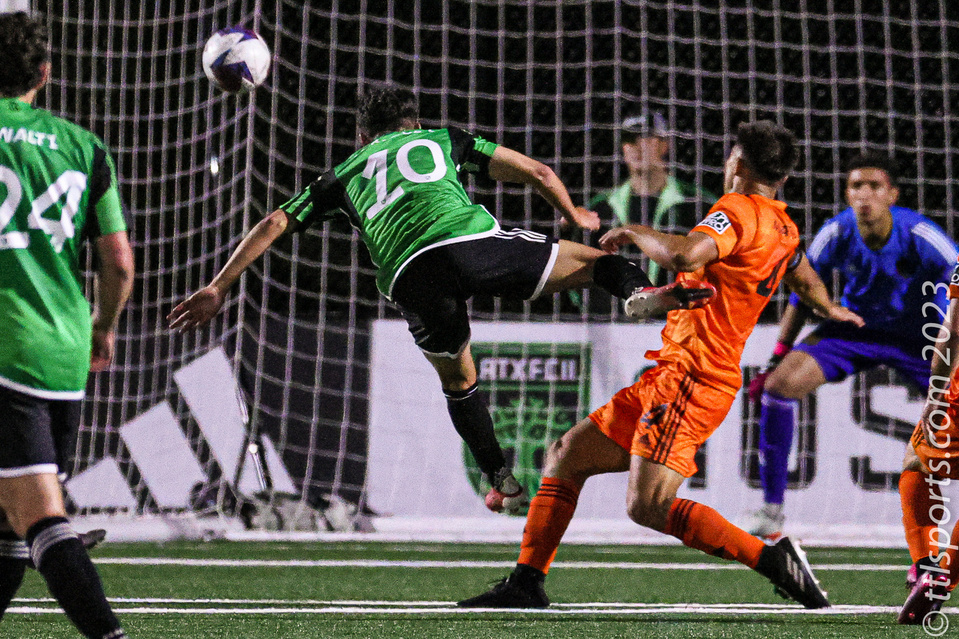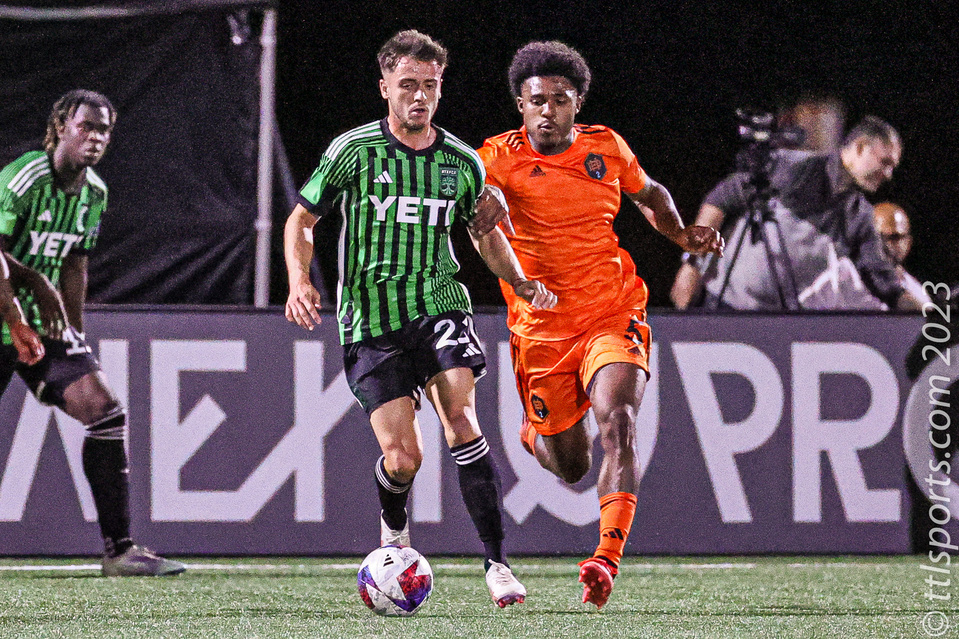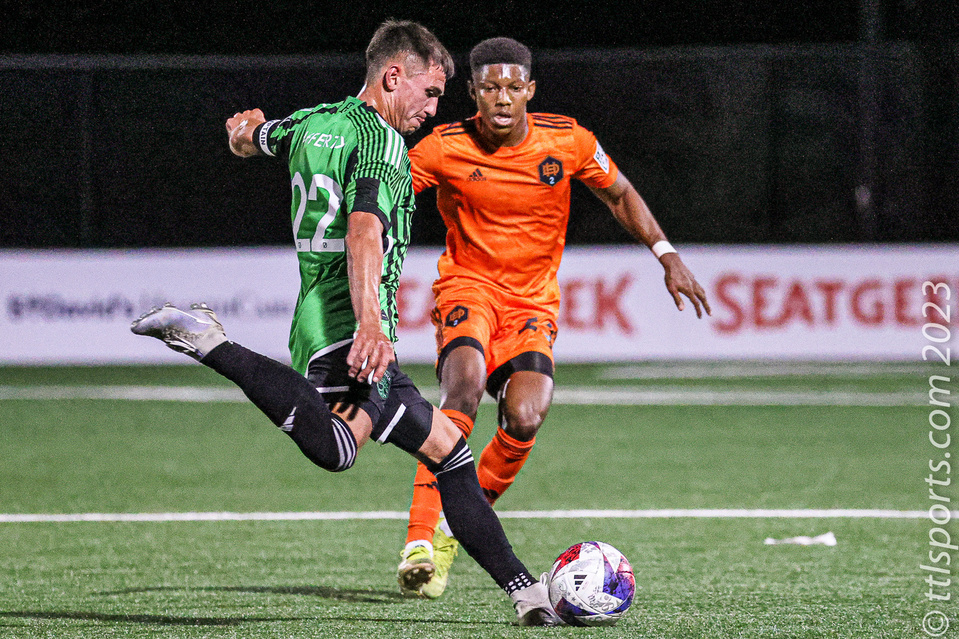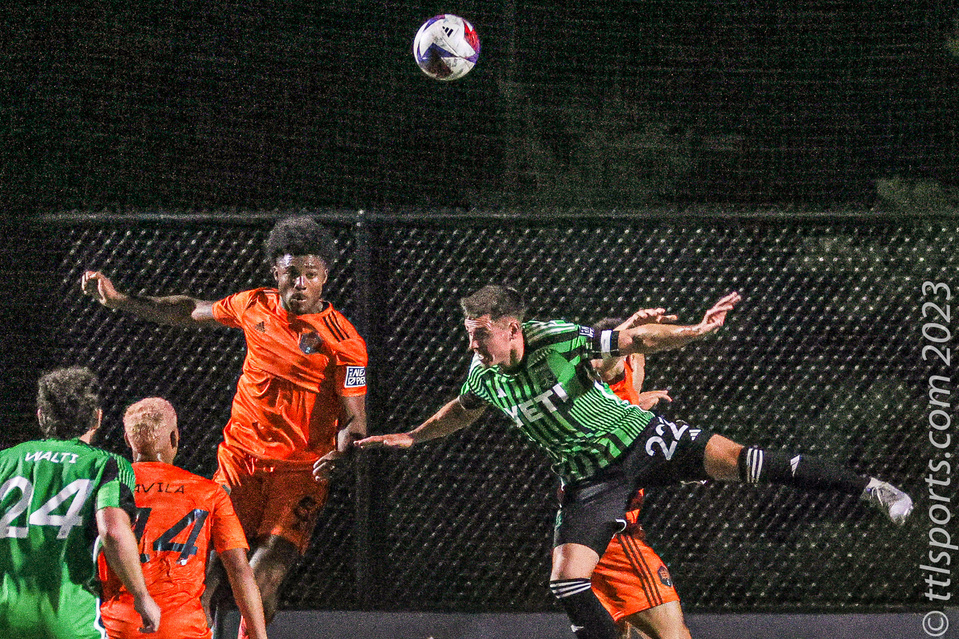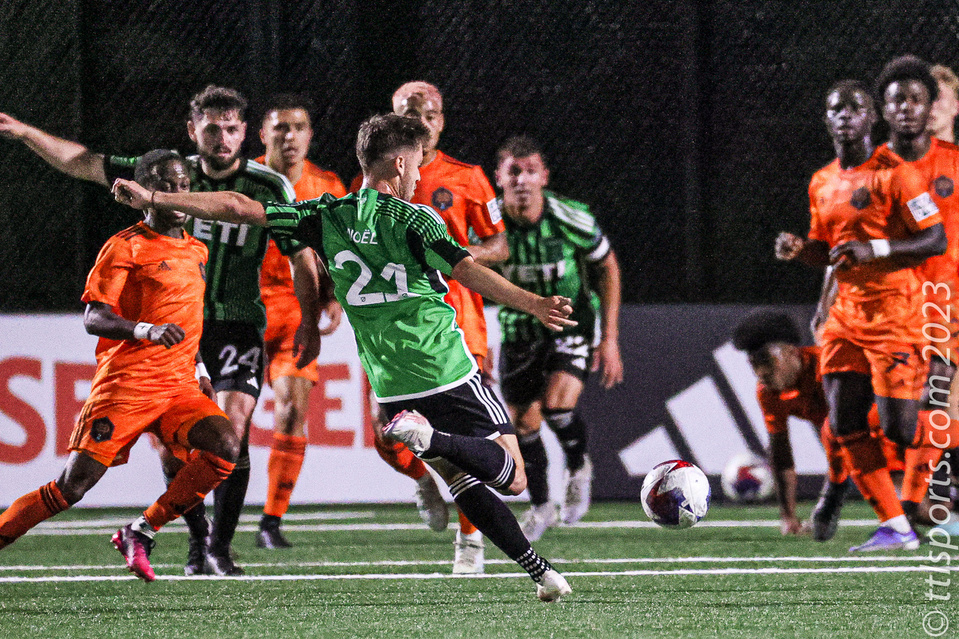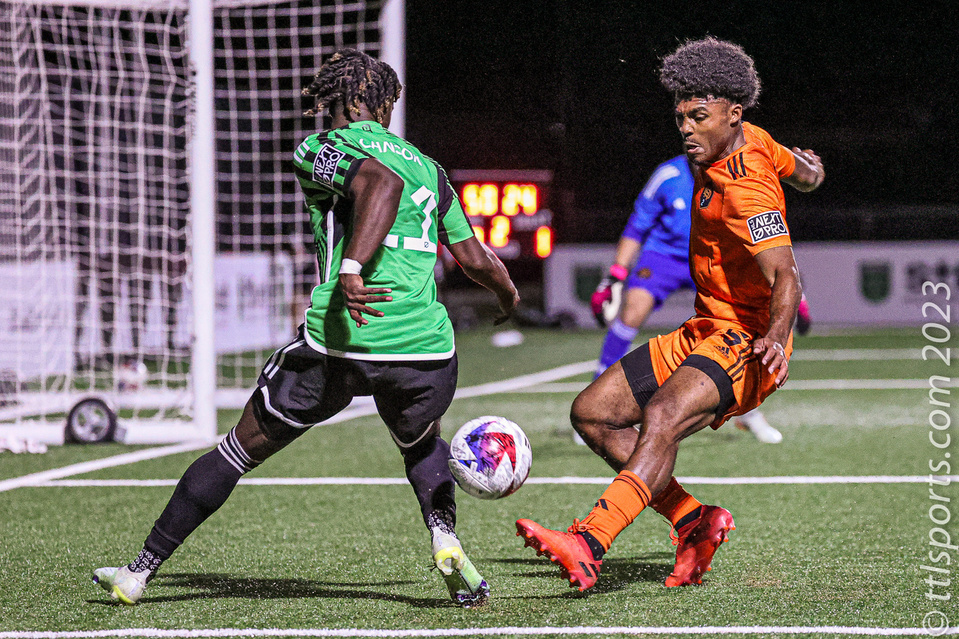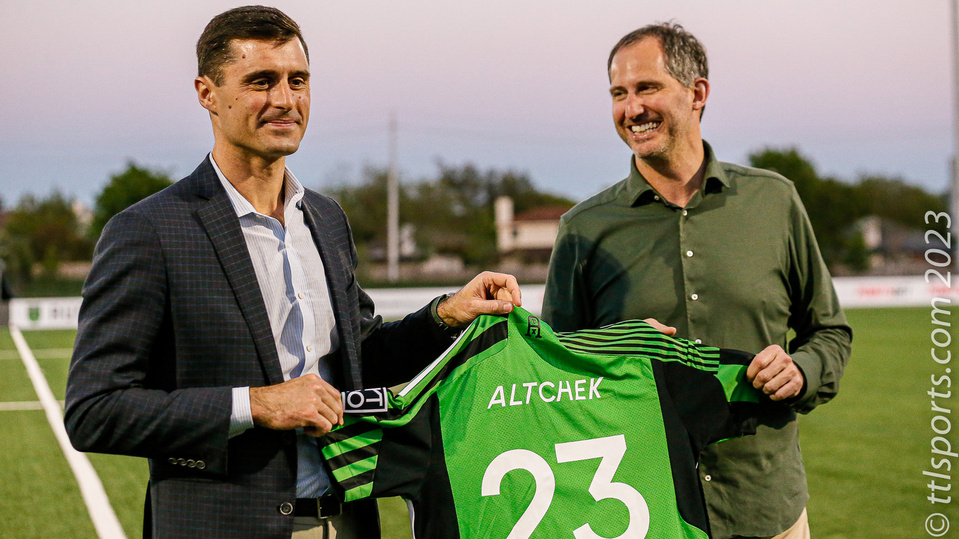 Much like their parent club, the Austin FC, the Austin FC II (ATXFC II) treated their fans to an exciting match. The ATXFC II came from behind to defeat the Houston Dynamo 2, 2-to-1, before a sell-out crowd in the team's inaugural match.
Houston claimed the first goal of the match as Dynamo forward Papa Ndoye beat goalkeeper Damian Las in the 49th minute.
ATXFC II answered with a goal in the 64th minute, the first-ever goal for the club. Valentin Noel collected a pass form forward David Rodriguez to beat Houston goalkeeper Xavier Valdez.
Noel found the back of the net again in the 84th-minute, collecting a rebound and putting home the goal.
Houston played the more aggressive game, but was also less disciplined in execution. The Dynamo out-shot Austin (16-to-11) and earned more corner kicks (7-to-3), but they also drew more offsides (2-to-0) and yellow cards (5-to-2). Houston played short-handed for the final five minute of stoppage time as Roberto Avila drew his second yellow card of the match.