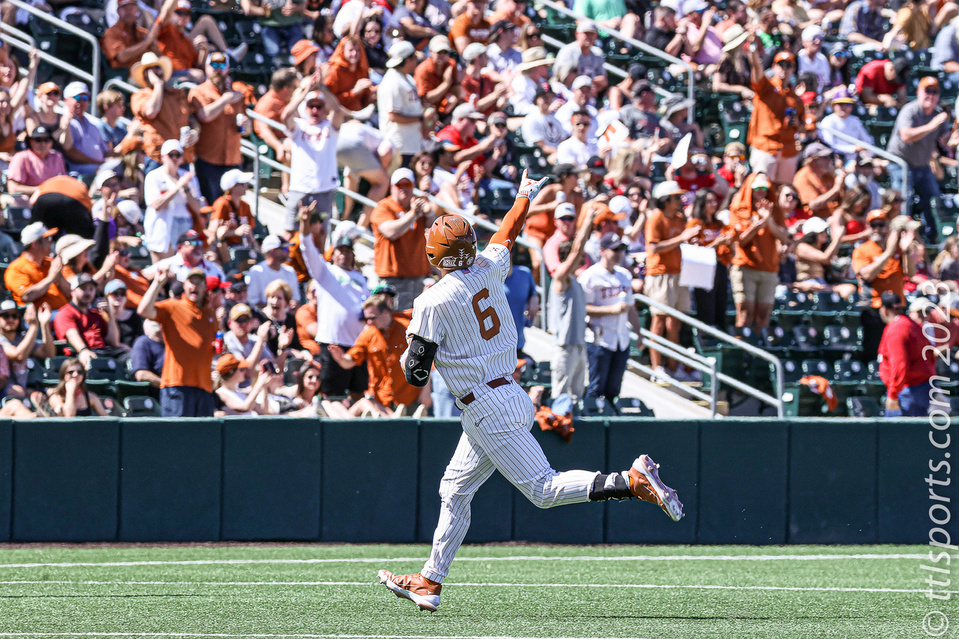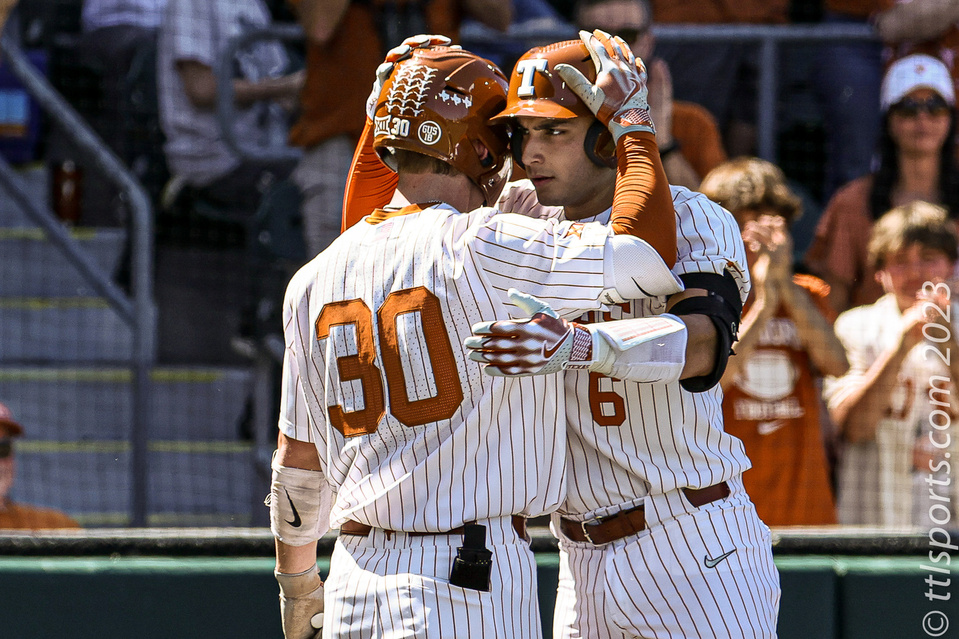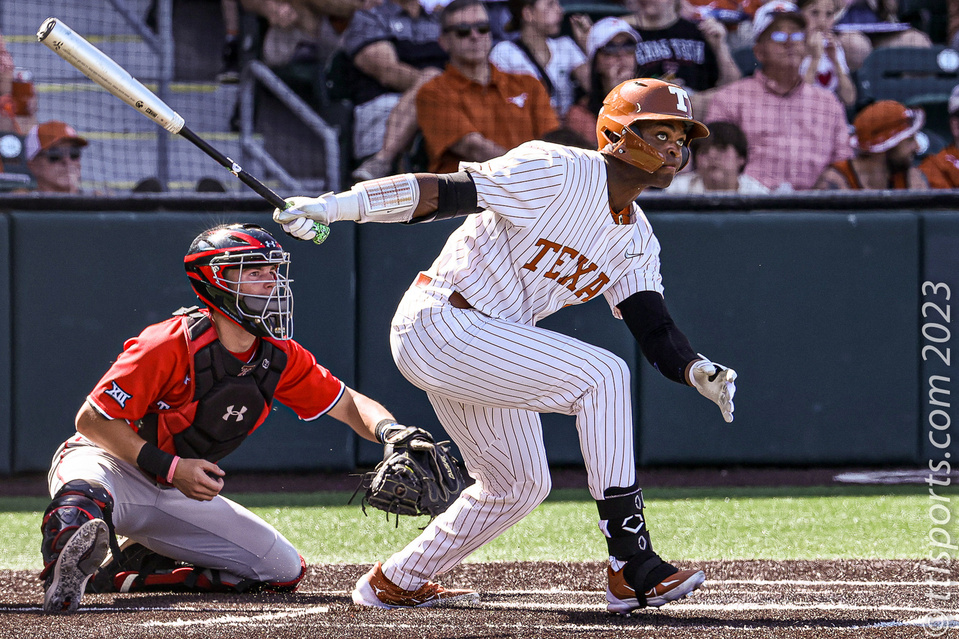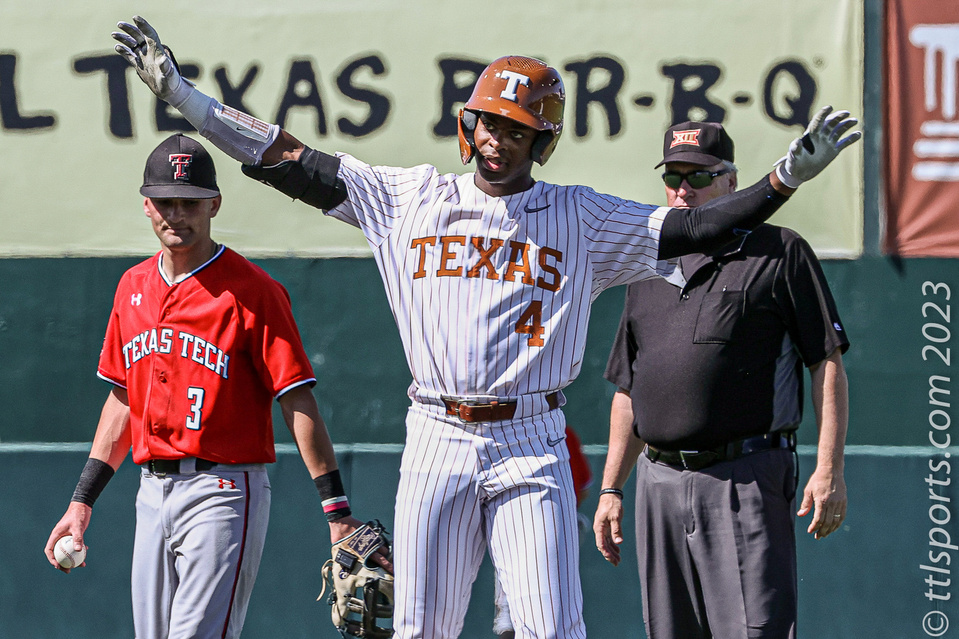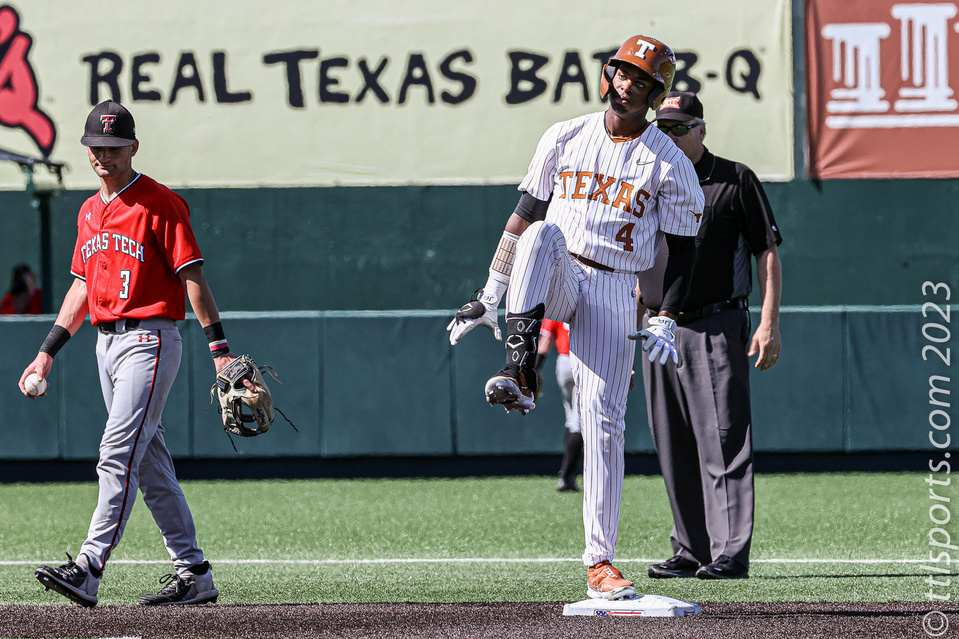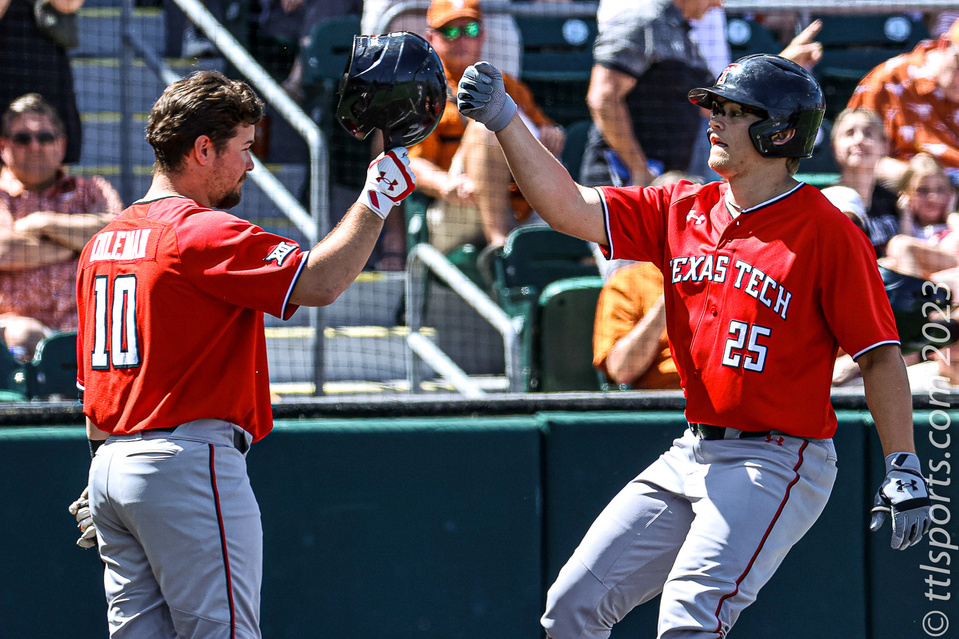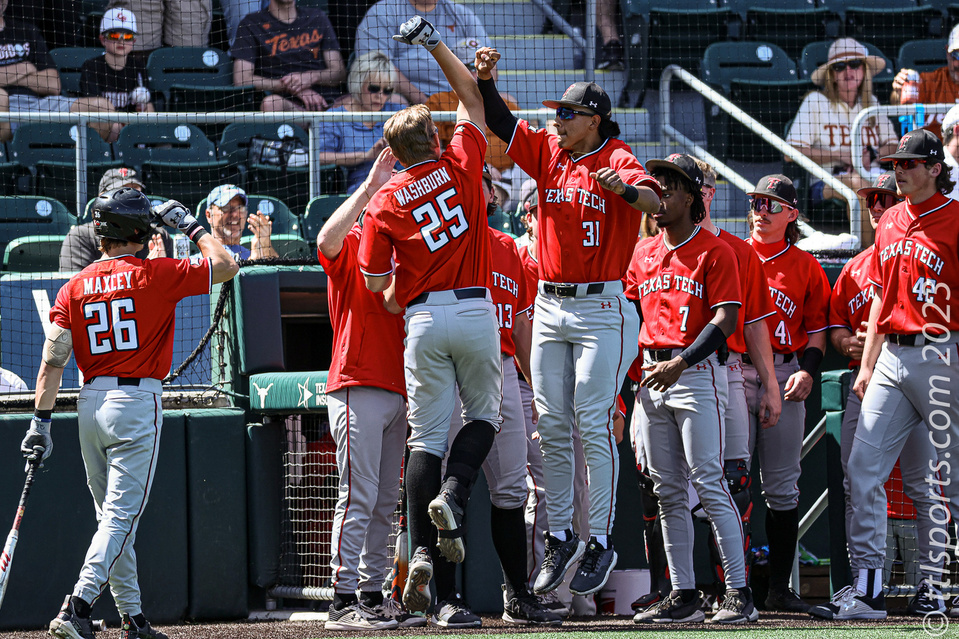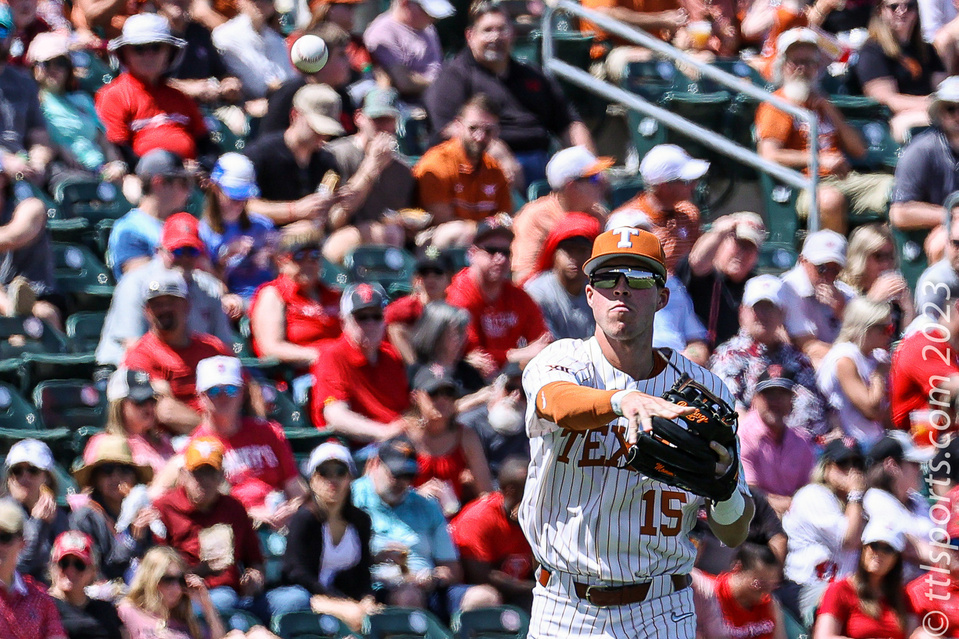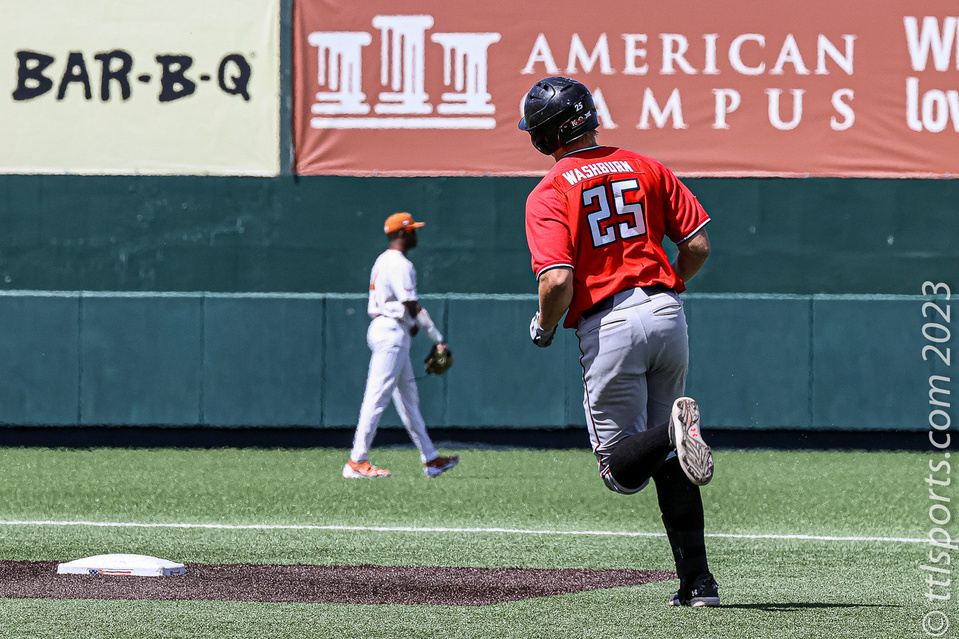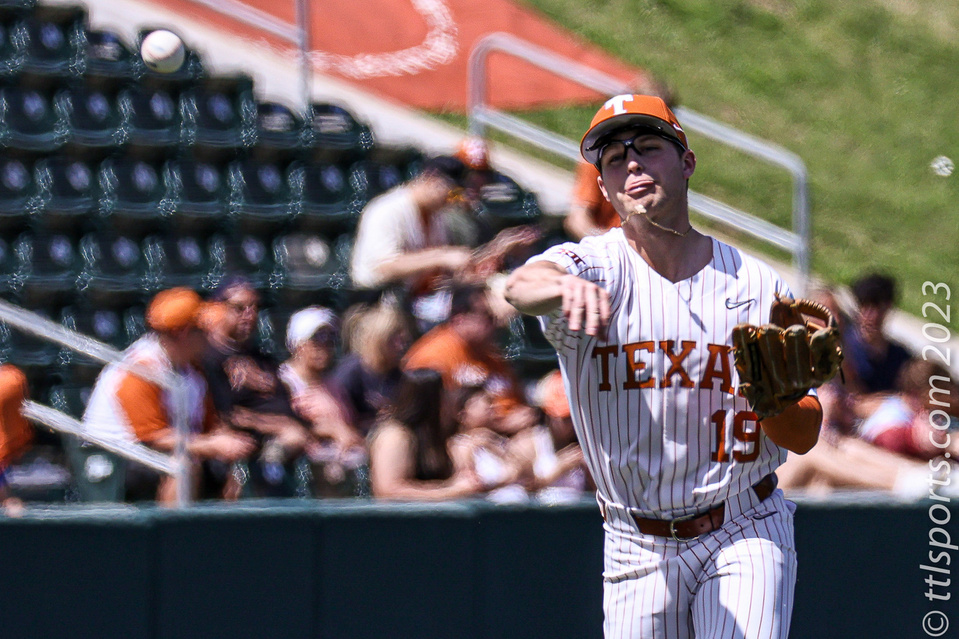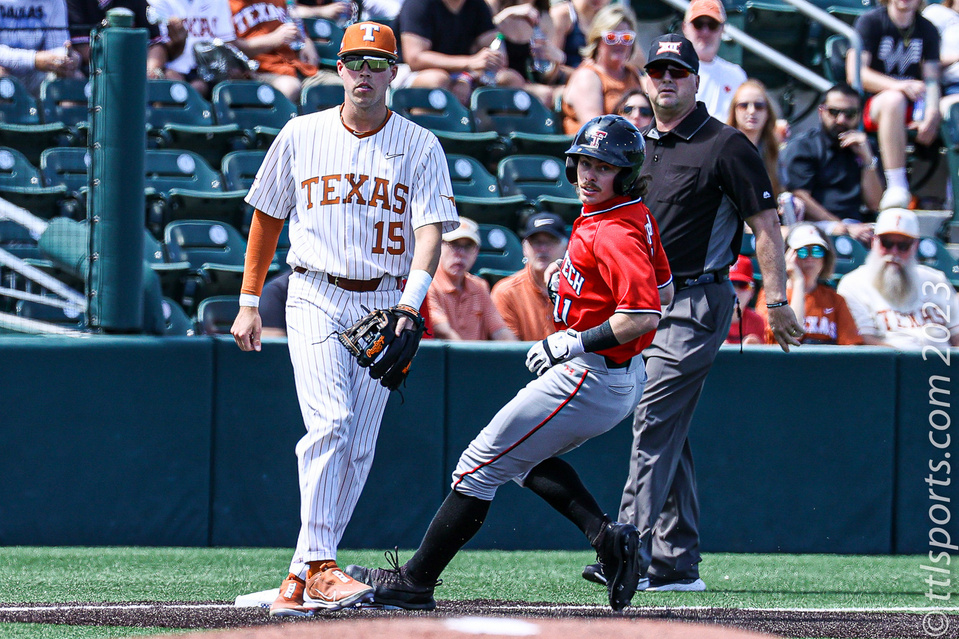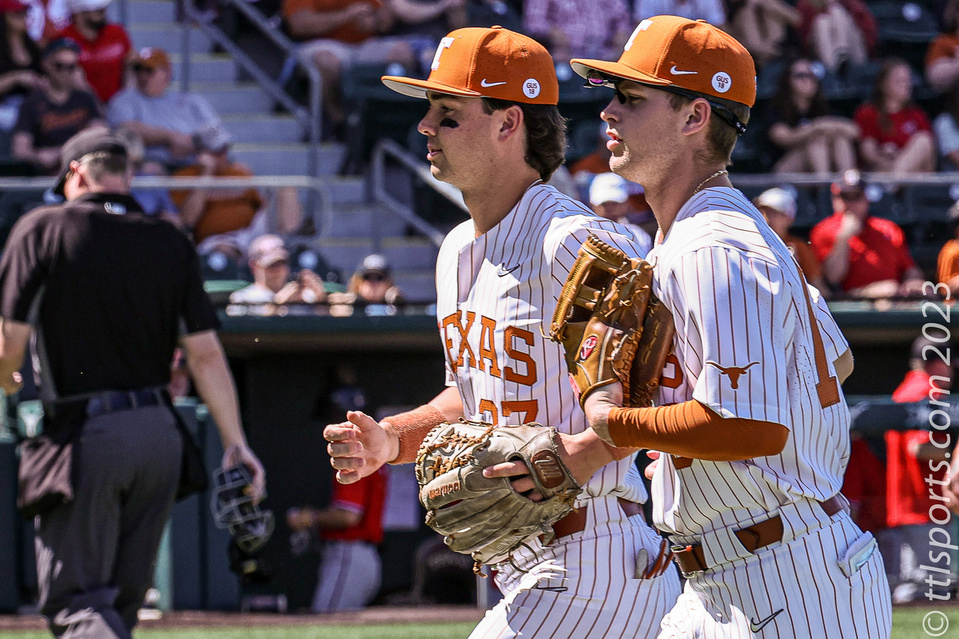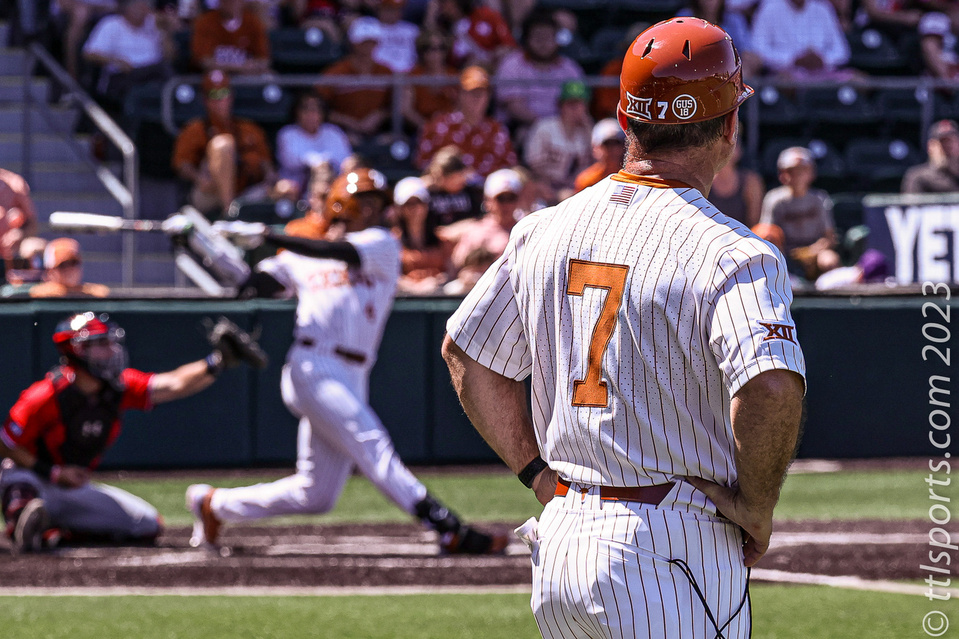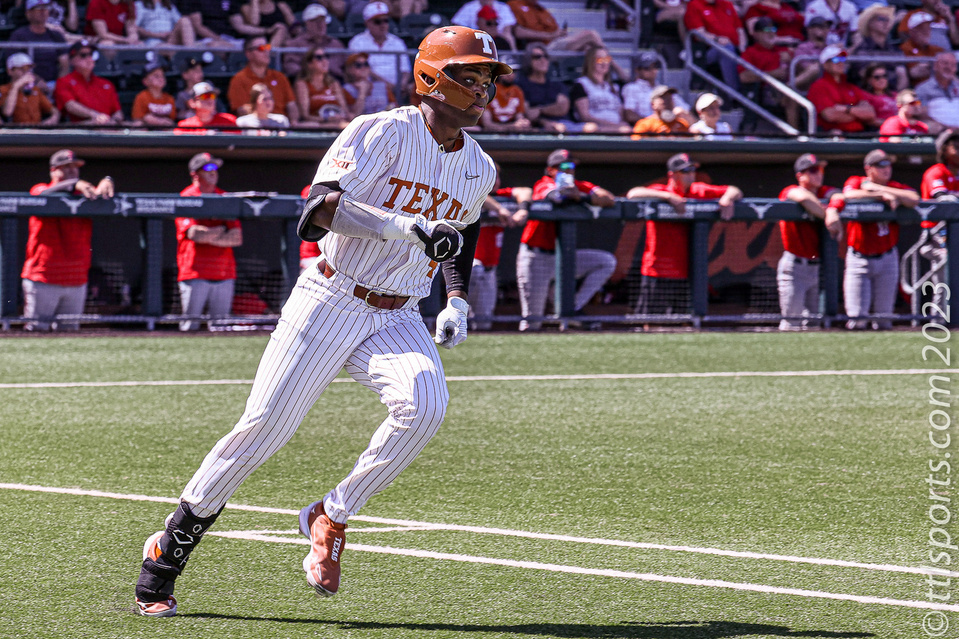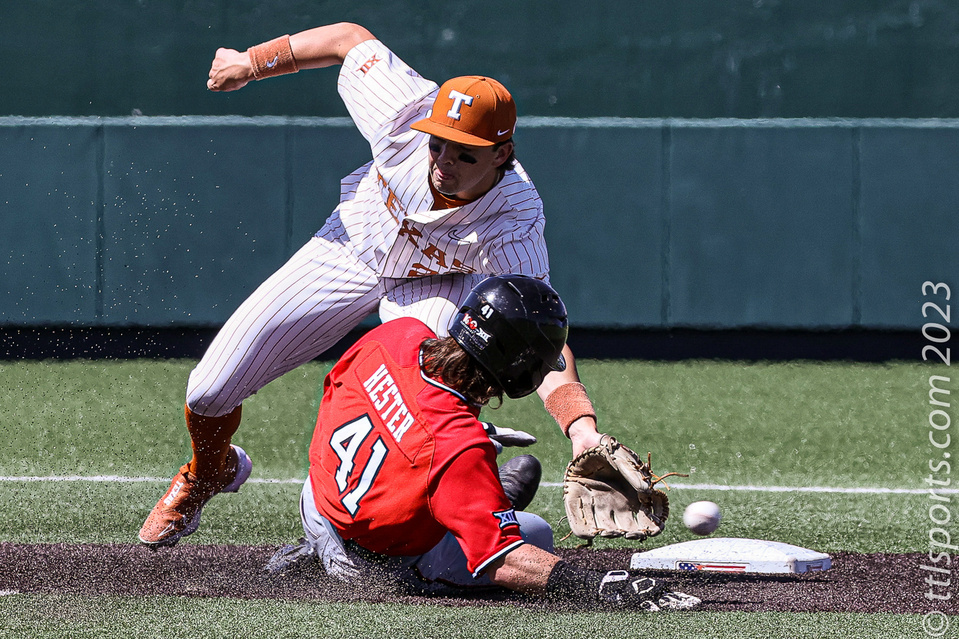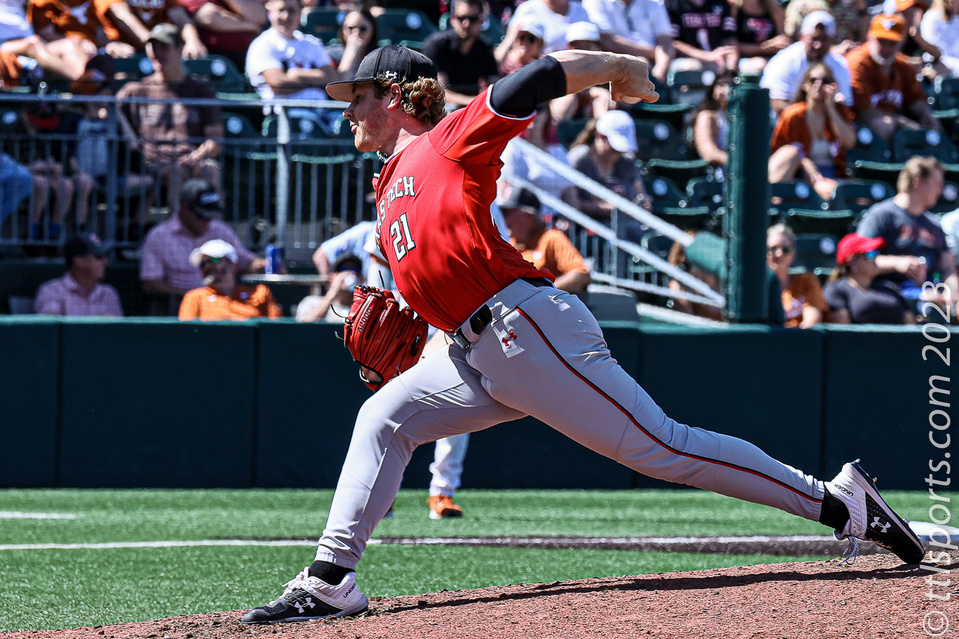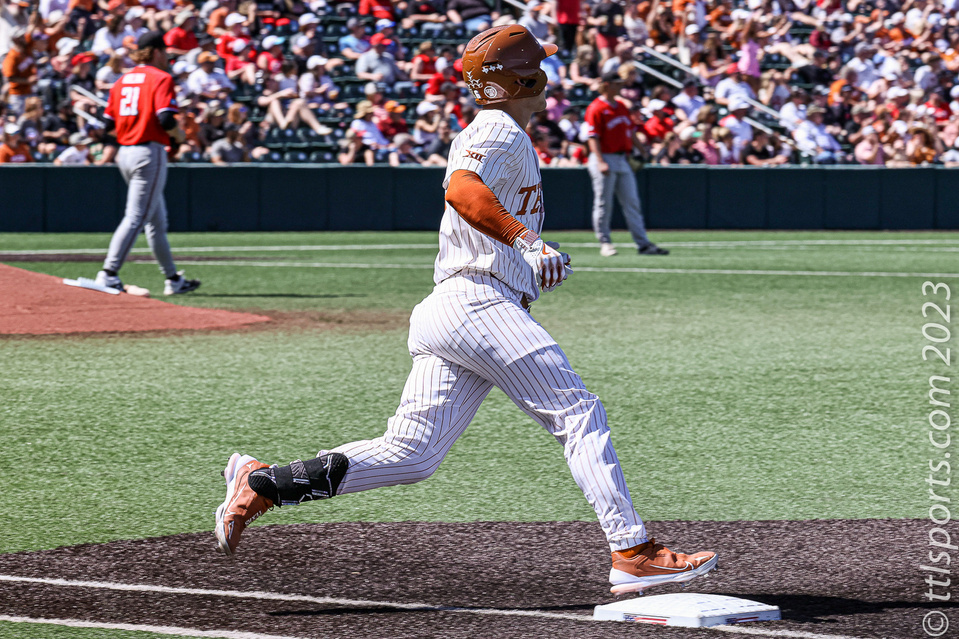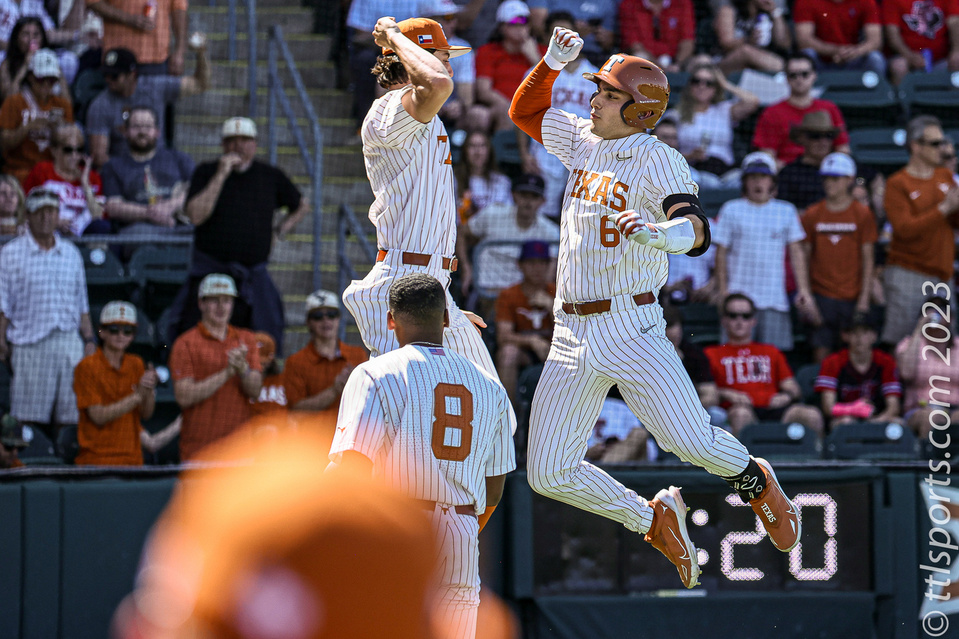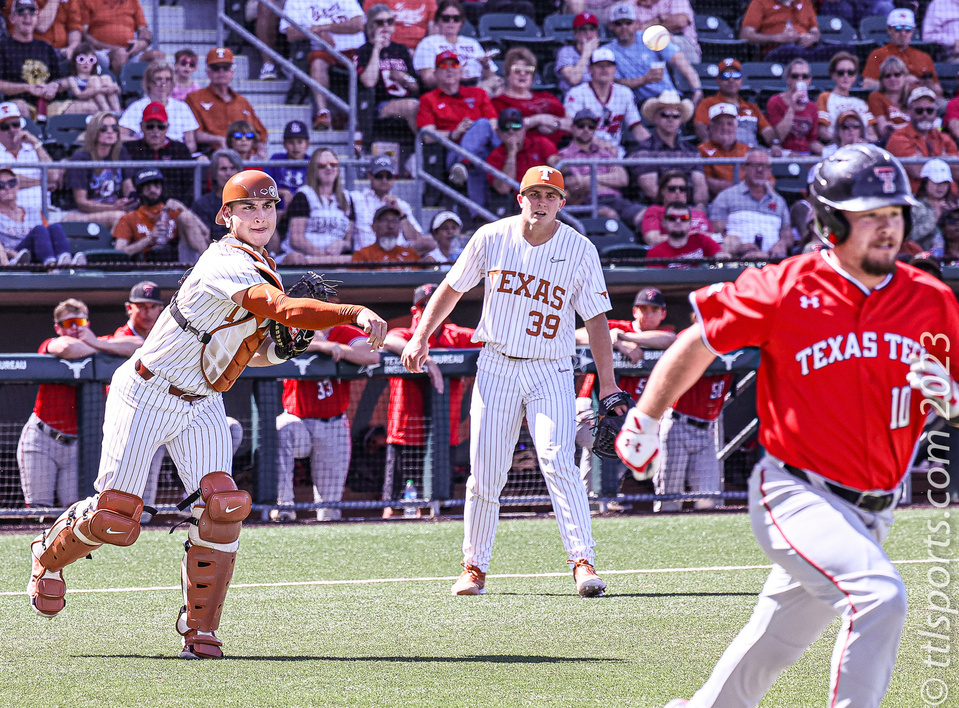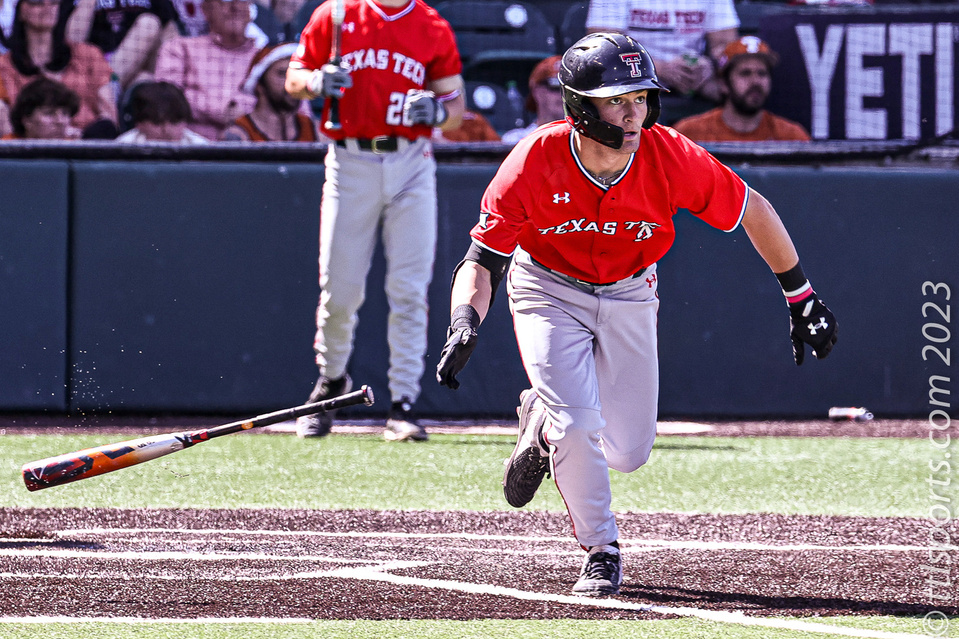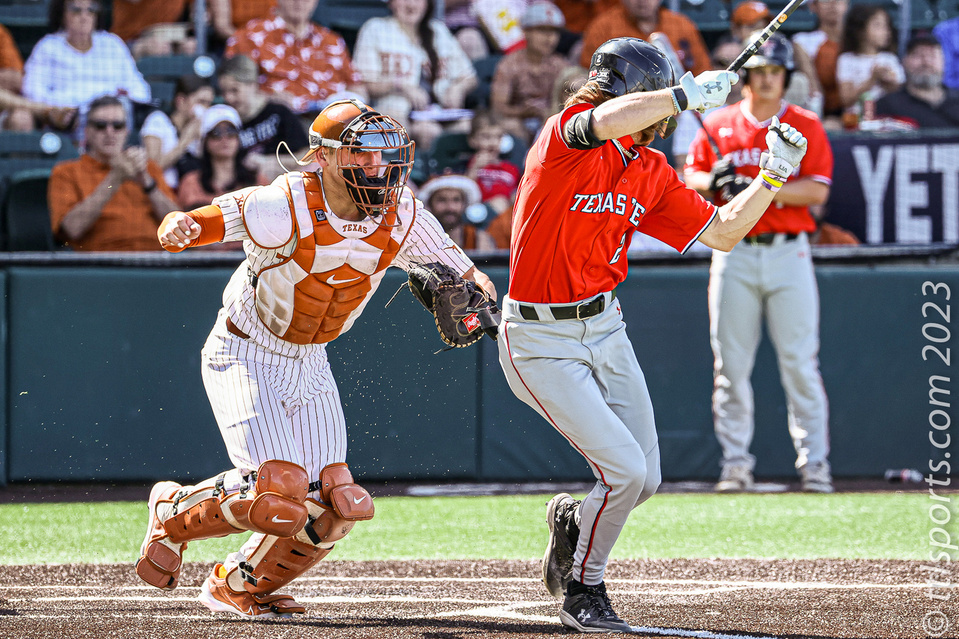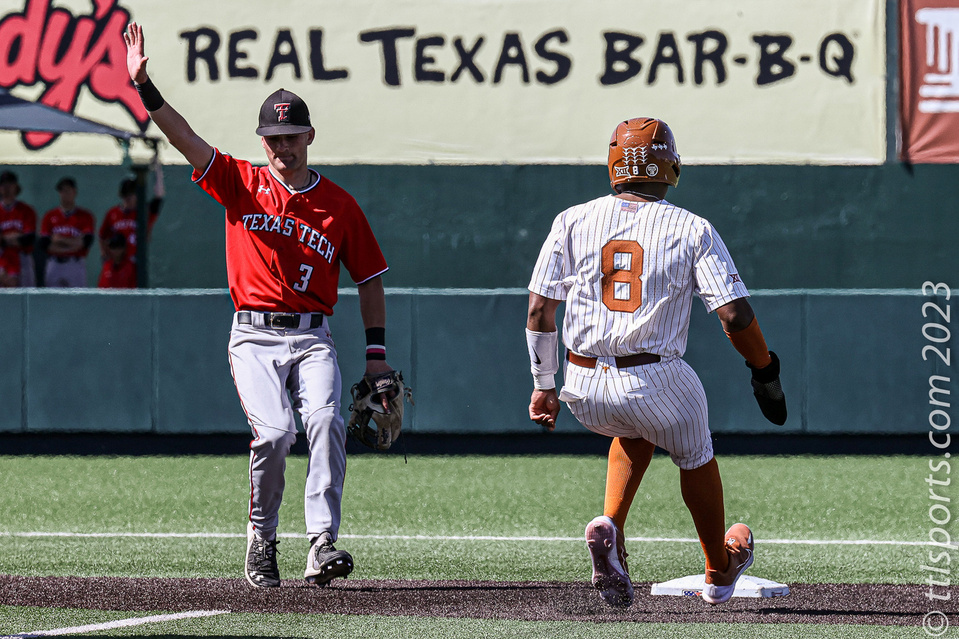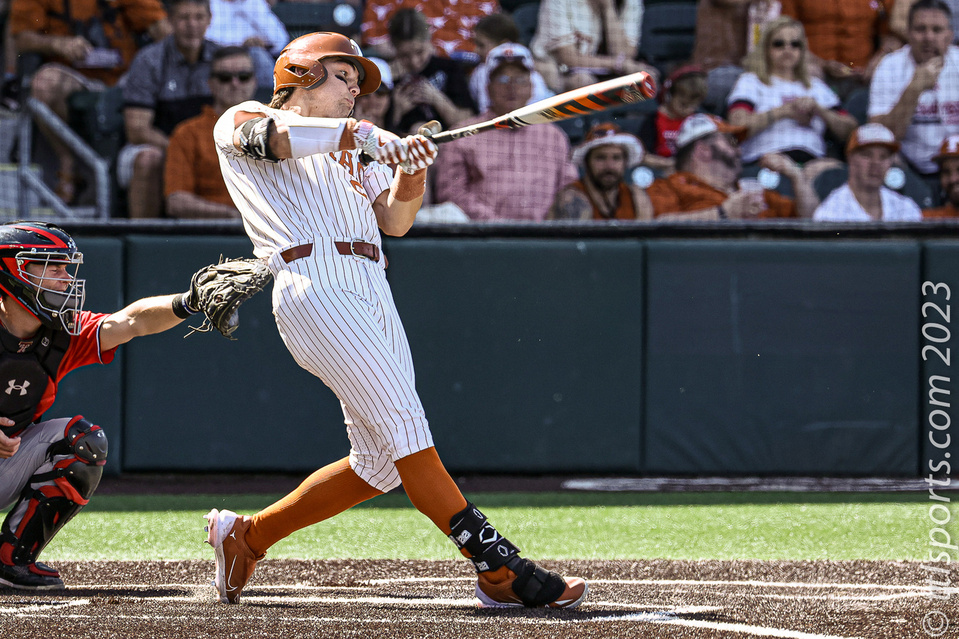 The University of Texas Longhorn baseball team overcame a top of the ninth rally with a walk off 6-to-5 win against the #14 Texas Tech University Red Raiders.
The Red Raiders put up two runs in the top of the ninth inning to tie the game at 5-all. Then came Texas lead-off hitter Porter Brown. Brown doubled, took third base on a balk, and score on a wild pitch.
Relief pitcher Zane Morehouse (W, 4-0) earned the win, in the most difficult of fashions. Morehouse entered the game in the top of the ninth with two out and runners at first and second. A walk to Austin Green loaded the bases, and a single by Gavin Kash brough home two runs to tie the game. Green later tried to take home and was put-out unassisted by catcher Garret Guillemette.
Texas Tech reliever Andrew Devine (L, 1-2) suffered the loss. Devine allowed 1 run on 1 hit in 0.2 innings of work.
Texas was led by Dylan Campbell, going 3-for-4 with 2 RBI. Brown had 2 hits in 3 at-bats with 2 RBIs. Rylan Galvan put the Longhorns on the board with a third inning solo home run.
Nolen Hester led the Red Raiders with 2 hits, 2 walks and an RBI in 3 official at-bats. Tracer Lopez also went 2-for-3 with an RBI. Gavin Kash knocked home 2 runs on 1 hit. Owen Washburn's solo home run gave Tech an early second inning lead.
The game was preceded with the retirement of Kirk Dresserdorfer's #10 uniform number. Dresserdorfer was a three-time All-America pitcher at Texas, posting a 45-8 record. He was selected by the Oakland Athletics in the first round (36th overall pick) in the 1990 MLB draft.