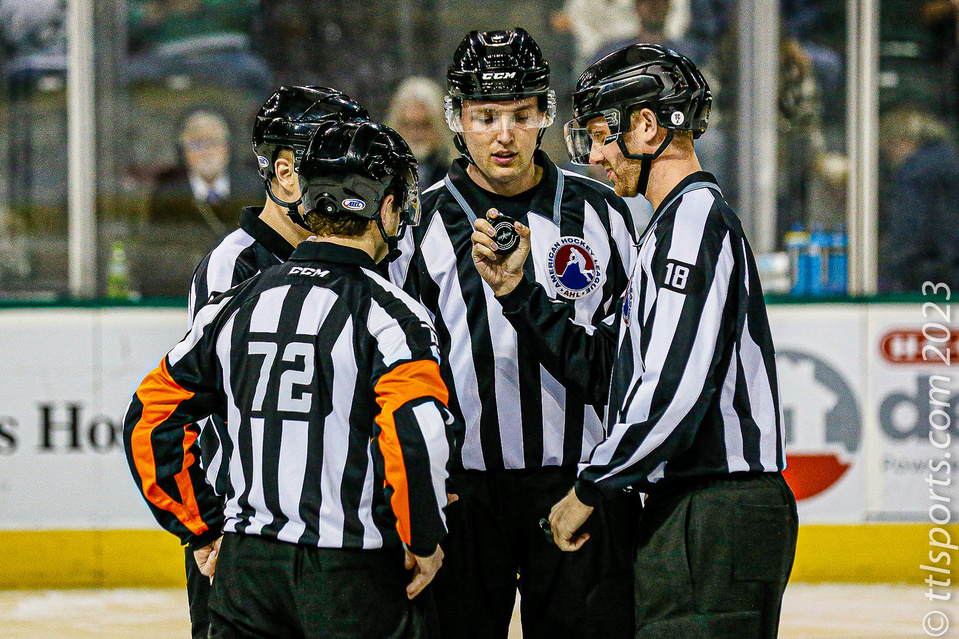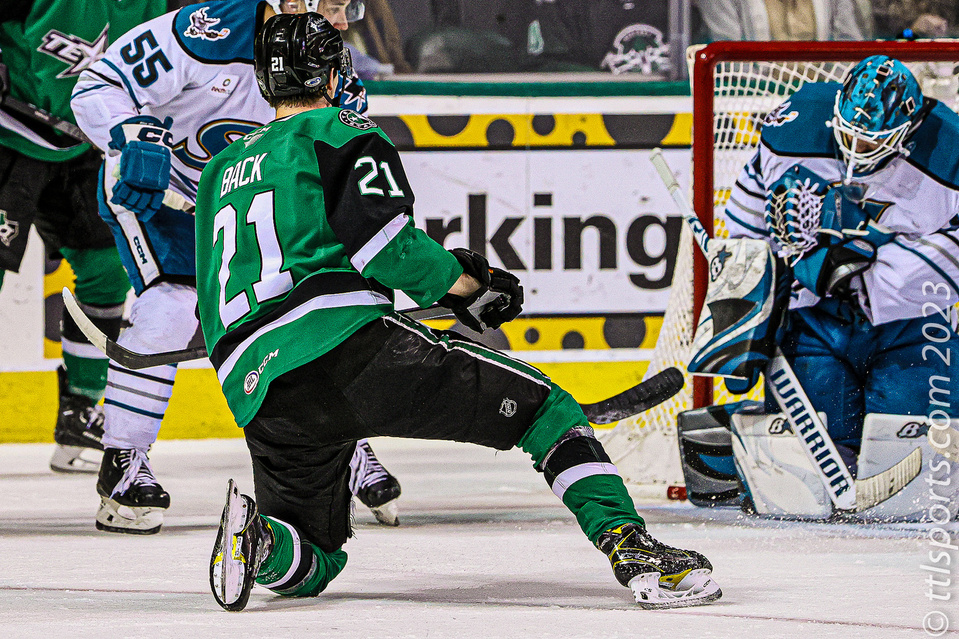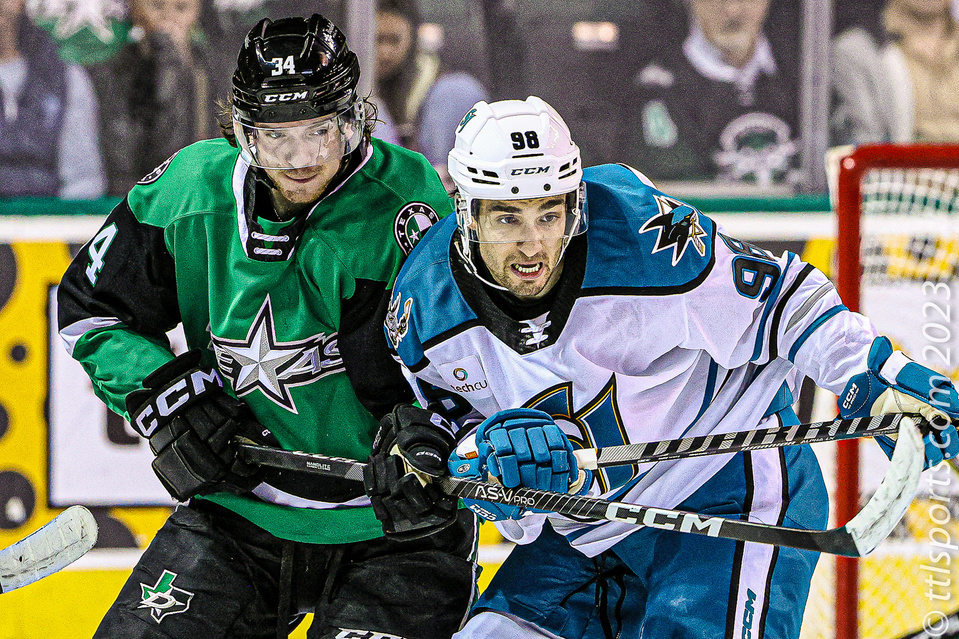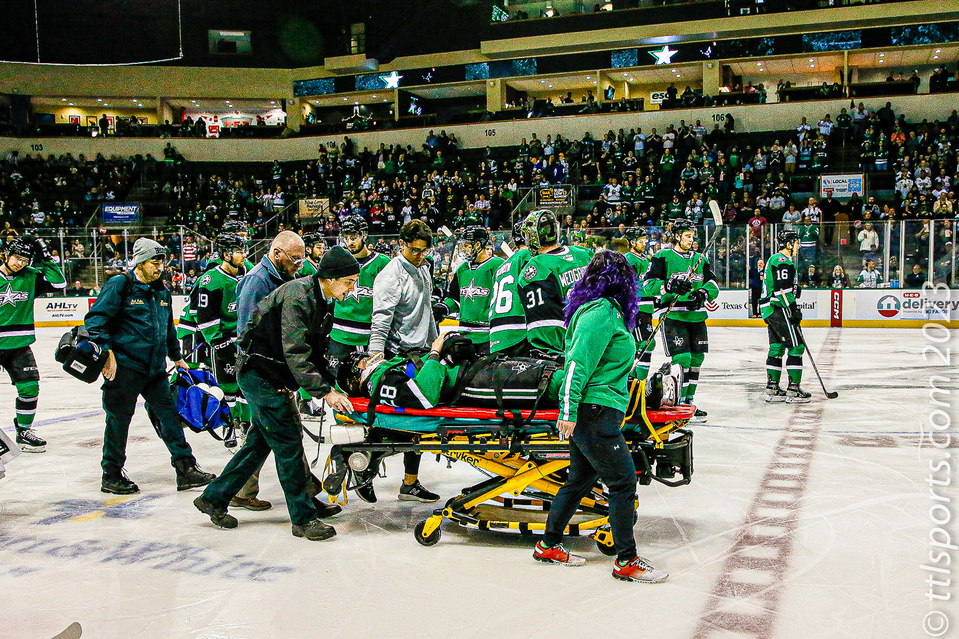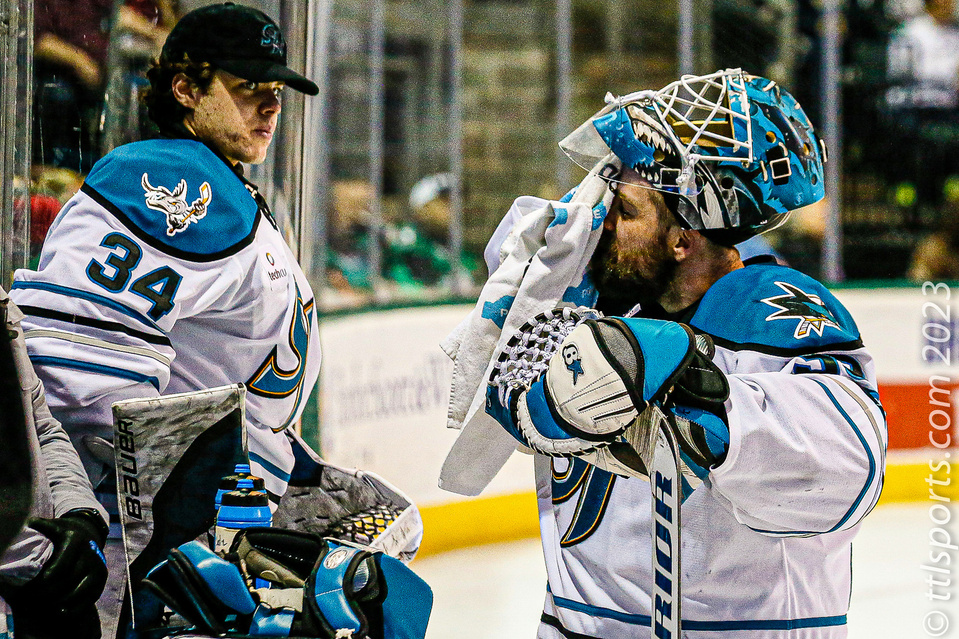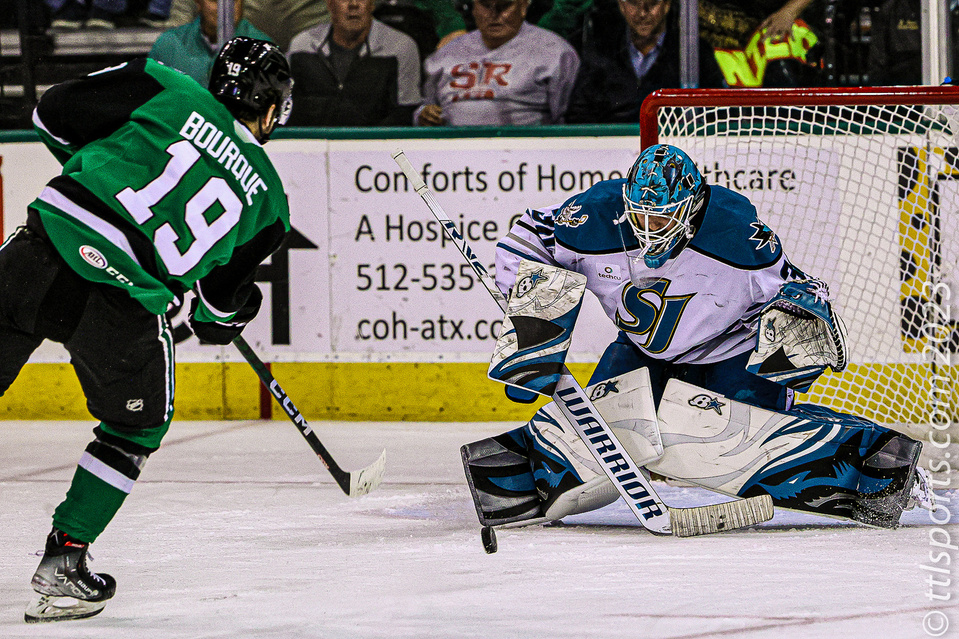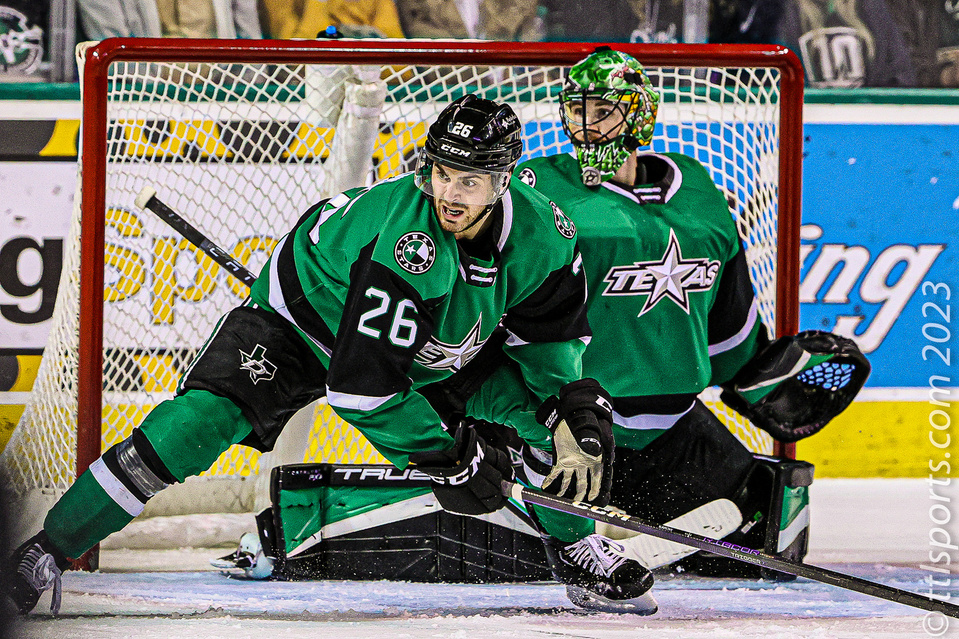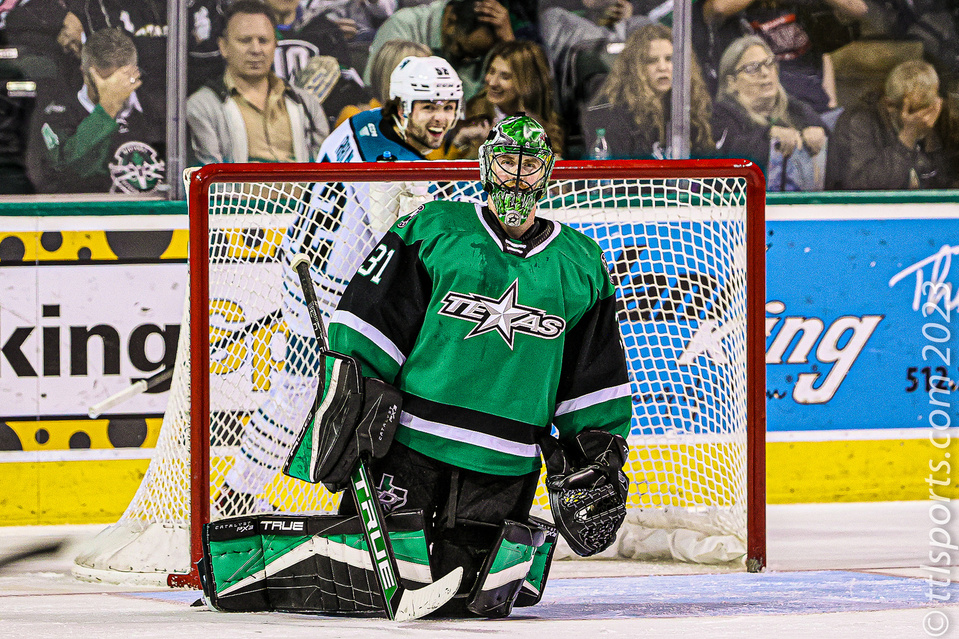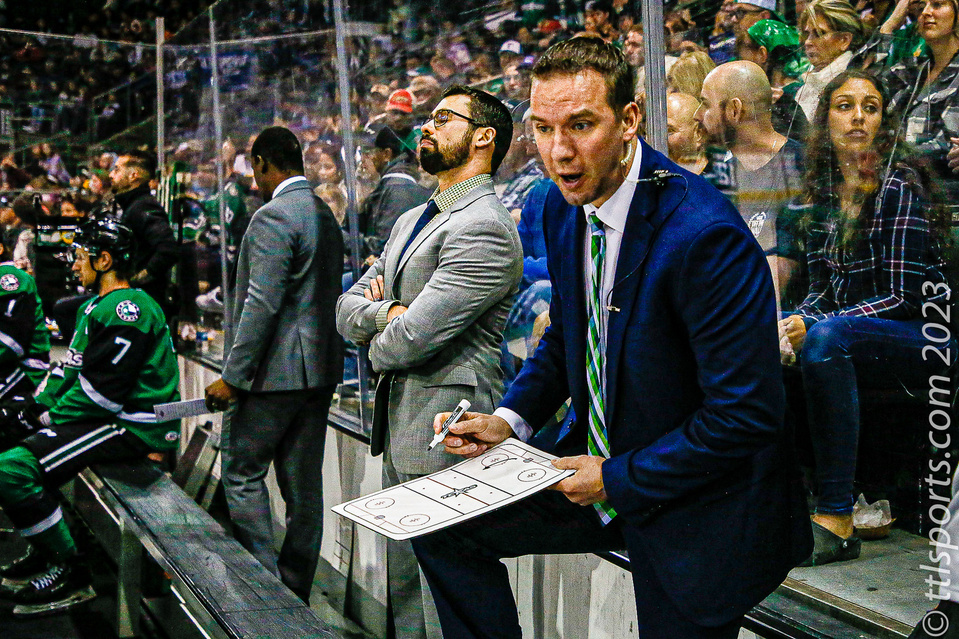 The Texas Stars couldn't regain their fighting form after a sucker punch to the gut, and fell to the San Jose Barracuda, 2-to-1, in overtime. Texas earned one point with the tie game in regulation time to clinch a spot in the Calder Cup Playoffs.
A questionable check by San Jose's Nathan Burke in the third minute of play knocked Matej Blumel into the boards and unconscious. EMTs and the team doctor quickly responded and removed Blumel from the ice on a stretcher and back-board, and in a medical cervical collar. Play resumed after an approximate 30-minute delay.
"Obviously, it was a scary moment," said Texas Stars head coach Neil Graham. "He has been discharged from the hospital, and all things considering, he's doing okay."
Texas' performance was notably muted In the first period, generating on 4 shots-on-goal to San Jose's 10. Neither team score in the opening period.
The Stars were further dis-advantaged when Riley Barber was ejected from the game at 6:27 in the middle period. The Stars were forced to mix their shifts, adjusting for the loss of two forward. Defenseman Ben Gleason played forward for a portion of the game.
The effect of mis-match lines was apparent when Tristen Robins scored a short-handed goal for the Barracuda late in the second period.
The Stars regained their identity in the third period, out-shooting the Barracuda 10-to-6. Texas' Ryan Shea evened the score midway through the third period, ultimately forcing overtime.
San Jose's Derrick Pouliot earn the win, netting the puck just 48 second into the overtime period.
The game saw Dallas Stars goaltender Scott Wedgewood between the posts on a reconditioning assignment. Commenting on Wedgewood performance Graham said, "he did his job and we wish him the best moving forward." Wedgewood was assigned the loss, allowing 2 goals on 26 shots.
Aaron Dell earned the win for the Barracuda, making 22 saves on 23 shots.