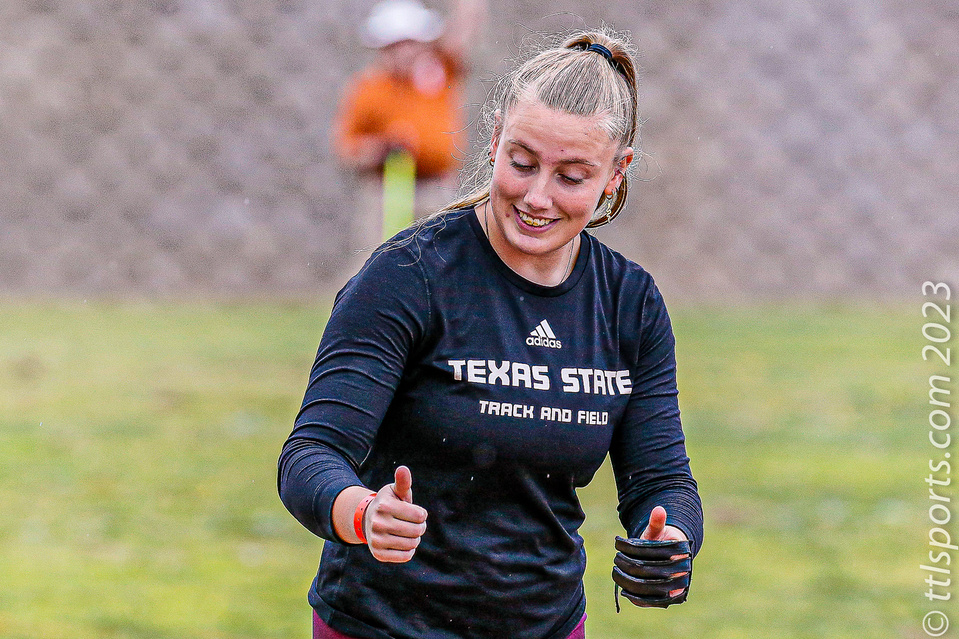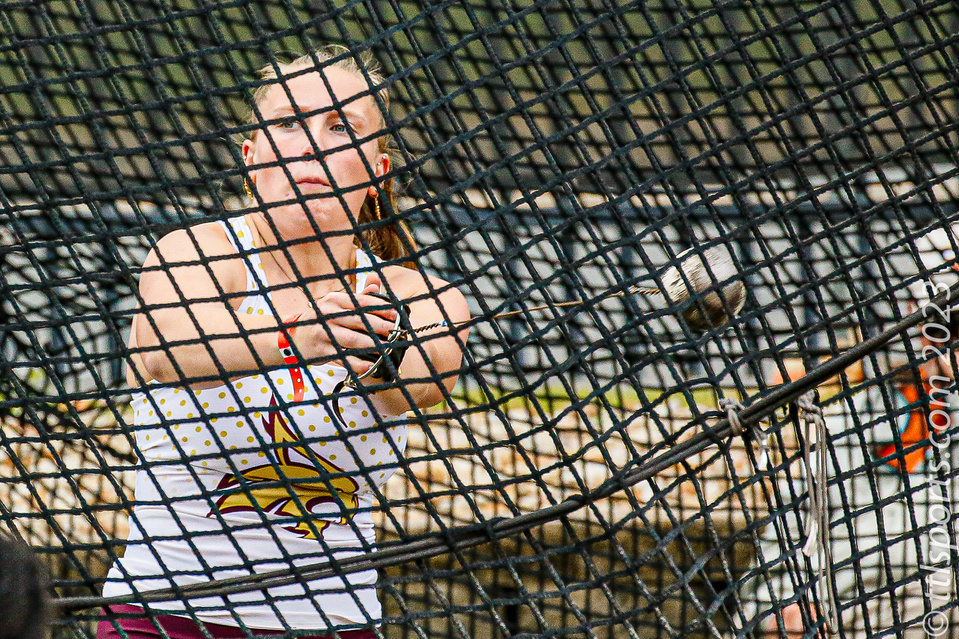 The Texas State University Bobcat Track and Field team sent only 12 athletes to the 95th Clyde LIttlefield Texas Relays, hosted by the University of Texas at Mike A. Myers Stadiums in Austin, Texas. But those dozen athletes left their mark.
Sedricka Wynn won the Women's 100m with a time of 11.34s, while teammate Sadi Giles place third with a time of 11.46s.

Grady Leonard set a school record in the hammer throw with a toss of 66.65m. Leonard also claimed third place in the Men's Shot Put with a throw of 18.37m.

Elisabet Rut Rundarsdottir claimed the top spot among freshman in the hammer throw with a distance of 64.43m. Overall, she finished fifth in the event.